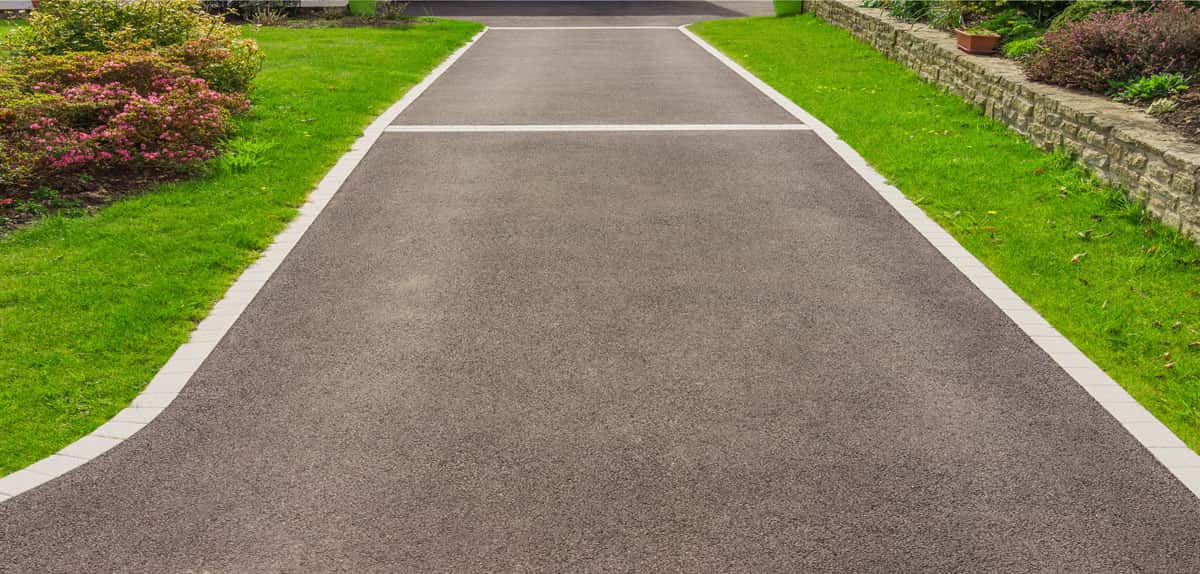 Homes in Montreal look elegant and attractive with asphalt driveways in a variety of finishes and designs.
Professional paving contractors offer a host of services that add value to your property, including:
·         Asphalt paving
·         Interlock paving
·         Concrete paving
·         Property maintenance
Asphalt driveways enhance curb appeal that lasts for many, many years. For increased aesthetic appeal and longevity, many homeowners also choose interlock and concrete options.
Because most of us know as much about asphalt pavements as we do about climate change, meaning not much, homeowners should turn to professionals to get the job done well.
Professional paving contractors in our network can guide you in choosing the right material and design for your driveway that suits your taste and budget.
Paving contractors can help you with asphalt parking spaces, walkways, pathways, and driveways.
Fill out the form on this page to get FREE and NO-OBLIGATION quotes from paving contractors in Montreal to save time and money!
Benefits of asphalt driveway paving
Asphalt is a top choice for paving driveways. It works well in any type of climate and gives a property a sleek and modern look.
Compared to concrete, asphalt offers several advantages:
·         Good traction compared to concrete
·         Increased safety
·         Higher absorption of impact
·         Durability
Concrete or Asphalt: Which is better for your driveway?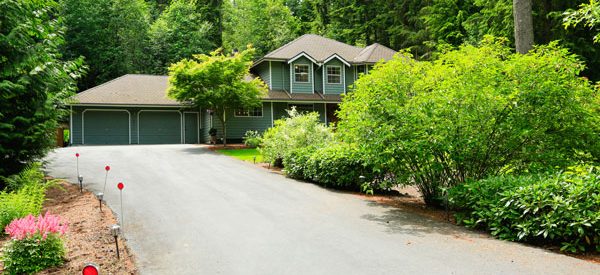 Renovating the driveway can totally enhance the exterior appearance of your property. It is but natural that you would want to use the best materials that suits your budget.
In many cases, homeowners are torn between asphalt and concrete driveways, the two most popular choices.
They are both good choices and the differences are in the aesthetics, the cost, longevity, and maintenance. It is important to know the pros and cons so you can choose the right one for your home.
Benefits and Cost of Asphalt driveways
Asphalt is a mix of sand and stone and contains petroleum products as the base for adhesion. High temperature is used to soften and roll the asphalt before it cools so that the driveway is solid.
The average cost to install asphalt is $2 to $6 per square foot which is lower compared to concrete.
It is okay to drive on asphalt after pouring although it takes 2 to 3 days to dry. Asphalt driveways also last up to 20 years or longer with proper care and maintenance.
Potholes and cracks are unavoidable over time but they are easy to repair. Oil stains and rust are also not obvious because asphalt is naturally dark in color.
Finally, it is a recyclable material which means you can reuse asphalt in your driveway with the new surface.
How much does it cost to install an asphalt driveway?
The cost of an asphalt driveway varies depending on factors such as type, thickness of the asphalt, and consistency.
Most contractors will offer an estimate per square foot, with average costs ranging from $3 to $6.  Proper steps need to be taken before creating an asphalt driveway to make sure the foundation is durable. Old materials need to be removed or a previous driveway demolished. The area for construction must be unearthed to lay down the asphalt.
Asphalt paving needs professionals to do the job because it will require construction vehicles operated by trained personnel. The excavation process is one of the major reasons for the cost of paving.
The initial cash outlay for an asphalt driveway is cheaper than concrete but regular maintenance will make it a bit more expensive in the long term.
It needs sealant to be applied every 6 months and resurfacing and sealing every 3 or 5 years to further lengthen its lifespan.
Pros and Cons of Concrete Driveways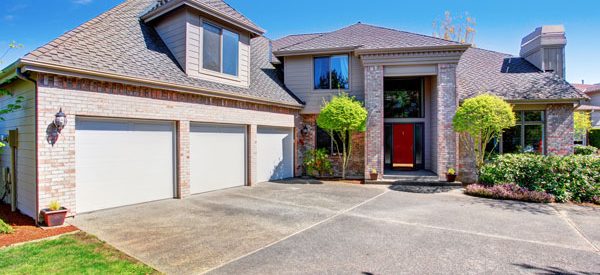 Concrete driveways use cement, sand, and gravel which cures for about a week to create a durable and stable material.
While it is more expensive than asphalt for installing a driveway, concrete is more cost-effective in the long run because it has lower maintenance costs.  After the initial sealing, it will only need cleaning and degreasing regularly.
With proper maintenance, a concrete driveway can last as long as 50 years. It can also take on heavier loads than asphalt so it is ideal for homeowners who drive trucks or RVs.
For many people, concrete driveways are more pleasing to look at than asphalt. They can increase your home's curb appeal and ultimately, the value of your property at resale.
Concrete can be customized to match your home's color scheme or to create a design you want using stamping, engraving, or tinting.
How much does it cost to install a concrete driveway?
Most paving contractors will quote $3 to $10 per square foot which is about two times more expensive than asphalt.
It also needs a longer curing time so you need to wait about a week before it is ready to be used.
More durable overall, it is, however, more difficult to repair, resurface, or replace. Its light color means stains will be visible and power-washing and degreasing will be necessary.
It is also prone to cracking because of thawing and freezing in frigid temperatures and these can result in gaps in the driveway. Thus, concrete driveways are more suited to warmer climes.
No wonder more homeowners in Montreal opt for asphalt driveways which cost less to install and are easier to repair.
Things to consider for installing an asphalt driveway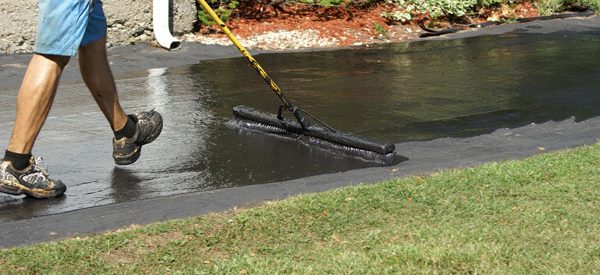 One very important consideration for a residential driveway is the pavement width. For a single automobile, the width is 8 feet or 10 feet (for greater flexibility). When pedestrians and automobiles will use the driveway, it is best to have a minimum of 12 feet. 
Two-car driveways need a pavement width of 20 feet for free and unobstructed door openings on both sides.
When the driveway meets the street, it is preferable to have 8 feet or minimum of 6 feet.
You should know that reputable contractors offer a warranty for the workmanship, usually 2 years, in case a problem with the construction arises.
What is the recommended pavement thickness for an asphalt driveway?
A smooth pavement doesn't always mean it is great. The quality of your asphalt driveway is measured by the thickness and compaction. The minimum recommended compacted thickness is 2 inches (50mm) of hot mix asphalt. Generally, each asphalt layer is about ¾ of the loose hot asphalt mix.
For durability, a driveway should have 2-inch base course and 1.5 inches of surface course.
Paving contractors must always indicate the compacted thickness in an estimate or quote for clarity.
Options to repair asphalt pavements
Asphalt pavements are popular in Montreal because they are easier to repair than concrete.
Some of the options to repair an asphalt pavement include:
Crack Filling
Hot sealant is applied to fill cracks in the pavement to stop further damage. The sealant adheres to the asphalt to keep water from penetrating the cracks and further weakening it.
Some homeowners delay filling the cracks and they get bigger over time. A small crack will quickly become a pothole and weaken the entire surface.
Seal coating
Seal coating the asphalt pavement will prevent oil, water, fuel, and traffic from causing more damage. This is an easy process and it should be done every 3 or 5 years to protect the asphalt, preferably in the warm months.
Seal coating is applied to new pavements to make them last longer. If you need a way to improve your pavement's appearance, seal coating is a simple way to do it.  It can also make long term maintenance of your asphalt pavement cheaper.
Milling
Milling involves the removal of the asphalt's top later without compromising its sub-base. This is a great option if the sub-base is good and only the upper layer of the asphalt needs to be repaired.
This method costs only a fraction of a complete reconstruction because only the upper portion is replaced and can be completed in just a short time.
Patching
Patching involves filling in the potholes of your pavement. It is usually done by removing the damaged asphalt, cleaning potholes and removing debris, repairing the foundation, using hot or cold mix asphalt to fill in the holes, and them tamping down the excess filling.
How to choose a reliable paving contractor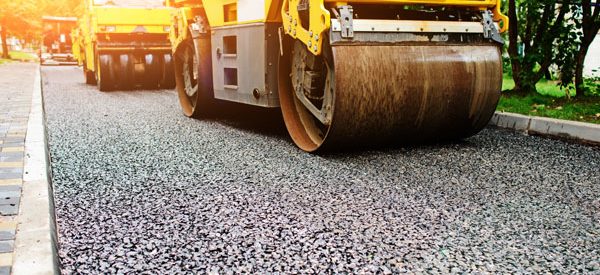 It is very important to work with a reliable paving contractor for your home renovation.  Make sure to evaluate the quote from your contractor that should specify the sub-grade preparation, base construction, drainage, and pavement thickness.
The following are guidelines you can use to help you select a good paving contractor.
Hire a local contractor with a proven track record in Montreal;
Request free quotes from partner contractors to compare. Make sure to evaluate bids for the same type of mix and construction.
Verify that the thickness agreed upon is the minimum compacted thickness.
Check on previous works of the contractor. You can also ask for references from their previous clients.
Your selected contractor should provide a written agreement specifying the scope of the work, materials to be used, the total cost, and the terms of payment, and warranties.
You should retain part of the payment until you have ascertained the satisfactory quality of your finished driveway.
Our partner contractors are experienced in constructing residential and commercial driveways and can offer competitive prices for high-quality work.
Just fill out the form on this page to connect with top paving contractors in your area, free of charge!
Factors that affect the cost of driveway paving
It is not easy to answer this question because the cost depends on a variety of factors. Each home will be different and a contractor must inspect the driveway to give an accurate estimate.
Some factors affect the cost of asphalt paving, including:
·         Laying the foundation
·         Installation of a drainage system
·         Excavation and clearing
·         Cost of transporting materials
The cost of driveway paving is per square foot based on the type of materials – recycled asphalt, hot mix, warm mix, or porous asphalt.
FAQs about asphalt paving and paving contractors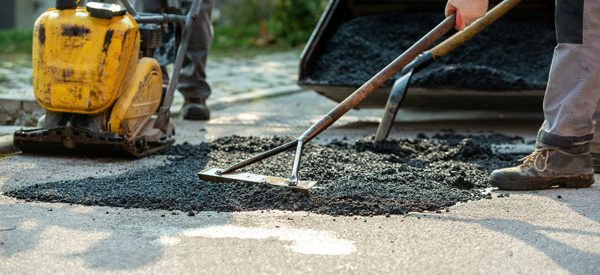 Any type of renovation requires careful planning to ensure a successful project. When considering an asphalt pavement for your driveway, it is important to know all the facts.
Below we have gathered some frequently asked questions to guide you in planning your renovation.
How long does an asphalt driveway last?
Asphalt driveways can last 20 years or more if the work is done according to industry standards. For this reason, it is important to choose a reliable contractor and to monitor the construction of your driveway.
Why does an asphalt driveway need sloping?
The climate in Montreal can be harsh and can be rough on asphalt driveways. A slope of at least 2% will let water exit to the street to lessen the risk of cracking.
What is the best time to pave a driveway?
You can get your driveway paved at any time, especially when signs of damage become visible.  However, many people will say that summer or spring is the best time to undertake asphalt repairs. It is important to maintain a certain temperature of the asphalt so that it sets properly.
Does an asphalt driveway increase home value?
Yes, a good asphalt driveway increases the appeal and value of your home. You will find it easier to sell your house if the driveway is aesthetically pleasing and convenient to use. Homebuyers like asphalt driveways because they are easy to maintain and are durable.
Can asphalt paving be done DIY?
Asphalt paving is a complex job and it isn't work for just one man. It is not advisable to DIY asphalt paving of a driveway because you need technical know-how, adequate skills, and appropriate equipment to ensure good quality construction.
It is better to hire a professional paving contractor to ensure the stability and durability of your asphalt pavement.
How long before a new asphalt driveway can be used?
Homeowners need to wait for at least 24 hours before using a new asphalt driveway. Some would advise waiting 2-3 days to let it cure properly.
It is also advisable to prevent heavy-duty vehicles from using the surface for some time.
Do I need a permit for driveway paving in Montreal?
Generally, a permit is required to perform any construction work indoor or outdoor so that City officials can verify that the construction complies with regulations. There are some exemptions, however, depending on the scope of the work and your location. A paving contractor can advise you if you need a permit for your construction work or you can check the City of Montreal's site.
 Our network has numerous paving contractors serving all of Montreal.
If you have paving requirements, get FREE and NO-OBLIGATION quotes by
 filling out our short online form!