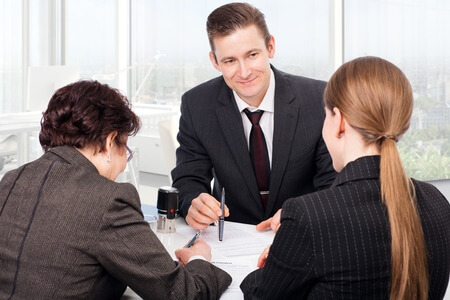 What is a notary and what does he do?
Similar to a lawyer, a notary is a legal professional who has naturally obtained legal education and training.
For this purpose, a student aspiring to become a notary must obtain a Bachelor of Laws degree for three years at a recognized university after which he must continue his studies for another year in order to complete a postgraduate degree in notarial law (diploma of notarial law (DDN).
This additional year will contribute to his development and the acquisition of specialized knowledge that will enable him to practice his profession.
Following this, he will have to complete a 32-week professional training course, under an internship supervisor, before he can engage in private practice or municipal practice.
Tariffs and notary fees in Quebec: all you need to know
| | |
| --- | --- |
| Notarial services | Average rates of notaries |
| For your specific needs | Obtain 3 online quotes here |
| Notarial testament | $250 to $500 |
| Mandate of incapacity | $200 |
| Real estate transaction | $1,000 to $1,500 |
| Declaration of transfer of property | $500-$600 |
| Waiver of succession | $100-$150 |
| Incorporation of a business | |
More information below…
In addition to obtaining his certification in order to practice his profession in Quebec, the notary must also take the necessary formalities. This will allow him to receive from the Executive Committee, after evaluating his credentials, a license to practice as well as to be registered on the roster of the Chambre des Notaires in Quebec.
It should be noted that the notary cannot practice his profession and use the titles reserved such as Master or notary unless he is registered in the roster of the Chamber. Therefore, it is always advisable to verify this information before retaining a notary's services for the first time.
Do you need a notary or a lawyer?

In 2007, the Chambre des notaires du Québec estimated that Quebec had around 3,400 notaries, 50% of whom were women. To date, it is estimated that there are approximately 3,800 professionals practicing this occupation.
Although a notary is one of the most respected professions in Quebec, it is not always easy for the public to distinguish the people who practice this profession from lawyers or to understand the extent of the role of notaries.
In Quebec, when we speak of a notary, we often tend to think only of wills or documents related to renting, selling, or buying real estate. However, the notary is necessary for a large number of areas of intervention that affect the life of an ordinary person and that of a business. In terms of differentiating notary from a lawyer, the situations in which it is mandatory to call a lawyer and those where you must see a notary are stipulated in full by the law.
Apart from these situations, choosing a notary or a lawyer is a personal choice that is dictated by the needs and preferences of a client. It is important to note, however, that unlike a lawyer, a notary works in mediation and prefers to reach a common ground in settling legal disputes. You can also read this article regarding the difference between a lawyer and a notary.
What is the role of a notary in Quebec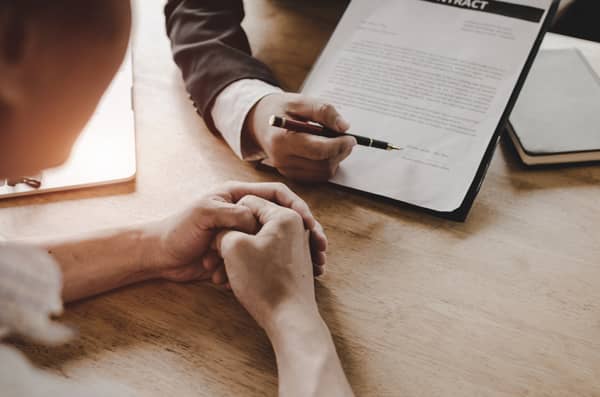 A notary listens and advises his clients while ensuring adherence to legal acts. Many situations in the life of an average person and a company involve important decisions.
Examples include the creation of a business, the death of a loved one or the sale of a property. The list can be lengthy. In these situations and for all others where a notarial act is being considered, which is an official document drawn up by a notary, the latter's services are indispensable.
As a result, the range of services of a notary encompasses several areas including real estate law (purchase, sale, lease, etc.), the right of individuals and of the family (inheritance, marriage contract, etc.) as well as business law (formation or modification of a company, shareholder agreement, etc.).
In the case of a situation relating to real estate law in Quebec, the notary takes part in the process when it comes to buying or selling a property and is also very efficient in the preparation of the mortgage.
Similarly, in the case of legal entities, the notary also advises his client on the creation or management of his business. Its effectiveness is also reflected in the drafting of contracts, commercial transactions, or in negotiations and arbitrations.
As we mentioned before, the notary is required to listen to his client and to counsel him. In the same way, the preparation and the writing of the documents are his responsibility, these being done according to the law but also according to the needs as well as the will of his client.
It should be noted that being guided by a notary makes it possible to avoid conflicting or problematic situations in many cases as well as unnecessary expenses. Indeed, he is the only public officer recognized by the State in legal matters and he has complete knowledge and mastery of the laws that concern our professional and personal lives.
In addition, certain documents must be notarized as stipulated by law and we must not forget that it is difficult to dispute the contents of a notarized document compared to documents prepared by other legal professionals.
How is a notary different from a lawyer in Quebec?
A lawyer and a notary have similar backgrounds in the sense that they both need a law degree to practice their professions. A notary would need to have a master's degree in notarial law following his law degree.
A notary can play 3 roles- as a public officer, an officer of the court, or as a legal consultant. He can give advice regarding legal matters and also draft contracts. However, a notary cannot represent a client in a court case or a litigation.
A notary can have certain similar functions with a lawyer. He is usually a mediator, and leans towards preventive justice and settlements out-of-court. Marriage contracts in Quebec often pass through a notary and so with divorce agreements.
A huge bulk of a notary's workload usually come from real estate transactions. Mortgages need to be signed by a notary. Another huge segment comes from estate law wherein a notary handles estate liquidation.
The province of Quebec has around 3,800 notaries. If you consider the huge volume of mortgages and real estate transactions that need to pass through a notary's desk, you can imagine how much work they actually do.
When is it necessary to consult a notary?
A notary provides advice to people during important events in their lives such as when they plan to get married, draw up a will, enter into a business contract, etc. For these occasions, a notary can write the legal document to make sure everything is according to the law.
As we have already mentioned above, the law requires that certain documents be notarized. Failure to do so may render the documents void, hence, the possibility of certain problematic or conflicting situations for the client. For this reason, a notary's role in certain transactions is crucial.
Among the documents that need to be notarized are the following events:
A marriage or civil union contract and the modifications that may affect it such as the modification of marital property agreements;
A declaration of inheritance;
A donation of immovable property and that of a movable property except if it is immediately given to the person concerned;
A mortgage on a building;
Waiver of certain trusts.
However, as we have already seen before, the expertise of a notary is not limited to these. Thus, among the sectors in which he works, we can particularly note:
Mortgages of movable and immovable property
The purchase, sale, and rental of movable and immovable property;
The incorporation or liquidation of a corporation;
The purchase of a business;
Transfer of property;
Adoption procedures;
Succession and will.
The most important thing to take note of is the fact that a notary must be impartial. He cannot take sides.
The notarial documents they prepare including mortgages, wills, or marriage contracts are deemed valid and difficult to challenge.
He needs to consider the rights of everyone involved in a specific legal situation and specializes in getting everybody to agree or reach a mutual decision. Thus, they are often called upon to mediate.
Hence, if a party to a legal situation wishes to oppose the other, such as a dispute between neighbors or a divorce, they need to go to court and get a lawyer to represent them instead.
What is the price of a notary in Quebec?
From the outset, it should be noted that there is no immutable rule stipulated by law as to the manner of fixing the fees of the notary. Indeed, the mandatory fees for professionals were abolished by the Quebec government in 1991.
As a result, it is the responsibility of the notary to determine his fees. However, in doing so, he must take into account the complexity of his client's file and the time he spent on it, his management and operating expenses, but also his expertise and experience.
Taking these factors into account, we can partly understand the variations in fees from one notary to another but also from one transaction to another. Of course, there is the question of a fair and reasonable cost that the notary can explain to you in detail by providing an estimate including taxes and other external costs.
However, both spouses may decide to have their notarial wills established together. In cases wherein these are drawn up at the same time as notarized mandates (if applicable), the couple will pay around $950 to $1,500 for these four notarized documents.
What is the price of a protection mandate in case of incapacity?
A mandate in case of incapacity is also called a protection mandate. It is a document wherein a person with incapacity can name an individual to look after him and take care of his property. Nevertheless, the notarized mandate, although not mandatory, is a safer and more sensible option.
In fact, it should be noted that the original document is kept by a notary and will be entered in the Quebec Bar Register of Mandates. Moreover, in Quebec, a notary is the best person to give you advice and guide you in your actions.
Keep in mind that this notarized document allows the principal, while still sound of mind, to appoint a person, the agent, to ensure his protection and/or the administration of his property in case an event would occur and deprive him of his faculties temporarily or permanently. For a notarial protection mandate, the cost usually exceeds $200 plus taxes.
What is a Notary's Price for a real estate transaction in Quebec?
Regarding real estate transactions, if the fees and notary fees were around $925 in 2000 for the purchase of a house, according to La Presse, they now range from $1,200 – $1,250 for a single-family residence with a value of $200,000, in addition, transaction fees and applicable taxes can average $450 to $500.
It is important to underline that these expenses relating to the purchase of a property, taxable or not, do not constitute at all the notary's fees and that the majority of these expenses are paid to third parties, in particular to the land register.
They include, among other things, the registration in the land registry of the mortgage and sale, the registration of the notices of address, courier expenses, and the expenses of consultation, copies of indexes with the buildings, plans, and deeds in the land register, long distance calls, fees for the use of an electronic platform, and management fees for trust accounting.
Price and Tariff of a Declaration of Transmission of Real Property
In case of the death of a person who owned a real estate property, the transfer of the property to the heirs must be made by means of a declaration of transfer. Third parties can oppose the transfer which takes effect once the declaration is published in the land register.
In the form of a notarial deed, the declaration of transfer of immovable identifies the deceased owner, the properties in his possession at the time of his death as well as the persons to whom these properties must be transferred.
In the case where there are several heirs, it is recommended to publish a notice of address for each heir in case of seizure of the share in the building of one of them. On average, the notary's fees for the preparation of the property transfer amount to $525 for a single building. Subsequently, it takes an average of $275 extra for each additional building.
Other costs are to be expected, including a true copy of notarial deed drawn up by the notary and whose fees may differ. It is also advisable to include the costs of publication of the declaration of transmission to the Office of the publicity of rights ($126) as well as the costs of publication of a notice of address in the case of the existence of several heirs which generally costs $44.
Other expenses are also expected including a copy of the index to the buildings after publication of the declaration of transmission ($10), the cost to change the name of the insured on an insurance policy ($25), file opening, copy and mailing fees ($75), but also the fees for the municipal evaluation which varies.
Tariff and Price of Incorporation of a company with a notary
The incorporation of a business is a process that allows for the creation of a company, particularly for a person who carries on a business in his personal capacity, for corporations that already exist but that diversify their activities, or for professionals and the corporations of professionals who are permitted by law to incorporate.
Applying to a notary for everything related to the legal part of business incorporation is a judicious option that ensures the formation of the joint stock company but also the application for authorization from the professional order. Similarly, if it has been so decided, the notary also has the necessary powers to take over the family trust portion.
It should be noted that it is possible to incorporate in federal (Canada) or provincial jurisdiction (Quebec) knowing that the first, the federally incorporated company, has generally higher costs than the provincial one with a difference of up to a few hundred dollars.
Whether in federal jurisdiction (Canada) or provincial jurisdiction (Quebec), the notary's fees are generally based on an hourly rate and will depend on the complexity of the file and the time spent on the file.
Subsequently, there are other fees to be expected and the prices displayed here may have slight variations. These expenses include those for obtaining the certificate of incorporation by Corporations Canada ($200) or by the Registraire des entreprises du Québec ($319), and the registration fees of the company to the provincial authorities with respect to the federally incorporated corporation ($319).
Also, take note that the costs for obtaining a name search in the case where it would be necessary, which are $ 50 for a federally incorporated corporation and $100 for a provincial corporation, as well as the costs for the acquisition of a provincial corporation, a record of minutes totaling $100, whether it is an incorporation under federal jurisdiction or incorporation under provincial jurisdiction.
To learn more about other notarial services and market rates, fill out the form on this page.
FAQS about notaries and their services in Quebec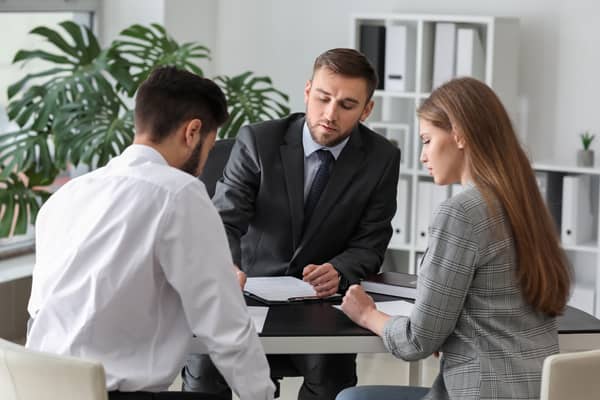 Below are some frequently asked questions about notaries and their services to guide you in your next step and help you make the best choices for your situation.
Is a copy of a notarial act or document valid even if it is not signed?
Yes, it is not necessary to reproduce the signatures to have an authentic copy of a notarial act. Signatures can be omitted in authentic copies to prevent forgeries. In case a bank or other party refuses to recognize a notarial copy due to missing signatures, ask them to refer to the notice of the Chambre des notaires dated Oct. 23, 2015.
Why do notaries verify identity before a transaction?
Notaries verify identities for every transaction to make sure that the transaction to prevent fraud or misrepresentation. They always request for 2 identification cards issued by government sources and must have a photo.
How can I contact a notary during this pandemic without putting myself at risk?
Notaries also abide by social distancing rules and don't want their clients to be at risk. Hence, they also use alternative solutions to physical meetings by using technology-based notarial acts since April 2020. You can use a short online form to help you find a reliable notary in your area without leaving your home so you can be safe.
Why should I hire a notary rather than a lawyer?
Due to their unique professional training and position, notaries are neutral legal professionals who avoid conflicts. They always try to find a middle ground that benefits all parties. They can verify the legality of documents and certify them to be authentic. By hiring a notary to help you settle a legal matter amicably, you can save money from expensive legal battles.
How can a notary assist with a real estate purchase?
A notary can help with a real estate purchase from the financing aspect to making sure that documents covering the transaction are legal and binding.
How does a notary assist with financing?
In Quebec, various financial institutions offer financing and these generally require collateral. A notary will make sure that you understand the risks compared to the benefits you will gain.
How must I choose a notary?
It is important to find a notary with experience in your type of transaction and one who has a solid reputation in your community. You can ask for references from your friends but it is much more convenient and beneficial to use our short online referral form. You will receive free offers from multiple notaries specializing in your transaction so that you can compare and choose the best offer.
You can also verify a notary by visiting the Chambre des notaires website and searching their roll of registered members.
What do notaries do for families or couples?
Notaries perform a variety of services for families and couples. These include officiating marriages and drawing up the marriage contract, counseling couples regarding their choice of matrimonial regime, giving advice to couples who choose a common law union as to what measures can be taken for their protection.
In case of a divorce or separation, a notary can help couples through the various stages such as in establishing alimony, child custody, and preparing the necessary agreements to avoid conflicts.
Can a notary handle dispute between neighbors?
Yes, notaries can help mediate disputes between neighbors. For instance, if your neighbor is building a fence between your properties and forcing you to share in the cost, your notary can inform you of your rights and obligations and mediate an agreement.
Do I need a notary to make a last will and testament?
The law does not require you to hire a lawyer or a notary to make a will in Quebec. In some cases, a person may not need legal advice in preparing a will, especially if it is a very simple one. Wills that comply with provincial regulations concerning wills, for instance online wills or holographic wills, are just as valid as those prepared by a notary as long as they are executed properly. A holographic will must have witnesses who are present in the signing and witnessing of the said will.
In some cases, however, a notary can help make a will for individuals in complex situations to make sure that the will can stand up to scrutiny or legal challenge.
Compare 3 quotes & notary prices for your will or other documents
In short, the services offered by notaries in Quebec vary depending on the type of document to be obtained and the notarial act. Depending on your needs and your budget, it is certainly worth taking the time to compare quotes from notaries. This is the goal of Compare Home Quotes – to help you find the notary that suits you. Complete an online request form for notaries in Quebec in seconds to receive free quotes as soon as possible and without any obligation on your part.
COMPARE HOME QUOTES-NOTARIES IS A WEB PLATFORM WHICH ALLOWS YOU TO FIND
A NOTARY QUICKLY AND OBTAIN DIFFERENT QUOTES OF NOTARIES FROM THE
CHAMBER OF NOTARIES IN QUEBEC. WE ARE NOT NOTARIES AND THE INFORMATION ON OUR SITE
WHILE BASED ON GOOD RESEARCH AND TO THE BEST OF OUR KNOWLEDGE, THE LEGAL FIELD
IS QUITE COMPLEX AND WE CANNOT GUARANTEE 100% ACCURACY.
WE ADVISE YOU TO DIRECTLY CONSULT A NOTARY WHO IS A MEMBER OF THE
CHAMBRE DES NOTAIRES DU QUÉBEC IF YOU HAVE SPECIFIC QUESTIONS.