SETTLE YOUR DEBTS SIMPLY AND START YOUR LIFE OVER!
Complete the form for expert advice, WITHOUT commitment.

GET YOUR QUOTES FOR CONSOLIDATION OF YOUR DEBTS
Fill out the form and a reputable professional will contact you as soon as possible.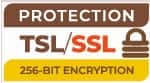 By clicking "Get my solution" you accept the terms and conditions.