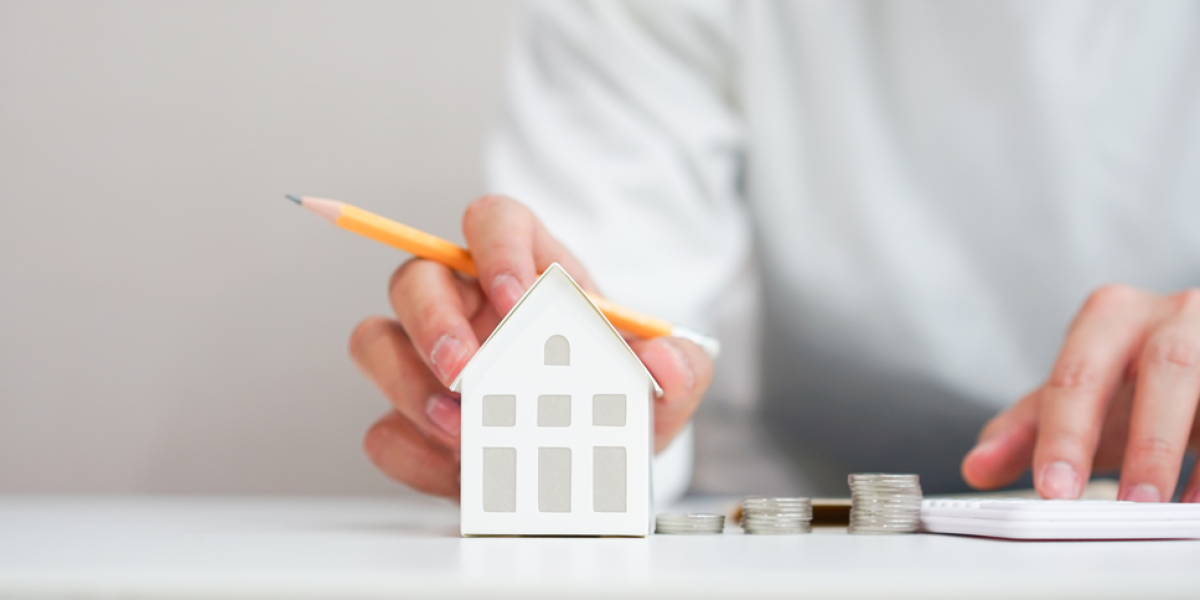 Alberta homebuyers can find the best mortgages from our partner brokers to save time and money!
Mortgage brokers work with credit unions, top banks, and private lenders to provide you with as many options for your mortgage as possible.
The goal is for you to get the best mortgage deal with the best terms and rates so you can SAVE!
Alberta is one of the most active mortgage markets in Canada. If you plan to buy a house before the end of 2023, now is the time to start shopping for the best mortgage!
Learn more about mortgage types and rates from this article so you know what to look for.

You can also start comparing mortgage brokers and their services using our short online form, free of charge!
Why work with mortgage brokers in Alberta?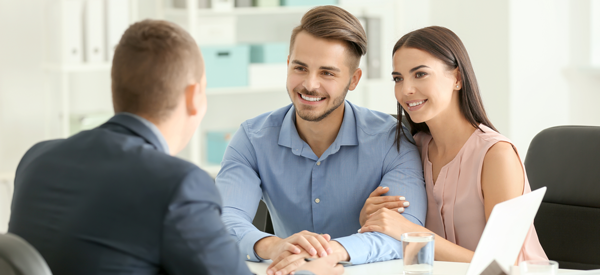 Thanks to the oil and gas sectors in Alberta, mortgage shoppers enjoy higher income compared to other provinces. Thus, the mortgage market is very competitive, allowing for bigger mortgages and better rates.
In the Greater Edmonton Area, sales increased by 0.9% last September 2021 compared to the same period last year, according to the Realtors Association of Edmonton.  The average home price in Edmonton reached $345,200, up by 5% from September of 2020.
Homebuyers have a vast supply of homes to choose from but choosing the right type of mortgage is important. Since your home will be your single largest investment, perhaps, over the next few years, you must ensure that you pay the lowest possible interest to save money over the life of your mortgage.
The mortgage market in Alberta has not been without its challenges. With the economic downturn due to the COVID-19 pandemic, many homeowners are also looking for ways to save on their mortgage payments.
Mortgage brokers can:
· Help with a mortgage pre-approval
· Look for the best mortgage lender with the lowest rate
· Explain your mortgage options tailored to your financial goals
· Help you find a new lender if you want to switch lenders
· Help with refinancing your mortgage
· Provide professional mortgage advice
Whether you are applying for a new mortgage or looking to refinance or switch lenders, a mortgage broker in our network can help you!
Obtain FREE and NO-OBLIGATION offers for your mortgage by using our short online form!
Types of Mortgages in Alberta
Buying a house is a dream for most Alberta residents but finding the best house to buy is just the first step. You also need to know what type of mortgage you want or need to buy a house.
Understanding your mortgage options is the first step that a serious homebuyer needs to take.
A mortgage is a loan that a homebuyer obtains to buy a house.  Failure to pay back the loan gives the lender the legal right to possess the property.  The mortgage is secured by mortgage registration on the title.
The mortgage type depends on the lender. While a borrower may not have any control over the type of mortgage, it is important to understand.
Below are the types of mortgages available from mortgage lenders in Alberta.
Collateral Charge Mortgages
A collateral charge mortgage contains the maximum borrowing that can be secured. The amount of the mortgage and the interest rate registered on the title can be higher than the actual loan by the borrower. This is because the lender can provide an additional amount in the future if the borrower needs more funds.
If the home loan is $250,000 with an interest rate of 3%, the lender may register the mortgage as $300,000 with a higher interest rate. It does not mean the borrower owes $300,000.  The actual terms of the mortgage will be indicated in a loan agreement. These terms cannot be changed by the lender.
If the borrower decides to borrow more funds, he only needs to sign a new loan agreement. This will save him from paying legal fees as the mortgage registered on the title will not need to be changed.
Conventional Mortgages
Referred to as standard or traditional mortgages, conventional mortgages are registered for the exact amount provided by the lender. With the above example, the amount of $250,000 will be registered on the title along with the rate, amount of payment, and dates of payment.
If additional funds are needed in the future, a new mortgage registration is necessary.  A real estate lawyer will assist with the registration which means legal fees are to be paid.
Whatever the type of mortgage by your lender, it will not have any impact on your loan amount, rate, or payments.
Mortgage rates in Alberta- Know your options
The mortgage market in Alberta is served by major Canadian banks like RBC, BMO, TD Canada Trust, Scotiabank, CIBC, and regional credit unions, brokers, and private lenders.
Fixed vs. Variable Mortgage rates
Fixed-rate mortgages provide predictability when it comes to how much your monthly payment is. The rate is fixed for the entire term of your loan. Regardless of increases or decreases in the lending rates, your mortgage rate will not change.
A variable-rate mortgage has a fluctuating interest rate based on the prime lending rate. The advantage of variable-rate mortgages is your ability to save money on interest payments when the current borrowing rate goes down. However, you also take on an inherent risk because you pay more when the rate goes up during the mortgage term.
Most mortgages in Alberta, including Edmonton and Calgary, have a fixed rate. More than 75% of mortgages in the big cities have a fixed rate while the number is higher at 88% in smaller cities. In fact, fixed-rate mortgages enjoy the highest percentage in Alberta compared to other Canadian provinces.
It can be concluded that Alberta homeowners want stability and security in terms of the mortgage rate.
Closed term and open term mortgages
A closed-term mortgage means the borrower is restricted in the prepayments he can make in a year. Prepayment is the additional amount on top of your regular mortgage payments that you make in the hope of decreasing the interest due and the loan amount. The more you pay every year, the faster you can pay off the mortgage.
If you exceed the limits established by your lender, you will be charged a prepayment penalty.  
Fixed-term mortgages have varying terms – 6 months, 5 years, to 20 years. Most homeowners choose 5-year fixed-term mortgages which allow them to benefit from stable rates for 5 years and the opportunity to re-evaluate their mortgage goals after 5 years.
Open-term mortgages have no prepayment limits. You can pay more than your regular monthly payment at any time without a penalty. You can also pay off the loan completely whenever you want. Open-term mortgages have shorter terms of 6 months to 1 year and they have higher interest rates.
The majority of mortgages in Alberta are closed mortgages with fixed rates.
Sample Mortgage rates in Alberta
To give you an idea of what the mortgage rates are in Alberta, refer to the table below. You can compare and calculate how much you can afford for your mortgage payment.
You can also receive FREE and NO-OBLIGATION quotes tailored to your specific needs by using our short online form!

| | | |
| --- | --- | --- |
|  Name of Bank | Rate offering | Rate validity from pre-approval |
| Equitable Bank | 1.99% | 120 days |
| TD Canada Trust | 2.34% | 120 days |
| Scotiabank | 4.79% | 120 days |
| BMO | 1.93% | 130 days |
| Laurentian Bank | 2.09% | 120 days |
| CIBC | 2.37% | 120 days |
| RBC | 2.49% | 120 days |
** sample rates from mortgage brokers
*** for 5-year fixed mortgages
*** rate for your mortgage may vary depending on your personal and financial information, mortgage amount, and term
Fill out the form below to get actual mortgage offers from reliable and licensed mortgage brokers in our network! 
Land title tax and transfer fees in Alberta
Good news for homebuyers in Alberta!
Alberta does not have a land transfer tax but it does charge a land title transfer fee.  The land title transfer fee is significantly lower than taxes charged for buying a property in other Canadian provinces.
There are two components to the land title transfer fee.  The first part is based on the value of the property while the second part is based on the mortgage amount for buying the home.
To calculate the land title transfer fee, check the formula below:
· $50 plus $1 for every $5000 based on the total property value
· $50 plus $1 for every $5000 of the mortgage amount
(both rounded off to the nearest $5000)
There is no partial or total rebate for first-time homebuyers in Alberta. Everyone pays the land title transfer fee using the above formula.
As a further example, let's calculate the land transfer fees for a property with a value of $450,000 and a mortgage of $360,000.
· $140 on the value of the property
· $122 on the mortgage amount
Total land title transfer fee will be $162.
The mortgage process with a mortgage broker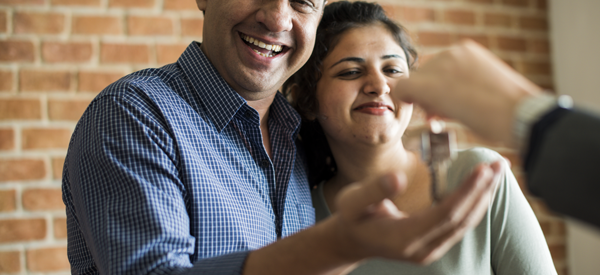 Looking to apply for a mortgage? A mortgage broker is the best person to work with for a mortgage in Alberta.
A mortgage pre-approval will check if you qualify to get a mortgage from a lender and will inform you how much you can borrow and your mortgage rate.
This information is crucial because it helps you know how much you can afford to pay for a new home. This will save you time when looking for a property to buy at your price range.
A broker will get to know you and your goals
The first step is for the broker to get to know you and your goals. He wants to know what you need and determine your borrowing capacity. He also explains what you can expect from the mortgage application process.
Mortgage Pre-approval
If you are in the stage where you are looking to buy a house, a broker can assist you with a pre-approval.
The lender will check if you qualify and inform you of the amount you can borrow so you know your budget.  In case there are issues, you and your broker can work together to resolve them.
A mortgage pre-approval bolsters your position to make an offer to buy a house.
Mortgage Approval
When you have selected the property you wish to buy, the broker will send the mortgage application form to the lender.  Your file and supporting documents will be reviewed and you obtain a commitment from the lender to grant you the funds.
Together with the broker, you will also review the terms and conditions of the loan. The broker can negotiate and finalize on your behalf.
Closing
Once you have finalized your mortgage, your broker will assist you in closing the sale of the property. You will also work with your real estate lawyer to finalize the details such as your down payment, title insurance, etc.
The mortgage funds will be released by your lawyer so you can take possession of your new home.
As you can see, the steps for obtaining a mortgage and buying the home of your dreams in Alberta can be really easy with a mortgage broker.
Frequently Asked Questions about mortgage brokers
We know you have a few questions before you search for a mortgage broker. We hope the FAQS below will guide you in finding a good broker and planning your home purchase.
What should I consider before talking to a mortgage broker in Alberta?
Be prepared before talking to a mortgage broker. To assist you in finding the best lender and mortgage rate, your broker will need a verification of your employment and income, your assets and liabilities, and your credit score.  He will also want to know how much you afford for a down payment and your mortgage payment.
Do I need to hire a mortgage broker to get a mortgage?
The law does not require you to hire a mortgage broker to apply for a mortgage but it is highly recommended.  Mortgage brokers can shop for the best mortgage that suits your needs and give you professional mortgage advice so you can avoid pitfalls that many consumers make.
As well-trained mortgage experts, mortgage brokers will guide you in your mortgage application process and ensure that you have all the information you need to make a smart choice.
Are there any disadvantages to working with a mortgage broker for a mortgage?
Every mortgage broker has his own network of lenders. Speaking to one mortgage broker does not guarantee you are getting the best offer. You can compare mortgage brokers so you can really find the best deal.
Is there a fee for a mortgage broker's services?
Mortgage broker services for consumers are free – you can work with a broker for a mortgage pre-approval or consult a broker for your mortgage needs, free of charge.
Mortgage brokers are compensated by lenders by way of commissions for generating new loans. Their clients don't pay brokers' fees.
What questions should I ask a mortgage broker?
When you speak to a mortgage broker, make sure to ask questions such as:
What lenders do you work with?
Which type of mortgage is best for me?
What is the lowest interest rate I can get?
Can I break my mortgage with this mortgage offer?
What is the mortgage hold for this pre-approval?
What fees do I need to pay?
These smart questions can give you a better understanding of the process and the type of mortgage you are getting.
Who regulates mortgage brokers in Alberta?
Mortgage brokers in Alberta are regulated by the Real Estate Council of Alberta (RECA). It is this agency that issues mortgage broker licenses and sets standards they must follow.
Can mortgage brokers help with refinancing a mortgage?
Yes, mortgage brokers can help you refinance a mortgage to consolidate your debts or obtain more funds for investment purposes, education, renovation, etc.
As mortgage professionals, brokers will explain to you the best way to access your home equity to meet your financial goals. They will also shop for the best lender and mortgage rates for refinancing your existing mortgage.
Find the best mortgage brokers in Alberta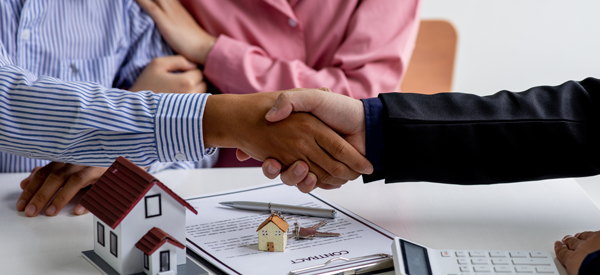 Whether you are buying a house or wanting to find a new lender or refinance, you should work with a licensed mortgage broker in Alberta.
Mortgage brokers make the mortgage application process easier and faster and will help you to explore your best options. The goal is for you to find the best mortgage offer so you can save time and money.
With his extensive network of lenders, a mortgage broker can give you access to multiple lenders so you can get the best mortgage rate that suits your budget.
Mortgage brokers in Alberta must satisfy the requirements of the Real Estate Council of Alberta.  This is the organization that ensures that standards are followed at all times by mortgage brokers in the province.
Our partner brokers are also members of the Alberta Mortgage Brokers Association (AMBA) which testifies to their ethical and professional standards.
Our broker partners serve all of Alberta:
· Calgary
· Edmonton
· Lethbridge
· Medicine Hat
· St. Albert
· Red Deer
· Grande Prairie
· Airdrie
Connect with the best mortgage brokers near you with our short online form!
Compare free and no-obligation quotes for buying your home or refinancing your mortgage.
Fill out the form today to find the right mortgage for your needs.