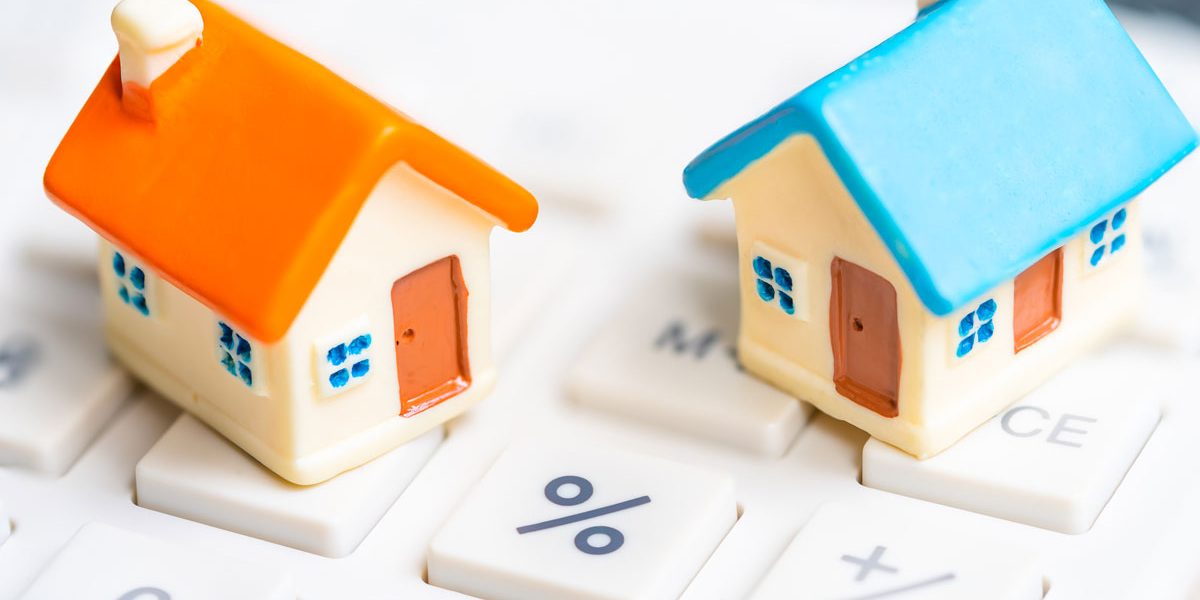 Choosing between a fixed rate and a variable-rate mortgage is one of the most important decisions a homeowner has to make regarding a mortgage.
Your choice will have an impact on your finances amounting to thousands of dollars in interest payments over the life of your mortgage.
During this COVID-19 pandemic, the Canadian economy has seen all-time lows in fixed rates but many still find variable rates to be a good solution.
If you need more information to determine whether it is better to choose a fixed rate or a variable rate, read on to get tips about finding the best mortgage rates for you.
You can also see actual quotes from reliable brokers and lenders tailored to your mortgage needs by filling out the short online form on this page!
Comparison of Variable vs Fixed Mortgage Rates
To help you determine the right mortgage rate for your needs, we will take a closer look at:
· The features of variable vs. fixed mortgage rates
· Their pros and cons
With a better understanding of these two options, you can make a smarter decision when you apply for a mortgage, renew, switch, or refinance.
Understanding fixed-rate mortgages
When you have a fixed-rate mortgage, your interest rate will remain the same for the duration of your mortgage term.  
Whether rates go up or down, your interest rate will not be affected and you will pay the same amount every month. Because you are guaranteed a consistent rate, a fixed-rate mortgage carries a higher interest rate than a variable-rate mortgage.
Many Canadians go with 5-year terms but it is possible to get a fixed rate from 6 months to 10 years. However, the shorter the term, your rate may be better.  When you choose longer terms, you buy a guaranteed rate and this means sacrificing your potential to get a lower interest rate in the near future.
Basic features of fixed-rate mortgages
· Locked-in rate for the term of the mortgage (usually 5 years)
· Generally higher rates but more stable and consistent mortgage payments
· Usually includes a penalty for breaking your mortgage contract such as if you switch from fixed-rate to variable or if you refinance or change lenders.
Understanding variable rate mortgages
For variable-rate mortgages, the rate changes along with the prime lending rate.
Variable rates are generally lower than fixed rates at any point in time because they are considered by lenders as less risky.
With a floating interest rate, the interest portion of your mortgage payment changes. Many borrowers are attracted to variable rates because should interest rates fall, the interest will also be reduced.
Take note that even with a variable rate mortgage, your monthly payment will be the same each month. Only the portion of your payment applied to the interest changes. Thus, when the rate goes down, the portion that goes toward your interest increases, and this will help you pay your loan faster.
Basic features of variable rate mortgages:
· Fluctuating interest rates based on the Bank of Canada
· Lower interest rates than fixed rate mortgages but with the possibility of higher rates depending on the market
· Lower penalty fees for breaking your mortgage
· Less stable and consistent mortgage payments due to the changing interest rate
· You can switch from a variable to a fixed-rate mortgage at any time
Now that you know the basic features of fixed-rate and variable rate mortgages, let's take a look at their pros and cons.
Pros and Cons: Fixed-Rate and Variable Rate Mortgages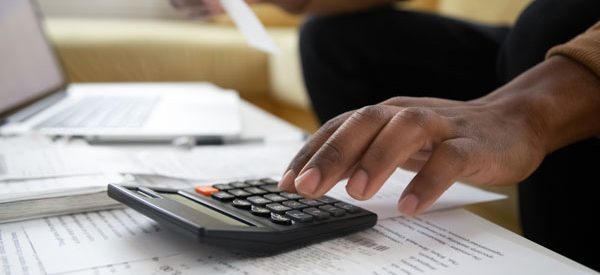 Fixed-Rate Mortgages are recommended for homeowners who:
· Are sensitive to risks and prefer security
· Purchased a home with a price tag that is high on their affordability scale
· Are not well-versed in the financial market
With a fixed-rate mortgage, your monthly payments are set for the duration of your mortgage term. This eases anxiety and allows you to plan your budget without ever worrying that your mortgage payment schedule will change.

If fixed rates and variable rates only differ by less than 1%, a fixed rate is a good choice because you get stability for your mortgage.

A big disadvantage with fixed rate mortgages is that they carry stiff penalties for breaking the mortgage contract. Studies show that around 75% to 80% of borrowers break their mortgage for a variety of reasons.
Another disadvantage of fixed-rate mortgages is the potential to pay higher costs over the life cycle of your loan. If interest rates go down, you will be paying more than what a variable rate mortgage would cost.
In other words, fixed-rate mortgages offer very little flexibility. If you want to accelerate your payments to pay off your mortgage faster, you may need to pay a penalty.  The penalty for breaking a mortgage contract can run up to thousands of dollars. In many cases, the greater of 3 months' interest payment or interest rate differential (IRD) is charged by lenders for exiting a fixed mortgage.
But unlike fixed-rate mortgages, variable-rate mortgages can be converted to a fixed-rate mortgage at any time. In case you need to break your mortgage, the penalty fee is lower than a fixed rate mortgage (usually only 3 months interest).
Depending on the lender and the terms of a mortgage, the mortgage payment can go up or down when the interest rate changes.  The monthly mortgage payment stays level but more of it goes towards the interest when the rate goes down.

If interest rates are expected to go lower, many borrowers choose a variable-rate mortgage to benefit from interest savings.
You can see that the biggest disadvantage to variable-rate mortgages is the anxiety that comes with not knowing with certainty if and when the prime rate will significantly change.
As a conclusion, fixed rate and mortgage rate mortgages both offer advantages and disadvantages. As a homeowner, you should choose based on your income, lifestyle, risk comfort level, and future plans regarding your property.
A very good way to understand and compare your options is to work with a reputable mortgage broker. He can help you get the best options tailored to your needs and explain your choices so you can make the right decision. He will shop around for the lender and mortgage product and rate to allow you to save time and money!
To start comparing your mortgage options with experienced brokers, just fill out the form below to get FREE and NO COMMITMENT quotes.
Factors to consider when choosing a fixed rate or variable rate mortgage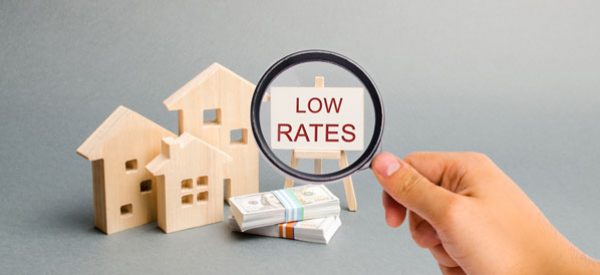 The dilemma of choosing a fixed rate or variable rate mortgage is not easy to resolve. However, the factors below can help you arrive at the best decision for your mortgage.
Interest rate. If you believe that interest rates are likely to increase, then choosing a fixed-rate mortgage is the way to lock-in your rate. If you believe rates are likely to go down, a variable-rate mortgage can save you a lot of money.
Your tolerance level for risks. If you hate taking risks, a fixed rate mortgage may be better for you. You will know exactly how much you will pay for the duration of your term and the risk is zero.
Spread. The difference between the lowest possible fixed rate and variable rate is called the spread. When the spread is insignificant, a fixed rate can be a good choice.
Plans to sell the home. When you break your mortgage such as when you decide to sell the house before the end of the mortgage term, you will pay a penalty. This penalty is lower for variable-rate mortgages. Hence, if you think you may sell the house within the term, it is better to get a variable-rate mortgage to reduce penalties for breaking a mortgage.
A lot of people base their decision on numbers when deciding between fixed or variable-rate mortgages. However, it is not really that simple. The interest rate can suddenly change and which type of mortgage will cost less is a coin toss.
It may be a better idea to consider your risk tolerance and your future plans. If you would rather have peace of mind and be able to budget your money within the term of your mortgage, choose a fixed rate mortgage. If you don't mind speculating and your finances can withstand a change in interest rates, a variable-rate mortgage could be for you.
If you are still undecided, a mortgage expert can help you determine your best options!
Find a reputable mortgage broker using our short online form and get a professional to help with your mortgage, free of charge!
Compare 5-year fixed and variable rate mortgages
We know you want to see what the lowest 5-year fixed and variable rates are. Below are some examples that can help you make up your mind.
| | | | |
| --- | --- | --- | --- |
| Type of mortgage | Term | Lender | Rate |
| Fixed | 5-year | Kawartha Credit Union | 2.29% |
| Fixed | 5-year | First National | 2.09% |
| Fixed | 5-year | Equitable | 2.19% |
| Fixed | 5-year | RBC | 2.44% |
| Fixed | 5-year | Scotiabank | 2.49% |
| Variable | 5-year | MCAP | 1.35% |
| Variable | 5-year | CIBC | 1.20% |
| Variable | 5-year | TD | 1.55% |
** Published rates as of October 2021
Keep in mind that rates change and will be based on prevailing rates when you apply for a mortgage.  Did you know that mortgage brokers can get you lower interest rates than the published rates?
A mortgage broker can help negotiate the best rate for you with a lender of your choice. So before you go to a lender directly, speak to one of our mortgage partners.
If you get a mortgage pre-approval now with a mortgage broker, you can lock-in your rate while looking for a property to purchase.
How much can you afford for your mortgage?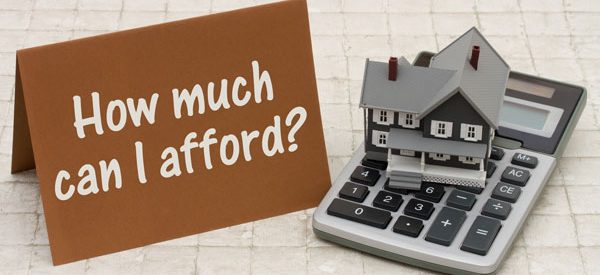 If you plan to buy a house, the first thing you need to know is how much you can afford for a mortgage.  Knowing how much you can borrow for a mortgage will help you set a budget and search for a house within your price range.
You also need to know if you have enough funds for a down payment and money for closing costs. Several factors will determine the maximum amount you can borrow such as the combined household income and your monthly expenses.
To estimate affordability, the Canada Mortgage and Housing Corporation (CMHC) has set two guidelines:
Monthly housing costs: Mortgage principal + interest, taxes, and heating expenses should not be more than 32% of your gross household monthly income. If you are buying a condo, half of your monthly condominium fees is also factored in. The total of these expenses as a percentage of your gross monthly income is called the GDS ratio.
Total monthly debt: This includes housing costs which should not exceed 40% of the gross monthly income. It also includes credit card interest, car loans, and other obligations. Called the total debt service ratio, it is the sum of your monthly debt load compared to your household income.
Taking these debt service ratios into account, many borrowers with a steady income and good credit history are approved for a mortgage even when they exceed these general guidelines. Many lenders accept borrowers with a maximum GDS of 39% and a TDS of 44% to calculate affordability.
In July 2020, CMHC established new guidelines for GDS and TDS limits for insured mortgages. For GDS, the CMHC limit is 35% while the TDS limit is 42% for mortgages it insures.
Additional mortgage qualifying criteria
On top of debt service ratios, the amount of your down payment, and funds for closing costs, lenders also look into a borrower's credit history and income during the application process.  These factors are important; even if you have good credit and minimum or no debts, you can get disapproved for a mortgage if you don't have a stable income.
To get a clearer idea of how much you qualify to borrow for your mortgage, find a good mortgage broker and get help with a mortgage pre-approval.
Compare mortgage brokers and mortgage rates, free of charge!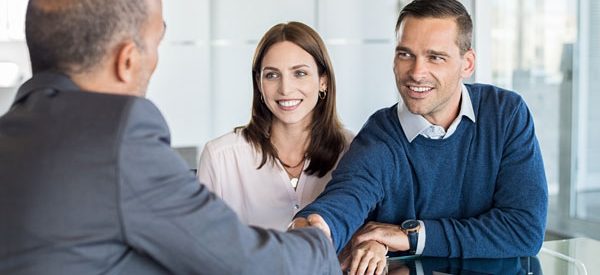 Whether you are buying a house for the first time or looking to refinance a mortgage, your first step should be to find a good mortgage broker.
Mortgage brokers are mortgage professionals that work with a variety of lenders to offer you a multitude of mortgage products and services, free of charge!
Mortgage brokers don't work for just one bank! Their independence allows them to shop around for the best lender and mortgage rate for you to save you time and money!
They know the ins and outs of a mortgage pre-approval, mortgage switch to a new lender, refinancing, etc. In other words, they can help you with your mortgage needs and offer you the best solutions to suit your goals!
Are you looking for the lowest fixed rate or variable rate for your mortgage? Do you want to know if you can get a mortgage?
Get personalized advice tailored to your situation from our mortgage partners!  Just fill out the short online form below to receive FREE and NO OBLIGATION quotes to compare and choose from.