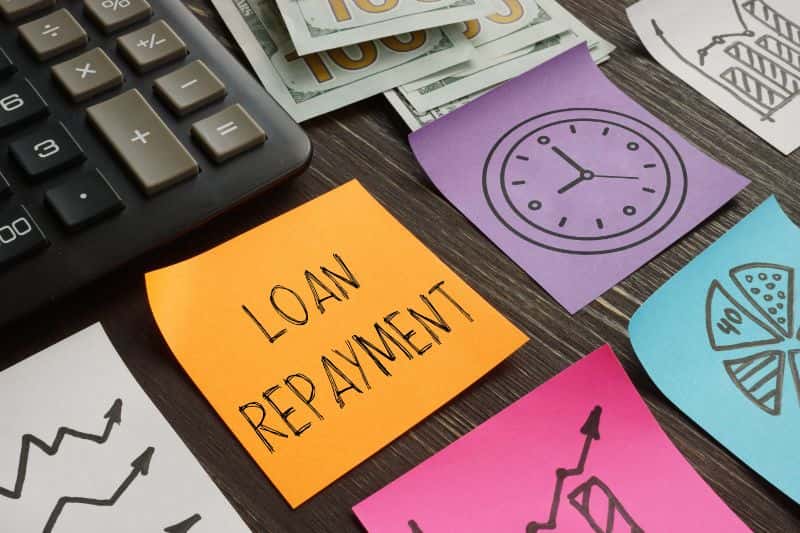 Are you in the middle of paying a consumer proposal?  Are you wondering if it is possible to get a loan for a project such as buying a house or a car?
To do this, you must know how to borrow during a consumer proposal in Quebec!
Obtaining credit when you are the subject of a consumer proposal is challenging. Lenders are reluctant to grant you a new loan or the borrowing conditions are much less advantageous. But it's not impossible!

We would like to explain how to borrow during your proposal while referring you to the best professionals to help you achieve your financial goals.
What you need to know about a Consumer Proposal
What exactly is a consumer proposal in Quebec?
A consumer proposal is undertaken under the Bankruptcy Act. It consists of an offer of partial repayment to creditors, and allows you to free yourself from some of your debts.
The repayment conditions of this proposal are adapted to the financial capacity of the applicant, and the repayment period can be spread over 5 years.
Filing a consumer proposal requires the supervision of a licensed insolvency trustee!
The insolvency trustee is the only professional authorized by law to draft, file, and administer a consumer proposal. He will be in charge of your case from the beginning to the end of the proposal, and can offer alternatives in the event of a refusal from your creditors. 
NOTE: Keep in mind that a consumer proposal has a negative impact on your credit. 
It offers certain advantages such as the release of certain debts, a new leaf, and peace of mind.  However, it has a huge impact on your credit rating. Your credit score will drop to R7, the second "worst" possible credit rating, which will greatly restrict your borrowing capacity. 
As you can see, a consumer proposal can significantly reduce your access to credit and make borrowing more complicated while you are in this financial stage.
Why is it difficult to borrow money during a proposal?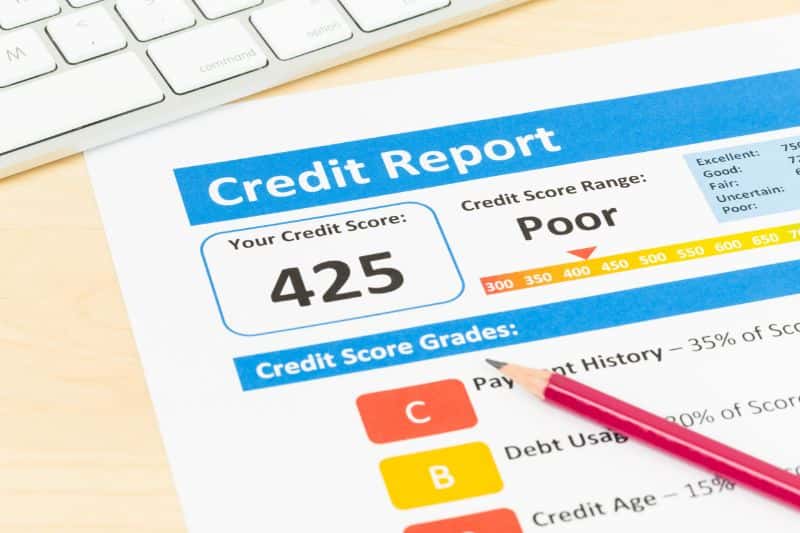 One of the more obvious reasons is that you are in the middle of a consumer proposal because you could not manage your debts and had a financial crisis.
To a lender, this type of situation is not encouraging and dampens their willingness to grant a loan, especially a large sum!
But more importantly, the consumer proposal affects your borrowing capacity because:
You have a monthly payment to meet
A consumer proposal implies that you now have a monthly payment to make to your creditors.
This payment is adapted to your financial capacity, but it does not take into account other loans that you may apply for in the future.
As the proposal imposes an additional monthly obligation on you, lenders may consider that you do not have sufficient income to meet additional obligations. 
A consumer proposal will reduce your credit score to R7 which alerts anyone who looks at your credit report that you are subject to such an action.

This sends a "negative" signal to potential lenders, and alerts them of a certain level of risk regarding granting you funds. This makes borrowing more complex and difficult.
You represent a higher risk to lenders
If you are in a consumer proposal, it is because you have defaulted on certain financial obligations in the past, something that lenders do not appreciate.

For lenders, this proposal reveals a higher risk which could prompt them to decline your request for a loan or tighten the borrowing terms and conditions.
Your access to credit is limited for a certain time.

During the first months of a consumer proposal, accessing new credit will be extremely difficult and DURING the proposal, obtaining loans is significantly more complex as well!

Lenders are reluctant to grant new funds until you have repaired your credit and your financial habits have improved.
Buying a house after a consumer proposal?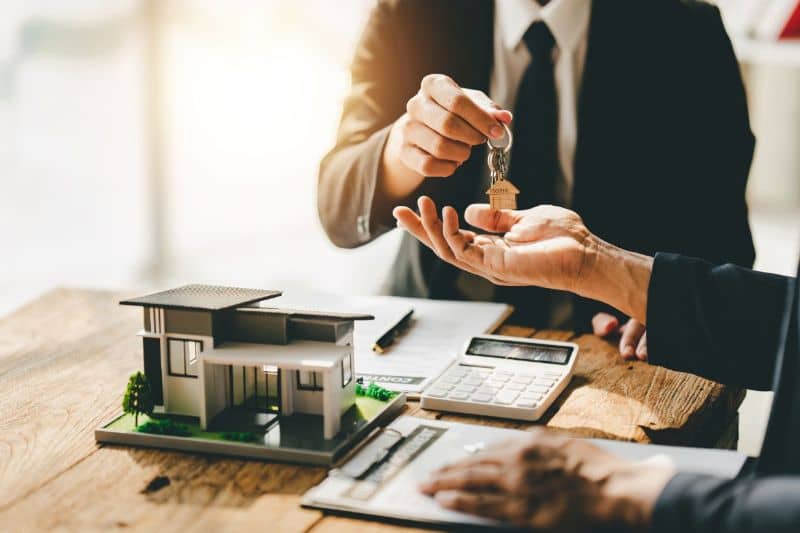 While you are in a consumer proposal, it will be difficult to obtain a mortgage! But once the proposal is completed, it can be an entirely different story. 
How will a consumer proposal affect your mortgage capacity for buying a new home?
To be able to buy a house after a consumer proposal, you will need to prove to the mortgage lender that you have recovered financially and now practice good financial habits.
You must demonstrate to the bank that your financial situation has stabilized after your financial difficulties, and that you are now ready to fulfill your obligations to the letter.
The down payment plays a big role in mortgage matters. Indeed, although you must prove your financial stability, the amount of the down payment plays a big part in the granting of the loan.
Many lenders will agree to grant a loan within 2 years of improved finances after a consumer proposal. However, paying a 20% ​​down payment can help shorten this period and open the door to new loan options.
Will a consumer proposal prevent you from renewing your mortgage?
No, because the mortgage lender cannot act in this way! The consumer proposal protects your rights to your property. If you have met your mortgage payments to the letter during the term, a proposal will not jeopardize the renewal.
Tips for borrowing money during a consumer proposal
Are you working on improving your financial health during or after a consumer proposal to access credit again?
You have turned a new leaf and with patience and healthier spending habits, you can be on your way to recovery.  Below are tips for borrowing money during a consumer proposal to help you.
Get your credit report
This first step serves several purposes, including checking the status of your rating, the seriousness of your debt, and the accuracy of the information contained in your credit report.
Sometimes, TransUnion and Equifax do make mistakes which could harm your chances of obtaining a loan.
Knowing your credit score is also part of the process of borrowing money since it affects your eligibility and the conditions attached to the loan.
Build an emergency fund
Before applying for a loan, it is smart to build a reserve fund.  Some month can be "tighter" than others, and this happens to most people. 
And when that happens, having a reserve fund for emergencies will allow you to meet your obligations without going into debt and missing payments.
Plan a budget that takes everything into account
Make a budget simulation that takes into account the loan you wish to take out. When carrying out this exercise, make sure that you will have the means to repay your loan and make the required monthly payments.

If you fail to properly plan your budget taking the new loan into account, you risk making new financial missteps that will plunge you back into debt.
Find a good Lender
The biggest challenge to getting a new loan during a consumer proposal is finding a god lender.  Resist the temptation to deal with less reputable lenders just because you can't get approved by banks and credit unions. You should compare lenders first and seek the help of professionals in our network using our short online form.
Do not take out a loan under unfavorable conditions
You may be granted a loan despite your consumer proposal and your checkered credit history. But under what conditions? That is the important question to consider.

Some individuals with a damaged credit rating are offered unfavorable borrowing conditions, and very high interest rates, to say the least.

Do not accept loans on such terms since a high interest rate will require an exorbitant monthly payment on you which could endanger your finances and credit anew. 
A consumer proposal can have very negative effects on your credit and finances and most lenders could deny you credit because of it.
It is always better to wait until your consumer proposal is finished but under the right circumstances, you may be able to get a loan during the repayment period.
Steps to Obtain a Loan during a Consumer Proposal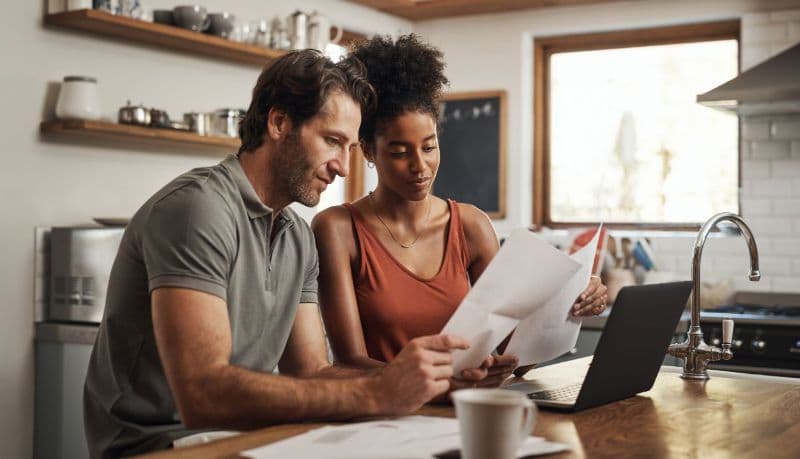 Are you considering applying for a loan during your consumer proposal?
Being in the middle of such a proposal can complicate taking out a new loan. Given your credit history, the lender will take certain precautions:
Checking of the credit file/financial situation





(Analysis of the credit rating, monitoring its development, and other information in the file.)
Proof of stable and sufficient income



(Sufficient income to pay the proposal AND the loan at the same time, without defaulting. Job stability is a key factor analyzed as well.)

Contacting the bankruptcy trustee
(The lender you are applying for is likely to contact the trustee to verify your financial habits during the repayment of the proposal.)
Setting up a detailed budget
(You will have to prove to the lender that even by assuming the loan, you will be able to respect all your other financial commitments, including the proposal!)
Knowing and understanding what to expect when you apply for a loan during a consumer proposal can help you overcome the hurdles.
The insolvency trustee handling your case cannot bar you from getting a loan. However, he will work with you to make sure you are getting a loan that you really need and can afford to pay back.
FAQs – Obtaining a loan during a consumer proposal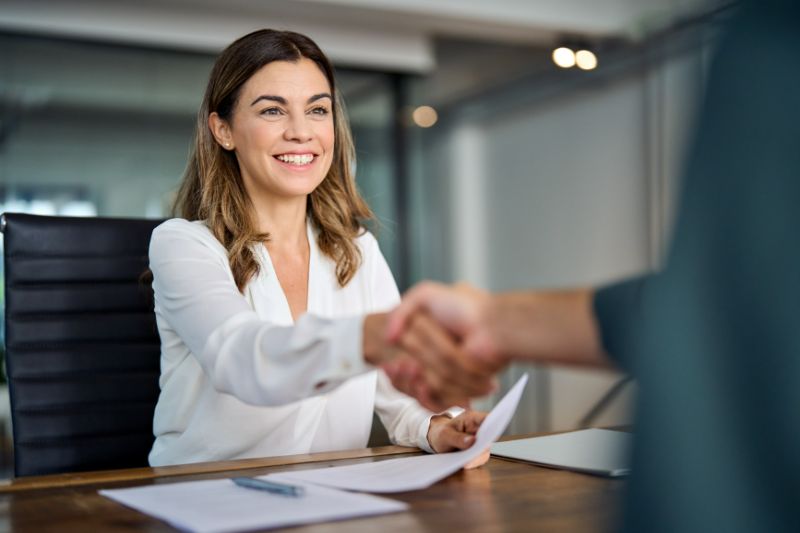 Refer to the following FAQs regarding obtaining a loan during a consumer proposal to guide you in your decision-making process and your application.
What types of loans are possible during a proposal?
Personal loans, credit cards, and mortgage renewals are all possible during the consumer proposal, as long as you have the monthly financial capacity to meet these commitments.
However, the borrowing terms and conditions could vary significantly, particularly in terms of the interest rate.
Can you get a credit card during a consumer proposal?
Contrary to popular belief, you can get a credit card during a consumer proposal. However, it will be a guaranteed credit card, which means a deposit may be required.  
Who to contact to borrow money during the proposal?
You will obviously need to contact the lender from whom you wish to borrow funds. You should also speak to your bankruptcy trustee to be certain that obtaining such a loan is appropriate in your situation.
Can a trustee prevent you from getting a loan during your proposal?
No, it's the opposite! The trustee is there to help you restore your credit and your financial situation. His role is to get you back on the right financial path, and that requires rebuilding your credit by obtaining loans and funds – and meeting such obligations faithfully.
Get expert advice from our partners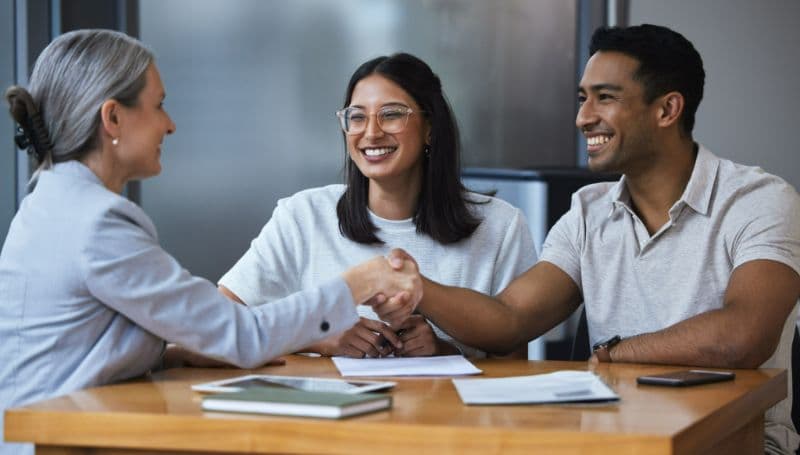 Borrowing money while a consumer proposal is in effect brings certain complexities!
However, every case is different. A professional from our network with vast experience and knowledge about consumer proposals and obtaining a loan can help you.
You may be able to get financing even during this period of financial instability as long as you know how to go about it.

Compare Home Quotes can refer you to the best professionals in consumer proposals and financing.

Fill out our form in less than 2 minutes and we'll connect you to our partners, free of charge and without any obligation!