4 June 2018,
Finally, you can learn the best-kept secrets about heat pumps.
To buy the best heat pump for YOU, just contact the experts to know all your options by completing the form below.
Secrets to Choosing a Heat Pump Revealed
There are some myths circulating regarding heat pumps that could be misleading and cause you to make the wrong decisions.
Below are 8 myths and truths that you must know to help you in your search for the best heat pump.
Myth # 1: It's easy to buy your heat pump at discounted rates on the internet and install it yourself.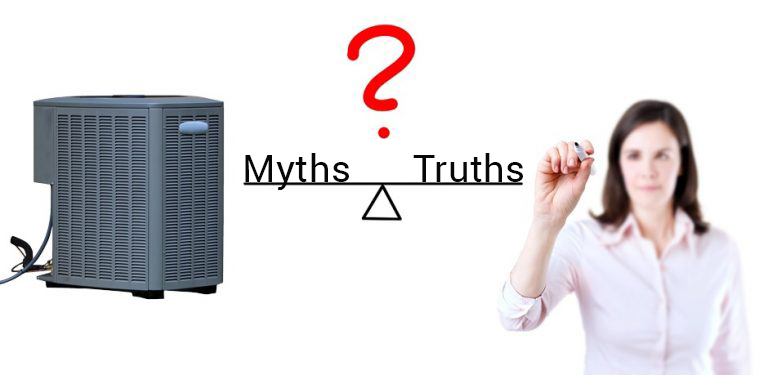 The truth: This is false.
Even if you get the best heat pump, it must be installed by a certified refrigeration mechanic who is a member of the Corporation des maîtres mécaniciens en tuyauterie du Québec (CMMTQ). Some manufacturers of high-end heat pumps will only honor their warranty under this condition.
It is recommended that you hire a qualified refrigeration technician because the law does not allow you to use a non-authorized third party to open walls, insert ducts, install the indoor unit or external unit if it is a split or multi-zone heat pump, make electrical connections of these elements to the circuit breaker, expel air from the pipes, adjust the quantity and pressure of the gases in the system …
Aside from a professional heat pump installer, you are the only one authorized to install your heat pump in YOUR property and, for health and safety reasons, you have the obligation to comply with the standards and codes mandated.
It is best not to take risks. Have your heat pump installed by a qualified professional who has professional liability insurance for errors and omissions.
How to choose a reliable heat pump installer
Compare Home Quotes – Heat Pumps will connect you with qualified professionals without delay once you complete our online request form. All our partners have the required qualifications, certifications and insurance. You will receive up to 3 quotes from reputable professionals in your area.
Myth # 2: A heat pump produces heat down to -35o Celsius
The truth: This is false.
It would be fair to say that some high-end heat pumps can produce heat until the outside temperature reaches -35 degrees Celsius.
As for entry-level heat pumps or those offering good quality / price performance, they have a safety device that interrupts the production of heat if the incoming air temperature reaches between 80 to 90 degrees of the minimum outdoor temperature that can be managed before the coils begin to frost.
A heat pump that must melt the frost produced by condensation on its coils consumes a lot of energy … to produce much less heat.
Make sure you know, before you buy, if the performance of the heat pump you are interested in will meet your needs and meet your expectations. To do this, all you have to do is check the characteristics of the device or ask for assistance from heat pump installation professionals who are partners of Compare Home Quotes – Heat Pumps.
Myth # 3: Beware of the wall on the south side of your home regarding the noise produced by your heat pump.
The truth: This is inaccurate.
It's not a secret. With the sun warming the wall on the south side of your house, the surrounding air is warmer. It is not so much the noise produced by your heat pump in cooling mode that will be amplified but the energy (therefore working time) that is needed to produce cool air in your home.
Even the sound of the quietest heat pump will bother you if it runs all the time … or if it is not properly located, right next to your patio or your rest area (spa, gazebo), or below your bedroom window, or cooking area.
A qualified heat pump installer will assess the best place to install your heat pump so you can enjoy both your favourite outdoor areas and comfortable indoor air.
Myth # 4: Your energy bill will be reduced by 60 to 65% when you buy a heat pump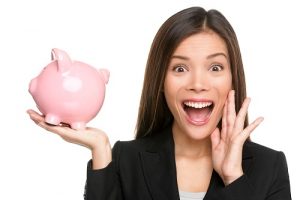 The truth: This is false.
It is common knowledge. Experienced salespeople like to exaggerate. They will exaggerate certain truths about the efficiency of heat pumps in heat production mode.
In contrast, heat pump professionals will tell you what you really need to know before buying and that the real savings on your heating bill will be in the range of 25% to 35%.
However, since your heat pump in cooling mode will cool the air in your home, you can save money from avoiding the purchase of an air conditioner.
Myth # 5: A too high humidex index influences the efficiency of a heat pump.
The truth: This is true … under certain conditions.
Heat pumps recover moisture from the air through condensers. On the other hand, continuous precipitation or excess moisture from the outside air, as we are all too familiar in Quebec, could cause the formation of frost on condenser coils and reduce the efficiency of your unit by hindering the evaporation of the humidity in the air (or water) flowing through the ducts.
What is the secret to preventing your heat pump from being affected by outside moisture?
A professional will tell you how to choose the best location for installing your heat pump and how to install your heat pump properly to avoid this problem.
Do you have questions about installing your heat pump? Fill-out our short online request form below and up to three (3) professionals in your area, with all the necessary skills and expertise to meet your expectations, will contact you without delay.
Myth # 6: The savings from a heat pump on a heating bill will be reduced by using air-conditioning in the house.
Reality: This is a little bit true.
What you need to know before you buy your heat pump is that cooling your home during the summer will cost you approximately $150 (per year).
The benefits of using your heat pump as a backup heater when the outside temperature is not too cold will be reduced accordingly.
But even if your energy savings are slightly reduced by cooling your home during the summer season, is it really worth it to deprive yourself of comfort during any season?
Myth # 7: A heat pump is the most efficient heating mode
The truth: This is true and false.
Heating through solar energy and through the heat of the earth (geothermal) provides better performance but the heat collected cannot be transmitted without help from a heat pump.
Air-to-air heat pumps suck heated air (thermal energy) through direct sunlight, circulate it in the building through ducts, and then circulate it through the air vents located in the various rooms.
The geothermal water/air heat pump uses the natural heat of the ground to heat the water circulating in the pipes installed at depth (100 m deep: 14oC). The heat pump captures the heat of the water when the water returns, then diffuses it into your home.
Myth # 8: Buying a heat pump to reduce your heating bill is less expensive than renovating.
Reality: This is true … with exceptions.
Everyone knows it: heat rises. If your attic is poorly insulated, you will lose a lot of heat in the winter (and run the risk of getting water from the roof).
Compared to the cost of major work to reduce your heating bill (changing windows, opening walls to insulate them …), the insulation of your attic is much less expensive and more effective. Insulation specialists will simply place insulating material.
In addition, the added value to your home that would result from the energy-efficient improvements would inevitably increase your municipal tax bill.
Renovations of such importance, in addition to requiring a certain amount of time, can easily cost tens of thousands of dollars.
So, do not waste any more time. Save money today by buying the best heat pump for your home.
How to choose the best professional for your heat pump installation?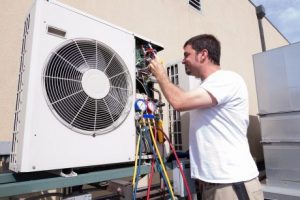 There is one answer to this question: compare multiple quotes from reliable experts.
With Compare Home Quotes – Heat Pumps, you only need to send a single request for quotations by completing a short online form. Up to three (3) heat pump professionals in your area will send you their service proposals without delay. These quotes are free and without obligation.
Compare Home Quotes – Heat Pumps is a web platform where heat pump specialists have gathered. Network partners take advantage of our technology to showcase their services while you get their best quote at the lowest price for your heat pump.
Network partners know that when our team receives your request for quotes, they check your needs and expectations before relaying it to experts (up to 3) of heat pumps who are qualified and ready to meet your criteria. They are aware that they are not the only ones in the running and will endeavor to give you the best service and price.
All our heat pump partners were selected based on rigorous criteria. They are recognized and certified professionals, members of the CMMTQ (who hold professional liability insurance), well-established, with many years of experience and solid expertise in sales, installation, repair and maintenance of a wide range of heat pumps.
Whether you opt for a wall-mounted heat pump, a ceiling light, a central system … a heat pump air / air or water / bibloc type air, or multi-zone … experienced specialists from Compare Home Quotes – Heat Pumps will have no secrets from you.