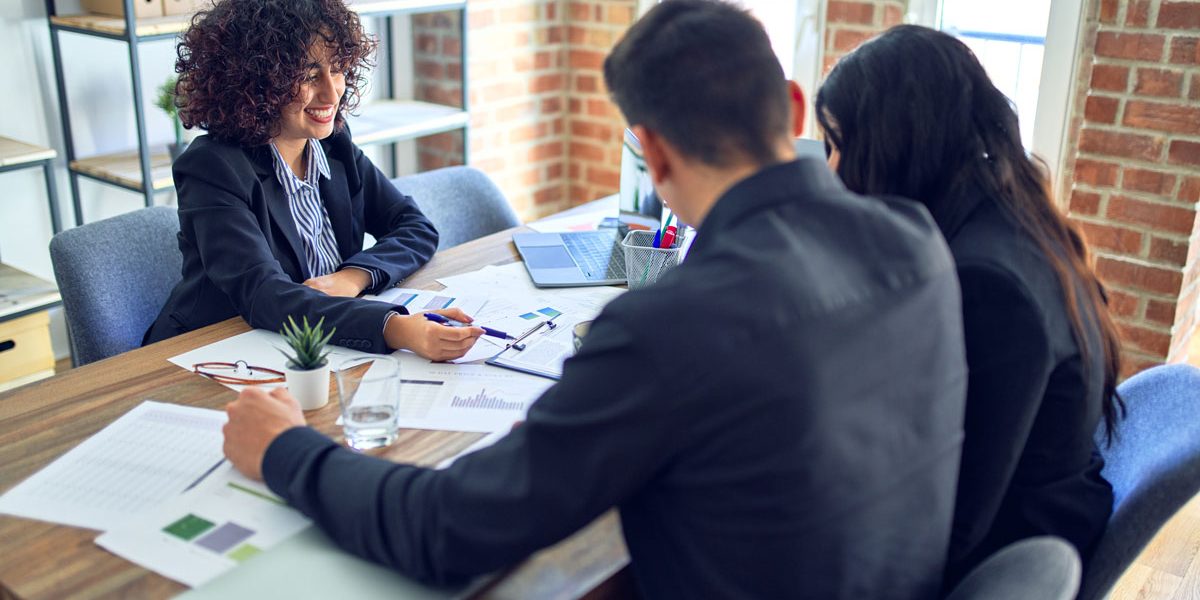 Have you decided to buy a house? If you are planning to visit your bank to inquire about a mortgage loan, you may want to reconsider.
A mortgage broker should be your top priority so that you can get the right mortgage for your home purchase. Why a mortgage broker?
A mortgage broker acts as your representative and negotiates with mortgage lenders, including banks, to save you time and money.  Unlike your bank that will only offer you its own mortgage product and rate, a mortgage broker will shop around to find the best terms and lowest rate for you.
He will also be happy to explain in detail the distinctions among mortgage offers from lenders and help you understand which one benefits you the most.
Because he is an independent mortgage professional, you can choose freely among multiple lenders!
Thousands of Canadians benefit from the services of a mortgage broker when they need a loan to buy a house.
Below are 12 questions you should ask a mortgage broker when buying a house in Canada.
When you are ready to compare offers, just fill out the short form on this page 
and connect with top mortgage experts near you!
Ask these 8 questions to find the best mortgage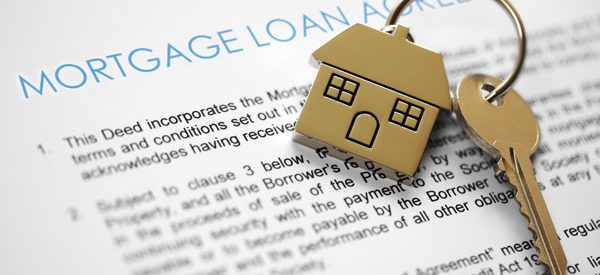 Buying a house is exciting but it also brings a lot of anxiety. One of the most common issues that homeowners face during a home purchase is financing.
Most Canadians pay a minimum down-payment and obtain a mortgage to pay for a house.  But you don't just get the first available mortgage offer that comes along. You will be paying for your mortgage for many years and its cost will have a huge impact on your finances.
With that said, it is important for you to get the best mortgage terms and conditions, particularly the interest rate.
Meet with a good mortgage broker and ask these 8 questions to help you make the best mortgage decision.
Can I get a mortgage pre-approval?
A mortgage pre-approval is a great idea before you start viewing properties for sale. A mortgage broker can help you with a pre-approval so you can know
1) If you qualify for a mortgage
2) How much you can borrow
3) How much you can afford to pay for a house
By knowing how much lenders can provide you for your home purchase, you will be able to target properties in the right price range. A pre-approval will also give you the confidence to submit an offer to buy a house once you find your ideal property.
During a pre-approval, you will also know what interest rate you can obtain and lock-in the rate while you search for a property.
Take note, however, that a mortgage pre-approval is not a guarantee that your lender will give you the funds. This is why it is a good idea to include in your offer to purchase the condition that your offer is subject to lender approval for financing.
Your mortgage broker will submit your mortgage application to the lender of your choice. When applying for a pre-approval, check with the broker how long the rate is guaranteed and how long the pre-approval is valid.
How much should I put towards my down payment?
A mortgage broker can advise you on how much to pay for your down payment. If you are a first time buyer, you may not know all of the mortgage regulations. A good mortgage broker will be very knowledgeable about minimum down payment requirements and will explain to you the pros and cons of your options.
A bigger down payment will help you save on interest payments but it does not necessarily give you a lower interest rate. A broker can recommend the appropriate down payment for you based on your financial situation and your goals.
Should I choose a fixed or variable rate?
A mortgage broker will give you advice based on your financial needs.  With a fixed-mortgage, your payment stays level at the same interest rate throughout the mortgage term. This allows you to budget your finances more easily and is convenient for salaried workers. Of course, this guarantee of stability comes at a price because your interest rate will stay the same even if the market rates decrease in the future.
Fixed-rates are recommended for first-time buyers and people who are uncomfortable with taking risks.
A variable rate means your interest rate changes at any time during the mortgage term based on the prime rate. They depend on the Bank of Canada's rates. When rates fall, your interest payment goes down but when rates increase, your payment also goes up. Before you get a variable rate mortgage, make sure you understand how interest rate changes will impact your finances.
What is the penalty if I pre-terminate my mortgage?
When you first apply for a mortgage, you may not have plans to break your contract. However, life comes with many unexpected changes such as a new job, family, etc. This is why it is better to know what penalties you have to pay just in case you need to pre-terminate your mortgage.
Pre-terminating a mortgage can mean paying it off earlier such as when you sell your house or even when you switch lenders or refinance.
Variable rate mortgages have lower penalties compared to fixed-rate mortgages.  If you think chances are high that you need to break your mortgage, you might want to opt for a variable rate.
What are included in the closing costs?
You must prepare a budget for closing costs which include the transfer tax, legal fees, home inspection fees, appraisal and Provincial Sales Tax on mortgage insurance, among others.
A mortgage broker can give you a good idea of how much you need to prepare for your closing costs.
Is this mortgage offer a collateral or standard mortgage?
Do you plan on looking around when the time to renew your mortgage is up? This is a really smart choice. You can save a lot of money when you compare mortgage rates before you renew.
If you have a standard mortgage, you can switch lenders at the end of the mortgage term without any cost. A collateral mortgage is good if you wish to have a home equity line of credit against your home equity. However, this makes it harder and more expensive for you to switch to another lender.
It is best to make sure what type of mortgage you are getting so ask your broker right away. Many lenders offer both collateral charge and standard mortgages.
What are the restrictions for pre-payment for this mortgage?
If you are financially savvy, your goal would be to pay off your mortgage as fast as possible. Your goal would be to reduce the amount of money you pay towards the interest. A good way to do this is to increase your regular payment or make lump sum payments whenever you have extra cash.
Thus, it is good to look for a lender that offers prepayment at any time or once a year.  Your mortgage broker will try to help you find a mortgage with the best terms.
Is there a fee for your broker services?
When you work with a mortgage professional, it is best to clarify how he will be compensated.
Generally, mortgage broker services are free. You may have to pay for legal fees (notary) and appraisal fees.
So how does your broker get compensated? Brokers earn compensation from mortgage lenders. But even when lenders pay for brokers' services, they are independent as they get paid regardless of the lender you select. This ensures you get unbiased mortgage advice, free of charge.
These are questions you should ask a mortgage broker before you take out a mortgage. Why do it on your own when you can have a mortgage expert by your side?
Fill out the form on this page to connect with the best mortgage brokers near you, free of charge and no obligation!
Reasons to work with a mortgage broker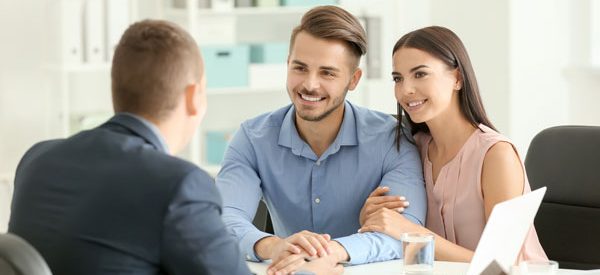 Are you wondering whether you should work with a mortgage broker? We believe that most Canadians benefit when they obtain a mortgage through a mortgage broker.
You don't have to take our word for it. You can decide for yourself by comparing the pros and cons of hiring a mortgage broker.
| | |
| --- | --- |
| Advantages of working with a mortgage broker | Disadvantages of working with a mortgage broker |
| You can get all kinds of mortgage services through a mortgage broker. Huge convenience and saves a lot of time. |   |
| Free mortgage services and advice from an expert. |   |
| Access to multiple lenders in one stop | Brokers work with their own network of lenders. They don't work with all lenders. |
| You can get lower rates than those offered by banks directly to consumers |   |
| You can compare several lenders before choosing your mortgage |   |
| Protection for your credit score as brokers only pull credit once while banks will pull your credit each time you apply directly. |   |
You may have noticed that there are no real disadvantages to working with a broker. Although a broker does not have access to all lenders but a select network, it is still better than approaching a bank directly. If you go to a bank, you will have no choice at all.
Brokers can always find the lowest rates for you. There is also no reason why you should speak to only one broker. You can compare brokers and check out their mortgage providers so you have more choices.
You are also under no obligation to continue with a mortgage application until you are satisfied that you have found the right mortgage type and rate. You will get FREE mortgage advice that is tailored to your specific situation and save on thousands of dollars from your mortgage.
Are you still unsure whether to get a mortgage directly from a bank or through a mortgage broker?
Years ago, potential homebuyers approached their banks to apply for a mortgage. Today, however, mortgage brokers are at your disposal to give you more control and freedom of choice.
Banks can only offer their own products so you cannot compare multiple products all at once. If you go to different banks to apply, a hard pull of your credit will be done and this can lower your score.
Mortgage brokers are licensed specialists who work independently and have access to multiple lenders you can choose from. They negotiate the lowest possible rates on your behalf and can pass on to you volume discounts they obtain from lenders.
A report by the Canada Mortgage and Housing Corporation (CMHC) disclosed that in 2019, mortgage brokers originated about 47% of the total mortgages that year. This is a clear indication that more and more Canadians are turning to brokers for mortgage advice.
Brokers can also work with other financial institutions including credit unions and trust companies.  Most Canadian banks also work with mortgage brokers.
If you want to know more about working with a mortgage broker, check out more tips from the Mortgage Professionals Canada, the industry association for mortgage brokers.
Things you need for a Mortgage application
Before a lender will approve you for a mortgage, your mortgage broker will check the following:
· Assets (properties and savings)
· Income
· Debt
Your broker will ask you to provide documents including:
· Proof of employment
· Identification card
· Proof of funds for the down payment and closing costs
· Proof of ownership (land, boat, cottage, car, etc.)
· Financial obligations or statements of accounts
· Canada Revenue Agency assessment for the last 2 years (for self-employed)
Financial obligations that lenders look at include credit card balances, car loans, credit lines, spousal support or child support, student loans, business loans, etc.
To qualify for a mortgage, you need to pass a mortgage stress test, even if you pay 20% down payment and don't require mortgage default insurance.  This mortgage stress test requires that you prove you can still afford your mortgage payments even if rates increase.
Credit unions and some lenders not regulated federally are not required to use the mortgage stress test.
Is getting a mortgage easier through a mortgage broker?
Yes, it is easier to get a mortgage through a mortgage broker. He will save you a lot of work because he will shop around on your behalf and negotiate with lenders.
Usually, brokers don't charge fees directly to their clients. They can also refer you to lenders other than banks where you can qualify if you cannot secure a mortgage due to high debt service ratios or low credit scores.

Most importantly, brokers can help you with great advice during the mortgage application process. You need to pass a mortgage stress test as well as other qualifying criteria. Your broker will be by your side from start to finish so you can get the best mortgage that is right for you.
Lenders have different products and interest rates. By working with a good mortgage broker, you can find the right lender easily and faster.
Find the best mortgage brokers for a mortgage
Ready to look for the best mortgage broker for your mortgage? Our network has hundreds of mortgage brokers from your area who are licensed, experienced, and ready to help.
Save time going from one bank to another to compare the lowest mortgage rates. Let a mortgage broker shop for the best mortgage rate on your behalf and save on your mortgage.
We have partner brokers all over Ontario, Quebec, British Columbia, Alberta, Manitoba, Saskatchewan, and the rest of Canada!
Are you worried about qualifying for a mortgage? Don't stress too much. A good broker will help you understand what you can afford and give you more options with all types of lenders.
Fill out the short online form below and you will get connected to multiple brokers to choose from. You will receive FREE and NO COMMITMENT offers so you can find the mortgage that suits your needs.