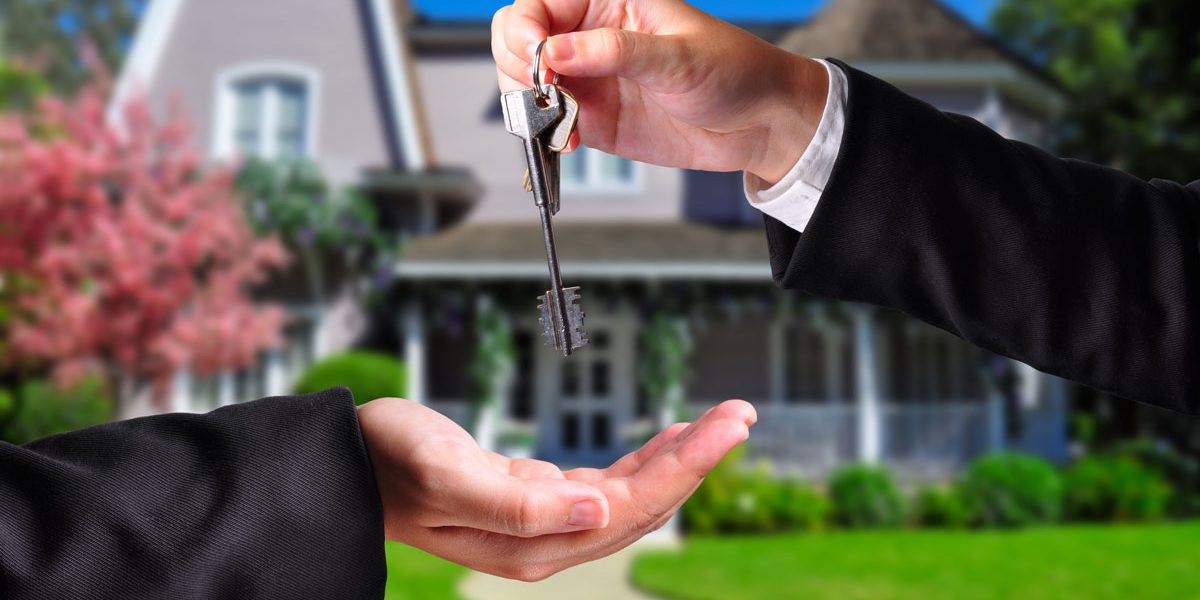 When you are embarking on a home sale or purchase, you must give it a lot of thought and consideration.  Any real estate transaction translates to a significant amount of money.
You are taking on a huge commitment by purchasing a property or letting go of your most valuable asset – your home. Whichever the case may be, you need to make sure that you have legal counsel that will ensure your transaction is sound and complies with all the legal mandates.
Of course, real estate transactions are not limited to home purchases or sales. You also need a lawyer for buying or selling agricultural land, condominiums, or commercial properties.
Our partner lawyers are knowledgeable and experienced in negotiating or documenting multi-residential properties, commercial properties, residential properties, and industrial properties. They represent buyers and sellers to help in negotiating, structuring, and documenting these transaction.
We can connect you with the best lawyers for real estate law in Quebec, Ontario, Alberta, British Columbia, Manitoba, and all across Canada!
Make the most of your real estate transaction by hiring a real estate lawyer for your peace of mind!
Just fill out the form on this page and receive FREE and NO-OBLIGATION offers from the best lawyers in your area.
What does a real estate lawyer do?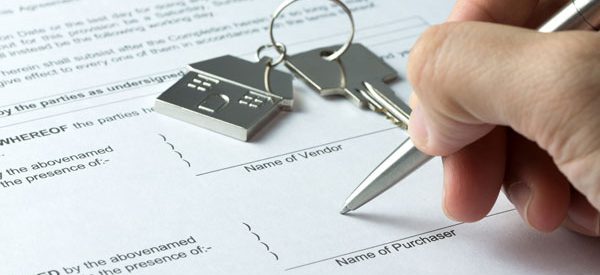 A real estate lawyer will review legal documents pertaining to a real estate transaction.
This includes checking on the agreement to purchase a property or an agreement of the sale of a property.  He will ensure that the taxes are paid and no liens or claims are outstanding against the said property.
A lawyer will also assess the validity of the title and calculate the transfer tax due at closing and any other tax considerations.
Real estate lawyers are as important as other professionals connected to a real estate transaction such as real estate brokers, mortgage brokers, home appraisers, etc.
Whether you are buying or selling, there is a lot of money at stake. It is important to make sure that your rights and interests are protected.
Law firms with real estate lawyers typically offer the following services:
·         House or condo sale or purchase
·         Purchase or sale of commercial real estate
·         Purchase or sale of estate
·         Commercial leasing
·         Mortgage refinancing
·         Mortgage discharge, amendment, or extensions
·         Title Insurance
For a stress-free and sound real estate transaction, make sure to hire a real estate lawyer to help you.
Why do you need to hire a real estate lawyer?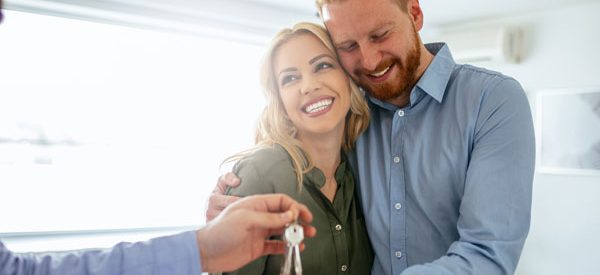 When closing a real estate transaction, lawyers of both buyer and seller meet at the Land Registry Office to conduct title searches.
They also exchange documents and keys and register the transfer of the property.  With most transactions done electronically, lawyers can now conduct title searches and transfers using special software available only to law firms.
A lawyer will need to sign the document for the transfer of the property even if it done electronically.
For purchasing a condo, a lawyer must review the Status Certificate. This document reveals the condo's reserve fund in case of repairs or renovations needed in the future. 
Check on the duties of a lawyer for a homebuyer:
Check the agreement for the purchase and other legal documents

Verify if there are claims or liens against the property

Make arrangements for the title insurance

Check the validity of the title

Verify that all property taxes are paid up

Assess the amount due for the land transfer tax upon closing

Prepare mortgage documents

Ensure that legal and financial requirements are met
Sellers also need the assistance of a real estate lawyer. His functions will include:
·         Reviewing the Agreement of the sale and other documents before signing
·         Negotiate the terms and conditions of the sale
·         Prepare the deed
·         Assist with issues regarding the title, if there are any
·         Assist in closing the transaction
·         Verify that all legal and other conditions are met
·         Exchange and transfer legal documents and keys to the buyer's representative or lawyer.
If you are refinancing your property, a real estate lawyer will also conduct a title search to make sure it is clear of defects. This action protects you as well as your lender. The lawyer will then register the updated mortgage amount and assist with completing the financial transaction.
He also drafts a Trust Ledger Statement which is essential to your transaction.
As you can see from the tasks that real estate lawyers must do, real estate transactions are complex.
Don't take chances by trying to do all of these by yourself and make sure to hire a good real estate lawyer from our network.
Lawyers negotiate a sale for their client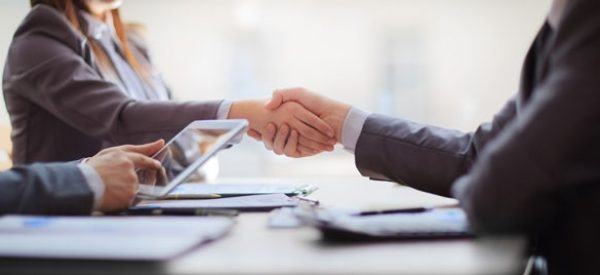 Real estate lawyers help buyers and sellers of commercial properties to get the best deal for their clients.
Both the seller and the buyer will have terms and lawyers will try to come up with a feasible solution to satisfy both parties. In turn, this will help to reach an amicable agreement that benefits both parties.
Of course, real estate agents or brokers are equally valuable but keep in mind that they are independent contractors in this transaction and benefits regardless of the price and conditions.
By having a real estate lawyer on your side, you obtain an additional layer of security to protect your interests. It will also help to reduce the risk of litigation in the future related to the sale of the property.
First-time homebuyers and a real estate lawyer
Buying a home for the first time is an exciting but terrifying prospect. Your decision can have a huge impact on your life and your finances.
It is never a matter to be taken lightly as you will be taking on a long-term commitment and responsibilities to paying for and maintaining your property.
Searching for the information you need and educating yourself regarding a real estate transaction is the first step to success. While the process may seem daunting, you will discover quickly that hiring a real estate lawyer will simplify everything for you.
Capable and experienced real estate lawyers know the ins and outs of real estate transactions and can guide you from start to finish.
Most importantly, your real estate lawyer will ensure that you are entering into a legal transaction and that your rights are protected when dealing with the seller, and agents or brokers.
Consult a real estate lawyer to safeguard your interests
If you are buying a house, you will be filling out documents and signing contracts until the property's ownership is transferred.
To ensure that all the bases are covered, consult an experienced real estate lawyer to perform due diligence on the title, the purchase agreement, and catch any potential problems before it is too late.
Selling a property with the help of a real estate lawyer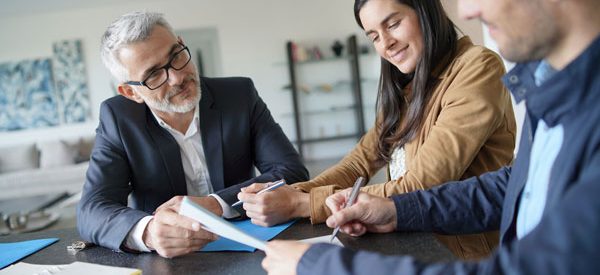 If you plan to sell your home and list it with a realtor, you will also need to look for a good real estate lawyer.
Your broker will bring an offer from an interested buyer and a contract of sale will be negotiated.  When the terms and conditions have been agreed on, all that is left for you to do is to sign the documents.
Your lawyer will gather preliminary information regarding any encumbrances registered against your property such as a mortgage. The buyer's lawyer will also prepare the necessary documents to complete the transaction.
When you have signed the documents, your lawyer will return them to the buyer's representative and attend to the registration of the title with the Land Title Office. 
Both lawyers will arrange all of undertakings that establish the conditions of the closing, including the payment of the proceeds to you. Oftentimes, the proceeds are paid into the lawyer's trust account and pay all of the financial charges against the property for it to be discharged.
A real estate lawyer will give you valuable advice throughout the process if any legal issues arise.  He can handle the process thoroughly so that nothing is missed.
In Ontario, only lawyers can assist with the transfer of the title so you must hire a lawyer to complete this transaction.
How much does it cost to hire a real estate lawyer?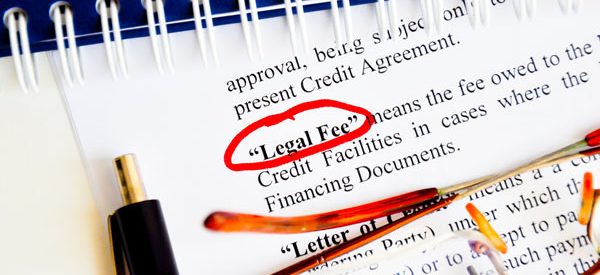 Whether you plan to buy, sell, or refinance your property, a real estate lawyer is a professional that you need to work with.
In Toronto, a real estate lawyer could charge from $700 to $2,000, depending on the complexity of your transaction. Some lawyers charge a flat fee for their services while others charge an hourly rate.
For transparency, other lawyers will quote a fixed closing cost of $800 plus HST and other miscellaneous charges such as photocopying, faxing, etc.
The legal fees really depend on the nature of the transaction, the type of property, and whether you are refinancing, selling, or buying.
The bottom line: Expect to pay at least $1,500 for the services of a real estate lawyer.
When to contact a real estate lawyer
If you are buying or selling a property, you will need to find a lawyer as soon as an Offer to Purchase is on hand. This is a legal document, and once signed, becomes legally binding.
A lawyer must review the offer because breaking the contract can cost you a lot of money. Thus, your lawyer will make sure you understand all of the legalities and that your rights are protected. 
For homeowners who are refinancing, they must find a lawyer at once when the paperwork for the new mortgage is ready.
What to look for in a real estate lawyer
When you start your search for a real estate lawyer to handle your transaction, you will find that there are many of them in your area. Which one of them is right for you?
Here are some things you can consider when choosing your real estate lawyer.
·         Specializes in real estate law
·         Knowledgeable about the area where the property is located
·         Offers competitive fees
·         Makes you feel comfortable but is professional and easy to deal with
·         Has a solid track record for real estate law practice in your city
You can also ask a lawyer for references from their past clients or ask them questions about their practice or experience.
Best of all, you should compare multiple offers from real estate lawyers using our short online form to save time and money.
When you are buying a house, you will suddenly feel overwhelmed with so much information you need to understand. Property taxes, home insurance, mortgages, closing costs, and title insurance. We know you want to ease the burden on your shoulders so our partner real estate lawyers want to help.
What is title insurance and why do you need it?
First of all, a title insurance policy is a legal document that proves you are the rightful owner of the property. This policy will provide coverage for you and your lender against losses incurred against the title.
The policy covers the following:
· Unexpected flaws with the title ownership
· Liens, unpaid utilities, lawsuits, taxes, or maintenance costs
· Errors due to records or surveys
· Disputes related to the boundaries of the property
· Conflicts in wills
Traditional insurance provides protection for future risks while title insurance protects you against damage due to past events.
Understand that a clear title is imperative for a real estate transaction. Thus, a title company must make a title search to verify legal ownership and any claims against it.
You can ask a real estate lawyer to help with obtaining title insurance for your home.
Compare real estate lawyers with one short form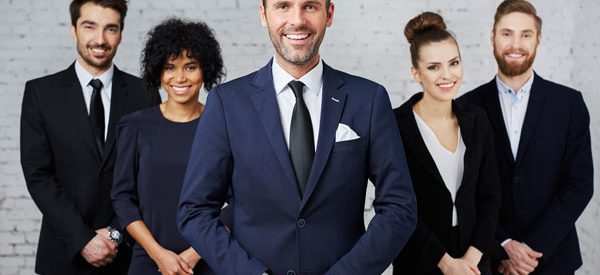 We are living in unprecedented times, with most people looking for safe and reliable ways to look for services and products.
Looking for a professional such as a real estate lawyer for your transaction can be done easily and conveniently from your own home.
Our network consists of real estate lawyers along with other professionals such as brokers, home inspectors, insurers, and contractors to assist you with all of your needs.
We have conducted a stringent screening of their qualifications, quality of service, experience, and fees to ensure that you have a satisfactory experience.
Just fill out the form on this page and compare FREE and NO-COMMITMENT QUOTES for a worry-free and smooth real estate transaction.