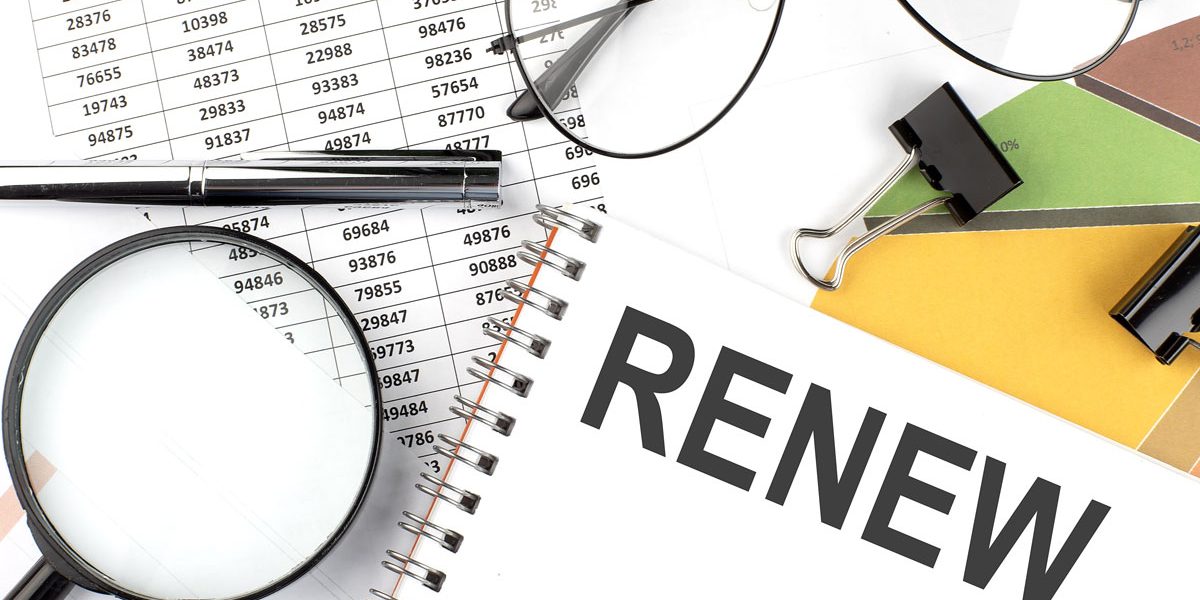 Now is the best time to renew, switch, or refinance a mortgage in Ontario because the lowest mortgage rates are available.
Mortgage renewal is the perfect opportunity for you to get better terms for your mortgage including the payment schedule, interest rate, etc.
When your term is up, evaluate your choice of lender, payment frequency, interest rate, and the length of the term. Your choices will affect your overall finances so it is really worth looking more closely at your mortgage.
Even if you are satisfied with your current mortgage, you never know if you can find a better mortgage rate to save money until you compare lenders!
In case you are considering a project such as a home renovation, refinancing your mortgage can also be worth it.
Get free and no-commitment quotes from top mortgage brokers and lenders
using our short online form to see your best options!
Factors that affect your mortgage rate
There are different types of interest rates for mortgages in Canada – a variable interest rate, a fixed rate, or a combination of these two.
The type of mortgage you choose will affect your rate as well as other factors that lenders consider (income, credit history, etc.) For instance, borrowers with good credit ratings can get lower interest rates.
You may be interested to know that:
· Variable mortgage rates in the past have done better than fixed rates because interest rates have been on the decline for the past decades.
· 5-year mortgages are the most popular among Canadian borrowers.
· Longer mortgage terms have higher rates compared to shorter terms.
Open mortgage rates are higher than closed mortgage rates. However, open mortgages provide the option to make principal repayments without incurring any penalty.

As of May 2021, there was about CAD $1.2 trillion in residential mortgages outstanding in the country. Over $660 billion were for 5-year fixed-rate mortgages, making it the most popular choice of Canadian borrowers.
Below are some of the best mortgage rates in the market.

| | |
| --- | --- |
| 5-year fixed (Renewal) | 1.75% |
| 5-year fixed (Refinance) | 1.85% |
| 5-year variable | 1.35% |
| HELOC | 2.45% |
* These rates are just examples for illustration purposes and not actual quotes

As mentioned earlier, a 5-year mortgage term is the most common in Canada, with about 49% of all mortgages as of 2020. A term is the period that your contract is valid and when the term ends, you can renew, switch, or refinance your mortgage.
Mortgage renewal and how it works
A mortgage goes up for renewal at the end of the mortgage term if you have not paid up your mortgage.
A mortgage term can be a few months or 10 years but the most common term is 5 years.  The term refers to the length of time that your mortgage contract is effective and applies the terms of the contract such as payment schedule, interest rate, prepayment, etc.

You can easily renew your mortgage contract with your existing lender at the end of the term if you maintained a good credit standing. Your lender will send you renewal papers and all you need to do is to sign the document and mail it.

However, it is in your better interest to look around and shop for a better mortgage rate among other lenders so you can also get lower prepayment fees.
Check your mortgage statement
Your mortgage statement is the best tool to use for reviewing your mortgage. Lenders such as banks are mandated to send a mortgage renewal statement to the borrower at least 21 days before the end of the term.
A mortgage statement will show the following important details:

Your mortgage balance
The interest rate that will not increase until the next renewal date
Frequency of payment
Term of the mortgage
Fees and other charges
Before signing the renewal of your mortgage, you must assess the following to make the right decision:
Is your mortgage rate favorable enough for you?
Do you wish to change your payment schedule?
Are you happy with your lender's service/s?
Can you accelerate your payments to save on interest payments?
Do you need to access your home equity to consolidate debts or use for an emergency or project?

Mulling over these questions can help you determine if you should switch to a different lender. In fact, you can already start shopping for a new mortgage before your mortgage term is up.
Benefits and consequences of switching lenders
Switching lenders requires a new mortgage application and you need to pass their criteria. There is also a cost involved which includes a home appraisal, registration, transfer of assignment fee, discharge fee, and administrative fees.
The costs can be different for every province but typically, these fees are from $200 or more for the discharge fee and less than $100 for the registration fee.
Sometimes, lenders are willing to shoulder the legal expenses as a show of good faith.
Considering these costs, it is advisable to switch to a new lender at the end of your mortgage term. If you switch mid-term, you may need to pay penalties to your current lender for breaking your mortgage.
If you choose to switch lenders with a closed mortgage before your term, you will pay pre-payment fees. This also applies if you decide to pay off your mortgage before the end of the term such as when you are selling your property. Pre-payment fees can amount to thousands of dollars, depending on your mortgage balance.
For open mortgages, there is no pre-payment fee. In many instances, switching lenders could be very beneficial and the savings from a new lender far outweigh any cost of switching your mortgage.
Mortgage renewal with the same lender
If you prefer to renew with your current lender, you can still try to negotiate your interest rate, especially if the current rates are lower.
Some lenders allow a negotiation of the interest rate with an option called blending. This means the lender will extend the term by blending the old rate with a lower rate.
If you have shopped around and got an offer at a lower interest rate, you could use it as a levy so that your lender will try to match it to keep your loan. You need to be able to show evidence of this lower offer to your lender.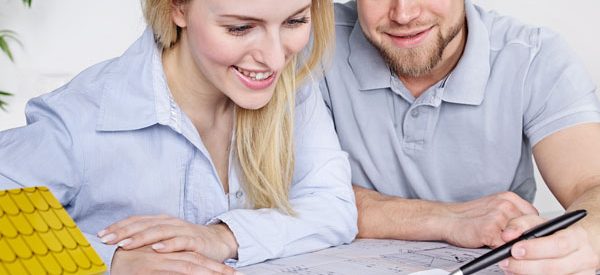 Steps to switch or refinance a mortgage
Whether you are looking to switch to a different lender or refinance a mortgage, the first step is to talk to a mortgage broker.
As a mortgage expert, he is the best professional to talk to regarding your best options. He will find out your exact financial situation and your needs and will shop for the best mortgage product that suits your goals and capacity.
The most important thing to understand is that a mortgage broker is not tied to any specific bank or lender. Thus, he can offer you various mortgage products from several lenders so you can choose the best offer.
What is mortgage refinancing? This is the process when you pay off an existing mortgage by setting-up a new mortgage. There are several reasons why refinancing can be a good option:
1) For better mortgage management: If the current rates are lower than your prevailing rate, compare the cost vs. the savings you can make if you change your mortgage.
2) For investment: You can use the equity in your home to purchase an investment.
3) For home renovations: You can access the equity in your home to pay for a home renovation. When done wisely, a home renovation can increase the value of your property and improve your quality of life.
4) For significant expenses: Many homeowners refinance their mortgage to pay for their children's education or medical expenses.
5) For debt consolidation: If you have acquired debts that have higher interest rates than your mortgage such as credit cards or personal loans, you can refinance your mortgage to pay off these debts. This will lower your monthly payments and reduce interest payments. It will also be convenient because you only need to pay one lender.
If you are interested in refinancing for debt consolidation, it is best to have a mortgage specialist evaluate your finances to get expert advice.
What are the costs of refinancing a mortgage?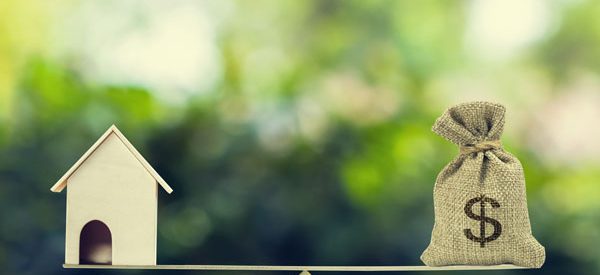 If you break a mortgage contract to refinance, you will likely be charged a prepayment fee by your lender. This is usually equal to 3 months' interest. A mortgage broker can help you calculate your costs and review your situation to see if refinancing is a profitable solution for you.
Whether you want to renew, switch, or refinance a mortgage, it is advisable to work with a mortgage broker. Since you will not be paying him any fees, you can only benefit from his experience and financial expertise.
Find the right mortgage broker to help with your mortgage by filling out the short online form below!
3 Huge Benefits from Mortgage brokers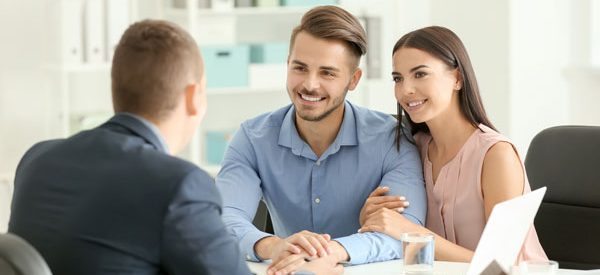 A mortgage broker is a financial expert on mortgages and his job is to protect your interests by looking for the best mortgage package for your specific situation. His advice throughout the mortgage process is invaluable.
Mortgage brokers can help first-time homebuyers, homeowners who have current mortgages, and even those with bad credit. They have the tools that can find the means for you to qualify for a loan and they have a network of lenders to give you many options to choose from.
If you approach a bank or lender directly, you only get information about their mortgage products and this limits your options to 1 or 2. You may be able to find a better mortgage package with another institution but without a broker, you will have to spend more time talking to multiple lenders.
Hence, you gain 3 huge benefits from working with a mortgage broker:
Savings: You save time and money when you work with a mortgage broker. He will be the one to shop around for the best mortgage product, saving you a lot of time and effort. He will also look for the lowest possible rate and the best terms, thus saving you money.
Support: A mortgage broker will be guiding you throughout the process. If problems arise, he will provide advice and support. If you have questions, you can get accurate information to help in your decision-making process.
Convenience: Because your broker will be doing all the work for you, you get less stress from this difficult procedure. Switching or refinancing a mortgage can be complex and have many implications. With an expert by your side, you worry less and get the best possible results.
FAQs about mortgages and mortgage rates
We understand that a mortgage is a very important and sensitive thing because it is about your most valuable asset – your home. We also know that your mortgage directly affects your finances, hence, it is quite sensitive.
Our goal is to help you understand mortgages better so that you can make the best decisions that benefit you.
We have gathered some of the most frequently asked questions about mortgages to guide you in your mortgage strategy.
Why do I need a mortgage broker?
You are not required to use a mortgage broker by law but doing so will benefit you tremendously. Whether you are taking out a new mortgage, renewing, or refinancing, a mortgage broker can help you find the best mortgage deal so you save on time and money.
Can I refinance a mortgage if I have bad credit?
If your finances have become problematic and resulted in bad credit, you can still refinance your mortgage as long as you have built up equity.
The interest rate may be higher than the average rates in the market but they can be renegotiated when your credit has improved over time.
How can I get the best mortgage rate when I renew my mortgage?
If you renew with your current lender, you may not get a lower rate unless you renegotiate. However, this can be fruitless unless you can prove to your lender that you have received better offers from other lenders. One way to get a better mortgage rate at renewal is if you switch to a different lender. This is why it is highly advisable to shop around before you sign a renewal and work with a mortgage broker to find a better mortgage deal.
How can I get a lower mortgage rate with a mortgage broker?
A broker can find a lower mortgage rate for you because he has access to multiple lenders. If you speak to your lender or approach a bank directly, they will not be inclined to negotiate your rate even if you have been a loyal customer. In contrast, brokers give a lot of business to lenders and will be in a better position to negotiate on your behalf.
Are lower mortgage rates always better?
A mortgage product with the lowest rate is not always the best one. It is important for you to read and understand the fine print. For instance, you need to check the penalties for making a prepayment in case you sell your house before the end of your term.

When comparing mortgages, check the option for you to make advance payments if your finances improve so you can save on interest rates. Good mortgage brokers can give you great advice about the terms of a mortgage to protect your best interests.
Who pays the services of a mortgage broker?
The good news is that you don't pay a mortgage broker any fees. If you get a mortgage through a broker, he is compensated through a commission from the lender. He gets paid whoever your lender is so he is not loyal to any particular lender.
How long before my mortgage term ends do I need to renew my mortgage?
Generally, your lender will send you the renewal notice a few weeks before the end of the term. But you don't need to wait until the end to renew. You can simply sign the renewal notice and mail it back.  But again, our advice is for you to shop around first for a better mortgage deal before you renew with your current lender.
Is a home equity line of credit also a mortgage?
A home equity line of credit is not the same as a mortgage. It is a line of credit that allows you to borrow funds as you need them and pay back so you can use the funds again. It is secured by your home and you can borrow as much as 65% of its appraised value.
How do I find a good mortgage broker?
This is easy – just fill out a short online form on this page to connect with top mortgage brokers in your area, free of charge. Our partner brokers will be happy to assist you with obtaining a mortgage pre-approval, refinancing, or to switch to a new lender.
Is it better to choose a fixed rate or a variable rate?
A fixed-rate means your pre-determined interest rate remains the same regardless of market conditions. A variable-rate can change when the lender feels your situation has changed or if the market changes.
If you want stable payments and can't take any risks, a fixed rate may be the ideal option for you. If your finances can withstand any interest fluctuations and you want to benefit from lower interest rates in the future, you can consider a variable rate.  A mortgage broker can help determine which one is better suited in your situation.
Can I negotiate my interest rate with my current lender?
It is always possible to try to negotiate your interest rate with your lender during renewal but of course, your lender may not always agree to lower it without compelling reasons. One strategy is to try to get a better offer from another lender and use the offer to sway your lender. If it doesn't work, you can always switch to a new lender.
Compare mortgage rates to save on interest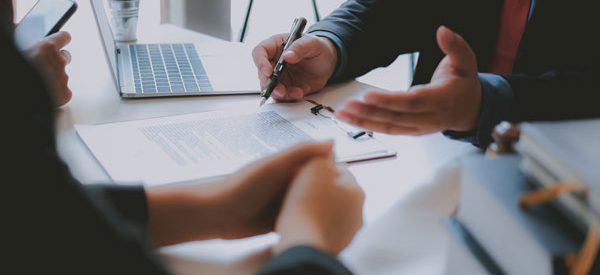 It is possible to save on interest from your mortgage when you shop around to compare mortgage rates and lenders.
Savings can amount to thousands of dollars over the term of your loan which you can use for other important things like health or education.
You can speak to our partner brokers to get valuable advice about your mortgage and how you can save on interest payments with a mortgage switch or refinancing.
Our network consists of hundreds of licensed and experienced mortgage brokers and lenders across Ontario!
Just fill out the short online form below and receive FREE and NO OBLIGATION quotes from top mortgage brokers and lenders in your area!