13 January 2023,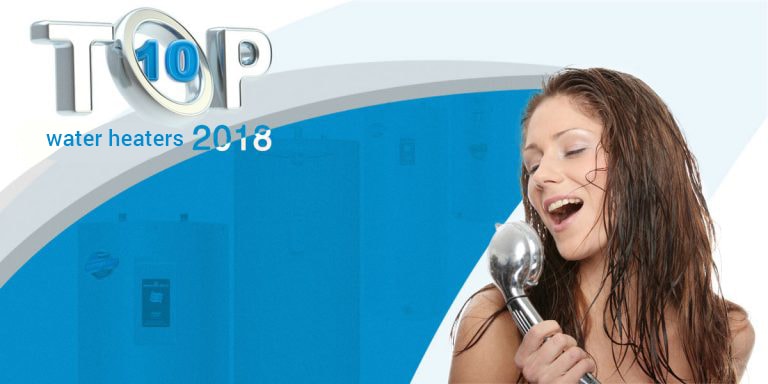 The top water heaters (residential) for Montreal and Quebec
*in no particular order
Click on the water heater models above to read more info about each of those products and make the best choice.
COLD WATER IS A THING OF THE PAST !
Has your water heater given up? It can come as a surprise, happening just when you are enjoying a shower and you suddenly get icy water. What is there to do other than to replace the your water heater as soon as possible?
Are you going to buy the first model you find that is within your budget? Is there a water heater that will last you for many, many years? You must find answers to various questions before you buy your water heater replacement in 2023:
What price are you willing to pay?
How long do you want it to last?
Will you change your type of water heater? (from an electric water heater to a hybrid or natural gas model)
Do you want to do the work yourself or will you hire a professional (a plumber) for the installation?
Give yourself this exercise before continuing … (this will serve as benchmarks later)
When you have answered these 4 major questions, you will likely choose a particular model. Will you be satisfied with this water heater? What performance will it offer? In this article, we will dissect all the aspects that influence (or should influence) your decision-making. Clarifying the advantages and disadvantages of each type of water heater is likely to make shopping easier.
The Office of Energy Efficiency tells us that 20% of Canadian households' energy consumption is used to power water heaters. That is enormous ! Since you are already thinking of a replacement for your water heater at home, can you kill two birds with one stone and save on your energy bills? A few minutes of your time will be enough to recognize the solutions that are within your reach in 2023 in Quebec.
DON'T TRY TO SAVE MONEY BY PUTTING YOURSELF AT RISK !
Compare Home Quotes offers you the opportunity to speak with a professional plumber with a good reputation in your area (Quebec or Montreal). For the purchase, installation, repair or maintenance of a water heater, trust only specialists in the field. Many mistakes can occur in an amateur installation. Do not put your safety at risk; compare 3 quotes for free by filling-out the form below.
These 3 quotes will come from professional and highly-recommended plumbers.
Let's start this informative article with the types and factors that characterize water heaters in the Quebec market.

What features do you look for in a water heater?
For starters, it's important to know how to untangle tankless and tankless water heaters, identify electric, hybrid, natural gas, or propane models before you even tackle the capacity, color, or size of your next purchase.

What does with or without a tank mean for a water heater?
This metal cylinder found in a multitude of basements in Quebec is part of a water heater. Usually, these cylinders serve hot water for 4 to 8 people. We will now describe these cylinders of water heaters with tank in this text.
Here are the main differences between the two types.
WATER HEATER WITH TANK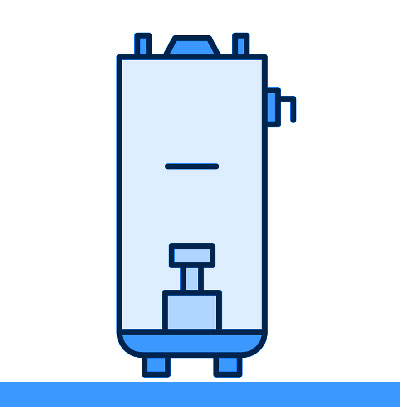 This type of device is found in the majority of homes in Quebec. Water accumulates in this tank while elements maintain a preset temperature. As soon as you use some of this water, the tank fills- up automatically.
In the case of ambient cooling, the device will compensate by heating more. When a water heater with a tank is placed in a cold place, it consumes a lot more energy. These costs are important considerations.
When you choose this type of water heater, you opt for a more expensive energy solution, but the water heater is more economical. This makes it difficult for buyers to decide.
If you're looking for this type of device, try a high-performance model to dramatically reduce your energy costs.
Refer to our list of the best water heaters below to guide you in you your final choice.
INSTANT WATER HEATER (WITHOUT TANK)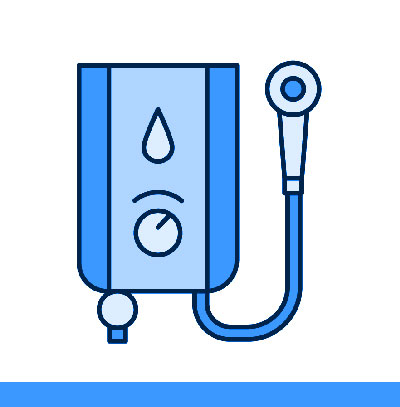 An instant water heater is generally as big as a suitcase and occupies only a very small space. It does not store hot water (therefore more economical) and meets hot water demand in your home.
It is more economical that water heaters with tank and saves around 30% in energy.
In the event of high demand for hot water, you will feel a difference right away. You will find this type of device running on electricity or gas, the latter more advantageous.
Tip from an Expert: If you decide to install a water heater without an electric tank, expect to pay an electrician to proceed with the installation. According to experts, this type of water heater is not reliable enough to be a viable solution.
However, if you are thinking of using one in your second home or cottage, this option is perfect since you do not have to wait for the tank to fill-up.
Remember to drain your tankless water heater annually!
Expert Tip

A water heater without an electric tank will usually require you to have an electrician come in to make sure your electrical panel can power your appliance. The use of a tankless electric water heater is not recommended at the moment because the technology is not sufficiently developed.

Discover the major differences in the types of water heaters
Several types of water heaters are available in the market using various energy sources to make them work.
Will you choose an electric water heater, a natural gas water heater, a hybrid water heater or a propane water heater?
Check below for their major differences to help you choose the right one for you.
ELECTRIC WATER HEATER: Conventional
Electric water heater is the most popular in Canada because of its small size and ease of installation compared to other models. It requires very little maintenance and is generally inexpensive.
It does not need ventilation and remains an ecological solution since no fuel burns in its operation.
If the unit is in a cool place, you will experience heat loss. You will largely preserve heat by choosing a quality inner coating for the tank.
NATURAL GAS WATER HEATER: Works even without electricity
Daily use of a natural gas water heater will compensate for the price difference compared to other electrical appliances. Indeed, it is more expensive to buy, but its daily use makes it more economical due to reduced operating costs.
Its fully autonomous electric system distinguishes it from other models and is its main advantage. It does not stop working even in case of power failure! It has no filters to clean and is very easy to clean.
When a toxic gas is detected, automatic safety protection is activated. Make sure you have the right ducts to vent the gas to facilitate installation of the water heater.
Natural gas water heater will simplify your life greatly!
Expert TipA natural gas water heater is a durable and powerful device. You will save on your electricity bill with this type of water heater.
HYBRID WATER HEATER: For long-term savings
If you're looking for long-term savings, the hybrid water heater will do that for you! More expensive than other models in the market, it uses very little energy, almost half as much as the typical electric models sold in the market.
The cost of a hybrid water heater is certainly substantial (often $1000 or more), but it is easily recovered in about two and a half years from your energy savings.
PROPANE WATER HEATER: Less Common but still an option
A propane water heater is not among the popular models. If you can not connect to the public gas network and are looking for energy efficiency from a natural gas water heater, this option is still possible.
After seeing all these advantages, determining the right choice among all these water heaters according to your needs is an easier decision. However, another distinction is needed. Remember that you will also have to decide between instantaneous water heaters or tanks.
Ecologically-friendly, instant water heaters are more expensive to buy.
Water heater capacity: Is it always better to get the biggest?
Opt for a tank that has a large water capacity (enough for your needs). The following comparative table shows the capacity of the appliances according to the type of water heater.
Note, however, that a model selected for its greater ability to supply hot water will automatically have a bigger impact on your utility bills!
WATER CAPACITY BASED ON TYPE OF WATER HEATER

# of People who live in the home

WATER HEATER WITH NATURAL GAS
ELECTRIC WATER HEATER

1 Adult

90 liters

50 liters

2 People, including an adult and a child

90 liters
75 liters

2 Adults

90 liters
135 liters

3 people, including 2 adults and a child

135 liters
180 liters

4 people, including 2 adults and 2 children

180 liters
225 liters

In excess…

225 liters or more
290 liters or more
The above table shows that a natural gas water heater requires fewer liters (except for a minimum number of people) than an electric water heater for the same number of people.
You can purchase a smaller capacity water heater that can supply hot water to more users.
How do you know if your water heater is energy efficient?
Many possibilities are available to you in terms of water heaters (solar, heat pump …) which complicates the selection process. EF (energy factor) is at the heart of all your research since it determines the savings that can be gained using the device.
A high rating (on the water heater) means significant energy savings. It defines the quality of buckling, insulation, housing, burner, etc. The EnergyGuide label identifies (on the product) the annual cost to operate it.
Let's look at the most energy-efficient water heaters below.
The Thermodynamic or Geothermal Water Heater
This water heater transmits heat and air to the air and water. Despite its higher cost of installation, this device can save you a lot of money.
The Solar Water Heater
This type of heater can give you most savings in energy. Solar collectors installed on a lean surface in square meters take care of transferring to the water the energy of the sun collected.
Savings can sometimes be as much as 80% of your consumption (in water).
Unfortunately, this water heater is not recommended for Canadian winters so we will only deal with it briefly.
ON-DEMAND WATER HEATER (WITHOUT TANK)
Their durability is guaranteed. Some models last for as long as 20 years due to their recyclable and replaceable components, unlike tank water heaters.
You will even find hybrid models (the cream of the crop) that will also heat your home!
HYBRID WATER HEATER
Because of 50% reduction in costs compared to an electric model , hybrid water heaters rank at the top of the list in terms of efficiency.
The hybrid water heater produces more hot water per hour than its rivals and some devices offer flexible modes to suck in more water and save even more!
Some models have FE ratings of up to 2.5!
Understand the criteria when looking for a water heater
THE MAUFACTURER'S GUARANTEE
The warranty on leaks usually runs around 6 years for a standard model. If you observe a warranty beyond 8 or even 12 years, you know that you have quality in your hands.
The guarantee is transferred from one owner to another if you sell your home. Be sure to read the instruction manual before proceeding.
RATE OF RECOVERY OF WATER
This is the number of gallons (per hour) that are warmed up. You will see an inscription on the device.
THE SIZE OF THE WATER HEATER
Opt for the water heater of your choice if you have a large space to store it. However, if you have limited space, choose a tank water heater.
THE FLOW OF WATER REQUIRED
Refer to the table above for a water heater with tank. For a tankless water heater, plan (for a single person) about 3 gallons per minute (for a single unit that uses water at a time).
Add 3 gallons per minute for each additional appliance that requires water.
For 4 appliances that would work at the same time (sink, shower, washer and dishwasher for example), it would be advisable to choose a water heater with a water flow of at least 12 gallons per minute.
TYPE OF ENERGY USED
Should you choose natural gas or electricity? A hybrid model, maybe? We will explain the differences between each type of energy to guide you in making the best choice.
If your budget allows, a hybrid (high yield) model might do the trick.
THE ENERGY EFFICIENCY REPORT
Many users do not realize the importance of this factor yet, but you now know that it is a critical factor. Your monthly savings on your electricity bill will delight you and will quickly pay for the considerable financial investment you have made for your water heater.
All you need to do is shop around to compare prices and choose the right model.
Comparison of popular water heater prices in 2023: Giant, Rheem, Bradford White, GSW and John Wood brands
We asked the experts what they thought about water heaters available in the market. Below are the results of our survey.
STANDARD PRICES FOR ELECTRIC HEATERS IN 2023
Brand

40-gallon capacity
60-gallon capacity
Expert tips
Common Warranty Offered

Giant

$549.00

Model # 152STE-3F7M

$689.00

Model # 152STE-3F7M

Very good for its price. Not as durable as Rheem or John Wood. One of the plumbers has a Giant installed at his home.
8 years on the tank and 5 years on the heating elements and on the thermostat.

Rheem

$749.00

Model # 629872

$999.00

Model # 629889

(63 gallons)

Professional models are the best water heaters on the market. Plumbers almost never needed to fix them.
9 years

Bradford White

(installation included)

$800.00 to $1300

Model #M-2-50T8DS

$1100.00 to $1400,00

Model #M-2-65R8DS

Bradford White manufactures water heaters of good quality, but Rheem and John Wood seem more durable.
6 years on tank leaks (possibility to extend to 10 years).

GSW

$779.00

Model # G650SDE-30

$999.00

Model # G680TDE-45

These water heaters are a good choice in the average range.
9 years

John Wood

(installation included)

$900.00 to 1300$

Model # E50TEM-38240

$1000.00 to 1500$

Model #E80TEM-45240

Very good (reliable) water heaters, but you will pay a slightly higher price initially.
8 years on the tank and 6 years on the heating elements and on the thermostat.
Based on the above table, John Wood and Rheem models have high quality ratings but other manufacturers provide very good appliances at modest prices.
Primary Differences between Giant, Rheem, Bradford White, GSW, and John Wood Water heaters
Giant Water Heaters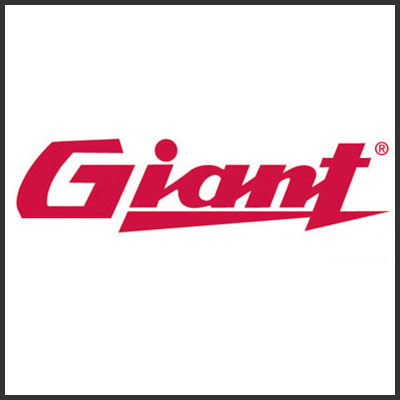 Giant, a manufacturer of water heaters of all sizes, uses the latest technologies to improve its products and the efficiency of these products.
Their GREENFOAM technology offers very high quality
protection to keep heat through an insulating foam.
The Defender Safety System ensures that fire never leaves the combustion chamber to avoid accidents.
Finally, the company also uses ECOPEAK, a technology that uses, not 2, but 3 elements that heat the tank water more efficiently.
Giant accounts for approximately 90% of service calls for repairs. However, since this company offers products at good prices, they are easily found in the market. The specialist himself has a Giant brand water heater at home.
Rheem Water Heaters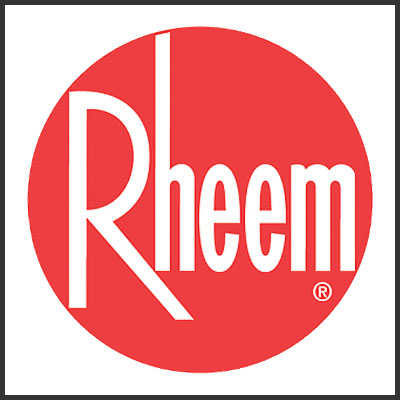 Rheem water heaters have the following characteristics:
Expert Note:Rheem manufactures the most durable and efficient water heaters in the market. These devices have unsurpassed features. However, these products are not always advisable for everyone. You can spend more than triple the average price for a standard model.
The specialist said that Rheem water heaters rarely break.
Bradford White Water Heaters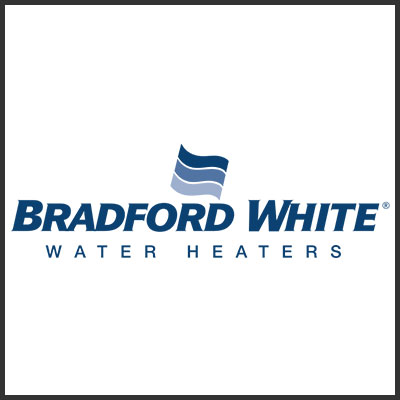 Bradford White aims to constantly grow and invest in new technological developments.
They have put in place Vitraglas technology which protects the tank from corrosion with a special enamel.
They also invented Hydrojet, a technology that destroys
sediments and maintains the water temperature.
GSW Water Heaters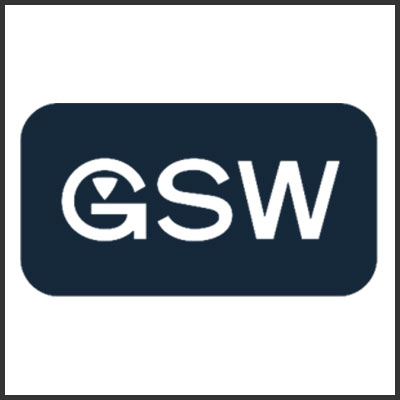 GSW greatly reduces heat loss by:
Turbulator ™, a unique (patented) immersion tube
Outstanding insulation
Tank Saver ™, their proprietary and patented technology that prevents corrosion and seals weld seams (connections) with washer-shaped protectors.
Styropor®, an expandable polystyrene insulation on the base of the tank.
Sediments (their formation and accumulation) in a tank are the primary cause of damage in a water heater. Thanks to the immersion tube, the limescale particles remain in circulation in the water of the tank instead of settling down and causing problems. Strong turbulence in the bottom of the tank resists them while the exit of water then expels them.
This process significantly increases the energy efficiency of GSW electric water heaters.
John Wood Water Heaters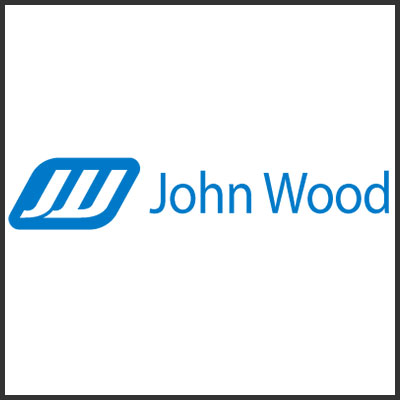 John Wood water heaters do not just meet NRCan's energy efficiency standards, they exceed them. These (norms) change from province to province, but John Wood has always been able to adapt to them and propose models that adapt to the requirements of each region.
John Wood uses this powerful Styropour® insulation at the base of their water heaters for increased energy efficiency. Their (residential) electric water heaters use Tank Saver technology. This new technological feature extends the life of the electric water heater tank by protecting the joints from corrosion. An enamelled protective layer also covers the (inner) wall of the tank to prevent the spread of rust.
Note from the Expert:John Wood manufactures durable products that do not break often.
How to prepare the installation of a water heater
It is strongly recommended that you use the services of an expert for the installation of your water heater. A single oversight could be disastrous. A certified plumber will provide a warranty in case of breakage for his work. In addition, if you calculate all the materials to buy for installation, you will quickly realize that the bill is very similar to a professional doing the job.

Do not leave anything to chance! Even one of your multi-talented acquaintances can make a mistake and cause expensive water damage. Hire a professional to install your water heater to avoid problems.
The Cost of DIY (Do It Yourself) Installation
To give you an idea of the cost associated with a DIY installation, here are some examples of the costs and the time required for this process.

Expenses associated with the Installation of a Water Heater by an Individual
Procedure
Expense (Average Cost)
Length of Time

The purchase of a water heater in a specialized store

$700

*

20 minutes at the store.

The purchase of materials to proceed with the installation

$150

45 minutes at the hardware store + the time needed to return home with these materials.

Delivery of the water heater

$50.00

Most specialty stores can have your water heater delivered within 24 hours.

Actual Installation

$180.00

4 hours.

Grand Total

$1080.00

About a day of waiting + an investment of 5 hours of work on your part.
*This represents the average price for a water heater (40 to 60 gallons).
The prices displayed here are only estimates. Many homeowners with apartment buildings do business with a plumber for the installation of water heaters. The plumber offers an efficient service at a good price, and the entire installation process usually takes less than an hour.
If you want an outstanding and professional service to acquire a quality water heater, use Compare Home Quotes network to find the best device at the right price. Fill-out our form (which does not commit you to anything) below to compare prices.
Let our partner plumbing experts advise you properly on the purchase of your next water heater. They will provide you with tailored proposals (based on your needs) in order to help you save money.
This service is very fast and free.
Where should you install your water heater?
Save yourself anxiety by following the following basic tips:
Install the water heater close to the bathroom to maximize performance.
Your floor should be as level as possible for greater stability.
Your electrical box must be nearby.
Be sure to place it near your floor drain to simplify the process.
Refrain from positioning your tank water heater in a cool place. It will cause the loss of too much heat as well. Rather, opt for a warmer room.
What procedures do you need to follow to install an electric water heater?
There is no law that requires you to hire a certified plumber. However, we strongly recommend that you do to avoid risks. If you have the necessary knowledge and skills, below are steps for replacing a water heater yourself:
Turn off the power to avoid problems.
Stop the water (close the inlet valve).
Purge the (hot) water from the tank.
Remove the hoses (some will need to be unscrewed with a wrench).
Extend the tank.
Shut off the cold water inlet (do not cut the hose too much).
Grab a "T" fitting to the pipe and attach it to the water heater tank (the new one).
An opening will be created. Attach another hose so that the valve can stop the water if there is a breakage situation.
To avoid spills, always plan for emergencies.
Check if the seals are waterproof.
Inspect the valves and the (hot) water tap.
Complete the electrical junctions.
Tips regarding maintenance and prevention: Extend the life of a water heater
Some checks can easily be put in place to increase the life of your water heater.
If the internal thermostat stops working, replace it easily at the corner hardware.
Drain the tank on an annual basis to remove sediment that accumulates over time.
Remove the inner walls of your device.
Test the safety valve occasionally. If it no longer blocks the water, replace it.
Replace the sacrificial anode if it no longer prevents tank corrosion.
Remember to check the proper functioning of the two elements that heat your water. Their replacement is cheap.
Note from the Expert:To prolong the life (and do not forget to mention it to your insurance company) of your water heater, check the titanium anode of Corro-Protec, which adapts to all types of appliances . This protection system stops corrosion that may occur in your hot water tank. A 20-year warranty will add a few years to your water heater!
If your insurance company is Desjardins or Le Capital, you will get a pleasant surprise!
A unique service that will save you a lot: Group installation service
Compare Home Quotes provides a discount if you opt for the group set-up service. Our experts will go to your area only once so that everyone can save time and money.
The top 10 water heaters (residential) for Montreal and Quebec
Here is the list of the 10 best water heaters in the market in Quebec.
Ecopeak 60 gallon water heater / SUPER CASCADE

Reliable, eco-friendly, and affordable, the Ecopeak Super Cascade brings together the 3 most important elements sought in a water heater

 

Model  172EPS-3F8M

Power Supply

240 Volts

Size

152 centimeters high (59 7/8 inches)

Weight of the device

84 kg (185 pounds)

Diameter of the water heater

60 centimeters (23 ½ inches)

Warranty

10 years against leaks

5 years on parts

Elements (power)
DISCOVER THE ECOPEAK SUPER CASCADE WATER HEATER

:

This eco-friendly water heater has three heating elements.

Ecopeak preserves its heat thanks to its GREENFOAM ecological insulation.

Its drain valve is made of brass.

Since it is fed from below, it provides more hot water (10% more) than the regular model.

This device remains more reliable than the regular model for a price slightly higher price.

The tank contains a double thickness of glass, which prolongs its life.

An inch brass «T

» , a relief valve and an evacuation elbow are also included.

Average Price at Store
$849 to $950
Bradford White 60 Gallon Water Heater

The Bradford White M265R8DS, an affordable electric appliance featuring Vitraglas and Hydrojet technologies. A player of first quality.

 

Model # M265R8DS

Tank (capacity)

279 liters, 60 Imp. gal.

Power Supply

4500 watts, 240V

Coating

Vitraglas

Inlets of water

Hydrojet tubes

Insulation details

Ecological insulation (2 inches)

Warranty

Tank: 8 years

Parts: 8 years

DISCOVER THE BRADFORD WHITE M265R8DS WATER HEATER:

Its Vitraglas exclusive vitroceramic coating provides protection against corrosion.
Features a high quality magnesium anode.
Uses proprietary Hydrojet technology for these (inlet) water tubes.
Has an automatic temperature control.
Holds a (drainage) valve made of brass.
The tank demonstrates a double vitrified interior.
Its heating elements are low density and screwed.

Average Price at Store
From $1000.00 to 1400$ (installation included)
GSW 60 gallon water heater

GSW water heaters offer the most in-demand features in the market. The G680TDE-45 250 Electric Water Heater is a device that can easily be installed anywhere! !

Model # G680TDE-45 250

Maximum water pressure
150 psi
Size
60.5 inches tall by 24 inches in diameter
Power supply of components
4500 watts each
Device capacity
284 liters (62.5 gal., 75 USG)
Heat loss (during rest)
78 watts
Fittings (water)
¾ inches NPT
Power Needs
240 VCA
DISCOVER THE ELECTRIC WATER HEATER GWS G680TDE-45 250 60 GALLONS:

Easy to install and maintain.
Its opening is at the top
2 heating elements characterize it
Pre-installed: safety valve to gauge pressure and temperature.
Temperature control included in addition to a thermostat (adjustable).
Long life expectancy due to an enamel tank with a magnesium anode.
Tank-saver washers prevent corrosion at the fittings.

Average price at Store

From $999 to $1050
John Wood 60-Gallon Water Heater

An electric water heater characterized by its energy savings, John Wood's JW880TDE-45, is a quality appliance that ranks among the best.

Model # JW880TDE-45

Diameter

24 inches (600 mm)

Power Supply of Elements

240 volts, 4500 watts

Loss (during rest)

78 watts

Weight of the device

170 pounds, 77 pounds

Volume (first hour)

81/307 GPH (1PH)

Device capacity

60 G.Imp., 80 USG, 287 liters

Warranty

Parts: 6 years

Tank: 8 years

Insulating foam

CFC free

DISCOVER THE JOHN WOOD JW880TDE-45 WATER HEATER:

Tanksaver technology (on the washers) keeps the connections inside the tank free from corrosion. In addition, the walls of the tank (inside) are covered with an enamelled anti-rust coating.

Brass drain valve (drain).

Easy maintenance and installation.

Presence of anodes that can be replaced to save corrosion.

Elements (thermostatic control) very reliable and made to last a long time.

Base designed with Styropour insulation to maintain energy efficiency.

Exceeds RnCan standards of energy efficiency.

Average Price at Store

From $1000 to 1500$ (installation included)
Rheem 63 Gallon Water Heater

The Rheem water heater from the Performance Plus range, an eco-friendly appliance with innumerable qualities !

 

Model # 629889

Interface
Wi-Fi
Self-diagnosis system
Sentinel System (LED)
Tank
63 gallons
Power supply
240 VCA
Elements
2 of 4500 watts each
Thermostat
Automatic
Parts Warranty
1 year
Warranty for the tank
9 years
Labor Waranty
1 year Limited
DISCOVER THE RHEEM PERFORMANCE PLUS 629 889 WATER HEATER:

A 63-gallon tank capacity to serve an entire family (about 5 members).

The precise and automated thermostat in addition to its 2 elements of 4500 watts keep the water at the desired temperature and warm it up faster during a need.    

Its elements are made of stainless steel.

Achieves and exceeds RnCan's energy efficiency standards.

Equipped with a Wi-Fi interface to control the remote settings of a smartphone.

The Sentinel system detects the good or bad status (using a LED display) of your device's operation.

Average Price at Store

About $ 999
Bradford White 40-Gallon Water Heater

Recognized for its state-of-the-art technology, Bradford White stands out in the Canadian market with high performance water heaters.

 

Model # M-2-50T8DS

Dimensions

46 inches and a half high and a diameter of 22 inches

Power

2 elements of 3000 watts each

Technologies

Hydrojet and Vitraglas

Voltage
240 volts
Warranty

Perforation: 8 years

Thermostat: 6 years

Parts : 6 years

Installation: 1 year

Opening

At the top

DISCOVER THE BRADFORD WHITE M-2-50T8DS ELECTRIC WATER HEATER

Perfect design for small spaces.

Two elements heat (3000 W) enough to provide a family of 2 or 3 members.

Hydrojet (Bradford White's state-of-the-art technology) allows for better warming of the water by reducing the aggregation of sediment in the tank. This makes the water heater more efficient and extends its life.

Features an anode composed of magnesium.

Has automatic thermostats.

The insulation has insulation foam (2 inches).

Vitraglas protects the tank from rust with patented enamel.

Average Price at Store

Between $ 800.00 and $ 1300.00 (installation included)
John Wood 40 Gallon Propane Water Heater

John Wood water heaters drive energy efficiency, power and reliability to another level.

Model # 100279318

Energy Source

Propane with forced ventilation

Energy Star

Yes

Energy efficient

0.70

Entry

40,000 BTUs per hour

Technology used

TankSaver

Capacity

151 L

Recovery rate

55

o

C or 100

o

F

DISCOVER THE JOHN WOOD PROPANE WATER HEATER 100279318:

Can be installed up to a maximum altitude of 10,100 feet or 3080 meters.

Housing (air intake) solid to prevent the penetration of flammable vapors into the combustion chamber.

The unit switches off to prevent fires as soon as a flammable vapor is detected.

Tank protection guaranteed for a long time thanks to Tanksaver technology.

Useful sideways connections by ¾ inches.

Troubleshooting facilitated by a self-diagnostic system (that of the electronic control dedicated to gas).

The drain cock and the safety valve (T & P) are conveniently placed.

Evacuation ducts ranging from 2 to 3 inches, polypropylene or CPVC or ULC s63.

Average Price at Store

Between $1300 and $1450
GSW 40-Gallon Water Heaters

The electric water heater GSW proves itself and demonstrates the characteristics desired by everyone on the market.

 

Model # G650SDE-30-250

Heat loss (during rest)
57 watts
Power
240 VCA
Diameter of the water heater
22 inches
Power (elements)
3000 watts each (lower and upper)
Maximum water pressure
150 psi
Height of the device
49 inches
Fittings (water)
¾ inches NPT
DISCOVER THE POWER SMART GSW G650SDE-30-250 ELECTRIC WATER HEATER

Easy to maintain and install.
The opening is at the top.
2 elements (upper and lower) are busy heating the water.
Features insulating foam and a controller for temperature.
A pre-installed safety valve supervises pressure and temperature.
Includes an adjustable thermostat.
Long life of the enamelled tank ensured because of a magnesium anode.

Average price at the store

Between $779 to $849
Rheem 40-Gallon Water Heaters

The cream of the crop, the Rheem Performance Platinum natural gas water heater, a jewel in energy efficiency that stands out.

Model # 630144

Warranties
Parts: limited 12 years
Tank: limited 12 years


Service at your home (exclusive to Rheem): 1 year

Energy source

Natural gas

Height

55.5 inches

Weight of the device

110 pounds

Interface

Wink or Wi-Fi

Power (in BTU / h)

40,000, fast recovery

Energy Star

0.67

DISCOVER THE RHEEM PERFORMANCE PLATINUM NATURAL GAS WATER HEATER 630144 40 GALLONS:

Its 40 gallon tank produces hot water for a household of 2 to 4 family members.
The unit is very energy efficient thanks to its Energy Star certification at 0.67.
A power of 40,000 BTU / h ensures extremely fast recovery.
Equipped with a Honeywell (gas) control without a pilot light that comes on electronically.
Features a self-diagnostic system to monitor its functions.
Provides a continuous hot water flow with increased efficiency.
Convenient and compact format.
Brass makes up its drain cock.
Wink and Wi-Fi interface. You can control your device using a mobile device. Note that you must purchase the Wi-Fi module separately.

Average price at Store

Between $1225 to $1325
Be prepared when you change your water heater: save on time and the cost of the appliance.
Despite all these tips, if you still have some doubts about how to choose your next water heater, do not worry.
The partners of Compare Home Quotes, experts in the field of plumbing, will give you their best advice and solutions via our short online form below.
This free and no obligation service will provide you with up to 3 quality quotes to find the water heater you need. Enter your selection criteria in the relevant fields and you will receive prompt answers from our carefully selected water heater specialists.
PREPARE TO GET GREAT SAVINGS!
We would like to acknowledge the assistance of specialists from these reliable companies who specialize in the installation of water heaters.

 

Water Heater Expert

 

Plumbing Expert