21 May 2019,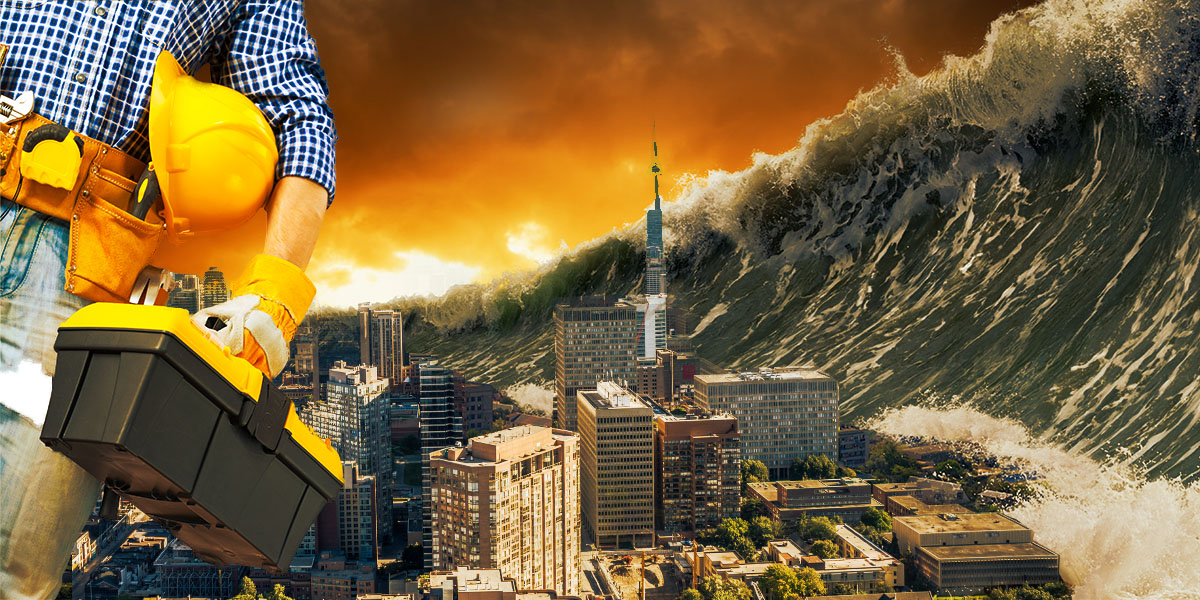 When a disaster hits, a home can be destroyed and lives negatively impacted. The loss of a home is very stressful but it is not the end of the world.
Fires, leaking roofs, severe weather conditions, backed-up sewers, or broken pipes can cause thousands of dollars in property damage.  There are disaster renovation services you can count on in Toronto to help you renovate or rebuild your home so you can recover from the damage and get back to your normal life.
What does a disaster renovation company do?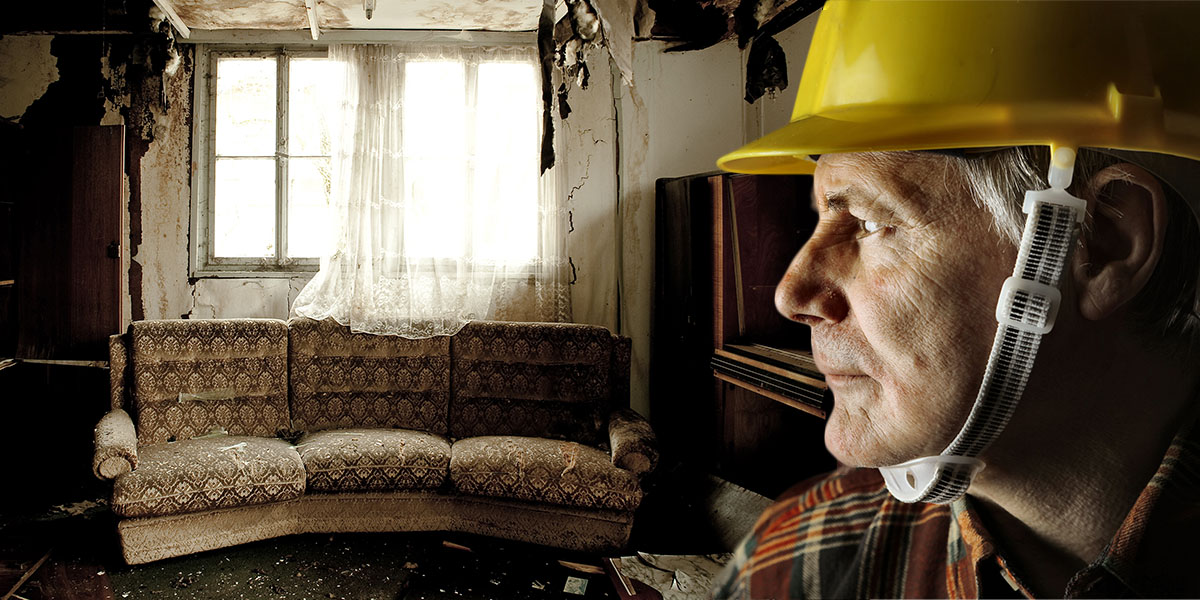 Disaster renovation specialists can help you to restore or renovate your house when a disaster has caused extensive damage. Commercial, residential, multi-unit dwellings, or retail establishments can call on disaster renovation companies to assist with the cleanup, damage assessment, restoration, and renovation.
A disaster can strike at any time. Quick action is critical to save a home from total destruction or secondary damage. In difficult times such as after a disaster, have the presence of mind to call a disaster renovation company immediately to secure and stabilize your property.
Fire and smoke damage
Your insurer may inform you to obtain quotes for renovation work after a fire has damaged your property. You will need contractors to deodorize and decontaminate the property before any renovation work can be done.
Fire restoration professionals will decontaminate your property and transport any items for restoration.
After decontamination, the contractor will be able to see the damage and provide a more accurate estimate of the renovation work required to bring the glory back to your home.
Aside from decontamination, disaster renovation specialists will also assist with:
Odor removal
Cleaning and decontamination of carpets, rugs, fabrics, furnishings
Sprinkler water damage
Water damage from firefighters
Smoke damage restoration
Fire is extremely traumatic for any property owner. You will need a reliable disaster renovation company to provide excellent service with fire damage restoration, smoke and soot clean-up, structural repair, and renovation.
Flood and water damage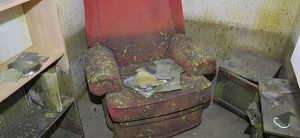 In 2018, the western and central parts of Toronto experienced heavy rainfall that caused flooding and over $80 million in damages.
Once you detect flood or water damage to your property, you need to contact a flood restoration services company. Mold starts within 48 hours and secondary damages can happen if no action is immediately taken.
Flood or water damage services include:
Water damage
Cleanup
Flooded basement
Sewage backup clean up
Water extraction
Water remediation
Emergency water damage services
Companies that specialize in flood restoration work closely with insurers and can handle the paperwork so you have less to worry about.
Storm damage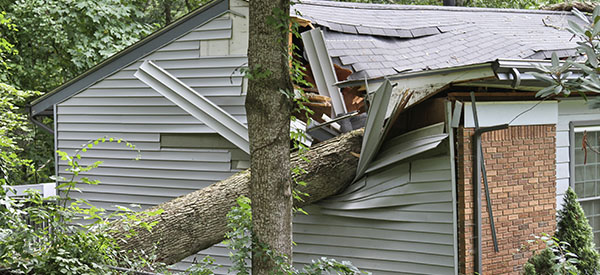 Extreme weather conditions are not new in Ontario and Toronto has seen its fair share of storms.
Storm damage can be from flying debris, surface flooding, fallen trees, flying debris, etc. A storm can leave a path of destruction in just one hour.
Call a disaster renovation company as soon as possible so that damage to your home can be assessed. Most of these companies are on call 24 hours and can provide emergency services.
These disaster renovation professionals also work with your insurer to coordinate your claim and will work hard to restore your property to its original condition at the soonest possible time.
When your property sustains storm damage, you can request:
Emergency response
Storm damage services
Cleanup and repairs
Trained professionals will move fast to secure your home, conduct an assessment of the damage, minimize secondary damage, dry and clean affected areas, and transfer contents for restoration.
Sewer backup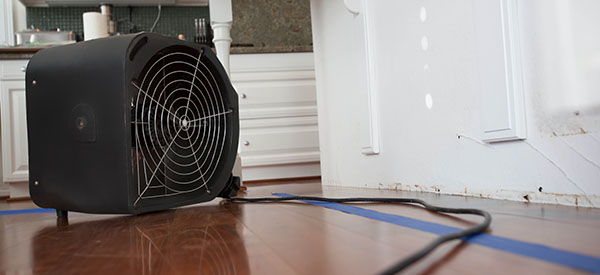 Sewer damage can affect residential and commercial properties.
If a sewer line is blocked for any reason, it results in a back-up of sewage contamination through shower drains, floor drains, or toilet. Obviously, this is a catastrophe with health hazards.  This can happen in older homes where sewage lines have not been replaced for a long time.
What causes sewer back up?
Clogged main sewer lines do not allow sewage to pass through which reverts back to your house. If your sink, toilet, bathtubs, etc. are not working properly, sewage back up can occur.
Small drain pipes can also be clogged which will also prevent sewage to properly pass through.
Professional companies dealing with sewer back up in Toronto will work fast to correct the situation in the shortest possible time.
Wind Damage
Wind damage restoration professionals help fix damaged areas caused by wind damage. They will also do a thorough inspection to check for damage that is not easily visible such as roof damage.
For instance, if a tree has fallen on the roof, remedial steps must be taken immediately to satisfy your home insurance company that the proper steps have been taken to mitigate secondary damage.
By hiring professionals, you can have peace of mind that your home is protected from additional damage. You also save yourself the trouble of patching things and avoid risks to your own safety.
Mold Remediation
Even a small water leak or excess humidity can cause mold to form in your home in Toronto. Mold spreads quickly, in as little as 48 hours.
Mold produces irritants and allergens that are hazardous to your health.
Mold can occur everywhere and they can enter your home through the air, HVAC, or windows. They thrive on moisture and can recur.  They produce a certain odor which would alert you to the possible presence of mold.
Mold remediation experts can assess the property for the presence of mold and deal with the infestation.
In a disaster where water damage occurs in the home, call on disaster renovation specialists for mold remediation services immediately.
Structural repairs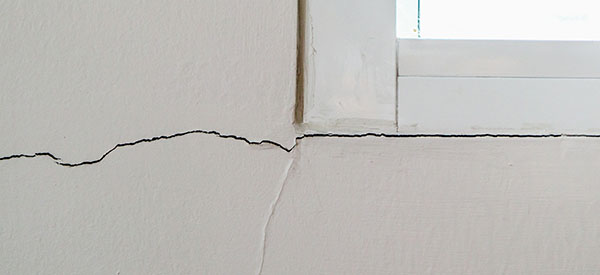 It is critical that your home's structure is safe. If you have noticed cracks in the foundation walls or basement floors, you need to make things right again by calling for expert advice.
After a disaster, a home can suffer structural damage. Disaster renovation companies offer complete foundation inspections and assessment to help homeowners to fix issues that pose risks to their safety and well-being.
If a house suffers extensive damage that needs reconstruction, disaster renovation companies also have fully trained staff in construction planning, consulting, and supervision. A general contractor, as well as different tradesmen needed for all aspects of the renovation work, are available to complete your requirements.
Returning the physical structure of a home or commercial building to its original state is important. You can call on experienced disaster renovation companies in Toronto to help you return your property to the way it was.
Home renovation
It is very likely that your home will need a renovation after it is damaged by a disaster.
If you need to replace flooring, doors, and windows, or repainting, disaster renovation companies offer complete renovation services to restore your home to its former glory.
A home renovation project, especially if it is due to damage from a disaster, can be complex and overwhelming. Professionals can assist you with the design, layout, materials, and cleanup to ensure that you don't have a huge burden on your shoulders.
Other services
Every home will have unique needs after a disaster. Many disaster renovation companies employ skilled tradesmen to assist with post-disaster projects, including:
Painting
Electrical
Plumbing
Masonry
Roofing
Flooring
Carpentry
Drywall/plastering
Windows and doors
HVAC
Professionals will oversee the process of your renovation from beginning to end to ensure the timely completion and high quality of the work rendered.
If a disaster has caused damage to your home, obtain free and no obligation quotes from professional disaster renovation companies to begin restoration.
Fill out a short online form on this page to connect with reputable professionals in your area.
Reasons to call for disaster renovation services immediately after a flood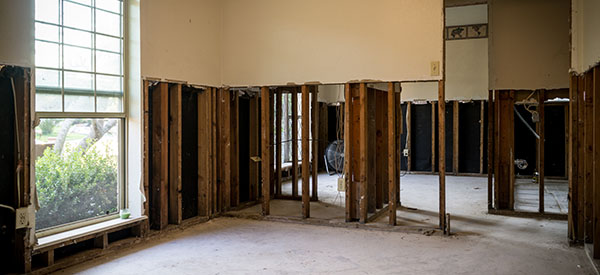 After a flood, regardless if it was caused by a sewer backup or toilet overflow, immediate action is critical to reduce the potential damage. Any unwanted water in the house can result in mold problems.
It is important to call for a certified disaster renovation service that specializes in water damage to dry the affected areas. These companies have the proper equipment and tools to prevent mold.
Mold can develop as early as 48 hours after a flood. If this happens, your expenses will increase significantly because of mold remediation. In addition, mold is a serious health hazard that must be avoided at all costs.
Don't wait to call professional disaster renovation specialists to save your home from a disaster!
How to deal with water damage in Toronto
Water damage has become the leading cause of damage to personal property in Canada. Water can result in significant damage to a home.
Water damage because of a sewer back up or flooding has become common in Toronto because of the aging water infrastructures. Foundation damage and cracking also contribute to the potential of a home for water damage.
Water damage can cost you thousands of dollars, particularly if not contained immediately.
The first step to take in the event of water damage to a home is to call professional disaster renovation specialists. Time is critical because mold can grow immediately after a flood.
Important safety tips
Avoid using electrical devices such as floor vacuum to prevent electric shock.
Protect valuables by placing them in waterproof containers
Minimize contact with flood water.
Don't use appliances until an electrician has inspected electrical components.
Companies in Toronto that specialize in water damage can assist you with water cleanup and restoration. They will extract, dry, dehumidify, and remove mold until your home is pristine once again.

Professional water extraction
The sewer infrastructure in Toronto oftentimes fails to cope with heavy storms or with snow melt. Frequent severe weather conditions cause the capacity of the infrastructure to be overwhelmed, resulting in basement flooding and/or damage to the foundation. Flooding problems in the city have recently become a huge issue due to the aging sewer infrastructure.
Sewer backup also increases the risk of basement flooding. Increased pressure from rainwater that builds up in the system can push back sewage to connections like sinks, floor drains, and toilets. Foundation cracks can also allow water to enter through cable holes, walls, and even doors and windows.
Burst pipes also cause water damage in Toronto. During cold winters, water in the pipes freezes and causes the pipes to burst.
Professional water extraction can help with water damage immediately to prevent further damage and allow you to start remedial measures to save your home.
Does home insurance cover disaster renovation services?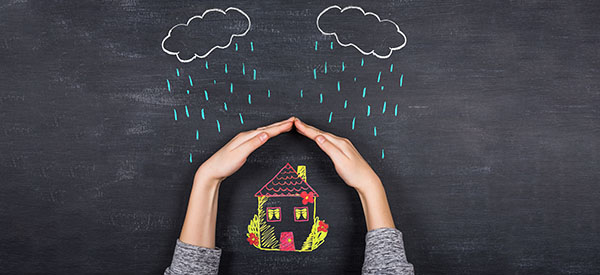 In general, home insurance is pretty easy to understand. You can choose from different types of home insurance and select the risks you want to be covered. The only muddy issue when it comes to home insurance is water damage.
A lot of people don't know if they are covered or not. They get surprised when they file a claim for a flooded basement and are denied.
What exactly does your home insurance cover and how does it protect your home from disasters?
Insurance companies view flooding as 4 different types. Each type is viewed differently.
| | | |
| --- | --- | --- |
| Type of flooding | Common reasons for flooding | Home insurance coverage |
| Overland flooding | Enters the home from outside; caused by heavy rains, snowmelt, river overflow, and other natural causes | Sold as a separate policy by most home insurance companies. |
| Sewer backup | Starts inside the home; caused by clogged sewage lines and sewage water enters through the toilet, floor drains, sink, etc. | Treated by most home insurance companies as a separate risk and can be added as an endorsement to a policy for an additional cost. |
| Leaking roof | Starts from the roof and affects the top floor, attic. Can result from a lack of roof maintenance, natural wear and tear, or from a fallen tree. | Most insurers believe that a leaking roof is due to a failure on the part of the homeowner to properly maintain it. A claim may be paid if the damage is due to an accident such as a fallen tree.  If it is due to lack of maintenance, the homeowner is liable to pay for the costs. |
| Plumbing problems | Starts inside the home; caused by plumbing issues, faulty taps, etc. | Generally covered by standard home insurance policies. |
Most disaster renovation companies work with insurance companies and assist with claims. Of course, reimbursement of expenses will depend if your policy covers the disaster, such as in cases of flooding or water damage.
It is advisable to review and understand what your home insurance covers and to obtain the necessary endorsement for overland flooding or sewage backup if you believe you are at risk.
Home insurance coverage for fire, smoke, and wind damage
Damage due to fire, smoke, and wind are generally covered by standard home insurance.
In extreme situations when your home needs rebuilding, your home insurance policy will cover the cost to the extent stipulated in your policy.
Aside from your home insurance, it is possible to get government assistance under disaster recovery programs. The Disaster Recovery Assistance for Ontarians can be available in the event of a widespread disaster that affects your area. It may be open for small business owners, homeowners, and tenants.
How to choose a disaster renovation company to help you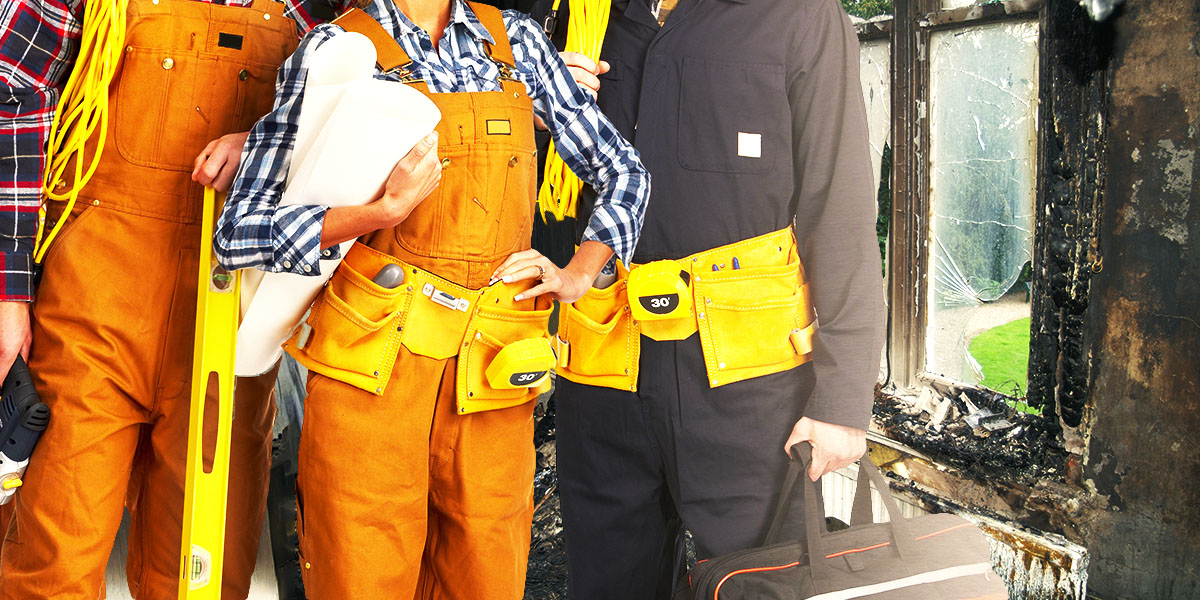 To most people, their homes are their most important asset. A home is a huge financial investment and an emotional one.
In the face of a disaster such as a fire or a flood, the damage to a home can be devastating.
Many Toronto homeowners get stricken by a disaster year after year.  Whether it is a fire or a flooded basement, it is critical that you look for a good disaster renovation company.
Criteria for choosing a disaster renovation company
Numerous disaster renovation companies operate in the Greater Toronto Area. For many of these companies, disaster renovation services form only a small part of their general contracting services.
Professional disaster renovation companies understand the risks of secondary damage after a fire, flood, or storm. Before you can put your home back together, essential services that include water extraction, mold remediation, and cleanup are necessary.  Such companies have the equipment and training to undertake these serious tasks to protect your home from additional damage.
When looking for a disaster renovation company, check on the following criteria:
Length of experience in recovery from flood, fire, etc.
License and qualifications
Insurance claim assistance
References from previous clients
Speed of response (some companies can be at the scene in less than 1 hour)
Although you are surely anxious after a disaster has struck, you still need to ensure that the professionals you choose can help from start to finish and will do so with a level of sensitivity demanded by your circumstances.
Your home can definitely be restored after a flood or fire. Get in touch with a disaster renovation company who knows how to make the recovery process as painless and fast for you as possible.
Compare to choose reliable contractors for your home renovation after a disaster
After a fire or a flood has caused damage to your property, you may feel helpless and overwhelmed. Where will you live? How can you restore the home where you and your family have so many cherished memories?
At a time like this, you need determination and resolve to rebuild not only your home but your lives as well.
The best thing to do is to contact professionals who are experts in home restoration after a fire, storm, flood, and other disasters.
Fill out the short online form on this page to connect with reliable and experienced disaster renovation companies in Toronto.
Receive free and no commitment quotes you can compare and choose from.
For damage due to fire, flood, sewer backup, or wind, get help from the trusted partners of Compare Home Quotes.