1 November 2019,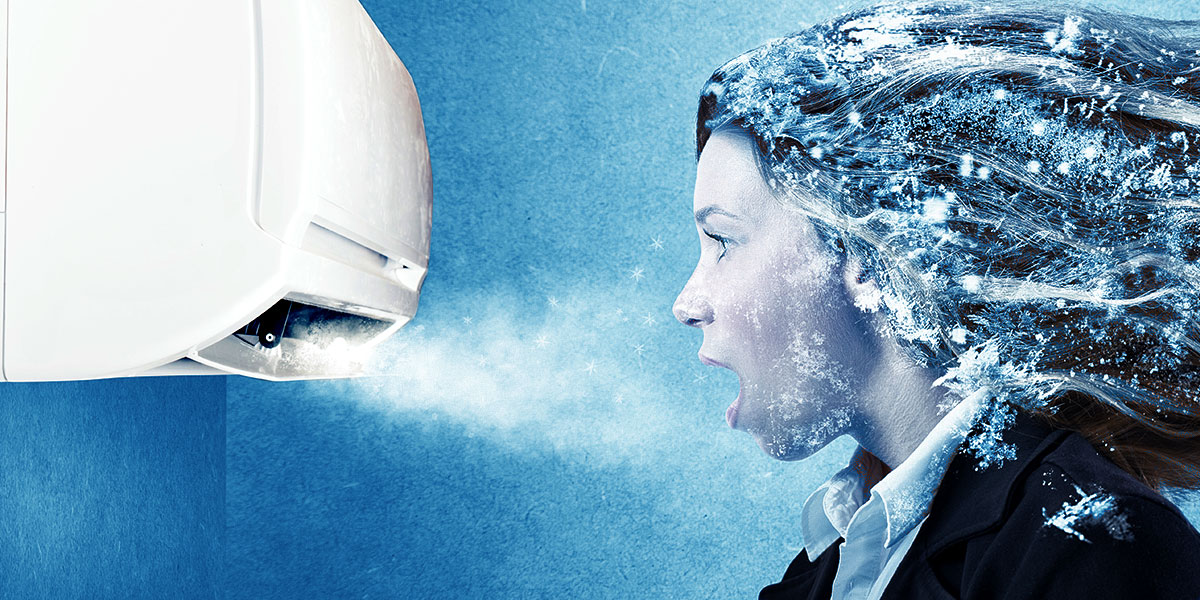 Summer is getting hotter and hotter and many Canadians are feeling the heat from rising electricity bills.
An air-conditioning system in essential in every Toronto home but installing and maintaining one can make a big dent in the household budget.
Thus, you should know how to find the best air-conditioning system at a price you can afford and how much it costs for its annual maintenance.
Below you will find relevant information that will guide you in choosing the air-conditioning system you need and how to save on costs.
The cost of
replacement

for an air-conditioner

vs. new installation

Of course, when you are looking for the price of your air-conditioning system, the cost will depend on whether you are simply replacing an old unit or installing one in your home for the first time.

With a new installation, additional labor will be added to the cost as contractors need to drill holes, do electrical wiring, and run lines.

Whether upgrading or installing a new system, the final price will vary based on the brand/model, the size of the air-conditioner, and the company you choose to install it.

Fortunately, we can help you to compare and find the right air-conditioner for your home.

Just fill out the form on this page and receive free quotes from reputable contractors in your area.

 
Factors that Affect the Cost of your air-conditioning system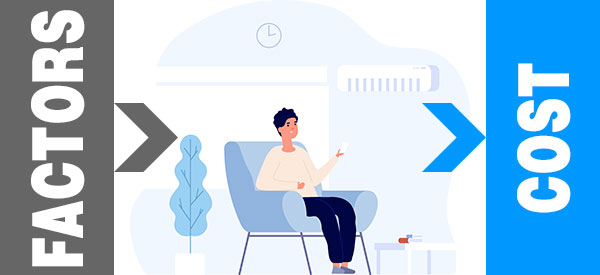 Several factors have an impact on the final cost of your air-conditioning system, whether it is a replacement or a new installation.
Just like when you buy clothes or a car, the brand and model of the air conditioner you choose will dictate the price.
Some brands cost more because they are highly-advertised but may not necessarily perform better.
Each brand also has different models with varying prices that are based on their features.
The size of the air-conditioner also affects the price. Every model will have a size that would suit different  types of homes.
If you have a large area, your cooling needs will be higher and you would need to pay more.
Various factors affect the installation cost including the location where you will install the unit, upgrades needed from an old system to the new one, safety upgrades to meet existing codes, and any additional labor required.
Your choice of contractor

Contractors charge different rates based on the level of service they provide, the size of the company, and other factors.
It is best to compare rates before choosing your contractor.
Be careful of choosing contractors with the lowest prices as the quality of the workmanship may be lower, too.
As you can see, the cost of your air-conditioner will depend on the choices you make.
To save time and money, fill out the form on this page to get quotes from reliable contractors near you.
These quotes are absolutely FREE and NO OBLIGATION!
Start shopping for your air-conditioner today.
When is it time to repair or replace your air-conditioning system?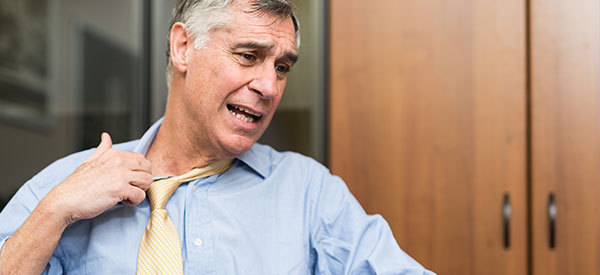 Many homeowners depend on an air-conditioning system to make their homes comfortable during the hot summer months.
Central air-conditioning systems are effective in keeping your family comfortable and healthy.
Good units can last for as long as a decade with good maintenance.
In time, an air-conditioning system will bog down, need repairs, or even replacement.
How do you know if your air-conditioning system is up for repairs or needs to be replaced with a brand-new unit?
Below are some considerations you can use to assess whether you can repair or replace your cooling system.
How old is your air-conditioning system?
Well-maintained cooling systems, although old, can still work but they just can't perform as well as newer systems in terms of energy savings.
In the end, it always makes more sense to upgrade than to continue repairing and using an old unit.
Most experts will say that A/C units typically last from 10 to 15 years.
Regardless if you are using a ductless or central air conditioning system, it may be time to consider a replacement once it reaches the 10-year period.
The best thing to do is to speak to an air-conditioning contractor to get a proper assessment of your unit's condition.
How much is your monthly energy bill?
New models of air-conditioners put emphasize on energy efficiency. In fact, consumers are guided in their purchasing choices by the SEER rating.
The higher the rating, the more savings you can have from your energy bills.
You can also ask a qualified contractor regarding the energy rating of your existing unit.
The older the unit, the less efficient it becomes overall.
If you think you are paying too much for your electric consumption, you may want to consider upgrading your cooling system.
How frequently do you need to call a technician for repairs?
Old cooling systems are not only less energy-efficient but they also cost more in terms of maintenance.
Old units can get tiresome when you find yourself calling a technician now and again.
Keeping up with your old system can cost you more in the long run.
Aside from the cost of repairs, the inconvenience you experience with a cooling system that isn't working can be too much when the weather is unbearably hot.
If you have to get repairs done on your A/C unit more often than you would like, there may be a bigger problem than you realize.
If you also need to top off the Freon (costs around $40/pound), the unit may already have a leak.
This is a sign that the compressor may need replacement and the cost is also high.
The answers to these questions will help you decide if it could be time to put your money into better use by just purchasing a new one.
In case you are upgrading your air-conditioning system because you are renovating, you can get many tips for renovating your home in Toronto.
What is the right size of air conditioner for my home?
The air-conditioner you choose must be suitable for the size of your home and your cooling needs.
So how do you know what size to get for your A/C unit?
Air-conditioner sizes can be determined by looking at several factors.
Home air conditioners usually start at 1.5 tons and this goes up in .5 ton increments.
For a home that is 1,000 square feet or less, a 1-ton unit will be adequate.
If your home is 2,000 square feet and above, a 2.0 ton to 2.5 ton would be required.
A reputable contractor can advise you of the size of the air-conditioning system you need based on the size of your home.
Why is it important to buy the right size of air-conditioner for your home?
It will have a big impact on your energy bills and level of comfort.
A unit that is too large will cool your home too fast.
It will lead to higher costs and frequent repairs.
If you choose a unit that is too small, you will not get the desired temperature and will give you less comfort.
You will also be paying higher energy bills because your system would need to run constantly to cool the home.
An air-conditioning system is also a big investment and you will benefit tremendously from professional advice.
You can connect with experienced and reliable HVAC contractors in Toronto using the short online request form on this page.
Comparison of the cost of central air conditioners by brand and size
Below you will find popular central air conditioners in Canada for economy, medium-range, and high-end brands.
They are grouped based on average prices and not quality.
This information can guide you in choosing the right brand of cooling system for your home that would be a delight to your family and your wallet.
Economy air-conditioning systems 

 Brand Name 
Average Price
Keeprite
Around $2,800 to $3,900
York
Same
Goodman
Same
These brands offer consumers with SEER from 13 to 19 but they don't have the more advanced technologies available in more expensive models.
If you are looking for a cooling system without all the bells and whistles, you will find the above brands to be ideal to your budget.
Medium-range air-conditioning systems

Brand Name
Average Price
Trane
$3,200 to $4,500
Rheem
$3,200 to $4,500
American Standard
$3,000 to $4,100
Amana
$3,200 to $4,000
Napoleon
$3,200 to $4,500
These models have additional features compared to economy models.
These units have a SEER ranging from 13-24.5.
Because consumers only operate cooling systems during the summer, many people find ACs with a SEER of 18 and below to be suitable.
High-End air-conditioning systems

Brand Name
Average Price
Carrier
$3,600 to $6,000
Lennox
Same


These two brands have the highest prices in the market and are known for their durability, high-performance, and quality.
These models offer a SEER of 13-21.
On average, you can expect to shell out:
✓   from $2,400 to $3,200 for a 1.5 ton unit
✓   from $2,600 to $3,500 for a 2.0 ton unit
✓   from $2,800 to $3,600 for a 2.5 ton unit
✓   from $3,000 to $4,000 for a 3.0 ton unit
✓   from $3,200 to $4,500 for a 3.5 ton unit
You should also allocate additional funds (from $500 to $1,000 and up) for professional installation costs.
You can obtain a complete quote for unit and installation from reputable contractors.
Types of Air-conditioning units to choose from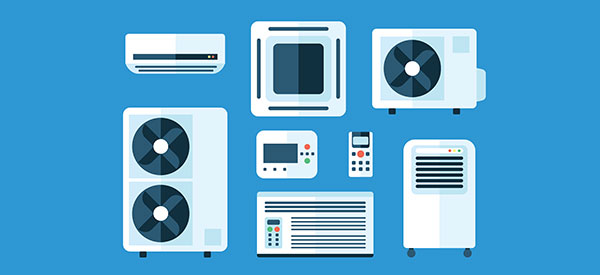 In general, there are 4 types of air-conditioning systems to choose from based on your needs :
Ductless splits
are flexible because you can install one unit to cool as many as 4 different rooms.
A split system
is more powerful as it has an indoor and outdoor unit that works to cool separate rooms in the home.
This type of system is most suitable for houses with an addition.
A packaged air-conditioning system
also has an outdoor unit which supplies cool air via several ducts.
The cooled air will travel throughout the home to cool separate areas evenly.
For bigger homes, a central air-conditioning unit
is most suitable.
It operates like a packaged system but has more power and can efficiently cool even large buildings.
You can determine the right type of air-conditioner for your house based on the square feet you need to cool.
Professional contractors are experienced and have a very good knowledge of air-conditioning systems in the market.
They can provide you with tailored solutions that suit your needs and budget.
As you will be spending a good amount of money on your cooling system, it is best to work with reputable HVAC technicians to ensure you buy the best system at the right price.
How to choose the right brand of air-conditioning system for your home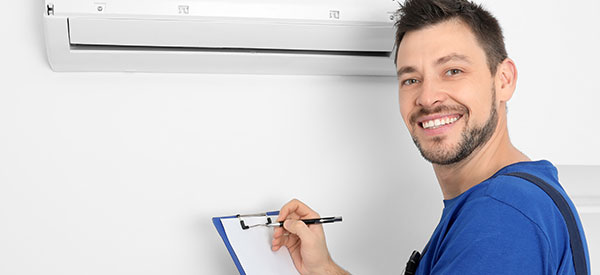 Many people looking to buy an air-conditioning system are curious about which brand is best.
It is important to understand that there are many factors to consider when planning to upgrade a home's air-conditioning system.
Manufacturers offer many features to Canadian consumers.
Therefore, it is best to look at each of these features rather than the brand when searching for a high-performance cooling system.
What

5 key factors

must a consumer look at when choosing an air-conditioner?
Compare SEER ratings. A higher SEER means better energy efficiency and lower monthly bills.
Variable speed cooling systems may be convenient and provide greater comfort but since the hot season is short in Canada, it may not be worth the added cost.
Comprehensive warranty which includes installation and maintenance.
The unit's size and cooling capacity must be suitable for your home and your budget.
Consider special features that increase efficiency, convenience, and lower noise level.
Consult a reputable HVAC contractor from our network to obtain FREE and NO OBLIGATION quotes to find the best cooling system for your home.
Just fill out the form on this page and receive your FREE quotes to save time and money!
Frequently Asked Questions: Air-Conditioning Replacement or Installation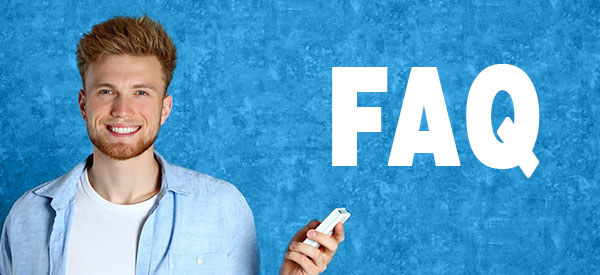 We have compiled a few of the most common questions related to air-conditioning replacement or installation to guide you in choosing the best unit for your home and how to find the best contractor for its installation.
By knowing the answers to these questions, you will be able to make a well-informed choice and get the most value for your money.
Can you install a central air-conditioner DIY?
Unless you are a licensed electrician, it is advisable to let professionals handle the installation of your central A/C.
Why does professional air-conditioner installation cost so much?
Installation is performed by certified HVAC technicians who will guarantee that your unit is installed safely and properly for efficient operation.
They will work on preparing outlets, wiring, and other requirements to ensure that your cooling system will work well and last long.
In addition, contractors carry insurance, obtain necessary permits, and other operational costs.
If you find a suspiciously low quote, you may find yourself dealing with an unlicensed contractor.
How long does a good air-conditioning system last?
It is important to keep your unit clean and well-maintained.
While you can do basic cleaning from time to time, it is also advisable to call a professional to do a thorough cleaning and maintenance check annually.
Most air-conditioning systems can last 10 years or more.
Can I ignore the noise if my air-conditioner is still working fine?
Although your unit seems to be working fine, unusual noise from your air-conditioner should not be ignored.
Old units are noisier than newer models but if it is more noise than usual, there is something wrong.
You may want to consider replacing the unit if it is 10 years or older to lower your maintenance costs and energy bills.
What is the significant difference between economy and medium-range air-conditioners?
Aside from the price, medium-range air-conditioners offer a higher SEER than economy units.
They also come in two settings, Low and High, which provides greater cooling comfort and quieter operation.
This additional feature also offers reduced energy bills and improved temperature consistency.
How can I choose the best air-conditioning contractor in Toronto?
Finding the best air-conditioning contractor in Toronto has never been easier.
Rather than spending a lot of time looking at advertisements or calling up companies on the phone, use our digital platform to receive FREE and NO OBLIGATION quotes that you can compare and choose from.
You just need 2 minutes to fill out the form on this page and connect with reputable contractors serving your area.
Is it better to repair or replace my air-conditioner?
The decision to repair or replace your air-conditioner must be made after a thorough assessment.
Whatever you decide, it must be better for your home in the long-term.
There is no simple answer to this question because it all depends on the age and condition of the unit.
The best thing to do is to ask for a consultation with a reputable cooling contractor and obtain quotes for each scenario.
What are the benefits of ductless air-conditioners?
A ductless air-conditioner is a good option for homes that don't need an entire-home cooling or if they need to supplement an existing system.
If you only require a cooling system in the bedrooms on the second floor, a ductless system may be a good choice for you.
Ductless and single head air-conditioning units cost roughly the same.
Are window units better than central air-conditioners?
Many people wonder whether to install individual window units in each room or a central air-conditioning system.
While it is cheaper to buy a few window units, it is also important to consider the size of your home.
If you are a homeowner using a forced-air furnace and have existing ductwork, it may be cheaper, in the long run, to use central air-conditioning for more efficient temperature control.
On the other hand, most renters favor window units because they are cheaper and easier to move.
What is the best brand of air-conditioning system in Canada?
You can find a wide variety of well-known brands in the market.
Rather than going by brand, it is better to educate yourself on the features offered by each brand/unit and choose the most suitable one for you based on price and performance.
Some of the leading brands include:
Carrier,
Rheem,
Lennox,
York,
Amana,
Goodman,
Trane, and
Keeprite.
You should also check out the warranties offered by each brand to get the best value for your money.
When is the best time to replace the air-conditioning system in the home?
If you are buying a window system, you may want to shop during the winter season when supply tends to be high and demand is low.
You may be able to negotiate a good price.
If you need a central air conditioning system, you can get good deals during the spring or fall. HVAC contractors tend to be very busy during the winter months so it is best to plan your air-conditioner replacement or installation outside of this peak season.
WAYS TO COOL YOUR HOME WITHOUT HIGH ENERGY BILLS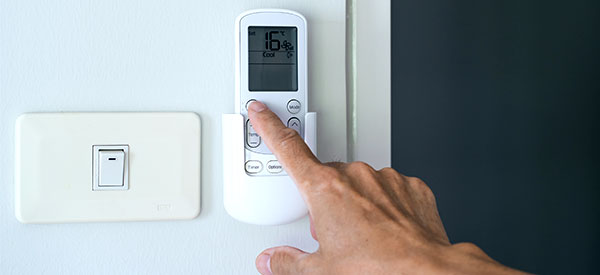 Aside from installing an efficient cooling system in your home to keep you cool during the hot summer months, there are additional ways you can maintain a cool temperature without the high energy bills.
✓  When the weather is warm, keep curtains or shades drawn to prevent the heat from entering your home. Don't use fans in the kitchen or bathrooms because they will reduce the cool air.
✓  Set the temperature just a bit higher than usual so that you can save on your monthly bill.
✓  Keep your air-conditioner's filters clean and have them replaced regularly.
✓  Keep lamps and other heat-producing devices far from the thermostat so that your air-conditioner does not need to run more than is necessary.
✓  Plant something shady near the condenser. When the air around the condenser is cool, your unit won't have to work so hard to cool your home.
✓  Always use air-conditioners with a high Energy Star rating. When you buy Energy Star certified products, you save lots of money and help to protect the environment.
Find the best cooling system for your home with our reputable partners in Toronto
Are you planning to replace our home's cooling system?
Don't delay the repair or replacement of your air-conditioner to avoid wasting money on high energy bills and maintenance costs.
Compare prices for air-conditioning systems and installation costs from reputable contractors in our network!
Get valuable advice on the best cooling system that is tailored to the size of your home, your family's lifestyle, needs, and budget.
Our partners are certified HVAC professionals that were carefully screened to ensure satisfactory customer service, reasonable prices, and a solid track record.
When you hire a certified local contractor from our network, you can value for your money and peace of mind.
It only takes 2 minutes to fill out the form below and connect with experienced and qualified air-conditioning contractors in Toronto!
Request for FREE and NO OBLIGATION quotes so you can begin comparing prices and services to save time and money!