8 May 2019,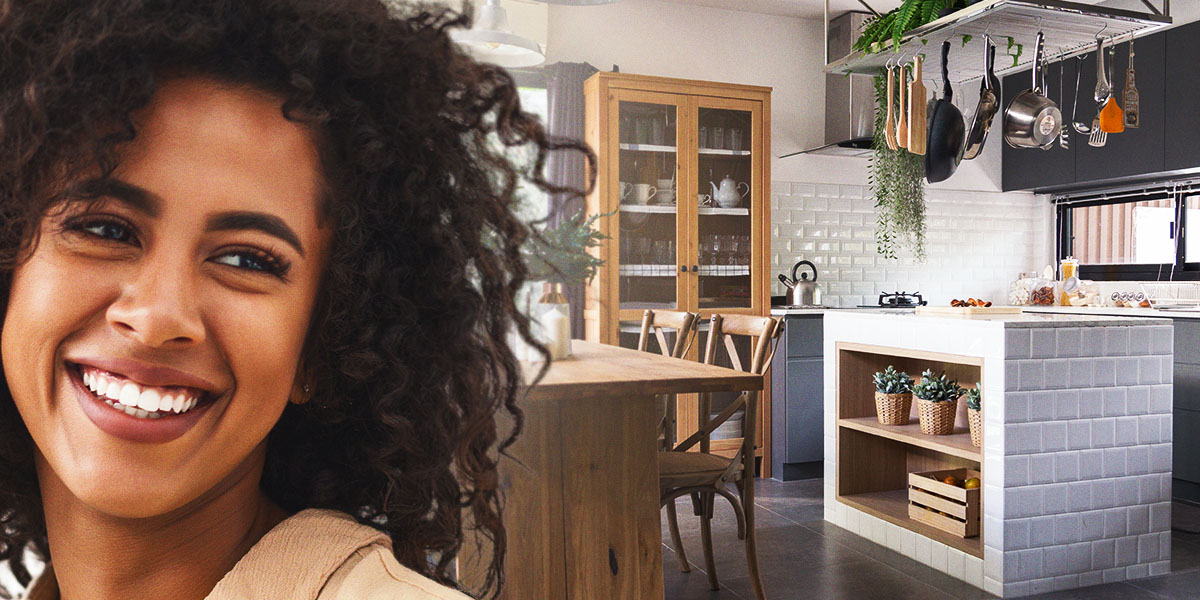 Being a homeowner is something to be proud of. After all, your home is your biggest asset and investment.
Because your home is your haven, you want it to match your lifestyle and to represent who you are, in personality and style.
As time passes, our needs change and our home must also adapt to those changes. A home renovation can help you get the home your dream of.
Home renovations don't just cover additions to your home. In fact, they increase the value of your home. Even though you don't have any plans to sell now, as your most important investment, your home must be improved over time.
Categories of home renovation: MATCHING YOUR NEEDS AND BUDGET
Every home is different. A homeowner would initially have ideas about renovating the entire home or an area of the home. But as one researches home renovation ideas, your initial plan can get bolder and bigger. From just a kitchen renovation, you may also want to improve the living room so they blend beautifully or even the basement.
But what does a home renovation really mean?
With a home renovation, you improve your existing home to make it look "new" again. The goal is to make it more attractive, more modern or traditional, or change its design.
The physical structure won't be changed much because you simply want to update it with cosmetic changes such as painting the walls, changing the flooring, changing windows, or finishing or completing a basement, for instance, or an attic.
Below are the 5 major kinds of home renovation projects.
Home renovations that increase the value of your home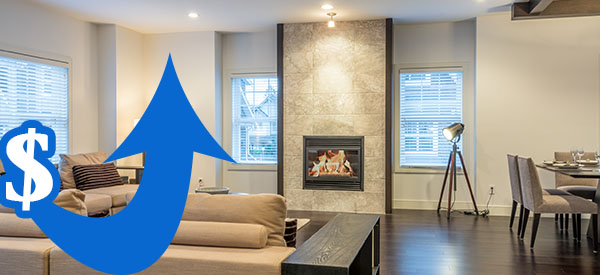 It is no secret that real estate prices in Toronto are very steep and the competition is tough, especially for single-family homes.
There are 4 home renovation categories that have the potential of increasing the value of a home. In fact, they are most popular among homeowners in the Greater Toronto Area.
Basement renovation
The idea of finishing or renovating a basement can be daunting. With planning and preparation, you can transform a dark and chilly basement into something that is beautiful and can be enjoyed by your family for years to come.
A finished basement can be integrated with the rest of the house and can even increase the value of your home
There are many ways you can make your basement more functional, such as:
An office
A gym or entertainment area
A family room
A complete suite of bedroom, bathroom, and kitchen
An income suite
Today, a basement can be more than just a storage area. Your renovated basement can be used for work, for entertainment, for relaxing, or all of these. Professional renovation specialists can help you create a vision that can transform your dingy basement into a wonderful area in your home.
Find ideas to create your dream space how much renovation costs by comparing multiple offers from experienced contractors in our network.

Bathroom renovation
A bathroom is one of the most visited areas in a house. You need it multiple times each day. A bathroom that fails to provide you with comfort, convenience, and even pleasure can cause stress and lost time. On the other hand, a bathroom that meets or exceeds your expectations increases your relaxation and convenience.
Bathroom renovations can provide you with:
Customized vanities
Technological features
Glass shower enclosures
Heated tiles
Whirlpool bath
And more
Kitchen renovation
As a primary hub in your home where family members gather, the design and convenience that a kitchen provides are important. You can have a balance of beauty and utility with a kitchen renovation that is tailored to your needs.
If you live in an older home, renovation specialists in Toronto know how to blend the home's character with a more modern kitchen.
A kitchen renovation project is popular among homeowners because it is a part of the house that needs to have maximum space and function and can increase the selling price of a house.
Certainly, a beautiful kitchen as a result of a home renovation brings more convenience, comfort, and pleasure. You can start planning a kitchen renovation with help from our partners who are experienced in a kitchen renovation or remodeling in Toronto.
Attic renovation
Would you like to turn your attic storage into an extra bedroom? An attic is often associated with dust but you can create a wonderful bedroom which will add to your square footage.
Renovating an attic can increase the value of your home if you have plans to sell. But even if you wish to live in your home for a long time, a renovated attic can provide you with the additional space you need.
If you need an extra bedroom for your growing family and don't want to move to another neighborhood, renovating an attic can be a great and affordable solution compared to buying a new house.
You can definitely turn your attic into an elegant attic bedroom with help from reliable and experienced renovation professionals in our network.

Windows renovation
In spring, windows renovation is a very popular project for homeowners.  How do you know it is time to renovate your windows?
Well, have you noticed a draft coming in during the winter? Are your energy bills increasing with every cold snap that comes?
Check to see if there is visible damage in your windows
Check if the windows are difficult to open or shut
Increasing energy bills throughout the year can also be a sign that new windows are needed

Facade Makeover
A popular way to renovate a home is to do a façade makeover. The home's exterior bears the brunt of severe weather conditions, dust, and other risks.
Homeowners can choose to have the exterior repainted, the lawn landscaped, improve the fence, improve exterior walls, change the siding, roof, etc.
If you plan to sell your home, curb appeal is critical and your home's exterior has a huge impact on your buyers' first impression.
New windows don't only increase the aesthetic appeal of your home but also helps to save you money.  Most importantly, new windows can make sure of your safety and security.
Are you ready to check how much your renovation project will cost?
You can request free quotes from our partners using a short online form.
This service is absolutely FREE and NO COMMITMENT!
Receive valuable and expert advice from professionals in renovation in your area today.
Renovation, Remodeling, or Restoration: How are they different?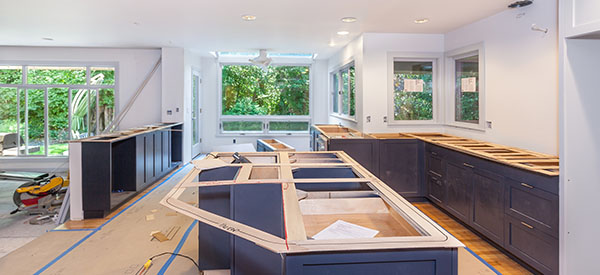 We often hear the words renovation, remodeling, and restoration. People often use these terms loosely but are they all the same?
We already discussed home renovation in the sections above. As explained earlier, a home renovation aims to improve an existing structure without changing its physical structure.
Canada is not immune to disasters and weather damage. Properties damaged by flood, wind, and other unexpected events can wreak havoc to your life. A home restoration means specialists will restore your property to how it was before the damage occurred. It also refers to historic homes that have sustained damage over time and needs repairs and improvements to make it look new again.
While renovation and remodeling both mean improving an existing structure, a home remodeling may involve changing its form and appearance. When you remodel, you can also change the function of one area of your property. Hence, remodeling does not only improve on design or layout but also effectively transforms a building or a house.
Why do you need to know the difference?
You must communicate with your chosen contractor effectively regarding the changes or improvements you want to make on your property. In case you plan to sell your house, your potential buyers will also want to know whether the home has been renovated or remodeled.
 Further, the costs involved in a home renovation and remodeling would vary.
 Discuss your needs with home renovation specialists from our network to receive valuable tips and advice regarding your home renovation or remodeling needs.
Factors to consider when planning a home improvement project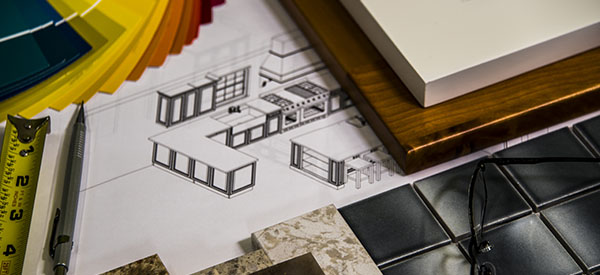 Your home in Toronto would need improvements not only for your personal satisfaction but also to protect your investment and increase the value of your property.
This is especially true in Toronto where the market is very competitive and real estate prices continue to rise significantly.  As the cost of materials and labor also increase year by year, the costs associated with a home renovation or remodeling will also be more expensive the longer you wait.
If you are still in the planning stage and identifying what your needs are for your home improvement, here are some important things you must consider.
Obtaining permits
Permits are very important in connection with any type of home improvement. Not only does it guarantee that the work being done on your property follows set municipal codes and guidelines, it also prevents unnecessary delays and issues.
Failure to obtain the necessary building permits can create issues in the future should you decide to sell your house and if problems arise during your construction.
If you want to know whether you need a building permit in Toronto or have other questions related to your project, check with the City of Toronto Building.

Taking accurate measurements
Accurate measurements are critical because you don't want to buy anything for installation that is too small or too big. Any mistakes in measurement can result in bigger expenses or a waste of materials.

Hiring a designer
If you are prepared to spend a lot of money on your home renovation, it is better to get a designer from the very beginning. You want to make sure that the design and layout is correctly planned. Their fees are usually about 10% of the overall cost which is quite small compared to what you can waste on an incorrect or unsatisfactory result.
Plan for contingencies.
When preparing your budget, always plan for contingencies so your finances don't take a setback because of unexpected costs.
Don't choose contractors based on the lowest quotes.
It is worth it to pay for reliable and satisfactory services from contractors. You can save with lower offers but you may have lots of regrets later on.
It is better to compare quotes based on price, service, experience, and quality to get more value for your money.
Stick to the plan as much as possible.
After you have set your budget and approved your design, try to stick to this plan. Making 2 or more changes along the way can increase your budget beyond your expectations.
Don't expect things to be perfect.
Surprises happen during a renovation project. Walls or floors can have hidden defects so not everything can be controlled. In most cases, plans need to be changed because of these "hidden" factors.  This is why you must always plan for the unexpected.
Go for quality as much as your budget allows.
Skimping on the important stuff like doorknobs, pulls, faucets, cabinets, and appliances is not a good idea. As a guideline, go for quality for things that you touch, use, or see every day. These things show the quality of your home and for potential buyers, they are important reminders that affect their buying decision.
Don't work on too many areas at once.
If you are working with a budget (most people would be) and renovating most areas in the house, it is advisable to start with the living room.  As this is a focal point in your house, invest your energy and resources here first before moving on to the next.
Working on too many areas all at once while trying to juggle your resources may produce results that leave you frustrated and wanting.
Avoid being your own general contractor.
A general contractor offers not only knowledge about materials, construction experience, resources, he can also offer something important: accountability.
With a GC, you have someone responsible for overseeing the work. He also has more sway over subcontractors like electricians and plumbers because they have business relationships to consider.
Consider the above in planning your home improvement project to avoid costly mistakes and regrets.
To find out how much your renovation project will cost, fill-out our short online form to receive multiple offers to compare from reliable contractors in your area.
What professional services do you need for a home renovation?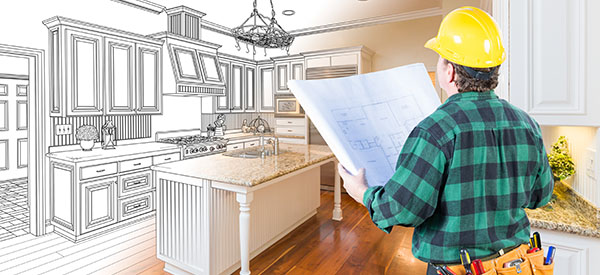 A home renovation, depending on the extent of the project and its complexity, will require several skilled tradesmen to complete. Each one will play a critical role in the project and contribute to its success.
General Contractor
A residential general contractor is in charge of the supervision, control, and monitoring of the project. They should not be confused with other home improvement professionals.
General contractors take on larger renovation or remodeling projects with multiple aspects involved. He will coordinate with all other contractors and subtrades to ensure timely and effective completion of the work.  He knows the average prices of subcontractors like plumbers and electricians.
As a general rule, it is necessary to hire a general contractor if:
The job will take weeks to finish
The renovation involves more than 1 area
If the project will require several professionals to work together
If permits are required to undertake the work
Electrician
When you renovate a home, you must make sure that your electrical installations are up to code.  The law requires almost all types of electrical renovation work to secure a permit. There are also many types of work that can only be done by a licensed electrician or electrical contractor.
The Electrical Safety Authority sets guidelines that follow the Canadian Electrical Code. In hiring a licensed electrician, you can be sure that your family and your assets are safe.
Plumber
Most home renovation projects will require plumbing work.  It is best to consult a plumber during the planning stage to know the costs from the start and to identify any potential problems.
A professional plumber will have the skills, qualifications, experience, knowledge, and tools to take care of all your plumbing needs for a bathroom or kitchen renovation. He will also advise if you need to install new plumbing if you are moving a sink to a new location or adding one.
Demolition
If some sections of the house need to be removed, you will need a subcontractor to take care of the removal of walls and disposal of waste.

Masons and Bricklayers
You may need brick or stone installed properly. Some renovation companies employ their own skilled workers while others may subcontract them.
Structural Carpentry
You may require carpentry to support drywall, enlarging or punching holes for doors or windows, additional beams, etc.
HVAC Ductwork
When walls and windows are opened, you may need to run electrical and plumbing systems. An HVAC company will take care of installing heating and air conditioning.
Your project's electrical and plumbing systems may be inspected by the municipal office concerned.
Drywallers
The walls will need to be closed with drywall, mudded, and sanded.
Insulation
Proper insulation will be installed in the ceiling and walls.
Fine Carpentry
Aside from structural carpentry, you may need fine carpentry for built-in cabinets, baseboards, molds, doors, bookcases, shelves, etc.
Flooring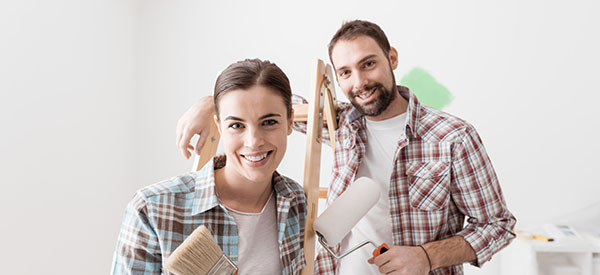 You will need skilled workers for installing the flooring – laminate, solid hardwood, tiles, or engineered wood.
Exterior works
This will cover gutters and siding on the exterior.
Painting, Wallpaper, or other finishing touches
Interior walls need to be painted or wallpaper installed.
These are but some of the subcontractors you may need for your home renovation. Depending on the work, you may be charged a flat fee or an hourly rate.  These trade-specific services can be independent of other upgrades.
It is best to compare quotes before choosing contractors and to check on their qualifications and references.  You must also check that they carry the required insurance in the practice of their trade.
Our partners have been screened thoroughly and can guarantee high-quality services.
To compare prices, fill-out our short online form to connect with reliable and experienced contractors in your area, FREE OF CHARGE!
Choose the right contractor for your home renovation: Tips to follow
Choosing the best contractor for your home renovation will help you to stay within your budget and ensure that your time, effort, and money won't go to waste.
By understanding the types of contractors you need and how to hire them, you can save money and avoid stress.
When hiring contractors, avoid the following:
Cash-only deals, especially if without a contract or a receipt
Low-ball offers
Unlicensed or no professional qualifications
Little or no experience
Those who have no insurance. Workers can get injured in your home and you could be held liable for medical costs.
No warranties. Contractors who offer excellent work offer warranties because they are confident of the quality.
The cost of a home renovation is significant and you deserve to find contractors that will give you high-quality services. Compare multiple offers only from licensed, reputable, and qualified professionals
To verify if the company you are dealing with is reputable, you can visit the Canadian Home Builders Association to check their member directory.
You can protect yourself from contractors by getting agreements in writing!
Frequently asked questions about home renovations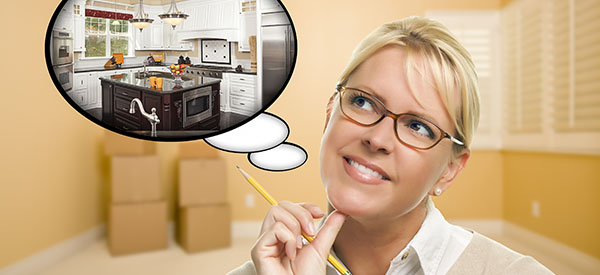 A home renovation project is a serious undertaking that requires a significant financial investment on your part. We know you may have questions so we compiled some of the most common questions about home renovations.
How long does a home renovation take?
The length of time to complete a project varies from one home to another. It depends on the complexity and size of the project. Some factors such as your choice of materials (custom or pre-fabricated) will also affect the schedule. Your contractor will go over the plans with you, stage by stage, and provide you with an accurate timetable. You must anticipate delays that may be beyond you or your contractors' control.
Do I need to move out of my home during the renovation period?
The best answer to this question depends on two things. How extensive is the renovation? Can you live with the dust, noise, traffic of people going in and out, etc.?
If your renovation only affects one part of your home and you can live with the inconvenience, you can choose to stay during the renovation unless it is your bedroom being renovated or your bathroom.
If the renovation is extensive and will seriously impede your day to day activities, it may be advisable to live elsewhere during the renovation period.
Do I need to hire a contractor for my home renovation?
Choosing a trustworthy and experienced contractor is essential to the success of any home renovation. Unless your project is minor, it is advisable to get professionals who are skilled in the different aspects of your project (roofing, electrical, plumbing, drywalling, masonry, carpentry, etc.)
Some jobs need a high level of skills as well as professional qualifications and a license in order to ensure compliance with safety standards.
If your project requires a huge investment on your part or involves risks such as roofing and electrical works, it is better to hire professionals to do the work for your safety and peace of mind.
What is the first step in a home renovation project?
The first step to this very important undertaking is planning. Your home is your most important asset and you will want to ensure that your renovation is done properly and adds value to your home.
Planning your home renovation involves multiple factors including determining your goals, planning your budget, and hiring the right professionals.
What is the cost of a home renovation project in Toronto?
It would be very difficult to provide a ballpark figure for a home renovation project without knowing all the details. What is the type of home renovation you want to do? What is the size of the area being renovated? What materials do you want to use? The answers to these questions will directly affect the cost of your home renovation.
To obtain accurate estimates, you can obtain free quotes from our trusted partners and compare to find the best prices.
Is it better to renovate a home or buy a new home?
In general, it would cost less to renovate a home than to buy a new home. The best answer really depends on your goals and your personal situation.
For instance, if you need to have another bedroom, it may be cheaper to renovate with a home addition (second-floor addition or basement renovation) than to purchase a new home. You will be surprised at the many innovative ideas that professionals like architects and designers can offer you to meet your goals. If your current home does not offer enough space for the type of home you need, buying a new house may be worth considering.
It is best to speak to qualified and experienced professionals to help you make your decision by weighing your options.
How do I prevent getting a bad deal from a home renovation contractor?
We have heard enough horror stories to know that it is important to take measures to prevent any contractor from taking advantage. First of all, it is important to compare multiple contractors before hiring one. You must also check a contractor's credentials and request for references before making a decision. You also need to get everything in writing and to go over warranties for your protection.
Compare home renovation contractors- 100% verified contractors in our network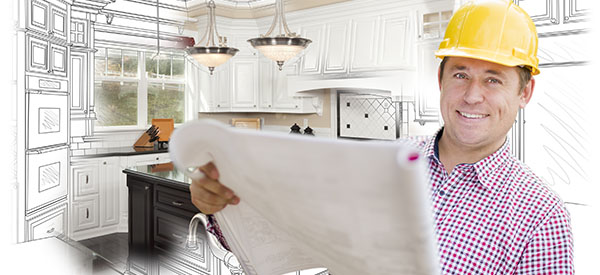 Compare Home Quotes has a vast network of 100 verified contractors for you to choose from.
Whether you are doing a basement renovation, a kitchen renovation, or a complete home renovation in Toronto, you can use our free online request form to find the right contractors for your project.
You can find reliable and experienced general contractors, masons, carpenters, electricians, plumbers, etc. that is suited to your needs and budget.
Compare offers from our platform to save time and money! Take two minutes to fill out our quick and easy form online to receive FREE and NO OBLIGATION quotes.