30 May 2019,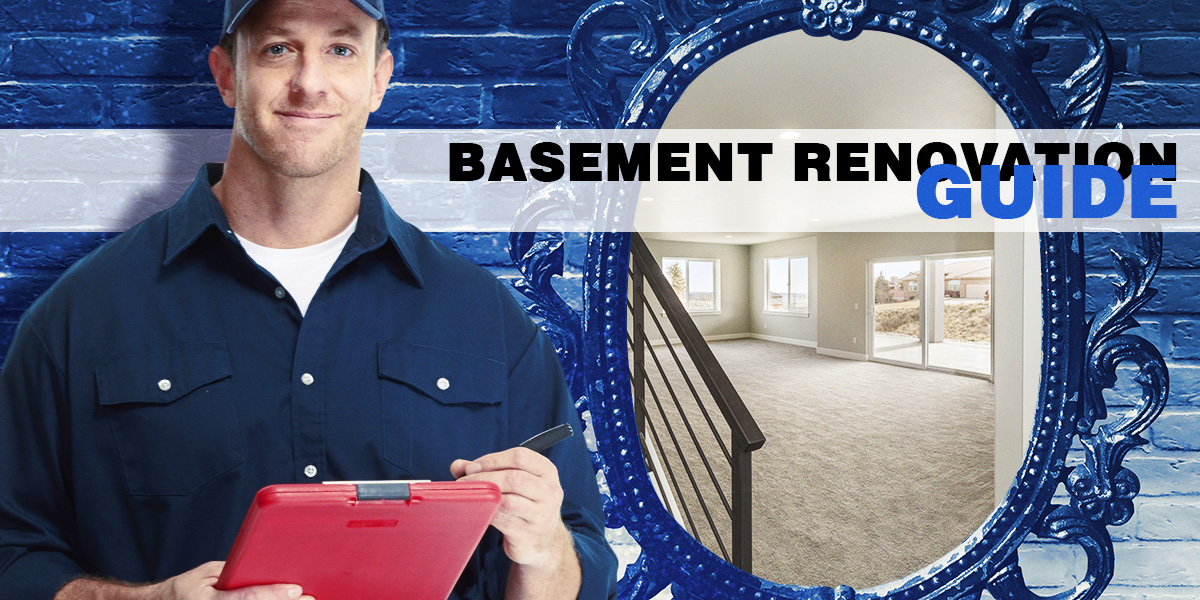 Genworth Canada reported in 2016 that basement renovations are among the top 5 home improvement projects that increase the overall value of a property.  Homeowners in Toronto are aware of this fact and it only increases their enthusiasm in embarking on a basement renovation. Additional living space is much-needed in Toronto where real estate prices continue to spiral to incredible heights.
In that regard, finishing a basement with a basement renovation can be a cost-effective option to get extra space in a home rather than buying a new house. But in order to be successful, you need to plan it properly and work with experienced professionals.
It is not advisable to turn a basement renovation into a DIY project because it involves flooring, HVAC, insulation, walls and ceiling, plumbing, and electrical lines which may pose risks to your safety and health.
If you are planning a basement renovation in Toronto, below are guidelines you can use to help you turn your project into a success.
How finishing a basement can improve your home and your life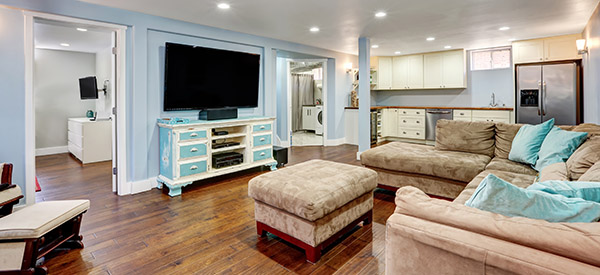 An unfinished basement is usually relegated as storage space and can be an eyesore. It is also a waste of living space which you can use as an extra bedroom and bathroom, an income suite, or a family room.
Dark, cold, and dank, unfinished basements are the least favorite place for any family member to visit. With basement renovations, a basement can be as beautiful as the first floor of your home and can greatly increase the value of your property.
Below are some of the benefits of renovating or finishing your basement:
Benefits of basement renovations
Extra Living Space
Do you wish your house was bigger so you could have another bedroom, a guest room, a dedicated space where family members can spend time together? Are you wishing you had more space for entertaining, perhaps?
In fact, you can turn your basement into a home office or an income suite where you can make extra money monthly.
Your basement can actually be the answer to your problems. If you renovate your basement, you can get extra living space which you can use as you desire. It can add as much as 35% to your living space and give you usable space that your family can enjoy.
More energy efficiency
Did you know that renovating your basement can help you save on energy costs? According to Energy Star, a properly insulated basement can reduce draft and help you save on your energy bills.
Increase home value
Property values are on the rise and mortgage rates are enjoying historic lows. This is a great time to invest in your home by finishing or renovating your basement. With the extra living space you get, as well as added overall aesthetics to your home, you can really increase your bottom line should you ever sell in the future.
Naturally, your house is your most important asset and you want to make sure that your basement renovation is a success. Consult home improvement professionals or basement renovation contractors to plan and execute your project efficiently.
Steps to start planning your basement renovation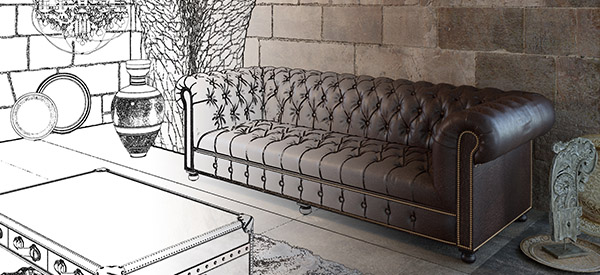 Now that you are convinced of the benefits of renovating your basement, it is time to plan your project well to make sure you get the best results.
Step #1: Identify your goals.
What would you like your basement to be?
You must assess your needs to get the best use of your basement. There are many ways you can transform your basement, including:
Guest bedroom and bath
An income suite
An in-law suite
A family room, gym, game room, TV room
A home office
Visualize what you want your basement to be. You can save money if you make use of some of the existing elements rather than completely changing everything.
Step #2: Research basement designs.
It is important to research basement designs so you can get ideas and try to envision the space you want to create. Once you have determined important elements in your design (a wet bar, a half-bath, small kitchen, separate entrance, etc.), you can start discussing with a designer and/or contractor.
Step #3: Obtain accurate estimates.
You can obtain multiple offers for your basement renovation from reputable contractors and other skilled trades. In fact, you can do it without leaving your home by using a digital platform such as Compare Home Quotes. Once you receive your estimates, compare prices as well as the value each candidate brings to the table – experience, reputation, portfolio, warranties, insurance, etc. Look beyond the price and consider all other critical aspects mentioned in order to get more value for your money.
Step #4: Choose your contractor and prepare a contract.
Now, this is important – once you select your contractor, go over your agreement including the terms of payment, warranties, the scope of work, and any conditions you want. Always ask the right questions and make sure that everything is stipulated in a written contract.
Step #5: Construction.
Your life may be topsy-turvy during construction, with people coming in and out of the house. You will need to periodically check on the work and get updates from your contractor. Communication is important so ensure that you inform your contractor about your priorities and needs.
Upon completion, clean-up should be done and is usually included in the scope of the work. Check on the quality of the work before you issue your final payment.
Finishing a basement is a major construction project and unless you have ample experience in construction, it may not be wise to take on the responsibility.
The work will include removing and constructing walls, laying the foundation, plumbing, electrical, painting, cabinetry, etc. It won't be easy and it will take a lot of time and effort. It is advisable to hire a contractor who has experience and know-how to do the job and guarantee that it will be successfully completed.
There will be challenges in doing a basement renovation or finishing. Heating ducts, water pipes, electrical wires, and gas pipes may need adjustment. Professionals can integrate these features into the design so that you get an aesthetically-pleasing and effective design that suits your budget.
Choose a contractor who will be cost-efficient, reliable, knowledgeable and ethical.
Our partners are all licensed qualified, and insured with extensive experience in basement renovations.
Fill out the short form on this page to get accurate estimates, free of charge, from reputable professionals in your area.
Can you turn your basement into a basement apartment in Toronto?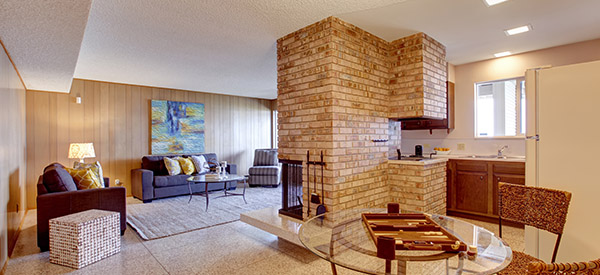 If you are looking for ways to earn extra income and you have an unfinished basement, converting it into a rental unit or a basement apartment can be lucrative. Many homeowners say that they were able to recover their investment within the first year.
Considering that the Toronto real estate market is very competitive and expensive, basement apartments are ideal and affordable solutions to many city dwellers. If you have a basement with adequate square footage, it can be extra living space that can be transformed into a complete unit.
Important considerations when planning a basement apartment renovation
Of course, you shouldn't jump into a basement conversion project without carefully considering the pros and cons and important factors about the design and cost.
Before anything else, you must look into legally transforming your basement into a basement apartment. What things are needed for a basement renovation in Toronto?
Safety Codes: A basement apartment must be compliant with the Zoning Bylaw. You must obtain a building permit from the City of Toronto.
Fire Codes: Upon completion of the renovation, the Fire Department can issue a certificate of compliance after an inspection. The Electrical Safety Authority can review your electrical system and provide recommendations to ensure that your basement apartment is safe for renting out.  A fire code compliance inspection can cost more or less $300.
In order to be compliant with the fire code, your basement apartment must have a means of escape, fire containment, fire detection and alarm, and electrical safety.
Smoke alarms are also required. It is highly recommended to have carbon monoxide detectors and may be required in some municipalities.
Local permits: You must also check if municipal by-laws allow basement apartments.
Common criteria for basement apartments
Requirements for basement apartments vary from one location to another. Below are a few common criteria:
✓   The ceiling must be 6 feet and 5 inches
✓   A bathroom must have an exhaust fan and a window
✓   The entrance door should be 32 X 78 inches
✓   There must be at least 1 parking spot for tenants
Toronto residents dream of converting their basement into a rental apartment. This project can be profitable and can bring in extra income for many years to come. Think of the benefits of an extra income to your household budget. It can help pay your mortgage and other debts and can be a great advantage if you decide to sell your home one day.
If you are seriously considering converting your basement into an apartment, check with City Hall for requirements and be aware of the Building Code requirements.  A professional and licensed contractor will be able to help you with this project and make sure that you comply with municipal codes for safety. By choosing to work with qualified contractors, you can have a legal basement apartment and avoid future problems.
The cost of a basement apartment: How to estimate your budget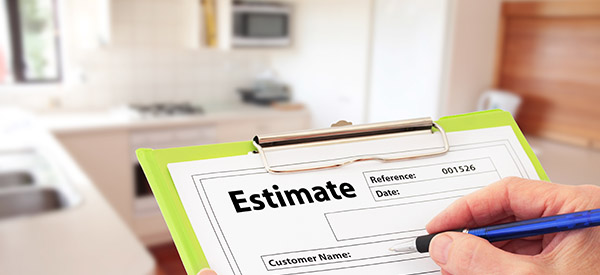 A basement renovation project can be costly, regardless if you are converting it to a basement apartment, a family room, or a home office. Of course, the cost for the extra space also varies depending on your goals. Definitely, a basement apartment will be more expensive than a home office because it will require more components than the latter.
One way to estimate the cost is by square footage.
✓   Small basements cost around $40 per square foot
✓   Average-sized basements of less than 1,000 sq. ft. cost about $35 per sq. ft.
✓   These estimates can change based on the quality of the materials and the design.
You may need or want some add-ons that could increase the cost of your basement renovation:
✓   Stairs: $2,000 and up
✓   Kitchen: $10,000 and up
✓   Fireplace: $5,000 and up
✓   Bathroom: $9,000 and up
✓   Bar: $10,000 and up
As the owner, you can act as the project manager if you believe you are knowledgeable and can reduce the costs of your renovation. Keep in mind that mistakes can be very costly to fix and could cause delays in the project.
Experienced companies can also perform the entire renovation project from start to finish with experienced crew members to make your renovation as stress-free and efficient as possible.
The contractor can take care of purchasing materials, providing general labor, supervise the work, and make sure the project is on schedule.
Important tasks before a basement renovation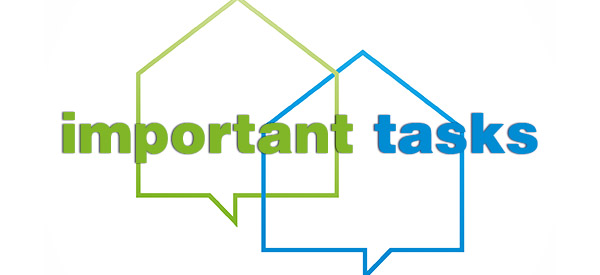 There are crucial steps in basement renovations that you must know. It is critical that the design of the basement is aesthetically pleasing but more importantly, it must be aligned with the required municipal codes in Toronto.
You must be acquainted with these steps so that your basement renovation can be cost-effective and efficient.
Waterproofing the basement
Waterproofing is a critical component of a basement renovation. If your landscaping is level, rain can seep into the foundation and into the walls of the basement to cause leaks. Dampness, bad odor, and slippery floors are potential problems you want to avoid.
Professional waterproofing experts will be able to identify basement leans and resolve them.
Excavation work
You may need professional excavation to make rooms in the basement area. Make sure that the professionals you hire for excavation is licensed and insured.
Construction
You will need structural engineers to get the results you desire and to supervise the construction. A basement renovator can assist you with supporting posts, beams, adjusting the ceiling, flooring, etc.  Keep in mind that construction of your basement must be up to code to avoid issues such as notices of violations from the municipality.
Underpinning
Lowering the basement requires that the flooring is lowered to increase the height and make your extra living space comfortable. Underpinning requires expertise and involves excavation, earth removal, digging, etc. Concrete blocks are poured into the excavation. A contractor can take care of this important aspect of your renovation.
A basement can be renovated to give you more usable space. If you plan carefully, a finished basement can increase the value of your home and improve your quality of life.  If you plan on selling your house in the future, a basement renovation can help attract more buyers and justify a higher asking price.
In fact, a basement renovation can be more cost-effective than adding another floor to your home.  It is a much-sought- after home improvement project among homeowners in Toronto.
Why do you need a basement renovation contractor?
A basement renovation contractor specializes in basement renovations and knows the ins and outs of such a project.
Hiring a basement renovation contractor is one of the most important things you need to do to achieve a perfect basement renovation. Below are a few of the benefits you can get when you hire professionals for your basement project.
Efficient and fast project completion.
Because they are knowledgeable and experienced professionals, they know basement renovations like the back of their hand. They can ensure that the work is done in a timely manner. Unlike a DIY project where you need to experiment and do research about how to get things done, professionals are familiar with all aspects of the project and can finish the job in half the time.
Reliable
Some homeowners opt to make their basement renovation a DIY project and become the project manager. They hire tradesmen who offer low quotes for jobs like plumbing or carpentry.  Many of these sub-trades are not licensed or insured and operate under cash transactions. They can't be relied on when things go wrong and cannot provide a warranty for the work.
Cost-effectiveness
Hiring professional basement contractors is cost-effective.  They know the exact materials needed and can offer options for you to choose from so that you don't exceed your budget. They will not waste materials and know where to buy supplies at the best prices.  Contractors also know other professionals you may need and can even get industry discounts for you to save more money.
In addition, because they can get things done faster and properly, no time is wasted.
Safety
Many things are required to make a basement suitable to live in. Toronto basement contractors can guarantee that your construction meets requirements and that it will be safe for occupancy.
A professional basement contractor will make sure your basement complies with the Ontario Building Code and Fire Code.
Would you like to make sure that your basement renovation is successful, cost-effective, safe, and satisfactory? If your answer is yes, you need a professional basement contractor in Toronto for your project.
Fill out the form on this page to connect with reliable and reputable contractors for basement renovations in your area. Free and no commitment!
8 Popular basement renovation ideas that can transform your home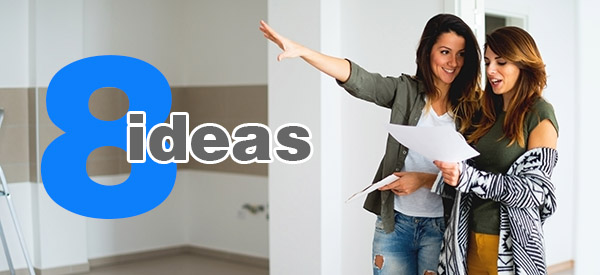 Are you looking for an awesome basement renovation or remodeling idea? These basement spaces can inspire you and help you transform your basement space into a more creative and functional part of your home.
HOME GYM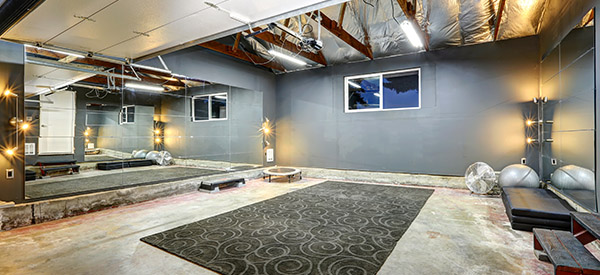 Many Toronto homeowners are health-conscious and lead active lifestyles. A home gym in your basement can help you achieve the level of fitness and health you desire. Basement renovation contractors can help you design your home gym that you and everyone in the home can enjoy.
HOME OFFICE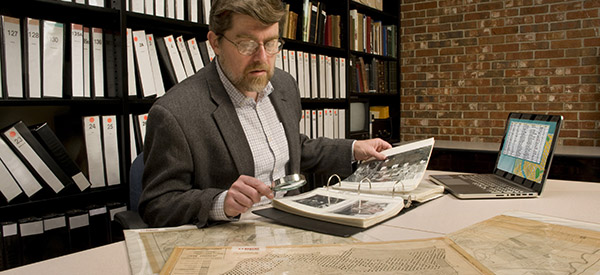 Do you need a dedicated workspace in your home where you can work in peace and quiet?
A basement office can transform your basement into a comfortable, modern, and convenient place where you can work from home.
BASEMENT BAR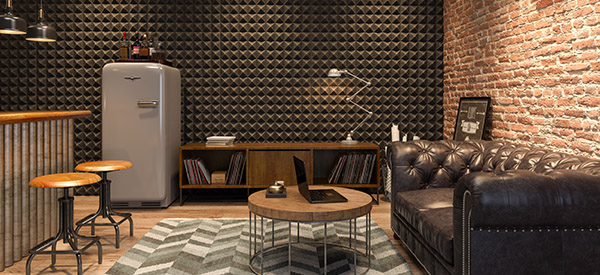 If you like to entertain, a basement bar can be just the thing for you.  You can choose from a wet bar or a traditional bar to suit your needs. You can even have a sports bar where you can enjoy with friends or relatives. The sky is the limit when it comes to designs you can choose from.
HOME THEATRE/MUSIC ROOM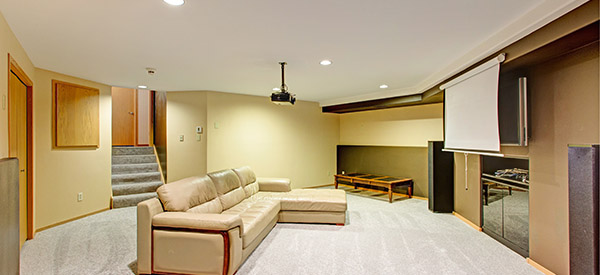 Are you a movie buff? Do you love music? A home theater or music room can also be a creative transformation for your basement. In fact, there are renovation contractors that specialize in luxury basement finishing such as a home theater.
HOME SPA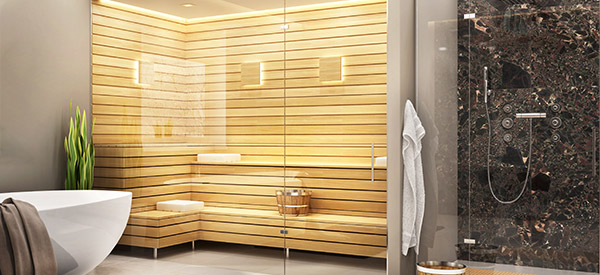 For those who love the spa, there is nothing better than a home spa that you can enjoy every day. You can have a sauna, an exercise room, a steam shower, and anything else that you would love in your very own spa.
Of course, this luxury basement project will cost a lot of money. It is therefore important to hire professionals who specialize in luxury basement renovations to guarantee that you get what you have in mind.
IN-LAW SUITE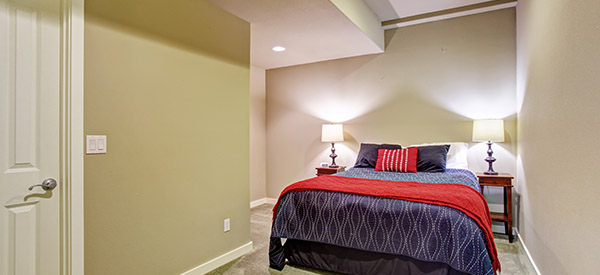 For those with aging parents, an in-law suite in the basement can be a great idea to provide them with comfortable yet private accommodations. This is considered an accessory dwelling. It will have a bedroom and a full bath.
In-law suites can add value to your home's selling price in the future.
MODERN SANCTUARY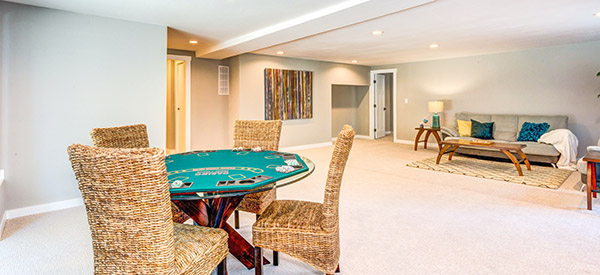 We all crave a sanctuary now and then where we can relax and have some alone time. Your basement can be an extra living room with a fireplace where you can spend cold winter nights, do arts and crafts, watch TV, or read a favorite book.
You can also have cozy conversations in your modern basement.
BEAUTIFUL PLAYROOM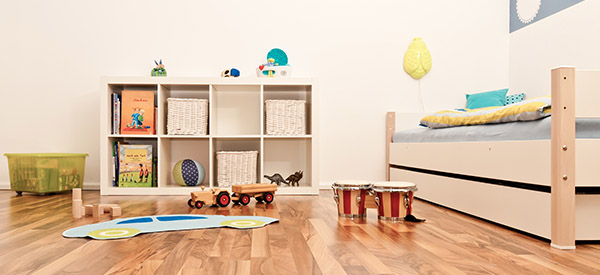 If you have kids, a playroom may just be a great idea for your basement renovation. You can keep kids busy in the basement where their mess won't be seen upstairs. You can create a beautiful playroom where your kids will love to spend time indoors when the weather is not so fine.
These are just some of the many ways you can transform your basement into amazing living spaces that your family can enjoy. You can consult professional basement renovation contractors to design and build the basement you dream of that is within your budget.
Where to find reliable basement contractors in Toronto
It is not difficult to find basement contractors in Toronto. It will be more challenging to choose the right basement contractor for your project that can deliver great results at a price you will love.
You can't start a basement renovation project without researching Toronto contractors with the best prices. When we say best, it isn't necessarily the cheapest because you wouldn't want to compromise quality and safety when it comes to your basement.
It is important to get accurate estimates you can compare using specific criteria such as price, the scope of work, warranties, insurance, experience, and reputation.
When choosing your contractors, it pays to take your time and ask the right questions.
Where can you find reliable basement contractors in Toronto that offer great value for your money?
Obtain free quotes today using a short form on this page to connect with reputable Toronto basement renovators.
This service is FREE and NO OBLIGATION on your part.