23 January 2020,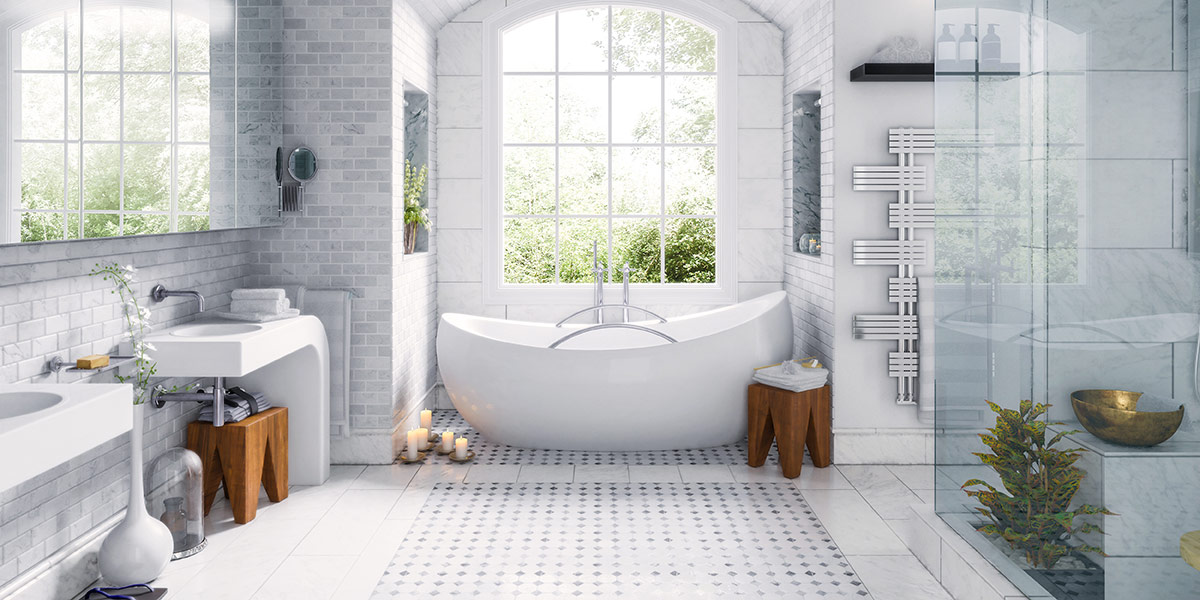 If you are planning to remodel your bathroom in Toronto, you will need valuable advice to save time and money!
Renovating a bathroom will cost thousands of dollars.
Thus, you must know what you are doing to make sure you get satisfactory results.
Whether you have a small or large bathroom, it is important to plan your project very well to ensure it will suit your needs for a long time and that you stay within your budget.
Below you will find easy tips for a bathroom renovation with professional contractors that can help you save a ton of money.
Understanding the cost factors of a bathroom renovation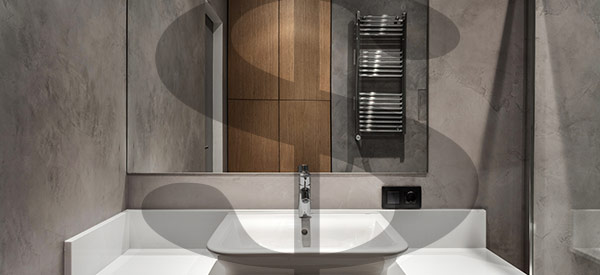 Good news for homeowners planning a bathroom remodel.
This type of project can have as much as a 70% return on investment if you should sell your home in the future.
But even if you have no plans to sell your house, there are still many benefits to be gained.
Your home becomes more enjoyable, functional, convenient, and suited to your needs.
When planning the budget for your bathroom remodel, it would be wise to look for ways to save money so you can keep the costs low but enjoy a high return on your investment.
Bathroom renovation costs for Toronto homeowners
Based on statistics from the National Kitchen and Bath Association, a standard bathroom remodel costs around $11,364 in 2016, with labor costs accounting for about 20% of that amount.
In Toronto, a homeowner can expect to spend from $5,000 to $15,000 on a standard bathroom renovation.
The final price depends largely on the size of the bathroom, the materials you select, the design, and the scope of the work.
The more complex the project, the higher the price.
This type of home renovation is exciting and you are probably just anxious to get started.
After all, a bathroom is one of the most frequently used rooms of the house and you want it to be as comfortable, convenient, and beautiful as possible.
But before getting started, make sure you have prepared a well-planned budget.
To know where most of the project's budget will go, it is advisable to understand the most common expenses to expect with a bathroom remodel.
Demolition
Gutting down a wall must be done by pros or you could risk water damage.
For this part of the project, most homeowners fork about $1,500 to $2,000 including clean-up.
Plumbing and Electrical Work
This type of work needs a licensed professional for safety reasons and to ensure that they comply with standards.
Most tradesmen charge from $75 to $125 per hour.
Additional work like installing recessed lights or pot lights will increase the bill.
Tilework
One of the most important aesthetic elements of a bathroom project is the floor and wall tiles.
Aside from the materials (depending on whether you choose ceramic, marble, natural stone, etc.), the installation cost range from $6 to $15 per square foot, depending on the complexity of the design and the material.
Vanity
The vanity takes up a huge chunk of the budget.
A custom-made vanity would be significantly more expensive than a stock option.
In addition, you need to set aside a budget for the installation.
Walk-in shower or tub
Installing a walk-in shower or a tub will set you back a few thousand dollars.
This includes buying new fixtures.
If your existing shower or tub still works, you can save a lot by retaining it.
However, be sure you won't need to replace it again soon.
Plumbing fixtures
Don't be surprised at the cost of plumbing fixtures; they can be quite astronomical.
Don't skimp when it comes to fixtures but rather, choose quality ones that can last a long time.
Lighting
The quality of lighting in your bathroom will define its functionality as well as its ambiance.
You don't want a dark bathroom, especially with kids or elderly persons in the house.
Labor
On top of installation costs, you will need to prepare a budget for the general labor such as for cabinetry, painting, etc.
Find out from the contractor if the cost for general labour is already included in the quote.
Understanding what components will go into your budget will help you figure out where and how you can save money.
Check out this guide to small or large bathroom renovations in Toronto to help you plan your project.
7 Easy Ways to lower the cost of a bathroom remodel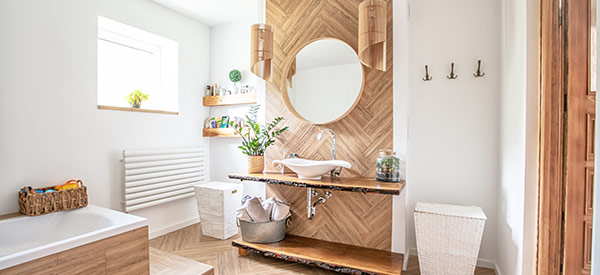 We know you are here because you are looking for ways to save money on your bathroom remodel.
The first tip we recommend may seem incredible but it will be money spent wisely.
Read on to learn other proven and useful tips that can help you plan a practical budget for your project.
Tip #1: Work with a professional bathroom contractor.
This may sound expensive to someone who is remodeling on a budget but hiring a reputable professional will help you avoid expensive mistakes.
A professional will make sure the project has a clear design, budget, and timeline and will help you to get the most value out of your investment.
In the long run, hiring a professional will save a homeowner time and money.
Tip #2: Don't move the plumbing.
Using the existing plumbing pipes will save tons of money.
Relocating the tub or toilet are huge tasks and will cost a project more money.
Tip #3: Make use of existing bathroom components when possible.
Don't be in a rush to discard everything from your current bathroom.
If it isn't broken, don't fix it unless your budget can afford it.
For example, you don't need to replace the whole toilet if it is still in decent condition.
You can update by replacing the toilet seat or the cover.
Tip #4: Buy floor tiles from direct suppliers.
A big chunk of the budget will go to renovating the bathroom floor.
You can save tons of money by buying directly from a supplier so you can negotiate the price.
A contractor can also refer you to a supplier and get a volume discount.
Tip #5:  Don't use floor-to-ceiling tiles.
The $100 per sq. ft. glass tiles you are eyeing would probably look amazing but it will cost a ton of money to use in the whole bathroom.
You may want to consider using the glass tiles as a feature wall or border and mix it with plain tiles that cost less.
Classic and plain tiles can be combined with other designs to create a harmonized look at half the price.
You can also use tiles on the shower and floor areas only and use wainscot or paint for the walls.
Tip #6: Look for alternatives to custom vanity or countertop.
Custom vanity or countertop are much-touted but they cost a lot, too.
If you are willing to shop around, check out retail items, or even second-hand or thrift shops, you might be able to find a bargain that would be a unique touch to your bathroom.
Tip #7: Stick to the plan.
Before starting construction, review the bathroom's design you have selected.
Once approved, stick to the plan unless a change is called for due to unavoidable circumstances.
Making changes to your design or layout will cause an increase in your budget.
To save money, avoid making changes.
These are but 7 ways to reduce the price of your bathroom remodel.
You should also compare the prices of reputable contractors.
You will find that prices will vary from one contractor to another because they will have different designs, materials, and other price points.
Compare them and choose the package with the higher value to save even more money.
To get started, fill out the form on this page and receive FREE and NO OBLIGATION quotes from licensed and experienced bathroom contractors in your area.
The do's and don'ts to remember when saving money on your bathroom renovation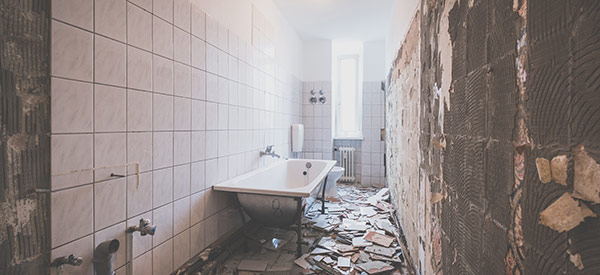 Homeowners who are interested in a bathroom renovation often want to know first," how much will it cost?"
Of course, this is totally understandable.
Then they want to know how the price can be reduced to suit their available budget.
While the price tag for a bathroom remodel can be staggering, do keep in mind that the money you spend is within your control.
The trick is to minimize the costs without sacrificing safety or quality.
Here are some do's and don'ts that can guide you in your budget planning.
Hire a designer.
If you wish to save money, it is a good idea to hire a designer from the very start.
A designer will help you create the space you dream of with a clear plan and a realistic budget.
He can help you eliminate options and choose the best ones from the numerous designs that you will be faced with.
Without a clear design and plan, your project can become a tale of misfortune.
Find a reputable contractor.
An experienced contractor will execute the design through efficient construction.
He will assemble a team of reliable and skilled trades to be able to deliver results that exceed your expectations.
He will also assist in the permits required and with the selection and purchase of materials needed in line with your budget.
He will provide you with an accurate estimate of the costs for materials and labor so you don't receive any unpleasant surprises.
Compare Prices.
Take the time to compare prices, not only for materials but all contractors or sub-contractors for your project.
Comparing prices will let you choose the best value for your money and save.
You can start comparing designers or contractors using our short form on this page, free of charge and without any commitment!
Choose quality plumbing fixtures.
You want your plumbing fixtures to last.
It is advisable to go for high-quality fixtures that you can afford.
If you have a small budget, look for good brands but nothing fancy.
This will help you save on plumbing repairs and replacements in the long run.
Use shelves for storage space.
You will need ample storage space in your bathroom.
You don't want your shampoos, towels, and other products scattered all over.
You can save money with open shelves for cabinetry.
Use paint more.
Paint is cheaper than tiles and can add more character to your bathroom than you can imagine.
A designer can help you pick the right paint color combinations to create an accent wall.
You can also go with neutral colors to update whenever you want.
You can use tiles on flooring and the shower area.
Using paint more will reduce your tiling expenses.
Go classic rather than trendy.
A bathroom renovation is a major investment and can make a big difference to the value of your home.
Your design should stand the test of time (you don't want to be renovating again in 5 years.)
Avoid trendy colors with paint or gaudy tile patterns.
A classic look will help to sell your home faster and for more money if you decide to sell in the future.
Don't DIY.
A bathroom is a very important part of your home and greatly impacts its market value.
A bathroom remodel is not an ideal DIY project, unless you are only doing cosmetic changes such as replacing paint or adding shelves.
Even minor mistakes can cost you more money.
Huge mistakes with plumbing, flooring, or electrical work can easily double or triple your budget because you will need to do it all over again.
Entrust your bathroom remodel to a reputable professional and save money in the long-term.
Don't splurge on the "not important" stuff.
You don't need to buy a luxurious sink or water closet.
You don't need a custom vanity or countertop.
Instead of splurging on these things, consider priorities and splurge on the extras only if your budget can still allow it.
Don't forget the lighting fixtures.
You don't want to end up with a dark bathroom.
Well-positioned LED lights can brighten up the room and simple but tasteful lighting fixtures can create the ambiance you desire.
You can find affordable but cool lighting fixtures to make a statement in your bathroom.
Don't forget the ventilation.
Invest in a fan, preferably with a timer.
Your fan should work even after you have stepped out of the bathroom.
This prevents condensation that could damage your ceiling paint.
Look for a fan with the right CFM for your bathroom size.
Don't forget the contract.
If you are talking to someone who says he can do the work but no need to write up a contract, walk away.
A written contract protects you and your home so you know exactly what you should be getting for your money.
It spells out the materials, scope of work, start and completion dates, warranties, and the responsibilities of the contractor.
Without a written contract (you should read the fine print before you sign), you are a sitting duck.
Would you like to know more about saving money from bathroom renovations?
We have more tips for you so read on.
How to save money on your bathroom tiles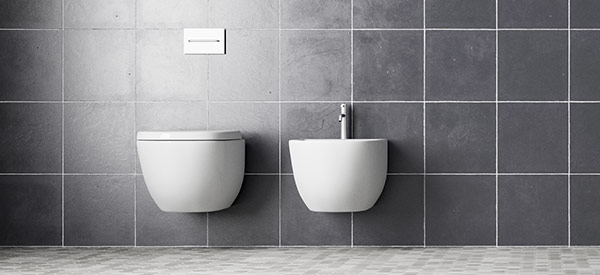 Without a doubt, bathroom floor and wall tiles can make a big difference in the overall look of your space as well as your budget.
Bathroom tiles add elegance to your bathroom but they cost a pretty penny.
In fact, your bathroom tiles will be one of the most expensive components of your project.
The spread in pricing on tiles is huge so it can be difficult for homeowners to know how to choose the right tiles for their bathroom project.
How do you plan your bathroom tile design without breaking the bank? 
You need to determine where you want the tiles to go.
You can choose tiles for the entire bathroom or just for selected areas to reduce the cost.
The more tiles you use, the higher the price of your bathroom remodel.
Types of Bathroom tiles and prices: which one is best for you?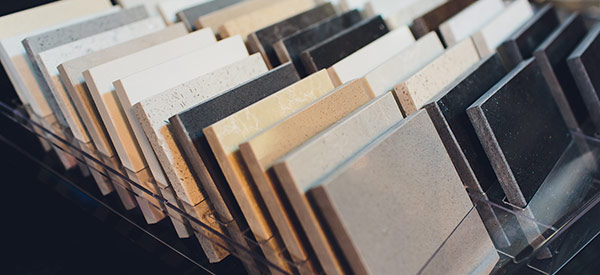 Many bathroom tile stores offer a wide range of materials including ceramic, marble, and porcelain for you to choose from for your flooring and backsplash.
You will find an endless variety of sizes, designs, and colors.
Prices will also vary, and even a few cents difference in price can mean a couple of thousand more or less to your budget.
Porcelain vs. Ceramic: Material and Installation costs
Two of the most common tile types used for home renovations are ceramic and porcelain tiles.
Ceramic tiles will cost from $8 to $15 per sq. ft. for labor and materials while porcelain tiles cost more at $12 to $20 per sq. ft.
Tiles are rated from 1 to 5 to indicate their suitability to the areas of the house.
For bathroom or backsplash, it is best to choose tiles with a rating of 1 or 2.  For heavy-traffic areas, tiles with a rating of 3 to 5 is advisable.
Porcelain tiles cost more (in materials and installation) than ceramic tiles because of their ability to resist stains and moisture.
They are ideal for bathroom floors, showers, and backsplash.
As a hard and dense material, it can also stand up to traffic better than ceramic tiles.
They can also withstand cold temperatures without cracking and absorbs almost no water.
Available in semi-gloss, unglazed, glazed, matte, and textured forms, they provide many choices.
They are however more difficult to cut which also accounts for the higher installation cost.
In contrast, ceramic tiles can cost about 50% less than porcelain tiles per sq. ft.
While durable, stain-resistant, and moisture-resistant, they score a bit lower than porcelain in terms of quality.
Additional costs for tile work
You should expect additional costs for your tiling project.
Removing the existing flooring: The contractor will need to remove old flooring before laying the new one. You can expect to pay about $4 extra per sq. ft.
Repair of concrete: If the concrete floor needs to be repaired, an additional cost of about $3.50 per sq. ft. will be added.
Subfloor: Concrete that is too damaged will need a new subfloor. The cost, on average, is about $2.00 per sq. ft.
Subfloor repair: If the subfloor needs to be repaired before the tiles are installed, an additional cost of $38 or more will be added.
Backing boards: A bathroom floor will need a backing board which costs about $7 per sq. ft.
Consider the above costs when choosing your bathroom tiles so you can be well-prepared with your budget.
You can get valuable advice from your contractor regarding the best tile materials that suit your taste and budget.
He can also help you find the best prices for tiles in your area.
Factors that affect the price of your bathroom tiles
A few factors have an impact on the price of installing tiles in your bathroom.
If you have the entire space tiled, it will cost much more than just the flooring.
The size of your bathroom plays a huge part in the overall cost.
Small tiles cost more to install than large tiles.
Smaller tiles require more effort as they are laid by hand and takes more time compared to larger tiles.
The shape of the bathroom area for tiling also affects the cost.
If your tub or shower has many corners or unusual angles, you may pay more.
Before making your final choice for your bathroom tile installation, make sure to understand the costs and obtain an accurate quote from reliable contractors.
Want to save on bathroom tiles? Here are some simple tricks
Add a border: Basic white tiles are very affordable compared to mosaics. You can use plain tiles and create a border for visual interest. Doing this can help if you are renovating the bathroom on a tight budget.
Paint walls. Use paint on walls to reduce your tile expenses. You can create a feature wall.
Use wainscoting: Square footage for wainscot will help you to lower the tile installation costs. They can combine beautifully with tile patterns.
Choose subway tiles: Subway tiles may be old but they don't go out of style. They also cost much less than other tiles. You can use them in combination with other designs to make a statement but effectively lower your tile installation costs.
Look for discounts or bargains: You may be able to find discounted or tiles on sale from time to time. Take the time to look around and compare prices.
Save money with the right bathroom contractor in Toronto
The truth is that bathroom renovations can be exciting but also stressful.
For a lot of people, a bathroom remodel is a good way to increase the property value or improve the space for more comfort and convenience.
It requires extensive planning and a substantial investment.
Hence, you need a reliable professional to help you navigate this complex project and guide you successfully from start to finish.
An experienced bathroom contractor will be able to execute the bathroom design you are dreaming of and work with your budget.
His vast experience and knowledge in bathroom renovations will be of invaluable assistance to you when planning, designing, and constructing your bathroom space so you are happy with the results.
You can save money with the right bathroom contractor in Toronto starting with the right design, materials, and skilled labor to avoid mistakes and regrets.
Reputable bathroom contractors offer:
Cabinetry
Tile works
Countertops
Walk-in showers
Vanities
Glass enclosures
and so much more….
Are you ready to create the bathroom you have always wanted?
Take two minutes to fill out the form on this page and connect with the best Toronto bathroom contractors.
Receive free and no-obligation quotes from reliable professionals and choose the right offer that suits your needs and budget!
With our partner bathroom renovation specialists, you can have peace of mind that your project will be a huge success.