8 August 2019,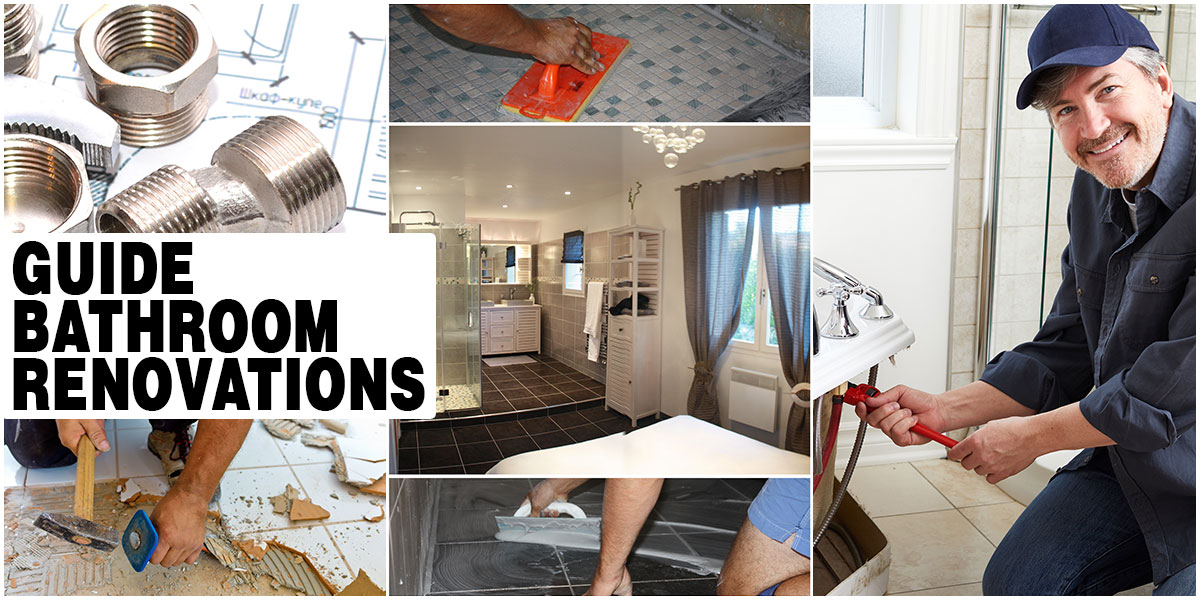 Bathroom renovations are very popular in Toronto.
With the high demand for space, home prices are one of the highest in the Canadian real estate market.
This means that homeowners need to be innovative to maximize their existing space while protecting the value of their property.
It is also critical to consider your future plans so that your house can sell for a profit when the time comes.
Renovating a bathroom is a very complex and important project.
It requires a significant amount of money and requires planning to minimize the inconvenience to your household.
More importantly, it needs to be done properly to make sure the results will improve your home's value.
If you are planning to remodel your bathroom, you can find right here tips and tricks that can help you save time and money.
Identify your goals: The key to bathroom renovation success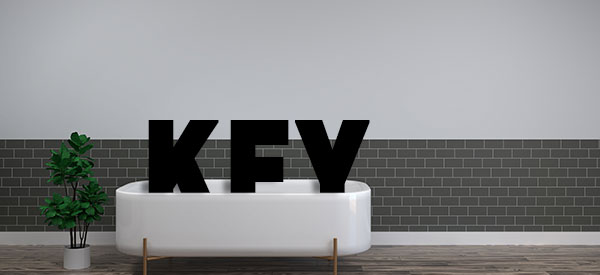 Why are you interested in renovating your bathroom? Most homeowners do it for very important reasons:
To sell a house
To Increase market value or selling price
To modernize a dated bathroom
To expand the size of the bathroom
To improve aesthetics
To fix and repair issues
All of the above are very valid and good reasons to undertake a bathroom renovation. But of course, this type of project comes at a price.
Identifying the reason for the project and your goals will help you to determine the right bathroom design and how much you should spend.
Renovating a bathroom to sell a house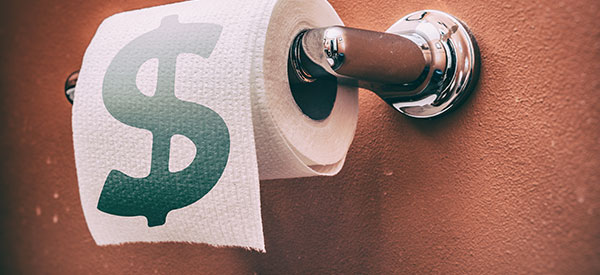 If you are renovating an old bathroom because you plan to sell your house, you would want to be able to recover the cost from your selling price.
There is really no fixed cost or a set return on investment because it varies from one project to another.
The selling price of a house depends on a variety of factors.
However, it is a proven fact that homebuyers are particular about bathrooms and yours can be a deal maker or a deal-breaker.
Above all, prioritize repairing what needs to be fixed.
Is your plumbing in good condition?
Are the bathroom fixtures outdated and unappealing?
Is the bathroom too cramped and without storage space?
Work on the issues with a good designer or contractor with your potential buyer in mind.
Do bathroom renovations provide a good return on investment?
According to the Appraisal Institute of Canada, bathroom, kitchen, and basement renovations are the most economically beneficial renovations to a home with as high as 50% to 75% ROI.
Many homeowners have a bathroom renovation to improve or fix worn or damaged fixtures or update its appearance.
Typical bathroom renovations include:
Replacement of floor covering
Upgrade of light fixtures
Repainting of walls and ceiling
Replacement or refinishing of doors, baseboards, or trim
Although many people choose to replace the tiles surrounding the bathroom, others choose to upgrade with luxurious items such as a Jacuzzi, walk-in shower, or a whirlpool tub.
Keep in mind that homebuyers may be impressed with such luxury but they may not necessarily be willing to pay for them.
In other words, if you are renovating a bathroom to enjoy it, you can go ahead with installing a steam shower or a Jacuzzi.
But if you plan on selling immediately, it is better to keep the costs down to get a higher return on your investment.
Improve your home with wall and ceiling renovations too.
How does a bathroom renovation increase the value of a house?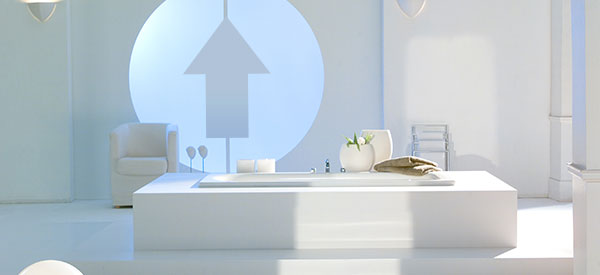 The bathroom is a major influencer when it comes to homebuyer decisions.
Because the bathroom is an important room of the house that is used daily, it is important that the bathroom be spacious, convenient, accessible, visually appealing, and comfortable.
Today, the bathroom has evolved into something more than just a place to take a shower or use the toilet.
Thus, modern bathrooms now have a double vanity, storage space, smart toilets, energy-efficient lighting, and spa-like showers, steam baths, or Jacuzzi.
Indeed, bathrooms have come a long way. But before you get carried away with your bathroom project, you need to understand how your renovation can affect your home's market value.
According to the Bank of Canada, a bathroom renovation can increase the value of your home.It states that the maximum cost of a bathroom remodel is estimated to be 5% of the property value.
So for a house worth $250,000, that is roughly $12,500 for a bathroom renovation.
You can potentially recover about 85% of the cost of your improvements.
Cosmetic changes such as new wall paint or new fixtures are low in cost but do wonders.
So why are bathroom renovations advisable before selling a house?
To help sell it faster and find more potential buyers
To potentially increase the selling price
To fix issues that could come out after a home inspection
 A house becomes more desirable for buyers if the bathroom is modern and functioning excellently.
Even if you are not selling, a renovated bathroom can help you save on energy costs while increasing your personal satisfaction.
Bottom line: You can never guarantee a full return on your investment with a home renovation. It is better to renovate your bathroom or any part of the home a few years before you sell. This will allow you to enjoy the benefits of your project before your home sells.
Expanding a small bathroom: Ways to improve a small bathroom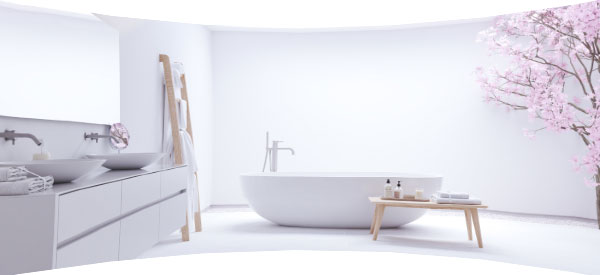 Are you remodeling a small bathroom and want to expand it?
You may need to demolish or gut a bathroom in order to increase the floor size.
Relocating plumbing fixtures or changing the floor layout, regardless of the size of the room, will increase the cost of your bathroom renovation.  Prices will go up if you are changing the location of your tub, sink, toilet, etc.
Removing walls to change the room's footprint will also increase the project's cost.
It is advisable to work with an experienced bathroom contractor for a project of this magnitude. While you can save on labor costs by doing the work yourself, you can't deliver the same quality of the completed project unless you are experienced in bathroom construction.
Small bathroom ideas that can save money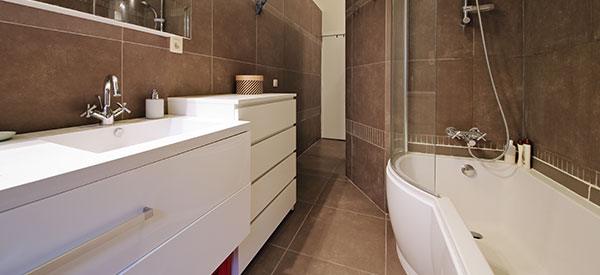 Maximizing a small bathroom can be a challenging task.
You want something that is visually appealing and yet practical.
Below are some ideas that can help you design a small bathroom with style.
You can overcome the obstacles of small space with amazing results.
Easy tips for you to save on bathroom space
If you have a half-bath (toilet and sink), a ¾ bath (with a shower or tub), or a full bath (with toilet, tub, and shower), it is important to first evaluate your available space before a renovation.
Use small bathroom fixtures
Whether or not you plan a major demolition of your bathroom, a small bathroom can be more spacious with smaller bathroom fixtures.
Consider a floating vanity, wall-mounted sinks, and plan carefully where to place plumbing fixtures.
Optimize storage space.
Storage space is critical even in a tiny bathroom.
Consider built-in shelves or hanging cabinets for storage space.
Soap and shampoo niches can be built in tiles and rolled towels can be placed in pretty baskets.
Make the space look bigger
Even a tiny guest bath or powder room can offer more than just the basics.
These tricks can help you to create a stylish bathroom.
Mirrors:
Install a mirror on an entire wall to create the illusion of space.
Contrast:
Color contrasts work well to create flair.
Black and white accents, bold colors like red or blue, and a framed mirror can add a unique look while making the room look bigger.
Make a statement:
Add a focal point to your bathroom such as a statement wall or a full-length mirror.
5 Easy Steps to bathroom renovations in Toronto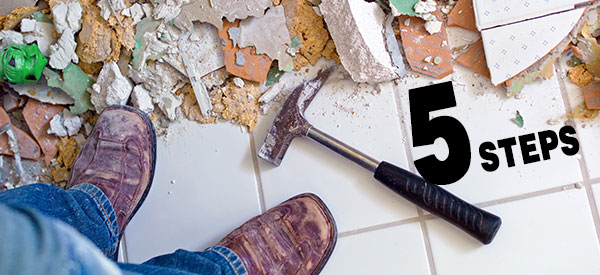 Finding the right design for your bathroom won't be an easy task. This guide can make it less stressful and time-consuming for you.
When you hire a bathroom contractor, most companies already offer an interior design package that allows you to choose your interior and determine the cost.
With this type of service, you can find the best design that suits your needs and not worry about over-spending on your home renovation.
What are the steps to planning a bathroom renovation in Toronto?
Determine the layout you want.
Determining the desired lay-out is the first step to planning your bathroom design.
It will also help you determine the budget that you need.
Make a list of what is important for you, keeping in mind the space allocated.
If your existing layout is fine, you can keep things where they are to eliminate the additional plumbing costs.
Search for a bathroom contractor.
Once you know what your goals are, it is time to look for a good bathroom contractor.
You will need to discuss with your contractor the list of your "needs" so he can provide recommendations for you to consider.
Most contractors will already have designs you can choose from.
He can also recommend the toilet fixtures you need and the best sources to save money.
When you have selected a design, your contractor will then provide you with a quote for labor and materials.
Prepare your budget.
Before the start of the project, it is important to prepare your budget.
How much can you spend on the renovation?
The cost must also have about 20% contingency allowance because most renovations don't work according to a plan.
Problems or emergencies do arise which could increase your cost.
A standard bathroom renovation will include the following costs:
Carpentry (for demolition work, the framing of niches, cabinetry, etc.)
Plumbing
Electrical
Waterproofing
Tiling
Painting
Sink, tub, or shower)
Drains
Tiles
Vanity
Lighting
Exhaust fan
Disposal of waste
Keep in mind that there are ways you can obtain financing for your project, including your mortgage broker.
Many renovation companies also offer financing plans for their clients.
Choose tiles, bathroom fixtures, vanity, etc.
Your choice of tiles and bathroom fixtures will have a big impact on the cost of the project.
Italian shower faucets/head will cost more than the average price.
A custom-made vanity will also cost more.
Tiles come in a wide variety and the price depends on the material and design.
Finalize the plans and sign a contract.
You must have a written agreement with the contractor of your choice.
The contract must stipulate the services and materials included in the cost, warranties, the total cost, terms of payment, and the responsibilities of the contractor.
If any part of the work will be outsourced by the contractor, it must also be indicated.
Check that the contractor has the necessary liability insurance and workers' compensation insurance.
Our experience has taught us a few very important things:
✓   You get what you pay for. If you choose cheap labor and cheap materials, you can't expect quality.
✓   Planning a home improvement project should be done carefully. Don't overlook your future plans; make sure to plan for a home you can enjoy for a long time or consider what a buyer would want if you will sell.
You can find a great bathroom contractor in Toronto right here.
In just 2 minutes, you can fill out the form below and request FREE and NO OBLIGATION quotes you can compare.
Save time and money in planning the best bathroom renovation that suits your needs and budget!
Criteria for choosing a bathroom contractor in Toronto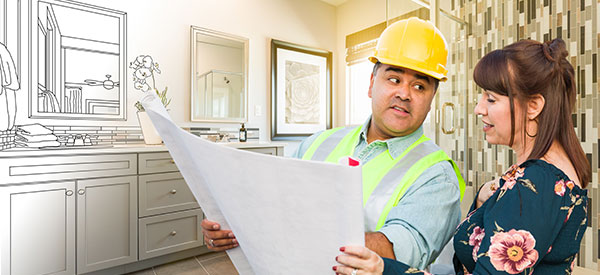 Statistics show that about 83% of homeowners in Canada choose a bathroom renovation to improve their home.
Unfortunately, some people are misled by popular home improvement TV shows that make renovations look simple and easy. Pretty soon, these people find themselves in hot water for being unable to complete the project because they lack the know-how and skills or they overshoot the budget. Being in a tight spot, they turn to handymen who are willing to continue a bad job. This can only lead to disastrous results.
The best way to undertake a bathroom renovation is to hire a qualified and experienced bathroom renovation contractor in Toronto.
You can easily find bathroom renovation contractors in our network that can help with a small to large bathroom project. But before you choose one, you should know what criteria to use for choosing your best bathroom renovation contractor.
Below are essential things to look for when hiring a bathroom contractor:
Credentials and Qualifications
A sure way to find a good bathroom renovation contractor is to hire one that serves your area.
A local contractor can provide valid credentials including a license and other professional certifications.
Do not be tempted to hire a part-timer because the quality of the work can cause a decrease in your home's value.
You can verify if a contractor is licensed by looking up the status of their license with the City of Toronto Trades Licensing.
Another important factor to consider in choosing your contractor is his length of experience.
How long has his company been in business specializing in bathroom renovations?
A minimum of 5-years is a good yardstick for gauging experience and knowledge in this field.
An experienced and established contractor will easily be able to provide valid references attesting to the quality of the work.
He will have several past customers who can verify his professionalism, ethics, and standards of the completed work.
You can also check with the Better Business Bureau or look for a contractor with the Renomark certification.
This means the contractor is a bonafide member of the Canadian Home Builders Association.
Professionals are required to carry adequate business liability and workers' safety and employer's liability insurance.
These types of coverage will protect you if your home is damaged during the project or if a worker gets injured on your property.
Professional contractors will offer a minimum of 2-years warranty for the work for the peace of mind of homeowners.
This attests to their commitment to providing superior work that ensures value for your money.
If you are renovating more than just your bathroom, you can also find more tips and valuable information to help you with bathroom, kitchen, or basement renovations.
You can be assured that all of our partner contractors are qualified, licensed, and insured.
You don't need to get in touch with various companies to get a quote.
You can save time and money by using our short online form to request for the best quotes from Toronto bathroom renovation contractors serving your area.
The roles of a contractor and homeowner for the project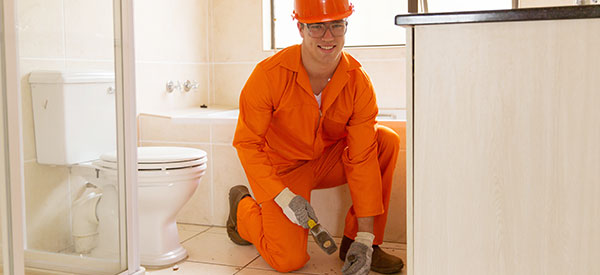 The success of the project will depend on both the contractor and the homeowner. Each one will have an important role to play.
To give you a good understanding of how a renovation project is done, refer to the role of the contractor and homeowner as explained below.
The role of a contractor:
Coordinate the work schedules of workers and sub-contractors (if any)
Inform you regularly about the progress of the work
Answer all of your questions in a timely and truthful manner
Meet deadlines agreed upon
The role of a homeowner:
Clear the renovation area of personal belongings
Choose the materials (tiles, fixtures, lights, accessories, etc.)
Stick to agreements and minimizes changes that could disrupt the work or increase costs
Be available to discuss any issues related to the project
Pay according to the schedule of payments stipulated in the contract
As you can see, both you and the contractor must work hand in hand for the successful completion of the project.
You must choose a contractor that you can trust and communicate with easily.
Our partner contractors were screened carefully based on their qualifications, experience, customer service, and personality.
You can find the right contractor using selected criteria for a smooth execution of your project.
How much does a bathroom renovation cost in Toronto?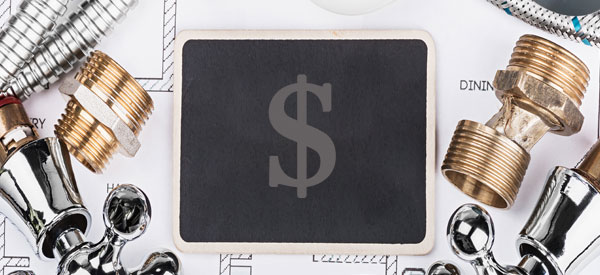 Studies show that a standard bathroom renovation in Toronto costs from $5,900 to almost $15,000.
For smaller projects involving updating fixtures in a small or medium-sized bathroom, the cost can be as little as $3,000 whereas bigger projects for completely overhauling a master bathroom can cost about $25,000.
The cost of a bathroom renovation varies based on the size of the bathroom, the selected fixtures, and the scope of the work.
The average cost of various bathroom fixtures
You will be needing some or all of the bathroom fixtures listed below.
These average prices can help you plan your initial budget.
Bathtub installation: costs from $2,500 to $4,200
Countertop: costs $2,700 to $4,000
Cabinetry: costs $4,500 to $7,000
Flooring: costs $2,600 to $3,500
Lighting fixtures: cost $1,200 to $1,800
Sink: costs from $1,500 to $2,300
Shower: costs $3,000 to $5,000
Toilet: costs $350 to $700
Bathrooms that require a complete overhaul such as increasing space by knocking down walls or replacing a tub with a shower can cost around $11,364 according to the National Kitchen and Bath Association.
A smaller bathroom overhaul can cost around $10,000 while a big bathroom may cost as much as $30,000.
Frequently asked questions about bathroom renovations
If you are considering a bathroom renovation to improve your home, you will surely have many questions in mind that you need to be answered.
We have compiled some of the most common questions from homeowners regarding bathroom renovations that can help you plan your project.
How long does it take to complete a bathroom renovation?
Small bathroom renovations usually take about 21-23 days (3 weeks) if no delays occur and no changes are made in the course of the project.
Larger bathrooms, especially complete overhauls, can take much longer (5 weeks) depending on the complexity of the project.
What are some of the most popular brands for bathroom fixtures?
There are many popular brands (from low-end to high-end) that you can find in the market.
Many contractors work with brands like Toto, Produits Neptune, American Standard, and Kohler.
What are the benefits of a bathroom renovation?
A bathroom renovation provides many benefits to homeowners.
It can increase the market value of a house, help to fix plumbing or other issues, improve energy-efficiency, increase comfort and satisfaction, and improve the overall aesthetics of a home.
Is it better to install a tub or a walk-in shower?
While a full-bath can have both a tub and a shower, some homeowners need to choose only one because of space or budget constraints.
The choice between a tub and a shower is a personal one and will depend on your preference.
Surveys show that more than50% of homeowners prefer a walk-in shower.
Smaller bathrooms may benefit from a walk-in shower to save on space.
Young people generally prefer to use a shower because it suits a busy lifestyle.
It is also easier for elderly people to use a walk-in shower.
Usually, only master bathrooms have a tub.
Do I need a permit for a bathroom renovation in Toronto?
You may need a permit for your bathroom renovation, especially if you are installing new plumbing or making material alterations.
You can speak to your contractor regarding the procurement of the necessary permit.
You can also use the Homeowners' Guide to Building Permits in Toronto as your reference.
What are the benefits of installing a new toilet?
A new toilet will be more energy-efficient than an old model.
It may also have additional protection against mold and mildew from condensation in the tank.
Of course, the aesthetic benefits can also add to the overall appeal of your bathroom.
Why is DIY plumbing not advisable?
The plumbing of your bathroom is critical.
Plumbing systems are intricate and can be time-consuming to do.
Ineffective plumbing can lead to higher utility bills, waste of water, and even lead to flooding and other problems.
What must I do to prepare for a bathroom renovation?
First of all, you should look for a good bathroom contractor to do the job.
You can work with a contractor regarding the best bathroom design that is suitable for your needs and budget.
You should also plan what bathroom you will use and determine if it is essential for you to stay elsewhere while the work is in progress.
This may be necessary for homes or condos with only 1 bathroom.
What are some of the innovative products for bathrooms in the market?
Many new bathroom products are available that are designed for the modern homeowner.
From floor heating systems, smart toilets, heated towel racks, mounted toilets, and steam showers, you can definitely find what you need to create the bathroom you dream of.
How can I save money from my bathroom renovation?
There are ways to save on bathroom renovation costs.
The first step is to make sure to obtain multiple bids online using our short form so that you can compare and choose the best offer.
Choose quality fixtures for your bathroom and avoid changing the layout if it is functional.
Stick to the plan when the project is underway and avoid making unnecessary changes.
Do I have to buy all the materials and fixtures from a bathroom contractor?
Not at all. You can choose to get a complete package or look for cheaper materials yourself and go only for labor or services.
The important thing is to have a licensed contractor overseeing the project and providing good advice regarding all aspects including the purchase of your materials.
Fill out the form on this page to connect with reputable bathroom contractors in Toronto.
Our partners will be happy to provide you with high-quality quotes that are tailored to your needs and budget.
Receive expert advice for your renovation with our partner contractors today!
Free and no obligation quotes from reputable Toronto contractors
You deserve quality workmanship for your bathroom renovation.
Since your home is your most important asset, you need a bathroom contractor that can deliver the most value for your project.
You can find many bathroom renovation experts in our network that specialize in small to large bathroom renovations.
Regardless of the size of your bathroom and budget, our partners will be happy to assist you from start to finish.
Licensed
Insured
Experienced
Top-rated among customers in Toronto
Our qualified and reputable partners have completed hundreds of bathroom renovations with outstanding results.
They are members of recognized institutions in the field of home construction and renovations in Ontario or Toronto.
Are you ready to start planning your bathroom remodel with the right contractor?
Be rewarded with huge benefits from a bathroom renovation project in Toronto. You deserve it!
Fill out the form below to connect with the best bathroom specialists in your area.
Receive FREE and NO OBLIGATION quotes so you can start planning your bathroom design and budget.