13 January 2023,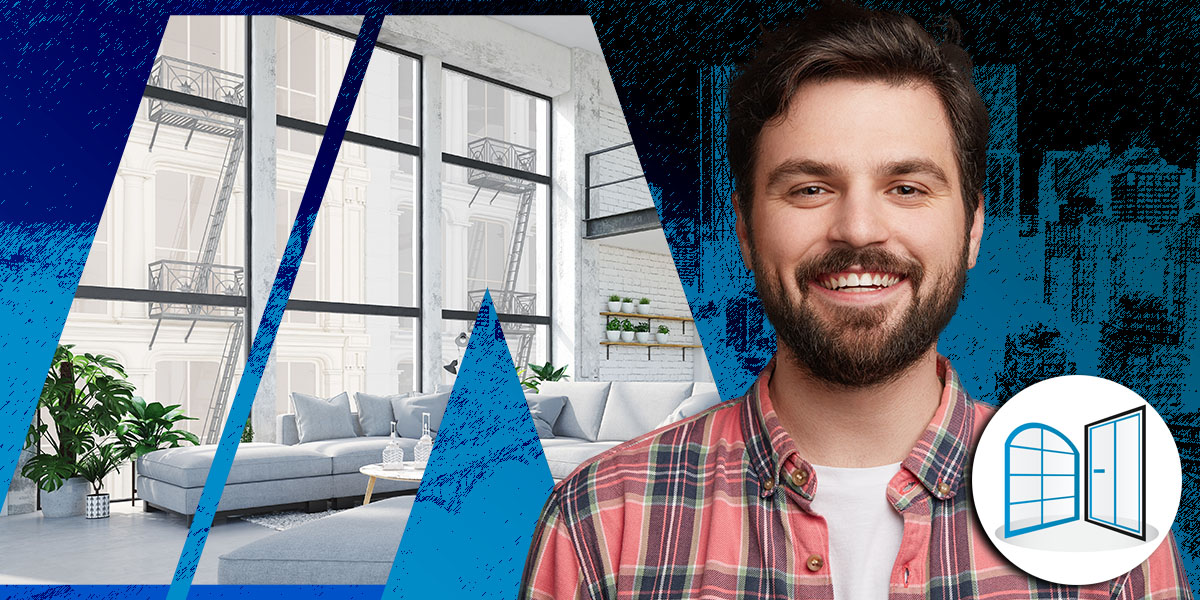 Sometimes, homeowners need to replace doors and windows to enhance their safety or to increase style or functionality.
In fact, expenditures of Canadians for home renovations in the last few years increased alongside rising real estate prices. Window and door replacement is one of the most popular home improvement projects that cannot be avoided over time.
We know that the thought of replacing windows or doors can be worrisome because of the price. There are actually many options for you to consider that would suit your needs and budget.
Windows and doors made of different materials can be designed by specialists so you will be happy with the style, durability and price.
You can compare and search for the right doors and window renovation specialists in just 2 minutes by using our short online form to obtain free quotes.
The many benefits of door and window replacement by professionals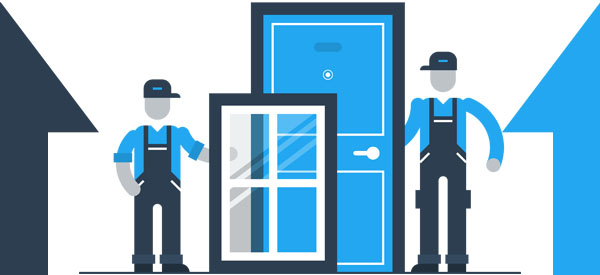 The weather in Canada is as diverse as its people.  Doors and windows are exposed to extreme heat and cold throughout the year.
As such, windows can deteriorate over time. By replacing damaged windows, you can get better protection from the heat and cold and bring down your energy costs.
Doors can also take a beating and can start to look forlorn over time. Perhaps, the door that came with the home you bought does not give you enough peace of mind and you want something sturdier, more secure, or more stylish.
Typically, a door would need replacement if:
A draft is coming in from the door
The door is difficult to open or close
Has rot around the frame
Is more than 25 years old
Whatever the reason for replacing your door or windows, you can certainly derive many important benefits in the short and long term.
Enhanced security
Thieves usually gain entry to the house from windows or doors.  Thus, it is critical that your windows and door are secure to decrease the risk of burglary or home intrusion.
Professional door and window renovation companies also offer warranties so you can benefit from your investment for many, many years.
Higher energy efficiency
With Canada's cold climate, the quality of doors and windows in a home has a big impact on the home's energy efficiency.
The greatest sources of loss of heat are doors and windows. By installing more modern windows or doors with better insulation, you can save money from monthly energy bills. This also means you will feel more comfortable in your home.
Increase your home's value.
Research shows that window and door replacements are among the home improvement projects with the highest ROI.
Efficient and stylish windows and doors greatly enhance your home's appeal and are considered as great selling features for home buyers.
There are many more ways of increasing your home's value in Calgary that are worth noting, though.
Greater comfort
Homeowners want maximum comfort and convenience in their homes. Windows and doors that function well increase comfort. It also ensures you have privacy and security whenever you are at home or away from home.
For door and window replacement in Calgary, choose from among our reputable and reliable contractors for your needs.
Stylish and Functional Doors for all types of budgets
Doors in a home are important because they provide security and increase our sense of well-being. At the same time, they add to the aesthetics of the home.
If you are considering the replacement of your doors, you must know the types of doors you can choose from.
FRONT ENTRY DOORS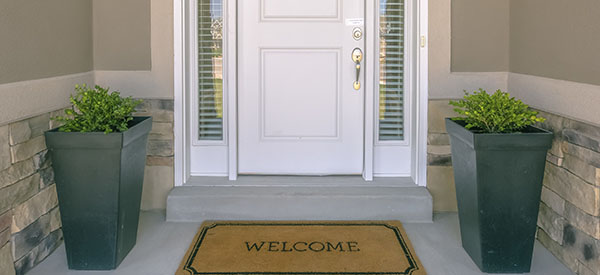 The quality of your front door is important because it is also an indication of your home's overall quality. If the front door is made of high-quality material, has a stylish look, and appears secure, it gives the impression that your home is well-maintained and in good condition.
The front door makes a statement to whoever is standing outside your home. To homeowners who plan on selling their houses, a beautiful front door is very eye-catching and improves curb appeal for buyers.
Choose from the many designs and styles of front entry doors that will suit your taste and budget.
Common materials and cost of front-entry doors
If you are wondering how much it costs to replace a front-entry door, below are some of the things you need to consider.
Wood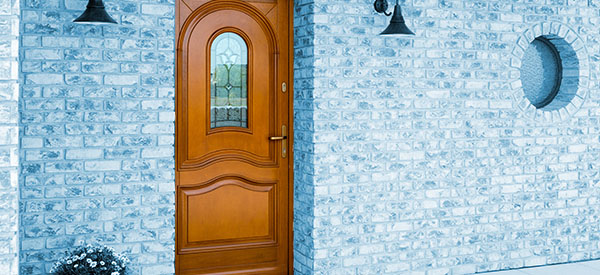 It cannot be denied that wood has a natural beauty and when it comes to wooden doors, the appeal, durability, and style is very high. But these benefits come at a price and wooden doors are usually more expensive than other types.
Wooden doors today have been made to withstand temperature and humidity changes to prevent fading, cracking, or warping.
Of course, you can find many choices in wooden doors, from composite materials to hardwoods and their prices also vary significantly.
A downside of wooden doors is their susceptibility to termites and mold so this type of door requires care and maintenance.
Fiberglass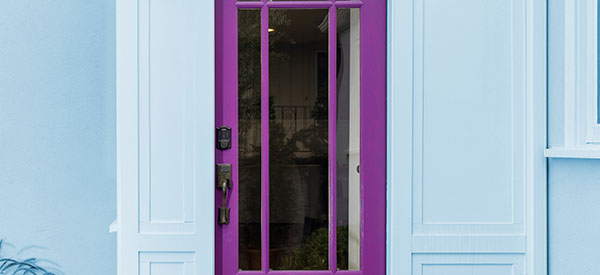 Fiberglass doors are usually cheaper than steel doors. This type of door is less prone to dents and scratches compared to steel doors. Note, however, that they can crack with force.
Front entry fiberglass doors will not split and as far as advantages go, they can be designed in different shapes and textures compared to steel.
In fact, fiberglass can even be made to look like natural wood grain.
Front doors made with fiberglass are very suitable to Canada's climate and don't require a lot of maintenance. They also come with more energy efficiency through insulation quality that can be similar to steel doors.
Steel doors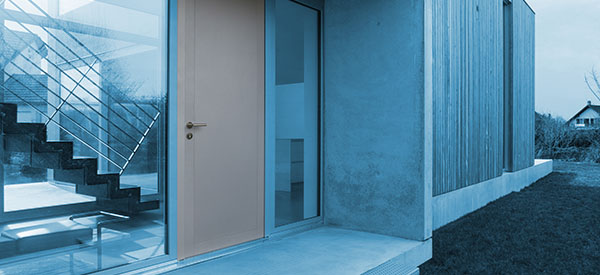 Many homeowners favor steel front entry doors because they are durable, strong, and cost-efficient. As they are made with galvanized steel; they are not prone to warping or swelling. They also have great insulation because they are made with polyurethane foam.
Steel doors can now be stamped with different patterns and shapes and can even simulate patterns for woodgrain.
A downside to steel doors is that they are more likely to have dents or scratches.
The cost of your front door will really depend on the size of the door and the materials you choose.
It is critical that your door is solid and properly built. The proper installation of a front entry door is likewise important.
Would you like to get accurate estimates for your front door replacement? Get quotes, free of charge, from our reputable partners by filling out a short form on this page.
Tips for choosing your front entry door replacement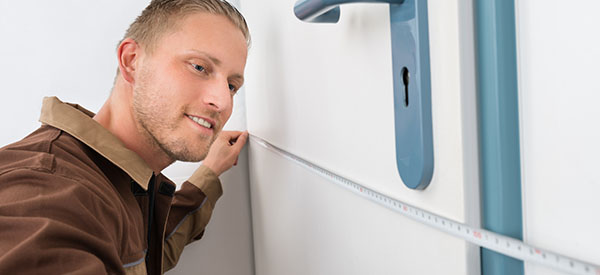 Choosing the right front door replacement for your home is not something you should do without careful consideration.  A front door costs money and it is also critical to your safety, comfort, and peace of mind.
If you are planning to get a front entry door for your home renovation, below are some tips you can use as a guide.
Look for a warranty.
When you are shopping for a new door, a salesman will always tell you that their product is of good quality. But how can you be certain?
You need to have a warranty for your front door. This will give you the assurance that the door you purchased will last a long time, the installation is done properly, and the service or maintenance will be provided when needed.
By obtaining a front door with a warranty, you can have peace of mind that you are getting good value for your money.
A high-quality door can last as long as 20 years. It is important that a warranty covers service and guarantees parts and installation for a reasonable amount of time.
Choose a front door with high-energy efficiency.
A high energy-efficiency means you save money from your monthly energy bill. Many doors from door and window replacement specialists have Energy star ratings you can use to guide you in your choice.
The quality of your door installation is also important because it will have a big impact on the functionality of your new door.
Some common sizes of front doors are 32", 34", and 36". Today, most front entry doors are preferably wider because:
It is more practical to be able to bring in and out larger furniture.
To allow in more light.
Makes a home look bigger.
For better aesthetics and improved curb appeal.

Choose a high-quality front door replacement.
While price is important to suit your budget, the quality of your purchase is far more important. You must take the time to compare your options and find a balance between performance, quality, and cost.
Investing in a solid, high-quality, and durable front door with an attractive design and finish will be to your best advantage in the long run.
Latest Front Door and Window Trends: Find the right design for your home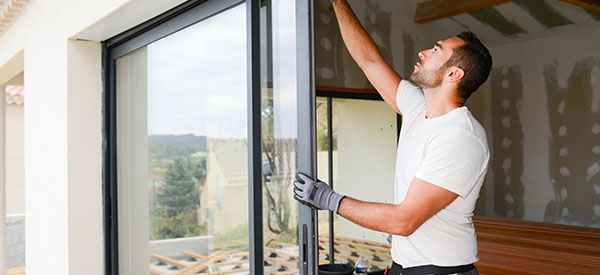 Would you like to know what the latest trends are for front doors in 2023?
You'll be surprised to know that front entry door designs have come a long way. Below are some tips you may want to consider for replacing or buying a new front entry door.
More glass
More and more homeowners are preferring full lite glass panels in their front entry doors. This is because this type of doors let in more light without compromising privacy.
Natural light is always desirable and glass panels make a home brighter. You can find glass panel shapes in varying shapes and designs.
Bolder colors
Homeowners have also started favoring bolder and stronger colors for their front entry doors. Doors are now being used as accents, letting them stand out instead of blending in with the rest of the home's overall color.
A red or blue door for a white house? The sky is the limit.  Of course, it is always better to consult a designer if you are doing a home renovation so you can be satisfied with the results.
Wood and metal
Windows and doors with paired wood and metal are trendy.  You can use latches, lacks, handles, and other accessories in brushed gold, steel, or black metal with a wooden door.
Merging of the Indoor and Outdoor
Today's homeowners are favoring opening up the interior of their homes to merge with the outdoors. They want to have better views of the exterior, minimize the number of walls, and have more window walls. Window configurations are larger, with sliding or folding doors that merge indoor living with outdoor living.
If you are looking for door or window designs that are trendy this year, choose products that complement the interior and exterior of your home. People see your front entry door and windows from outside and give an impression of the quality of your home. They also need to be weather-resistant, secure, and durable.
Further, buy doors and windows with a certification from Energy Star. A product with this certification means high energy performance ( in the upper 30% of the market) and can save you money and protect the environment.
Beautiful patio doors for your home – Compare and buy from local contractors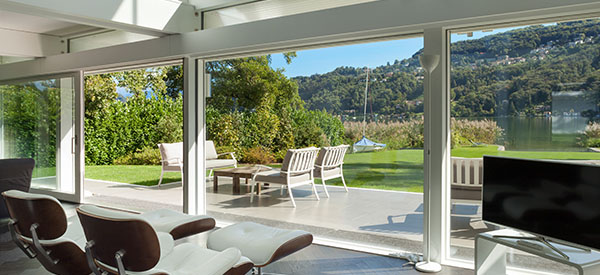 A patio door addition or replacement is popular as a home improvement project in Calgary. It can also serve as an entryway and the design is quite similar to modern window designs.
Many homeowners are worried about the security provided by sliding patio doors but there are many features that can be integrated with a patio door to act as a deterrent for burglars and intruders when you are away from home.
A patio door provides you with easy and convenient access to your backyard and allows more light into your home. Most patio doors consist of 2 panels, one fixed while the other is movable, but more modern designs can have 3 or 4 panels.
How much is a patio door in Calgary?
A standard-sized patio door can cost from below $2,000 and up, depending on the additional features you choose.  It is now possible to purchase custom-sized patio doors but they will be a little more expensive than standard sizes.
If you are considering a patio door purchase, fill out the form on this page and get free quotes from reliable local contractors in your area. There is no obligation on your part and you can save a lot of time and money!
When to replace windows – Tips for window replacement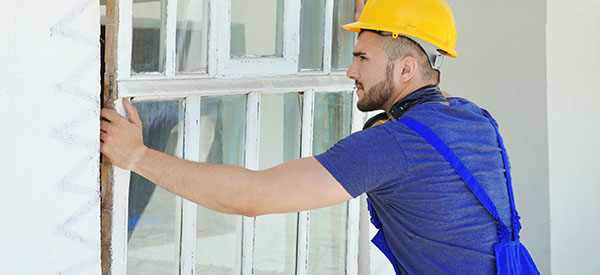 Usually, a homeowner doesn't pay much attention to the windows except when it is time to clean them. However, there may come a time when you will notice more draft, condensation, or even noises from the windows. This means it may be time to upgrade or get a window replacement.
Why do you need to get a window replacement?
In the past, the bathroom and kitchen were the top priorities of home buyers. Recently, potential buyers pay a lot more attention to the quality of the windows. The reason could be that the cost of replacing windows in a 2-bedroom house can cost from $5,000 to $8,000 for your standard windows. If you get custom windows with added features, the prices would go up significantly.
Window upgrades actually increase curb appeal and make an older home look more appealing and fresh. As a home improvement project, window replacements have a high ROI compare to other fixes.
If you notice caulking, draft, condensation, or rot, it is time to consider upgrading your windows.
TYPES OF WINDOWS AND THEIR BENEFITS
You can choose from many types of windows that would suit your home. Choosing the right window replacement can be fun as you visualize how much more attractive your home will be after the project. With new and more beautiful windows, you can also make other changes to your living room.
Casement windows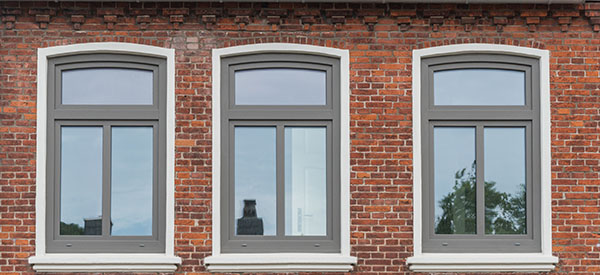 A casement window swings out and is operated by use of a crank. They provide great ventilation and seals tightly when closed. If you need to put windows in high places that may be difficult to open, a casement window would be ideal.
Picture windows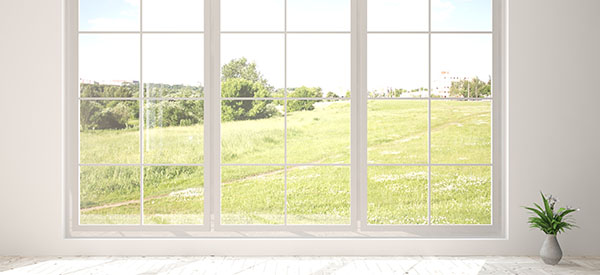 Picture windows are large in size but fixed and may have two casements on both sides. They let in a lot of natural light and give you a great view of the exterior. They are usually more expensive and are used to make a dramatic statement. The downside is that they don't provide any ventilation.
Double-hung windows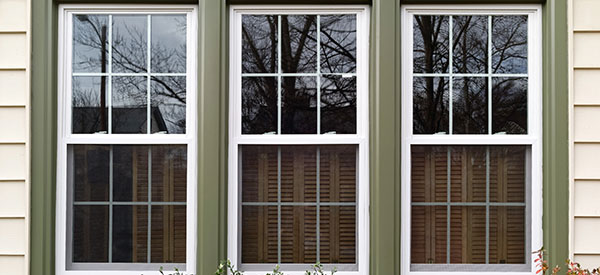 They have two sashes that can be moved. This type of window is great for ventilation and complements any home design, old or new. They are, however, often used to upgrade windows in older houses.
Bay windows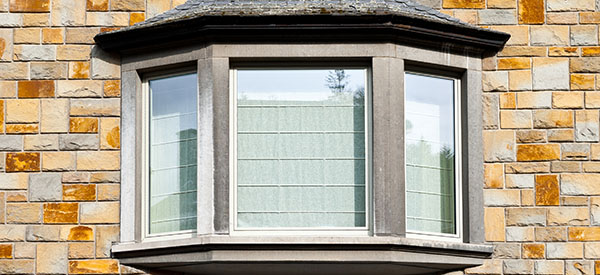 A bay window has a large fixed window in the center and a casement on both sides. These are often featured in Victorian homes.
This type of window is more complex than a standard window because it is heavier and would need extra support.  Experienced contractors can provide you with the recommendations necessary for bay window installation.
If you are enlarging the space for windows or adding windows where you didn't have them before, you should check with the City of Calgary's Inspection and Permit Services about a building permit.
How to save money with window upgrades
Window replacement or upgrade can be costly not only because you need to buy the window but you also pay for the installation.
Repairing windows will be less expensive than replacing them. If your window frame and trim are still in good shape, you can consider re-using them and just replacing the windows.  A glass supplier in your area can replace the glass and other accessories. Thus, you may be able to save hundreds of dollars with a simple repair.
You can check on the condition of your window by checking the frame to see if the wood is rotten. Of course, professional window installers can also do this for you and provide you with recommendations to help you save money.
In case your window frame is rotten or sagging, it would be better to just have a complete window upgrade.
To save time and money, always compare estimates and choose based on price and quality.
To get started, fill out the short online form on this page and receive FREE and NO OBLIGATION quotes from local contractors for doors and windows.
Comparison of the cost of window replacements in Calgary
Without a doubt, planning a replacement window for the whole house or just one or two can be daunting. Price is always one of the driving factors when choosing where to buy replacement windows.
Homeowners can often get shocked at how expensive windows can cost when they inquire about costs.
To help you plan your project, below are average prices of windows in Calgary, based on window sizes.
Kitchen or bedroom windows typically cost from $700 to $1,600
Bay window prices typically start at $2,800
Living room windows range from $2,000 to $3,000
Basement windows cost from $400 to $800
Standard patio doors usually cost around $2,000
Every homeowner would have different goals and choices and these aspects would have an impact on the price. It is important to know that price is only 1 factor to consider when choosing your window replacement. It is equally important to get what you pay for and that your money goes a long way with windows that are durable, energy-efficient, and beautiful.
WHAT ELSE SHOULD YOU CONSIDER WHEN PLANNING A WINDOW REPLACEMENT?
Windows are long term investments.
Yes, your windows may cost you a few thousands of dollars but high-quality windows can last as long as 25 years.  You need to make sure you get good quality windows with a warranty because replacing windows again in just a few years will only cost you much more.
Window installation is of 2 types: retrofit and full-frame.
A full-frame installation costs around 20% more but it is more accurate. The installer will remove the old window and its surrounding structure and prepare and clean the opening.  In a retrofit installation, the frame is retained and a new window is installed. This type of installation will not correct any moisture issues or rot.
Energy rating matters.
Due to Calgary's climate, windows must have at least an ER rating of 29. The higher the energy rating, the more savings you can get monthly.
It is difficult to give an exact price for window replacements without knowing the size, type of window, and type of installation.
The best way to get an accurate cost is to obtain FREE and NO OBLIGATION quotes from reputable and reliable contractors in our network. They may not be the cheapest prices but rest assured that they are of high-quality for the price and the service will be impeccable. Keep in mind that cheap is not always better because quality matters.
Fill out the form below to obtain the best prices for window or door replacement in Calgary.
This service is absolutely at no cost to you and there is no obligation on your part to buy anything if you are not satisfied.
Our partners are all reputable professionals in Calgary and have been 100% screened.
Frequently asked questions about door and window replacements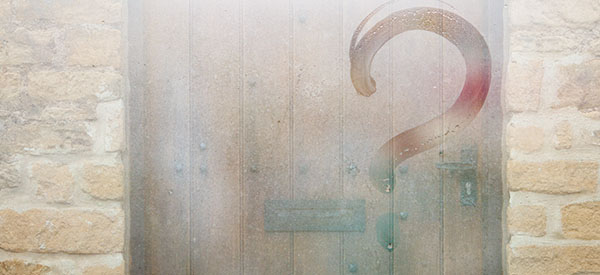 Of course, window upgrades and replacements are not cheap and you will be investing a significant amount of money. Thus, you will need to know as much as possible about your options and ensure that you get value for your money and you get the best price.
We have put together some of the most common questions about door and window replacements to guide you in your decision-making process.
Which type of window is better, sliding window or crank windows?
Sliding windows are popular but they are not as airtight as crank windows and they also don't last as long. On the other hand, crank windows are more energy-efficient because they are airtight and they are more durable. These features make crank windows a bit more expensive. You should expect to pay at least 20% more for crank windows.
Are triple pane windows advisable?
Triple pane windows prevent cold air from coming in and heat from escaping, helping you to save money from your energy consumption.
Is steel the best type of door for front entry?
The majority of old doors for replacement are made of wood.  For replacement, steel doors are advisable because they don't crack or warp and are highly durable. Front entry doors made of steel also offer protection from strong winds, rain, and debris. They are stronger than wood or fiberglass and offer higher protection against burglary or intrusion.
Should windows be replaced all at the same time?
It is ideal to replace windows all at once to maximize your energy savings. This is good if your budget allows it. If not, it is advisable to replace windows at the soonest possible time.
Is it okay to buy a door from the store and install DIY?
You can easily find doors in hardware and retail stores but they will be of lower quality. These types of doors are generally used by contractors who are looking for cheaper options.
Companies who manufacture and install doors may charge higher but they provide higher-quality products and most importantly, a warranty for labor and parts.
It is advisable to compare and choose from reputable door and window companies in your area to make sure you are getting high-performance products for your own safety and convenience.
How can I save on window replacement costs?
Your choice of materials will have a big impact on your bill. Vinyl is the least expensive material and it is almost maintenance-free. Fiberglass windows are slightly more expensive while wood and wood-clad windows have the highest cost. If you have a soft spot for wood though, you are not alone: wood is trending, especially during bathroom renovations in Calgary. Plan your next renovations with these great ideas in mind.
Can windows be repaired rather than replaced?
While some people may tell you to repair your window to save on expenses, it may not always be possible. If air escapes, or if the frame is no longer in good condition, it is advisable to just replace the window. While the costs are higher, window replacement will be more cost-efficient in the long run.
How can I choose energy-efficient windows?
Windows in Calgary have ER values which stand for Energy ratings from Energy Star. This is a good way to compare the quality of windows from different window companies in your area. An ER rating is measured using components such as heat loss, air leakage, and solar energy gains.  The higher the ER value, the more energy-efficient the product is.
You can choose energy-efficient windows by comparing ER ratings. Just make sure you compare ER values of windows of the same size and type.
When is a good time to replace windows or doors?
The ideal time to replace doors and windows is as soon as possible. You don't need to worry about the season or timing because window and door contractors can do it throughout the year. If your energy bills are getting higher, or your comfort level is not to your satisfaction, you must plan to replace your windows or door at the soonest possible time.
How long does it take to replace windows?
The time to complete a project depends on how many windows are being replaced and the nature of your renovation. Typically, contractors can finish a job within a day to several days.
Now that you know more about door or window replacement in Calgary, you can get started on obtaining free estimates to plan your budget.
Fill-out the form below (only 2 minutes) and connect with reputable window and door companies in your area so you can compare prices.
Remember, this service costs is absolutely free and comes with NO OBLIGATION on your part!