17 February 2022,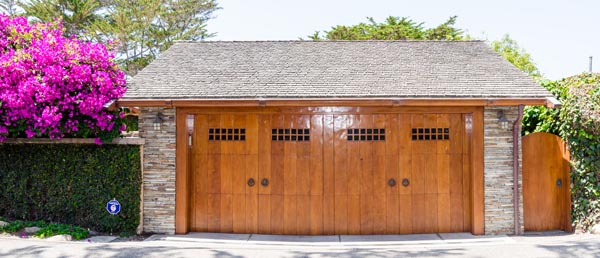 Are you tired of spending minutes scraping the ice off your vehicle? Do you ever worry about your car parked in the street? Or perhaps you need additional living space and want to use the space above the garage?
A garage addition has many benefits. It is one of the cheapest types of home addition as it may not require HVAC or plumbing, depending on your goals.
Building an attached or detached garage to add to your home is a huge project.  Both options have distinct advantages and disadvantages.
The cost will also depend on whether you want a single or double garage and if you want to have livable space on the upper floor.
A garage addition can immediately increase the value of your property.  If planned and done right, you can benefit from being able to give shelter to your car especially during bad weather, get more storage space, additional living space and make your home much more appealing at resale.
For this type of project, it is important to start in the right direction. Experienced and reliable garage contractors can provide you with the advice and expertise you need to save on cost and ensure satisfactory results.
Our network has hundreds of contractors all throughout Canada who can help you with your garage addition and other renovation projects.
Fill out the form on this page to get FREE AND NO-OBLIGATION quotes. Read on to get the best tips about planning a garage addition.
Attached or Detached Garage: Which one is best?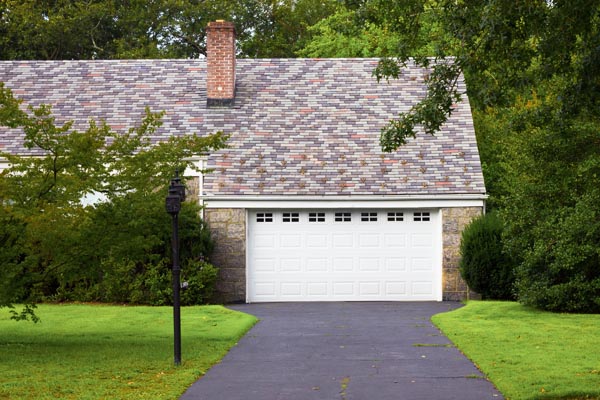 A garage is an important part of the house. With the right type of garage, you can get storage for cars, bikes, tools, equipment, and much more.
But not every home can have the same type of garage as each house is unique in size, design, and needs.
When building a garage, you have a choice of an attached or detached garage.
Choosing the right type of garage for your home can be determined by how much space you have available.
Detached garages are more flexible in design because they won't affect the existing structure. An attached garage, on the other hand, will let you get to your car from your home and vice-versa without going outside in foul weather.
Most garages face the street but some garages are angled or perpendicular to the street. An angled garage is suitable for large lots and they give the advantage of being less obvious as they blend with the home's design.
Pros and Cons of Attached and Detached Garages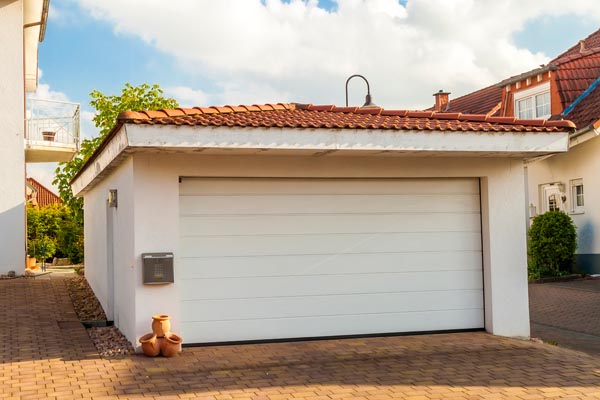 Let's consider the pros and cons of an attached vs. a detached garage so you can make a smart decision.
Attached Garage
An attached garage is part of the house. These garages generally have a door leading to the interior of the home. Thus, it becomes an extension of the house for storing household items and parking vehicles.
An attached garage has the following conveniences:
Easy to use for coming into the house and the garage even during inclement weather
Costs less compared to a detached garage
Uses the same source of heating and electricity as the main house
Can increase property value
It is easier to get groceries, kids, and pets inside the home from the car and of course, you have peace of mind about the safety of your vehicle at all times.
Attached garages also have disadvantages such as:
Difficult to fit into a narrow lot
Poses some security risks
Increases the risk of fire
Difficult to enlarge or expand
Could affect the appearance of the house
Requires a building permit which, in most cases, is more expensive than a detached garage
Many homeowners are concerned about the security risks posed by an attached garage. They can be broken into and could provide a criminal with access to your home.
Detached Garage
A detached garage is not connected to the main house. It can be near the house or on the other side of the lot. They are often bigger and more creative as they can have a stand-alone design.
Detached garages can provide more space and are appealing to homeowners who have a hobby or need more storage space. They can even provide living quarters away from the main house that can be rented out. They can also be located in a part of the lot that will not detract from the design of the main house.
Detached garages have several benefits such as:
They offer more space and function
They can be expanded in the future
They are more secure
They improve curb appeal
Can increase the value of your property
They can be build where you want on the property
Detached garages can also result in lower home insurance premiums because the risk of fire is lower, too. You will also avoid the risk of carbon monoxide in the home.
And while detached garages are more flexible, they have some disadvantages:
Costs more to build
Requires a larger space
Require a separate electricity and HVAC system
Could be disapproved by a homeowner's association
Less convenient in bad weather
Additional utility sources can be expensive to install. If you have young children or carry heavy loads into the house frequently, it could be a challenge.
Choosing between an attached or detached garage should be based on your preferences for convenience. You must consider your priorities such as space, easy access, budget, etc.
Detached garages are ideal for those who need parking for 2 or more vehicles and for homeowners who want to have room to expand in the future.
How much is the cost of a garage addition?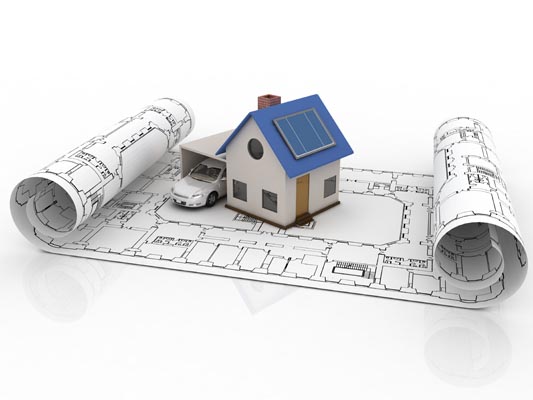 The cost to build a garage is from $20,000 to $180,000, depending on the type of the garage and its size.
The average homeowner spends from $25,000 to $50,000. For a 2-car garage sized 24 x 24, you should prepare a budget of $28,000 to $50,000. Your budget will be based on the materials you select, whether it is attached or detached, and your choice of contractor.
The average price to build a garage is $60 to $80 per square foot, depending on your location.
Sizes of garages and their average prices
The typical sizes for garages are:
20 x 20 (1-car garage)
24 x 24 (1-2 car garage
40 X 30 (3-car garage)
48 X 30 (4-car garage)
While the 20 x 20 or 24 x 24 garages can fit 1 or 2 cars, depending on the size of your vehicles, they may not offer a lot of room for storage.
| | | |
| --- | --- | --- |
| Size of Garage | Attached | Detached |
| 20 x 20 | $24,000 | $30,000 |
| 24 x 24 | $34,000 | $40,000 |
| 40 X 30 | $65,000 | $75,000 |
| 48 x 30 | $80,000 | $95,000 |
How do contractors calculate the cost of building a garage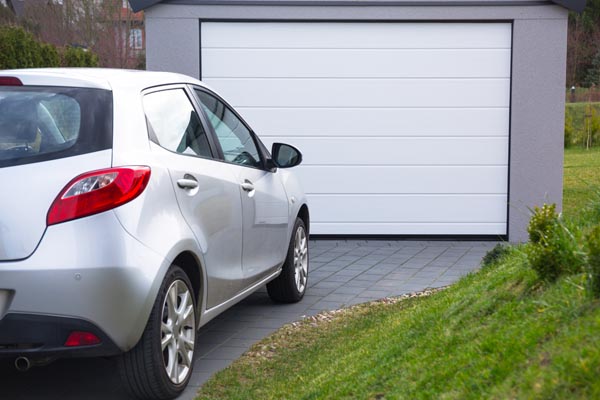 The price of building a garage are based on the size, type of materials, and the scope of the project. The cost of labor is one of the most expensive consideration.
Below are factors to consider when assessing the cost of your project:
Site Prep/Excavation: This could cost from $2,500 to $5,000. It is important to level the ground for a safe foundation. The total cost will depend on the earth for excavation and removal. 0
Foundation: This usually includes concrete footings, frost wall, and slab. Additional expenses are added for damp-proofing and waterproof coating.
Frame and roof: This includes roof trusses and beams with walls. The cost of roof trusses are usually from $6 to $10 per square foot. Wood frame materials are based on lumber materials, averaging from $6 to $8 per square foot. If you want a steel frame, you can budget an additional 10% to 15% and about $40 to $45 per hour for labor.
For roofing materials, the average price of asphalt shingles are between $160 and $180 per square foot.
Siding: You can choose from vinyl, fiber cement, wood, aluminum, etc. Vinyl siding costs about $2.50 to $4.00 per square foot while fiber cement costs from $3 to $6 per square foot.
Windows: Windows generally cost about $450 to $800 for vinyl style plus labor costs.
Trim: Basic trim costs about $4 per linear foot while custom trip is more costly at about $10 to $12 per linear foot.
Garage door: Doors average around $300 to $1,000 for typical steel door with lockset. Overhead doors cost about $1,200 to $2,000 while wooden doors are more expensive.
Garage contractors usually add from 15% to 20% for supervising the construction. While it is tempting to do it yourself, it pays to hire professionals to ensure that your garage addition is a success and adds value to your home.
Whether you have a garage that needs remodeling or you want to expand or add a garage to your home, you can find top garage addition contractors right here!
Feel free to fill out the form and request for your free and no-obligation quotes!
Reasons to build a new garage for your home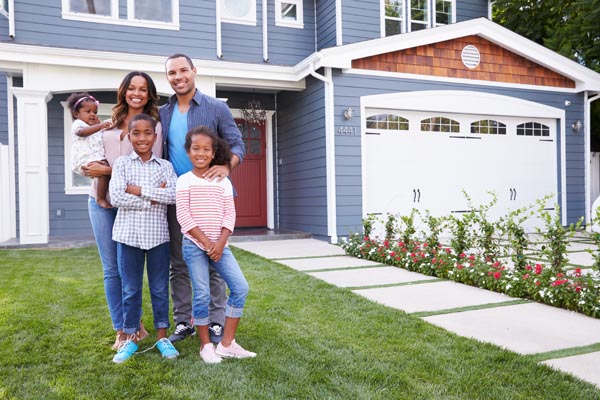 Building a garage for your home is a good renovation project because it adds convenience and comfort to your life. In the future, your home will also be more appealing to buyers.
A garage addition has an average return on investment of 60% to 75%. Because the cost of building a garage is expensive, you need to remember that it is not only for you for parking your car but also to protect the value of your home.
If you have a garage that is aging or shows signs of deterioration, it is a good time to think about a garage renovation.
You can use it for hobbies, extra storage, additional livable space, and whatever you can think of. If it is an attached garage, it is convenient to access from your home, hence, becomes extra space you can use anytime.
With the right design, a garage can increase curb appeal and make your home more attractive, especially if you decide to sell in the future.
Insulation and Soundproofing of Garages
Some garages are not well-insulated while others have the same temperature as the main house. Insulating the garage will make it a more comfortable space and allow you to use it as livable space.
Insulation contractors can give you good advice regarding the right type of insulation material for your garage and the cost.
On the other hand, soundproofing the garage will allow you to use it for other activities such as hobbies without causing a disturbance at the main house.
Find out more about insulation and soundproofing when you fill out the short form on this page to get FREE and NO-COMMITMENT quotes.
FAQS about garage addition or remodeling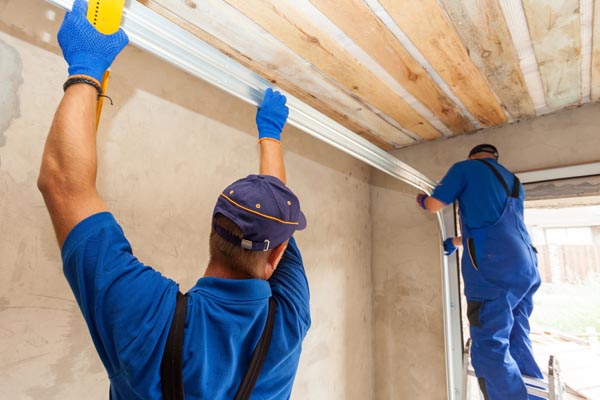 Building or remodeling a garage is complex work and quite expensive. The following FAQS about garage additions can give you insights that can help you plan your project well to make it a success.
What are some common problems about garages?
Like all other parts of a house, the garage is not immune to potential problems that could have a negative effect on its structure.  Pyrite is one of them. This is iron sulphide that could surface underneath the foundation and can cause the concrete slab to rise or crack.  The problem could start under the garage and extend to the sides and cause damage to the home's foundation. This problem is a serious one and the government of Quebec has established a program to give financial aid to affected homeowners.
If you decide to sell the house in the future, you also have the legal responsibility to mention the issue to the buyer, unless you are selling without a legal warranty.
What floor covering is best for a garage?
The garage flooring must be resistant and withstand shock.  It also faces much wear and tear so the 2 most important things to consider for the garage floor is the coating and covering.
The most-highly recommended garage flooring are polished concrete flooring, epoxy flooring, rubber tile flooring, vinyl flooring, and stone flooring. Polished concrete flooring is simple and inexpensive while rubber tile flooring is easy to install, even for DIY renovations. Stone flooring is very good but quite expensive.
Putting a coating on the garage floor will improve its aesthetic value and protect it from stains and cracks.
Is a garage remodel worth the cost?
Whether you want to expand the garage, renovate the floor, add storage, or improve the structure, improvements to the garage are worth it. Aside from the convenience of having more storage space and livable space, it will also create a more impressive effect on potential buyers.
Do you need insulation in a garage?
Attached garages need sufficient insulation. It can be a buffer zone which protects your home's interior temperature and increase the comfort of your home. Without adequate insulation, your house loses heat or cool air, thereby increasing your energy use and reducing your comfort.
For detached garages, it won't be comfortable without insulation. Imagine being inside your cold garage, freezing in winter!
Can I DIY a garage addition?
Yes and no. A garage addition is a complex project so it may not be possible to completely DIY the project. You may need excavation, install electricity or HVAC, among other things. If you have experience in construction, it is possible to do some of the work yourself to save on labor. It is advisable, however, to work with professionals for your own safety and to ensure the results are satisfactory.
Do you need a permit to build a garage?
In most cities in Canada, you will need a permit to build a garage, attached or detached. Check your municipal requirements before you embark on a garage construction.  You should also be aware of zoning regulations.
What important things should I consider before building a garage?
There are several important things to take note of before you start planning your garage. Firstly, know zoning regulations before picking out a garage plan or materials. Be clear about your purpose, and consider the size of your vehicles. Decide if you want an attached or detached garage and find a good contractor to help with your design, layout, materials, and construction. You can ask for free quotes from our reliable partners using one short online form on this page.
Can I build a garage in winter?
Yes, most contractors build all-year-round. But of course, the weather can pose certain restrictions and cause delays.
Do garages require conventional foundation?
Detached garages, if not bigger than 592 square feet, are not required to have a conventional foundation. For larger structures, conventional footing and foundation wall design are required based on the Building Code.
How much will it cost to build a 24 x 24 garage?
The average cost to build an attached garage is at least $50 per square foot. Set aside about $27,000 to $30,000 for this construction.
Is building a garage cheaper than buying a garage?
If you mean buying a garage kit, it means you will do all the labor. Basic kits are simple and cost from $10,000 or less. You can install it in a couple of days with friends. Keep in mind, though, that DIY garages are not as durable as the standard-build garages and don't increase the value of your home.
Building a garage with contractors, while more expensive, can give far more satisfactory and durable results that can increase the value of your property.
Plan your garage construction with the best contractors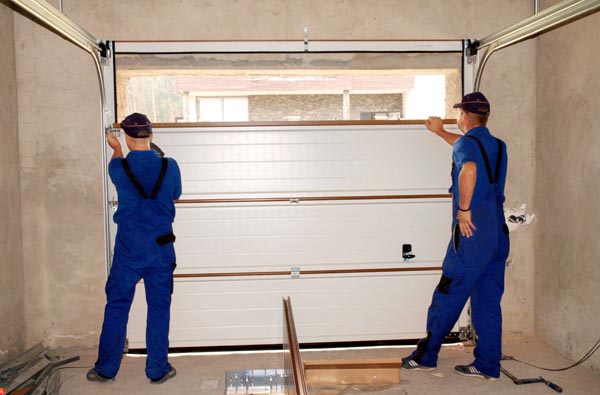 An important project such as a garage construction demands the best planning and execution. After all, the results are long-lasting and will have a huge impact on the quality of your life and the value of your home.
With that in mind, you can get professional contractors to help with the design and construction of your attached or detached garage. You can request free and no-commitment quotes you can compare in the comfort of your home to save time and money.
Our partner contractors throughout Canada can assist you with everything related to your garage, including garage remodel, garage floor renovation, expansion, or new construction. They also assist you with insulation, storage accessories, lighting, and much more!
Whatever you require, don't hesitate to ask for expert advice from experienced contractors in your area!
Just fill out the form and get connected with the best professionals for your
garage remodel or addition, free of charge.