12 January 2023,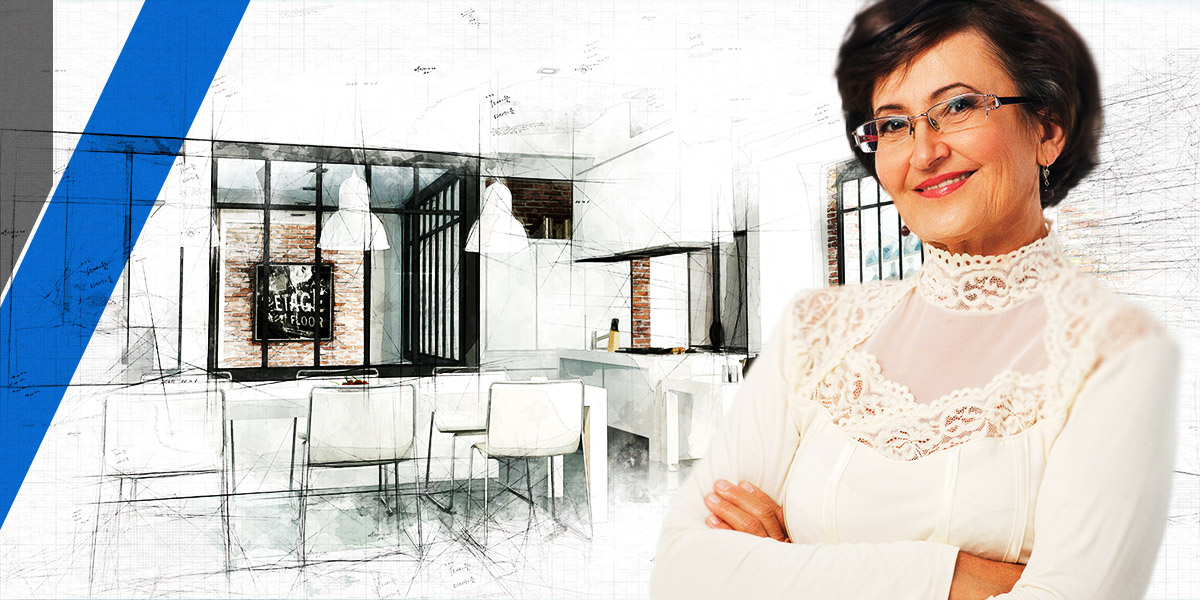 Regardless of culture, ethnic origin, age, or lifestyle, the kitchen is always the heart and soul of any home.
Most of us would have fond memories of family meals in the kitchen, or a mother cooking her best dishes, or late night snacks and long chats with family in this very special place.
If you like to cook or you love food, it would be important for you to have a stylish, functional, convenient, and comfortable kitchen.
For that reason, a kitchen renovation is definitely one of the most popular home renovation projects in Toronto where space is actually like gold.
Level up with a Kitchen Remodel that Fits your Needs and Budget
Did you buy a home in Toronto and you are not 100% happy with the kitchen's layout, design, or space? The truth is that many homebuyers buy a house knowing that they may have to renovate the kitchen for one reason or another.
Another reason to renovate a kitchen is if you find it difficult to navigate your triangle (workspace) or if it lacks storage space, lighting, or ventilation. It is possible that your current kitchen has become outdated and no longer suitable to your changing needs or lifestyle.
Whatever the reason you feel dissatisfied with your kitchen, only a kitchen renovation or remodeling can solve the problem.
There are steps you need to take for a kitchen remodel in Toronto from start to finish.
5 Simple Steps to Renovate a Kitchen
In order to make your kitchen renovation successful, you need to do your planning and research. After all, you will be investing a lot of time and money in this project.
Know what you want.
The very first step you must take in planning a kitchen renovation is the most enjoyable one. You must decide what you need or want for your kitchen.
You can look at inspirational ideas from magazines, books, home improvement resources online, and create your Pinterest board as reference. When you do that, you can identify the materials and designs you prefer for your kitchen.
Determine your budget
Your budget will be crucial to your kitchen renovation project. It may be difficult at this stage but knowing how much you can afford will be needed so you can start looking for your contractors.
Hire professionals.
At this stage, you can start getting proposals from professionals – kitchen renovation specialist, general contractors, plumbers, etc.  Every aspect of your kitchen remodel will require a skilled specialist, for instance, for granite countertop installation, kitchen cabinets, or a contractor to manage the entire project.
It is easy to get free proposals from kitchen renovation professionals using our online request form on this page.
Set up your temporary kitchen.
Once the project starts, you will need another area as a temporary kitchen. Prepare the space where you can prepare meals, store your groceries and perishables, and move your appliances and kitchenware.
The length of time it takes for a kitchen renovation varies. It could be weeks or over a month, depending on the complexity of the project. 
Check deliverables before putting your kitchen back together.
Before moving into your new kitchen, you must check that deliverables are in order – cabinets, flooring, plumbing, electrical, appliances, etc.
If everything is complete and in order, you can then release their final payment.
7 Essential Questions You Must Ask Yourself before a Kitchen Renovation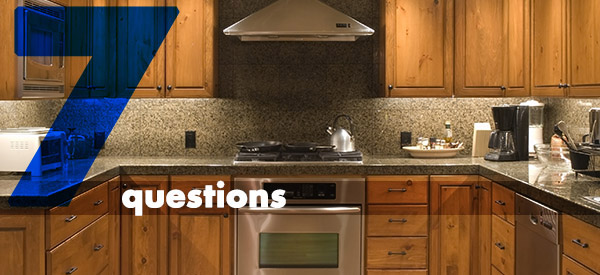 Because you are the person that uses your kitchen daily, you are the best person to know what your kitchen must have.
Thus, it is important to ask yourself some questions before undertaking this huge project. Your answers will make your decision-making process simpler and your contractor's life a lot easier.
Why do you need to remodel your kitchen?
Are you remodeling the kitchen before you sell your home? If this is the case, you must consider what potential buyers want rather than what you want. A designer or contractor can help you with this aspect.  Your ultimate goal, in this scenario, is to make the kitchen more appealing while adding to the potential selling price.
If you are renovating to make the kitchen more spacious, or because you need extra storage space or a bigger countertop, study the possible layout you want. Engage a professional to help you with the design, layout, and cost estimate of the project.
Knowing what your goals are will allow your contractors to present you with more detailed and accurate proposals that suit you.
Do you have any special needs?
Do you have kids at home? Are there any health issues concerning family members such as allergies? Contractors need to know any special needs so they can consider them during the project.
Are you staying in the home during the renovation?
You may not realize it but there will be a lot of dust, noise, and traffic during the renovation period. It is important to think whether you are willing to put up with these inconveniences during the project or you plan to stay somewhere else.  If you need temporary accommodations, you need to factor in that expense to your budget.
Are you keeping the layout or reusing some of the materials?
Depending on how old the kitchen is, you may want to consider changing the layout (such as moving the sink) or reusing some of the materials to save on costs.
You can speak to your contractors about your options.
What appliances really need to be upgraded?
In a kitchen renovation, appliances eat up a large chunk of the budget. If you have a big budget for your renovation, selecting appliances will be a breeze. If you have a tight budget, you need to be more creative.
Ask yourself if you really need a larger refrigerator or oven and what existing appliances you can still use.  If you also want to save on energy costs, always check the energy rating of appliances when you buy.
How can you optimize your storage options?
For small kitchens, storage space is a challenge. You can talk to your contractor about having your storage space up to the ceiling line. Rotating carousels and pull-out interiors also give you more storage options.
How will you use the kitchen?
It is also important to ask yourself how you plan to use the kitchen. Over the years, kitchens have become social hubs where family members integrate. Some even entertain in the kitchen while others just use it to cook or prepare meals.
Do you need dining space in the kitchen, too?
Knowing how you plan to use the kitchen will help you decide on the design, layout, appliances and gadgets, and the overall look.
Professional kitchen renovation specialists can definitely improve on your ideas but they need to know what you want.
The best kitchen renovation designs: amazing kitchen trends for your home

Now that you have decided to renovate your kitchen, you will surely want to know what the latest trends are.
Depending on what your goal is – bigger space, more stylish look, upgraded appliances, more storage space- you can find the design that suits your taste and budget.
If the kitchen is the busiest part of your house, you want to make sure that you achieve aesthetics and function in your renovation.
2023 Kitchen Trends that can transform your life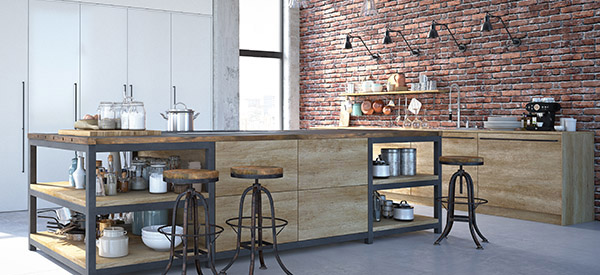 A kitchen remodel is best handled by professionals who can give you valuable advice. But before you speak to the experts, you can consider the following kitchen trends for your project.
Concealed kitchen vent
It is easy enough to buy a hood vent but perhaps you want something more discreet and do away with a restaurant-look?  If you want a quiet, seamless, or unique style for your kitchen, you may want to find concealed kitchen vents that are more appealing than the conventional kitchen hood.

Classy countertops
Kitchen countertops have become bolder, more appealing, stylish, and functional over the years.  Laminate countertops are affordable and cheap but you can level up with granite, quartz, customized block countertops, stylish marble countertops, or stainless steel countertops.
Professionals can refer to you the best sources of countertops and may even help you with their trade discounts.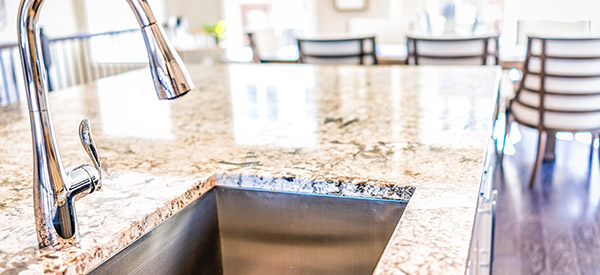 Unique kitchen sinks
Kitchen sinks have also evolved into more stylish and elegant models. You'll find hammered copper sinks, colored granite sinks natural marble, black stainless sinks, or even patterned sinks. Taps have also more options now- gold and copper taps, elegant stainless taps, pull-out taps, etc.
Earthy materials and colors allow you to design your kitchen with a unique look.

Technologically-advanced light switches
If you are spending money to make your kitchen modern and more convenient, don't forget your fixtures. With families hooked on gadgets, your light switches need upgrading, too.
Swap your plastic plates with smart wave switches, cast metal plates, Wi-Fi ready dimmers, stainless wall plates, or touch switches.

Mixed metals for a unique look
Rose gold accents became big in 2017 but today, there's brass and pewter, and black, or copper.
Give your kitchen an amazing look with mixed metal accents.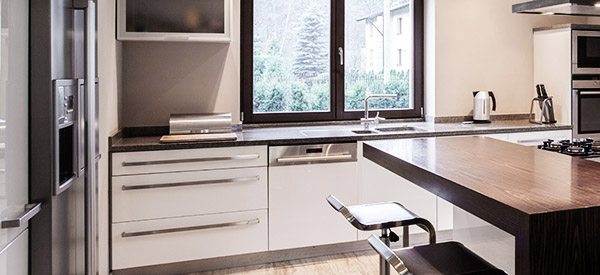 Recessed lighting
Recessed lights give kitchens a more customized appeal.  Ambient lights work on the entire space and make it look more appealing and cozy. They can be aimed at countertops or can create mood lighting for shelves, cabinets, collections, etc.

Ceiling-height cabinets
Cabinets that reach the ceiling maximizes storage options, especially for small kitchens.

Stainless steel appliances
Shiny kitchens appeal to many people although there are some that don't like it. Stainless steel appliances, however, have a high return on investment. This is especially important if you plan to sell your home in the future.
Of course, you don't need to get all the bells and whistles. Ultimately, your kitchen's design will depend on what you want, what your goals are, and how much you are able to spend on your renovation.
But if you can afford it, these latest kitchen trends can give your kitchen the ultimate make-over.
DIY Kitchen Makeover vs. Professional Kitchen Renovation: which is better?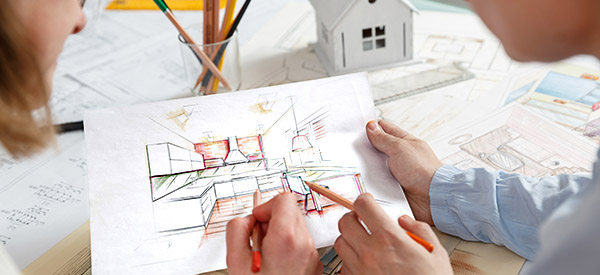 A kitchen renovation can turn your tired-looking kitchen into a magical room.  Gone are the days when women lorded it over the kitchen. You have heard of kid chefs and men who love to cook, right? Today, the kitchen is a magical place for the whole family.
In order to transform your kitchen, is it better to do a DIY kitchen renovation or to let professionals do it? Of course, people would say that professionals cost too much. A DIY project can achieve the same results with far less money. However, this is not exactly true.
Let us walk you through some of the basic things that a kitchen renovation would require.
The Essential Aspects of a Kitchen Renovation
You may hate your kitchen and want to smash the walls down, it is important to take a systematic approach. This is especially true if you plan on staying in the home while renovating the kitchen.
#1: Demolishing the old kitchen.
For starters, you can remove cabinet doors.
Remove door time and doorway
Shut down the power.
Remove appliances and light fixtures

#2: Replace plumbing.
Old plumbing is likely to break so watch out for water leaks and have buckets on hand.
Replace shut-off valves.
Replace galvanized plumbing under the sink.

#3: Replacement of electrical lines.
It is best to hire an electrician to check if your electrical is up to code and if anything needs to be replaced. For instance, your breaker box, refrigerator or microwave receptacle, or wiring for the garbage disposal may need to be changed
Modern kitchens use recessed lighting, overhead lighting, and under cabinet lighting. If you plan to have these, you can inform your electrician of your plans.  In Ontario, a homeowner can do electrical work if they satisfy the requirements of the Ontario Electrical Safety Code. Necessary permits must also be obtained.

#4: Drywall
Some people may be tempted to do this DIY. It may look easy but it is a lot of work so you may want to get help from a professional.

#5 Finishing touches
The do-it-yourself type of people may want to do the painting themselves. You can paint the walls before installing the cabinets. Of course, professionals can do it for you in half the time and with better results.

#6 Kitchen flooring and baseboards
Some popular and environment-friendly flooring materials include cork, bamboo, linoleum, and wood.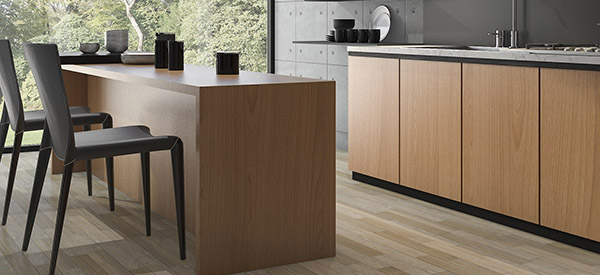 #7 Kitchen cabinet installation
There are professional kitchen cabinet installers who can make certain that cabinets are level and installed properly.  Custom installers will make sure that no space is wasted and that the cabinets add to the appeal of your kitchen.

#8 Countertop installation
Professional countertop installers will measure and create the template for your countertop to ensure proper installation.  The material you choose for your countertop, granite or quartz, for instance, is critical especially if you plan to stay in the home for many more years.
#9 Backsplash installation
After the countertop has been installed, it is better to wait a few days for the material (granite, quartz, etc.) to settle before installing the backsplash.  You can find the right backsplash from tile stores who may even have staff who can help you design and choose the backsplash that goes well with your countertop.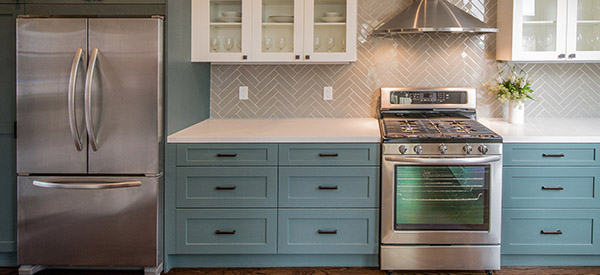 #10 Installation of appliances and hardware.
You may need to call in your electrician and plumber to finish installing the hardware, fixtures, and appliances. Protect your flooring during the installation and check for any leaks.
As you can see, the work involved in a complete kitchen renovation is massive. To get the perfect results, it is important to have the right people working for you.
You don't need to spend all of your savings on a kitchen renovation.  Work with professionals who can provide you with the best options that suit your taste and budget.
What is the average cost of a kitchen renovation?

Are you worried about how much your kitchen renovation will cost? In truth, a kitchen renovation will cost a lot of money and you will want to make sure that your investment pays off.
It is difficult to provide a ballpark figure because the cost really depends on a lot of things, such as:
✓   The size of your kitchen
✓   The extent of the renovation based on the age of the home and if you want a total renovation or reuse some of the materials
✓   Materials you choose
✓   The design of your kitchen
✓   Your choice of contractors
Even the location of your home affects the price of your renovation. In Toronto, prices are higher, unfortunately.
Below are average prices for a kitchen renovation in Toronto:
The average cost of a kitchen renovation in Toronto
Small renovation 
$12,000 – $20,000
using budget materials
Medium-range renovation
$25,000 – $45,000
(using mid-scale materials and appliances)
High-end renovation
Above $50,000
(using high-end materials and appliances)
The cost of a kitchen renovation varies greatly because you have so many options such as cabinetry, accessories and fixtures, flooring and baseboards, appliances, recessed lighting, etc.  You will also need professionals who specialize in electrical and plumbing work and prices per contractor also vary.
Would you like to get a more accurate price for your kitchen renovation?
Fill-out a short online form on this page to receive offers from kitchen renovation specialists in your area.
This service is FREE and 100% COMMITMENT-FREE!
Get valuable advice and tips from experienced professionals to get the kitchen of your dreams without breaking the bank.
Types of Kitchen Renovation Specialists who can help you

Are you unsure of which professionals you may need for your kitchen remodel? Below are some examples of kitchen make-over specialists who can help you design and build your dream kitchen.
Electrical works (electrician)
Electrical works will be required in your kitchen renovation. An electrician is definitely someone you will need, regardless of the size and extent of your project.  He can take care of your power outlets, lighting, and wiring of appliances.
Licensed electricians can bill from $50 to $100 hourly, depending on their experience and the complexity of the project.
Plumbing works (plumber)
Licensed plumbers are critical to any kitchen remodeling. He will take care of installing the sink, faucet and tap, and appliances such as water or ice dispenser, and refrigerator. Plumbers may charge an average of $100 to $150 per hour.
Tile works
From your flooring to your backlash, you will require the skills of a tiler.  Precision is necessary to get the best results and this type of tradesman will make sure your tile works achieve optimum results.
General contractor
A general contractor is a skilled professional who is dedicated to the supervision of your renovation project. He will manage and coordinate the different aspects of your project and ensure that the work is completed in a timely and efficient manner. A contractor may charge you a flat fee or a pre-agreed percentage based on the cost of the project.
A general contractor in Toronto is required to have a license issued by the Metro Building Renovators.
Cabinetry
Your kitchen cabinets can be customized and installed by cabinet specialists. They will make sure that you have enough storage space and provide you with the best options to achieve your expectations, including drawers, a wine rack, pantry, etc.
Countertop specialists
Any homeowner would want the right countertop for the kitchen. Countertop specialists can provide you with a wide range of options, including laminate, natural stone, quartz, stainless steel, etc.
Hiring kitchen renovation specialists: Basic checklist for homeowners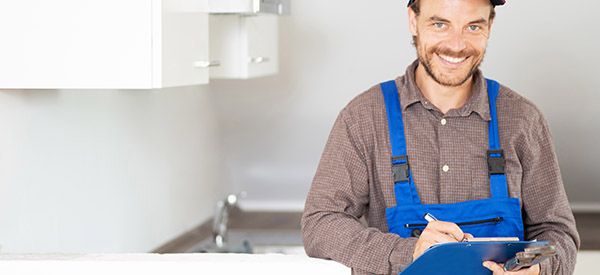 Hiring the best tradespersons is critical for every component of your kitchen renovation.  You need to check that the people you hire are:
Licensed
Experienced
Insured
Reliable and trustworthy
Able to provide references
Able to provide written quotes
Can show samples of previous work
You can obtain free and no obligation quotes from genuine and reliable kitchen renovation specialists from our network.
All of our partners have been carefully screened and will be happy to provide you with accurate and detailed estimates for your kitchen remodel.
Fill out our short online form today and receive free offers from experienced tradespersons in your area!
Guide to Kitchen Renovations:  Top 5 mistakes to avoid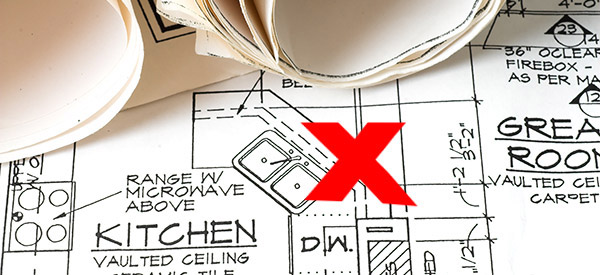 As you are preparing to begin remodeling your kitchen, you must keep in mind some important things to avoid making mistakes that could cost you a lot of money.
Learn about the most common mistakes in kitchen renovations so you can team up with your selected contractors and accomplish the best results.
Mistake #1: Underestimating the cost of your project.
Underestimating the cost of your renovation project is probably the most difficult challenge to hurdle. If you didn't plan the right budget, your entire project can tumble down. An accurate estimation of the cost of your kitchen reno will ensure that you complete the work satisfactorily and your finances are on track.
To avoid this mistake, make sure to obtain written and accurate quotes from contractors. Obtain multiple quotes so you can compare and choose wisely.
Further, avoid changing designs or materials in the middle of the project as this will definitely impact your budget.
You can control your expenses by choosing materials that are within your budget and comparing all options for countertops, flooring, kitchen cabinets, and other fixtures.
Always plan for contingencies.
Mistake #2: Not enough lights or outlets.
Your kitchen needs to be comfortable and convenient and this depends also on having adequate lighting and outlets placed correctly. Failure to have adequate lighting and outlets can result in your discomfort and dissatisfaction. Plan for enough lighting overhead and underneath cabinets and around the countertop by having effective discussions with your electrician or contractor.
Mistake #3: Forgetting to plan your kitchen's workflow.
Kitchen workflow refers to how to complete tasks in the kitchen and usually involve 3 main stations (referred to as the triangle).  These workstations are the sink, the oven, and the refrigerator.
For optimum efficiency in the kitchen (so you don't lose time while cooking or have to work too hard),  these three workstations must allow you to work efficiently and conveniently.  Planning your kitchen's workflow by choosing the right kitchen design will make you a much happier home chef.
 Mistake #4: Cutting corners by doing the work yourself.
We totally understand if you want to save money. The possibility of reducing the cost of a kitchen renovation by making it a DIY project is certainly tempting but know that it also comes with so many risks.
A kitchen renovation needs special tools and skills as well as lots of experience to make sure that it becomes a safe, comfortable, convenient area of your home.  It will require a lot of work, including electrical, plumbing, painting, tiling, etc., and It must also pass all the requirements of the Ontario Building Code.
A kitchen renovation is complex and the wrong steps can lead to higher costs or problems in the future that could have an effect on your quality of life or even the value of your home. It is advisable to leave a kitchen renovation in the hands of trained and experienced professionals.
Mistake #5: Not choosing the right contractors.
The biggest mistake you can probably make when planning a kitchen renovation is not choosing the right contractors.
You must hire contractors who can meet your needs and stay within your budget. They need to have adequate experience and be able to work with you in every possible way to meet your expectations.
It would be a mistake to hire contractors simply by going with referrals from friends or from advertisements. It is important that you compare offers and choose wisely by taking your time checking their references and past work, reviewing prices, and interviewing candidates.
Did you know that a good kitchen renovation can increase the value of your home tremendously? If you plan to sell your home soon or in the future, investing in a kitchen renovation can provide you with as much as 80% return on investment.
Choose the right contractor by comparing multiple quotes using our online form. It only takes 2 minutes to fill out with your details to receive
FREE and NO OBLIGATION quotes from our reliable partners.