13 January 2023,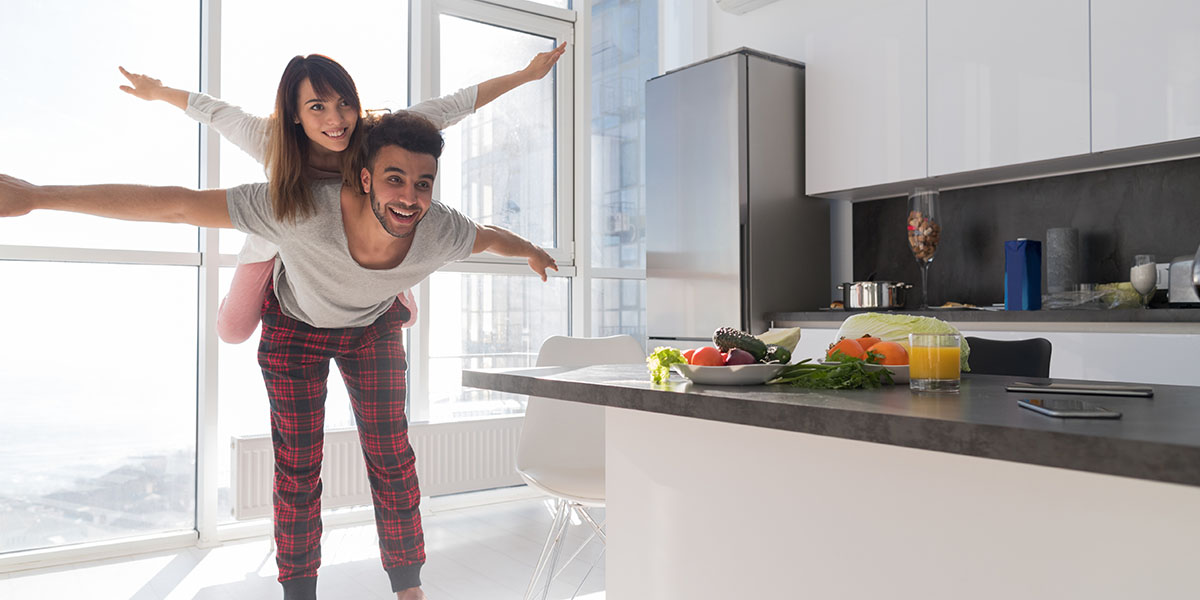 It is not uncommon for homeowners in Montreal to want a kitchen renovation. In fact, according to a survey by Royal Lepage,  kitchen renovations rank #1 as the most popular home improvement project among Canadians.
If you are thinking of renovating your kitchen to make it more convenient for you or because you plan to sell your home soon, it is best to do your homework and plan it well.
It is natural for family members to gather in the kitchen and its atmosphere is very important.
In renovating your kitchen, regardless if it is a small space or a huge one, thorough preparation is critical and it starts with knowing what you want to achieve.
Below you will find tips to help you plan your kitchen remodeling project and ways you can save on time and money.
The importance of kitchen renovations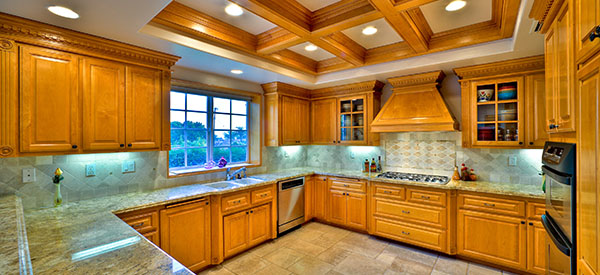 Why are kitchen renovations important?
The house we bought some years ago was perfect but time has brought a lot of changes. Kids have grown and routines and needs have changed as well. Perhaps our kitchen needs to be larger or have more storage space.
There are many reasons why a kitchen renovation is necessary.
Correct problems such as plumbing issues
Enlarge the space
Add more storage
Improve aesthetics
Customize cabinets and appliances
Increase home value
A kitchen renovation is a very important home improvement project. By choosing the right kitchen contractors, you can make sure that you get the kitchen you have always dreamed of without going over your budget.
6 Tell-tale signs you need a kitchen renovation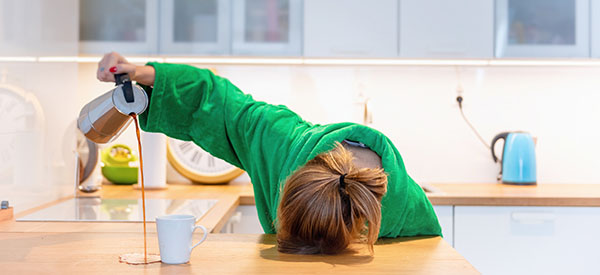 How do you know if it is time for a kitchen renovation? Below are tell-tale signs you should consider renovating your kitchen.
Sign #1: Lack of work and storage space.
If you find yourself lacking space to put away kitchen items or you don't have enough counter space when cooking, it is time to consider a kitchen renovation.
A kitchen renovation can help you to expand your kitchen space so that it will be more convenient for you to use. With many homeowners busy and scrambling to prepare meals in the morning and evening, the kitchen needs to be organized to save time and effort.
Sign #2:  Poor kitchen layout.
If your kitchen has a poor layout, you will find it inconvenient. For instance, older homes may have the stove set up in an island where a child can pass by and catch the pot's handle. This can be dangerous if you have young kids at home.  Is the sink too far from the counter? You can reconfigure your kitchen layout with a kitchen renovation.
Sign #3:  The kitchen doesn't suit you.
Do you love cooking and entertaining but your kitchen is too small? If your kitchen is no longer as convenient and functional as you want it to be, a kitchen renovation is in order. You can remodel your kitchen to suit your lifestyle, including replacing the counter, appliances, or cabinets for more convenience.
Sign #4: Your appliances are old and consume a lot of energy.
Old appliances may be inconvenient to use but they also use up more energy and increase our monthly bill. New appliances can actually pay for themselves after some time because you'll pay less for electric bills and you'll save on time and effort.
You can check the Energy Guide in Canada to find appliances that are energy-efficient.
Sign #5: The value of your home is dragged down by your outdated kitchen.
If you are planning to sell your house and you are not happy about the selling price, your kitchen may be dragging the price down. A kitchen is a top-priority for homebuyers and can be a deal-breaker if your kitchen is too cramped, shabby-looking, or too old.
A kitchen renovation has a high return on investment and can increase the value of your home if done right.

Sign #6: Your kitchen needs repairs that are extensive.
Do you find yourself calling a plumber more often than you like? Do you want to upgrade your lights or add storage but cannot with the current configuration? If yes, it is time for you to have a kitchen renovation. You can work with kitchen contractors in Montreal who can provide you with professional advice regarding your kitchen's design. Most professional contractors can also help with other general labor you will need such as plumbers, electricians, dry wall, etc.
If you want to find out how much your kitchen renovation would cost, get FREE and NO OBLIGATION estimates from reputable contractors in your area.
Fill out the form on this page to connect with our experienced partners who have been 100% verified for your protection.
Reasons not to DIY your kitchen renovation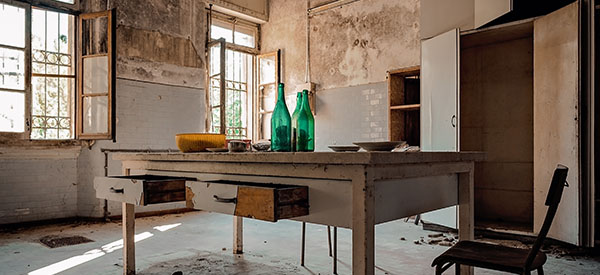 If you are a homeowner who is planning a DIY kitchen renovation, it is important for you to know its pros and cons.
Definitely, you can try to save money if you do your own kitchen renovation. Perhaps you understand a little bit about plumbing or electrical work and feel you can do it yourself. Maybe you like to do carpentry and feel you can make your own cabinets or shelves.
You can work at your own pace when doing a DIY kitchen remodel and that may suit you perfectly. But here is where those advantages end.
DISADVANTAGES OF DIY KITCHEN RENOVATIONS

Your house is not just a place where you live. It is also your most important asset and an investment for your family's future.
While home improvements are necessary to improve the quality of our lives and protect our investment, not all home improvement projects turn out well.
The advantages to a DIY kitchen renovation are few but the disadvantages are many.  Indeed, a kitchen renovation project will require a variety of skills that are performed by different experienced and certified professionals.
Before you embark on a kitchen renovation by your lonesome, know the disadvantages in doing so.
You could make mistakes that could double your renovation cost.
Professional renovators and tradesmen like plumbers, electricians, etc. need to be certified and undergo a qualification process. A project as complex as a kitchen renovation needs people with experience and skills or problems may arise.
It is not uncommon to be enthusiastic about DIY home improvement projects but a kitchen renovation may not be a good time to learn new skills. You will be investing thousands of dollars which could go to waste if the work is not done properly.
The end result of your DIY project could decrease the value of your home.
If you put in cabinets that don't fit because of wrong measurements and other similar catastrophes, your kitchen may turn out decreasing your home value. Cabinetry is a task that needs accuracy or you'll be annoyed every time you use the kitchen. Inadequate lighting, poor layout, plumbing issues, and many other problems can be issues that would cause your home value to drop when future buyers have a look.
Your renovation project may take much longer than needed.
For the duration of your kitchen renovation, you may be washing dishes in the bathtub, living on take-out food, or cooking in your backyard. In short, you will be experiencing inconveniences that will wear you until the renovation is completed. Professional kitchen renovators can finish the work much more quickly than you can.
You may discover serious problems you don't know how to deal with.
The problem with renovations is that you can't always anticipate problems. For instance, you may tear down a wall and find you have a pest problem. There is also the risk of not knowing that there is an underlying problem that could cause serious damage later on.
Professionals are trained to spot problems, anticipate potential problems, and deal with them correctly so that everything is up to code and prevent future damage from spreading.
The quality of the work may not be top-notch.
Believe it or not, video tutorials of construction work or DIY home improvement are not as easy as they seem. Skills vary from one person to another.  Since you are learning on the job, the quality of the work won't be top-notch and the results may not be exactly what you hoped for.
There are many things in life that we can DIY but a kitchen renovation is not really one that we should. With the amount of money you will be investing and the massive impact the results will have on your day-to-day life, why take chances?
The best thing to do is to leave it to professional kitchen contractors in Montreal to design and execute your kitchen renovation.
You can find reliable and reputable contractors using a short online form on this page. This service is FREE and NO OBLIGATION!
Awesome kitchen renovation ideas in 2023 that meet your budget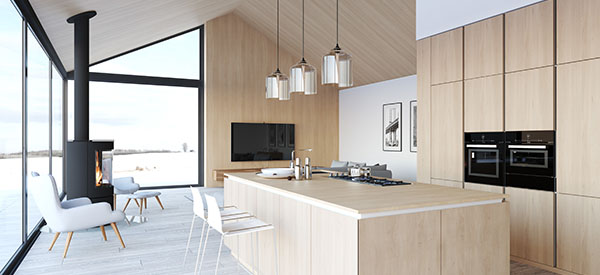 When planning a kitchen renovation, it is important to determine your budget.  It is possible to want to have all the best products and follow popular kitchen trends but expectations must be tailored to a realistic budget.
With professional advice and guidance, you can design the kitchen of your dreams that is within your budget.
KITCHEN RENOVATION IDEAS WORTH CONSIDERING FOR YOUR RENOVATION
If you are looking for awesome kitchen renovation ideas, you are in the right place.
We have put together a few kitchen trends you may want to consider for your kitchen. We know that the kitchen is an important part of your home where you entertain, cook, dine, and even relax.
A kitchen renovation is an exciting project so we want to help you find the design that will make you love your kitchen more.
Pendant Lights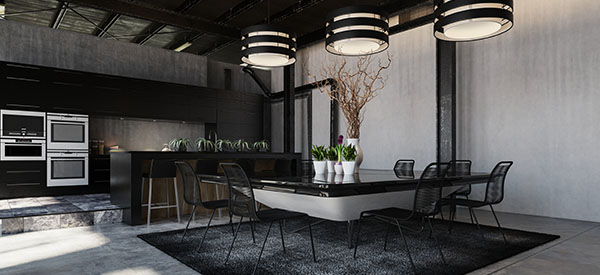 The kitchen has ceased to be just a place for a homemaker to cook meals. In fact, many families have 2 or 3 cooks.
In that regard, a kitchen of 2023 has more personality and pendant lights surely add charm to the room. Recessed lights are still very much a staple in modern kitchens but pendants lights give it a little more kick in the aesthetics department.
Pendant lights can be the centerpiece of the kitchen, especially if you want to keep it simple but modern.
Open shelves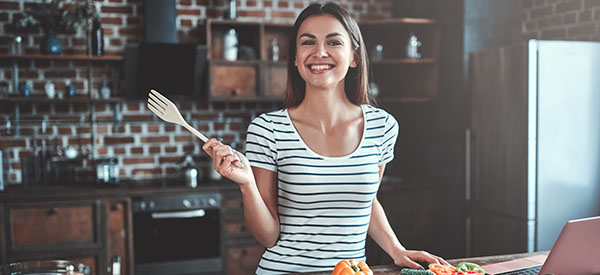 Traditional kitchen cabinets are being replaced by wood or metal shelves. You can choose the materials and colors to go with your cupboards and put on display charming or unique kitchen items including glassware.
Colored accessories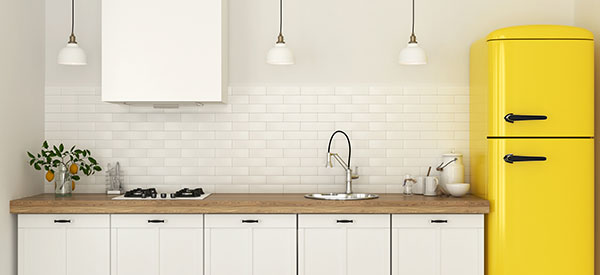 The pure white kitchen no longer reigns in 2023. In fact, colored furniture, pendant lights, and other accessories have become popular to bring more color to the kitchen.
More wood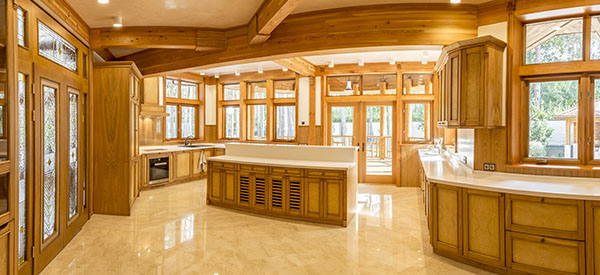 Many homeowners still want to have a natural look for their kitchen and wood serves this purpose. It is versatile, timeless, and truly elegant.
You can go for a wooden counter and wooden shelves to achieve durability with wood that won't go out of style.
Integration of appliances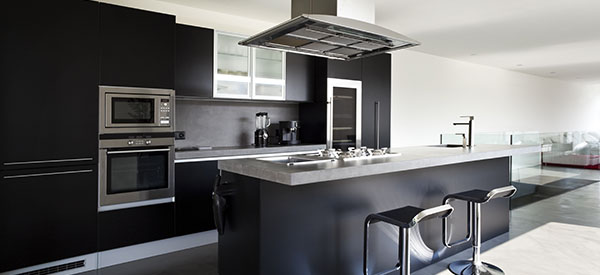 Integrated or built-in appliances were the epitome of luxurious kitchens but they are now becoming popular everywhere. Induction stoves, slim hoods, built-in refrigerators, microwaves, etc. Homeowners want a seamless look in the kitchen. While built-in appliances are a bit high-end, they also help to save on space and make cleaning easier and more fun. Renovation experts can help you achieve this with kitchen designs that suit your budget.
Colored cabinetry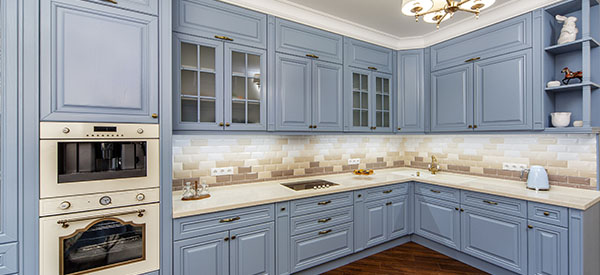 Design experts say white cabinets are over in 2023. Today, kitchens feature more colorful cabinets in bold colors such as blue, red, or black or fresh colors such as green.
Just a note of caution: careful with the colors if you are renovating to sell your home. It is one thing to be remodeling a kitchen you will love and another to be renovating it for a future buyer.
Use natural elements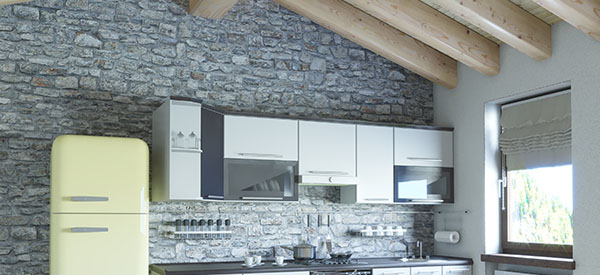 Homeowners are falling in love with natural elements in the kitchen such as in countertops, backsplashes, ceiling, and even hood vents. Stone is in and the latest kitchen designs feature stone everywhere, from walls to the ceiling.
Have you found the kitchen design for your project? Don't worry if too many ideas are in your head and you don't know where to start.
Speak to professional kitchen renovators who can provide you with valuable assistance in creating the kitchen design that you can fall in love with but not go beyond your budget. They can help you integrate your ideas together, offer alternative solutions, and work out the best options that would deliver the best results.
Receive free and no commitment quotes from our reliable kitchen renovation partners in Montreal so you can compare and choose your kitchen contractors.
It only takes 2 minutes to fill out the form on this page to get started.
How to plan your budget for a kitchen renovation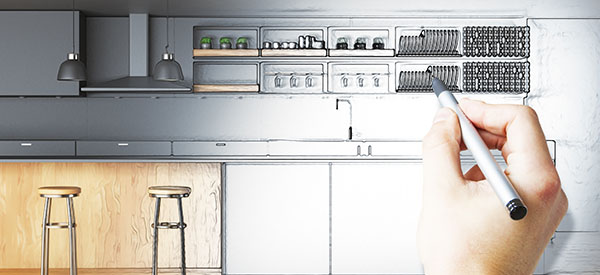 You may have pored over home magazines, checked online for the latest kitchen trends, and even gone window-shopping for kitchen accessories. But before you can even start planning a kitchen renovation, you will need to plan your budget because all of your decisions regarding the project will depend largely on your budget.
So how do you start planning the budget for your kitchen renovation?
Make a careful assessment of what changes are critical in your kitchen.
If you change everything, it will be more expensive. If you are trying to cut down on costs, it is important to identify what must go and what can stay. Even if you want to change the layout, there may be certain elements in your kitchen you can reuse.
Determining your priorities and goals is important and is the first step to planning your budget.
Below you will find a breakdown of the costs of renovating a kitchen.
How much does a kitchen renovation in Montreal cost?

A kitchen renovation can cost you from $5,000 to $100,000.  On average, a homeowner can expect to pay about $20,000 for a major renovation. Of course, cosmetic or minor renovations cost less.
The cost of renovating your kitchen will depend on certain factors, including:
Size of the kitchen
Finishing materials
Plumbing
Appliances
Labor costs
Every decision you make regarding the above factors will play a huge role in determing the final cost of your project.
MINOR RENOVATION
A minor kitchen renovation would usually involve only a few cosmetic changes and could cost from $5,000 to $10,000.
In this type of project, major elements including the flooring, ceiling, and plumbing are not changed. The scope of the renovation could include new paint, new cabinets, new backsplash, lights, and hardware. No major upgrades to appliances would be included.
Further, the layout in a minor renovation is retained.
MODERATE RENOVATION
With this type of renovation, a homeowner expects to make some dramatic changes such as window replacement, change in flooring, some new appliances, cabinets, and plumbing.
This type of renovation can cost from $20,000 to $50,000, depending on the materials and finishing you choose.
Of course, your choice of kitchen contractor will also have an impact on your total cost. Not all contractors are equal so you need to compare and choose wisely so you can stay within your budget.
MAJOR RENOVATION
Major renovations would require a bigger budget because they involve not only cosmetic but possibly structural changes as well.  The most expensive items are usually the cabonets, kitchen counter, and appliances.
For major upgrades, your expenses could go as high as $100,000, depending on your choices. You can always do major changes on a smaller budget but the results may not be as attractive as you desire. High-end finishes are much more expensive and you may find yourself compromising on certain things in order to stay within your budget.
Major renovations may entail the removal of walls, addition of walls, change in the layout, adjustment of the ceiling, change in windows and doors, new appliances, new cabinets, and new counter.  They also include ornamental lighting and window treatments.
Major renovations should never be DIY projects. Certain types of work in Quebec need to have a permit and must be done by qualified and licensed professionals. This includes plumbing, electrical, HVAC, and other work that have safety issues.
While a permit to replace a kitchen sink and cabinets or other furniture is not required, there may be certain aspects of your renovation such as changing interior divisions that necessitate one.
To be sure, it is always best to check with your municipality because failure to obtain a permit or authorization can be very costly. If your home is located in Montreal-West, you can check online if you need a permit and apply for one.
Professional renovation contractors in Montreal are familiar with the building code and municipal requirements and can assist in pulling the required permits for your renovation project.
Cost-cutting without cutting corners: Tips for saving money on your renovation
Sure, kitchen renovations are expensive and you must be prepared to part with your dough. But there are ways you can cut down on expenses without cutting corners.
One way you can save money is to limit (as much as possible) what you will replace. Before taking a hammer to your kitchen walls, sit down and make a list of what is usable or not.
Make a wish list you can present to your designer and contractor showing what are your "Must Haves" and "Dream List". If you can afford to have that fridge where you can put in platters, go ahead. Otherwise, you can just scratch it off your list and move on to the next item or find a less expensive option.
If there are items for replacement that you can still sell, it can help with your budget.
An important tip: Don't let designers or contractors rough-shod you into their design. If there is something that is very important to you, fight for it or find an acceptable meeting ground. Otherwise, you will be feeling disappointment for years to come because chances are you won't want to renovate again for quite a while.
Top 4 reasons to work with a professional kitchen renovation contractor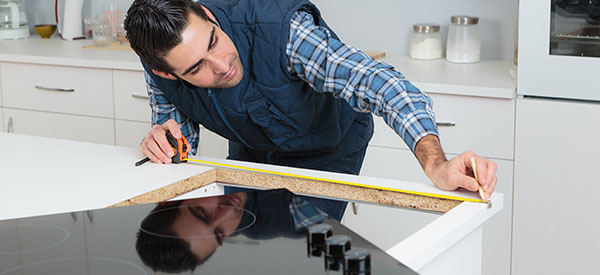 Renovating a kitchen is a big investment that could cost thousands of dollars. With that in mind, you would naturally want to make sure your money is well-spend and that the project doesn't become a nightmare.
Professionals are highly-skilled and experienced when it comes to kitchen renovations and can advise you every step of the way so you can avoid making mistakes that cost more money.
There are 5 simple reasons you should work with professional kitchen renovation contractors:
They can give a warranty for the work: If you DIY your renovation or hire part-timers, you can't hold anyone liable if the quality of the work is poor.
They can finish faster: If you DIY it or hire part-timers, you don't know when you can finish the project. Part-timers can also be unreliable especially if you don't have a contract.
They can refer reliable tradesmen: Professional kitchen renovation contractors have a network of other industry professionals and can refer reliable people you need for your project.
They will ensure that your project is up to code: Professionals know the building code and will make sure the work is up to code. This is very important for your safety and will also be critical if you sell your home in the future.
Professionals carry insurance: In any type of construction work, insurance is very important. Injuries and accidents happen and you don't want to be held liable.
Now that you know why it is advisable to work with licensed kitchen contractors, it is time to find out how you can find and choose one.
Steps to choosing the right contractor for kitchen renovations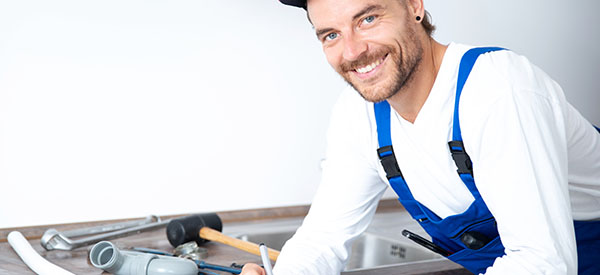 Don't be tempted with the lowest offers from kitchen contractors. It is understandable that you want to save on costs but getting the lowest bidder is not the best way to find a contractor.
How do you find a reliable contractor for the right price?
Before we get to that, it is important that you know what to look for in a kitchen renovation contractor.
As a rule of thumb, there are several factors you must consider when choosing the right contractor.
License and Qualifications
Hiring only a licensed contractor is critical to the success of your project. In fact, it is required in Montreal, and in the province of Quebec, that renovators are certified and licensed.
Don't work with anyone that does not have a license to avoid huge problems.
Insurance
Professionals carry the right insurance as protection and to assure their clients that they are able to do the job. Licensed contractors are required to have the right level of insurance in order to practice their profession.
Warranty
It is important to ask your contractor about the warranty for his work. It assures you that if there is any damage or something goes wrong, the contractor has the responsibility to fix it. Reliable contractors are confident about the quality of their work and will be happy to provide a warranty for it to give you peace of mind.
Experience
It is important to ask how long the contractor has been in business and to ask for references of his previous work that you can verify.
Be smart in hiring a renovation contractor. Keep these critical points in mind so you can enjoy the improvement to your kitchen without any headaches or stress. Remember, you will be spending a lot of money so make sure you will get value for your money.
It is actually much easier than you think to find and compare professional kitchen contractors in Montreal.
Fill out the form below to receive FREE and NO OBLIGATION quotes from reliable and reputable kitchen renovators in Montreal.
Our partners are 100% verified, licensed, and insured for your protection.