14 January 2023,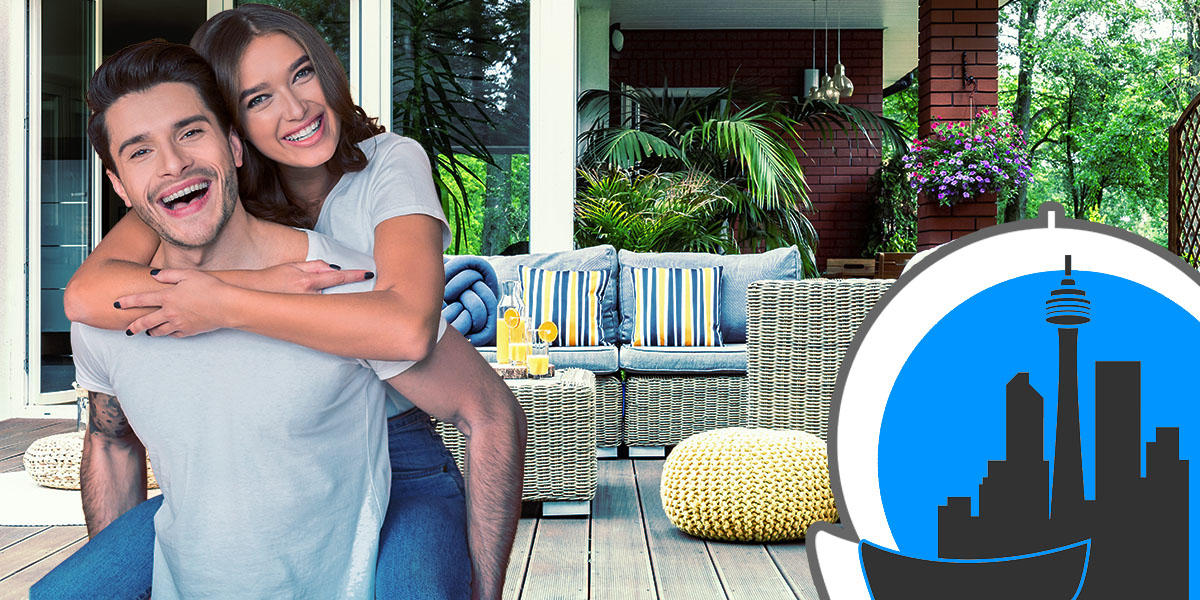 Is your backyard sitting vacant, a patch of land that looks uninviting or interesting?
You can transform this space into a functional, stylish, and stunning outdoor living space with professional patio renovations in Calgary.
Patios are paved outdoor areas that are built on the ground directly, detached or attached to the house.
Whether you have an existing structure you want to improve or you want to construct a patio from scratch, professional patio renovation specialists in our network can assist you.
From the design, choice of materials, cost, and construction, our partners are experienced and will be able to deliver a project that satisfies your taste and budget.
Are you eager to plan your new patio? Read on to see how you can create your own patio that complements the overall design of your home.
6 Amazing ways to enjoy a Patio: Benefits for homeowners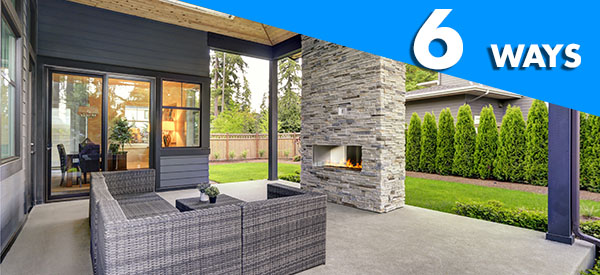 Why do homeowners want to build a patio in their backyard? Is it really worth it to spend thousands of dollars on a patio?
Patio renovations are quite popular not only because they bring a lot of enjoyment to Calgary homeowners but also because they increase the value of a home. You can enjoy additional outdoor living space while beautifying your backyard space.
Here are 6 amazing ways to enjoy a patio in Calgary and beyond.
Entertain relatives, friends, and other guests.
When the weather is great, the patio is an ideal place to entertain guests. Make it a comfortable area for cozy conversations. If you opt for a dining patio, you can enjoy cozy dinners in the evening or fun brunches in the daytime.
You can even have a patio bar which would be great for entertaining. There are many accessories you can choose from to create a stand-out patio.
Enjoy private time outdoors.
Wouldn't it be fun to curl up on your patio sofa and read a favorite book? Watch the sunset with a glass of wine. You can enjoy more of your private time outdoors in your brand-new patio.
If you have a covered patio, you can increase your time outdoors and enjoy outdoor living even when it is raining.
Cook outdoors.
Have fun with outdoor barbecues or whip up your favorite dishes in your patio kitchen. Cooking will never be the same again when you have a patio you can enjoy throughout the year.
Grow plants across seasons.
With a covered patio, you can extend growing time. Blooms will be protected from the harsh weather so you can enjoy growing plants longer.
Enhance your home's interior.
With a patio, the interior of your home becomes even more beautiful. If your patio is covered, you don't need to close blinds to keep the home cool. Let in more sunlight to brighten up your home without worrying about harmful UV rays or heat.
Outdoor dining.
Many people would agree that breakfast outdoors is a great way to start the morning. With a dining area in your patio, you can enjoy dining surrounded by nature or while viewing the beautiful landscape.
There are other benefits to having a patio. You don't need to store your furniture during colder months or rainy days because a covered patio can protect furniture.
You will surely come up with many other ways to enjoy a patio in Calgary, based on your own lifestyle and interests. We know you are excited to start planning your patio renovations.
You can speak to experienced patio contractors by filling out the short online form on this page.
Our partners will be happy to send you free quotes that you can compare and choose from.
Save time and money by looking for the right patio contractor today.
Quick Guide to Renovating a Patio:
6 Steps for a backyard renovation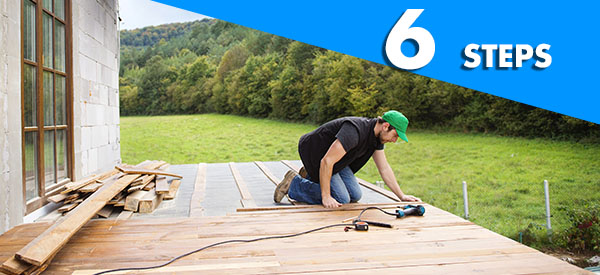 Are you worried about selecting the right patio design for your home improvement project?
Your backyard patio can be a place for you to relax, entertain, and be yourself. You can let loose and while you enjoy your outdoor space. Today, the party is in the back of the house!
Below is a quick guide to your backyard renovation to help you manage your budget while creating an amazing outdoor space.
Plan your budget.
Before you let your imagination go wild, it is important to ask yourself how much you can spend on your renovation. Setting your budget will allow you to narrow down your choices when it comes to the design and materials.
By knowing the dollar amount, you will be able to pick the type of patio you want that is tailored to your needs.
Set your goals.
There are many things you can do with your backyard space. It can be difficult to choose the design and layout; so many options will tempt you when you thumb through home design magazines and websites.
It is easier to decide when you set your goals. What do you want to do in your patio? By setting your goals, you will clearly see what kind of outdoor space you want to create.
Gather ideas.
Once you know your goals for the outdoor space you wish to create, you can start gathering design ideas. Putting your ideas together will allow you to picture what you want your patio to be. You can also start thinking of the furniture you wish to put, whether you want a dining table for 4, a bar, or a fire pit.
Look for a good patio contractor.
Now that you have set your budget, determined your goals, and gathered ideas, you can start looking for a good patio contractor. This is important because a professional patio contractor can help you execute your plans, advise you on how to achieve your goals, and provide you with design ideas to improve your own. He will also assess your space and advise you on what you need and how much the cost will be.
You must search diligently for a patio contractor that can provide you with the best results for the best possible price.
Compare and select the right contractor.
Obtain multiple offers from reputable contractors so you can compare their quotes based on the scope of work, materials and design, and warranties.
You can use a digital platform like Compare Home Quotes to request free and no obligation quotes so you can find the right contractor without wasting time and money.
Execute a contract.
When you have selected a patio contractor, finalize the agreement with a signed contract. It must indicate the scope of work, responsibilities of the contractor, timelines, price, terms of payment, and warranties.
Popular Patio Materials:
Patio Must-Haves to Consider in 2023
There are so many materials and patio must-haves you can incorporate in your patio design. From the inexpensive to the high-end, you can find a wide variety of accessories and materials to create your dream patio.
STONE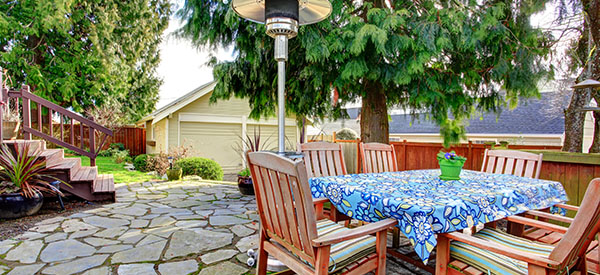 It is a bit more expensive as a surface material but natural stone is very durable and is ideal for any landscape.  You can find smooth surfaced, irregular-shaped, or square-edged stones for your patio.
WOOD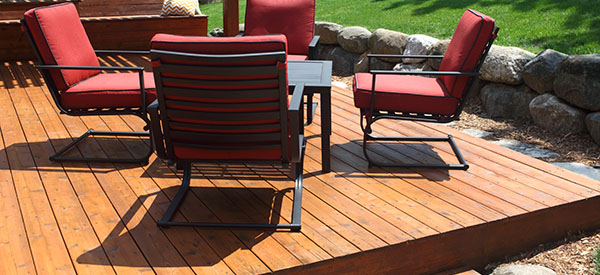 Harder to maintain than stone, it is, nevertheless, popular as a patio material. You can use pressure-treated wood which is treated with sealant every year. It can be easily customized and is ideal for a rustic look.
CONCRETE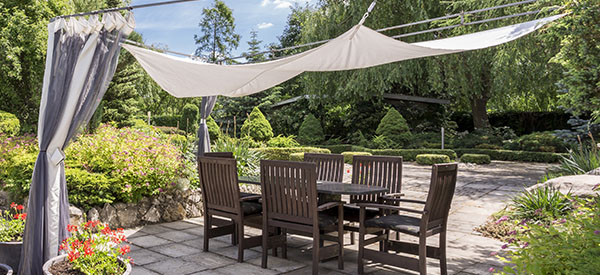 This is a very affordable material for patios. You can find different styles that mimic cobblestone or flagstone and can be stamped with designs for a more sophisticated look.
Many Canadian homeowners use stamped concrete that looks like brick, tiles, or stone but don't cost as much. You can be creative with a variety of colors and patterns.
RUBBER PAVERS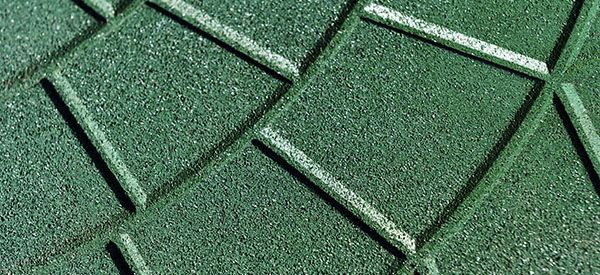 Rubber pavers are made from recycled tires and can be used as a non-slip surface that requires very little maintenance. It is ideal for high-traffic areas and can be found in different colors, shapes, and sizes. They are easy to install.
BRICK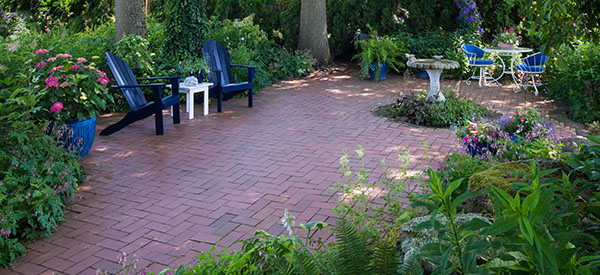 A very durable material, it provides a patio with a more formal and classic look. You can find a variety of sizes and colors and can be used in eye-catching designs.
FIRE PIT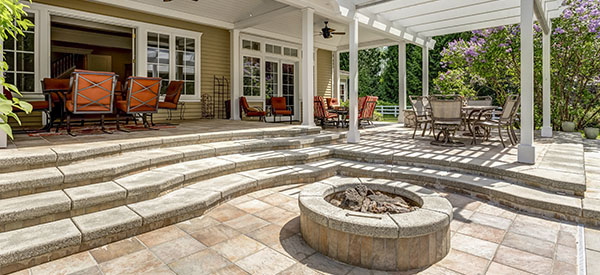 Patio fire pits give you warmth, light, and even a place to cook. Think about the enjoyment you can get from sitting around a fire. You can create an alfresco spot in your home where you can socialize or relax.
You can also cook on a barbecue grill or pop a grill plate over it. Enjoy the starry nights from your patio when you have a fire pit.
OUTDOOR DINING TABLE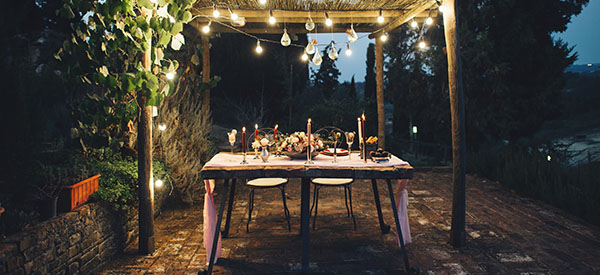 You can expand your home with a dining area in your backyard. A patio dining area allows you to entertain outdoors or enjoy alfresco dining any day of the year. Take the indoor of your home outside, especially if you have a covered patio.
PATIO BAR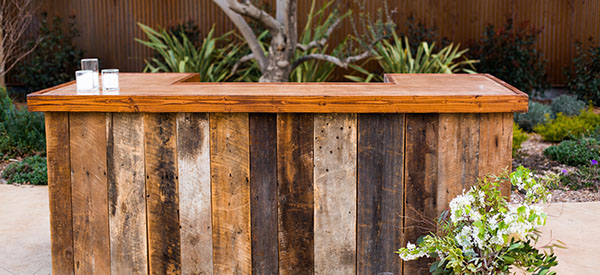 Enjoy life with family members or friends with a patio bar. Relax outdoors with your favorite drink, day or night. You can choose from a variety of materials for your bar, from wood to bricks. Your patio contractor can offer you many solutions to building a patio bar that will last for many years.
OUTDOOR KITCHEN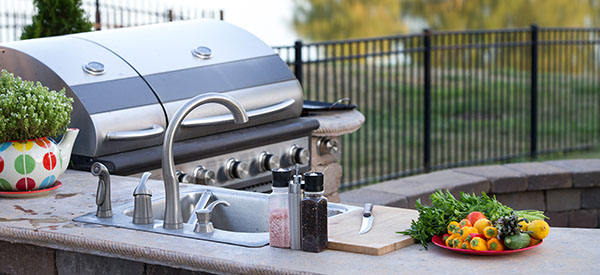 Outdoor kitchens are great for entertaining small or large groups of people in your home. It keeps cooking smells outdoors and expands your living space. There are many stainless kitchen appliances designed for outdoor use such as BBQ grills which can make your outdoor kitchen very functional and easy to clean.
Enjoy outdoor cooking and improve the value of your home, all in one swoop.
PATIO COVER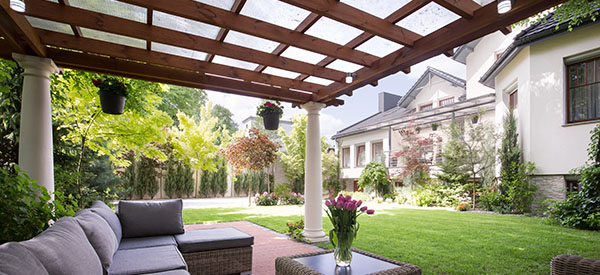 A patio cover gives you protection from the rain, sunlight, and wind. You can also enjoy the shade and relax in your outdoor space on sunny days or not so fine days.
A patio cover also increases the aesthetics of your patio design and protects your furniture from the elements.
Types of patio covering: Perfect ways to stay in the shade outdoors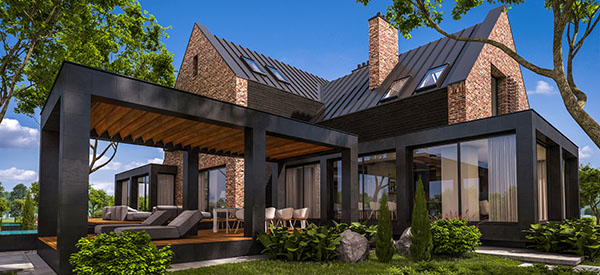 Of course, you want to keep the rain and the sun away from your patio. When renovating your patio, you can think about patio covers that can provide you with the shade you need.
A covered patio extends your outdoor living beyond summer or spring. You can get wooden patio covers (pergolas), glass patio covers, aluminum, or acrylic. You can even find solid or latticed patio covers, depending on your preference.
Patio covers allow you more time to enjoy the landscape while staying in an enclosed space. This means your patio furniture can stay in place whatever the season.
Wooden patio covers are elegant and durable. A home built with wood will be complemented by a wooden patio cover. On the other hand, aluminum patio covers are durable, lightweight, and are low-maintenance.
Before building your patio, consider the patio covering you want. Speak to a professional patio contractor for the right materials for your patio project.
Reasons to hire a professional patio contractor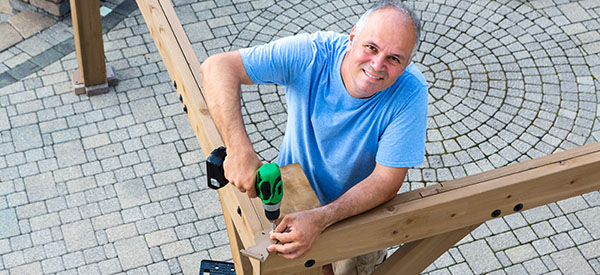 When you want to improve your backyard or you have an outdoor project in mind, it is best to hire a professional patio contractor.
Backyard projects can require lighting, landscaping, and many other tasks. While some projects are minor and can be DIY, others will require the expertise of the pros.
What are the benefits of hiring a professional patio contractor?
Some patio renovations are complex and require resources, skills, and knowledge that only professionals have. If you patio needs electrical work, landscaping, irrigation, or installations, it is beneficial to get professional services.
You should also know that your patio renovation may require a building permit. Contractors know what paperwork and permits are needed to make the construction of your patio legal.
You can make sure that your patio renovation is completed in a professional manner and that your project costs are within budget and well-spent.
A patio contractor will know how to install patio surfaces properly so that they last long.
Because he knows people in the industry, he can advise you where to source materials you need and obtain them at the lowest possible prices.
Hiring a patio contractor for your patio renovation will make the project stress-free, cost-effective, and smooth, allowing you, as a homeowner, to enjoy your project.
Before you start planning your patio renovation, obtain a checklist for home improvement projects for the City of Calgary.
How to compare patio contractors and choose the right one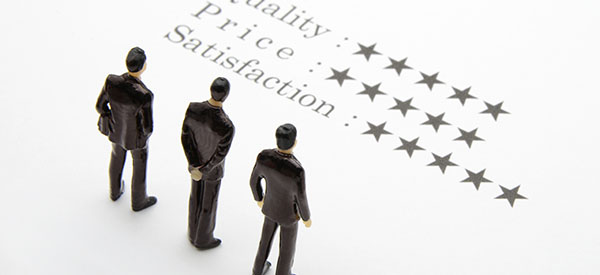 Choosing a patio contractor must be done with care and consideration. You will be entrusting a project that involves your home- your most financially and emotionally important asset.
How do you choose the right patio contractor to guarantee your project's success?
Take all the time you need to find the right contractor for your patio. It is critical that you choose a company that provides outstanding work at a reasonable cost.
Use a digital platform like Compare Home Quotes to solicit free quotes you can compare
Look at years of experience in the industry and select companies that you prefer
Ask your candidates about license and insurance
Compare bids without eliminating slightly higher prices (sometimes quality comes with a higher price)
Interview contractors and look at their previous projects
Ask questions about timelines, equipment, work schedules, warranties, and other issues you are concerned about
Choose a contractor you feel comfortable working with and meets the above criteria
You can always back-check a contractor with the Calgary Renovation Contractors Association where professionals like concrete contractors, decks, stone and masonry, interior designers, and other construction trades are registered.
Always make sure that each contractor you consider is licensed in your area and carries adequate insurance.
At Compare Home Quotes, we have carefully screened our partners for patio renovations to ensure you receive quality quotes from reputable contractors.
If you are ready to compare patio renovation contractors in Calgary, fill out the short online form on this page.
You will receive, without delay, high quality offers from experienced and licensed renovation contractors you can compare and choose from.
These quotes are absolutely FREE and NO OBLIGATION!
What is the average cost of patio renovations in 2023?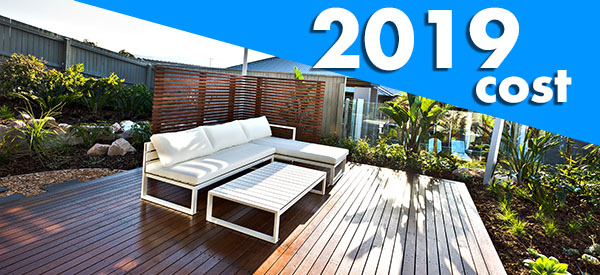 A patio provides an excellent outdoor living space which makes your home more comfortable and increases its value. A patio renovation can tremendously improve the exterior of your home. The cost of a patio project would include labor, materials, and equipment.
Installing a new patio starts with identifying its location and size, the latter being the biggest price factor. Materials you choose will also greatly affect your overall cost.
After the size and materials, another major determinant for cost is the design. If your patio design has many curves, it will require cuts and more prep work which increases labor and materials.
Factors that determine the price of a patio renovation
The factors that have an impact on the cost of your patio renovation include:
The size of your patio
The shape of your patio
Thickness
Color or stains
Pattern or design
Accessories such as a fireplace, fire pit, bar, torches, stone steps, etc.
Concrete patios are the cheapest and on average, cost from $2.50 to $8.00 per sq. ft. Using pavers, the price could reach around $700. If excavators are needed, the price could climb to $4,000.
To give you an idea, the minimum cost for a standard concrete patio is $1,000 while a big patio with stamped concrete could cost almost $15,000.
If you are not so keen on concrete, natural stone costs more, starting at $3,000 or more. According to patio renovation professionals, sophisticated patio projects could cost as much as $12 per sq. ft. If you choose expensive materials, you could easily sink $50,000 on your patio project.
If you want landscaping for your outdoor oasis, you might shell out from 5,000 to $7,000 for professional landscaping.
Of course, it is possible to save on the costs of a patio renovation by sticking to a simple design and affordable but durable materials.
It is quite difficult to give an accurate price for a patio renovation because each project is unique. In order to get the cost of your project, the best thing to do is to obtain free quotes from reputable patio contractors so you can plan your budget correctly.
In case you are renovating your house to prepare for a home sale, you may also want to know the types of home renovations in Calgary that increase home value.
Reasons not to DIY a patio renovation
Putting a patio together isn't just laying tiles on the ground. It takes a lot of work to build a quality patio that would increase the value of your home.
Yes, it may be tempting to do a DIY patio renovation to cut down on costs. If you are planning a small and simple patio space, you may be able to DIY it. But if you will need excavation work, putting in plumbing, electrical, or other tasks that call for professionals, it is better to do so.
Some of the reasons not to DIY a patio renovation are:
Avoid waste of materials due to mistakes that would escalate the costs
Avoid poor or unsuitable choice of materials
Improper sequence of tasks that could compromise the quality or integrity of the project
You can fail to expect the unexpected and be unprepared
Avoid delays in the project because you don't have the time
Poor quality of the work because you lack the tools or knowledge
For safety reasons
To make sure the work is up to code and avoid penalties or fines
Popular home improvement TV shows make DIY home improvements look so easy. You must remember that watching how something is done isn't the same as doing it yourself. The level of skills from one person to another varies. So before you jump in, make an honest assessment of your skills.
If you are thinking about making door or window renovations in Calgary, see the best ways of protecting your house.
If you want to DIY your patio renovation to save on costs, obtain quotes from professional contractors first to see just how much money you will be saving. Most contractors will be willing to work with your budget and will help you get the best results your money can buy.
Fill out the online form on this page to obtain FREE and NO OBLIGATION quotes from professional patio contractors.
Save time and money when you compare prices based on experience, quality, the scope of work, and warranties.
Ensure a successful patio renovation project with the right patio contractor for your home!