5 July 2019,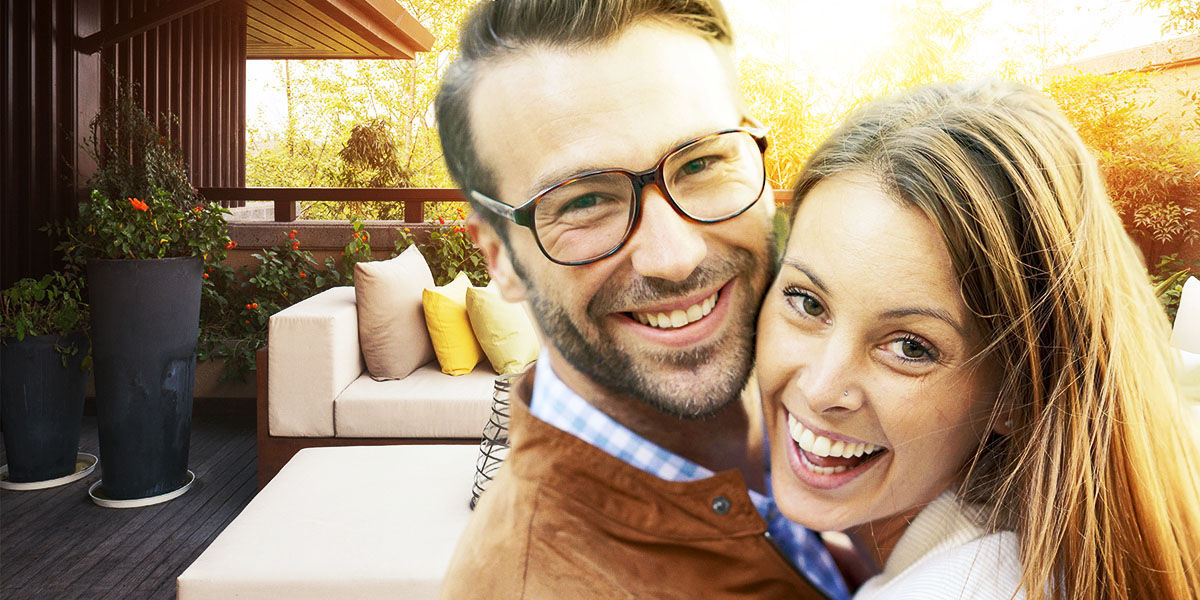 Are you dreaming of creating the perfect patio for your backyard? You can find the best patio contractor in Edmonton for your project right here.
Patio renovations are exciting but don't get carried away without careful planning and preparations. Any home improvement you make should increase the value of your property and give you extra outdoor living space that you will love.
Of course, a patio renovation will cost money. With the right contractor by your side, you can plan a patio addition that suits your budget and meets your expectations.
Maximize your backyard space with a patio addition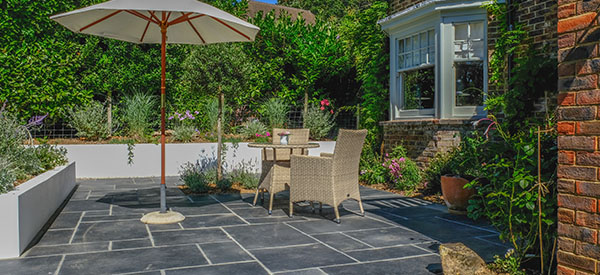 Why are patio renovations so popular? Homeowners are very interested in adding or renovating a patio because compared to other types of home improvement projects, it is low in cost but gives a high return on investment.
You can maximize your backyard space by adding a patio which you can design based on your goals. You can turn your extra outdoor space into a dining room patio, a pool patio, a patio with an outdoor kitchen, or a living room patio.
A patio gives you extra outdoor living space which you and your family can enjoy. If it is a covered patio, you can enjoy using it to entertain or relax even when the weather is cooler.
Below are important benefits you can get from installing a patio in your backyard.
5 Benefits of adding a patio to your backyard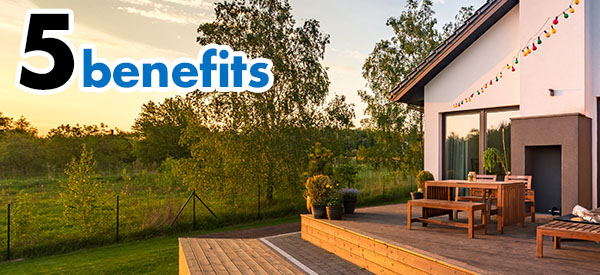 When the weather signals the arrival of warmer weather, many homeowners get busy planning a patio renovation so they can enjoy time outdoors. You can make the most of the summer if you successfully plan your project early.
Below are 5 benefits of a patio renovation:
#1: Increase the value of your home
Without a doubt, additional outdoor living space can significantly increase the value of your home. You can create your very own outdoor oasis where you can entertain friends and family in your backyard and add monetary value to your property.
#2: Increase your living space
Who can resist getting extra living space so your home will be bigger? You can put furniture in your patio for seating or even dining. You can enjoy more space to entertain occasional guests during vacations and holidays.
#3: Enjoy the outdoors without leaving home.
You don't need to be indoor even when the summer has gone. A covered patio allows you to extend your time outdoors without leaving the comfort of your home.
#4: Entertain in comfort and style.
Your living room may not be sufficient for entertaining a bigger group of people. By adding a patio to your backyard, you can have more guests and entertain in style outdoors. Imagine having a patio bar or patio dining table where you can dine al fresco or enjoy cool drinks.
#5: Beautify your home.
A patio can make your home more beautiful. You can consider growing varieties of plants and brighten up your interior. A good patio design can complement the overall design of your home and increase its aesthetic value.
There are so many appealing patio ideas you can consider. Take a look at popular patio renovations in Edmonton to help you create your own project.
Does a patio renovation increase your resale value?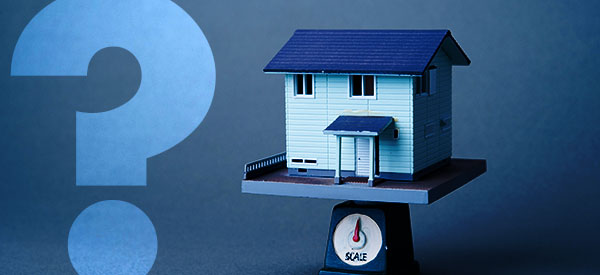 In recent years, residential architects ranked patios and decks as the #1 "special function area" for consumers. Remodeling Magazine, in its 2018 Cost vs. Value report, indicated a 47% ROI at resale for backyard patios.
Yes, buyers are thrilled to have an extended living space with the home where they can entertain but they are not so keen to increase the price.
If you are renovating your backyard with a patio installation before selling your house, the best thing to do is to keep the costs down while maximizing the benefits to your outdoor space.
In fact, the National Association of Realtors (NAR) data regarding simple backyard paver patios show a much higher ROI at 69% compared to more expensive patio projects with an ROI of 50%.
If you are installing a patio because you want to enjoy your outdoor space, the ROI factor from a home sale becomes less important because your goal is to maximize the satisfaction you derive from your home. You will definitely enjoy using your patio for years to come.
The bottom line: If ROI is your main priority, keep your patio design simple.  If quality of life is your main priority, indulge yourself (based on what your budget allows) and choose the features that are most important to you. A patio can definitely increase life satisfaction and enable you to enjoy your home much more.
11 Breathtaking ideas to create an amazing patio
If you are planning to create a patio in your backyard, it is important to determine what activities you want to do in your outdoor space. Are you planning on entertaining there? Do you wish to dine alfresco when the sun is out?
Knowing what your goals are will help you to choose the most appropriate design and layout for your patio.
To inspire you in your patio renovation, below are popular ways to create an amazing patio :
FLOWERS AND LANDSCAPING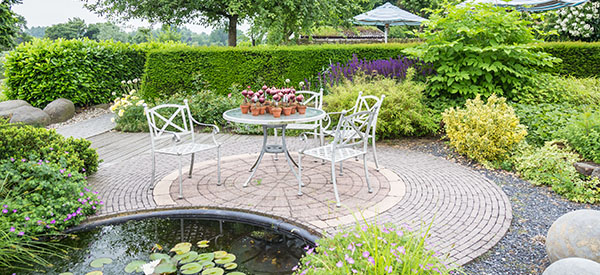 To create your own backyard oasis, don't saturate your patio with furniture. Instead, surround it with natural beauty with flowers and landscaping. No matter what you want to do in your patio, you can reconnect with nature and unwind.
CHOOSE HIGH-QUALITY PAVERS.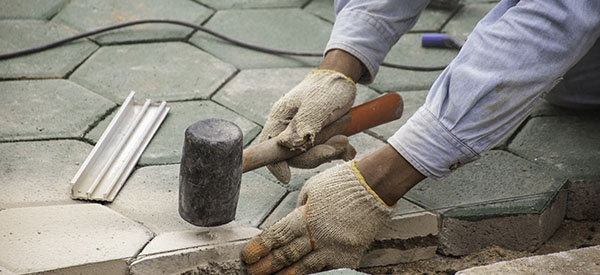 Pavers are important in creating the design of your patio. Depending on your budget, you can choose from concrete, stone, or flagstone pavers to create a stunning outdoor space you can be proud of.
Professional patio contractors know how to prepare the soil and install pavers correctly for durability and achieve the desired design.
INSTALL A PERGOLA.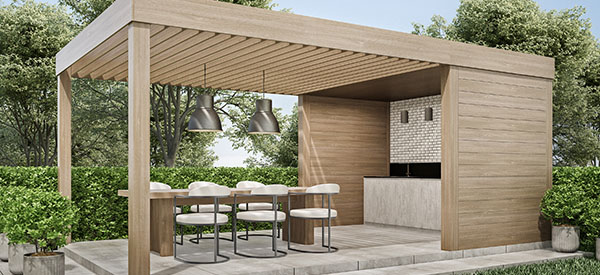 A pergola can add dramatic flair to your patio. Use it as a shade with bistro chairs and surround it with lovely plants and indulge yourself.
HAVE AN OUTDOOR KITCHEN.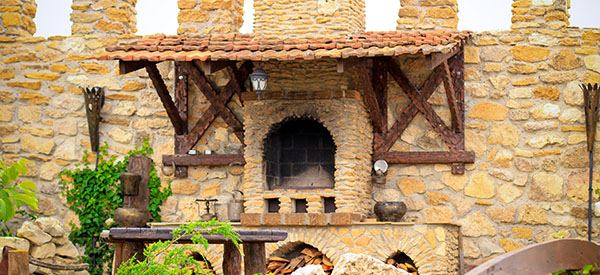 It is heavenly to dine outdoors on a nice, sunny day but cooking outside is even more fun. Barbecue, grill, or whip up your best family recipes outdoors. It gets even better when you are entertaining friends or family.
ADD A PATIO BAR TO YOUR BACKYARD.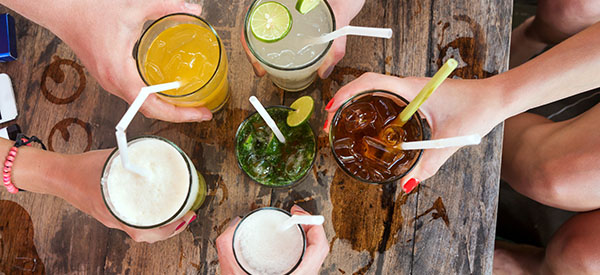 If you love to entertain, a patio bar will be an awesome addition to your backyard. Take entertaining a notch higher by serving cool drinks from your patio bar.
ADD A FOUNTAIN AS A SPOTLIGHT TO YOUR PATIO.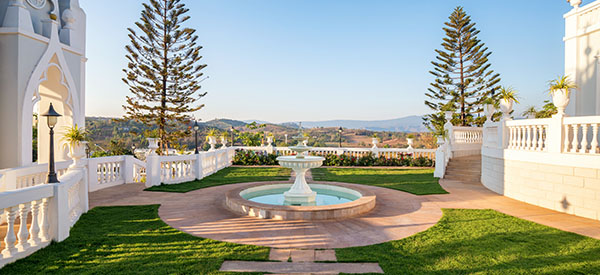 INSTALL A RESTFUL DAYBED.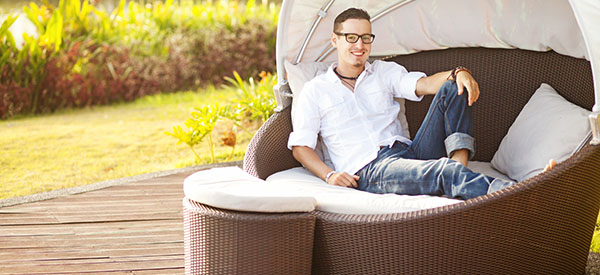 Create a restful outdoor haven for yourself with a stylish daybed. Curl up to read or nap to your heart's content. Enjoy more private time outdoors in your heavenly patio.
TRANSFORM YOUR BACKYARD INTO A RUSTIC DINING AREA.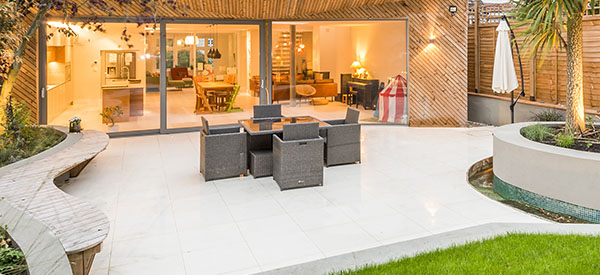 STONE BENCHES WITH FIRE PIT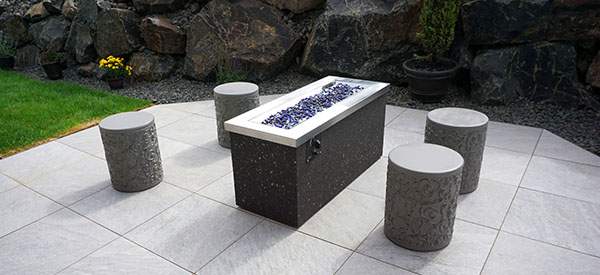 It has become quite popular to have a fire pit in a backyard patio. It adds an elegant and unique touch to your outdoor space and keeps you warm in the evenings.
Stone benches and a fire put requires low-maintenance and will last for many, many years.

PATIO FIREPLACE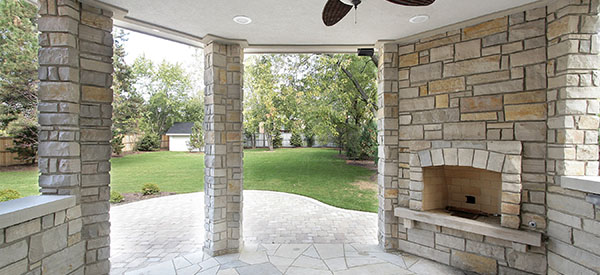 You can enjoy your patio way past summer with a patio fireplace to keep you warm. Position a dining area near the fireplace and you will create a cozy and inviting spot. A fireplace also makes a stand-out feature in any backyard patio.
A POOL PATIO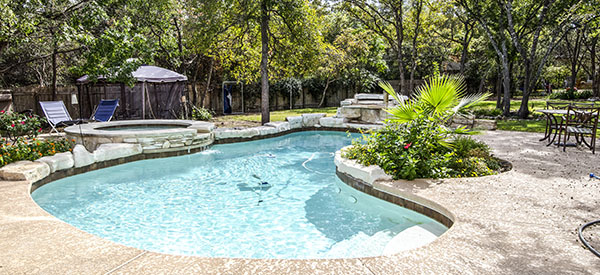 A swimming pool in your backyard is perfect to stay cool in the summer. If you already have a swimming pool, professional patio contractors can make valuable suggestions to enhance your pool area with a patio. You can add underwater lighting, floating pool lights, sectionals for comfortable seating and lounge chairs to relax in.
A swimming pool will cost money but it can be a worthy investment to transform your backyard into an awesome hangout place.
Of course, homeowners will have different goals for their patio renovation that are tailored to their needs and budget. Your patio renovation can be simple or upscale. To maximize your outdoor space based on your budget, speak to professional patio contractors in our network.
To get started, fill out the short online form on this page to connect with licensed and reliable contractors in your area.
Our partners are reputable patio contractors who were carefully selected for their reputation and qualifications.
They will be happy to provide you with FREE and NO OBLIGATION quotes you can compare and choose from.
How to create your budget for a patio renovation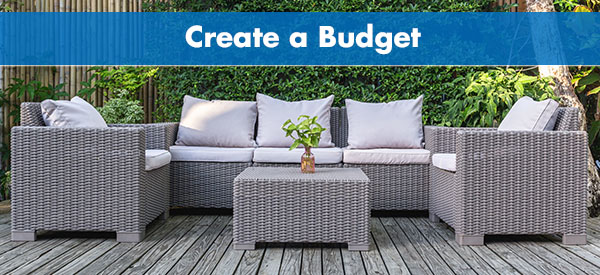 Before you start asking how much your patio renovation project will cost, you must ask yourself first, "How would I want to use my outdoor space?"
Many homeowners planning a patio renovation already have an idea of what features they want – a fireplace, a bar, a pergola, or landscaping. It is critical to think of these things so you can plan your layout based on the space available.
Discuss your outdoor furniture requirements from the start to ensure a well-planned patio.  For instance, a lounge set-up requires a bigger area than sectional seating. These details will have a big impact on your budget.
When you have finalized the function of your outdoor space, you are now ready to create your budget. You must understand that the final price of your renovation project will not be possible until your patio design is finalized.
Your initial budget can be divided into these critical categories:
Structures: pergola, trellis, stone benches, kitchen, fireplace, fire pit, fountain, etc.
Site work: landscaping, demolition, repair, etc.
Utilities: gas line, electrical work, plumbing
Appliances and fixtures: refrigerator, grill, kitchen counter, bar, etc.
Furniture: chaise lounge, dining table, day bed, umbrellas, stools, ceiling fan, etc. Lighting: Outdoor lighting creates the ambiance you want for your outdoor space. Landscape lighting can do wonders to enhance the aesthetics of your patio.
There are many things you must consider for your patio project or backyard renovation. You should get in touch with a reliable patio contractor to get an accurate estimate for the design and construction of your project.
You can find experienced professional patio contractors using our short online form to receive FREE and NO OBLIGATION quotes for your consideration.
The factors that affect the cost of patio renovations in Edmonton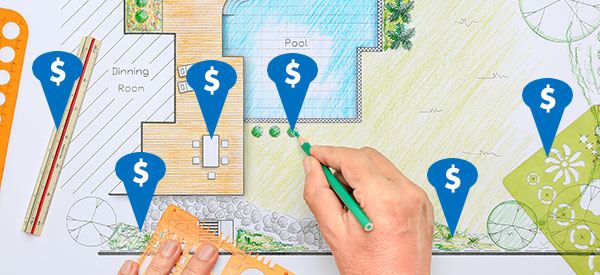 How much will it cost to build a patio? This is a question that most homeowners ask as soon as they become interested in improving their backyard space.
The type of paving materials you choose and the square footage of your patio are the two main factors that will determine the price. The average cost of a patio can be as low as $4,000 for a small patio to much, much more. A low-cost concrete patio is a good option for small budget renovations. A high-cost patio can be made using stone materials and incorporate accessories such as a fire pit, an island counter, a pool, an English garden, and more.
PATIO MATERIALS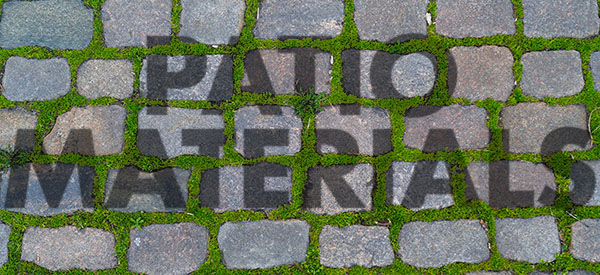 Popular patio materials include the following:
| | | |
| --- | --- | --- |
| Type of material | Cost per sq. ft. | Average total cost |
| Concrete | $5 – $17 | $860 – $3,000 |
| Pavers | $9 – $24 | $1,500-$4,000 |
| Brick | $8-14 | $1,200-$2,000 |
| Flagstone | $15 – $32 | $2,200 – $4,500 |
A patio using concrete is the simplest and most inexpensive. Today, professional patio contractors can use a variety of concrete, even with stamped designs, for a more unique look. A simple patio can also be built with bricks and their even shape and size make them easy to install. Flagstone patios cost more and require more work but they are absolutely stunning.
If you want to keep your patio renovation costs down, choose a concrete patio with accents or borders for a great design without the high cost.
SITE WORK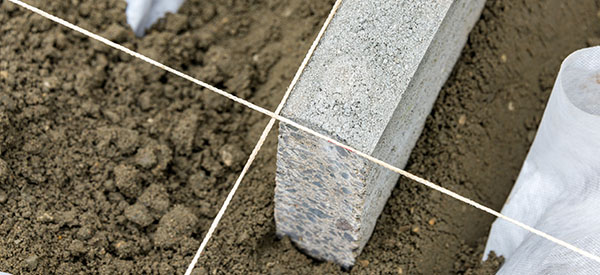 An important aspect to planning your budget is the soil preparation that is required. This is critical because your patio can crack if the soil is not properly prepared. Drainage issues need to be resolved and the soil compacted so that your patio is built on firm ground.
Soil can also freeze in winter. The foundation must be stabilized. If you plan on having a multi-level patio, your cost could increase due to the space that needs to be dug out and more layers prepared.
Landscaping requirements will also affect the cost of your project. There are contractors for outdoor living spaces that specialize in landscaping projects to fulfill your dreams.
If you are wondering what the price of an excavation by professional excavators is, we help you compare prices and show you the factors that influence the price in a separate article.
THE COMPLEXITY OF THE DESIGN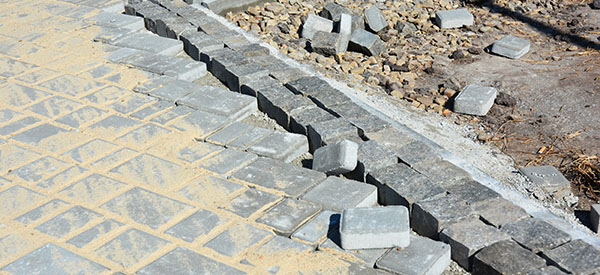 The complexity of your patio design will also have an impact on the cost of your patio. If it has many curves or a complicated paving design, you must expect to be charged more. Labor costs can go up or down based on the time and effort that goes into installing your patio.
A patio renovation is an investment that can increase the quality and the value of your home. You should get multiple quotes from licensed contractors to compare the costs and quality before hiring a patio contractor.
Frequently asked questions about patio renovations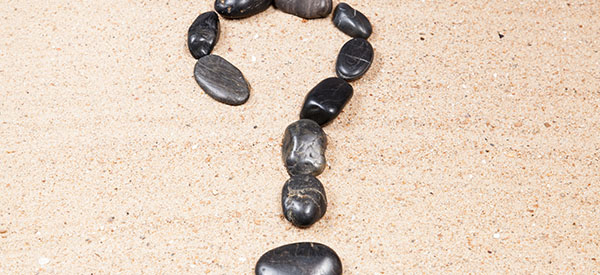 If you are considering a patio renovation, you will certainly have a few questions about it that can help you decide on your next step.
We have assembled a few frequently asked questions about patio renovations to guide you in planning your home improvement project.
Can I build my own patio?
A patio installation should not be a casual home improvement project for a budding enthusiast. Big issues can arise from DIY patio installations such as unlevel stones, uneven ground, drainage issues, etc.
If you do it incorrectly, a backyard patio renovation can even decrease the aesthetics of your home or worse, decrease the value of your home. Don't go DIY with your patio unless you have a lot of experience in construction.
What is the best proportion for a patio?
Proportions are important to any outdoor living space. You can divide your space into landscaping, the patio, and an area for kids to play or for activities you want to do.
Is a patio better than a deck?
A patio is directly installed in the ground while a deck is elevated. Decks are more suitable if your terrain is uneven or sloping. A deck is said to have a higher return on investment but are more expensive and has a shorter lifespan. Patios, on the other hand, are low-maintenance and less costly. They require more construction.
Is it advisable to install a patio cover?
You have the choice between an open patio and a covered patio. In Edmonton, weather conditions can be harsh and a patio cover will protect your furniture and allow you to use your outdoor space even when it is raining or hot.
Patio covers are advisable and they come in a variety of designs and materials.
What is the best paver for a patio renovation?
Concrete pavers are popular because they are less expensive and have a variety of colors, textures, and designs. They are also easy to install.  Brick pavers, on the other hand, are median in cost and can go with any type of house design.  Flagstones are more expensive and difficult to install but they provide a unique and sophisticated look to your patio.
You should also ask your patio contractor for advice regarding the best paving material suitable for your project.
Do I need a permit to build a patio in Edmonton?
Patio projects in Edmonton require a building permit. A by-law also restricts the use of non-permeable material to 70% for single-family homes. It is best to check with the
City of Edmonton- permit applications for requirements on construction and home improvement projects.
Should I hire a patio contractor for my home renovation project?
It is important to ask yourself if you have the time, expertise, and knowledge with building a patio. If you factor in the cost of your time, effort, and peace of mind, the best step is to hire pros for your renovation project.
Because your home is a valuable asset, any home improvement project must be done skillfully and properly to protect your investment and avoid compromising the quality and safety of your home.
Can I get financing for my patio renovation?
Yes, you can explore financing options for your patio renovation. You can consider refinancing your mortgage. There are also patio construction companies that offer financing options for their clients.
If you have technical questions about your patio renovation, keep them in mind and ask your prospective contractors. They are the best people to assist you when it comes to the design and construction of your patio.
Tips for choosing a patio contractor in Edmonton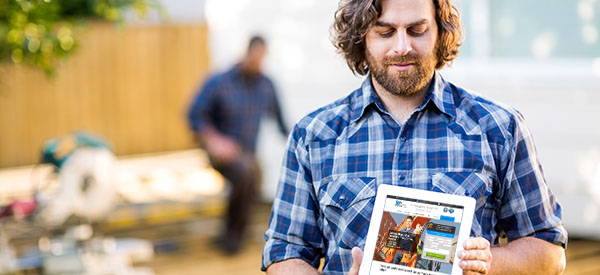 Whether you are considering a deck or a patio for your backyard, hiring the right patio contractor in Edmonton is very important to the success of your project.
Below are tips for choosing the right contractor to make your dream patio a reality.
CHOOSE LOCAL.
It is advisable to choose a patio contractor from your area. A local contractor is knowledgeable about local building codes, weather conditions, and the terrain that will be critical to building and designing your outdoor living space.
MAKE AN APPLE-TO-APPLE COMPARISON.
It is better to obtain multiple offers from local contractors so you can compare based on important criteria such as the scope of work, size of the patio, materials, quality, warranty, and insurance.
CHECK LICENSES AND INSURANCE COVERS.
Your prospective contractor must have a license and carry the required insurance coverage. Never hire a person to do your project without these critical requirements.
VERIFY QUALIFICATIONS.
Never take the word of a contractor. Take the time to verify their qualifications. Ask for references from previous clients (the most recent ones) so you can get feedback regarding the quality of the work, service, and reliability.
ASK FOR A WARRANTY.
A good contractor offers a warranty for their work. The warranty should be stated in the contract and this proves that the company is committed to delivering an excellent result.
A patio renovation is an important investment because it directly affects the value of your home and the quality of your life. You can make sure to get good value for your money by hiring the right contractor for your patio renovation.
Fill out the short online form on this page and connect with reputable patio contractors in your area.
Compare multiple offers based on price, reputation, quality, and service.
Save time and money with FREE and NO OBLIGATION quotes from local patio contractors.