13 March 2019,
You know how important it is to have home insurance. Understand what determines the cost of your premiums and most importantly, how to pay less for your home insurance. Easily compare premiums for your home insurance.
Examples of average prices for home insurance premiums in Quebec
Home insurance protects you financially if your house sustains damage due to theft, fire, bad weather, etc.
In addition, all financial institutions and lenders will require you to acquire home insurance before approving your mortgage. It is mandatory!
Here is the average annual cost of home insurance premiums * for Quebec households according to the data and user surveys of Compare Home Quotes.
| | |
| --- | --- |
|   | AVERAGE annual price |
| Property insurance price | $1,039 |
| Renters' insurance price | $385 |
| Co-owners insurance price | $433 |
10 factors can affect these home insurance prices
Home Insurance Price Factor # 1: Where Your Home Insurance Coverage Is Limited
Know that you can increase or decrease the amount of protection for certain assets whose coverage is limited to $1,000 or $2,000, such as:
Software
video & audio media including DVDs and CDs
jewelry & fur
bicycles
pets
Art objects and silver or gold items have coverage that is generally limited to $5,000. It will affect the premiums.
Home Insurance Price Factor # 2: High Franchise = Reduced Home Insurance Premiums
The most important factor that can lead to a reduction in your home insurance premium is the deductible.  deductible).
The deductible is the amount you agree to pay to cover the cost of damage due to a claim; the rest of the expenses being compensated by your insurer.
If you can afford it, a deductible between $300 and $1,000 is recommended.
Home Insurance Price Factor # 3: What makes your property different will affect your insurance premiums

What is your type of dwelling?
Single (bungalow, detached, cottage, with stairs…)
Duplex
Rowhouse
Condo
Multiplex, etc.
What material is the exterior made of?
Concrete
Bricks
Wood
Aluminum, vinyl
Engineered wood (Canexcel)
A combination of different materials
Is there a garage adjacent to your home?

Your insurer will likely consider that a fire that originates in your garage could spread more easily to your home. We also know that higher risks mean higher home insurance premiums.
What year was your house built?

The older your home, the greater the risk of damage to your electrical, heating, plumbing, etc.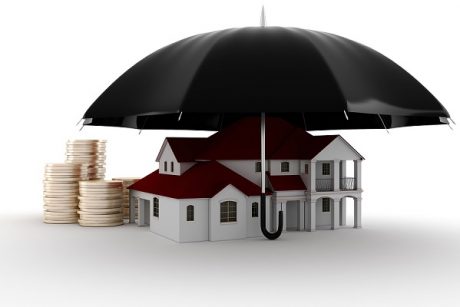 Home Insurance Price Factor # 4: Your Living Environment is a Pricing Factor in Your Home Insurance
Do you live in a rural area?
If your property is in an urban area, is your borough
In a historical or development area?
Lively (downtown) or peaceful (outskirts)?
Residential or commercial?
Near a gas station (increased risk of fire) or near a fire station?
Do you live in a risky environment?

For your home insurance company, if the neighborhood where you live is known for its high incidence of crime and arson, you will be considered a risky client.
Home Insurance Price Factor # 5: Your heating system is in the sights of your insurer
An electric heating system represents a lower fire risk for your insurer than a wood or gas heating system, even if they only serve as backup heating.
What's more, an oil furnace represents an environmental risk.
It is, therefore, normal for your home insurer to inspect your heating systems (and your electrical system) before establishing the price of your home insurance.
Home Insurance Price Factor #6: Fire Protection
If a fire broke out:
Is a fire hydrant quickly and easily accessible?
Is the fire safety service nearby?
The amount to replace all your property in case of fire
The price of your home insurance will also be determined by cost of replacement of your property, detached buildings (detached garage, shed, bicycle shelter, etc.) and all the goods they contain (appliances, furniture, electronic equipment, clothing).
If you have not renewed your home insurance for a few years, see if the amount indicated for the replacement of your assets corresponds to the value of the property you have accumulated or acquired over time.
Talk to one of our partners (insurance brokers and direct insurers) and do not hesitate to increase this amount, if necessary. To connect with experienced brokers, simply fill out the solicitation form on this page.
You will receive your free quote quickly.
Home Insurance Price Factor #7: Your Subsequent Claims and the Cost of Your Home Insurance
The number, frequency, and type of claims will be considered in calculating your home insurance premium.
Home Insurance Price Facto # 8: Additions That Change the Home Insurance Contract
An amendment modifies or supplements the protections normally included in your home insurance policy. (See above)
Home Insurance Price Factor #9: Home Insurers Like Good Credit Ratings
Insurers believe that the higher your level of debt, the less money you spend on maintaining your home (and your car, if you have one).
Not having the financial means to change your water heater or repair your roof, it is likely that in case of damage, the costs will be borne by your home insurance.
The risks associated with your credit rating will push up the price of your home insurance.
Home Insurance Price Factor #10: The type of home insurance you will choose
Depending on the degree of protection you choose, you can subscribe to:
All-risk insurance contract

A little more expensive, this type of home insurance offers you an optimal protection against all the risks incurred by your property (except predetermined exceptions), including your civil liability.
Named perils insurance contract

If you opt for this type of home insurance, you will be protected in case of
Fire, theft, vandalism
Bad weather (hail, ice, lightning, wind)
Damage from runoff or overflow
Impact (falling tree, vehicle hitting the house)
Riot
Explosion (and smoke), etc.
Now you know the basis for calculating the price of your home insurance. To give you an even better perspective, here are some recommendations to reduce the premiums of your home insurance.
Home insurance coverage available through endorsement (factor #8)
Endorsements are additional protections that can be added to your home insurance policy.
The most common endorsements cover damage caused by:
the repeated action of freezing and thawing
Accidental and sudden infiltration of water from:

the ground
sewers
rain
Snowmelt
Gutters
columns & downspouts
An endorsement is also required to get the proper coverage for your pool or spa.
Earthquakes can be covered by an endorsement. You may need to add an extra $100 to $200 a year to your home insurance.
In summary, to avoid any unpleasant surprises, do not hesitate to ask your insurer or your home insurance broker about the protections you should add to your insurance policy, depending on your particular situation.
Exclusions to home insurance policies

Some risks are just not covered by your home insurance. For example :
Floods (a watercourse that overflows into a flood zone)
Landslides and landslides
Pollution (fuel oil leakage)
Deterioration of illegally acquired property
Damage due to an indictable offense that you allegedly committed
Terrorist acts, war-related, or nuclear-related acts
Why so many differences in home insurance prices?
To find out which home insurance company offers the best prices, you need to compare several online quotes because there is a significant difference in premiums for identical coverage.
Shop for your insurer wisely as price variations can range from 55%  to 125% which translates into savings of $350 to $1,650 if you choose the right home insurance.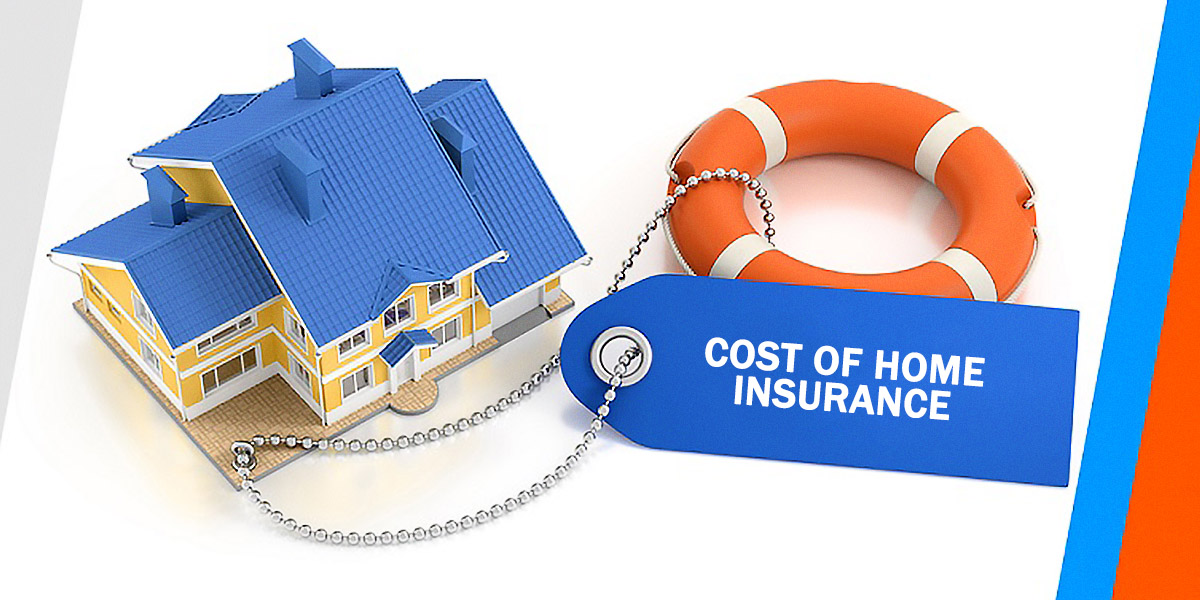 Example of APPROXIMATE PRICES offered by different insurers for the same request for quotes
Insurance professionals are aware of the huge price differences in the market and offer two general explanations.

Firstly, some insurance companies offer excessively high premiums to potential customers because they do not really want to obtain them as customers for various reasons.
For example, Ginger sent an online quote request to some home insurance companies for home and auto insurance. One of the companies offered her a $500 premium while another, with whom she has had a dispute, demanded $1,050 a year in premiums to provide her with insurance.
In addition, it should be noted that the majority of home insurers specialize in insurance to a target clientele such as young families or retirees who own a condo, for example. This is probably why Kale, a young father of two young children, got very different prices when he applied for online quotes to secure his property and two cars. One company asked for a premium of $1,300 while another who does not specialize in young family insurance required a premium of $2,250.
Most home insurance companies offer price reductions to new policyholders. On the other hand, these advantageous premiums tend to decrease with time, but at different rates depending on the company.
If you have always been loyal to your insurer because it offered you great prices a few years ago, it is recommended that you make a few online bid solicitations to check if your premium is still competitive.
You can get up to three FREE (3) quotes quickly by simply completing the online request form on this page.
In Quebec, the home and auto insurance industry has greater latitude than in other Canadian provinces since the SAAQ (Société de l 'assurance automobile du Québec) covers bodily injury caused by a car accident.
We must, therefore, make sure to compare apples with apples and do not put in the same basket home insurance and auto & home insurance.
Finally, companies may check the tolerance of their policyholders to increases in the cost of their home insurance and offer higher premiums. Customer response is considered by actuaries in compiling their statistics.
Every home insurance company has its marketing strategy
The actuaries of each insurance company collect data on their policyholders and transform them into statistics. They then calculate the probabilities of claims and determine the average price of the premiums offered.
Since each home insurance company operates in a vacuum and serves a specific clientele, it is not surprising that the calculation of the average price of premiums differs from one company to another.
Pay even less for your home insurance
Even on a tight budget, it is certainly possible for you to contribute to a home insurance policy in order to obtain financial compensation if a disaster arises. Here are some tips to help you reduce the cost of your home insurance.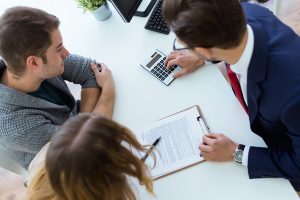 1st Tip to save on home insurance: shop, shop, shop!
Ask for your online quote and analyze the proposal you will receive. Remember, although home insurance products are relatively similar, prices can vary greatly.
2nd Tip to save on home insurance: Pair your insurance

The majority of insurers will give you a discount on your premiums if you bundle your home and auto insurance.
Tip 3 to save on home insurance: Increase your deductible

The higher your deductible (the cost you agree to shoulder in case of a claim) the lower your home insurance premiums.
4th Tip for Saving on Home Insurance: Upgrade your Heating, Plumbing, and Electrical Systems to reduce the risk of loss

For example :
Change Your Oil Heating System (Oil Furnace) for an Electrical System
Exchange your electrical system connected to fuses for a system using circuit breakers
Convert your lead or steel pipes to plastic or copper pipes
 Tip 5 to save on home insurance: Use a backup heater

Due to an increased risk of fire, heating systems using wood increases the price of your home insurance.
 Tip 6 to save on home insurance: Limit the risk of theft and intrusion

The installation of smoke detectors and an alarm system will reduce the risk of complaints, especially if they are connected to a central alarm. These precautions reduce the risks and could qualify you for lower home insurance premiums.
Tip 7 to save on home insurance: Inform your insurer about renovation work done on your home

Inform your insurer of any repairs on your roof or the installation of new windows.  Your home insurance premiums may be reduced because of the lower risks of damage.
Tip 8 to save on home insurance: Have you or someone in your household quit?

Bravo! You have helped lower the price of your home insurance by limiting the risk of fire.
Tip 9 to save on home insurance: Reduce premiums by eliminating administrative fees with annual payments

Some insurers may charge an administrative fee if you pay your home insurance premiums monthly instead of annually.
Tip 10 to save on home insurance: a two-year contract is more advantageous

If you make a claim during this period, the price of your premiums will not increase before the end of the contract.
Tip 11 to save on home insurance: Limit minor claims

The fewer claims you have on your file, the better the price of your home insurance.
Many other simple things can be done to lower the price of your home insurance. Do not hesitate to contact an insurer or a home insurance broker. Their role is to advise you and help you get the best home insurance for you.

* Data was obtained from thousands of random surveys and are for informational purposes only to give an idea and an average and are not reflective of the entire province and population. There are various criteria that can vary the price depending on the region, the type of property, the amount covered, and more.
Find insurance that really matches your needs and save!
Our partner brokers and insurers will assess your situation and recommend the coverage that is truly adapted to your situation so you can avoid paying high premiums.
After receiving your online request, your information will be sent to one of our expert partners who will offer you the best product he can find that matches your needs and budget. You can then decide if the price and coverage of this insurance suits you. If the offer does not satisfy you, there is no commitment on your part and you don't need to accept the offer.

Complete our short online request for a home insurance quote below to get your FREE quote and SAVE!