13 October 2020,
Home remodeling is very popular in Brampton nowadays as more and more people prefer to renovate rather than to move to a new house.
This is not at all surprising because renovating allows you to stay in your beloved community while expanding or recreating your home to suit your changing lifestyle or needs.
A home renovation allows you to create the space you want and increase the value of your home.
To have a successful project, it is highly advisable to work with an experienced and reliable home renovation specialist or contractor in Brampton.
You can compare and choose the right contractor from among our trusted renovation partners serving Brampton for all types of home improvement projects.
Fill out the form on this page to receive FREE and NO OBLIGATION quotes!
Huge Benefits from a professional home renovation
People renovate more out of necessity because their needs have changed or the home is no longer as comfortable as it should be. Choosing which space to update can sometimes be obvious – a bathroom that is too small, an outdated kitchen, or a drab or old exterior.
However, any home renovation must be thoroughly planned because it requires a huge investment in time and money.  The results must provide a new space that offers high value.  In the long run, the cost of the renovation can pay for itself in terms of benefits and increase to the value of the home.
Whether you want to finish your basement, add another bathroom, or upgrade your kitchen, work with a reputable contractor in Brampton for a successful project.
Top Benefits of a Professional Home Renovation
If nothing is really "broken" in the home, you may think there is no need to renovate and spend money. But even if there are no big issues right now, your home can still reap many benefits from a renovation.
Increased Comfort and Functionality
The house you bought 12 years ago was perhaps for a smaller family. Most likely, you have acquired new tastes or a new lifestyle since then. A renovation allows you to customize your home to suit your needs.  If you want to work from home a lot more, an office in the basement will be very useful.
Increased Market Value
If you are thinking of selling your house in the near future, a home renovation can make it more attractive to buyers. An outdated house will not be as competitive in the market and won't fetch a good price.
Make your house more beautiful by upgrading fixtures, updating electrical and HVAC systems, increasing curb appeal, adding new amenities, or modernizing the design.
Many home renovations can pay for themselves with an increase in the price at resale.
Increased Energy Efficiency
Energy bills make up a huge chunk of our monthly household expenses. Homeowners can reduce energy bills and save money with upgraded HVAC systems, electrical systems, and insulation.
Window replacement, HVAC upgrade, and even exterior siding replacement can help make your house more energy-efficient.  You can also eliminate leaks and drafts.
Consult a professional contractor from our network to find out how a home renovation can improve the energy efficiency of your home.
The many types of home renovations in Brampton to choose from
If you are looking to renovate your house but not sure which type will add more value to your home, it is important to find inspiration and information to get the job done well.
You need to have a plan and hire the right contractor to get the best results. You also need to be clear about your goals to be able to choose the right project that would benefit you the most.
In general, home renovations are of 2 types – exterior and interior. An exterior renovation will take care of what is outside namely the fence, garage, yard, windows, front door, cladding, roofing, etc.  An interior renovation takes care of what is inside the home namely the rooms, flooring, walls and ceiling, insulation, HVAC, electrical and plumbing, etc.
The Appraisal Institute of Canada lists the following renovations as the most economically beneficial projects:
kitchen, bathroom, and basement renovations
window and door replacements
interior and exterior painting
flooring upgrades
upgrades for heating and HVAC systems
 Below are some popular home improvement projects you may want to consider for your home.
Popular exterior renovation ideas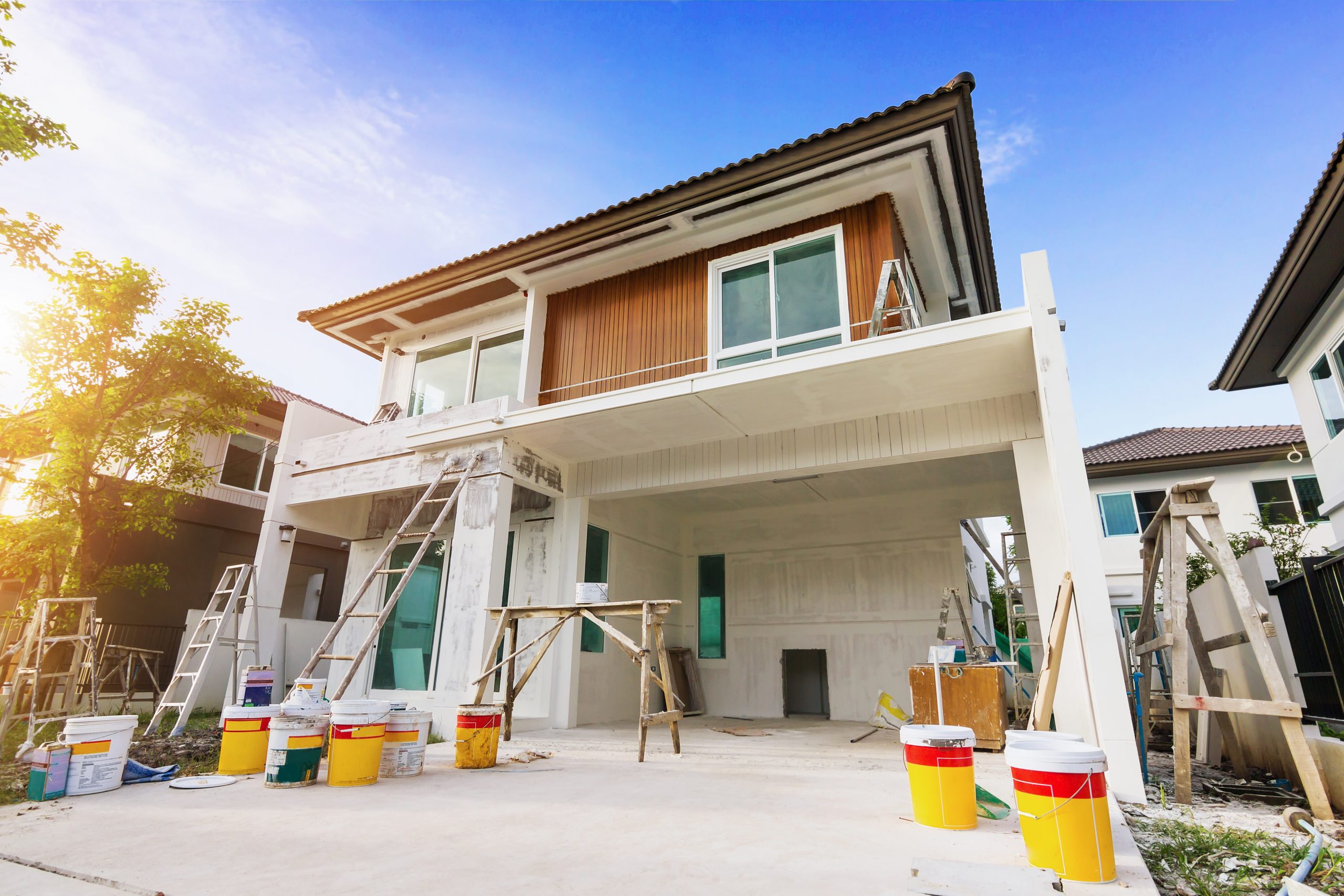 There are many ways to make the exterior of your house more attractive and increase curb appeal. This is important because the exterior of your house gives others their first impression of your home. If you are selling your property, it is what will entice buyers to look at your house. Some aspects of the exterior such as the fence, roof, windows, main door, and cladding also provide additional benefits aside from aesthetic ones. They can improve your home's security, insulation, and protect it from pests.
Fence renovation: A fence is an integral part of your home's security. It also has a big impact on your home's curb appeal. If your fence is sagging or showing signs of age, consider a fence renovation. It can also be done together with a siding renovation or door and window replacement for a dramatic improvement to your home's appearance.
Door and window replacement: Window and door replacement can enhance your home security, add aesthetics to your home's design, and significantly reduce your energy bill. Invest in energy-efficient doors and windows and benefit from lower energy bills for years to come.
Roofing: Roofing replacement costs vary depending on the size, slope, and condition, and materials of the roof. It is important to upgrade the roof to protect your home from the elements and increase the value of your home.
Exterior siding:  Your house may be showing signs of age due to the condition of the exterior cladding. You can replace siding with vinyl, fiber cement, engineered wood, wood, or stone. You can also simultaneously upgrade the soffits, furring, gutters, etc. for a completely new look.
Exterior Painting: Painting the exterior of your property is one of the most inexpensive ways to increase curb appeal. New paint will go a long way in improving your home's appearance.
Garage door replacement: Your garage door is important because it protects your car, belongings, and your home (if attached) and also impacts your home's insulation. It also plays a vital role in your property's curb appeal. A garage door replacement can significantly increase the value of your property.
Patio renovation: If you still have space in your yard, you can consider a patio renovation. It will increase the living space that you can use for entertaining, dining, relaxing, or just being yourself.
Deck addition: A deck is an attractive outdoor space that you can enjoy all-year round. You can choose from aluminum, wood, composite, and PVC decking. Based on the report of Remodeling Magazine on Cost vs. Value, a homeowner can expect to recover about 80% of the cost of a wood deck at resale. Take note that the ROI decreases when you use composite or other materials.
Popular Interior Renovation Ideas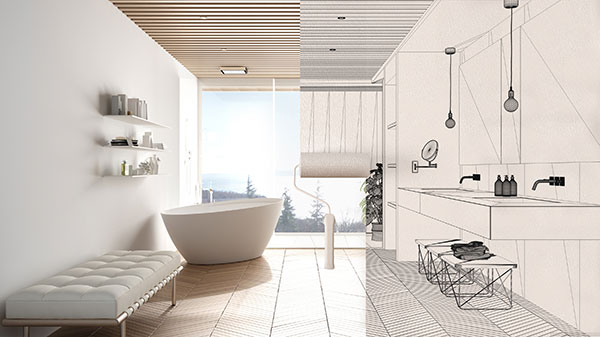 The interior of a house can also be renovated to increase comfort and value. Below are the most popular interior renovation ideas among homeowners in Ontario.
Bathroom renovation: A bathroom renovation can cost from $8,000 to $25,000, depending on the size, design, and materials. It may seem like a good DIY project but be forewarned – a bathroom renovation is complex and can become very messy without a good contractor. You can have convenience, comfort, luxury, and add more value to your home with a successful bathroom reno. If selling your home soon, know that the quality of your bathroom can be a deal maker or breaker.
Kitchen renovation: Kitchen renovations are a favorite project because of their joy factor. In fact, a newly-renovated kitchen brings much satisfaction to everyone in the home. This is where you eat, prepare meals, drink coffee and relax, and even gather around to chat. It is also one of the most expensive home improvement projects. The services of a professional kitchen contractor will ensure you get the most value out of your investment. He can guide you to the best countertop, cabinets, floor, and fixtures most suited to your needs and budget.
Wall and ceiling renovation: Walls and ceilings can really brighten up interior spaces. If you have an outdated popcorn ceiling and want to modernize, ask wall and ceiling professionals for help. You can also greatly improve interior spaces with feature walls, new paint, wallpaper, or wall tiles.
Floor renovation: The kitchen and bathroom floors need upgrading after a few years. Hardwood floors may also need refinishing or replacement after 10 or more years. You can improve the value of your home and make it more comfortable and inviting with floor renovations from flooring contractors. Ceramic tile flooring, hardwood, natural stone, or vinyl floors are available for you to choose from.
Interior Painting: If you want a minor renovation with a huge impact on your home's design without costing much, consider interior painting. Walls and ceilings can improve dramatically with new paint. We have partners specializing in interior painting services for the living room, dining room, basement, stairways, kitchen, etc. Although painting seems like an easy DIY job, professionals will ensure that walls are prepped correctly so that you get high-quality results that last longer.
Basement Remodeling: Do you dream of finishing or remodeling your basement? Our partner basement contractors are experienced in delivering basement suites that are tailored to your budget. Create an extra bedroom and bathroom, game room, playroom, or theatre. Whatever you envision, a reputable basement contractor will help you to make it a reality.
Many renovation projects need professionals to ensure you don't experience problems that can cost you money to fix in the future. Contractors work with experienced electricians, plumbers, masons, painters, drywallers, tillers, etc., to achieve satisfactory results.
Can you DIY your home renovation?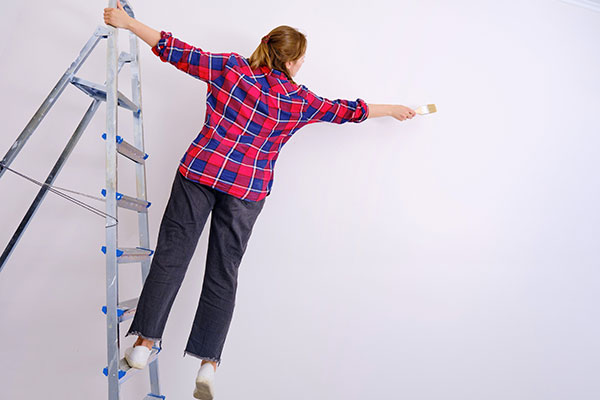 Many homeowners think to DIY a home renovation, thanks to reality TV shows that make it look so simple and easy. While some minor renovation jobs can be done DIY such as painting or changing faucets, many other aspects of a home renovation are trickier and more complicated.
These include electrical upgrades, plumbing upgrades, demolition work, drywall and insulation, flooring, and masonry.
Some major renovations such as basement renovations, kitchen renovations, bathroom renovations, and patio renovations would be better handled by professionals who are experienced in such projects.
What are the problems you can encounter in a DIY home renovation?
Getting caught without the proper permits.
Unfortunately, this happens a lot of times with DIY home renovations. A homeowner who is not well-informed assumes that a minor job doesn't need a permit and then gets fined by the municipality. Permits may be an added inconvenience but they are designed to protect you and make sure any construction or upgrade in your home meets safety standards. A good contractor will know when a permit is required and will advise you on what needs to be done.
Going over the budget.
This is also something that happens often in a DIY renovation. This is because a homeowner often neglects something essential or did not anticipate certain problems. When you work with a contractor, you get a quote in writing and a contract detailing the cost of the project so you know how much the project will cost from the start.
Unforeseen problems that are difficult to handle.
Houses, especially older ones, can have many secrets. You may be surprised at what you find after tearing down something which is way over your head.
Accidents happen.
Certain jobs are too dangerous for the inexperienced. Repairing or replacing a roof, fixing electrical issues, gas repairs, or removing asbestos are just some examples of work that must be left to professionals.
Work takes too long or is unfinished.
It also happens often that a homeowner starts a project and is unable to finish due to lack of time or lack of skills. Working with a reliable contractor will ensure that the project starts and is completed on time.
Poor quality or unsatisfactory results.
Certain trades require extensive training and licensing which ensures that they acquire the skills to get the job done. For this reason, they will deliver better results at a shorter amount of time.  You might save a few bucks from the cost of labor but the results you accomplish DIY may not be of good quality or unsatisfactory.
In the end, it is all about getting the best value for your renovation. Professionals will deliver high-quality results that will ultimately increase the value of your home and save you tons of money from repairs in the future.
Refer to this Checklist for a successful home renovation from the Canadian Home Builders Association.
Compare multiple quotes from reputable contractors in Brampton
Before planning your home renovation, it is important to get multiple quotes from reliable contractors in Brampton.
Comparing multiple quotes will allow you to choose wisely and save money without compromising the quality of your project.
Our network has gathered specialists for all types of home renovations who can offer you reliable and cost-effective services for your home improvement project. Do you need a roof replacement? Do you plan to finish your basement or install a patio? Whatever you dream for your home, we have partner contractors throughout Brampton at your service!
Complete the short form below to get connected with the best contractors in your area. Don't worry – our quotes are free and no obligation!