13 October 2020,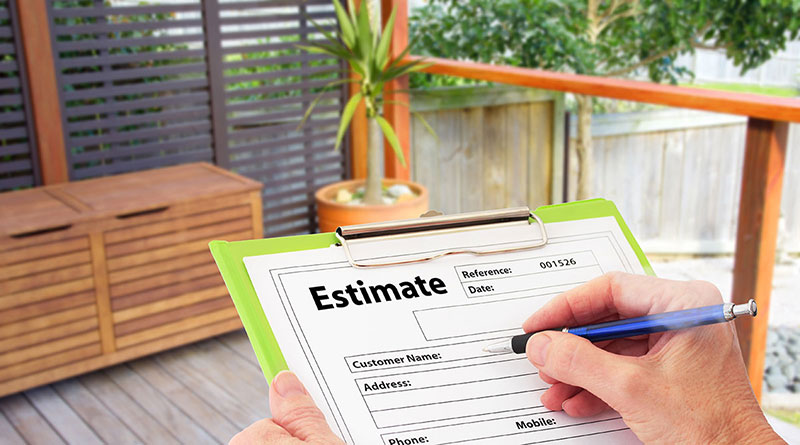 Homeowners in Hamilton can now find a reputable and experienced contractor easily and quickly.
By filling out a short online form on this page, you can get connected to 3 reliable contractors for any type of home renovation, free of charge!
Finding a good contractor is important to have a successful and stress-free home improvement project.  Your contractor will execute and deliver the design you want with the materials that suit your taste and budget.
Because any home renovation costs a lot of money, make sure to hire a reputable contractor to get good value for your investment. Compare free quotes from our partner contractors today!
What type of contractor do you need for your renovation?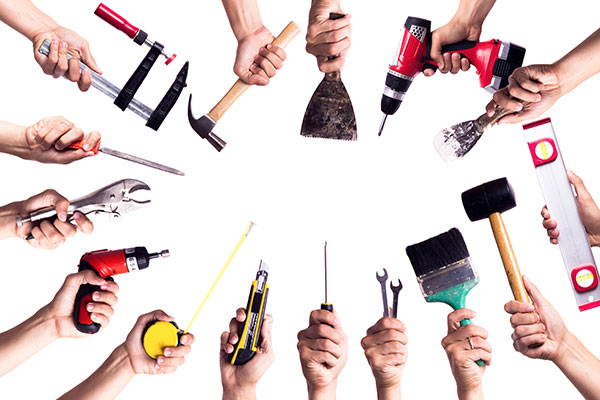 There are many different types of contractors as there are different types of renovations.
Hiring the right contractor for your project is critical to its success. Doing so ensures that the work is done satisfactorily and without any risks to your finances and your family
Types of contractors for home renovations
Large home renovations: A large home renovation can involve 2 or more simultaneous projects such as a kitchen and bathroom renovation, a complete exterior renovation for the roof, cladding, fencing, and painting, a patio and pool addition, etc.
For this type of project, you may require a general contractor to organize and manage the many aspects of the project including the subcontracting of different skilled tradesmen and obtaining the right permits.
A general contractor in Ontario is required to have a business license and business insurance.  He will take into account the design, materials, labor, equipment, and miscellaneous costs to provide a project price to the homeowner.
Specific room renovations:
Sometimes, a homeowner would want to renovate a specific area such as a bathroom, basement, kitchen, patio, or living room. There are specialty contractors that provide specific services such as bathroom renovations or basement renovations. They offer design services as well as sell products that they can install.
Trade contractors
If you are renovating your electrical system, HVAC, gas, or plumbing, specialized companies offer specific services for these. Take note that these utility companies are required to have licenses and permits in most provinces, including Ontario.
Installers
Some companies offer installation services for doors, windows, flooring, roofing, siding, etc. They provide you with a wide option of products from various manufacturers and also provide a warranty for the installation.
These companies are also required to have insurance and workers compensation coverage to protect you from liability or damage.
Skilled trades
Certain skilled trades such as carpenters, masons, electricians, or plumbers can work independently. You may hire them directly but make sure they are licensed and insured. If you do your own contracting, you are responsible for managing the contract.
Because a home renovation is a huge investment and has a big impact on the value of your home, it is advisable to work with a reputable contractor. They offer warranties that give you peace of mind and an agreement in writing for your protection.
Is it time to renovate your home?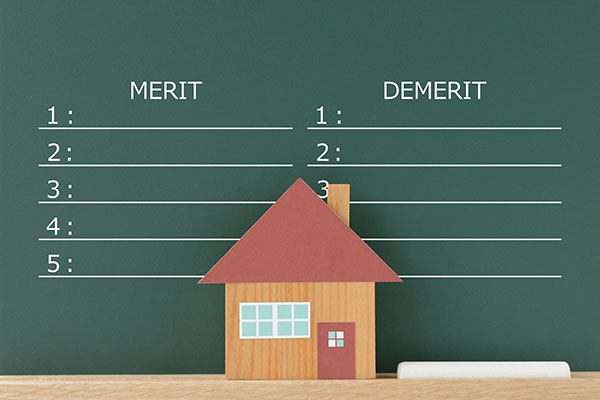 In recent years, more and more homeowners have invested money in home renovations. Because of the steady rise in housing prices, it has become cheaper to renovate than to buy a bigger home.
The trend today is to invest in a home addition to increase space rather than to buy a new house. Homeowners also make the most of their current situation by renovating to increase comfort and convenience such as when renovating a bathroom or a kitchen.
This also means that home sellers must consider renovating their property before a sale to get a good selling price.
The most common reasons that people renovate their homes nowadays is to increase living space or update the function of the home, improve the value of the home, or for energy-efficiency.  In fact, the CMHC says energy-saving renovations offer huge savings over time.
Best reasons to renovate
Are you unsure about renovating because of the high cost? Sometimes, a renovation cannot be avoided because the house needs significant repairs. These include roofing replacement, electrical or HVAC upgrades, floor replacement, plumbing upgrades, etc. In these cases, your investment will increase the value of your home and also increase energy efficiency which can provide you with savings in the long run.
For other homeowners, they want to renovate their homes because it is no longer convenient to live in. Thus, a bathroom addition or remodel, a basement renovation, a patio addition, or kitchen renovation seems like a good idea.
Whatever your reason is, being clear about your goal will help you to ascertain whether a renovation is called for. In the end, a home renovation can significantly improve your quality of life and even increase the value of the property.
Types of home renovations
To help you plan more efficiently, it is best to understand the nature of your project.  There are 3 types of home renovations.
Lifestyle renovations: These home improvement projects aim to meet changing needs such as converting an attic into a guest room, finishing a basement to make a home office, adding a patio for pleasure, or a bathroom or kitchen renovation.
Maintenance renovations: These projects aim to make the home comfortable and in good condition. These include fixing or replacing the roof, plumbing repairs, repainting the fence or ceiling, etc.
Retrofit renovations: These aim to improve the shell or mechanical systems of the home such as siding replacement, insulation or HVAC upgrades, electrical systems upgrades, etc.
What type of home renovation do you have in mind? Of course, it is entirely possible to undertake 2 or 3 types of renovations at the same time such as a complete kitchen renovation together with an HVAC upgrade.
The home is the biggest investment of most homeowners. For this reason, it is critical to choose a reputable contractor to protect the value of your home and avoid the risk of liability in case of an accident or injury.
To get the most out of your investment, it is important to work with an experienced and reliable contractor in Hamilton. You can find one today by filling out the online request form on this page, free of charge!
Home Renovation Services from Contractors in Hamilton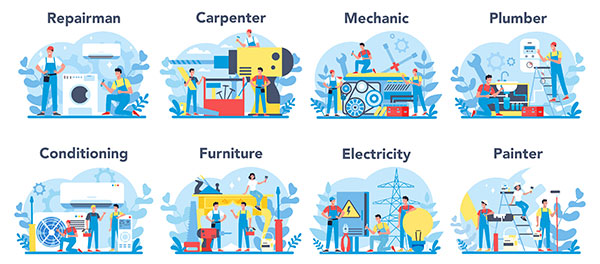 Contractors in Hamilton offer general contracting services or specialized renovation services.
General contractors undertake any type of renovation project and provide project management services and design as well as subcontract necessary services from skilled trades to complete the project.
Specialized companies, on the other hand, offer specific room renovations like bathroom, basement, kitchen, or patio and deck additions.
You can hire a general contractor for a large home renovation or a specialized renovation contractor for single projects such as installing a patio, bathroom remodel, or wall and ceiling renovation.
Kitchen Renovations
The kitchen is the heart of any home. Thus, it is not surprising that kitchen remodels are the most popular home improvement projects among Hamilton homeowners.
A contractor will take care of all the details of the project – from the design, materials, and layout based on your choices. He will provide you with an accurate quote so you can prepare your budget well.
You can expand the kitchen area, change the layout, replace or refinish cabinets, flooring, and upgrade plumbing fixtures as you wish.
Best of all, a contractor can help you plan your project so you can maximize your budget and get the best possible results.
Basement Renovations
A basement can provide you with extra living space that you can use for entertaining, relaxing, working from home, or as a source of extra income from a basement apartment.
A good contractor will give you design options to meet your family's needs. He will also assess the space to find any potential problems such as moisture or cracks to make sure that your finished basement meets safety standards.
Whatever your dream basement space is, reliable contractors can bring it to life at a reasonable price.
Bathroom Renovations
The bathroom is the most frequently used room of the home. If it has become too small for your growing family or needs upgrading to improve function, a bathroom renovation will do the job.
A bathroom renovation is a complex project that requires expertise in construction. It involves several other skilled trades including an electrician, plumber, carpenter, and tiler, among others.
A bathroom renovation can cost from $12,000 to $25,000, depending on the size and scope of the project. Make sure to get value out of your investment by entrusting the project to a reputable bathroom contractor.
Patio Renovation/Deck Addition
Installing a patio or deck provides extra living space that can increase the ways you enjoy your home. Homebuyers are enticed by outdoor living spaces which is why this type of project increases the home's selling price.
The Cost vs. Value report of Remodeling Magazine places the ROI of adding a wood deck at 88.9% and ranks it as the 5th most cost-effective home improvement project.
There are several renovation companies in Hamilton that specialize in patio and deck installations. Compare offers today by filling out the online request form to find the best contractor for your project.
Garage Addition
A garage is an important area of the home which functions to store your vehicles, provide extra storage, work area, etc. It can be attached to the home or detached.
This type of project may or may not need a building permit, depending on the size of the garage and if attached or detached. You can check Hamilton's Building Division for requirements for a building permit.
Other renovation services that are available to homeowners include: 
roofing services
interior and exterior painting services
Door and windows replacement
Siding replacement
HVAC systems upgrade
Electrical systems upgrade
Whether you are planning an extensive home renovation or a minor improvement project, reputable contractors in our network will be happy to assist you. Many of them are members of the Ontario Home Builders Association (OHBA) and the Hamilton-Halton Home Builders Association. This means they can offer you high-quality construction for your peace of mind.
Frequently Asked Questions about Home Renovations
Planning a home renovation can bring up many questions that can help you save time and money and ensure the success of your project. Below we present some of these FAQs from reliable contractors to guide you.
What can be expected in a home renovation?
A good contractor will make your project as worry-free as possible. As professionals, they follow a system to comply with safety standards and the Building Code. He must keep you in the loop at all times, follow provisions in the contract, and ensure quality workmanship. While delays are sometimes inevitable due to things that are beyond his control, he will always resolve issues and take responsibility.
What must be included in a home renovation contract?
A minor kitchen repair such as replacing a faucet can involve a simple work order. It would state the name, address, and contact number of the company, the job description, and the payment due.
With substantial work such as a roof replacement, materials, brand and specifications, warranty, schedule of installation and completion, and cost of the materials and labor should also be stated.
Extensive home renovation products will require a more detailed contract with full plans or specifications, schedule of payment, warranties, and holdbacks.
You can refer to this Guide to renovation contracts from the Canadian Home Builders Association.
What time of the year is most advisable for a home renovation?
If you are doing an interior home renovation, any time is ideal since the project is not impacted by the weather. Exterior renovations are best done in summer and spring. Note, however, that many renovation companies are fully booked during these times so it is best to book your contractor months ahead.
How much does a home renovation cost?
The cost of your project will depend on factors such as the type of project you have, its scope, the complexity of the work, the materials chosen, and the condition of the home. At times, incremental costs can arise with issues discovered only during the construction such as within the walls, foundation, etc. Thus, it is advisable to add a contingency budget to any estimate you receive from contractors.
Speak to our partner contractors or request free quotes to get a clear idea of your specific renovation cost.
How long will the renovation take?
The length of time needed to complete a renovation varies from one project to another because every home is unique. An experienced contractor will know how to manage the schedule of deliveries and installations with effective planning so that delays are avoided or minimized. When you hire a contractor, the start date and completion date must be indicated in the contract.
Should I move out of my home during the renovation?
If you can arrange alternative accommodations while construction is on-going, it can make your life easier and more convenient. For small renovations such as a bathroom renovation, it is not such a big deal to remain in the home as long as you have another bathroom to use. This is also true for a kitchen renovation when you can plan to use an alternative space for preparing your meals. Remember that during a major renovation, your home will be noisy, dusty, and dirty with several people going in and out throughout the day. Your level of tolerance can also guide you in deciding whether you should move out during the project.
What kind of warranty can a contractor provide?
Materials used in your project will generally have a manufacturer's warranty. Your contractor, on the other hand, will provide you with warranties for the workmanship. This means that if the work does not meet standards, he is obligated to return and fix the issues after the project is completed. Most reputable contractors offer 2 years warranty for the work.
Compare Free Quotes from Reliable Contractors in Hamilton
Finding a reliable contractor in Hamilton has never been this easy. Our network consists of hundreds of renovation professionals, from general contractors to specialized contractors and skilled trades.
Fill out the form below and we will be happy to connect you with the right contractor for your project. This will help you save time and because our contractors compete for your business, they will offer you competitive quotes so you can save money, too!
Don't worry because this service is free of charge and no commitment is required on your part. Thus, you can compare quotes at your leisure and study your options to make a well-informed choice.
Your satisfaction is important to us so we will make sure to connect you with the best contractors in your area!