13 October 2020,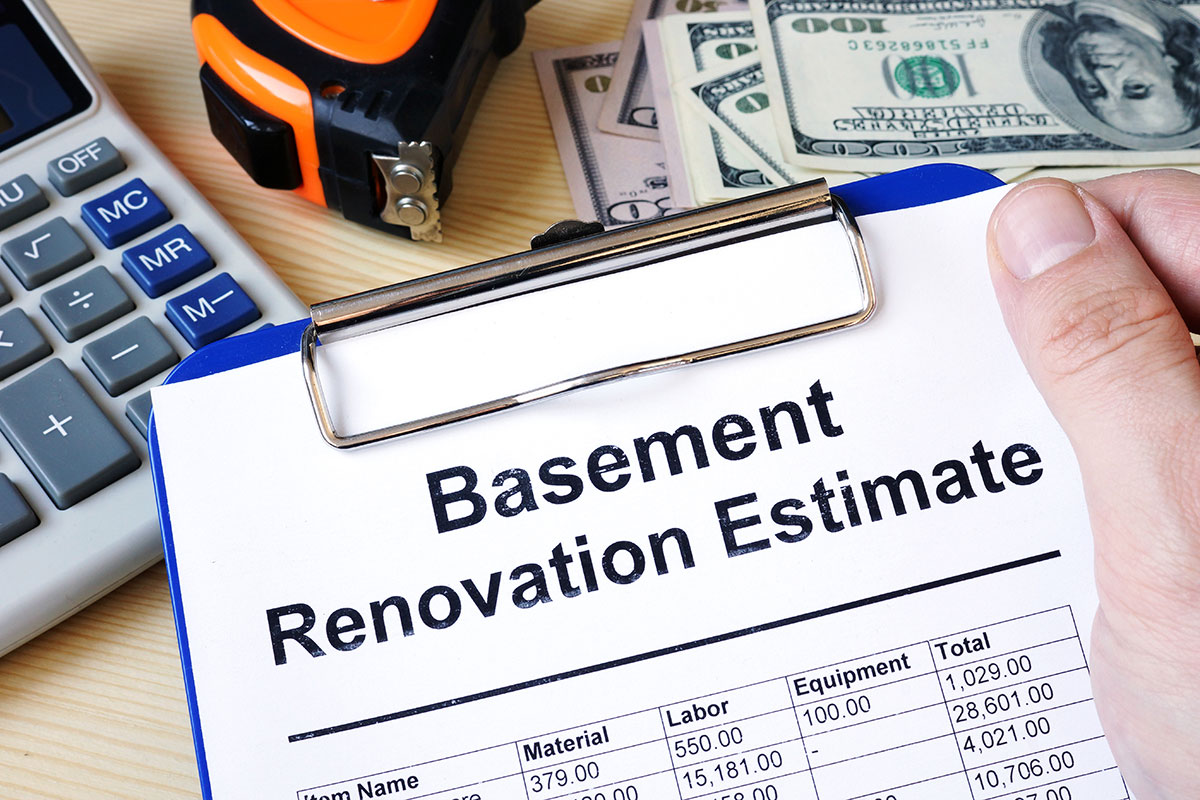 If you are planning a home renovation or home improvement project, you can get the best prices from Oshawa contractors in our network!
Plan your project well with valuable advice from experienced renovation professionals. Compare quotes, free of charge, to save time and money.
Our partner contractors specialize in all types of home renovations – kitchen, basement, patio, bathroom, and exterior and interior renovations. They can help you get the best design and materials that suit your budget and taste.
Avoid mistakes that can cost you a lot of money when you have the right people for the job.  Fill out the short form on this page and start planning your home renovation today!
Reasons to hire a reliable contractor for your home renovation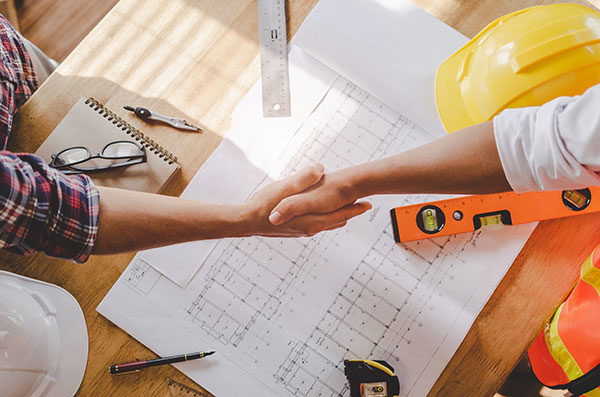 Whether you want a simple or extensive renovation, it is critical to hire a reliable contractor for your home renovation.
It may be tempting to try to DIY your renovation because you want to save money. However, mistakes may turn costly when materials are wasted or work needs to be repeated. Poor workmanship could decrease the value of your home or lead to more frequent repairs in the future.
To many Canadians, the home is their largest asset. Thus, protecting home value is important to ensure that it sells for the best price when the time comes.
Any improvement you make to your home affects home value. With a reliable contractor, you are assured that the work will be of high-quality and comply with the Ontario Building Code.
Hire a good contractor for your project to obtain these important benefits:
Insurance: Contractors are mandated to carry liability and workers' compensation insurance. This protects your from financial risks throughout your project.
Warranty: Contractors take pride in their work and offer a warranty for the workmanship. Thus, if work is not satisfactory or does not meet standards, they are obligated to fix the problem without further expense on your part.
Savings: Homeowners save money and time when working with a contractor. He can advise you on the most cost-effective materials and pass on discounts from traders. Materials will be used properly to ensure there is no waste. Due to his experience in project management, he can complete the project faster than a DIY project.
Value:  When your renovation is done by a reputable contractor, you are assured that the value of your home will increase. Sloppy and poor workmanship can decrease home value and even cause problems at resale. A professional renovation comes with the assurance that you get the best value for your money.
Peace of mind:  Leave your renovation in the capable hands of an experienced contractor. You will have peace of mind and simply enjoy your project without the stress.
Good contractors are knowledgeable about building and safety standards. You can be sure that your renovation will be done according to code.
What are you waiting for? Take advantage of the services of our partner contractors
by requesting free and competitive quotes to save time and money.
 Just fill out the form on this page!
Home renovations every homeowner should consider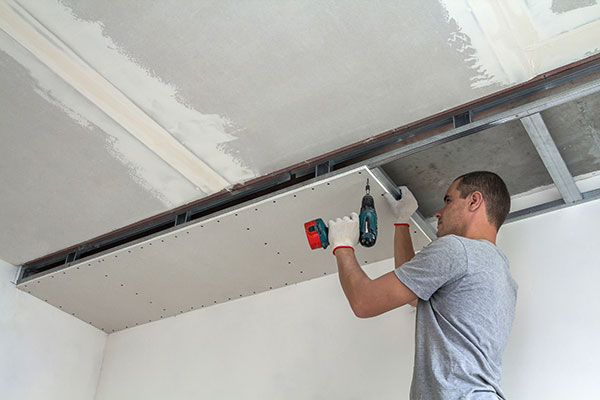 Home renovations are not only for increasing aesthetics or improving the home's appearance. Other projects, even if not as exciting, are equally essential.
Below are home renovations every homeowner in Oshawa should consider to protect or increase home value and improve the function of the home.
Walls and ceiling renovations
Walls get dirty and look dated over time. So do ceilings, especially if you have a popcorn ceiling or one that shows signs of age. A contractor can help with walls or ceilings that show water damage.
It is important to renovate walls and ceilings with help from an experienced contractor to improve the home's appearance. It is also useful for improving air quality in the home and preventing damage.
Walls and ceiling contractors can remove a popcorn ceiling and provide your home with a more modern and appealing ceiling. You can also improve your home's insulation when you hire a contractor specializing in drywall, walls, and ceiling repair.
Your home will look fresh and new with a wall and ceiling renovations that also increase your safety and overall comfort.
Interior and exterior painting
Paint doesn't last forever and over time, the paint inside your home and its exterior will fade, peel, or look dirty.
Interior and exterior painting is a simple and effective home renovation that greatly improves your home's appearance. It will also improve air quality inside your home. Paint the exterior, including your fence, and increase your home's curb appeal.
Contractors will estimate the cost of the painting job depending on the size of the home, the condition of the home, and the painting materials you choose.
You can also choose to install wallpaper on your walls or create impressive walls with wainscoting.
Check out ideas for wall coverings and ceilings from reputable contractors to find the right designs for your home renovation!.
Flooring Renovations
The floor leaves a lasting impression on your guests. It also affects your comfort when you walk around your home. Is the floor noisy? Is it too hard or cold in winter? Does it have any cracks or uneven? Is it already showing signs of age?
You can have a flooring renovation to replace an old or damaged flooring. Sometimes, it is also ideal to upgrade from a low-quality floor to a hardwood floor or other options within your budget.
Flooring has a big impact on your home's appeal and quality as well as the value of your home at resale.
Popular flooring materials include:
vinyl
laminate
ceramic tiles
cork
natural stone
carpet flooring
engineered wood
hardwood floors
The cost of a flooring renovation will depend on several factors including the size of the floor, the condition of the subfloor and other components, and the flooring material you choose.
Laminate flooring remains inexpensive and easy to install but they don't last as long as hardwood floors. They cannot be refinished if damaged. On the other hand, hardwood flooring is expensive but lasts a lifetime.
Choosing the right flooring can seem like a daunting task. You will find a wide variety of flooring options to suit your lifestyle, taste, and budget.
Siding Replacement
Exterior siding has a big impact on your home's exterior design and curb appeal. Did you know that good quality siding can also increase your home's energy efficiency and protect the integrity of its structure?
Indeed, your home's exterior siding plays a big part not only in its aesthetics and also its proper function. Your siding can prevent damage to your home that will save you a fortune in the long term.  In fact, according to Remodeling Magazine's Cost vs. Value Report, replacing vinyl siding has an ROI of 83% while fiber cement siding has an ROI of 79%.
What are the most popular siding materials available in the market? Since Canada is a country with extreme weather conditions, choose good siding that can stand extreme heat or cold.  Canadian homeowners favor these siding materials:
Vinyl: low cost and low in maintenance
Brick: durable, high in aesthetic value, occasional maintenance, higher cost
Aluminum: Dents easily, noisy, works better on higher floors, easy to install, rust-free, fades over time
Wood: timeless in appeal, durable, comes in many sizes and shapes, long-lasting, more expensive, needs more prep work prior to installation
Wood fiber: available in many colors, cheaper and easier to install than wood, needs sealing, more difficult to maintain
Fiber cement: very durable, weatherproof, non-flammable, insect resistant, higher installation cost
Choosing the right siding is important because it affects your home's insulation and energy consumption. You should choose a siding material that can last a long time.
Get affordable and competitive quotes, free of charge, from our partner contractors!
Fill out the form below to get the best price for your home renovation.
Frequently asked questions about home renovations in Oshawa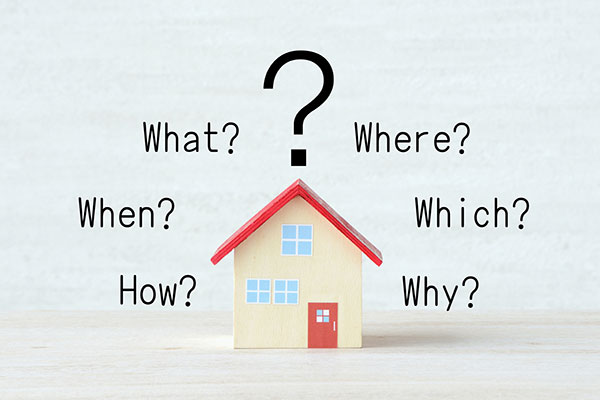 Whatever your home renovation plans are, it is important to plan carefully. Home renovations are costly and improvements you try to do will significantly affect your lifestyle and the value of your property.
We have gathered some popular questions about home renovations in Oshawa that can guide you in planning your project.
What home renovation is best if selling the property?
There are several home renovations that are ideal for homeowners who are selling their property.  The primary consideration should be your budget and the return on investment. Not all renovations will be 100% recoverable so don't splurge on a new pool or a steam bath. It is important to work on "essentials" first which can be based on a home appraisal.
For instance, the condition of the roof, the exterior siding, and components such as HVAC and the plumbing system are critical. If the major components of the home are good, other home renovations to improve aesthetic value can be considered. For example, if your home only has 1 bathroom, a bathroom addition can be a good project to increase the selling price.
You can also check with your real estate agent for advice on what home renovation would work best for your property. Other highly recommended renovations and windows and door replacement, garage door replacement, lighting upgrades, and interior and exterior painting also have a high return on investment.
How do I choose the right contractor for my kitchen renovation?
For a kitchen renovation, you can choose to hire a general contractor or a kitchen renovation specialist. Both can provide a turnkey project that would make your renovation stress-free and convenient. The best way to find the right contractor is to obtain multiple offers and compare them based on price, quality, track record, warranties, and insurance. Before hiring a contractor, you can verify with the Better Business Bureau or the Durham Region Home Builders Association.
How can I save money on a kitchen renovation?
A kitchen renovation is expensive because it has many components such as countertop, flooring, plumbing fixtures, cabinets, backsplash, lighting, appliances, electrical upgrades, plumbing upgrades, etc.
To save money, you can prioritize upgrades or choose mid-range upgrades instead of luxury ones. For instance, if the cabinets are still in good condition but dated, you can refinish instead of replacing them and upgrade the hardware.  Avoid changing the layout unless absolutely necessary. Choose which appliances really need replacement, if not all.
Do I need a building permit for my home renovation?
Some home renovations will require a building permit.  If you are renovating or changing the structure, renovating the septic system or plumbing, or changing heating systems, you will need a building permit.
Other projects that require a building permit in Oshawa are adding fireplaces or wood-burning stoves, sundeck, demolishing or building an addition, and adding or changing signs. It is best to check with Building Services by email at buildings@oshawa.ca or check for more information here.
How long will a home renovation take?
The project's duration will depend on the scope and complexity of the work. Your contractor will be able to give you an accurate idea of the timeline after you agree on the work to be done.  The weather is also a factor when doing an exterior renovation.
What is a holdout and how is it applied?
A holdback is a mechanism wherein owners hold on to 10% of the cost of the project until the project is satisfactorily completed to protect against any lien or claim against the title.
A homeowner should check the title to the property with the help of a lawyer on the 61st day of the project's completion. If no claims or liens from subcontractors or suppliers have been registered on the 61st day, the homeowner should release the amount of the holdback to the contractor. If a lien was registered, the owner must not remit the payment to the contractor and seek the help of a lawyer.
Why are bathroom renovations so expensive?
There are so many factors that are considered when estimating the cost of a bathroom renovation. There may be demolition costs, plumbing, electrical work, fixtures, tiling, painting, cabinets, fixtures, etc.
The materials you choose for your project will also play a big role in the cost. The size of the bathroom and the complexity of the features you desire (converting a tub to a walk-in shower, changing the layout, etc.) will also affect labor costs.  Plumbing and electrical work should be done only by licensed tradesmen (and this makes their labor expensive!).
Despite the cost, a bathroom renovation has a high return on investment. You can speak to a good contractor about ways to reduce the cost without compromising quality.
Find a reliable contractor in Oshawa for your home renovation
Now that you know the importance of a contractor, start searching for the best contractor for your home renovation.
Our network consists of experienced and reputable general contractors and specialized contractors that work on all types of home improvement projects.
Compare free and no commitment quotes from our partner contractors for:
basement finishing
patio installation
kitchen renovation
bathroom remodel or addition
siding replacement
roofing renovation
windows and door replacement
walls and ceiling renovation
Fill out the form below to receive the best price for your home renovation in Oshawa or anywhere in the Durham region!