12 October 2020,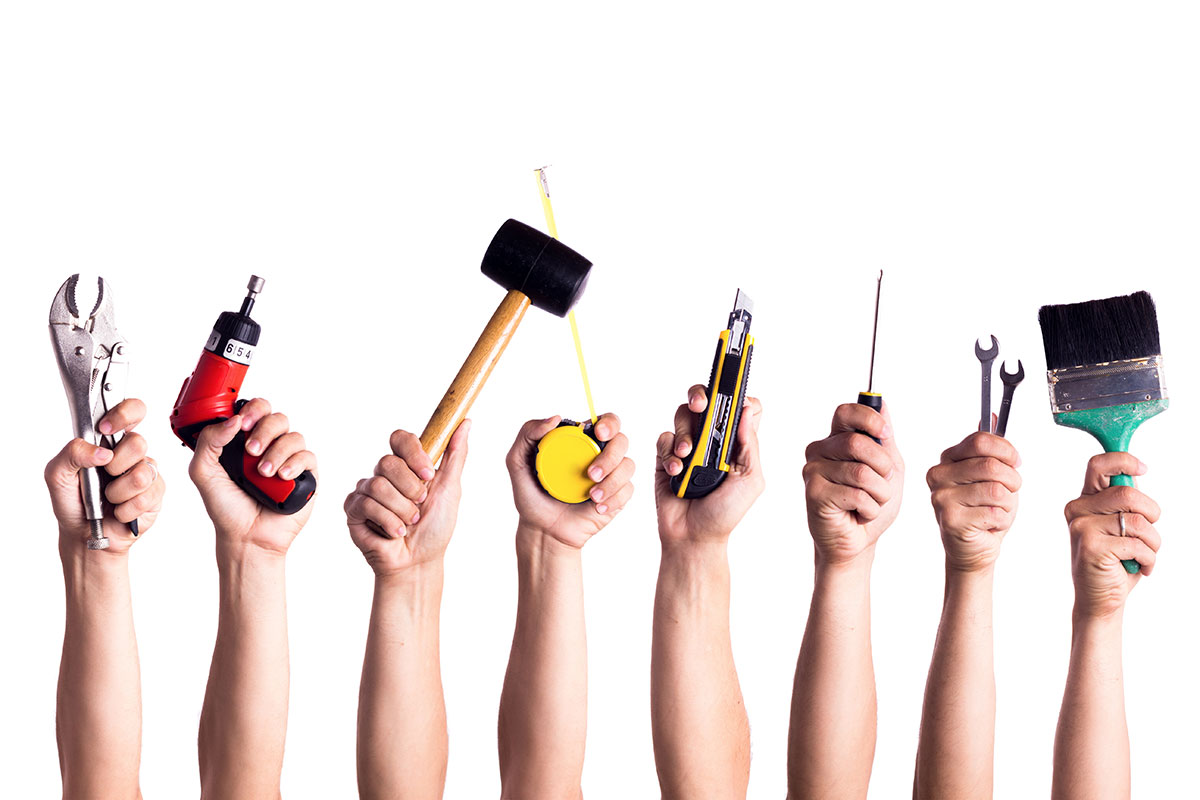 Would you like to renovate your kitchen, bathroom, or basement? Do you need a new patio or deck to enjoy your outdoor space much more?
Professional contractors in Richmond Hill offer efficient renovations to suit all kinds of budgets. They can help you transform any room in your home or repair any issues with your roof or siding.
Our partner contractors handle all kinds of home renovations indoor and outdoor with competitive prices that are affordable.
Get that dream kitchen you have been longing for! Start comparing contractors for kitchen or bathroom renovations in Richmond Hill by filling out a short online form, free of charge!
Improve home value with a home renovation
Home renovations and home improvement projects are necessary to maintain and even increase the value of your property.
Not only does it increase your personal satisfaction but it also increases the efficiency and function or your home. If you sell the house in the future, buyers will be more willing to pay a higher price for a well-maintained home.
Furthermore, you will need more livable space as your family grows and your needs change. A home renovation will allow you to save money by living in the same neighborhood in a bigger home without the expense and hassles of moving.
According to the Appraisal Institute of Canada, certain home renovations provide a higher return on investment more than others.
The following renovations offer a 75%-100% return on investment:
Lighting and plumbing upgrades
Flooring upgrades
Repainting Wall and ceiling or wallpaper replacement
Door, trim, and baseboard refinishing
The following renovations offer a 50% to 75% return on investment:
Carpet or flooring renovations
Walls and ceiling
Doors, baseboard, trim, and windows replacement
Lighting fixtures
Some types of home renovations are also economically beneficial:
bathroom renovations
kitchen renovations
basement renovations
interior and exterior painting
upgrading heating system
Windows and doors replacement allows you to prevent drafts to decrease energy bills while improving the home's appearance. New windows and doors will give your home a fresh look and with good quality paint, it will complement the architectural style of your property.
On the other hand, an updated heating system that is energy-efficient increases home value and helps you save money. You can take advantage of government tax rebates and grants for these types of projects.
New flooring is an expensive undertaking but a worthwhile investment. Invest in good-quality flooring as it will save you money over time and will have a positive effect on your property's resale price.
Receive expert advice from our partner contractors in Richmond Hill.
Find out the cost of your home renovation by filling out the form below to get
FREE and NO OBLIGATION quotes.
Exterior Home Renovations that Homeowners need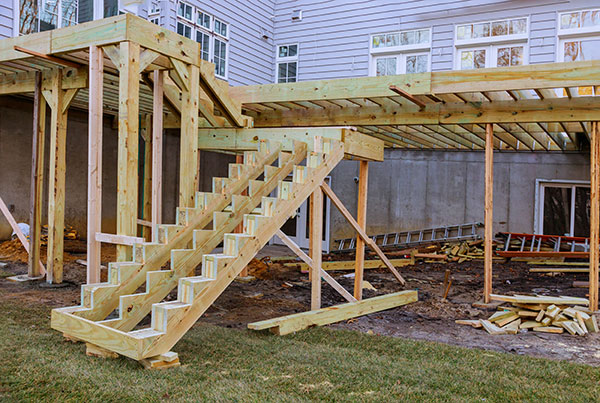 Canadians love the outdoors! Some exterior home renovations provide additional space for you to enjoy your backyard throughout the year.
You can add a deck, a patio, or a sunroom which you can use to relax, entertain, work, dine, and play!
Other exterior renovations fix and improve the aesthetic and function of your house. While these projects are less exciting, they significantly increase home value and help you save money.
Deck Addition
A deck is a wonderful addition to your home. It gives you extra space you can use to enjoy nature and the outdoors within your property. With the right design and materials, you can use the deck for many activities with décor and furniture.
Quality and longevity are important when adding a deck. Reputable deck contractors offer a variety of materials and designs to choose from to suit your taste and budget.
Experts say that a professional deck installation provides 73% to 100% ROI.
Most people build a deck in the spring but a better time is in autumn. The ground is harder and this season has less inclement weather to worry about. Contractors are also not as busy as during summer and spring.
While there are several materials to choose from for a deck addition – aluminum, wood composite, PVC, etc. – a wooden deck has a higher return on investment and lasts for as long as 20 years with good maintenance.
You can always choose to DIY a deck project because you think you can save money. The reality is that it could cost you as much as 50% less if you hire a contractor. Mistakes will cost you more in the long run and you won't get the same quality offered by professionals.
Patio Installation
Patios are great for outdoor living. You will find many types of brick, stone, and wood accessories for your patio.
Stone patios are timeless and offer elegant designs that last for many years.
When you have a covered patio, you can stay outdoors even if the weather is not so fine.  You can use a covered patio for entertaining or just enjoying the outdoors with your family.
Most importantly, a patio installation increases the value of your home and enhances the design of your home's interior.
The cost of a patio can only be calculated by considering the design, the size of the patio, and the labor cost. The contractor may have to dig out, lay the topsoil, and compact the foundation. Your selected paving material and patio cover will also affect the price.
Types of patios to choose from
Bistro Patio: Ideal for side yards, corners, or small backyard spaces. This space can accommodate a small table and two chairs. It usually measures 6 x 7 feet and best for homeowners who want a private outdoor nook.
Living Room Patio: An outdoor living room that can be used to entertain guests, to dine, and as a family room. It usually measures 16 X 18 feet in diameter and can accommodate lounge chairs, coffee tables, and couches. It can also feature a fireplace.
Dining Room Patio: The smallest-sized dining room patio to accommodate a table with 6 chairs is 10 x 6 feet while a bigger dining table but 12-14 feet will give you more space to walk around.
Sundeck patio: Ideal around swimming pools, a sundeck patio should measure at least 2 x 6 ft. to accommodate lounge chairs and cocktail tables.
To determine the best type of patio for you, consider your needs and how you want to use the space. Work with a reputable contractor to receive valuable advice regarding patio sizes, designs, and materials.
The best way to know the price of your patio installation is to obtain free and no obligation quotes from our partner contractors with the short online form on this page.
Other exterior renovations for improving your property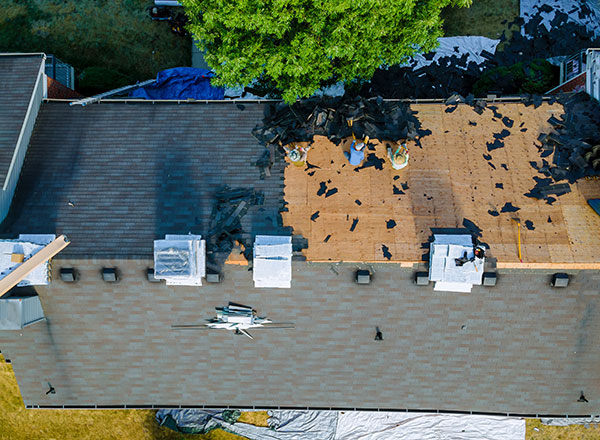 Reputable contractors in Richmond Hill offer many types of exterior renovations that are essential to keeping your home functioning well and protecting home value.
Most of the time, homeowners become more conscious of the appearance of the home from inside and forget that the home's exterior is the first thing guests actually see.
It is important to keep the property looking good inside and outside. These renovations also increase curb appeal which helps greatly when selling your home.
Cladding/Siding and Insulation
You can replace the cladding or siding of your house to modernize it and improve R-value which is a cost-effective way to enhancing the aesthetics of your house.
This also increases resale value and can help you sell the house faster.
A popular choice for siding is fiber cement. It can be more expensive than other materials but it is durable and requires less maintenance. Other popular choices are brick, stucco, stone, and wood.
When replacing siding, the contractor can also fix other problems such as wiring, plumbing, and insulation. These can help you save money from lower heating costs.
Roofing replacement
You will need to look for a roofing contractor for:
roof repairs
roof replacement
roof inspection
roof maintenance
The roof protects you and your belongings from the elements. When not maintained, your energy bills increase and your home can get damaged.
Contractors work with missing shingles, leaves, eavestrough cleaning, soffit and fascia problems, flashing damage, etc.
A roof inspection will show if it is ideal to repair a roof or get a roof replacement. The price can be high but it is worth the investment.
Average prices of roof replacement and their lifespan 

Type of roof
Average price
Lifespan
Asphalt shingles
$3.50 to $5.50 per sq. ft.
15 years or more
TPO
$8.50 to $10.50 per sq. ft.
25 years or more
Bitumen
$10.50 to $11.50 per sq. ft.
20 years or more
Elastomeric Membrane
$9.50 to $16.00 per sq. ft.
20 years or more
Metal
$16.00 to $29.00 per sq. ft.
50 years
Slate
$25 to $40 per sq. ft.
50 years
Get in touch with a reputable roofing company using our short online form to get free and no commitment quotes to save money!
Windows Replacement
Windows replacement will protect your home from moisture, maximize its R-value, and ensure the durability of your home's structure. It will also dramatically improve your home's curb appeal and interior design.
Good contractors make sure that your new windows look beautiful. But most importantly, they are properly caulked and insulated to eliminate draft and water infiltration which can cause damage to your home.
Window contractors offer a variety of window designs and materials from established manufacturers which comply with Ontario's building codes.
Entry door replacement
Your entry door is important to your home security. It also affects the home's design and appeal.
This is an inexpensive remodeling project that can add value to your home. You can choose from wood, fiberglass composite, or steel doors.
Experts place the ROI of an entry door replacement with steel insulated door at 86% from resale.
Fiberglass entry doors provide great insulation and strength. Durable and ideal to Ontario's weather conditions, they are quite popular among homeowners. They are easy to maintain and last longer than steel or wooden doors.
Hardwood doors are very expensive and need more care. They are chosen mostly for their elegance and durability. Contractors provide durable stains and finishes to make them last longer.
Fence renovation
A custom-designed fence will increase your home's security, curb appeal, and home value. You can add a beautiful fence to your property for more privacy.
Homeowners can choose from wrought iron, aluminum, wood, wood composite, or pressure-treated lumber to suit their budget and personal preferences. With many designs to choose from, your property can look impressive from the outside.
Are you also interested about a self-opening and closing gate or perhaps a chain-link fence? Whatever you need, our reputable contractors will be able to offer you affordable solutions to your fencing requirements.
Any home renovation should complement your lifestyle and make your home more functional and comfortable.
Professional contractors will bring to life your ideas for a dream home. They can guide you from start to finish in planning the design and budget for your project.
Reasons to hire reliable contractors for a home improvement project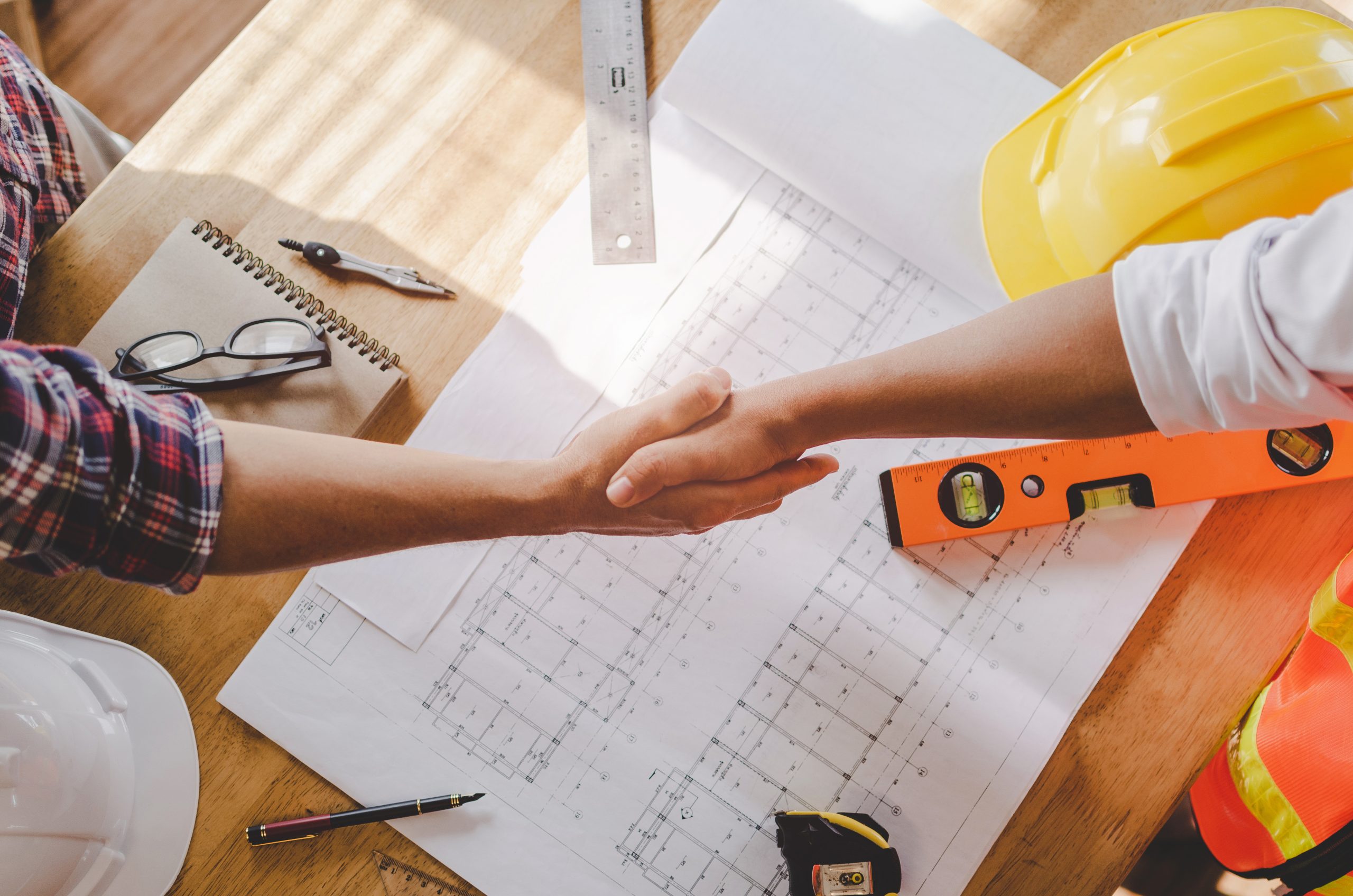 There is no home improvement too small or too big when it comes to hiring a reliable contractor.
To most Canadians, the home is the single largest asset they own. Thus, protecting the home's value with high-quality renovations is essential.
Despite the prevalence of DIY renovation kits and reality shows and videos, nothing can compare to a professional renovation in terms of quality, durability, and value.
Reputable contractors in Richmond Hill also provide the following significant benefits:
Insurance: protection for you in case of damage or someone gets injured on your property during the work
Warranty: assures you of quality workmanship to get the best value for your investment
Experience: contractors are well-versed in your type of renovation and know the ins and outs to avoid costly mistakes
Convenience: your home renovation will be well-planned and masterfully executed to minimize disruptions to your daily life
Under the laws in Ontario, any contractor is obliged to provide you with a written quote estimating the cost of your project. Upon agreement, he must also provide a written contract with specific details about the materials, services included, and the start and completion date.
He will also ensure that your project has the proper building permits and that any subcontractor is licensed to practice his trade.
Refer to the list of your rights and responsibilities when you start a home renovation with a contractor.
Home Renovation Quotes from Trusted Contractors
Get your project off the ground correctly with help from trusted contractors in Richmond Hill.
Plan your bathroom or kitchen renovation with specialized professionals to maximize your budget and get outstanding results that give value for your money.
Compare quotes for roof replacement, siding replacement, or fence installation from local contractors that have an established track record and experience.
We have carefully screened our partners based on their qualifications, licenses, service quality and price to give you the best home renovation experience.
Fill out the form below and receive competitive offers from local contractors, free of charge!