5 December 2019,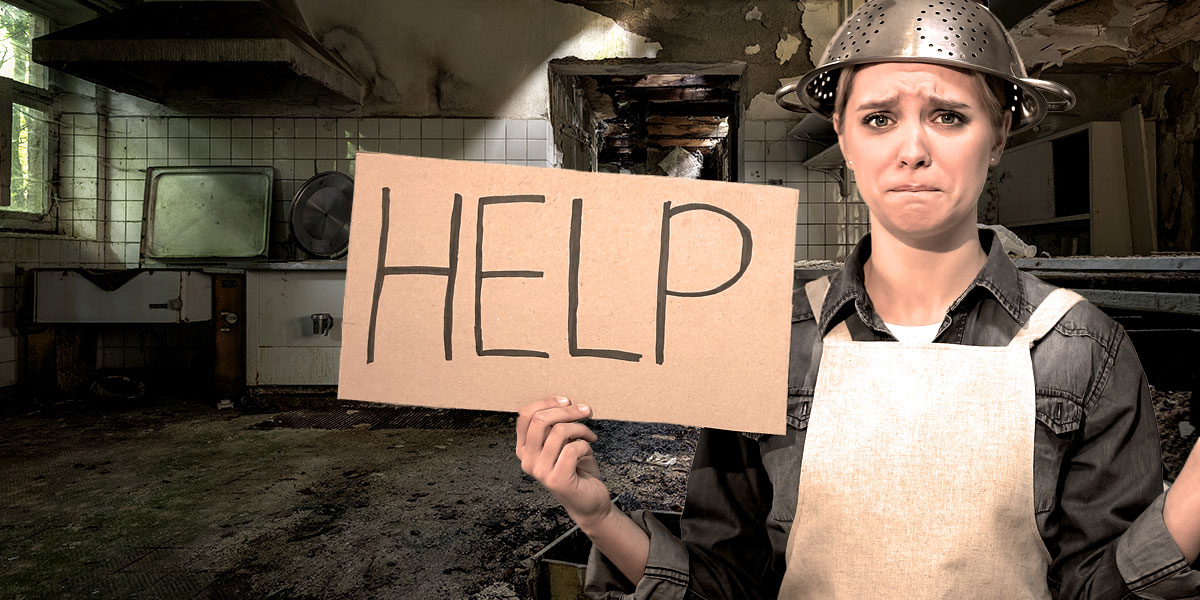 A kitchen renovation is a favorite project for homeowners because it has such a high "joy" factor.
As the heart and soul of any home, it easily becomes the "centerpiece" where family members often gather.
It is but natural that a homeowner wants the kitchen to be as attractive, convenient, and comfortable as possible.
A kitchen renovation is also a smart project for a homeowner to undertake because it adds value to the value of the home.
If you are planning a kitchen renovation, your most pressing question would probably be, "How much should I spend?" and "How can I save money on my kitchen renovation project?"
Read on and find useful tips to help you determine the cost of your project and how to get the most value for your money.
How do professional kitchen contractors estimate the cost?
For you to know how to plan your budget and how to save money, it is important to first understand how kitchen contractors estimate the cost.
Very early in the planning process, you will discover that it is not that easy to get an accurate cost for your project from a contractor.
Why does it seem like such a secret?
This is because a contractor is not happy to give an estimate without actually looking at your existing kitchen.
The reason? During a project, many surprises can be revealed behind your walls, plumbing, flooring, etc. that can totally change the overall cost.
The professional's approach is to conduct an inspection, ask you what you want and how much your budget is, and then offer you the package that suits your needs and budget.
Of course, you are expected to haggle and compromise until you reach a final agreement.
Below are the 3 levels of a kitchen renovation that will give you an idea of what your project could cost.
Low-range renovation
A low range renovation would entail brightening up the kitchen without actually making major changes to its overall design or structure.
This may include replacing the door, a standard tile countertop, refinishing the kitchen cabinets, and a new laminate flooring.
This type of package may cost you from $125 or higher per square foot.
Mid-range renovation
A mid-range renovation would be of a higher quality and price.
This would mean nicer countertops, flooring, a custom backsplash within the mid-range.
Depending on the size of the kitchen, it may also include the replacement of cabinets of medium-range quality and cosmetic upgrades with better lighting.
The price for this type of project could start at $200 per square foot.
High-range renovation
If the customer is not very concerned about the cost but with the upgrades included or wants a full-scale renovation, the cost could start at $320 per square foot.
This means an endless array of choices for flooring (hardwood, natural stone, and ceramic tiles), custom cabinets and countertop, high-end appliances, lighting, and hardware.
To check out how to find the best tile installers in Toronto, read our article on the subject.
Smaller renovation companies may be able to offer lower prices compared to bigger operations but always make sure that you are comparing apples to apples.
Large operations usually have longer warranties, higher insurance coverage, more workers and equipment.
In the end, you need to check which company is giving you not only a better price but higher quality.
What level of kitchen renovation did you have in mind?
Speak to our experienced and qualified kitchen renovation partners today for a stress-free and successful project.
5 Tips for a kitchen renovation that can help you save thousands of dollars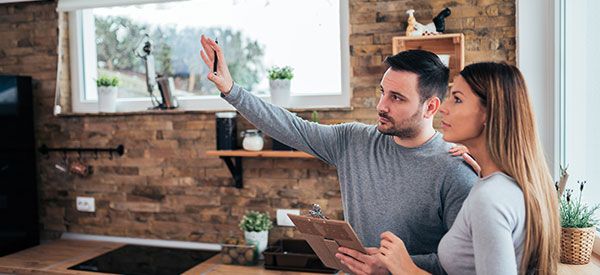 Now you have an idea of the level of kitchen renovation you need and how much you want to spend.
Don't despair.
While it is true that your bank account will take a hit from this major expenditure, there are ways you can save money on your project.
1
YOU DON'T NEED TO GET ALL THE UPGRADES.
Depending on how you often make use of the kitchen, some things are worth spending more money on while others don't need to be first-class.
For instance, if you love to cook and you cook all the time, a high-end stove may be worth buying.
But do you also need a brand new refrigerator or will your current one still do?
Prioritize what you need to change and keep those that you can.
2
GO EASY ON THE CABINETS.
Cabinets can be the biggest expense in a kitchen renovation.
For cabinets (many homeowners go nuts over custom cabinets), you can consider refinishing existing cabinets or opting for semi-custom or pre-made cabinets.
It is not all about the cabinets!
There are other worthy upgrades you can get that would add value to your kitchen such as better plumbing, lighting, and flooring.

3
KEEP APPLIANCES AND LIGHTING IN THE SAME SPOT.
If you move appliances and lighting around, the electrician will need to rewire your electrical connections.
This will result in additional labor costs and materials.
4
KEEP THE SINK'S LOCATION.
Same as your electrical, moving the sink to a new location will require changes in the plumbing, increasing the cost of labor and materials.
5
HIRE A PROFESSIONAL KITCHEN CONTRACTOR WITH THE BEST OFFER IN TERMS OF VALUE.
Yes, you can actually save money when you hire a professional kitchen contractor. While you will be paying more for labor, you are going to save on the following:
✓   Materials that won't be wasted because they will be used efficiently and properly.
✓   Mistakes that will be avoided so you don't spend more on fixing, repairing, or changing them.
✓   Fines that you could be charged if your construction is not done up to code or without the proper Toronto permits.
✓   Liabilities if someone gets injured on your property during the renovation.
✓   Time off work you lose if you do it DIY.
✓   Equipment you don't need to buy because a contractor will provide them during the project.
You will also save more money in the long-term because your home will have a higher market value after a professional kitchen renovation.
When you work with a professional kitchen remodeler, he will be happy to work with your budget and provide you with a high return on investment.
His vast experience allows him to offer recommendations that will help you create the kitchen space you want at the least cost.
Kitchen Cabinets: Learn about your options and how much they cost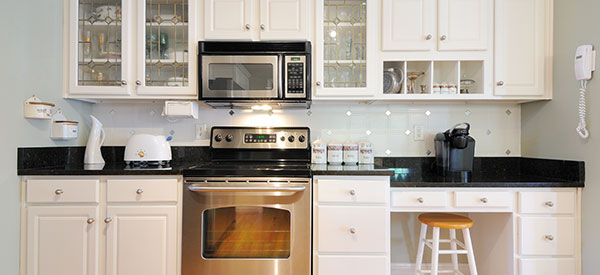 If kitchen cabinets are critical to your project but you want to save money, it is a good idea to be aware of the basic elements so you can choose wisely.
There are 4 basic types of kitchen cabinets and one of them could be the right fit for your needs.
Wall Cabinet
These are available in different heights but they are wall-mounted.
They also have shelving and must be at eye-level for utmost convenience.
Base Cabinet
This cabinet is on the floor.
It can have shelves, pull-outs, and drawers.
Specialty Cabinet
These are used to fill in gaps.
They can be high or short and can be over the refrigerator or designed at unique angles.
Tall Cabinet
These sit on the floor and usually stretch up to 9 feet and can be used for storing non-perishables or appliances.
Kitchen cabinets are critical to any kitchen because they provide the storage space needed.
However, evaluate your budget and look for options that make it easier on your finances without compromising on quality or durability.
Your contractor will be a big help when it comes to finding the best choices for your home.
Custom-made cabinets or stock: Which one makes more sense for your project?
Stock cabinets or those you can buy from stores would be cheaper.
However, they are of lower quality compared to custom cabinets.
The primary disadvantage of stock kitchen cabinets is they come in standard sizes and colors so they may not be the perfect fit for your space or design.
For this reason, homeowners who truly want a renovated kitchen that looks professionally-done would go with custom cabinets.
If you plan on living in your home for 20 years or more, it is wise to invest in custom cabinets because they will last long and the expense will pay off in the long term.
It is also a smart choice if you are renovating before a home sale because you can get a higher resale value.
In the end, it really boils down to two things: what is your goal and how much is your budget?
Below you will find a table for average prices for kitchen cabinets.
Prices of Kitchen cabinets based on materials 
Material 
Average cost (with labor and installation)
Pros and Cons

Melamine

$8500 – $9000

The most affordable material for kitchen cabinets in the market
Comes in many different colors
Low-maintenance
Can mimic wood
Prone to scratches
Limited choices in door styles


Wood

$21,000

High visual appeal
Available in different styles and materials such as birch, maple, pine, oak, mahogany, walnut, etc.
Highly-durable
Shock-resistant
Significantly more expensive


Polyester

$13,000

More resistant to scratches than melamine
Can also mimic wood
Many choices in colors
Lower return on investment


Lacquered

$18,000

Modern look
Low-maintenance
Attractive finish
Lasts for many years


Resurfaced cabinets

$5,000

Significantly cheaper than a total replacement
Lower return on investment
Boxes, hinges, and other parts won't be new
No change in style from the previous cabinet
You have many choices when it comes to kitchen cabinets.
Experienced kitchen contractors can guide you in planning the best kitchen renovation project that is tailored to your needs and budget.
Fill out the form on this page to connect with reliable and reputable kitchen professionals serving your area.
Receive FREE and NO OBLIGATION quotes that you can compare and choose from.
Whether you need new kitchen cabinets, new flooring, or a complete kitchen remodel, you can trust our licensed partners to help you make it a success.
Common kitchen cabinet terms you should know before you speak to a contractor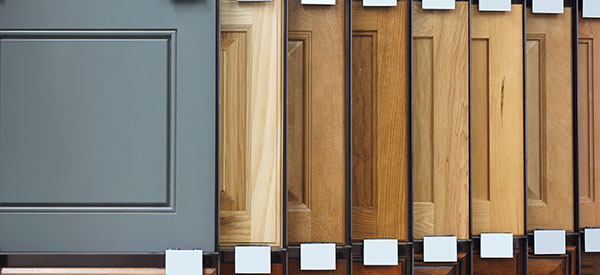 It is so easy to get lost in the technical language when you discuss your plans with a contractor.
Understanding some of the common terms can help you explain what you want and make better decisions.
Below are common terms you will hear when discussing options for kitchen cabinets.
Custom, semi-custom, and stock cabinets
You will hear these often when discussing kitchen cabinets with contractors.
Stock cabinets are cheaper and can be accessorized with a wide variety of hardware but they come in limited styles and colors.
Semi-custom cabinets have a few custom options such as door panels while custom cabinets are built based on your specifications (size, color, design, material).
Of course, these two would be more expensive than store-bought cabinets but they are higher in quality and more durable.
Framed or frameless
The frame of the cabinet is a crucial feature.  It is the front of the cabinet where the door will rest when you close it.
You can opt for frameless cabinets wherein the doors consist of the entire front so that only the shelves are visible when opened.
This gives you a more modern and simpler style.
Inset
It refers to the cabinet face where the door will rest inside its frame.
It is quite similar to your front door wherein the door must fit the frame perfectly to have a flat look.
Overlay
A framed cabinet needs an overlay which is the area where the latter is covered when the door is shut.
A full overlay will cover the whole face of the frame while a partial overlay does not.
Decorative door
They are often used for aesthetic reasons and are usually used on the sides of kitchen islands or end cabinets.
Fake drawer front
Also used for aesthetic reasons and is not attached to a drawer box.
It does not have an opening.
Medium-density fiberboard (MDF)
MDF is a manufactured wood product that is similar to a particle board.
It is cheaper than other types of wood and is considered a green product.
Pull
These are small fixtures on the front faces of drawers that allow them to be opened.
They are attached at a single point much unlike handles that have two points of attachment.
You can instantly improve the appearance of cabinets by changing the pulls.
Raised panel
A raised panel is a cabinet door featuring a center panel that is slightly raised than the surrounding wood.
They are very common in modular or traditional kitchen cabinetry.
Full-access drawer
This is a drawer that can be completely opened so you can reach anything at the back of the drawer.
Drawer face
This is the part that is easily visible when the drawer is closed.
There are many other terms for kitchen cabinetry that you will encounter but knowing these common terms will go a long way in planning the kitchen cabinets you want for your project.
Services offered by reputable kitchen contractors in Toronto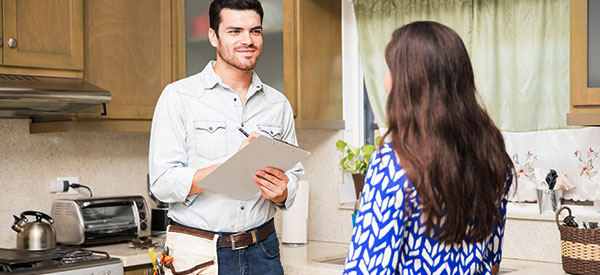 A qualified and licensed kitchen contractor can tell you with confidence if the design or plans you have in mind are good and if your budget is realistic.
With his knowledge of the industry and vast experience, he can help you avoid making costly mistakes with your project.
A qualified contractor will also possess the necessary license, insurance, manpower, and equipment to deliver your project satisfactorily.
Below are important kitchen renovation services offered by our reputable kitchen renovation partners:
Design
Finding the right design for your kitchen can be daunting.
You can find a kitchen renovation contractor who can assist you in the planning and design of your kitchen that is tailored to your budget.
Demolition work
A major kitchen renovation may involve the demolition of walls.
It is not advisable to do the demolition yourself because you can cause damage to electrical components or pipes or worse, demolish something you are not supposed to.
Contractors are properly equipped and have well-trained men for the job so your home is safe during the process.
They are also insured so you get peace of mind.
Electrical/Plumbing
A contractor will assemble the trades needed for the project, including plumbing and electrical services as preparation for the installations included in your design.
If there are existing defects in your plumbing or electrical system, they can be repaired or upgraded.
Gypsum/Tiling
The contractor will be ready to close up the walls and floors and install tiles.
Find out more how a Toronto contractor can improve your home with wall or ceiling renovations.
Sink and cabinet installation
After completing the floor finish and painting of walls, cabinets, backsplash and countertop and sink can also be installed efficiently.
Finishing touches
 You will be rewarded by the sight of the finished product.
Lighting fixtures, molding and other fittings, and accessories you choose will be added to complete your dream kitchen.
Kitchen renovation professionals know exactly what is needed to make your project come to life.
Your home will benefit tremendously from a professional kitchen renovation.
Your family will enjoy more comfort and convenience while the value of your home will increase dramatically.
When is it time to start choosing your kitchen contractor?
You should know that the best kitchen contractors are often booked for other projects so it is a good idea to hire one a few months before you plan to start your project.
A kitchen renovation can take as long as 2 months.
It is a major investment and it requires careful planning.
A kitchen renovation project can be done during any season of the year but be sure to book your contractor at least 3 months before your desired start date.
This means you should start looking for a contractor at least 4 months before so you have enough time to vet contractors and compare offers.
It is never too early to start your search for the right kitchen renovation contractor.
Because we know you are spending your hard-earned savings on a home you love, we want to make sure you find a reliable kitchen contractor who can offer you excellent results.
At Compare Home Quotes, we carefully choose our partners based on their qualifications, track record, experience, and service.
We will help you find the best contractor for your renovation project.
You can get started right now by filling out the short online form below to receive FREE and NO OBLIGATION quotes from our qualified partners who meet your criteria.
You can save time and money from your kitchen renovation by working with one of our reputable partners specializing in small, medium, or huge kitchen projects in Toronto!