9 July 2019,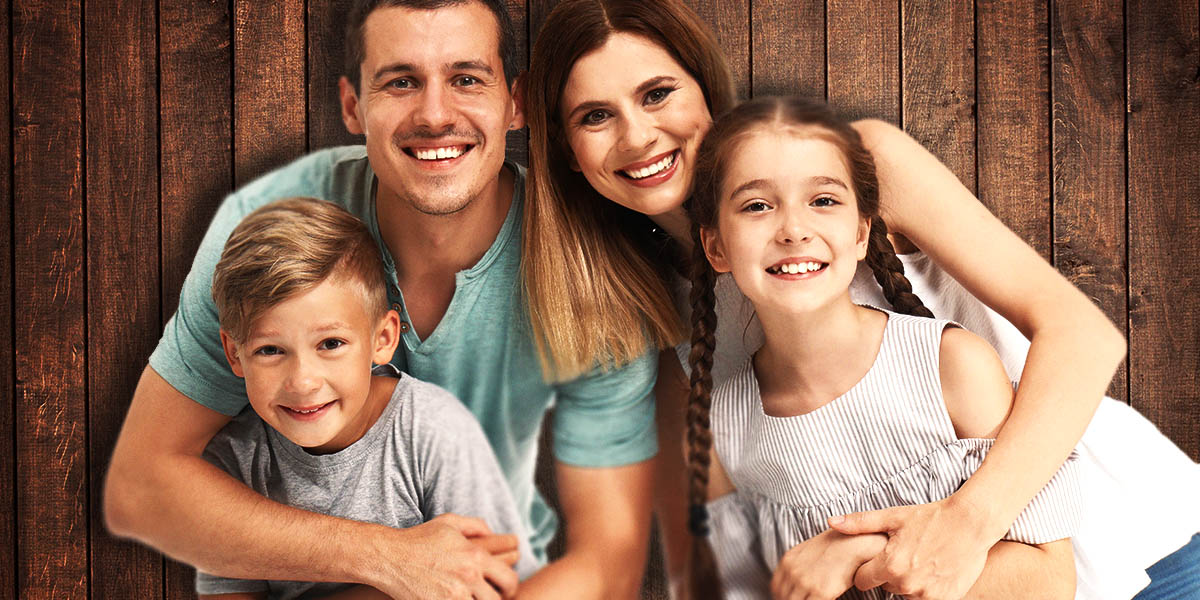 In older homes in Toronto, it sometimes becomes necessary to repair the drywall. The drywall refers to the partitions used to form walls that are made of plaster or other material.
Cracks, sagging, or even holes can cause problems that need to be fixed.  Plumbing leaks or water from the roof can also cause the plaster to peel or become discolored.
When this happens, renovation of walls or ceilings are in order to keep up the home's appearance and quality.
Drywall specialists in Toronto can assist you with your renovation project, big or small.
If there are seams in the ceiling or cracks from doors or windows, more damage can occur which can compromise the integrity of the structure of the house.
Don't delay in calling a qualified contractor for gypsum, walls, or ceilings to save your home from more damage.
Services of Drywall Contractors in Toronto:

Benefits and Costs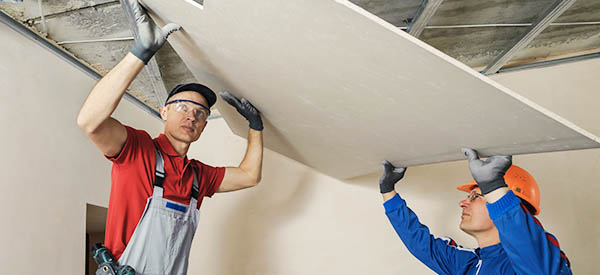 If you are planning a home renovation to improve the value of your home or increase your comfort, you should consider the services of drywall contractors in Toronto.
Drywall services can definitely improve how your home looks and help you preserve its value in the market. You can make your walls look new again without breaking the bank.
What services do drywall contractors have to offer?
DRYWALL TAPING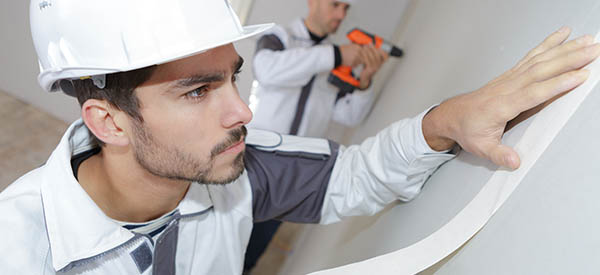 If you are finishing a basement or want to repair a damaged wall, drywall taping is the solution to your problems.
It is advisable to hire professional drywall contractors to hang drywall in your home to prevent future issues.
They can repair, finish, paint, and deliver drywall taping solutions that are sure to last for a long time.
PLASTER REPAIR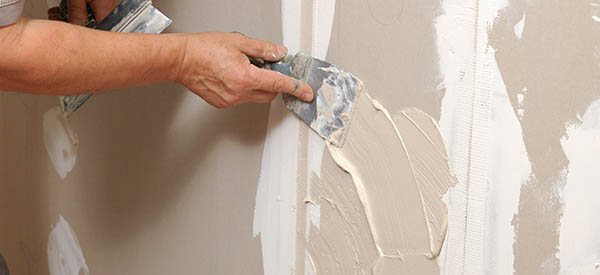 If your home has not been renovated in the last 3 decades, there is a high possibility that the interior is made entirely of plaster.
It is difficult to repair plaster damage in ceilings or walls. Each repair job is different but professionals can provide workmanship of high quality that can last for many, many years.
Most plaster repair jobs have a minimal charge of $500 but this can vary from one contractor to another. You may also need to pay for painting services.
INSULATION
Insulation is a critical part of home renovation. Interior and exterior wall insulation solutions are handled by professionals to protect your home from mold and mildew.
The primary objective of insulation is to reduce the heat that comes into the home during warm days and reduce heat loss during winter.
Good insulation prevents heat from traveling through ceilings and walls to make the home more comfortable and reduce cooling and heating costs.
There are several options for wall insulation such as:
Spray foam insulation: requires application of spray foam for filling cracks and gaps
Loose-fill cellulose Insulation: makes use of recycled paper which is treated with fire retardant for enclosed walls
Fiberglass batt insulation: popular among homeowners and contractors because of its affordability and efficiency
It is best to speak with expert drywall and insulation professionals to get the best solutions for your home renovation.
Fill out the form on this page to receive quotes for interior and exterior wall insulation at very competitive rates from our partner contractors.
PROFESSIONAL STUD FRAMING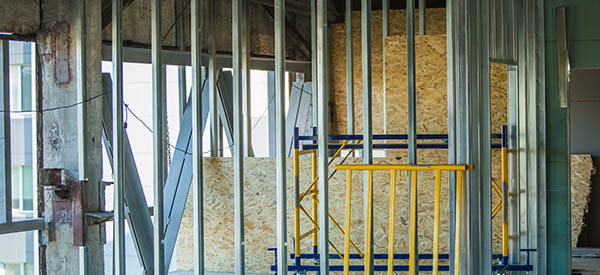 Stud framing involves interior and exterior wall partitions of non-bearing and bearing walls. They support the upper platforms to provide strength to walls.
Our partners have been providing homeowners and business owners in Toronto with outstanding stud installation and framing using state-of-the-art tools for the best results.
Every home is unique, therefore, a good contractor will take the time to understand your needs before providing a solution.
Our partners have extensive experience in home renovations. If you are renovating your kitchen or adding a new floor, you will need drywall repair, insulation, and ceiling repair.
Ask for free and no obligation quotes from experienced contractors in our network to get affordable and reliable services for your home renovation.
Unique Wall Covering Ideas for Home renovation projects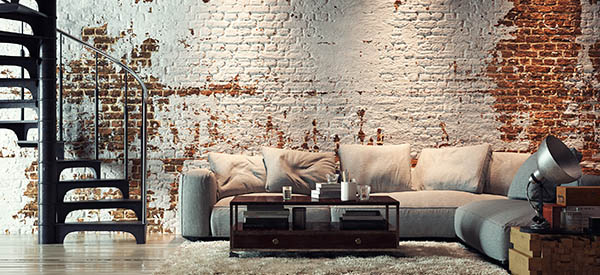 Majority of homeowners use interior paint or wallpaper for wall covering. These two options are great for creating beautiful walls that add value to a home. High-quality interior paint is durable and gives a nice finish to walls. If you desire patterns or texture, wallpaper is also a great way for wall surfaces.
You don't have to stop at these two options for renovating your walls.
If you are looking for more unique ideas for wall covering, find below some interesting options for improving your walls to make your home stand out.
WAINSCOTING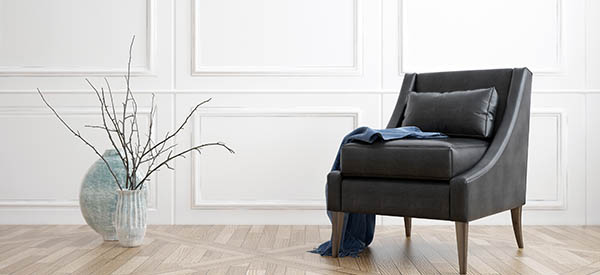 Wainscoting can add more character to your walls and make your walls stand out. Wainscoting refers to a partial wall covering in a wall. It usually reaches about 1/3 of the wall's height. Usually, wainscoting is combined with chair rail molding.
It is usually made with white beadboard but it can also use other materials such as complementary wallpaper or even hardwood panels. The effect can be stunning when you separate wall sections with chair rail molding or use various paint colors on the bottom part.
An experienced contractor can provide you with great ideas for wainscoting. It is inexpensive and easily available.
TILE WAINSCOTING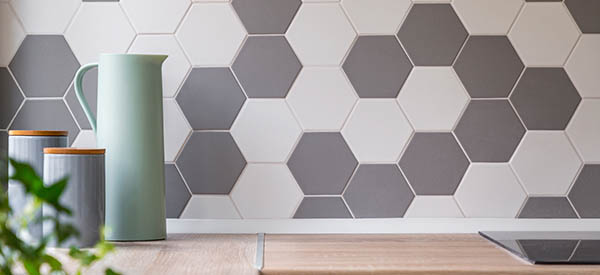 Tiles are also popular as wainscoting in kitchens and bathrooms. They are easy to clean and are waterproof. You can be innovative by using tile wainscoting in other rooms of the house if you deem it appropriate. Porcelain and glass tiles can also be used as an alternative to ceramic tiles.
Careful planning is required if you want to use tile wainscoting in other rooms. Pronounced patterns or too many colors can look overwhelming so better stick to a single wall for accent. It can also increase echo in a room so it is really advisable to use tile wainscoting in a limited way.
METAL AND FAUX CEILING TILES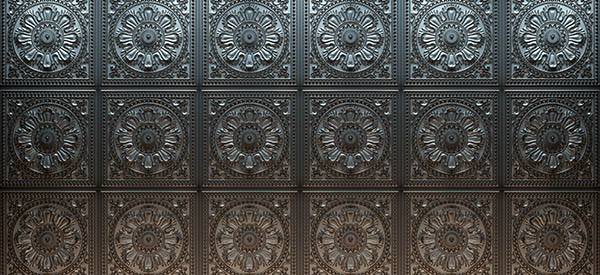 Metal and faux ceiling tiles are already popular as backsplashes in kitchens but they can also be suitable for walls. They can be unique wall coverings and can be applied on walls using mastic adhesive.
LEATHER OR FAUX LEATHER COVERING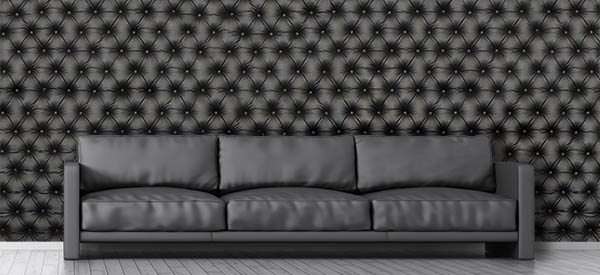 Make your bedroom walls, library, or home office look smashing with leather or faux leather wall covering.
You can use it for only a section of a wall as an accent wall and can be an ideal wall behind a couch, easy chair, bed, or desk. It gives a room an elegant and stylish look that is unforgettable.
Experienced contractors and designers can help you create visually stunning walls using a variety of materials.
STONE VENEER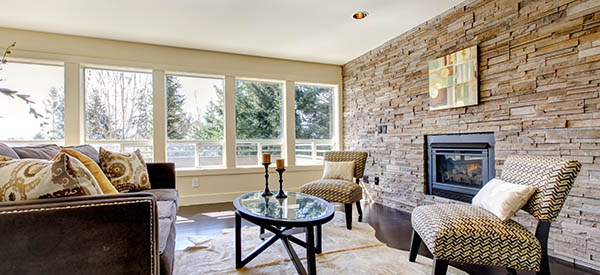 Stone veneer is not really genuine stone but not fake, either. It is made with aggregates and iron oxides and is almost as durable as genuine stone but much less expensive.
Smart homeowners have used it for interior walls to create visual impact that won't easily go out of style.
WOOD PANELING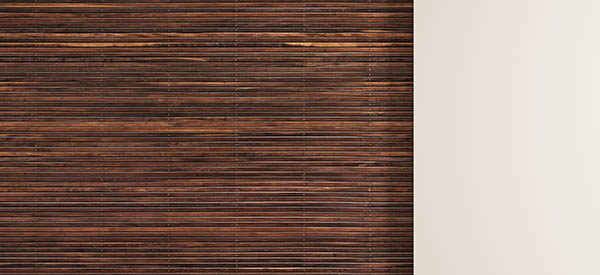 Wood paneling can also be a suitable alternative to wallpaper and paint for beautiful interior walls.  You can even use wood paneling from wall to ceiling for a stylish look. While they were very popular in the 60s and 70s, wood paneling for walls have now become vogue once more but in a more modern form.
You can dress up a room with mahogany panels, pine, or walnut and they even absorb sound and provide good insulation.
Get advice from reputable contractors regarding the best alternatives for interior walls for more drama and flair.
You never know, maybe you'll decide to paint your home instead. To get tips and the help of the best interior house painters in Toronto, take the time to read our article on the subject.
Ceiling Renovation and Repair with experienced Toronto Contractors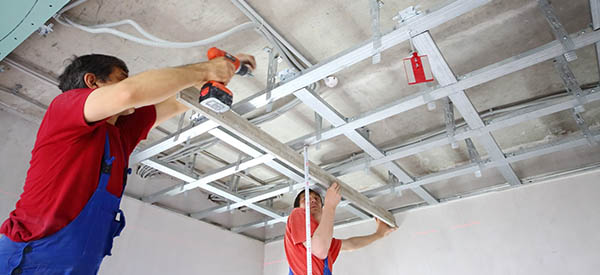 The ceiling in a home or business greatly affects how the room is perceived by visitors. The room can look bigger, brighter, modern, or sophisticated because of the ceiling design.
Sadly, the passing years can also be unkind and the ceiling of your home can fall into disrepair due to water leaks from the roof. Over time, it can show discoloration, warping, peeling, and other signs of damage.
In older homes in Toronto, the ceiling can be stucco or popcorn which many homeowners no longer find appealing.
Whatever you hope to renovate to make your ceiling more beautiful, you can count on renovation contractors in our network to do an outstanding job.
Fix your ceiling problems with Ceiling Contractors in Toronto
Are you unhappy with the condition of your ceiling? Today, homes feature beautiful ceilings using modern features and lighting.
Of course, a beautiful and modern ceiling can make your home stand out and add to its value.
Popcorn Ceiling Removal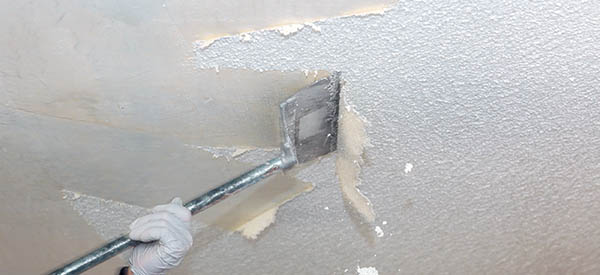 A popcorn ceiling looks out of fashion and gives others the impression that your home is old. Textured ceilings were popular decades ago because they tone down echoes and helps to absorb sound.
Today, though, popcorn or textured ceilings are no longer as appealing. To remove a popcorn ceiling can be time-consuming and tedious.  But why should you remove it?
Popcorn ceilings are popular in older houses and if your home was built before 1981, it may have lead and asbestos. If this is the case, the process of removal becomes even more complicated and should be handled by the pros.  Safety precautions are necessary and professional contractors know how to do it and have the right tools.
If you want to flatten your ceiling to make your home look modern, obtain free quotes using the short form below and find the right contractor for the job.
Peeling Paint on Ceiling
Bubbling or peeling paint on the ceiling can look unsightly.  This is quite common in bathrooms.  It also happens sooner than later in DIY paint jobs.
Water leaks, smoke, humidity, or age can also result in peeling plaster ceiling. If you are renovating your house, it can also be the perfect time to fix ceiling problems.
If you need to fix peeling paint on the ceiling, interior painting contractors in Toronto will be able to help with the problem.
Mold remediation
Mold can be anywhere where there is moisture, including the HVAC system of a home. When mold is present, it can spread and become a huge problem and serious health hazard.
Professional mold remediation companies can inspect your home, remove and contain mold to prevent it from spreading. They can also repair and fix damaged areas.
If your ceiling is beyond standard fixing (let's say it just got damaged by a flood or any major event), see how you can rebuild it with disaster renovation services.
Fill out the form below in just 2 minutes to receive FREE and NO OBLIGATION quotes
from Toronto contractors!
Easy ways for popcorn ceiling removal without spending a fortune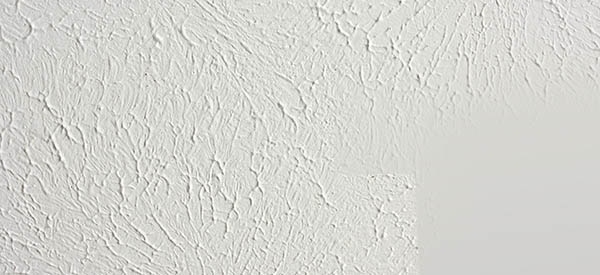 Do you cringle every time you glance at your popcorn ceiling? This is understandable because old popcorn ceilings can look dirty, boring, and even unsightly. Just the thought of removing it can be overwhelming and filled with dread.
Textured or popcorn ceilings have many disadvantages. They are difficult to clean, paint over, and even reduce natural light. It may also contain asbestos which makes its removal expensive and complex.
Professional ceiling contractors offer a convenient popcorn ceiling removal service to help you obtain a flat and more modern ceiling for your home.
What is the process of removing a popcorn ceiling?
TYPES OF POPCORN CEILING REMOVAL
There are 2 common methods used for removing a popcorn ceiling.
Wet scraping
This is the most common type of method to remove a popcorn ceiling. It requires soaking with water and scraping off the ceiling. This method cannot be used if the ceiling is painted or if the ceiling tests positive for the presence of asbestos.
The textured ceiling is removed section by section. This is a tedious and time-consuming process so it is advisable to hire professionals to do it for you.  They have the appropriate tools such as a pump sprayer and scraping tools and the know-how to protect your existing drywall from damage.
Cover-up method
Covering up to remove a popcorn ceiling is ideal if you have a painted ceiling or if it has tested positive for lead and asbestos. It is less complicated that scraping but it does require skills.
The surface needs to be prepared correctly and drywall compound is applied section by section. This is a painstaking process and can be overwhelming to a DIY enthusiast. Hire a professional company specializing in ceiling renovations to avoid stress and inconvenience.
You can cover a popcorn ceiling with:
Tongue and groove paneling
Tongue and groove wood planks are commonly used to cover popcorn ceilings. This is more expensive than drywall and requires carpentry skills. It comes in a variety of styles.
Ceiling Planks
Also called fiberboard planks, ceiling planks can be used to cover a popcorn ceiling.  They are installed directly on metal channels for a nice fit.  Using planks will remove the need for paint or staining.  The cost will be higher.
Drywall
You can also cover a popcorn ceiling with drywall which is screwed directly into the ceiling joists.  By adding a new drywall layer, you also insulate over the old ceiling before installing the new drywall.
Painting a Ceiling after popcorn ceiling removal
Many professional ceiling specialists offer interior painting services for walls and ceilings. By hiring pros, you can guarantee that your flat ceiling will look terrific and make the effort worthwhile.
Specialists can take care of labor and materials so you have nothing to worry about and just sit back and enjoy your beautiful ceiling.
As you can see, you have several options for renovating your old popcorn ceiling to make your home more beautiful and stylish. The best thing to do is to obtain multiple quotes from professionals to compare prices and select the best offer that suits your needs.
Lead and Asbestos Testing
It is highly advisable to get a ceiling test for lead and asbestos.
If your house was constructed in the 1990s, there is a high probability that you can be exposed to harmful and toxic materials.
A professional contractor can take care of testing your home before the start of the project as a safety precaution.
Inexpensive Ideas for updating a residential ceiling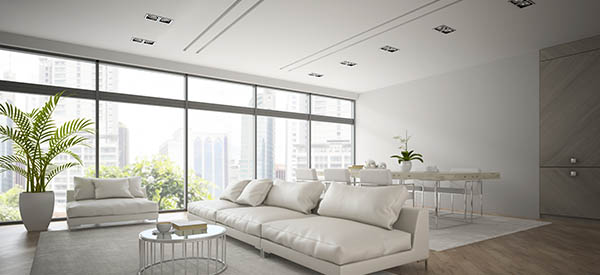 Designers often refer to the ceiling as a fifth wall and rightly so because like the floor and walls of any room, the ceiling has an impact on the overall look of your home.
As a homeowner, you may be aware that parts of the home such as the ceiling or walls could suddenly need repair. The good news is that repairing a damaged ceiling should not be a burden because professionals can handle any project, big or small.
Underlying problems such as electrical or water leaks first need to be addressed. It should also be checked for mold and mildew so that professional remediation services can be requested.
There are several ways to update a ceiling without spending a fortune.
REPLACEMENT OF AFFECTED PANELS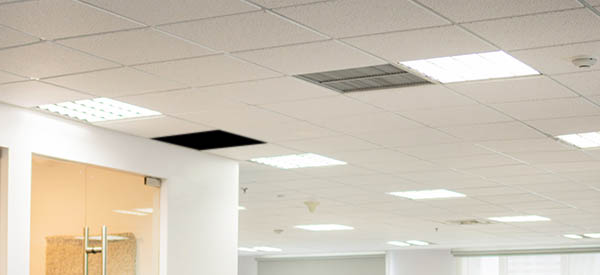 You can save money by choosing to replace only affected panels. Damaged or sagging panels can be removed and replaced.
There is a wide selection of ceiling panels in the market that can be used for a smooth, fissured, or random pattern for your consideration.
GYPSUM CEILINGS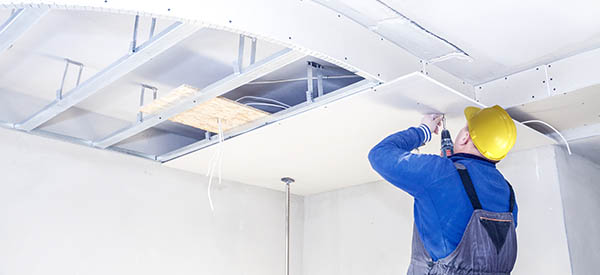 Ceiling suspension systems consist of a lattice which is suspended from the ceiling by wire or string. Tile designs are available to provide aesthetic and acoustical features and come in many varieties.
The installation of a suspension system must be done by professional installers. You can choose the best gypsum false ceiling design to make your home even more attractive.
COFFERED CEILING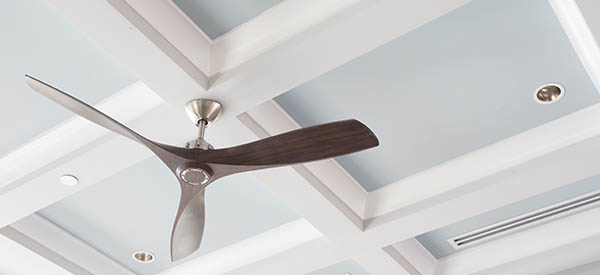 A coffered ceiling gives your home a sophisticated appearance and moulding can add a more impressive quality.
You can even paint mouldings in a different color for more emphasis.
WOOD PLANKS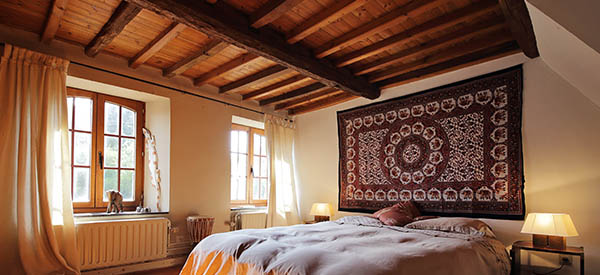 Wood planks in your ceiling give the home a rustic look and added warmth and coziness.
METAL CEILING TILES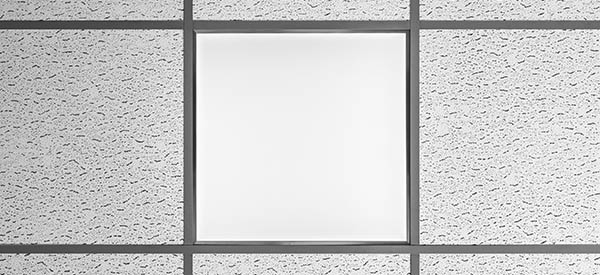 You can update your ceiling using metal tiles to give more life to a room. They are highly versatile for residential use and lets you create a rustic or farmhouse appeal that looks classy and expensive.
You can create a geometric, antique, floral, circular, or other designs. The possibilities are endless.
A standard metal tile measures 24" x 24" and cost around $5 if made of tin. Vintage tiles can be more expensive and you may need to add insulation to your installation costs.
If you want to get more ideas for improving your ceiling or for necessary repairs, consult our partner ceiling contractors serving the Greater Toronto Area.
Just fill out the form below and you will be connected to reliable and reputable professionals in your area.
The service is absolutely free and has no commitment on your part!
Reasons to hire professionals: DIY mistakes to avoid for wall or ceiling renovations
To a DIY enthusiast, renovating walls or removing a popcorn ceiling and even painting walls or a ceiling can seem like an easy project.
If you think so, you may have been watching too many DIY home improvement TV shows.
Removing a popcorn ceiling takes skills. You can easily damage the drywall and end up spending more money on your project than is necessary.
The same goes for fixing or replacing a drywall or renovating walls with wallpaper, wainscoting, or paint.  Without the right design and installation, you won't get the desired results and finish that a professional company can provide.
Interior paint that is not properly applied will easily crack or peel. A professional painting job can last for many years and save you money in the long run.
The most important reason to hire professionals rather than going DIY is value.
Every home improvement project must increase the value to your home.
Keep in mind that your house may well be your most important investment and you need to protect its value at all costs.
12 Frequently asked questions about renovating walls and ceiling in Toronto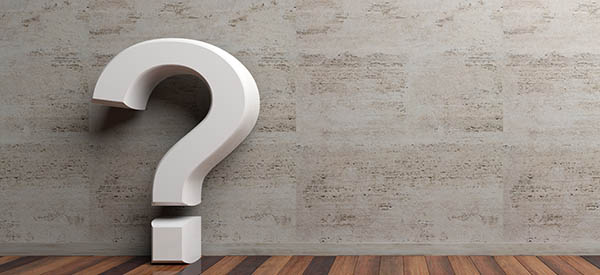 If you are planning a home renovation or repair of your walls or ceiling in your home, you surely have a ton of questions regarding materials, design, cost, etc.
Below you will find 12 frequently asked questions for renovating walls or ceiling in Toronto.
Can I replace the ceiling in my home?
Yes. Depending on the condition of the ceiling, contractors can scrape down a textured ceiling and finish it tailored to your specifications.
What are the disadvantages of a popcorn ceiling?
Popcorn ceilings are aesthetically displeasing and while they are said to be acoustic benefits, they are hard to clean and difficult to remove. They can be a turn off to potential buyers if you plan on selling your house.
What can I do about a water-damaged ceiling?
It is important to find and repair the leak first then contact a ceiling contractor for an assessment. Your contractor will provide you with the most cost-effective solution for repairing or replacing the ceiling.
How can I improve the insulation in my attic?
Sections of the attic can be applied with blow-fill insulation (accessible areas) to add depth to your existing insulation.
Is steel or wood better for a basement?
Steel or wood are both good for a basement. However, steel studs are highly recommended because they don't warp or rust.
What is the cost of repairing drywall?
Experts say that drywall repair costs about $75 per hole and can amount to about $250. Contractors may also factor in the location of the holes such as if they are hard to reach when estimating the cost. Generally, the cost will vary based on the nature of the problem and the scope of the work.
Do I need to hire professionals to repair drywall?
It is always possible to DIY the repair of drywall but most homeowners prefer hiring pros to save time and avoid issues. Older homes may also have complex problems which would be handled more efficiently by professionals.
Can drywall be repaired or should it be replaced completely?
It really depends. If there is only minor damage, repair is an option to save money.  If there is mold or a large hole/s, it is advisable to replace the drywall.
Is it advisable to remove popcorn ceiling?
Most homeowners want to remove popcorn ceiling because it has gone out of fashion or gives a dated look to the home. Painting popcorn ceilings can also be difficult which is why many people want it replaced. It can also contain asbestos which poses health risks.
What other options do I have for replacing a popcorn ceiling?
You can use decorative ceiling tiles to cover a popcorn ceiling. It is generally simple and inexpensive. This is an easier and cheaper solution to removing popcorn ceilings.
What are alternatives to drywall?
Wood paneling can be a good and stylish alternative to drywall and paint. You can create a visually appealing interior wall using wood paneling. Check with your local contractor for the cost and designs available for wood paneling for walls.
How can I get reasonable prices for renovating my home?
The best way to plan your budget is to compare multiple quotes from reputable contractors in your area. We don't recommend that you go door-to-door or phone them one by one.
Important note!
If you are planning major renovations for your home, do not forget to get a building permit for interior alterations from the city of Toronto.
The easier and more convenient way is to request for free online quotes from a reputable platform like Compare Home Quotes with a vast network of licensed and experienced Toronto contractors.
You can simply fill out a short online form with your information to receive FREE and NO COMMITMENT quotes for your project.
Plan a home renovation by improving your walls and ceiling with professionals
If you want to improve the aesthetic appeal of your house, fix damaged walls and ceiling, or increase the value of your property, plan a home renovation with wall and ceiling specialists in Toronto.
Wall and ceiling renovation contractors can give you valuable advice to help you save time and money! No matter what your goals are or your budget, our partners will be happy to provide the right solution that meets your needs.
From start to finish, our reliable partners will evaluate, design, install, and complete your project to save you from stress and inconvenience.
With their experience and expertise, you can find the most cost-effective and aesthetically pleasing options to improve the appearance of your home, increase your comfort and pleasure, and even save on energy bills.
Start your search for the best home renovation contractors today by completing the short online form below.
Take advantage of FREE and NO OBLIGATION quotes from reliable contractors in our network.