7 July 2022,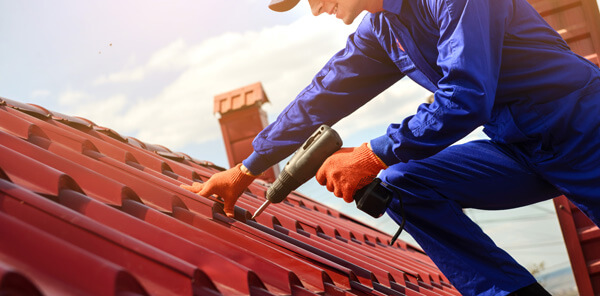 Roofing is important in every home and that's why you need to find a good roofing contractor.
As a homeowner, it is your responsibility to check your roof regularly, ensure timely repairs, and replace the roof when needed.
Whether your house is old or fairly new, it is essential to maintain it and keep it in good condition.
Proper roofing is essential to protect your home from the elements, keep your family safe, and maintain the value of your property.
The best roofing contractors in Toronto can handle whatever you need – roof repairs, roof replacement, or roof cleaning and maintenance.
Our roofing partners carry liability insurance in the unlikely event of accidents on the job to keep you and your home protected.
Compare roofing quotes from our roofing partners to get better work quality, lower prices, and peace of mind.
Just fill out the short online form to get connected with reliable contractors and save time and money.
Roofing services available in Toronto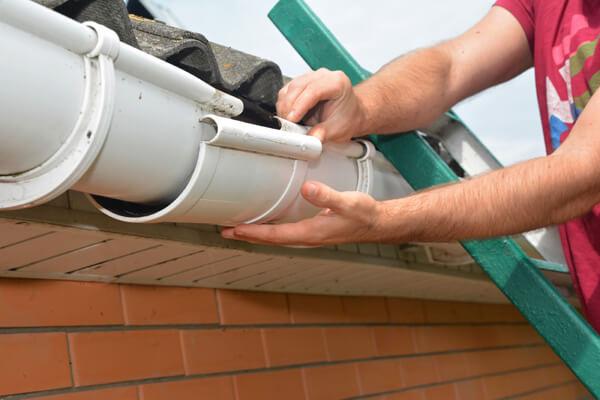 If you are experiencing problems with your roof, you may be wrestling with your options. Is it alright to do repairs or is it necessary to buy a new roof? How much will it cost?
We know roof repairs or roof replacement is not something to be taken lightly. Below we have outlined the various roofing services offered by roofing contractors to give you a better idea of your options.
Residential roof repairs
Like any part of the home, the roof requires maintenance and repairs to function properly and last longer. It is susceptible to damage due to the elements and from wear and tear.
Every year, roofing specialists assist homeowners with damage to their roofs. Roofing companies offer:
Roof inspection
Attic inspection
Insulation inspection
Gutter cleaning
Caulking of corners or openings that require sealing
Eaves trough fastening
Leak inspection and repairs
Shingle damage
Damaged flashing
Skylight installation and repairs
Soffit and fascia problems
Legitimate roofing contractors offer a warranty on their work for your peace of mind. Their teams also comprise of experienced and well-trained roofers to ensure the proper installation of your roofing system.
Roof replacement
The time comes when repairs will no longer be practical and a roof replacement is inevitable.If your roof is 20 years old or more, you need to consider a roof replacement.
Cracked, loose, curling, or missing roof shingles are signs that your house needs a new roof. A roof with missing or damaged shingles can spell trouble and delaying action can lead to more costly repairs.
When you connect with our roofing partners, your contractor will perform a complete roof inspection and check other issues. Once the problems are identified, you will be informed of the best solution and given an accurate quote.
Our partner contractors also offer a wide variety of roofing materials and designs to meet your needs. They comply with standards for roof installations and offer product and service warranties for your protection.
Popular roofing materials in Toronto and their prices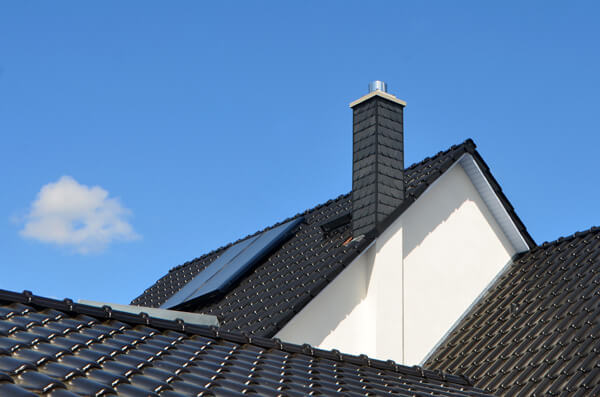 Choosing the best roof for your home can seem overwhelming because of the wide variety of excellent options available.
Below are the top roofing materials in Toronto.  Their prices vary significantly so ensure that you compare and find something that suits your budget.
Compare the pros and cons along with the price to get the best value for your roof.
Roofing Material
Pros
Cons
Average Cost
Asphalt
Cheap compared to other materials

Weather-resistant

Less durable
$4 to $5 per square foot
Plastic Polymer
Durable and reasonable costAvailable in many styles
Recyclable
Lacks visual appealLess efficient insulator
$5 to $6 per square foot
TPO/EPDM
Durable and can last as long as 25 years
$13 – $20 per square foot
Metal
DurableWeather-resistant

Available in steel, tin, aluminum, copper, or zinc

Heavier than other materials

Starts at $7- $19 per square foot for entry-level metal roof
Clay tile
Very durableLasts long
ExpensiveHeavier than other materials

High in aesthetic appeal

Average cost of $7 and $25 per square foot.
Concrete
Fairly affordableDurable and highly-resistant
Heavy and needs reinforcement
$25,000 to -$40,000

On average, expect to pay from $4 to $5 per square foot.

Wood
Attractive

Durable

Expensive

Requires more maintenance

Less resistant to damage

$6 to $8 per square foot for cedar shake shingles
Slate
Can last for as long as 100 years (if natural)

Synthetic slate lasts as long as 50 years

Very attractive

Expensive

Heavy

$10 to $18 per square foot
A homeowner in Toronto can spend at least $10,000 for an asphalt roof installed by professional roofers for a home with 1800 square feet. This includes labor and materials as well as the disposal of old shingles.
Flat roofs are also less expensive than pitched roofs. For a metal, slate, or wood roof, expect to spend from $25,000 to $50,000.
A high-quality roof may be more expensive but it would be a wise investment that can save you a lot of money in the long term. It will last longer and will increase the value of your home.
How much do roofing contractors charge in Toronto?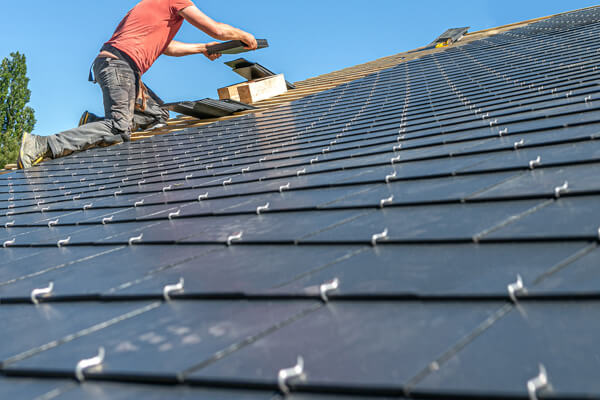 Are you looking for a roofing contractor but hesitate because of the cost? Your roof may not be as enjoyable as a new bathroom or kitchen but it is nonetheless important. It protects your home from damage and affects the quality of your home.
To help you plan a roof renovation, we have prepared a list of the average prices charged by roofing contractors in Toronto.
Keep in mind that prices vary based on the type of roof, roofing materials, and the size of your roof.
Flat or Pitched Roof
A flat roof is cheaper to replace than a pitched roof. Pitched roofs are more difficult to maintain. But while a flat roof is cheaper to install, it also requires more maintenance.
Flat roofs don't drain well and get clogged more easily. You will need to pay more attention to your flat roof in terms of taking care of it and doing regular inspections.
| | | |
| --- | --- | --- |
| Type of Roof | Material | Average Cost |
| Flat roof | Asphalt & Gravel | $10,000 – $15,000 |
| Pitched Roof | Asphalt | $14,000 – $22,000 |
| Flat Roof | EPDM/TPO | $13,000 – $20,000 |
| Flat Roof | Elastomeric Membrane | $25,000 – $30,000 |
| Flat roof | Green roof | $30,000 – $65,000 |
| Pitched Roof | Cedar Shingles | $28,000 – $55,000 |
| Pitched Roof | Rubber Roofing | $18,000 – $25,000 |
The total cost of a roof renovation can be influenced by other factors including the type of home, the labor required, the materials chosen, and the scope of the project.
The best way to know the actual cost of your roof replacement is to request multiple quotes from our roofing partners and compare to find the best deal.
Just fill out the form on this page to receive FREE and NO-OBLIGATION quotes from top roofing specialists in Toronto.
Roof repair or roof replacement?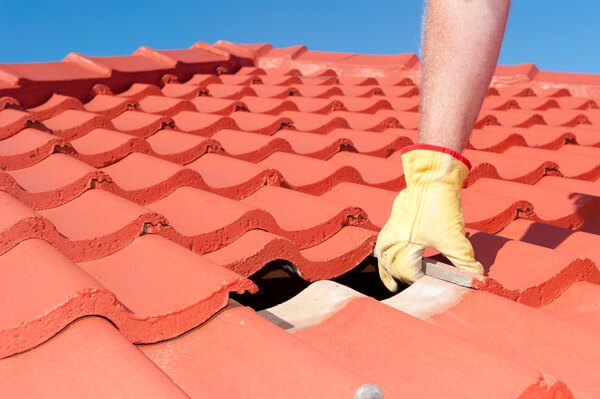 If your roof is installed properly, it is able to resist damage and last longer. But you should also remember that any roof has an average lifespan. For instance, shingle roofs typically last about 20 years.
If you are experiencing leaks or your roof was damaged by a storm, you can try to repair the issues  first. Roofing contractors can replace missing shingles, seal cracks, improve insulation, and other repairs.
If your roof is nearing the end of its lifespan, you may want to consider a complete roof replacement to avoid spending on expensive repairs that won't last long.
Moving forward, always consult an experienced roofing contractor for the right solution for your roof.
Roof inspection in the Greater Toronto Area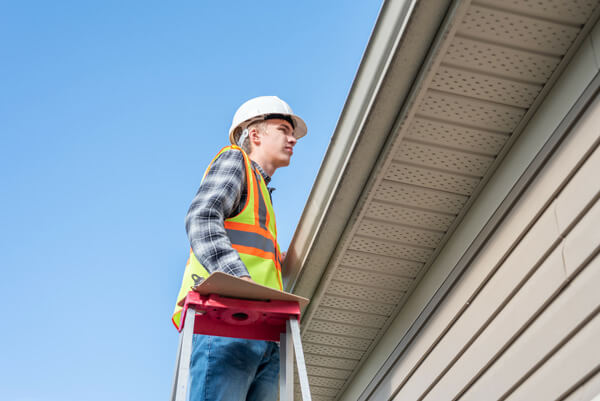 Due to the harsh Canadian weather conditions, a roof inspection is essential to keeping your roof well-maintained/
Many of our roofing partners offer roof inspection by professionally trained roof inspectors for residential and commercial roofing systems.  They will examine the roof and gutters to spot even hidden damage that could lead to serious and costly repairs in the future.
Roof damage can be hard to identify by homeowners. With proper equipment including snake cameras, professionals will inspect all roof components thoroughly and recommend the best course of action.
Some types of roofs need inspection twice a year while most only require an annual check.
If you are worried about the integrity or condition of your roof, connect with top roofing contractors in Toronto to request a roof inspection.
Just fill out the form below and get free and no-obligation quotes!
FAQS about roof repair or replacement in Toronto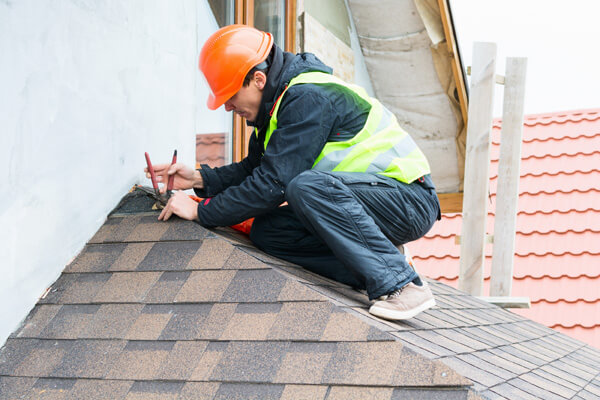 A roof repair or replacement is a critical and expensive project. Hence, it is important to know your options, what to look for and avoid, and to choose the best contractor for your project.
A professional roof replacement will ensure that your roof is installed properly and will last a long time.
How do I know if my roof needs to be replaced?
If your roof is missing shingles or has leaks, it is possible to make necessary repairs.  It is advisable to get a roofer to inspect the roof thoroughly and inform you of the best solution. Sometimes, shingles look intact but there could be damage that is visible to the eye such as the decking may need repairs. Keep in mind that after 20 years or so, the roof may no longer be in good condition and your roofing contractor may advise you to get a replacement.
How long does a roof last?
A roof usually lasts about 20 years with good maintenance. Some types of roofing such as slate or tile can last as long as 30 years.
Can the roof be repaired or replaced in winter?
Most Toronto roofing companies provide repairs and emergency roofing services throughout the year. While winter may not be the best time to install a new roof, it can be done.  Some roofing contractors even offer discounts during the winter months.
Can I do roof repairs myself?
Roof repairs or replacement can be a dangerous thing to do especially if you are not skilled or don't have the proper equipment. Accidents can happen that could cause serious injuries to you or your family members.  Aside from the safety issue, a roof needs to be properly installed to ensure it can withstand damage from the elements. It is highly recommended that you contact a professional roofing company from our network for your roofing needs.
How much do Toronto roofers charge to fix a roof?
Homeowners usually send from $300 to $500 for simple roof repairs. The cost can go up depending on the complexity of the problem, the type of roof and roofing material, and the size of the roof to be repaired. If water damage and other serious problems are present, it would take longer to fix and that could also increase the cost.
How much does a roof inspection cost?
Roofing companies in Toronto charge minimal prices for a complete roof inspection. It could start at $200 or more and will depend on factors such as the type of roof and its size. A roofer will always provide you with a detailed report of the condition of your roof and any problems that need to be fixed. He will take photos of areas with damage so you will have a good understanding of the problem. He will also provide you with a quote before doing any repair or replacement.
What is the best roof material in Toronto?
The best roof material in Toronto depends on what you think is important. If you consider price as important, the best roof material is TPO/ EPDM roofing. It is the cheapest material for a flat roof and lasts just as long as asphalt shingle roofs. In terms of price, they could cost from $13 to $20 per square foot.  If price is not the paramount consideration and you want durability and aesthetic value, slate or clay tiles offer both benefits but they are much more expensive.
Does a new roof increase the value of my home?
A new roof is a good investment. According to Remodeling Magazine's 2018 Cost vs. Value report, a new roof can increase home value at an average of $15,427 while other studies put the return on investment at a higher rate of 109%.
Get the best advice about roofing solutions from our partner roofing contractors in the Greater Toronto Area.
Our partners offer roofing services in Toronto, Mississauga, Brampton, Markham, Vaughan, Richmond Hill, Oshawa, Burlington, and any of the GTA's municipal areas.
No matter where you are in the GTA, you can connect with a reliable roofing contractor simply by filling out our short online form.
Free quotes from top roofing companies in the GTA
The roof is the crown jewel of your home. You must maintain it well and keep your home looking good.
A leak in the roof does not always mean you need to get a new one. Spot repairs are always possible and roofing contractors will be happy to help you with more affordable solutions.
Get professionals to inspect the roof, identify the problem, and fix the issue in a timely and efficient manner.
With professional roofing contractors, you are sure to get good value for your money and make your roof last long!
Fill out the form below to receive FREE and NO-OBLIGATION quotes from our experienced roofing partners!