6 December 2019,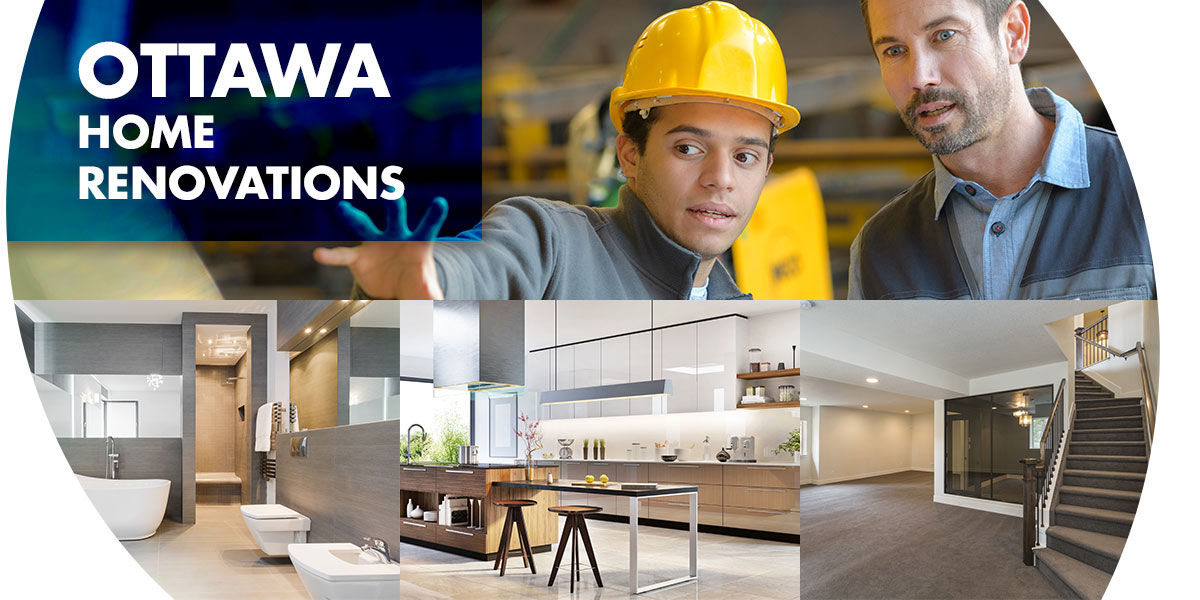 The ultimate Canadian dream is to own a home.
For most people, the home is the biggest asset they own and thus, the goal is to maintain it well and keep the property value high.
Unfortunately, the house you moved into 8 years ago is not in the same top condition or perhaps, it no longer suits your current lifestyle.
The bathroom may have become too small for your growing family.
The kitchen where you spend a lot of time is no longer as convenient as you need it to be.
Hence, homeowners need to plan a bathroom, kitchen, or basement renovation at some point in order to make the house more suitable and increase the value of the home.
Unbeatable benefits of a bathroom and kitchen renovation in Ottawa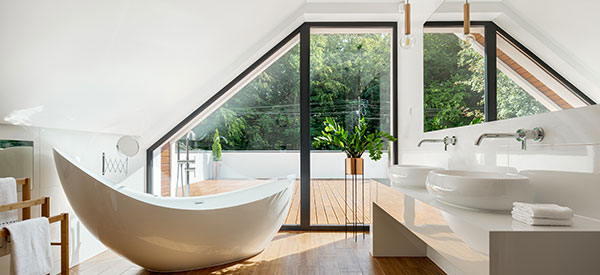 Does your bathroom or kitchen need a new look?
A bathroom or kitchen remodel provides many exceptional benefits to homeowners.
Increased enjoyment and relaxation
Save time
Add more space
Improved appearance
Upgrade fixtures
Increase the value of the home
Fix existing defects (plumbing, electrical, etc.)
These significant benefits are guaranteed when you plan a bathroom or kitchen renovation with professionals.
Ottawa licensed contractors have experience in delivering the best results to get value for your money.
They can guide you from start to finish and avoid hassles during the project.
Bath and Kitchen Renovation Pointers for a confident home renovation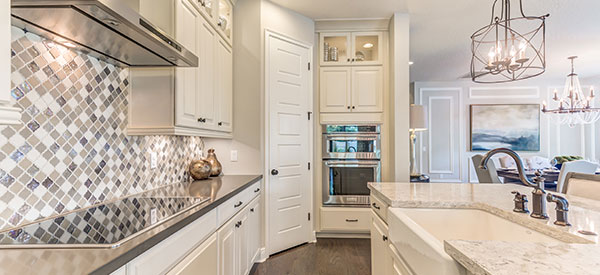 When it comes to remodeling a bathroom or kitchen, it is important to hire reputable contractors who have a proven track record of success.
Professional builders specializing in bathroom and kitchen renovations in Ottawa will deliver a seamless project and ensure that the results exceed your expectations.
Bathroom and kitchen specialists can help with the design, selection of materials, and installation of custom cabinets, walk-in showers, countertops, or vanities.
With professionals by your side, you get access to a whole gamut of modern bathroom and kitchen trends that will enhance the overall appeal and functionality of your home.
#1: Determine your needs and wants.
Whether you want to renovate the bathroom or the kitchen, it is imperative that you determine your needs and wants.
In doing so, you will know what changes are important for your satisfaction.
Do you need to change the footprint of your bath or kitchen?
Would you like a complete renovation or just update a few things?
Your answers will help you make the next step.
#2: Set your budget.
Some people may be surprised that setting one's budget comes so early in the planning process.
But if you think about it, your budget will be your primary consideration for all decisions you will make.
It will also help you prioritize what should be included in the renovation – flooring, new cabinetry, appliances, fixtures, and what materials you can afford (economy, mid-range, or luxury).
By establishing a budget, you will avoid overspending on the project and ruining your finances.
#3: Find the right renovation contractor for your project.
When you already know what your goals are and have a budget in mind, you are ready to look for the right contractor for your project.
Again, your budget will also guide you in choosing the right contractor.
The good ones can tailor your project to suit your budget and will steer you towards worthy upgrades that can do wonders for your comfort and increase property value.
A very convenient and reliable way to find an experienced bathroom or kitchen remodeler is using a digital platform like Compare Home Quotes.
Our network consists of licensed and reputable contractors in Ottawa specializing in home renovations.
How to stay within your budget for a bathroom or kitchen renovation
It is easy to get excited while planning a bathroom or kitchen renovation.
You will see many beautiful tiles and backsplash, countertops, lighting fixtures, and high-end appliances.
You don't need them all, you know. If you have a budget, you need to:
Prioritize essentials.
There are so many new and attractive trends but not all of them add real value to your home.
Some of them have low return-on-investment.
This is particularly important if you are renovating for the purpose of selling the house.
Prioritize essentials and avoid luxury upgrades if your budget is tight.
It is also good to talk to your real estate agent and get valuable advice regarding what buyers want.
Avoid making changes unless absolutely necessary.
Now that you have a reputable contractor to work with, finalize the details of your project.
He will need to know the final design and materials to provide you with an accurate cost of the project.
When you have obtained the cost of your project, avoid making changes.
Any change in the design and materials will have the natural effect of increasing the cost.
Keep these pointers in mind so you can have a stress-free and feel confident about your home renovation.
Fill out the form at the top of this page and be connected with reputable home renovation contractors in Ottawa that deliver high-quality services at the best prices!
Kitchen renovations: How much do they cost in Ottawa?
Like any homeowner planning a renovation, you want to know the cost of a kitchen renovation.
Unfortunately, there is no fixed price as the cost really depends on several things, including:
The size of your kitchen
The scope of the project: Are you demolishing any walls? Are you changing the layout? Are you putting in new cabinets or just painting the existing ones? Do you need a new floor?
Upgrades: Do you need new plumbing and electrical wiring? Are you installing new appliances? Are you moving the sink?
Materials: Since the kitchen is one of the most frequently used parts of the house, it is important to go for quality to ensure durability. Are you considering high-end materials like custom cabinets, natural stone flooring, and granite countertops?
You must also allocate at least 20% on top of your estimated budget for contingencies.
The current average cost of a kitchen renovation is around $25,000 for a mid-range project and it can go as high as $50,000 for a complete overhaul.
Remember that the cost will depend on what your requirements are and the quality of the materials you plan to use.
Thus, you must be clear about what you need and set priorities.
Most importantly, work with an experienced and reliable kitchen renovation specialist in Ottawa to help you determine the actual cost of your project.
If you are only planning a small-scale renovation such as upgrading the flooring of the kitchen, you can use these useful tips for flooring renovations in Ottawa with professionals.
Check the guide below to determine what type of project you have in mind.
Standard Kitchen Remodel

Luxury Kitchen Remodel

Remove existing kitchen cabinets, countertop and floor and replace without a change in the layout
Replacement of existing cabinets, countertop, and floor with a new layout
Possible demolition of walls and relocation of plumbing
Laminate, Melamine, PVC, and other standard finishes
Wood finishes like maple, cherry, walnut, etc. for cabinets
Laminate countertop with simple backsplash
Quartz, granite, or other high-end countertop material with customized ceramic or glass tile backsplash
Vinyl or laminate flooring
Ceramic tiles or hardwood flooring
Standard lighting
Custom lighting including pot lights, pendant lights, under cabinet lights, etc.
Standard appliances
Luxury appliances including professional range hoods, wall oven, etc.
Which type of project do you want – a standard or luxury kitchen remodel?
Our partners, specialists in kitchen renovations in Ottawa, will be happy to help you plan and estimate the cost of your project.
Ready to start planning your kitchen renovation?
Connect with the best professionals by filling out the short online form on this page and receive FREE and NO OBLIGATION quotes.
Does renovating or finishing a basement in Ottawa benefit homeowners?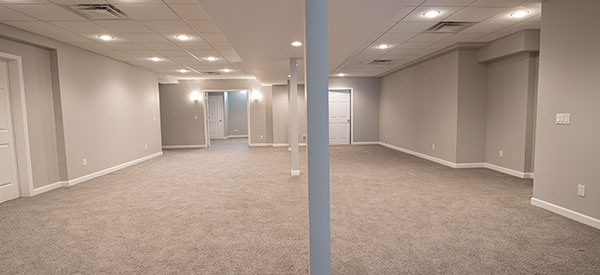 It is not uncommon for homeowners to move into a home with an unfinished basement.
Years later, the family needs more space or wants a more attractive and functional home.
A basement renovation can be the ideal solution for both extra living space and added functionality.
Can you imagine what it would be like to have a basement you have always dreamed of?
It can be a home office, a home theatre, an extra bedroom suite, and so much more!
Your basement can also be more than just a place for storing boxes.
With a professional basement renovation contractor by your side, you can transform your basement into a new space that your whole family can enjoy.
4 Significant Benefits of renovating a basement in Ottawa
Are you thinking if it would benefit you to renovate your basement?
Here are wonderful benefits you can gain from a professional basement renovation.
1 Increase in property value
The value of a property or appraisal is based on the number of finished square feet.
With a finished basement, your property's value will provide you with a higher return on investment.
2 Faster selling time for the house
A finished basement is more appealing to homebuyers.
If you are planning to sell your house, finishing or renovating the basement can help you sell faster and at a higher price.
With a competitive real estate market in Ottawa, a home renovation such as a basement renovation can make your house more desirable.
3 Extra living space
If you need an additional bedroom for your mother-in-law, married son, or a private place to unwind or work from home, a new basement is the perfect solution.
It is more convenient to renovate a basement than to build an addition.
4 Extra income
If you build a legal basement apartment, you can benefit from long-term profits.
If you have basement space but don't really need it for personal use, it can be beneficial to transform it into an apartment you can rent out.
The extra income you make can even help with your mortgage payments or add savings towards your retirement.
Keep in mind that there are requirements for building a legal basement apartment including a separate entrance, windows, and parking space.
An experienced contractor will be knowledgeable about these requirements and will make sure your unit complies with the building code.
You can find more information about a building permit from the Ministry of Municipal Affairs and Housing.
A quick overview of the cost of a basement renovation project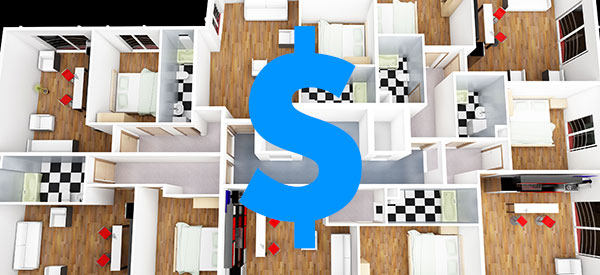 In Canada, the average cost to renovate a basement is around $30 to $55.
If your basement is 1,000 square feet, it could cost you around $30,000 to $55,000, depending on the type of basement you want, the upgrades and materials you choose.
Factors that affect the cost of a basement renovation
There are a variety of factors to consider when calculating the cost of your basement renovation.
Permits.

It is advisable to ensure compliance with legal requirements.
Although permits add to your expenses, they are worth it in the end to avoid hassles and delays.

Inspections

If you renovated an existing bathroom, the costs are lower.
But if you installed a new bathroom, it is advisable to get an inspection after the job is completed to make sure that the plumbing and electrical systems are up to code.

Framing

In case of a finished basement being renovated, framing work is necessary to divide large areas into separate rooms.
The framing cost depends on whether some walls are being demolished, the size of the room, the number of walls being added, soundproofing, and if the old space is being extended.

Installation of drywall.

It is necessary to install drywall into new walls after framing has been completed.
The cost of installing drywall can differ among contractors but on average, it could cost $2.00 per sq. ft.
The costs can also increase when you add texture or soundproof drywall.

Electrical

Additional wiring is needed if you are installing appliances such as a home theatre, refrigerator, dishwasher, etc.
A licensed electrician is required to prepare electrical connections correctly and safely.

Plumbing.

If you are installing a wet bar, a bathroom, or a kitchen, plumbing costs will increase the cost of the project.

Insulation

Insulating a basement involves the ceiling, the walls, and the rim joist.
Creating a seal will make your basement more comfortable and energy efficient.
If you use a spray foam, the cost could be from $2,000 up. The size of the basement will greatly affect the overall price.

Flooring

Your choice of flooring will significantly increase or decrease your overall cost.
Hardwood flooring is expensive while carpet flooring costs more than vinyl or ceramic tiles.
The final cost will be calculated by your contractor based on the size of the basement.

Painting

Most contractors calculate the costs for painting the basement per sq. ft.
There can be other factors to consider based on the existing condition of your basement and the scope of the work as required by your vision.
A reputable and experienced basement renovation company can help you plan, design, and calculate the cost for your project.
Reasons not to DIY a home renovation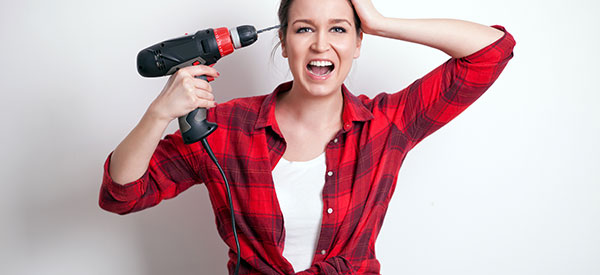 Do you find the cost of a professional kitchen, bathroom, or basement renovation too expensive to consider?
Well, the cost of a bad renovation job should scare you more!
A botched job can cost you thousands of dollars and cause you discomfort and anxiety for many years.
It can also negatively affect the value of your property.
A DIY home renovation, be it the kitchen or the basement, is never going to be easy or cheap.
With plenty of motivation derived from TV renovation shows, many homeowners dive into DIY renovations without a clue about electrical works, design, or material selection.
The results can be far from satisfactory. In fact, it is not unheard of for DIY projects to go unfinished or for homeowners to call in professionals to rescue a botched renovation job.
Below are important reasons not to DIY a kitchen, bathroom, or basement renovation.
You may not have the necessary skills to get the best results.
Yes, you may know how a little bit about carpentry but what about plumbing, electrical, tile installation, drywall and insulation?
If you do any of these things incorrectly, problems could arise that could cost you much more than you bargained for.
It is advisable to hire skilled professionals and a general contractor to oversee the work to make sure everything is done efficiently and safely.
You don't have the proper tools.
A kitchen, bathroom, and basement renovation is major work which requires proper tools and equipment.
Instead of investing in expensive tools that you won't need again, it is better to put your money in a professional renovation contractor.
You don't have enough time.
New paint for bedroom walls can be a DIY project you can manage but what about a basement or kitchen renovation?
You will need to devote 100% of your time to a major project such as these because the longer it takes to finish, the more expensive it gets.
A contractor will have skilled workers in his team to work on every aspect of the renovation and complete it on time.
It can be dangerous for non-professionals.
There is good reason why certified professionals undergo training.
Many aspects of construction can be dangerous when you don't have the proper tools, training, and knowledge.
You can be putting your life at risk if you try to do electrical work, excavation, insulation, etc. DIY.
According to the Canadian Home Builders Association, it is better to get a second opinion before deciding to DIY a home renovation if your goal is to save money.
By comparing professional quotes, you can weigh the pros and cons objectively and see the bigger picture.
You can start comparing the cost of a kitchen, bathroom, or basement renovation by requesting for FREE and NO OBLIGATION quotes from our reputable and experienced contractors in Ottawa!
Frequently asked questions for home renovations in Ottawa
We have gathered some of the most frequently asked questions for home renovations in Ottawa to help you in planning your renovation.
Being well-informed will protect you from making bad decisions or making the wrong choices which can cost you a lot of headache and money.
A bathroom, kitchen, or basement renovation is a major undertaking and a huge investment on your part.
Learn more from answers to common questions from homeowners below.
DO I NEED A BUILDING PERMIT?
In general, building permits are required for home renovations that involve load-bearing structures or when the safety and health of the residents are at risk.
You may need any of the following permits:
Gas permit for new heating systems or changes to these systems
Electrical permit for wiring in a new house or changing the electrical system in an existing house
Plumbing permit for repairs or alterations to the home's existing plumbing
In Ontario, you should obtain a building permit before:
Making repairs or renovations to the home or building
Constructing a new building on your property that exceeds 10 square meters
Excavations or building new foundations
Changing the use of a building
Installation, extension, or repair of a sewage system (on-site)
A homeowner is responsible for obtaining the necessary permits for any home renovation.
However, a reputable contractor will make sure that permits are in order before commencing any work. He can also take care of obtaining the necessary permits.
WHAT IS A LIEN AND HOW CAN YOU PROTECT YOURSELF IN A HOME RENOVATIONS?
A lien is a legal notice that a person is claiming payment from the value of a property.
If suppliers or subcontractors are not paid by your contractor, you could get a lien on your deed or title.
To protect yourself, be familiar with the lien law in your city.
Across Canada, it is required that a homeowner holds back from 10% to 15% of the job cost for 30 up to 45 days after the renovation is completed.
Before issuing your final payment, you should check with the land registry office if any liens have been registered against your property.
WHAT TYPE OF WARRANTY IS USUALLY PROVIDED BY PROFESSIONAL RENOVATION COMPANIES?
Reputable contractors offer their clients a clear warranty on workmanship and materials and is specified in a written contract.
You should not accept verbal warranties from a contractor to avoid problems after the work is completed.
HOW LONG DOES A KITCHEN RENOVATION TAKE?
The time of completion depends on several factors.
The size and scope of the work, timely delivery of materials, and even the weather can have an effect on the time table.
Unforeseen problems with electrical or plumbing can also cause delays.
Usually, a kitchen renovation can take anywhere from 3 weeks to 2 months.
WHAT COMPONENTS OF A KITCHEN RENOVATION SHOULD I SPEND MORE MONEY ON?
High-end appliances can eat up a huge chunk of the budget but professional renovators recommend that more money should go into kitchen cabinets, countertops, and flooring.
You should get quality materials and workmanship for cabinets, countertop, and flooring because they use a lot of space in the kitchen and pays off in the long-run.
Going for quality means you won't need to replace or upgrade them soon so you can save time and money.
WHAT IS THE AVERAGE COST FOR A BATHROOM RENOVATION?
It is quite difficult to put a definite price on a bathroom renovation because every project is different.
The size of the bathroom, layout, materials, and other requirements will all influence the final cost.
On average, a bathroom renovation can cost from as low as $5,000 (a half-bath with cosmetic upgrades) to $30,000 (a complete remodel).
WHAT IS THE DIFFERENCE BETWEEN RENOVATION AND REMODEL?
Most people use these terms interchangeably but they are actually different.
Remodeling and renovating both mean making improvements to a home or building.
More specifically, with a renovation, the goal is to fix or restore to a good condition.
Renovations can be simple or drastic.
On the other hand, remodeling means changing the structure, appearance, or function of a room.
For instance, if you are changing the layout of your kitchen, you are remodeling.
If you are turning your basement storage into a basement apartment, you are remodeling.
It is good to know the difference so that you can effectively communicate your wants and needs to your contractor.
DO I NEED TO KNOW MY BUDGET BEFORE MEETING WITH A CONTRACTOR?
It is advisable to know your budget (what you can afford to spend) for a renovation project before meeting with contractors.
This will allow a potential contractor to offer you recommendations that are tailored to your needs and budget.
By being specific with how much you can spend, you will be saving your time and people you meet with.
Contractors can work with your budget and find suitable solutions for meeting goals.
If your budget is unrealistic, they can explain the reasons why your project would cost more so you can plan your finances.
WHAT DOES CONTRACTOR LIABILITY AND WSIB MEAN?
Both liability and WSIB are types of insurance that a professional contractor would carry.
In the industry, the standard insurance coverage is $2M for damage to a home during a renovation.
WSIB stands for Workplace Safety Insurance Board and is a mandatory coverage for employees in case of workplace injury.
WHY DO QUOTES FROM DIFFERENT CONTRACTORS VARY?
You should expect quotes from multiple contractors to vary, sometimes significantly.
Large companies would have bigger operating costs and may offer higher insurance coverage and warranties.
Smaller companies may quote lower prices but they could take more time to complete a project due to lack of labor.
It is necessary to study and compare quotes thoroughly and check if they are for the same quality of materials and conditions.
Find a reputable contractor for your home renovation in 3 easy steps
There are hundreds of home renovation professionals in Ottawa and finding the right one for your project can be overwhelming.
How do you choose the right company?
Where can you find the best contractors to work with?
We have simplified the process because we know that your time is precious to you.
Our network consists of licensed, qualified, and experienced home renovation professionals who were selected based on their qualifications, reputation, track record, and commitment to quality.
Fill out the form below and we will connect you with contractors that meet your requirements.
Receive FREE and NO OBLIGATION quotes you can compare at your leisure.
Choose a contractor with the most satisfactory offer.
You can plan a bathroom, kitchen, or basement renovation in Ottawa with any one of our qualified renovation partners for a successful project.