19 July 2019,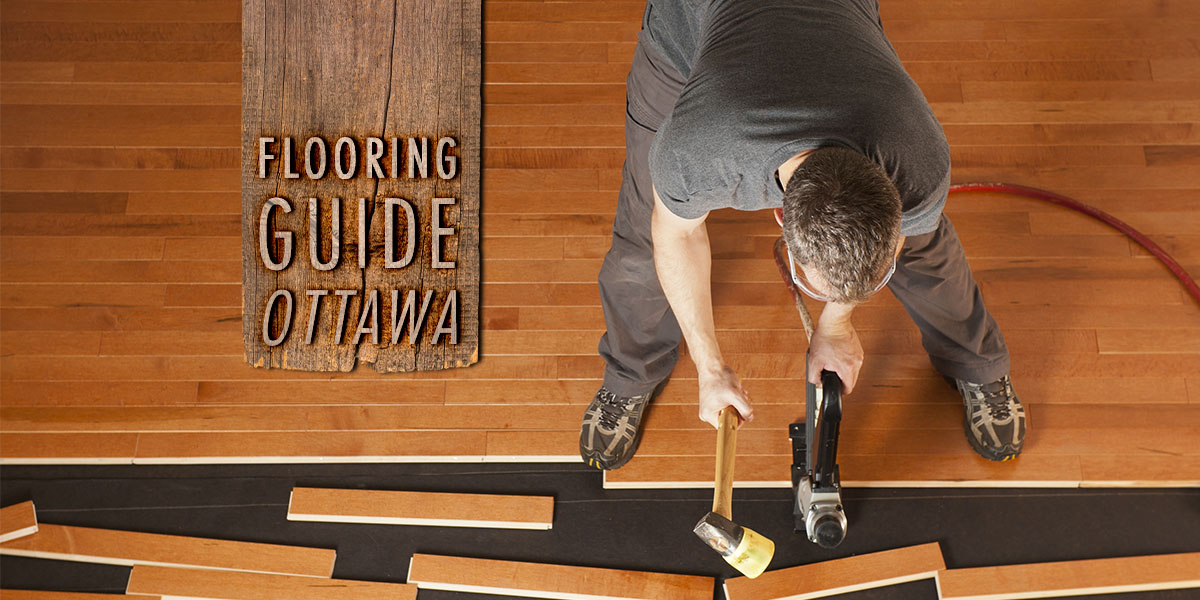 Does your home need a new floor?
Whether you are planning a simple floor upgrade or a major kitchen or bathroom renovation including flooring, you will find this guide very useful.
The floor of any home is important because it is easily noticeable by visitors when they enter the home. Stained, broken, or dirty-looking flooring will certainly decrease the value of your home and cause you discomfort and dissatisfaction.
Your home deserves a shiny and modern floor that will make it appear at its best!
You surely want to know more about planning a floor renovation, the cost, and what you need for your project.
Keep on reading and get the best tips for a successful and cost-effective home renovation.
Is it time to install new flooring in your Ottawa home?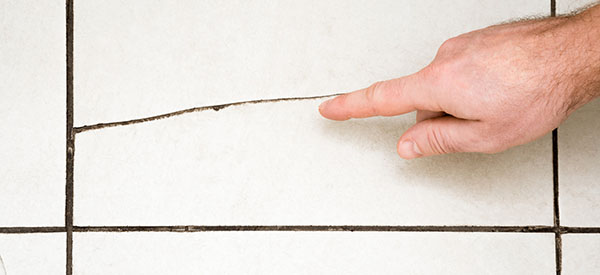 If you have been putting off replacing your floor because of the cost, keep in mind that the longer you wait, the more damage it will sustain that could potentially increase the cost.
Unfortunately, floors don't last forever. Of course, cleaning and regular maintenance will help to prolong floor life, you will need to replace it at some point.
When is it time to install new flooring?
Each type of flooring – hardwood, vinyl, carpet, or tiles – vary in shelf life.
There are several signs that indicate the time has come for a floor renovation.
CARPET FLOORING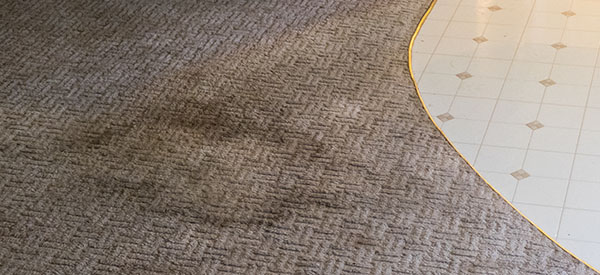 Carpet life expectancy varies based on quality and maintenance.
Low-quality carpets usually last for 5 years while high-quality ones can last for as long as 25 years.
It all depends on how the people who live in your home take care of it.
Below are signs that tell you when your carpet wants to retire.
Unpleasant Odor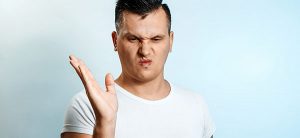 If your carpet retains an unpleasant odor even cleaning, it is time for you to move forward.
Bad odors can penetrate deep into the carpet and no amount of cleaning will remove it.
Find a carpet replacement for your basement, living room, or bedroom to keep your home looking and smelling fresh.
Stains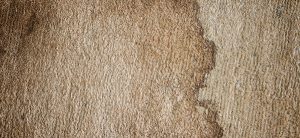 Stains can be inevitable especially in areas that have high traffic.
Consider installing a new carpet if stains are already an eyesore.
Tears and Rips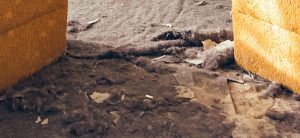 Has your carpet come undone or shows rips and tears?
Your carpet is saying it needs replacement fast.
There are many carpet designs and types to consider based on your budget and taste.
A carpet floor specialist in Ottawa can help you choose the right floor covering for your home.
VINYL OR LAMINATE FLOORING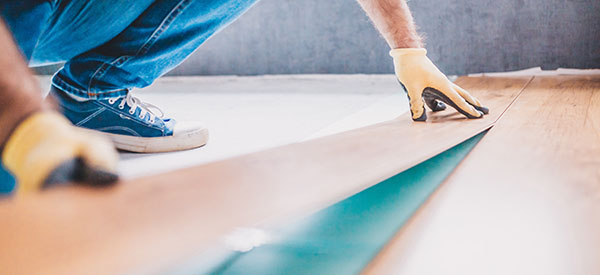 It is easy enough to know when your vinyl or laminate flooring has seen better days. It will peel up, show water damage, or look worn out.  This means it is time to plan a floor renovation.
There are many designs and varieties of vinyl or laminate floors to choose from. It can also be a good time to think about upgrading your floor to carpet, ceramic or stone tiles, or hardwood flooring.
TILE FLOORING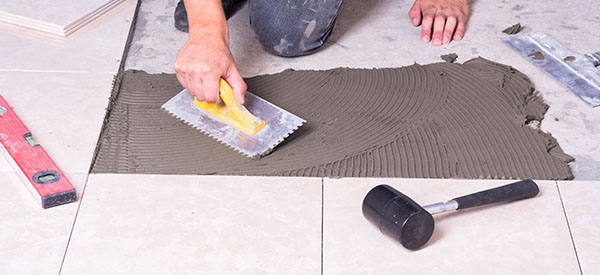 Tile floors are expected to last a long time especially if well-maintained.
For instance, ceramic tiles can last as long as 100 years while natural stone like granite can last more than a century.
But even tile floors can get damaged such as when some sections break or get stained.
When this happens, you will certainly need to replace damaged sections.
Unfortunately, your tile design can be out of stock which would necessitate replacing the whole floor.
What are the signs that you need to replace your tile flooring?
Loosened tiles
Tiles do come loose due to poor grout or adhesive. They could also come loose because of a foundation or structural problem. Loose tiles are dangerous because they can cause accidents.
If your tile floor has loose tiles, find a floor specialist to check your foundation and replace the tiles as necessary.
Chipped or cracked tiles
Tiles can get chipped or cracked for one reason or another. If your tile floor has minor cracks on one or two tiles, it is easy enough to replace them (unless the tile design has gone out of production.)
If your tile floor has cracked sections, you need to have the foundation checked and to have any issues corrected before the flooring is replaced.
Once a flooring contractor has assessed the damage, a new floor can be installed based on your choice of material and budget.
Raised tiles
Poorly applied grout or adhesive can cause tiles to "tent" or raise. When this happens, it is necessary to replace the tiles.
Tile floor replacements do cost money and it is advisable to have professionals do the job to ensure a high-quality result.
The floor of your home is critical to your comfort and safety as well as its physical appearance.
You can get in touch with flooring specialists in Ottawa using our short online request form.
HARDWOOD FLOORING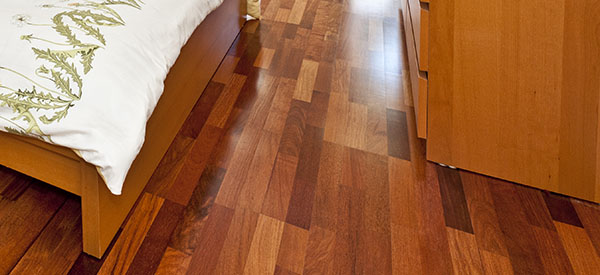 Hardwood flooring can last for decades but they require care and maintenance. This type of floor, while more expensive, provide refinishing options that can save you money in the future.
Does your hardwood flooring require replacement?
Below are some signs that your floor may need changing.
Sloping
Does your floor slope? It could be due to a structural problem and in this case, a big portion of your floor may need to be replaced in order to fix the problem.
Moving boards
Does your floor squeal or maybe some boards move? Your hardwood floor may have reached the end of its life. Refinishing in this situation may not provide excellent results. Speak to a hardwood flooring specialist from our network to find your best options for replacing your hardwood flooring.
Replacing or renovating the floor of your home is a big decision. You need to set aside money to cover the cost as well as make plans for your daily activities while your flooring is being renovated.  If you are replacing the entire floor, you may even need to move out for a few days while the project is underway.
 You also need to choose the right flooring contractor for your project to make sure that the results meet or exceed your expectations. 
Get started with finding the right flooring contractor in Ottawa today.
Fill out the short form on this page to get FREE and NO OBLIGATION quotes from
reputable flooring specialists serving your area.
The Pros and Cons of Different Floor types for the home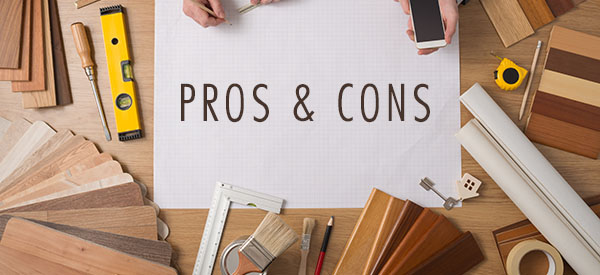 Every homeowner will have his or her own preference for designing the home's interior but a big factor in this decision is the cost.
There are several types of floors for the home that you can choose but before you do, it is important to weigh the pros and cons of each option.
Keep in mind that your choice of flooring will be something you live with for a long time so make sure to choose wisely.
Pros and Cons of Carpet flooring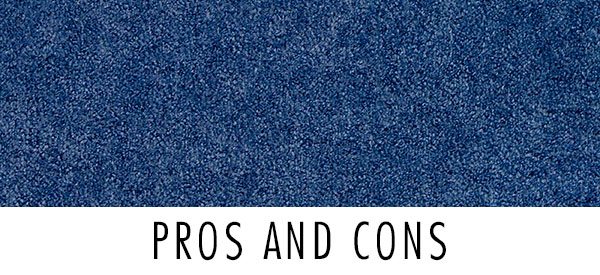 Carpeted floors speak of elegance, class, and ultra-comfort.
If you are considering to upgrade to carpet flooring, here are a few of its many BENEFITS.
It is ideal for hallways, the living room, and bedrooms.
Has many styles, designs, and textures to suit your own taste.
Has thermal resistance and offers more warmth in the room than other flooring types
Has a safety feature because it cushions against falls which makes it great for homes with elderly people or young children
Has soundproofing feature compared to tiles or hardwood floors
Carpet flooring also has some DISADVANTAGES:
Requires a higher level of maintenance including deep carpet cleaning (occasionally) and vacuuming.
Can easily get stained or dirty
Can pose health risks to people with respiratory ailments or allergies
Less long-lasting than other types of flooring
Can be more expensive than other types of flooring
If you are looking for the best options for carpet flooring, get free and no obligation quotes from our reputable partners to save time and money!
Pros and Cons of Tile Flooring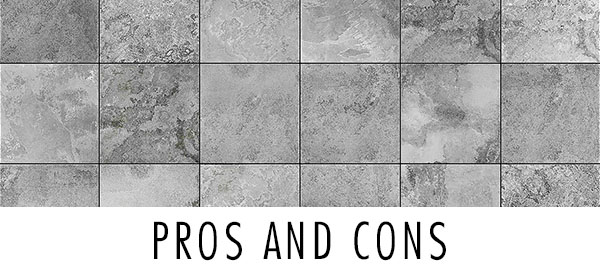 Installing tile flooring is smart for some areas of the house such as the kitchen and bathroom.
Tiles are water-resistant, making them ideal for floors in high-moisture areas and where spills commonly occur.
Some of the BENEFITS of tile flooring include:
Low-maintenance and easy to clean
Stain and water proof
Cheaper than carpet or hardwood flooring
Comes in a wide variety of colors and designs
Durable and long-lasting
There are also a FEW NEGATIVES when it comes to tile flooring including:
Cold surface unless you install radiant heating
No soundproofing qualities and can be noisy in high-traffic rooms
Some types of tiles like granite or marble are more cumbersome to replace.
If you are considering a tile flooring installation in your home, talk to licensed flooring contractors for your project to get the best design options and costs.
Pros and Cons of Vinyl or laminate flooring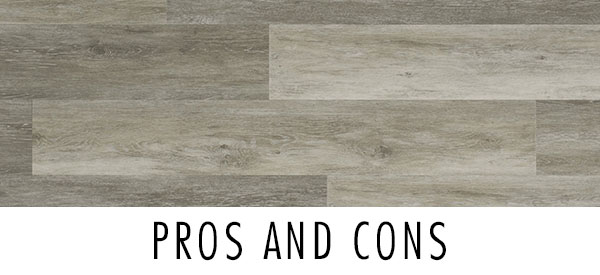 There are pros and cons to vinyl flooring.
It has become quite popular for busy households, offices, and commercial establishments like restaurants and cafes.
It is a smart choice because of SEVERAL ADVANTAGES:
100% resistant to moisture
Wide variety of colors and designs
Anti-static
Easy installation
Low maintenance
Durable
Can suit most types of budget
Before you decide to purchase vinyl flooring, you also need to know its DISADVANTAGES.
Can discolor if exposed to UV radiation
Can be punctured by sharp objects
Difficult to remove or replace if glued
Can be dented if a heavy object is placed over it (bed, cabinet, refrigerator, etc.)
Does little to increase the value of a home compared to other types of floors
If you plan on installing vinyl flooring temporarily with options to upgrade in the near future, you should avoid using glue to make the removal process less difficult.
You can also choose luxury vinyl floors that mimic tile or hardwood appearance for an elegant finish.
Pros and Cons of Hardwood Flooring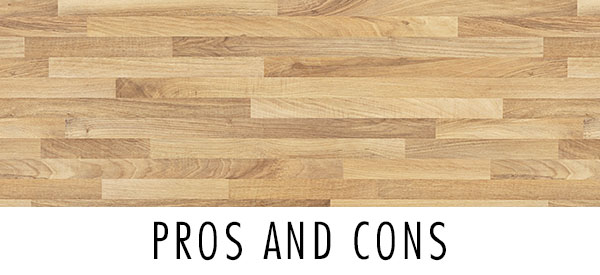 Homebuyers often want hardwood floors. If you are planning a floor renovation prior to a home sale, you may want to consider a hardwood floor installation.
Note, however, that hardwood floors can be quite pricey.
Below are some of the pros and cons of hardwood flooring.
Types of hardwood flooring:
Hardwood floors have 3 types:
Strip flooring generally measure 1 ½ inches to 2 ¼ inches per segment.
Parquet squares have geometric patterns while planks are wider.
You can consider these 3 types of hardwood flooring for your home based on your design goals.
Hardwood floors have certain ADVANTAGES such as:
Durability: can stand the test of time and last for as long as a century.
Versatility: Can be suitable for all types of interior design
Popularity: Highly sought after by homebuyers
Variety: Hardwood has many options such as oak, walnut, cherry, ash, Acacia, Maple, or Tiger wood, and can be sanded and finished to suit your taste.
They say beauty comes at a price. Hardwood flooring also has DISADVANTAGES:
More expensive than other types of flooring, particularly for exotic types of wood
Makes noise when you walk across it
Can get damaged if used in high traffic areas
More difficult to install and requires professional expertise
Hardwood floors are ideal if you are looking for elegance, timelessness, durability, and high return on investment.
If you plan to sell your home in the future, a hardwood floor renovation would be a worthwhile consideration.
Now that you know the pros and cons of each type of flooring available, you can weigh your options to make the best decision.
Below you will find the average cost for a floor renovation project to guide you in planning your project.
The Average Cost of Floor Renovations in Ottawa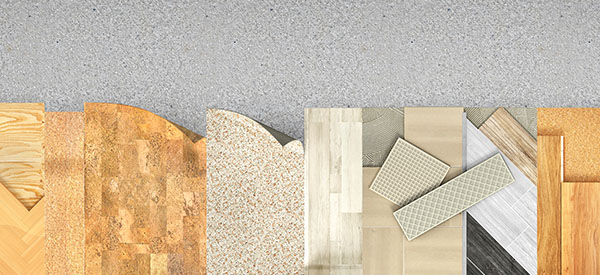 Replacing or renovating the floor of the kitchen, bathroom, living room, patio, and other areas of a house is a popular project of homeowners and can be done in conjunction with a total renovation or as a single project.
Of course, the most common concern of homeowners considering a home improvement is the cost.
Before new flooring can be installed, the existing floor will need to be removed and it costs an average of $1.50 per sq. ft. or more to hire a professional.
If your subfloor needs replacement, you will shell out another $2.50 per sq. ft. or more.
THE COST OF FLOOR UNDERLAY
Floor underlay (positioned between the exposed floor and subfloor) are designed for vapour barriers, insulation, or sound control.
The cost of these products vary and range from below $1 to $5 per sq. ft.
CARPET
The feeling of a plush carpet when you are walking barefoot in your home comes with a price.
The cost of carpet material is around $4 and up per square ft. while the cost of installation is around $2 per sq. ft.
Industrial carpet is cheaper than carpet tiles per sq. ft.
TILES
If you are renovating your bathroom or kitchen flooring, tiles are perfect – porcelain, ceramic, or natural stone.
Natural stone such as granite or marble is more expensive and can cost about $16 per sq. ft, and around $7 per sq. ft. for installation.
Porcelain and ceramic tiles are cheaper and can be bought from $8 or less while installation costs are typically $8 or less per sq. ft.
VINYL
Vinyl floors are budget-friendly and very versatile. It is quite affordable if you want an economic option.
Vinyl prices range from $4 to $5 per sq. ft. and expect to pay $3 or less for labor.
LAMINATE
If you want a wood look, laminate flooring is ideal and is also durable and affordable.
The materials would cost around $4 or less per sq. ft. The installation cost would be around $4 or less if no work is required for your subfloor.
HARDWOOD
Hardwood materials cost, on average, $8 per sq. ft. The cost of professional installation is around $3 or less per sq. ft.
You can also find distressed, scraped, or exotic wood types that cost more, averaging $12 or less per sq. ft.
Refinishing an existing hardwood flooring, on average, costs around $3 per sq. ft. including staining.
Naturally, the prices of these flooring products would vary based on the brand and quality. This is why it is very important to find the right flooring contractor for your project.
A good flooring company will be able to offer you reasonable quotes for the type of floor you desire.
Equipped with experience, proper tools, and expertise, reliable Ottawa flooring contractors can offer the best options in the market that suit your budget and deliver high-quality results.
Does a floor renovation increase the property value?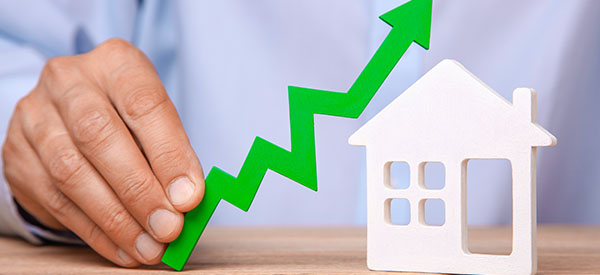 Nowadays, home renovations have reached a peak, with many homeowners spending thousands of dollars to improve their home.
According to Statistics Canada, Canadians spent over $71 billion on home renovations in 2015 alone.
Many people renovate because they want to increase the value of their home before a sale.
One of the most important renovations in such cases is a floor renovation because homebuyers do care a lot about the quality of the flooring. However, it is critical to understand just how much the expenditure of a floor replacement would benefit your selling price.
On the other hand, if you are doing a floor renovation of a home you plan to continue to live in, the return on investment (ROI) would also be important in the sense that you get value for your money and it lasts long enough for you to recover the expenditure.
No matter which room or area of the home you plan to renovate, the floor will be an important aspect so make sure to plan and choose wisely.
Which floor covering delivers the highest return on investment according to the experts?
Remodeling.com reports that the ROI for hardwood floors range from 70% to 80%.
This means if you spend about $25,000 on hardwood flooring, you can expect an increase of about $20,000 in your asking price.
Replacing a vinyl flooring with hardwood floors can definitely improve your home's overall look.
Of course, for home sellers, it is important as well to consider certain factors before deciding to upgrade from a vinyl floor to hardwood flooring.
If most homes for sale in your area have hardwood floors, you don't want to lose a sale just because of it.
An upgrade may be necessary.
However, the overall condition and design of the home must also support the addition of hardwood flooring.
For this project to really pay off, the rest of the home, specifically the bathroom and kitchen, must also reflect the same quality. See our take on bathroom renovations from experts to get a stylish and modern look.
Keep in mind that new hardwood flooring won't really compensate for a dated kitchen or bathroom.
For homeowners who simply want to upgrade their flooring but don't plan to sell any time soon, the return on investment would be even more.
If you are interested to know more about home improvements that have a high return on investment, you can also refer to the top 5 home renovations that increase property value by Genworth Canada.
4 Important reasons to hire a professional flooring contractor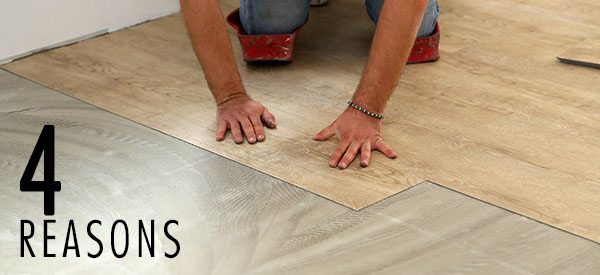 Your home is your castle. The floor of your home covers your entire castle and is visible to you and everybody that visits it.
As such, your floor must look its best as it is a good indicator of the quality of the rest of your home to one and all.
If you are planning to upgrade or renovate your flooring, it is important to hire a professional flooring contractor to guarantee the best results from your investment.  Professionals will advise you about the right type of flooring for your house and provide you with an accurate quote to help you plan your budget.
You can visit the Canadian Home Builders Association to check on every type of contractor in the industry, including flooring contractors.
Below are 4 important reasons to hire a professional contractor for your floor renovation.
Quality Installation:
Flooring, whether using tiles, hardwood, vinyl, or carpet, must be installed properly to get the best results. Improper installation with a DIY job will result in problems that could require re-installation of the flooring and even higher expenses.
Coordination with others involved in the renovation:
If you are renovating the kitchen, patio, or living room, you will be hiring other contractors for the different aspects of the project. Professionals will coordinate with each other on the timing of their work to make it smooth and organized.
Valuable advice throughout the project:
Professional contractors will provide valuable advice throughout the project to work out any problems or ensure that the project is timely and successful.
Warranty and Insurance
Professionals offer a warranty on their work because they adhere to high standards that assure their clients of a high quality job. They also carry the necessary insurance to protect you from liability in case damage or injury occurs during the project.
When renovating your floor, it may also be an excellent time to spruce up your interior with painting services for walls and ceiling. Imagine how beautiful your home will look with new flooring and fresh paint on the walls and ceiling!
Compare quotes for carpet, tiles, or vinyl floor renovation with reputable contractors in Ottawa to get a clear picture of the cost and select the best one that offers value for your money!
10 Frequently asked Questions about Floor renovations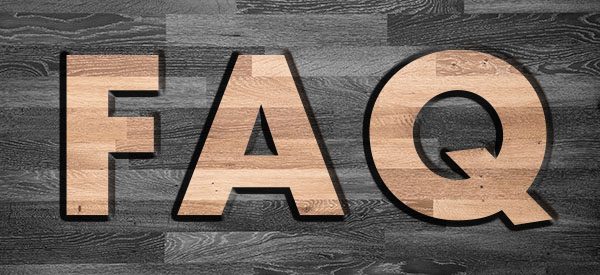 Choosing the right flooring for your home based on your lifestyle, needs, and budget is critical for the success of your renovation. We aim to make it easier for you to plan, budget, and choose the right flooring specialist.
We have gathered 10 frequently asked questions about flooring renovations to guide you in your project.
What is the best flooring if I have pets?
Vinyl or laminate flooring is ideal if you have pets.
These types of flooring are 100% wet-proof and are very easy to clean.
What would you recommend for kitchen flooring?
Tiles – ceramic or stone- is the most suitable for kitchen floors.
They are durable,
can withstand high-traffic, and are
easy to clean and maintain.
They also come in a variety of colors and designs to create an amazing kitchen flooring.
Is hardwood flooring suitable for kitchens?
Tiles are more popular but you can also use hardwood for kitchens with good maintenance to prolong floor life.
Because the kitchen is a high-moisture area, using hardwood flooring will require a higher level of care on your part.
What flooring material can I use if I want radiant heating?
Vinyl floors with radiant heating is recommended for this type of project.
What are the factors that affect the cost of a floor renovation?
The biggest cost factors are the type of material you choose (hardwood, carpet, laminate, tiles) and the size of the room to be renovated.
Labor or installation cost will depend on the material and the complexity of the work (removal of old flooring, fixing the subflooring, etc.)
Most professional floor renovators quote the cost per sq. ft.
Vinyl or linoleum is the cheapest type of flooring while wood flooring costs the most.
What is the average cost of a floor renovation in Ottawa?
Of course, the factors for computing the cost of a floor renovation are variable so it is quite difficult to provide an estimate without specifics.
However, a similar size room will cost around :
$400 for vinyl flooring,
$1,600 for carpeting,
$1,500 for ceramic or porcelain tiles, and around
$4,500 for wood flooring.
Again, prices will change based on your personal preferences, the scope of your project, and your choice of contractor.
Why is it ideal to install hardwood flooring?
Although hardwood flooring is pricey, it does provide significant benefits.
It can last for many decades,
is great for insulation to keep the house warm,
they are easy to maintain,
can be refinished multiple times to restore quality, and
complements any style of décor and furniture.
How often must I replace the carpet?
A carpet's lifespan is from 5 to 15 years, depending on the quality of the carpet and the level of maintenance provided.
It also depends on the foot traffic in your home.
Carpets in stairs and hallways could get worn out faster than other areas in the home.
Can I have my hardwood flooring repaired?
Yes, it is possible for flooring contractors to fix hardwood floor problems such as :
squeaking,
gaps between floors,
split floor boards,
etc.
It is important for the floor contractor to check on the condition of the floor and provide the best and most economical solution.
How long will the work take?
The timeline for the project will depend on the scope and complexity of the work.
Your contractor will discuss in detail what needs to be done and will apprise you of their start and completion date once your renovation plans are finalized.
Do you have more questions? Feel free to get FREE and NO OBLIGATION quotes using the short online form on this page.
Get valuable advice from your selected contractor from our network to help with your project.