23 January 2020,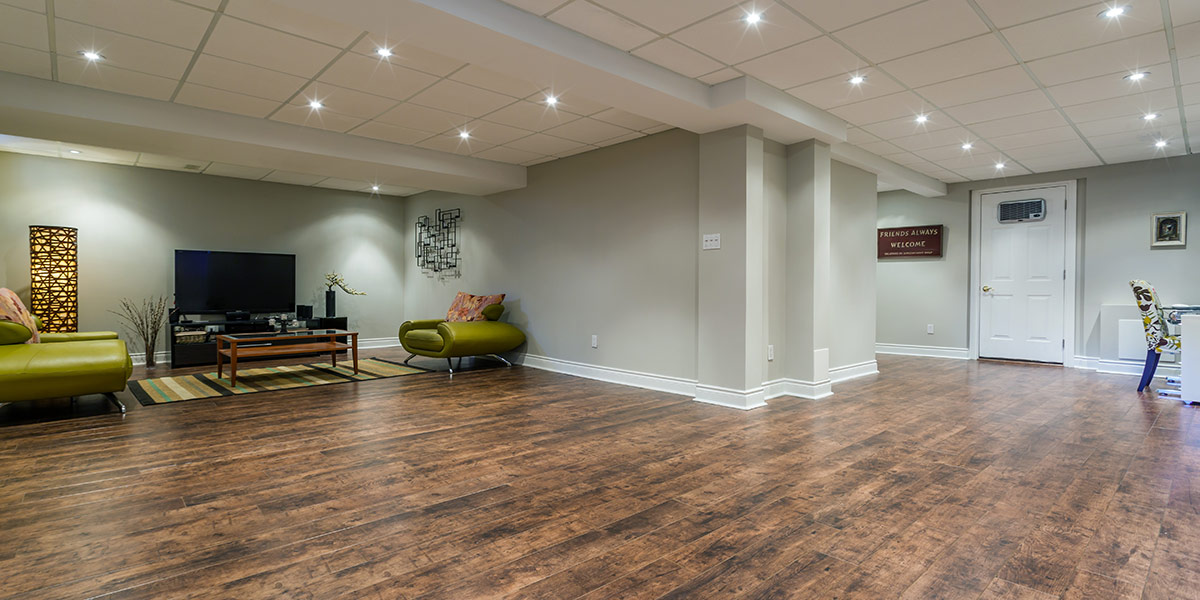 Toronto homeowners are very interested in finishing or renovating their basements.
This is because a finished basement provides so much extra living space and increases the value of the home at the same time!
Are you planning to renovate your basement?
Read on to know more about the real cost of finishing your basement with professionals and make your project a success.
How can you maximize your space with a basement renovation?
One of the easiest and least expensive ways to extend your living space is to finish your unfinished basement.
You can turn your basement into a recreation room, entertainment area, an extra bedroom suite, a home office, or even a rental suite.
Here are some basement ideas that can add space and value to your home:
Adult recreational room or kids' playroom
Guest quarters
Mancave
Basement suite
Living room/Family room
Entertainment area (with wet bar and bathroom)
Home office
Before you start planning your basement project, it is important to establish your goals on paper.
What do you want to use your basement for?
Our partners, basement renovation specialists, have extensive experience in all types of basement projects and can help you achieve your dream space.
The Cost of a Professional Basement Finishing in Toronto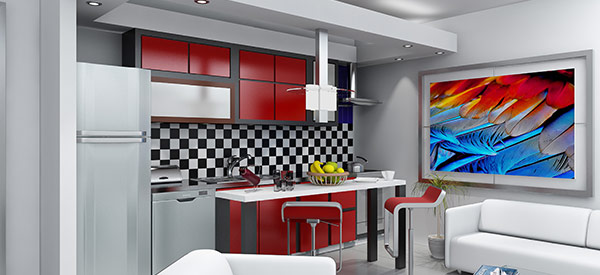 A home in Toronto would most likely have a basement. Because space is very expensive in this city, a property with a finished basement brings more value than the rest.
You may have a partially finished basement from a previous owner and just need the right timing to complete the job.
Hence, a basement finishing project in Toronto could range from needing only minor changes to a total renovation.
A homeowner has several options when finishing a basement based on the budget available.
He could:
Install flooring
Add drywall
Do the ductwork
Electrical wiring
Plumbing
Major projects would include building additional rooms, lowering the floor, rebuilding structural support, finishing the floor, painting, cabinetry, and adding fixtures.
Breakdown of common expenses for Finishing a Basement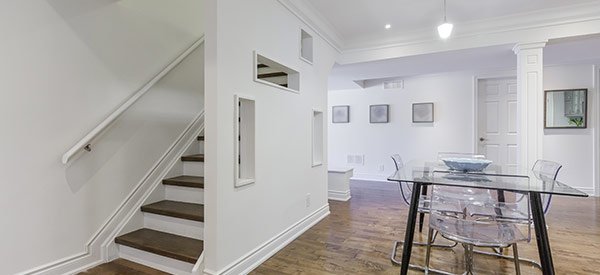 There are several costs that are to be expected at various stages of the project.
Depending on the type of space you want to create, you may need plumbing (if adding a bathroom, a wet bar, or kitchen.)
Renovating the basement won't always need new rooms to be added.
There are ways to create an amazing basement space without erecting walls or tearing them down.
Plumbing
You will need to install a connection to the water supply and sewage for the bathroom.
A professional plumber will be required to do this.
In most instances, walls need to be opened to make water lines or sewer line connections more convenient.
If you don't need plumbing in the basement, your budget will be decreased by a few thousand dollars.
Building Permits and Inspections
You need to obtain a building permit for construction, demolition, addition, or renovation of your property.
Your plans will be assessed by the Toronto Building staff to ensure they comply with zoning by-laws, the Ontario Building Code, and other laws.
Are you adding a bathroom?
After the plumbing is installed, it is necessary to arrange for an inspection to make sure the work complies with regulations.
Electrical work must also be inspected.
You can find out the requirements, procedures, and costs of building permits from the City of Toronto.
Framing
You will need to section off the space to make rooms with different functions.  Adding walls will increase your costs but they make your project worthwhile.  The expenses for framing will depend on:
Whether you are demolishing existing walls
The size of the area for framing
The number of walls needed
Soundproofing
Drywall Installation
If you want new walls in your basement, you need to install drywall.
This process follows framing.
The cost will depend on the type of drywall you choose.
Drywall can cost you $10 or more for every panel.
You must decide on the material for your drywall.
The cost of installation varies per sq. ft.
The drywall finish and soundproof drywall will cost extra per panel.
Electrical
You will need an electrician to check the wiring or install wiring for electrical appliances and lighting.
A licensed electrician will charge hourly.
If you have a contractor and get a turn-key service, plumbing and electrical as well as all other miscellaneous works will be included in the total price.
Painting
Painting is usually calculated per sq. ft.
Contractors estimate the labor hours required and the quantity and quality of the paint to be used.
Ceiling
The ceiling can be closed up in 3 ways – gypsum ceiling, suspended ceiling, or architectural ceiling.
The cost is also per sq. ft.
Insulation
Your basement needs to be properly insulated.
The cost of insulation ranges from $2 to $4 per sq. ft. but this is worth it because your heating bill is reduced.
Flooring
A finished basement would need flooring.
It is a very important aesthetic and functional component of the project.
The average cost of a turn-key basement renovation project ranges from $40,000 to $120,000 in the GTA.
This includes materials, installation, labor, design, etc.
Of course, your actual cost would be based on the size of your basement.
Can your basement renovation price be lower?
Yes, there are ways you can cut down on the cost and the final price will always depend on your choices.
You can consult a basement finishing specialist from our network.
Just fill out the form on this page to connect with licensed Toronto contractors.
If you are interested in turning your basement into a legal basement apartment in Toronto, check the common criteria for basement apartment renovations in Toronto.
How to save money: Cutting down costs on a basement renovation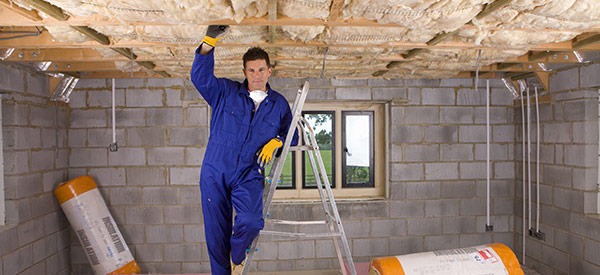 You wouldn't want to have to renovate your basement again in the near future.
Thus, it is best to think and plan ahead.
There are so many ways to remodel a basement.
Determining what you want will help you to know the cost and plan your budget.
Your project can involve something as simple as drywall or wall framing or improving the lighting.
It can also be more extensive, such as transforming the space into a family room or an additional suite.
Basements are usually shabby and dark.
Therefore, the amount of money it will take to make it into a livable space can be enormous.
However, forsaking the basement deprives a homeowner of valuable space and also decreases the value of your property.
You can use some simple tips below to make the most of your basement renovation without overspending.
Skip the bar.
A basement bar can be unnecessary unless you entertain a lot.
Plumbing and sink alone would cost you over a thousand dollars.
With the bar itself and cabinets, you could spend over $5,000.
You can use this money instead on your flooring or furniture.
Have an open space rather than separate rooms.
The cost of drywall can add up.
If you don't need to close off your home office or area, you can save money with an open space.
You won't have to spend on doors, studs, etc.
Consider other options to hardwood flooring.
Yes, hardwood flooring is beautiful but the cost is prohibitive.
If you want to reduce your project's cost, you can consider options such as carpet or ceramic tile.
The cost will be cut down significantly but the aesthetic value and function can still be high.
Do away with luxurious installations.
A basement spa can sound quite amazing but unless you are ready to break the bank, you may want to forego luxury installations.
Consider the most practical uses for your basement space – guest bedroom, home office, living room or family room – to make the cost more budget-friendly.
Consider a basement rental.
Are you renovating the basement to increase the value of your property?
Turning your basement into a legal basement apartment will not only help pay for your mortgage but also increase the market value of your home.
Compare quotes from multiple contractors.
Another practical way to save money on your project is to compare multiple quotes.
While it isn't advisable to look for the cheapest price, you can compare the cost vs. value offered by contractors to get the most out of your investment.
Are you interested in adding a bathroom to your basement?
You can also check out this guide to bathroom renovations in Toronto to help you plan your budget.
DON'T DIY A BASEMENT FINISHING OR RENOVATION PROJECT TO SAVE MONEY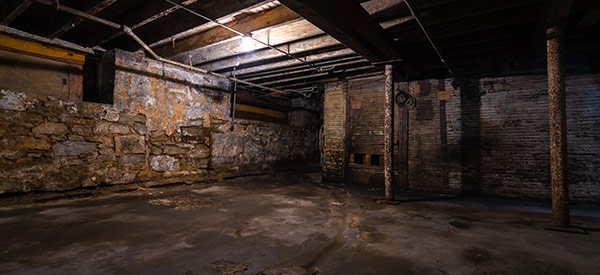 Before you decide to DIY your basement finishing or renovation project, it is critical to have a clear idea of the work required and how skilled you are.
Modestly assess your personal experience in major construction projects such as a basement finishing or renovation.
Of course, finishing a basement DIY can potentially save you money.
By removing labor costs, your upfront expenses will be materials and tools.
You also feel you have absolute control over your project.
You must also know the risks and challenges you will face.
A basement finishing or renovation will involve different construction works.
A small mistake can result in bigger costs and greater inconvenience.
If you are knowledgeable about re-wiring fixtures or electrical boxes and feel you can also take on plumbing-related tasks, please re-consider.
These tasks are better left to licensed professionals for safety reasons and to avoid injury and damage to property.
And because many homeowners also have jobs and other day to day tasks, a DIY project can drag on because of lack of time on the part of the homeowner.
To understand what you are getting into, we present below important reasons not to DIY a basement renovation and the benefits of hiring a reputable basement contractor.
5 Dangers of DIY Renovations
The most common reason why homeowners undertake a DIY basement renovation is to save money.
It doesn't seem all that difficult, right? However, you may be sadly misguided.
Check the 5 dangers of DIY basement renovations that may change your mind completely.
#1 Miscalculation of the cost.
It is tricky to prepare the budget for a renovation.
You need to know exactly how much the project will cost.
If you forget to account for something – materials, installation, tools- your budget could spiral out of control.
You can also miscalculate the amount you need to purchase and this can significantly increase the cost.
An experienced contractor can accurately estimate the cost of materials.
He will also prevent the misuse of materials so you save money.
With proper installation, you won't have to worry about doing things over again or running out of supplies.
#2 Indefinite Timeline
A homeowner with a day job and family or personal errands to attend to will not have time to devote to the project.
Most often, homeowners with a DIY home renovation project will be a weekend warrior.
This means the project will drag on, with no definite completion period in mind.
A homeowner will excitedly buy tools and supplies at the start of the project but lose momentum as life gets in the way of the project.
#3 Poor workmanship.
Let's admit it- not everyone is good at construction work.
You can't expect to DIY with the same skill what a carpenter, plumber, painter, tiler, or mason does for a living.
Because your home is your most important asset, you should not let unskilled hands touch it, including yours.
#4 Injury.
If you are not experienced in construction, you could easily get injured.
A licensed contractor uses safety equipment and has proper training in handling tools.
If you hire your neighbor's son or a part-timer and he gets injured, you could be liable for medical expenses.
#5 Code violations.
Because of a lack of time, knowledge, or experience, a homeowner may be tempted to cut corners or not be aware of set standards.
As a result, the project could have code violations.
Every aspect of your project should comply with the safety standards provided in the Building Code.
For instance, if you are living in Oshawa, you may want to refer to this Basement Renovation Guide.
It is important to ensure that any home renovation follows safety standards.
Failure to do so could result in fines or delays in the project.
Most importantly, any renovation should be of a high quality to increase the value of the home.
Thus, it is advisable to work with reputable and experienced basement renovation contractors for your project.
You will be very glad you did when you see the beautiful results.
Reasons to hire a professional basement contractor for your project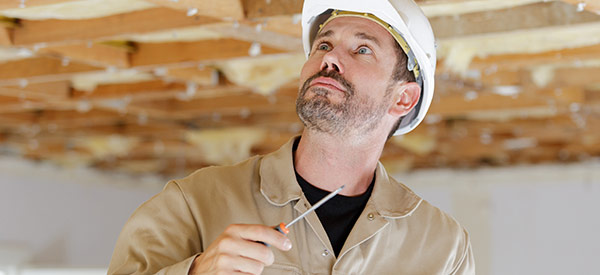 Now that you know the dangers of a DIY basement renovation, find out below the great benefits you can gain as a homeowner for hiring a professional basement contractor.
#1 Savings
While some people believe that hiring a professional basement contractor doubles the cost, it is actually more cost-effective.
Contractors provide the necessary tools and equipment and they don't waste any materials.
On your own, you will be buying these tools and not even get the work done well.
You will also be wasting a lot of time.
Many DIY basement renovations have turned out unsatisfactory and homeowners just lost money.
#2 Safety
Your basement needs a lot of work to get it suitable for living.
Waterproofing, insulation, electrical, and plumbing have safety standards.
Your basement should have no leakage.
Professional contractors know the risks associated with basement projects and make sure that the work is done correctly.
They also know how to prevent and deal with accidents.
#3 Quality
Professional basement renovation specialists take pride in their workmanship.
They deliver high-quality results which ensure that the results are worthy of your investment.
A professionally-finished basement adds value to your property and offers a high ROI when the time comes for you to sell.
#4 Insurance
Why is insurance important to a basement renovation project?
Think about it.
If a worker gets injured or if damage occurs on your property, wouldn't you have peace of mind knowing that insurance will cover it?
Professional basement contractors carry $2 Million in liability and damage insurance as well as workers' compensation insurance.
#5 Warranties
Reputable basement renovation contractors provide written warranties for their workmanship.
If something goes wrong or the work is not satisfactory because of an error on their part, they will correct deficiencies at no additional charge.
#6 An expert's advice from start to finish.
With a reputable contractor by your side, you benefit from an expert's advice from start to finish.
You can get help with the design, selection of materials, and other concerns you have regarding the project.
With his vast experience in basement finishing or renovation, his input will be valuable to the success of your project.
Hiring a licensed basement renovation contractor means peace of mind for a homeowner. You will know exactly how much your project will cost you and be assured that the results will exceed your expectations.
Would you like to know the real cost of your basement renovation?
Fill out the form on this page and receive FREE and NO OBLIGATION quotes from licensed basement renovation specialists in your area.
Financing options for your basement renovation in Toronto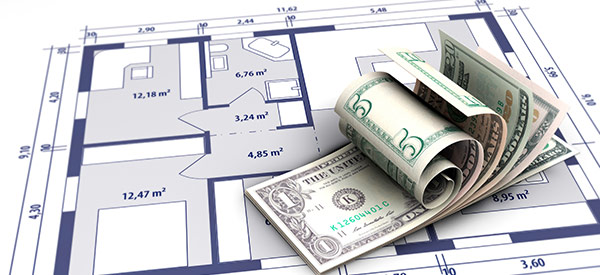 Paying for your basement renovation project in Toronto can be much easier than you think.
There are renovation contractors that offer flexible financing for your project.
You can find reputable and licensed contractors offering an easy financing program for basement renovations.
There are also programs available to homeowners for financing a basement renovation:
If you have an existing mortgage, it is also possible to obtain mortgage refinancing to be used for finishing or renovating your basement. You can talk to your lender about a possible refinancing of your mortgage and weigh the pros and cons.
You can also benefit from the GST/HST New Housing Rebate Program for renovating a home or building a major addition.
Residents of Toronto can also get help with the Home Energy Loan Program of the municipal government. In addition, residents over 65 years old can be eligible for Healthy Homes Renovation Credit for improving basement safety.
You can find options for financing your basement renovation.
It is advisable to study each option and weigh the pros and cons to see which one is best.
Keep in mind that it is good to set aside funds for contingencies
Find a qualified basement renovation specialist that suits your needs
When you have decided to renovate your basement, it is necessary to search for the right basement renovation contractor in Toronto.
You will find numerous companies offering their services.
Not all of them will be the right fit for your project.
The best way is to compare multiple offers, ask the right questions, and narrow down your choices based on your criteria.
Did you know that you can receive FREE and NO OBLIGATION quotes from the best Toronto contractors by filling out 1 simple form on this page?
Yes, we have made it easy and simple for you to connect with reliable basement renovation specialists.
Best of all, you are free to compare them without any pressure and choose the best offer that gives you more value for your money!
Do you want to know the cost of your basement renovation?
It only takes 2 minutes of your time to connect with our partner home renovation companies. Tell us about your project using the form on this page.