5 July 2019,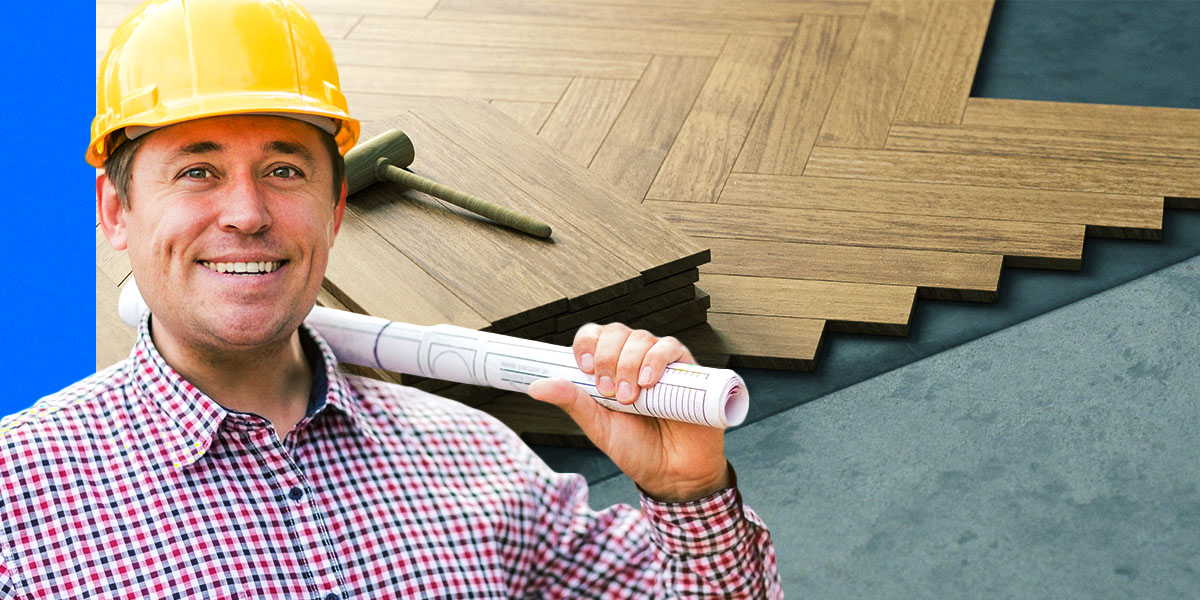 The floor of a home is a good indicator of the quality of your home. Bright, shiny, and beautiful floors not only make your home look really nice but they also increase the value of your home.
Over time, floors tend to fade, stain, or crack. Installing a new floor can significantly improve the appearance of your home. A new floor can make cleaning easier and help you to save time and money.
If you are planning a home renovation, you can find tips below to help you plan your project with a good flooring contractor.
The 5 most Important benefits of floor renovations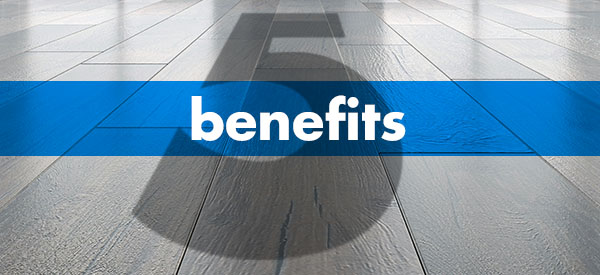 Flooring refers to the cover of your floor.  It is a very important part of the finishing of your home because of the following reasons:
It affects the overall appearance of your home
When somebody enters any part of your house, the floor will make an impression, good or bad. Because it is underfoot and is seen everywhere in the home, it dramatically impacts on how every room looks. It can make any room look expensive, clean, small, large, warm, or cold.
It affects the functionality of your house
A floor can have carpet flooring, tile, or wood flooring. Carpet flooring is comfortable, even when you are barefoot. Tiles are easy to maintain and suitable for high foot traffic. Wood looks elegant and will last for many years.
Flooring can also help you save on your energy bills by making a room warmer or more comfortable. It should also be easy for you to maintain, particularly if you have pets or kids.
It can help you save on maintenance.
When choosing the most suitable flooring for your home, you need to consider your lifestyle.  It should be easy for you to clean so you don't spend too much money on cleaning costs. It must also be durable so you don't need to renovate your floor to often.
You can find the best flooring suitable to your needs and lifestyle.
It can improve the value of your home.
Beautiful flooring can really improve the aesthetics of your property. More importantly, it improves the value of your home which is important if you plan on selling your house in the future.
It is important for your good health.
Did you know that the floor of your home affects your health? People with allergies need to choose a floor that can reduce the presence of allergens like dust.
If the floor of your living room, kitchen, bedrooms, or bathroom need upgrading, don't have second thoughts!
Find the best type of flooring for your home and consult the right flooring contractor in Calgary by filling out our short online form.
Signs that you need to renovate your floor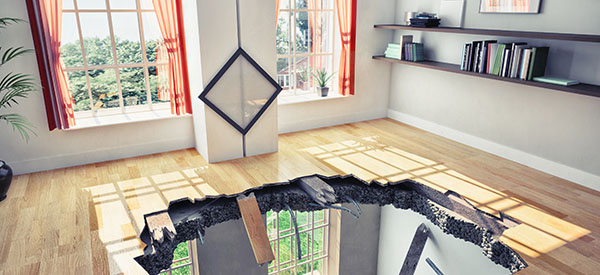 Floors don't last forever. Proper cleaning and maintenance will definitely help to extend their lives but sooner or later, you will need to change them.
The right time will also depend on the type of floor you have. If you are uncertain if it is time to renovate your floors, there are visible signs that can help you decide.
CARPET FLOORING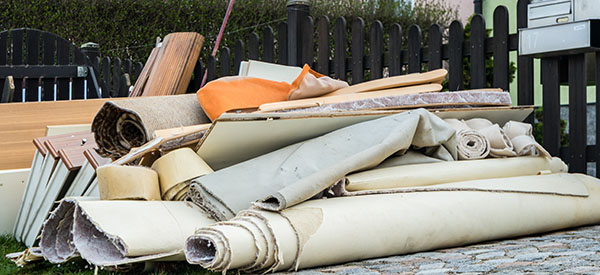 Carpets differ in terms of life expectancy based on the quality of the carpet. A low-quality carpet can last up to 5 years while a high-quality one can last as long as 25 years.
Of course, your daily habits and lifestyle can also shorten or prolong the life expectancy of your carpet. If you have kids or pets, stains and dirt or high traffic can also wear out your carpet sooner.
Your carpet may also be begging to be replaced if there are tears or rips and if there are odors even after cleaning.
TILE FLOORING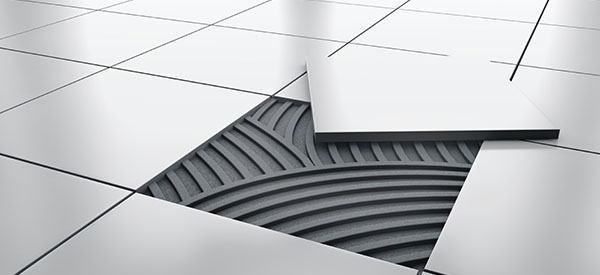 Tile floors can be incredibly durable when well taken care of. You may be surprised to learn that ceramic tiles can last for as long as 60 years while stone can last as long as a century.
Tile floors can also be replaced in sections (for repairs) for as long as you can find the same type or a similar type that can complement the design (if the design or color is no longer in production.)  Of course, if you cannot find the same type of tile, you may need to replace the entire floor for aesthetic reasons.
Signs that tile floors need to be replaced are cracks, chips, loose tiles, or tenting (tiles come up due to errors in the installation process).
HARDWOOD FLOORS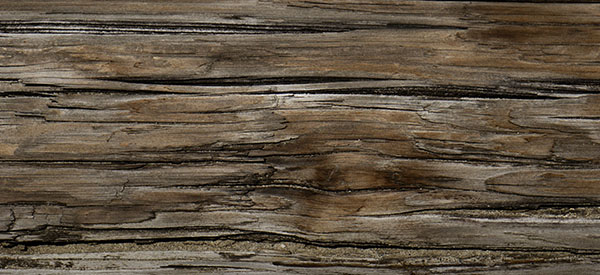 Hardwood floors can last as long as 25 years. They can also be refinished rather than replaced. For instance, if you have a creaking floor, it is possible to replace only a few rather than the whole floor.
There are times, however, when hardwood floors have reached the end and replacing them is inevitable.
Extreme movement may necessitate a floor renovation. Flooring contractors can also tell you if there are structural issues that need correction with a whole floor renovation.
Floor renovations can be costly but they are important for your safety, for energy efficiency, to preserve the quality of your home, and protect the value of your home.
Would you like to know your best options for your home improvement project?
Fill out the form on this page to receive FREE and NO OBLIGATION quotes
from qualified Calgary contractors.
How to choose the right flooring for your home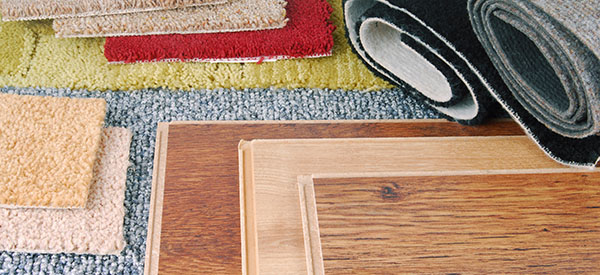 It is critical to choose the right flooring for your home. Factors such as durability, budget, design, etc. will have an impact on your decision.
Below are questions you can answer to guide you in choosing the right flooring.
What is the size of the room and what is your budget?
Laminate flooring is the cheapest but it is not so high in terms of quality or design. There are also ceramic or porcelain tiles that are in the low range.
If your budget allows it, you can also opt for tiles made of stone materials which are higher in quality or hardwood flooring.
Low-end materials can range from $2-$5 per sq. ft. while high-end materials can cost more than $5 per sq. ft. With a higher budget, you can choose more durable hardwood flooring or high-end laminate or vinyl flooring.
Are there children or pets in the home?
Of course, everybody considers durability an important factor. Hardwood can scratch while carpet flooring easily gets stained. You may consider laminate flooring, ceramic or porcelain tiles, or vinyl tiles.
Are you installing DIY or hiring professionals?
If you plan to install the flooring DIY, you can probably save on labor costs. Vinyl flooring and laminate are easier to install. On the other hand, porcelain and ceramic tiles are labor-intensive and need more skills and proper tools for correct installation.
Wall-to-wall carpet flooring is difficult to install and is better handled by professionals. It is best to assess your own skills when choosing the type of flooring for DIY installation. You don't want to waste materials or make mistakes that are expensive.
If you want high-quality flooring installation and materials, consult with professional flooring contractors in our network.
How much maintenance can you afford?
If you want low-maintenance flooring, vinyl, sheet, plank, or ceramic tiles are your best options. Laminate floors are also low-maintenance but may need more careful cleaning because mops can damage them.
What area of the house do you need the flooring?
This question is important because certain types of flooring are not suitable for high-moisture areas like the kitchen and bathroom.
For these areas, ceramic or porcelain tiles are the most ideal because they are resistant to moisture.
Below is a table indicating the best materials for each part of the home.
| | | |
| --- | --- | --- |
| Part of the Home | Suitable flooring materials | Approximate cost |
| Patio | Stone, ceramic tiles, concrete | Low-end to high-end |
| Living Room | Ceramic, porcelain, hardwood, carpet | Medium-range to high-end |
| Kitchen | Ceramic, porcelain, stone | Medium-range to high-end |
| Bedroom | Vinyl, laminate, ceramic, stone, carpet | Low-end to high-end |
| Living room | Vinyl, laminate, ceramic, porcelain, stone, hardwood, carpet | Low-end to high-end |
| Basement | Carpet, ceramic, porcelain, hardwood | Medium-range to high-end |
See how to create a stunning outdoor living space in Calgary with wonderful patio renovation ideas.
Tile floors are amazingly versatile and come with a wide variety of options. They are also hard to beat when it comes to ease of maintenance and cost.
Carpet flooring and hardwood, on the other hand, have the upper hand in terms of style and elegance. They are also more expensive.
Answer the questions above to be able to choose the right flooring for your home based on your budget, needs, and lifestyle.
The cost of flooring renovations in Calgary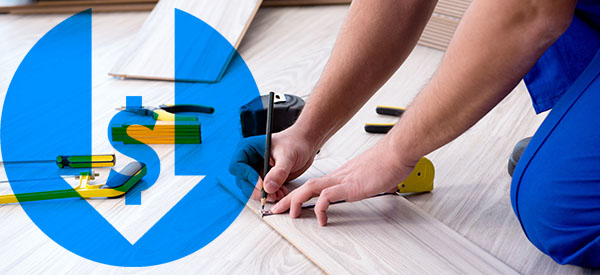 Flooring renovations can be your singular project or part of a bigger home renovation project. You may replace flooring if you are doing a bathroom, kitchen or patio renovation. You can also undertake a simple home improvement project by simply upgrading floors.
Most homeowners would be worried about the cost and would want to know how much it costs to replace the flooring.
There is no simple way to answer this because it would depend on several factors, including:
✓ Size of the area/square footage
✓ Type of material
✓ Professional installation or DIY
✓ Choice of contractor
COST TO INSTALL FLOOR TILES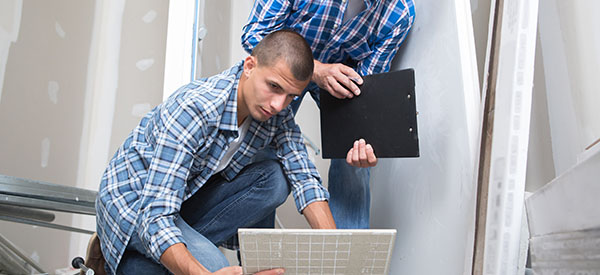 You can spend from $850 to $2,800 to install ceramic or porcelain tiles for flooring. The average cost for tile projects ranges from $13.00 to $85.00 per sq. ft. You will also need to pay for installation costs ranging from $15 to $22 per sq. ft.  Tiles can range from $3 to $10 per sq. ft., depending on the size and type of material.
Other costs for tile installation would include preparatory work and miscellaneous materials.
Tiles are easy to clean and maintain. If properly installed by professional flooring contractors, they can last for 20 years without needing any repairs.
Price Comparison for Types of Tiles
Type of Material
Price/ Square Foot
Ceramic
$1 – $7  (Indoor)
$2 – $35 (outdoor)
Porcelain
$3 – $12 (indoor)
$4 – $35 (outdoor)
Natural Stone
$6 – $15 (indoor)
$6 – $35 (outdoor)
COST TO INSTALL CARPET FLOORING
If you want to know the cost of carpet installation in your home, you will need to consider several factors. It is critical to know the price of the carpet so you can have a carpet flooring you love without overspending.
What is the size of the room? Carpet costs are estimated by square foot. You probably don't know the exact size of the room but professionals can measure for you and provide you with an accurate quote.
The cost of carpet flooring include factors such as:
✓ The thickness of the padding
✓ Carpet fiber (luxurious carpets are more expensive)
✓ Stain-guarding feature (protection from dirt and stain)
If you want thicker padding, it will cost more. In the end, you want to end up with a carpet that is suitable for your lifestyle and budget.
Professional flooring contractors install carpets in condos and homes and can work with all types of budgets.
You can also get more tips regarding Calgary home renovations that increase the value of your home.
TYPES OF CARPET FLOORING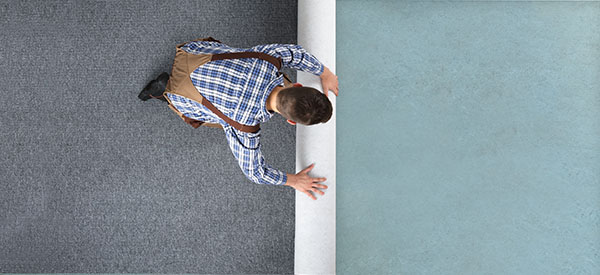 You can choose from several types of carpets for your flooring. The most popular types of carpet floors are:
Loop pile: Berber is a popular example of loop pile carpet. This type of carpet has loops of yarn on the backing.
Cut pile: This type of carpet has fabric loops at the backing to give the carpet a plush appearance.
Patterned loop: This type of carpet has fabric loops at the backing of different sizes to create a pattern.
Plush: This traditional type of carpet has a smooth and level surface for easy cleaning.
Pattern: Pattern carpets have a combination of loop and cut fibers to create a sophisticated pattern.
Frieze: This type of carpet has a shaggy appearance.
Cut and loop: This type of fabric create geometric patterns by using a combination of cut loops and loops.
Not all carpets are created equal and you need to find the right carpet that suits your home.
You can find an experienced and reliable flooring contractor in Calgary to assist you in upgrading your flooring at the best price!
If you need advice for the right carpet for your home, speak to experienced carpet professionals.
Fill out the form on this page to receive FREE and NO OBLIGATION quotes from our partner contractors in Calgary.
Top 5 Benefits from hiring a flooring contractor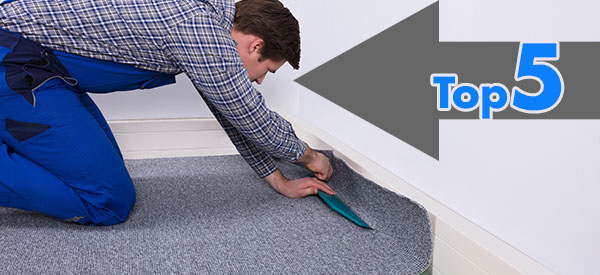 A floor renovation for your home is a major investment on your part. It is not only because of the cash you will be spending but more importantly, you will be investing to improve the value of your home.
Flooring installation is not as easy as it sounds. Even vinyl tile installation or ceramic tile installation can be tricky to the novice.
If you are going for a high-end floor like hardwood flooring, it becomes even more important that you find the right flooring contractor.
Floor installation requires detailed work, expertise, and the right tools to produce the best possible results your money can buy.
Below are the top 5 benefits of hiring a professional flooring contractor for your renovation.
Peace of mind
When you hire a good flooring contractor, you get peace of mind. You know that the quality of the work will be high and the results will be worth the cost.
You also get the assurance that they know how to get the job done in a timely and efficient fashion.
Quality assured
Professional flooring contractors value their reputation. They will deliver quality work at the best price.
DIY floor installation will never look as good as a professional installation because contractors have the right equipment, the know-how, and the experience necessary for a quality finish.
Warranty
Professional flooring contractors provide a warranty for their work. They are confident they can deliver excellent results and will be willing to guarantee quality.  This is important for you because you are assured the contractor will fix any issues related to the quality of the work at no extra cost to you.
Insurance
Professional flooring contractors are required to carry liability and workers' compensation insurance for everybody's protection. If someone gets injured on your property, you are not financially liable. If your home gets damaged during the project, the contractor has the means to compensate you for the damage.
Convenience
Last but not least, convenience is a top benefit you get when you hire a good contractor. He can take care of measuring your floor area to accurately estimate the cost of the project. He can recommend the most suitable flooring material based on your needs and budget. Many flooring contractors can also source the best supplier of hardwood, ceramic tiles, or stone tiles you desire.
You can leave all the hard work to your flooring contractor while you sit back and enjoy the results of your project!
Criteria for choosing a flooring contractor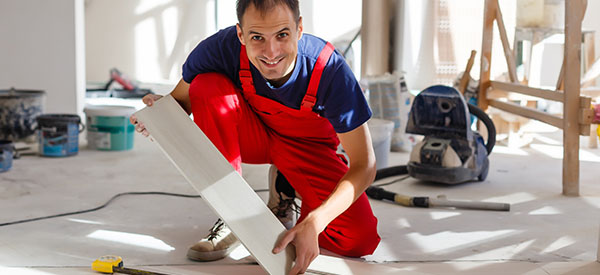 Your choice of a flooring contractor is very important because it will have an impact on the cost of your project and its success.
There are many professional companies specializing in hardwood, ceramic, and other types of floor installation in Calgary.
You can use the criteria below to help you choose the right one for your project.
Length of industry experience
Choose a flooring contractor with years of experience. A contractor that has been an active player in the industry would have the necessary expertise and satisfied customers to attest to it.
Professional affiliations
Reliable and experienced contractors are members of professional trade associations such as the Alberta Flooring Association and the Better Business Bureau. Membership in these associations demonstrates that the company adheres to industry ethics and standards.
Customer Reviews
Satisfied customers indicate that a flooring contractor is dependable and provides value for money. You can check reviews of customers online, from the Better Business Bureau, and ask for references from their most recent clients.
Price
Professional contractors have different prices based on their reputation, size, services, materials, and other factors.
You can compare contractors and find the right price that suits your budget.
Insurance
Don't underestimate the importance of insurance. Make sure that your contractor carries liability insurance and workers' compensation insurance for your peace of mind. This protects you from any financial liabilities in case of damage to your property, a neighbor's property, or injuries that occur at your property.
Warranty
Compare the warranty offered by multiple contractors for flooring renovations. Choose a contractor that guarantees the high quality of their service for your protection.
All of our partner flooring contractors are licensed, insured, and highly qualified for all kinds of floor installation. They were carefully screened based on the quality of service, price, and other qualifications.
Compare Affordable Flooring Contractors in Calgary
Whether you need vinyl, hardwood, or ceramic tile installation, you can compare and find affordable flooring contractors in Calgary conveniently and free of charge.
Our partner flooring contractors specialize in all types of floor renovations including patio, bathroom, or kitchen renovations.
They will be happy to provide you with reasonable quotes tailored to your needs and budget.
Fill out the short online form on this page to receive FREE and NO OBLIGATION quotes from reputable flooring contractors in Calgary.
Compare quotes based on service, price, quality, and your personal criteria.