13 January 2023,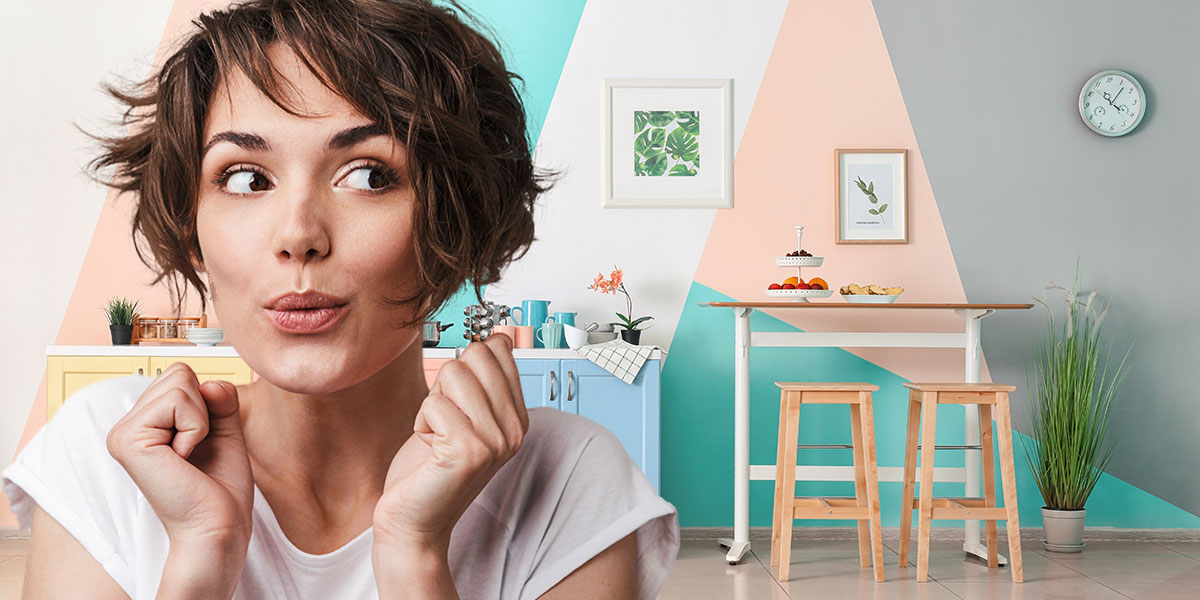 A home needs to be renovated because of a family or an individual's changing needs.
Living spaces need to be expanded or designs need to be updated to improve the home's value.
Of course, doing so may require walls to be knocked down or the ceiling raised.
A home renovation allows us to customize our home to respond to our taste, needs, and lifestyle.
If you are planning to renovate your house, you will find many useful tips to help you maximize your space and design while minimizing the cost.
Wall Renovations: Aesthetic and Other Important Benefits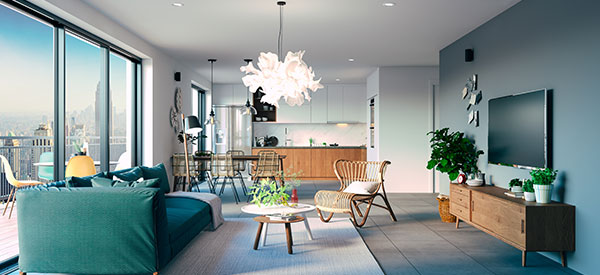 Walls are important because they define the rooms in our home, set boundaries, increase our privacy, and even add to the aesthetic appeal of every room.
Walls can bring out your personality with designs that match your flair and taste.
Over time, walls can start to look boring as paint fades, color preferences change, and the wall itself can sustain damage.
While you are at it, think about improving the insulation as well within the walls.
Energy Efficiency Alberta can offer you a rebate if you work with one of their participating contractors.
Best materials for walls: Important benefits from Gypsum wall panels
If you are renovating rooms in your house, you will be looking at different wall options for the best design.
You can choose from plywood, hardboard, fiber wood, and gypsum.
Today, many homeowners favor using gypsum board (drywall) because of their flexibility, affordability, and convenience.
Check out the important benefits of using gypsum board for walls.
Flexibility
Gypsum boards can be installed as interior walls and require less time than other wall panels.
They can be suitable for homes and offices.
You can find impact-resistant gypsum board panels that offer greater mold and mildew resistance.
Due to their toughness against damage due to abrasion and surface wear, they are also very suitable for hallways and other common areas.
Convenience
Gypsum board panels attach easily to another panel and they come in standard sizes.
It is incredibly easy to install the panels to make strong and durable walls for any type or home.
They can also be easily replaced in the future without decreasing the integrity of the entire wall.
Affordability
Gypsum board panels are very affordable for any type of wall.
Maintenance is also easy and cost-effective.
Since they are quite durable, upkeep is budget-friendly and relatively simple.
Soundproofing
Gypsum boards can dampen outside sound.
This makes it suitable for multi-family homes and even offices.
They are also effective in resisting fire.
All in all, gypsum wall panels offer a wide variety of benefits for a very low price.
To create amazingly beautiful walls for your homes, find wall renovation contractors from our vast network of qualified contractors.
You may also need to renovate windows and doors to complete your interior home renovation.
Fill out the short online request form on this page to receive FREE and NO OBLIGATION quotes from qualified contractors in Calgary for all types of home renovation projects.
Services offered by residential drywall contractors in Calgary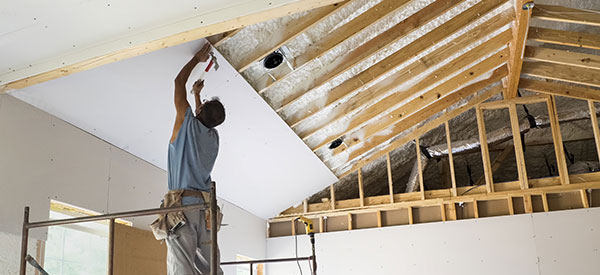 Drywall contractors offer their expertise for new home construction, renovation, or basement developments (single or multi-family residences).  Their craftsmanship is of high-quality and provides the best results from start to finish.
Below are the most popular drywall services in Calgary:
Drywall installation
Drywall repair
Home insulation
Spray foam services
Soundproofing
Removal of old ceiling surfaces
Ceiling texture
Taping/mudding
Priming
Suspended ceilings
Drywall is not only about putting it up but also needs to be precise.
Correct drywall installation will help you save time and money in the long run.
For all types of home renovations involving drywall or insulation, look for a qualified and experienced contractor especially those that comply with the standards of Built Green in Alberta.
The benefits of professional home Insulation
Insulation in the home is of critical importance because it has an impact on the comfort of the occupants of the home and also the energy-efficiency of the house.
When renovating your home, you can opt to insulate the floor, walls, and windows and doors.
Wall insulation is important because typically, a house loses from 30% to 40% of heat while 25% heat loss comes from the roof.
Good insulators are made similar to wool so that pockets of air are trapped.
Cotton and hemp are such examples of good insulators.
Foam is also used for roof tiles to fill in gaps while adhesive strips are used on windows and doors to stop draughts.
Different types of insulation
Wall insulation
You can use either:
Cavity wall insulation wherein an insulator is placed by drilling holes then filled with cement.
Solid wall insulation (when there is no cavity). If your home has solid walls you can have internal and external insulation. The latter covers the property's façade while internal insulation is applied in all interior rooms.
For effective insulation, hire a Calgary contractor for an integrated insulation service or package which can include loose-fill fiberglass insulation for attics, spider custom insulation for walls, or spray foam insulation.
Attic Insulation
Attic insulation can improve the home's energy efficiency. Many attics are under-insulated and over the years, standards have improved for attic spaces.
If you are renovating, consider obtaining a higher R-value to decrease the cost of your furnace and air conditioning. Upgrade the attic insulation to save money.
Window and door insulation
If you are renovating your home's interior, it might be an ideal time to upgrade the window and door insulation of your home.
Triple glazed windows and doors or at least double glazing will keep your home warmer in the winter and save you a bundle on energy costs.
Types of wall and ceiling renovations and their cost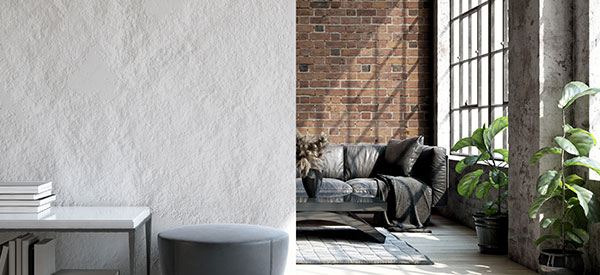 Proper wall and ceiling installation are critical to the integrity of the home.
Even the three little pigs from our popular childhood story clearly demonstrate that, right?
When renovating the home's interior, it is important to plan well for materials and design for walls and ceiling.
The cost of your walls and ceiling renovation will depend highly on the scope of the project and the size of the area.
Whether you are constructing walls and ceilings for a remodeling project or for a new home, you can get a clear estimate from your contractor based on materials needed and the cost of labor.
More often, repairing can be difficult to estimate.
For instance, repairing drywall with damage may also need interior painting or wallpaper.
You should prepare a budget for refinishing as well.
TYPES OF CEILING WORKS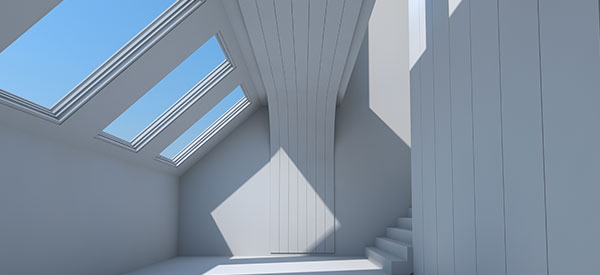 Popcorn ceiling removal
Popcorn ceilings are also called acoustic ceilings.
Spray-on treatment is used which can be cheaper than paint and can hide uneven ceilings.
They are also known to contain asbestos and removal of such a ceiling must be done by a professional.
This type of ceiling easily traps dust particles in the household air.
Renovating the ceiling can greatly improve air quality in the home and prevent health risks posed by the presence of asbestos.
Acoustic ceiling tiles
This type of ceiling offers sound-absorbent qualities to stop noise from reverberating throughout the room.
It also stops the transmission of sound to other rooms.
Acoustic ceiling tiles are more expensive than conventional ceiling covers and also command higher installation costs.
Because of the popularity of office and home entertainment systems, many homeowners welcome acoustic ceiling tiles as a solution for their home renovation.
Decorative Moldings and Interior trim
Decorative woodwork is often used as an accent for floors, walls, and ceilings.
They may be decorative but they can also hide gaps where wall or ceiling or floor and wall are not flush.
Trim can also reinforce the structure.
Your contractor can help you ensure tight joints and clean and smooth results on your walls.
They come in many different materials, including composite, and their designs and prices also vary.
Additional factors for the cost of walls and ceilings
Wallpapering, painting, trim or molding can add a premium to the cost of walls and ceilings.
If your walls and ceiling are exceptionally high, your labor cost may also increase.
Adding electrical wiring or plumbing to repair work to damaged walls can also affect the price.
Cleaning of walls and ceiling
Walls and ceilings need to be washed to make the home smell and look fresh.
Before cleaning, determine the type of paint on the walls and ceiling.
While most paint surfaces can be washable, certain types of ceiling, such as acoustic ceilings, may not be.
If special treatment is required, it could add to the cost of your project.
Not all wallpaper types are washable.
A good contractor will know how to clean your walls and ceiling.
THE AVERAGE COST OF WALL OR CEILING RENOVATIONS

Type of work
Average cost
Installation of molding or trim
$1,250
Install framing
$3,500
Popcorn ceiling removal
$1,570/ $2 per sq. ft.
Cleaning of walls or ceiling
$350
Wall repair
$690
Install crown molding
$1,200
Wallpaper removal
$700
Ceiling installation
$1,600
Installation of a drop ceiling
$1,600
Painting of interior walls
$1,700
Drywall repair
$580
The interior of your home deserves the best contractor to guarantee satisfactory results that will also increase the functionality and value of your home.
You can select a qualified and experienced wall and ceiling contractor from our network of reputable renovation contractors in Calgary.
Just fill out the form on this page to receive professional and quality quotes based on your needs and budget.
2023 Wall Design Trends for a unique home interior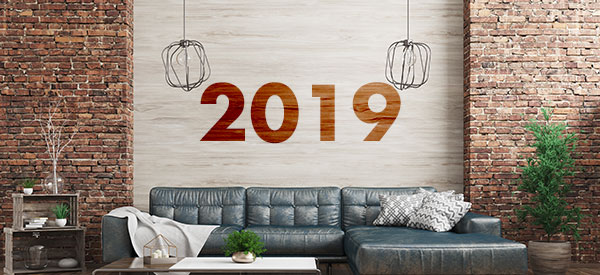 Many homeowners are now using unique and trendy wall coverings to make their homes stand out.  Also known as interior wall cladding, these unique coverings enhance your home's appeal and give you more room to be creative.
Wallpaper or paint are conventional and affordable options that provide a nice finish to interior walls. Wallpaper patterns come in a wide variety of textures and designs for all types of walls.
However, there are other options aside from these two for renovating your walls.
Find interesting wall coverings for your home that you can use for your home renovation.
WAINSCOTING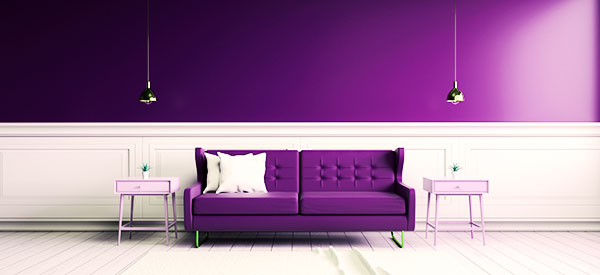 Wainscoting is a type of wood covering for lower wall portions.
They enhance the look of your walls and can dramatically transform every room of your house with its decorative elements.
A wainscot wall has a frame that consists of a top cap (also called chair rail), an upper rail of at least two stiles, and a lower rail.
They are arranged like vertical boards.
Additional design elements can be used such as a cornice, bottom cap, and a shoe.
Wainscoting can use solid wood or panel wainscoting.
An experienced contractor can help you with the best wainscoting for your interior walls.
Did you know you can also use wainscoting in bathrooms?
While tiles are most commonly used in bathrooms, you can also do something different and use beadboard paneling.
They make bathrooms look elegant and can be incorporated with tile backsplash.
LEATHER OR FAUX LEATHER WALL COVERING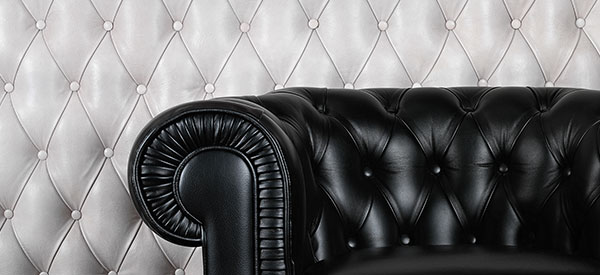 Leather wall coverings or faux leather have become highly popular.
Bedroom walls, living room walls, or other walls in the home will look unique and impressive with leather or faux leather covering.
They are easy to maintain and can be used in only 1 section of a wall to turn it into an accent wall.
Experienced designers and contractors can help you design a room with leather wall covering that suits your taste and budget.
WOOD PANELS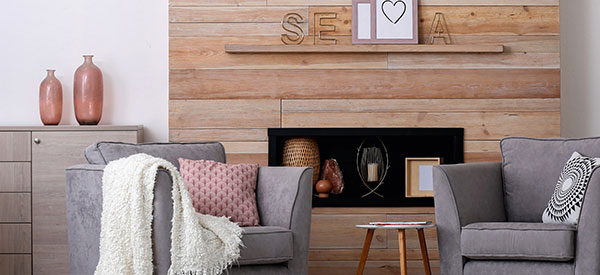 Adhesive wood panels are available for customizing and designing rooms in your home according to your taste.
Wood panels and planks for walls are widely available in retail stores but your contractor can also refer the best source for your materials.
These can be suitable alternatives to paint or wallpaper and they can last much longer with proper care and maintenance.
Choose from mahogany, walnut, or pine panels for your home.
While expensive, wood panels can significantly increase the value of your home.
TILE WAINSCOTING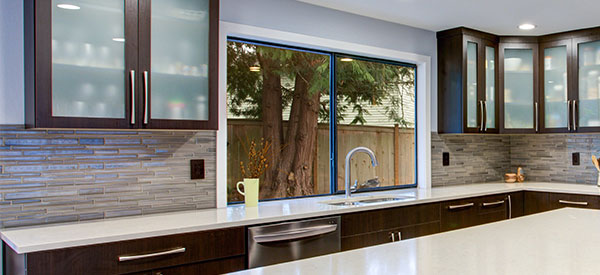 Tile wainscoting refers to the use of tiles as accents for walls.
They are frequently used to dress up bathroom and kitchen walls.
It adds style to your bathroom or kitchen and also protects the walls from damage or dirt.
If you are in favor of using wainscoting for your home renovation, take note of the following important considerations:
Wainscoting makes ceilings appear lower than they are, particularly if the wainscot color is different from the color of the wall
If you already have a low ceiling, choose a wainscot color that is similar to the color of the wall
As you can see, there are many different ways you can use to dress up your walls.
You can also opt to use paint or wallpaper for economical or practical reasons.
Which gives better value- Paint or Wallpaper for walls?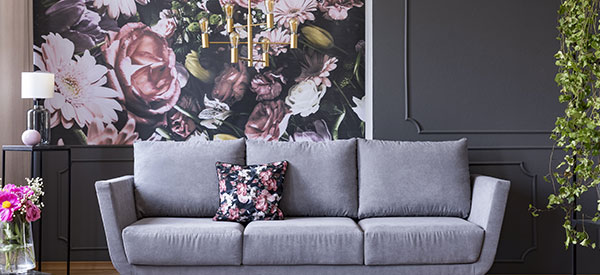 The color and texture of the walls in your home are very important aspects of your home décor.
Your color schemes will dictate the furniture you buy as well as other accessories.
Walls have the special advantage of creating the atmosphere or mood you want.
Paint and wallpaper are the two most common and traditional options for walls.
If you are torn between painting and installing wallpaper, you can consider the following pros and cons to help you decide.
Factors you need to think about are :
ease of application or preparation,
labor costs,
cost of materials,
maintenance, and
durability
Wall preparation refers to the amount of time needed to paint a wall or install wallpaper.
If you have a bare wall, you can disregard this factor.
However, if you have existing paint or wallpaper on your wall, you should keep this in mind.
By knowing the benefits and the drawbacks, you can have more than just the design to help you choose
Factors to Consider in choosing paint vs. wallpaper

 
Paint
Wallpaper
Wall Preparation
If painting a damaged wall, imperfections must be fixed and allowed to dry. Requires less prep time than wallpaper.
Removing existing wallpaper is tedious. You will need stripping tools and chemicals. Care is required to prevent damage to the wall.
Selection
There is a wide variety of paint textures and colors to choose from.
Comes in a variety of textures and materials, some are washable.
Durability
Semi-gloss and high-gloss paints are durable for trim and exterior walls. Eggshell, flat sheen, and satin are advisable for interior walls. They are prone to dirt, dust, and fade over time. When chipped, repainting is necessary.
Durable and can hold up in high traffic areas.  Not advisable for high-moisture rooms like bathrooms or kitchens.
Ease of application
Many homeowners undertake DIY interior painting. Remember, if you are painting a large area, it will take a lot of time and effort. The quality of your paint job can also decrease or increase the value of your home.
Wallpaper installation is better in the hands of professionals. Improper installation can lead to unsatisfactory results, uneven wall finish, and waste of materials.
Cost
Paint is generally less expensive than wallpaper.  Prices can be from low-end to high-end, depending on the quality of the paint you choose. Textured paint can be expensive. If you are hiring professionals, consider the cost of labor.
Usually more expensive than paint, including supplies. Professional installers also charge for labor per sq. ft.
Whatever you choose, paint or wallpaper, find a reputable interior painting contractor in Calgary to help with your project.
You can also learn what home renovations that increase home value in Calgary to guide you in planning your project.
Combining paint and wallpaper: Customize your wall finish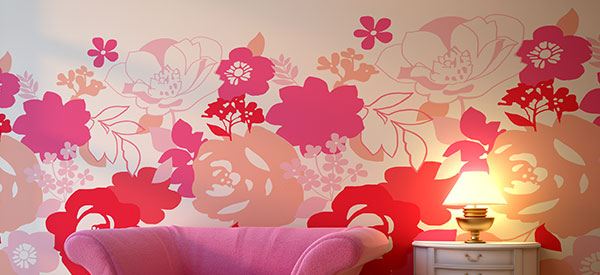 You don't need to stick to one or the other when designing your walls.
You can combine paint and wallpaper.
For instance, you can install wallpaper only in one section of the wall which will become the focal point of your living room, dining room, or bedroom.
Yes, you can customize your wall finishes and your options are vast!
Combining paint and wallpaper finishing can also allow you to be more creative in terms of style while minimizing your cost for materials and labor.
The choice is yours when it comes to your wall finishing.
You don't need to struggle alone; professionals can help you plan your design and maximize the budget you have to get outstanding results with your project.
You can get valuable advice from interior design professionals and home renovation contractors in our network.
Take 2 minutes to fill out the form on this page and receive FREE and NO OBLIGATION quotes from Calgary renovation professionals.
Ceiling design tips for your home renovation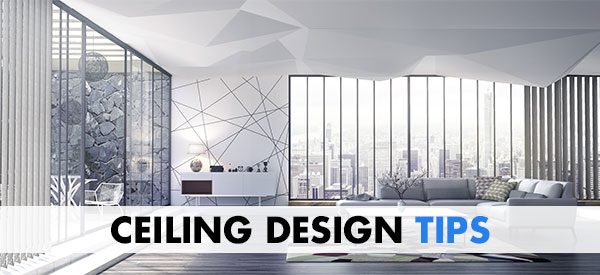 Gone are the days when ceilings were just flat, or plain, or downright boring.
They don't need to be just a fifth wall but they can do much more.
If you are renovating your home, it is a great time to update your ceiling and add more appeal to your home's interior design.
Benefits of a good ceiling
Helps to eliminate odor
Adds light to the room
Enlarge the appearance of a room
Enhance the aesthetics of a room
Disclose problems about the condition of the house
Are you surprised to know that your ceiling has these 5 amazing benefits? Read on to know how your ceiling can tell you more about your home.
How your ceiling can tell you what's wrong
We don't usually pay any attention to the ceiling until something goes wrong.
Regularly check the ceiling for discoloration or cracks.
It is best to have a professional evaluate for structural problems.
A ceiling in a less than excellent condition can also make your home look less desirable and even turn off potential buyers.
Water spots warn you that your roof or plumbing is leaking.
Once repairs are completed, you may need to repaint the ceiling.
Lastly, rot in the ceiling can also warn you of pest infestation or the presence of mold or mildew.
As you can see, your ceiling can help you avoid future problems if you take good care of it.
Great Ceiling Ideas for the Modern Homeowner
Don't overlook your ceiling as it offers you a design opportunity to make your home more stylish than ever.
If you are currently planning a home renovation, talk to your contractor or designer regarding ways to elevate your ceiling from boring to unforgettable.
THE WONDERS OF WOOD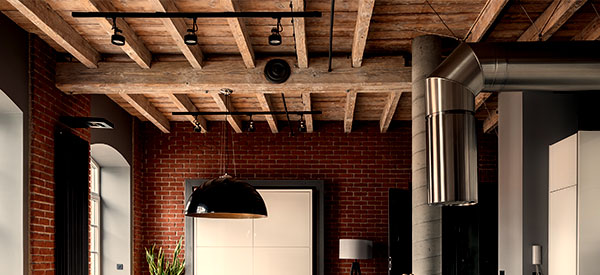 Wood gives your home a rustic and romantic appeal.
A wood ceiling is instantly impressive and is available in a variety of styles and finishes.
CEILING BEADBOARD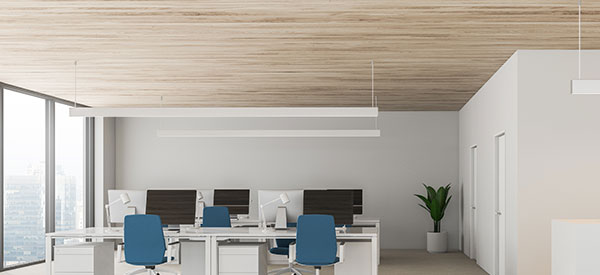 Would you like a casual appeal to your home?
A ceiling beadboard gives a cottage charm to your home and can make even low ceilings seem higher.
COFFERED CEILINGS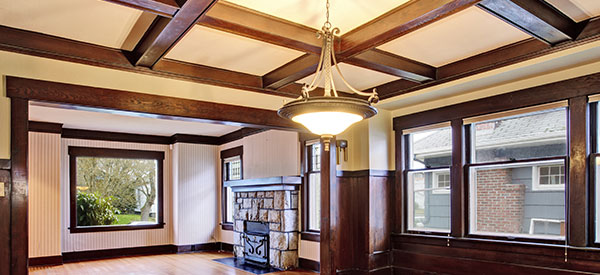 Shallow or deep coffered ceilings can give your room more dimension and emphasis, enticing visitors to appreciate your ceiling.
CEILING TILES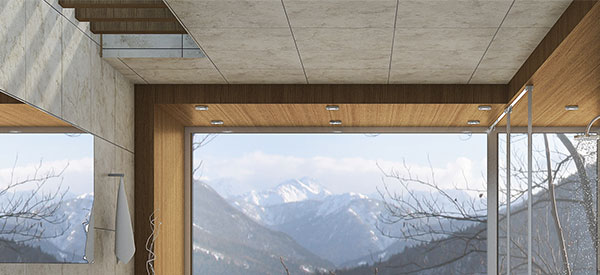 Color and texture make a wonderful mixture. Painted ceiling tiles can look amazing and can complement any style.
They are also affordable and will add a great finish to your ceiling.
Make your ceiling stand out with ceiling designs that are far from ordinary.
Find a reputable wall or ceiling contractor in Calgary to help you turn your home into your dream home.
Fill out the form on this page to connect with the best contractors serving your area.
It only takes 2 minutes to request for free and no obligation quotes!
Benefits of hiring reputable contractors for your home renovation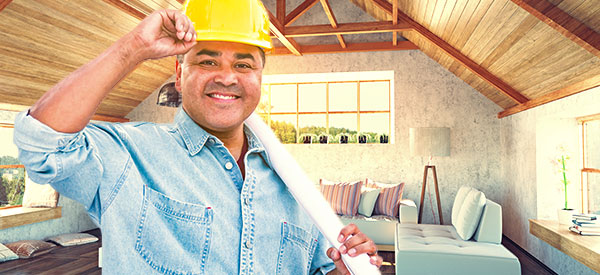 Are you planning to renovate your home?
You have two options when it comes to getting the job done.
You can do the work yourself which can be fun and help you save money.
You can also hire a professional to save time and ensure the best possible results for your investment.
Hiring professionals for your home renovation is advisable for several reasons:
5 Important reasons to hire home renovation professionals in Calgary
#1: SAFETY
There are significant benefits to doing a remodel by the book.
Professionals adhere to strict standards in the industry to ensure workplace safety and construction that is up to code.
Because professionals are aware of the dangers in the trade, use necessary and appropriate tools, and employ only skilled and qualified workers, your project will be completed efficiently, effectively, and with safety in mind.
#2: RETURN ON INVESTMENT
You will be spending your hard-earned money on your project.
As your most important asset, any improvement to your home must also improve its value.
A professional renovation will provide high-quality results that homebuyers appreciate.
In contrast, a DIY job can be below standard and decrease your home value.
#3: SAVE TIME AND MONEY
One of the most important things that homeowners fail to consider is the time and effort needed in a DIY home renovation.
Many people think they save money by doing the work themselves but it could be the opposite.
Your project will be completed in less time and stress by professionals and cost you less money by avoiding mistakes and waste of materials.
#4:  AVOID RISKS
DIY renovations pose the risk of injury to yourself and others.
A professional contractor carries the required workers' compensation insurance and damage insurance in case your property or a neighbor's property is damaged during the project. 
#5: WARRANTY
Last but not least, hiring professionals will provide you with a warranty for the work.
Materials you purchase may also have a warranty but this can be dishonored if the installation is not proper due to DIY work.
Further, a reputable contractor will provide a warranty for the work because he is committed to delivering high-quality results.
Are you ready to search for the right home renovation professional for your project?
 Fill out the form on this page and receive professional quotes from our partner renovation contractors serving your area.
All of our partner contractors are carefully screened based on qualifications, experience, and quality of service.