26 June 2019,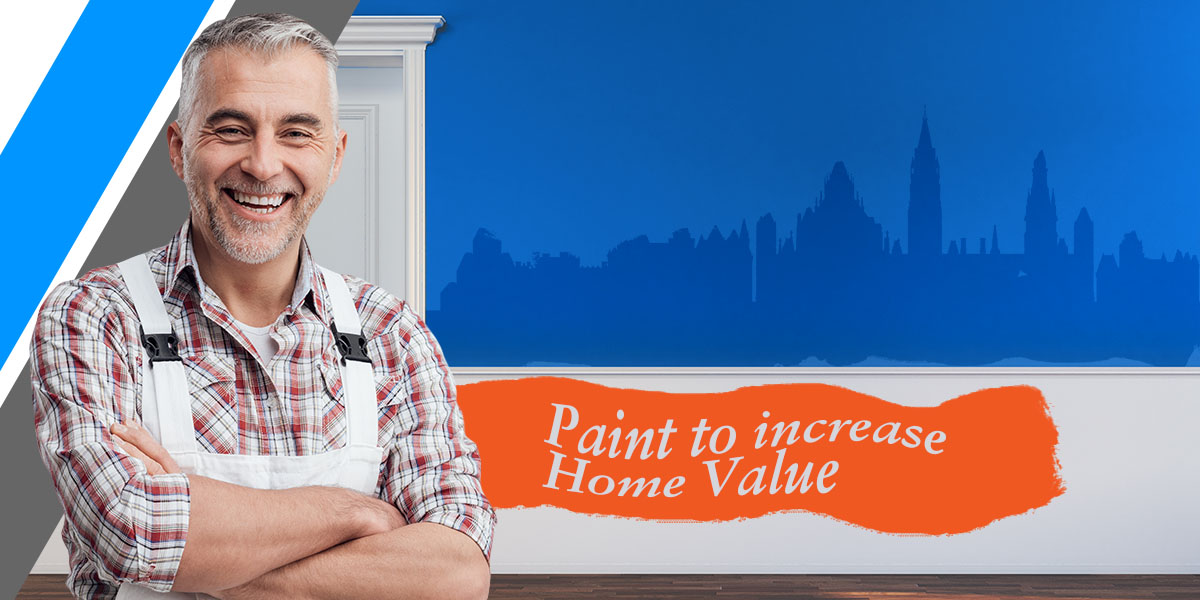 Does the interior of your home look dated or dreary? A simple renovation with interior painting services can spruce up your home and make it bright and beautiful.
Over time, the paint will start to fade, morph, or peel. If you have interior wallpaper, it would also start to peel and look old as time goes by.
Interior painting is the simplest and cheapest type of home renovation for homeowners. It can significantly improve aesthetics and even increase the value of your home.
5 Reasons to paint your home interior with professional painters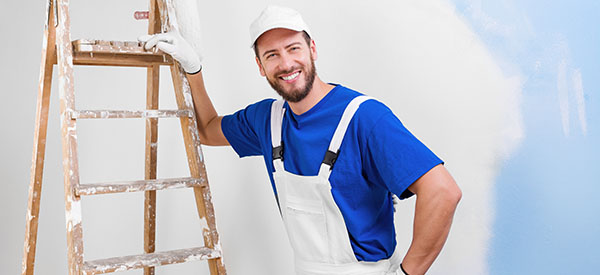 Whether you are preparing for a home sale or you just want to improve the aesthetics of your home interior, residential interior painting services can greatly improve your home's appearance.
Homeowners should consider an interior paint job from time to time so that the home looks well-maintained and attractive. There are also many other reasons to renovate with interior painting, as follows:
PROTECT THE HOME
Good interior paint protects the house and saves money from expensive repairs. You will reduce issues due to weather conditions and from possible pest infestation.
IMPROVE AESTHETICS
Peeling paint, dirty walls, and paint patches look very unattractive and makes a bad impression.
Keep your home looking good, clean, and well-maintained with new interior paint. Your home will look new and beautiful when paint is fresh.
INCREASE HOME VALUE
The value of your property in Ottawa should increase in line with prevailing market value. If you regularly maintain the paint of your home, the value of your home also increases. Buyers pay attention to the quality of the paint in the exterior and interior of your property. You can get a better selling price by renovating with interior painting services.
BETTER AIR QUALITY
Using low VOC paint improves the air quality in your home. It also helps to keep out pollutants. Rooms inside your home are also protected from moisture with a quality paint job.
If you are interested which brands or manufacturers of paint have environment-friendly products, you can find out more from the Canadian Paint and Coatings Association.
Interior painting is the most affordable and easiest way to improve your home's aesthetics while increasing the value of your home.
Find the best interior house painting contractors today for your home renovation.
Interior home renovation: Is using paint better than wallpaper?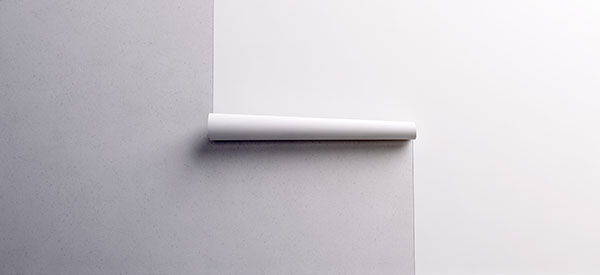 The interior walls of a home dramatically affect the home's appearance. Homeowners need to be critical of the colors they use on the walls because color choices can make a room look bigger, brighter, more cheerful, and appealing. Paint color can create designs to give rooms a unique look. Wrong color choices can make a room look dark, gloomy, or unattractive.
Many homeowners use wallpaper to give their rooms a unique look.  There are many wallpaper designs and colors to choose from and depending on your taste or goals, wallpaper can definitely make rooms more beautiful.
Below you will find helpful information to help you decide whether to use wallpaper or paint in your home renovation.
PROS AND CONS OF WALLPAPER VS. PAINT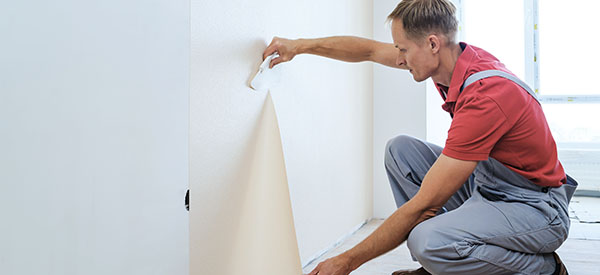 As a homeowner, you have the option to change or transform your space using paint or wallpaper. Rooms look airy and bright with light colors or big when you use striking patterns of wallpaper.
Whatever you prefer, your home interior will definitely look much better with fresh wall paint or wallpaper.
When making your choice, you can consider:
price,
durability,
ease of application,
and design.
Advantages of Paint vs. Wallpaper
Paint
Wallpaper
Painting needs less preparation than wallpaper installation.
You must be ready to prepare yourself to a sticky job.
Comes in many colors
Also comes in a wide variety of designs and colors. Wallpaper can give a room a sophisticated look using creative patterns or designs that are difficult to replicate using paint.
Longer-lasting than wallpaper, if properly applied
Durable and can withstand high traffic and wear and tear from kids
Less expensive than wallpaper
Can be scrubbed to clean walls
Disadvantages of Paint vs. Wallpaper
When walls are hit or scraped, paint can chip
Usually more expensive and requires more materials to apply
Harder to hide dirt in painted walls
Removing old wallpaper is tedious
Not recommended for high-moisture areas such as bathrooms and kitchens
You have a variety of choices when it comes to your home interior. Paint is recommended for trim, doors, and windows.
Wallpaper can be used in certain areas that need a statement wall such as the dining room or living room.
You can also use a combination of paint and wallpaper for your walls to create more striking and unique designs that make any room stand out.
If you had wallpaper previously and want to replace it, you can opt to install new wallpaper or replace it with paint. The same goes for using wallpaper on previously painted walls.
The sky is the limit when it comes to renovating the interior of your home.
You can compare prices today to start planning your budget by obtaining free quotes from painting contractors in our network!
If you have other home renovation projects, you can also find tips for bathroom renovations in Ottawa to guide you.
DIY House painting vs. Professional Painting Services in Ottawa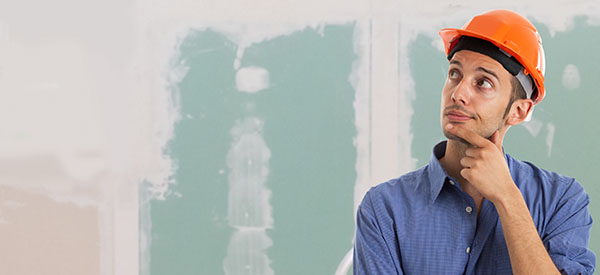 When planning interior house painting, some homeowners worry about the cost of hiring professionals and turn to DIY painting to save money.
There is nothing wrong with a DIY paint job if there is no other option open for you. If you really don't have the budget to hire pros, DIY painting can help you repair damaged paint, hide dirt, or improve aesthetics.
However, a DIY paint job is only advisable for small areas. It is definitely not advisable for painting a whole home, the ceilings, doors, windows, and other important areas. Why not?
We will explain below some points about interior painting for you to consider and explain the process to help you decide how to handle your renovation.
6 Things you should know about home interior painting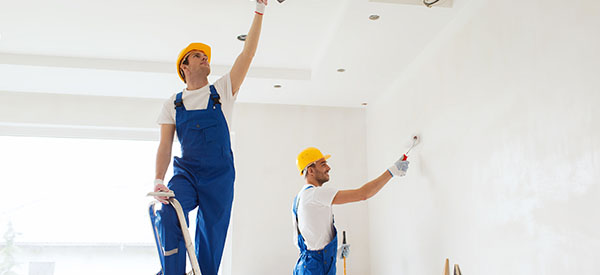 If you are planning to paint your home interior, here are 6 important things to take note of to make your project a success.
The importance of sheen.
The sheen of your paint job will have a big effect on how your walls look. You have a variety of choices – satin, gloss, or eggshell and it is important to understand which ones to use in the many rooms of your home.
Satin and gloss are advisable for high-traffic areas because they can be cleaned more easily. However, imperfections in your walls like patches can be more visible.
Be creative with colors.
Your color choices will have a big impact on the results of your renovation. Calm colors like blue are ideal for bedrooms. Bold colors can add depth to rooms you want to showcase.  You can also mix and match colors to make walls more trendy or unique.
Make accurate estimates.
You must know the total area you plan to paint (compute the number of square feet of the walls) and estimate the amount of primer and multiple coats required. This is important so you can prepare your budget.
Prep before you paint.
Most of the time that will be consumed by the project will be for prep work. Remove doorknobs and switch plates, move furniture, tape off areas, and repair defects before you paint. Cover anything you don't want to get paint on.
Prep work is critical to getting the best results.
Use primer.
If your last paint job was 7 years ago, use a separate primer. There are paint and primer combinations available but they should be used only on smooth surfaces.
Paint in dry weather.
Avoid painting when the weather is rainy. If you cannot avoid it, take time with your painting project and benefit from slow-drying paint so you can make corrections before moving on to other areas.
You will be facing many challenges such as painting high areas, sharp edges, and narrow spaces. If you don't have enough knowledge and experience, you could be wasting materials and spend more money than needed.
Painting the whole interior of your home, whether it is a single-storey or two-storey, is time-consuming and complex. As you can see, you need to prepare well to get the best results possible for your renovation.
You can benefit from the expertise of interior house painters in Ottawa to complete your renovation project. They can give you advice on the design, materials, and ways you can save money and make your paint last for a long time.
Make your renovation project stress-free and successfully improve the value of your home for a good price with painting contractors in our network. Find the right painting contractor today using a short online form on this page.
Services from Professional Painting Contractors to make your home more beautiful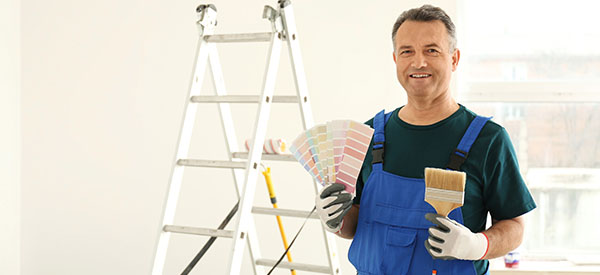 Painting your home interior is important to maintain your home and keep it looking fresh and attractive.
Because your home is your most valuable asset, any improvement must be of high-quality to protect its value.
Professional painting contractors offer a wide variety of services to help you spruce up your home and make it more beautiful time after time.
POPCORN CEILING REMOVAL/ CEILING RE-PAINTING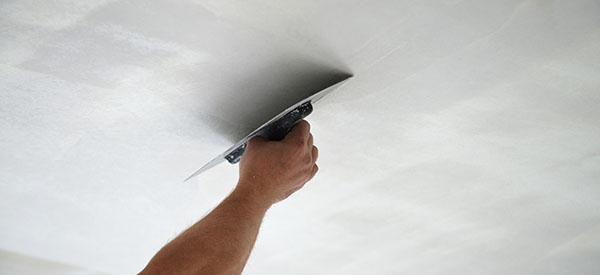 Are you tired of your popcorn ceiling and want it flat and modern? Removing popcorn ceiling can make you home look newer and modern. Flat ceilings also make a room look more spacious.
Stucco or popcorn ceilings can trap dirt over many years. You don't have to do this tedious job because you can rely on the professionals to help you.
Professional painting contractors can remove your dated popcorn ceiling and give your home a new look while repairing any potential issues for a long-lasting paint job.
WALLPAPER REMOVAL/WALLPAPER INSTALLATION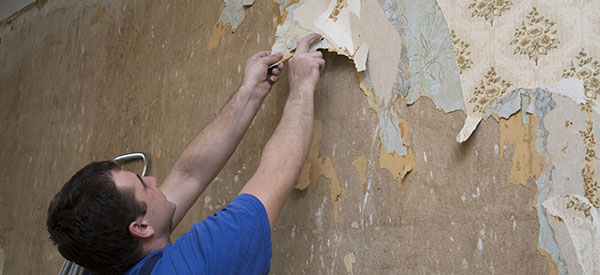 Old wallpaper makes your home look dated. When people, especially potential buyers, see a home with old wallpaper, they are instantly reminded that the house is decades-old.
If you have purchased a house with wallpaper that isn't new, you can consider replacing the wallpaper or removing it and using paint, instead.
Wallpaper removal and installation is not easy to do and is better handled by professionals.
Use wallpaper of high-quality and ensure proper removal and installation for beautiful and long-lasting walls.
PAINTING STAIRCASES/STAIRCASE STAINING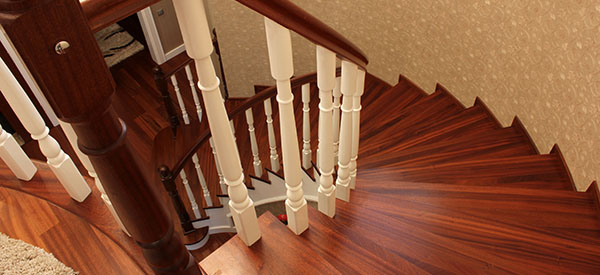 Staircases are used often and get a lot of wear and tear over the years. Many staircases are clearly visible from the front door and should never be neglected.
You can rely on professional painting contractors for painting staircases or staining wood staircases to give your home a make-over.
HOUSE INTERIOR PAINTING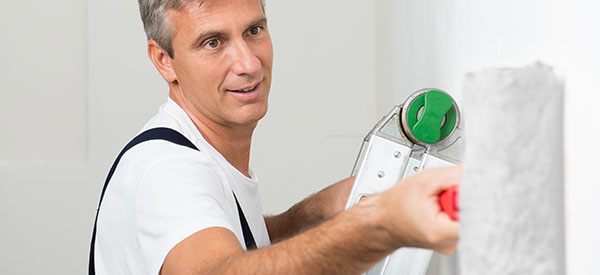 Whether you need to paint the dining room, the living room, or the whole home, professional house interior painting is what you need.
Professionals pay close attention to what is underneath your paint by carefully making an inspection. They repair walls, remove stucco ceilings, remove and replace wallpaper, and many more. They will provide quality finish to your walls, ceiling, doors, windows and trim.
Find a painting contractor with many years of experience, a good reputation, integrity, and excellent services using our short online form.
Obtain free and no obligation quotes to compare and choose from.
Save time and money with Ottawa interior painting services for your renovation project!
The cost of interior painting: Estimate and plan your budget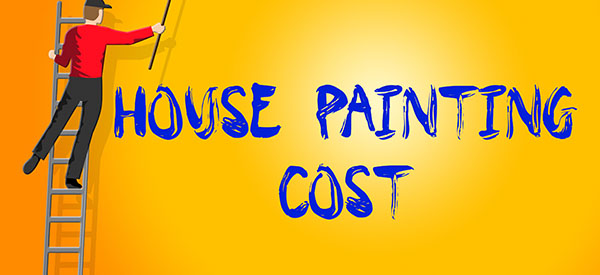 The cost of painting your home in Ottawa will depend on the square feet of your interior and it also varies from one company to the next. The price also differs in terms of quality.
Today, there are different types of paint and textures for walls. So how much do professional painters charge?
Factors that affect the price for home interior painting
Various factors need to be considered when providing the price of your painting project.
Below are things you must understand so you can have control over the cost of your project.
Quality of paint and materials
Generally, around 20% of your overall cost will be for paint. The price will depend on the brand and quality of paint you choose. It is advisable to go for high-quality paint so that it will last for many, many years. Some paint give special textures and finishes which make them more expensive than ordinary paint.
Extra materials
You will need other materials on top of paint. Tape, primers, gloves, thinners, etc. are also needed for your project. The cost of these materials are also added to the total cost.
Tools
Roller brushes, brushes, airbrushes, and other items are used to paint the walls of your house. The cost of these items vary depending on the brand and quality.
Labor
Painting contractors will compute labor costs based on sq. ft. You can compare the cost by obtaining multiple quotes from professionals in your area. You will find that contractors have different prices and these vary based on reputation, experience, and quality of the service.
COST
High walls (about 8 ft. high) would need 2 coats of paint. They could cost from $1 to $2.50 per sq. ft.
Doors vary in terms of design. The price depends on the complexity, condition, and type of paint. Usually, contractors charge about $1 or more per sq. ft. for painting doors and trim.
Ceilings are of different types (flat, stucco or popcorn, etc.) Flat ceilings are easier to paint and cost less (average of $.50 per sq. ft.) Stucco ceilings need twice the time and effort and costs more to paint. 
Newly-built houses will require painting from scratch and will cost more. Trims and molding are included and more time is required to prepare walls before painting.
For painting an entire house, it could cost from $3 or more per sq. ft., depending on your choice of contractor.
 You can find many painting contractors in Ottawa regardless of where your home is located. You must choose an expert for your home renovation to get value for your money and protect your investment.
Fill out the form at the bottom of this page to obtain FREE and NO COMMITMENT quotes for your interior painting needs.

Our partners, reputable and licensed painting contractors in Ottawa, will be happy to provide you with
affordable and accurate estimates to help you plan your budget.
Find the right painting contractor for your home renovation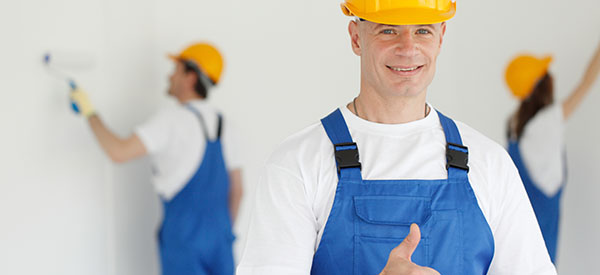 Are you looking for a good interior painting contractor in Ottawa?
You can find professional painters that have a good reputation and charge reasonable rates to save time and guarantee your project's success.
Make sure to find contractors that use safe or low Volatile Organic Compounds (VOC) paint. You can completely transform your home's interior and make it safe for everybody in the home.
Many painting contractors in our network offer budget-friendly rates and flexible payment schemes to meet your budget.
How do you choose your contractor? Ask some important questions before making your choice.
6 Questions to ask a painting contractor for your project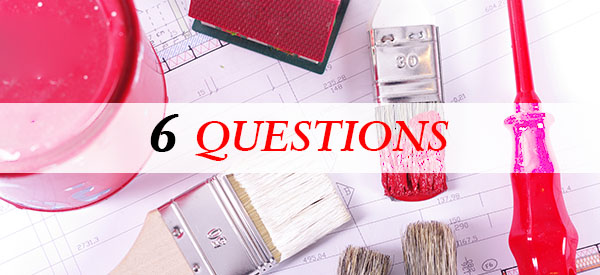 Renovating your house is exciting but it is also a hefty investment. When hiring a painting contractor for your home interior, don't rush. Choose the right one by asking important questions to ensure you are dealing with a professional with a responsible and well-managed company.
How many years have you been in business?
5-10 year' experience in the industry is ideal as it indicates the company is stable. While this is not a guarantee that the company is financially sound or stable, you can reduce the risk of hiring professionals that lack the skills or resources.
Do you have liability insurance?
Professional painters must have a liability insurance of at least $1 million. This serves as a guarantee that the contractor can pay for any damage to your home as a result or during the renovation.
Have you conducted criminal background checks on your painters?
Naturally, you will want any person entering your home and working there to have the necessary clearances from background checks. You should ask for a copy of these clearances for any and all workers entering your home in relation to the project.
Can you provide references from your last 3 clients?
You must ask any contractor for client references, preferably the most recent ones. This will allow you to get feedback from people they have worked with.
What type of materials do you use?
Don't be impressed by contractors with very low quotes. Ask what type of materials they use. Low quality paint is cheap but will not last long. Because you want what is best for your property, make sure the contractor uses low VOC paint and quality brands.
What is the project's timeline?
A professional and reliable contractor will give you an accurate start and completion date for your project. He will be bound by this schedule and will execute the project in a timely manner.
It is important to protect yourself by having a written contract with the contractor of your choice. It should include the scope of work, the cost, the type of materials, price, terms of payment, and project timelines.
Compare from reliable painting contractors in Ottawa for your project.
Take 2 minutes to fill out the form on this page. You will receive FREE and NO OBLIGATION quotes from licensed professionals serving your area.