5 July 2019,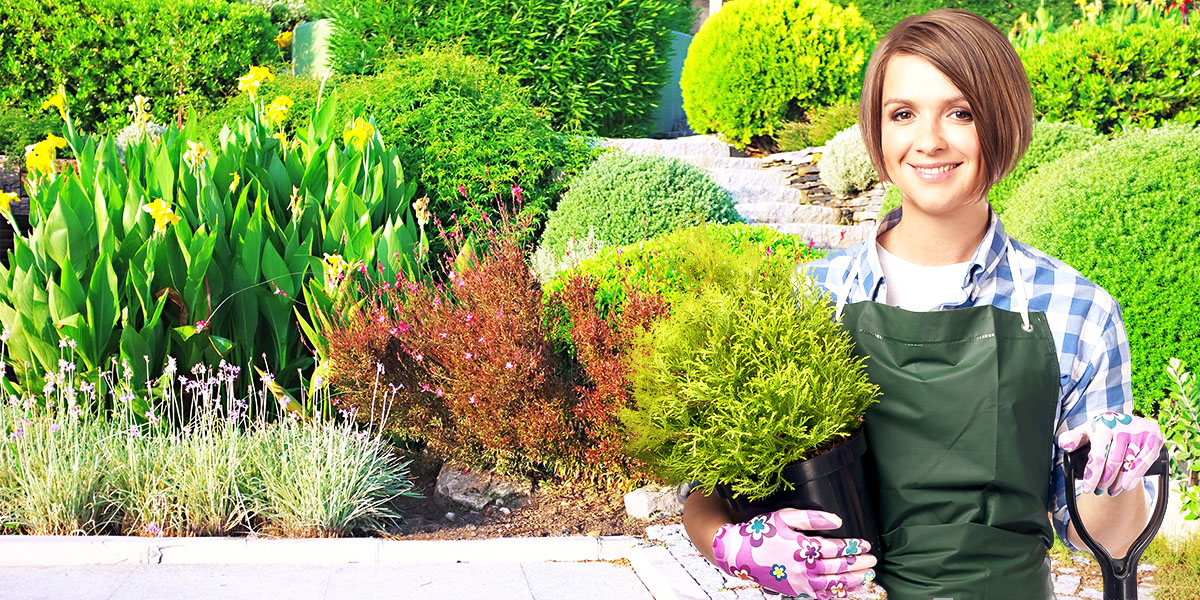 Landscaping services are very popular among homeowners in Toronto. It gives many fantastic benefits, including making your home more attractive. Moreover, the City of Toronto also has guidelines for all residential properties regarding landscaping requirements.
Without landscaping, a residential property can look drab and unappealing, especially to the eyes of future buyers.
A breathtaking backyard will provide you with a great view and even increase the value of your property.  Your curb appeal will also greatly improve with landscaping.
If you are interested in landscaping for your home, find out tips to save money and how to find the best landscaper in Toronto.
Top reasons to get landscaping for your front and backyard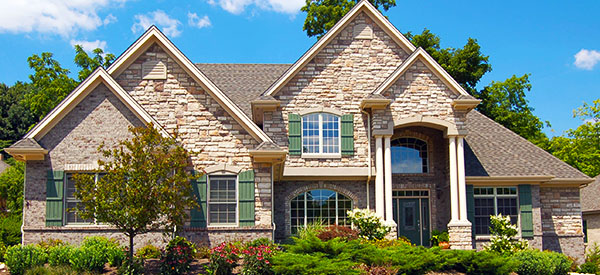 When we talk about landscaping, it refers not only to your front but also your backyard.
Landscaping helps to make your home more energy-efficient. It provides shade from trees, cool breezes from shrubs, and even areas that are open where snow can accumulate.
Residential landscaping, in fact, is very important. A nicely-landscaped home makes your home delightful. Your manicured lawn and well-kept shrubs can get many compliments from guests and give you a sense of pride.
But did you know that landscaping has also many other practical benefits?
Makes navigation of your yard easier with paths and walkways
Prevents mud and water from being tracked into your home
Increases curb appeal
Increases the value of your home
Prevents water from pooling in your yard or your basement
Increases the aesthetics of your outdoor space
Contributes significantly to preserving the environment in your area
Without proper landscaping, your home can be hotter in the summer because of a lack of shade from trees. The more greenery in your property, the more welcoming the home seems.
Would you like to plan a landscaping project for your home?
Find more practical tips for improving your outdoor space and save time and money.
Popular landscaping ideas for outdoor spaces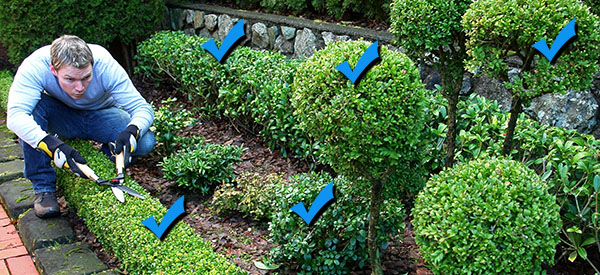 Are you worried that your outdoor space is too small for landscaping? Perhaps you are worried that the cost of landscaping will be beyond your budget.
We understand that you may feel uncertain about how to start planning your project. First, let us give you some ideas for landscaping smaller single-family homes to very large properties.
FRONT YARD LANDSCAPING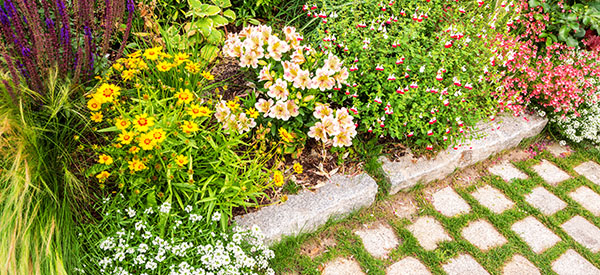 Would you like to make your front yard look amazing? From small to large front yards, landscaping can tremendously improve your home's appearance.
Your front yard is the first thing that people see. It gives them an idea of what the inside of your home probably looks. When a home's front yard is attractive and well-maintained, it indicates a property that is well-cared for just as attractive inside.
In fact, potential buyers are first attracted by your front yard or how your home looks from the outside. Curb appeal is one of the top ways you can improve the value of your home.
Professional landscapers in Toronto offer front yard landscaping for all types of budgets.
PATIO LANDSCAPING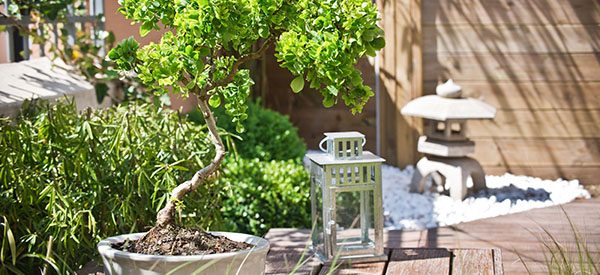 Landscaping can make your patio beautiful and functional. If your outdoor space has no greenery, it will not look as welcoming or attractive. Plants make it appealing to stay outdoors and softens the hardscape of your patio.
In addition, plants can add privacy if you plant them along your property lines along with a fence. Your choices are hedges or pivets.
POOL LANDSCAPING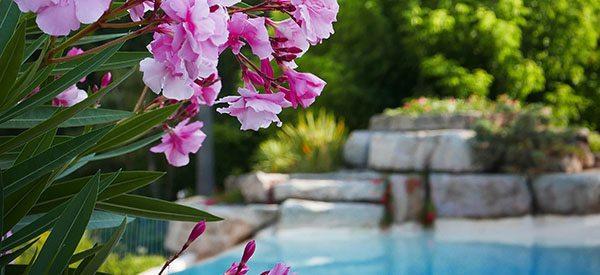 The area surrounding a pool needs landscaping to make it more beautiful and increase functionality. Plants that go near the pool need to be carefully selected.  You don't want to have plants that grow too quickly or drop debris into your pool.
Succulents (plants with fleshy leaves) are also popular to have near the pool. Landscaping specialists are the best persons to advise you regarding the best plants to use for designing your pool landscaping.
GROUND COVER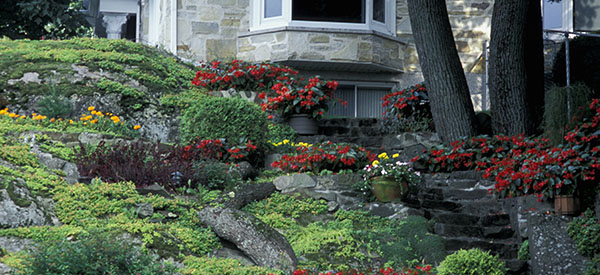 Ground cover in landscaping means low-lying plants that spread and cover ground. These plants are generally low-maintenance. Ground cover is usually for aesthetic purposes but also serve as an alternative to grass which is more expensive and requires more maintenance.
Ground cover can save you money from watering, lawn mower fuel, and extensive feeding.
It can be used for slopes, high traffic areas, to cover dry areas, and even to create fragrance using plants such as mint or thyme.
STONEWORK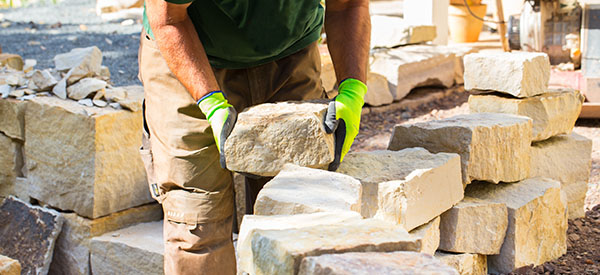 Landscaping and stone work can add to the natural beauty of your exterior. Pathways, stone steps, stairways, and walls can create a unique and customized look for your outdoor space.
Stone masons can build water features, paving, and more to help you realize your dream garden.
Pathways can be made of limestone, mulch, granite, flagstone, or a combination of these to build the design you want. Waterfalls can also add serenity to your outdoor haven and make a show-stopping addition to your backyard.
You are thinking of enhancing the look of your home with a new coat of paint? Get great tips to give your house the appeal it needs.
Are you excited to find the best landscaping design for your yard?
Speak to our experienced and reliable landscaping partners in Toronto to get free quotes and advice for your home improvement project.
Fill out the form on this page and connect with professional landscapers to turn your dream into a reality.
Important Landscaping Requirements for Toronto that every homeowner should know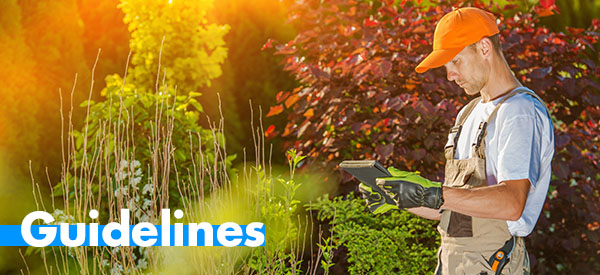 The City of Toronto has issued implementing guidelines for driveways and landscaping requirements for front yards and backyards of residential properties.
Below are important regulations concerning landscaping that every homeowner should know.
A driveway cannot exceed the width of the parking space (garage) behind the front wall of the building.
For lots with a frontage smaller than 6 meters, the maximum allowed driveway width is 2.6 meters with 100% of the front yard area not covered by a permitted driveway must be landscaped. At least 75% must be soft landscaping.
For a lot with a frontage of 6 meters but smaller than 15 meters, the maximum allowed width of the driveway is 6.0 meters and at least 50% of the front yard area must be landscaped. At least 75% of this must be soft landscaping.
For a lot with a frontage of 15 meters but smaller than 23 meters, the maximum driveway width is 9 meters and at least 60% of the front yard area should be landscaped. At least 75% of this must be soft landscaping.
For a lot with a frontage exceeding 23 meters, the maximum allowed driveway width is 9 meters and a minimum of 60% of the front yard area must be landscaped. At least 75% must be soft landscaping.
For lots without a permitted driveway in the front yard, at least 75% must have soft landscaping.
For properties with all parking spaces in the backyard, the maximum width of the driveway is 2.6 meters.
As you can see, every home in Toronto is mandated to have soft landscaping. If you have questions about the rules in your area, you may check with the Customer Service Area for Zoning in your district.  You may also check construction and good neighbor guidelines before you start your project.
The 4 Steps for planning a landscaping project for your home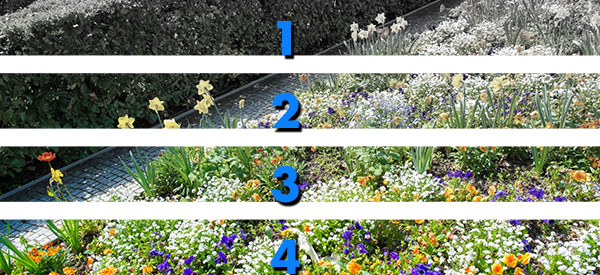 When planning your landscaping, you will need to consider certain factors when choosing your plants.
By having a detailed plan, you can stay on track with your expenses and know what you are doing from start to finish.
If you are a garden enthusiast, you may be thinking of planting your garden yourself. While this is very possible, consider the size of your outdoor space where you want landscaping. Technical aspects can be entrusted to a landscaping professional, including the overall design.
STEP 1: Determine your budget.
Some people may say it is important to set your goals first before your budget. However, knowing how much you can spend on your project should be established first so you don't overspend. You can always separate a wish list and a must-have list that suits your budget.
For example, if your landscaping is for your patio project, you can go with concrete pavers rather than flagstones if the budget is tight.  Knowing your available funds can also mean choosing to forego a fountain or cutting back on your hardscape structures.
STEP 2: Outline your goals.
Once you have established your budget, you can now get to work on your priorities. Are you trying to increase the value of your home before a sale or do you want a garden you can maintain during your retirement?
By knowing your goals, your landscaping contractor can help you come up with the best landscaping design for your home.
STEP 3: Measure the area for landscaping and make a rough sketch showing the yard, the home, and features that you plan to have.
You can make a map of what you want in your landscaping to show to your prospective contractors or for you to plan your project if you are going DIY.
If you are hiring a contractor, he can improve on your initial sketch, and make suggestions that would improve the design of your landscaping project.  Of course, you can also leave it up to the contractor to make a proposed design for your consideration.
STEP 4: Find and choose a reputable landscaping contractor.
If you are not much of a gardener, have no knowledge or experience in gardens or landscaping, and plan to use stone work and other more complex features in your project, it is advisable to hire a landscaping contractor.
Even for a small garden, you may want to hire a landscaper to work on your drainage, stone work, pathways, etc.
Not everyone is skilled in home improvement projects, including landscaping. The quality of your project is important because it significantly affects the value of your home. You will also be investing time and money so ensure that the results will be outstanding and will make your home a more worthy investment.
You can save time and money by comparing FREE and NO OBLIGATION quotes using our short online form on this page.
Take advantage of Landscaping Services from Landscaping Contractors in Toronto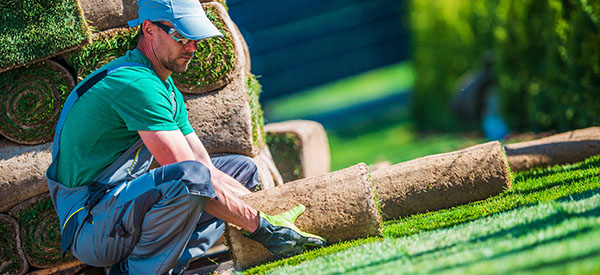 Landscaping companies in Toronto offer a variety of services for your landscaping requirements.
Their goal is to provide you with an outdoor space that will:
Increase your enjoyment of your home
Improve the value of your home
Contribute to preserving the natural beauty of your vicinity
Increase the functionality of your outdoor space
Some of the most important services offered by landscaping contractors include:
Landscaping design
Whether you need a new landscape or want to improve on your existing one, landscape contractors can help you with your goals. They can help you create a striking landscape for your outdoor living space that will increase your sense of pride, comfort, pleasure, and privacy.
You will need to participate in the planning and design process while these experts will work hard to deliver a project that exceeds your expectations.
A landscaping specialist will help you to find the design that complements the beauty of your property and build a personalized haven that is suited to your personality and lifestyle.
Landscape construction
The building aspect of your landscaping project will entail different skills and tradespeople.
At the start, existing features like trees or stonework will be preserved. Existing landscaping will be removed by machines or by hand, if necessary.
Timelines are established and any sub-contractors (lighting, irrigation, fireplace, patio cover, etc.)  will be scheduled in stages.
Soft Landscaping
Soft landscaping refers to the planting of trees and shrubs to enhance the natural beauty of your landscape. Under the Zoning bylaw 438-86, it is defined as an open area that supports vegetation, shrubs, flowers, trees, or grass and must allow the sustenance of plant materials.
It does not include decorative stonework, retaining walls, and other hard-surfaced areas. Artificial turf (grass) is not permitted.
Professional landscaping contractors are familiar with the requirements of the City of Toronto regarding landscaping and will make sure your project is compliant with the Code.
Lawn care and maintenance
Throughout the year – summer, spring, fall, and winter – your lawn will need care and maintenance.
Professional landscaping companies offer lawn care and maintenance services to help you keep your yard as beautiful and clean as possible.
In early spring, fertilization is done. They will take advantage of the fine weather to keep your grass lush and maintain it.  They also make sure your lawn does not become dormant and will take care of mulching and watering your lawn.
Landscaping companies can design a landscape maintenance program that is suited to your needs and budget.
Snow Plowing
Snow removal is also necessary. Landscaping companies usually offer winter maintenance services to help maintain your landscaping.
What do you need for your landscaping project? Fill out the form on this page and connect with the best landscapers in Toronto.
Receive FREE and NO OBLIGATION quotes to help you plan your landscaping project, fast and easy!
GET 3 FREE QUOTES
Compare prices & products for purchasing a heat pump
Landscaping concepts to consider for your landscape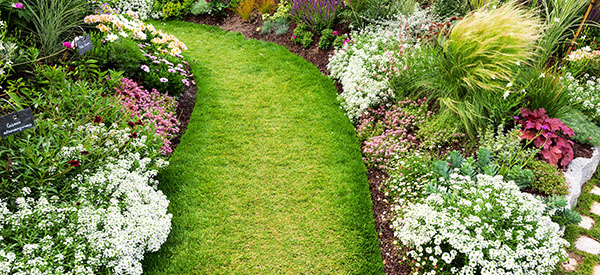 People want to improve their homes with landscaping for a variety of reasons. If you are planning your backyard improvement with landscaping, consider the following landscaping concepts to help you in your design.
By doing so, you can guarantee that the design you choose is suitable for your needs, your lifestyle, and your goals.
Below are a few landscaping concepts worth thinking about when planning your landscape.
Consider your future needs
When you have a young family, the backyard becomes the center of family activity. Your landscaping design must meet your present needs but allow your landscape design to grow, too.
While your children are toddlers, you may not need a lot of play space but once they become older until their teens, they will certainly want to have room to play.
Plan for circulation
You can have a large yard with a sandbox, garden, tree house, swing, and more. A circulation plan will connect these elements with trails, gravel, foot paths, or paved steps. A designer can help you create a circulation plan that allows kids to go around by foot, bicycle, etc.
This will also help you plan for the safety of your kids at play by avoiding exposed aggregates.
Plan your empty nest
If you foresee living in your home until your retirement, you should also consider what your landscape would be in your empty nest.
Once your kids have grown and left, your lawn can become other things that interest you such as a gourmet garden, or a rose garden. Retirement gives you more time to tinker around in the garden. If you are interested in horticulture, this can be part of your patio design.
Outdoor cooking.
If your family loves to cook or prepare food outdoors, you can plan to have a grill and adjacent counter space or bar. Comfortable seating also helps to keep guests relaxed and allows food and drinks to be served.
You may be interested in incorporating an outdoor kitchen, a grill, or a bar if you love to entertain in your backyard.
Organic gardening
With organic foods commanding such high prices, more and more people are getting involved in organic gardening. Even a small yard can produce adequate greens for making salads. Your landscape designer can help make suitable space for growing organics where they can get sufficient sunlight.
If done creatively, it can even be the "pièce de résistance" of your backyard.
Alternatives to grass
Not everyone is crazy about the idea of grass. They are high-maintenance and expensive. You can choose to use turf grass alternatives that can be walked on. A landscaping contractor can provide you with choices to help you find the best options for your project.
Discuss your landscaping design with professional landscapers and benefit from their experience, expertise, and professional advice.
A good landscape professional can help you create the best landscape for your property at a reasonable cost.
How much does landscaping cost in Toronto?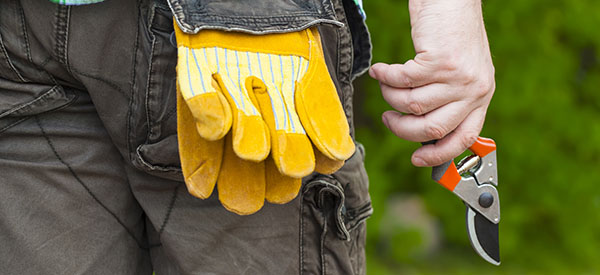 We are not going to sugar-coat it; landscaping in Toronto is expensive.
A landscaping project can cost from less than $10,000 to $100,000, depending on the size of your yard and your landscape design.
Keep in mind that a landscaping project is a major investment on your part which can tremendously increase the value of your home. In fact, experts recommend spending about 10% of your home's net worth on landscaping. Thus, if your home is valued at about $350,000, you should prepare a budget for landscaping in the vicinity of $35,000.
Factors that affect the cost of residential landscaping
Several factors play a role in how much your landscaping will cost. These include:
The size of your outdoor space
Your choice of plants and materials
Other features you want to include (swimming pool, pond, pergola, arbor, trellis, fountain, fire pit)
Materials (concrete pavers, flagstone, gravel, granite)
Labor costs
It is impossible to give an accurate price for landscaping in Toronto without having the specific details of the project. A landscaping professional can help you understand the budget that you need to achieve your landscape goals. He can also help you to source the features or materials you need based on low-end, mid-range, or a high-end budget.
As a rule of thumb, always weigh your best options and decide based on quality and price. A local landscaping contractor can assess your property to give you a proposal that meets your requirements.
You can also check out this guide for patio renovations in Toronto to help you plan your outdoor space renovation.
Homeowners' guide to choosing a landscaping contractor in Toronto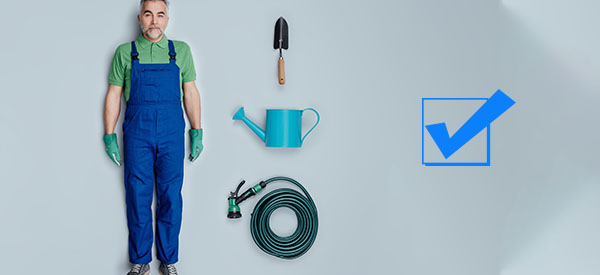 Landscaping is a big investment to increase the value of your home. It is also important because it can improve the quality of your life and your lifestyle. With great landscaping, you can enjoy more time outdoors with your family or friends.
There are many landscaping companies in Toronto.
Use the following criteria in your selection to ensure a cost-effective and successful project.
Scope of expertise
What are the specific landscaping disciplines you require? Your contractor must be skilled in all these aspects or at the very least be connected with reputable sub-contractors. For instance, your contractor may sub-contract demolition works, lighting, or carpentry.
If possible, look for a landscape contractor that will be your one-stop-shop for your landscaping needs.
Years of experience
How many years has the company been in the industry using its current name? It is best to hire a company with at least 5 years of operation. It is also advisable to check on the years of experience of its key people, specifically those to be assigned to your project.
Workers' Compensation Insurance
Landscape contractors are mandated to have Workers' Compensation Insurance to cover workplace injuries.  If you neglect this, you can be held liable for any injuries that occur in your home during the project.
Liability insurance
Landscaping contractors are required by law to carry liability insurance as protection for any accidents that cause damage to your property or a neighboring property.
Ask for a certificate of insurance (minimum of $1 Million commercial insurance) covering physical injuries and damage to property.
Written contract
Look for a written contract that specifies the scope of the work, start and completion dates, payment and terms, and other stipulations such as permits, clean-up, etc.
A written contract protects contractors and homeowners and defines how the project is carried out.
References
Ask for references from suppliers and previous clients that you can verify.  Supplier references are important to protect you from any liabilities from creditors while customer references allow you to check on the quality of the work.
Membership in reputable trade associations
Landscaping contractors who are members of a trade association such as Landscape Ontario (LOHTA) follow a code of ethics and standards of practice. Reputable contractors adhere to industry standards and care about their reputation.
You can use our platform to find the right landscaping professional for your project. We have carefully screened our partners based on their qualifications, experience, service, and professionalism.
Are you unsure of how to find the right landscaping contractor for your project? Avoid making mistakes that could compromise the quality of your home and save time and money.
Take 2 minutes to fill out the form to request for free landscaping quotes from reputable landscaping professionals near you.
Our partners are all licensed, insured, and reliable to ensure the quality of your home improvement project.