5 December 2019,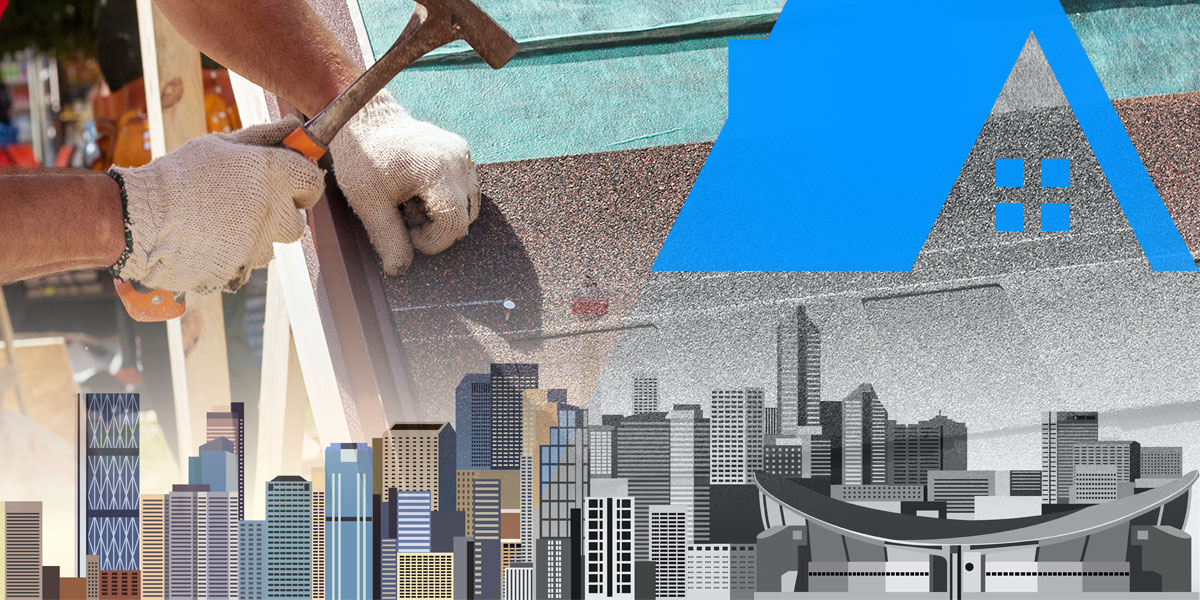 The roof of your home is one of its most important components because it protects you and your home from the elements.
Aside from the protection your roof provides, it also plays a big role in your home's exterior appearance and home value.
If you have noticed defects in the roof such as leaks, sagging roof, etc., you can find the best roofing solutions from reputable roof specialists in Calgary.
Our online platform allows you to receive quotes, free of charge, from licensed roof contractors to save time and money!
7 Warning signs that your roof needs a replacement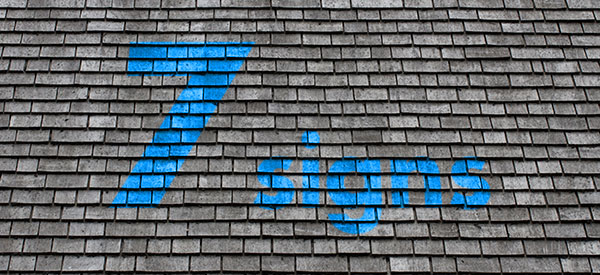 The home is the biggest investment that most Canadians make in their lifetime.
The roof needs to be in good shape so that other parts of the home such as the ceiling, walls, floors, etc. also remain in good condition.
How long can a roof last and how do you know when it is time to replace the roof?
The average lifespan of your roof
A roof's lifespan would depend on the material. Cedar shakes and shingles can last up to 30 years with good maintenance while laminate shingles usually last 25 years.
There are several factors that affect how long a roof lasts:
Exposure to the sun
The sun's UV rays cause damage to shingles over time. The amount of exposure will directly affect the lifespan of your roof.
Proximity to trees
Tree branches that come in contact with the roof along with falling limbs will have a negative effect on the health of the roof.
Slope of the roof
A steep roof allows snow and water to slide off more easily than a flat roof. If you have a flat roof, it must be properly installed to keep it watertight.
Weather conditions
Severe weather conditions that bring rain, winds, hail, or snow have adverse effects on your roof. Drastic changes in temperature can also cause shingles to contract or expand.
Signs your roof is in trouble
Your roof will have visible signs of damage or problems inside and outside your home.  Watch for mildew, leaks, water stains, and sunlight coming from the roof. These are signs your roof needs repairs or replacement.
Watch out for these 7 warning signs:
1 Is your roof sagging? This is not good- your roof is crying for a replacement!
2 Damaged flashing- water can come in and cause damage to your home's interior.
3 Peeling paint can be due to high moisture or humidity from poor ventilation.
4 Wall or ceiling stains
5 Mold or mildew- If you see mold or mildew in the attic, under the shingles, or your ceiling, it is an indication that your roof is failing.
6 Missing or cracked shingles – the roof is not protecting the home from the elements anymore because it is not performing as well as it should.
7 Dark spots on the roof- The shingles may have lost their granules.
There may be deposits in your gutter.
These signs indicate it may be time for a roof replacement!
Protect your most important investment by keeping your roof in the best condition with a roof replacement!
8 Increasing energy bills.
A spike in your energy bills can be due to inadequate ventilation in the attic which traps moisture in and negatively affects the effectiveness of insulation.
Your air conditioner or heater will work overtime to maintain your ideal temperature.
Whether you choose laminate, cedar, or asphalt shingles, it is important to have the best roof over your head for your protection and enhance the value of your property.
If you are still not sure if you need a roof replacement, the best thing to do is to get in touch with a roofing specialist to evaluate your roof's condition.
Use the form on this page (it only takes 2 minutes) to connect with roofing contractors in Calgary to save time and money!
Free and No Obligation so you have nothing to worry about.
Benefits of a roof replacement and how to choose a roof for your home

If your roof is in bad shape, there is no reason to delay a roof replacement.
To save money, some homeowners would try to avoid a roof replacement and insist on roof repairs.
Some repairs are only temporary and will not last long.
Thus, getting a roof replacement may actually save you money in the end!
Benefits of a roof replacement
There are signs that your roof needs a replacement. Despite the huge cost, a roof replacement provides many benefits:
✓  It solves the roofing problem completely
Unlike repairs which are temporary, a roof replacement is a complete solution. You will get peace of mind that the roof over your head will keep you safe from the elements.
✓  You will get a much stronger roof.
A new roof will be strong and durable and will last your for many, many years.
✓  Safety and comfort
A roof replacement will increase the safety of your home and the comfort of your family. You no longer need to worry about leaks, mold, and other problems.
✓  Savings
An efficient roof will help you save money from your energy bills.
✓  Miscellaneous services
When you ask a roofing contractor to replace your roof, you can also take advantage of other services such as gutter cleaning or repair, eaves trough installation, siding, ventilation, etc. This is the perfect opportunity for you to fix other problems related to your roof.
Popular roofing options in Calgary from roofing professionals
There are several options for roofing that you can consider depending on your taste and budget.
Of course, you would want to know the cost, the benefits, the lifespan, and the durability of each type of roof.
Which is the best roofing material and how do you choose?
1
ASPHALT SHINGLE
It is the most popular roofing material used in North America.
Roofing contractors have high-quality fibreglass laminated asphalt shingles in many different colors and styles that would suit your home.
Pros and Cons of Asphalt Shingle Roofs

Pros
Cons
Easy to install and low in maintenance
Severe weather conditions can dislodge the granules covering the shingles
Least expensive
Shingles can break due to impact of stones, falling tree limbs, etc.
Granules on the shingles deflect harmful UV rays
May not last as long as more expensive roofing materials
Comes in a variety of colors and shapes
If not properly installed, shingles can become loose and allow water infiltration
Fire-resistant
Asphalt roofs can last for 20 years which makes it an ideal option for homeowners who need a roof replacement that is lower in cost.
If you believe you will be living in your home much longer than 20 years and want a longer-lasting roof, you may want to invest in a more expensive roof with a longer lifespan.
2
LAMINATE ROOFING
Laminate roofing is more durable than asphalt shingle roofs because they have fiberglass mats.
They can stand up to severe weather conditions and can easily last as long as 20 years.
Pros and Cons of Laminate Roofing

Pros
Cons
More durable than asphalt shingles
More expensive than other materials
Can last as long as 35 years with proper maintenance
Heavier and may not be suitable for all homes. They are thicker than asphalt shingles and have a heavier base.
Can withstand extreme weather conditions
Can increase the resale value of a home
Easy to install
You should ask a reputable roofing contractor if laminate roofing is suitable for your house before making your choice.
Roofing specialists can help you determine the right roofing material for your property.
3
CEDAR SHAKES/SHINGLES
Cedar roofing is a popular choice from cottages to large homes.
You can get many benefits from a cedar roofing but every homeowner must base his decision on his individual needs.
Pros and Cons of Cedar Shakes/Shingles

Pros
Cons
Exceptionally attractive
Higher cost
Highly-resistant to hurricanes, heavy rains, snowstorms
Needs regular maintenance
Durability
Higher installation costs
Energy-efficient due to natural insulation
In truth, the benefits of cedar roofing outweigh the disadvantages but of course, you alone can decide. Despite the higher cost, cedar roofing provides a high return on investment because it lasts much longer than other roofing materials and increases the value of your home.
You can request FREE and NO OBLIGATION quotes from our partner roofing contractors so you can compare and find the best roofing solution for your needs.
4
RUBBER/EUROSHIELD
Rubber roofing is a Canadian technology and is ideal for the harsh climate of the region.
They are available in 2 choices – slate or cedar shake.
They also come in assorted colors and are quite attractive. Rubber roofing is environment-friendly as they use recyclable materials.
Pros and Cons of Rubber roofing

Pros
Cons

Environment-friendly, made of recycled materials

Must be installed by a factory-certified professional
Very attractive

Higher labor cost
Superior performance, can withstand hail storms and hurricanes

More expensive
Home insurance companies recognize the superior performance of rubber roofing.
Many insurers offer premium reductions for homeowners who go green.
Do you know which roof is best for your home?
Check with a reputable roofing contractor for roofing solutions that meet your needs and budget.
Compare quotes and save time and money!
Fill out the form on this page to connect with our roofing partners serving your area.
4 Things every homeowner must do when replacing the roof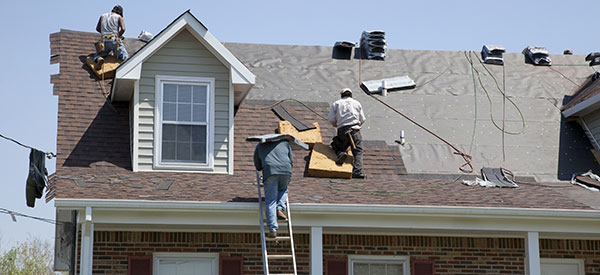 Without a doubt, the roof is the most important part of any home.
Of course, a homeowner would think twice before replacing a roof because of the high cost.
However, it cannot be denied that the roof plays a big part in the aesthetics of your exterior and it also protects the home and the family from the elements.
As you will be spending thousands of dollars on a roof replacement, make sure you are spending your money wisely.
Here are 4 things every homeowner must do before a roof replacement.
Shop around and compare.
Many homeowners end up choosing a roof contractor based on the lowest price.
You should know that some roofers hire temp or low-wage workers so they can give the lowest quotes.
Since roof replacements take as long as 20 years, repeat business is not a high priority among some contractors.
This means you must be careful about your choice or roofing contractor so that you the work is done satisfactorily and for the best price.
If you need a roof replacement, shop around and compare prices and services, looking into the contractor's reputation, insurance, track record, and experience.
To get started, use a reliable online platform, Compare Home Quotes, to get free and no obligation quotes from roofing specialists in your area.
Go for the best quality you can afford.
You wouldn't want to have to deal with roof problems again too soon.
Go for the best quality roof you can avoid so you don't need to worry again about a roof replacement and even increase the value of your property.
Use this opportunity to have your exterior inspected – flashing, gutter, siding – so your home's exterior is well-maintained.
Roofing contractors offer other services related to the roof which you can avail of at a lower cost when done with a roof replacement.
Study your paperwork.
A roof replacement is usually quick and depending on the size and style of the roof, it can be completed in a few days.
It will cost you a lot of money and even expose you to some liability.
For your own protection, make sure that you have:
The required permit from your municipality to make sure the work complies with the Alberta Building Code. For more information about permits or Codes and Standards, you can visit the Alberta Public Safety Division.
The contract which stipulates the warranty, the materials, scope of the work, and the cost and schedule of payment
Confirmation of your contractor's insurance covering the project (workers' compensation and general liability).
Check if the contractor has done the clean-up.
After a roofing project, thousands of nails that came from your old roof can be lying around.
Before you make the final payment, make sure your contractor has done a final clean-up.
You don't want accidents or damage to your cars from nails and other debris left lying around.
Various essential services offered by roofing contractors in Calgary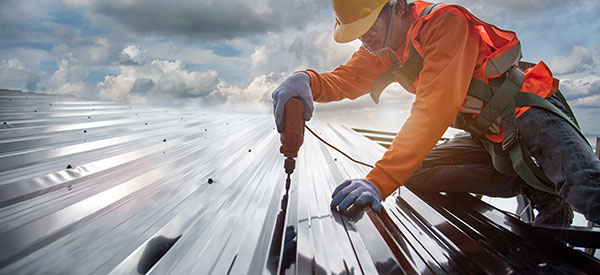 In Calgary, sub-zero winters and hot and humid summers can cause damage to residential roofs.
Roofing specialists are available to help with all types of roofing problems with essential services that suit your budget.
GUTTER CLEANING
Gutter cleaning can be time-consuming and laborious but it is important.
Gutters are the first line of defense around the foundation of the home.
It carries water running off the roof to down spouts so that the soil is not eroded and avoid the foundation from becoming wet.
A foundation exposed to water can lead to many bigger issues.
Gutters can become full of leaves and other debris that make your gutters blocked or too heavy.
They can start to pull away from the house and make your exterior very unattractive.
Roofing contractors offer gutter cleaning services to help you maintain the roof and its related components.
It is advisable to clean gutters twice a year, in spring and late fall.
RESIDENTIAL ROOF REPAIR
A roofing specialist will conduct a roof inspection and advise you what repairs are needed.
For instance, if water has penetrated the roof, your roof structure can be compromised.
Early inspection can stop damage and save you a lot of money.
Residential roof repairs include loose flashing or gutters, missing shingles, ice dams, temporary tarping, attic condensation issues, and skylight leaks.
Many roofing companies offer 24/7 emergency roof repair services throughout Calgary for hail and wind damage, leaks, and other exterior repair services.

SHINGLE REPAIR
Shingles can come loose from falling tree limbs or stones.
Roofing contractors can replace shingles and repair other issues with your roof.

EXTERIOR SIDING REPAIR
If you are having your roof repaired or replaced, it may also be a good time for exterior siding repair or renovation.
Some roofing contractors also provide exterior siding renovations as part of their services.
SOFFIT AND FASCIA INSTALLATION
A soffit adds to the aesthetics of the home and provides proper air circulation.
You can choose from vinyl, aluminum, fiber cement, or steel.
A fascia protects the roof and its interior by blocking moisture.
It can be made of cedar, aluminum, or vinyl.
You can have an attractive roof with a soffit and fascia installation from reputable roofing contractors in Calgary.
EAVES TROUGH INSTALLATION
A good eaves trough system also provides numerous benefits.
It works to move water away from the home to prevent flooding of the basement or damage to your exterior.
You can also ask your roofing contractor about an eaves trough system to complement your roof.
It pays to work with reputable contractors from our network for your roofing or exterior needs.
You can compare FREE and NO OBLIGATION quotes to find the best prices for your roofing needs.
Do you want to know more about exterior renovation services for your home?
Get more tips including fence renovations in Calgary right here.
Fill out the form on this page and we will connect your with our partner contractors so you can save time and money with high-quality roofing services.
How do roofing contractors charge for a new roof in Calgary?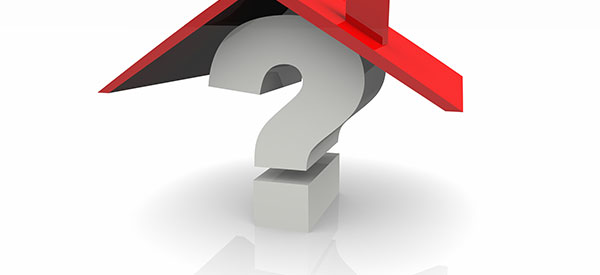 A new roof costs a lot of money but it cannot be postponed.
The urgency of a new roof does not mean, though, that you can just hire the first contractor you can find.
It pays to know how much a new roof in Calgary costs and how to find the right roofing solution for your needs.
How do roofing contractors charge for a roof replacement?
It is not advisable for a homeowner to replace his own roof.
It is an extremely dangerous work but when not properly done, it can put your home at risk for damage.
Roofing specialists charge labor for the removal of your existing roof.
It could cost from $100 up per square to remove and much more if it is a double or a triple layer.
If your roof is steep, your labor costs could be higher.
Contractors will also charge labor and installation for gutters, flashing, trim, or soffit and fascia.
And of course, you will also pay for the cost of the roofing materials, asphalt shingles being less expensive.
In Calgary, a roof replacement costs, on average, from $5,000 to $10,000 or more, depending on the extent of the damage, selected materials, and the size and style of the roof.
Ask a roofing specialist to inspect your roof if you are experiencing problems.
When they recommend a roof replacement, it is best not to delay.
You can always get a second opinion by comparing offers of several roofing companies.
The important thing is to find the best price and quality and don't wait too long!
Compare roofing solutions to find the best price with just 1 form
If you are a homeowner searching for affordable roof replacement solutions, you have come to the right place!
Out network consists of reputable and licensed contractors for roofing and other exterior renovation services for your needs.
We have carefully screened and verified our partners for their qualifications, experience, reputation, and service to make sure they provide outstanding and reliable services to our users.
You can compare roofing solutions and all other types of home renovation projects so you can save time and money.
Fill out the form below to connect with contractors in Calgary so you can find the best price.
Any type of home renovation is a big investment which has an impact on the safety and comfort of your family as well as the value of your property.
Thus, it is critical that you choose to work only with a contractor that has the expertise and a solid reputation that you can trust.
Compare roofing solutions using our online request form. It only takes 2 minutes.
We will connect you with reliable roofing specialists who can provide you with reasonable quotes, FREE OF CHARGE!