2 August 2019,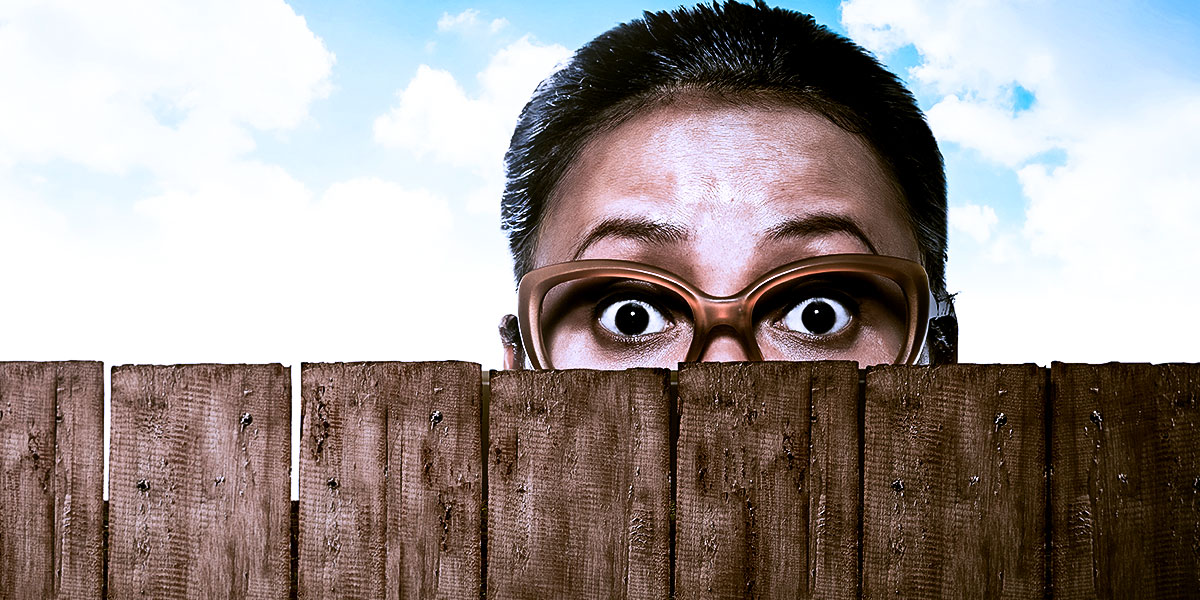 Do you need a fence for your property in Calgary?
A fence is important because it protects your privacy, provides your property and your family with security, and contributes to the aesthetics of your home's exterior.
Your fence is one of the first that people see in your home. Their first impression could start with what your exterior looks like.
Thus, the value of your home is also affected by the quality of your fence.
Furthermore, the security of your home and the safety of your family is also enhanced by a good-quality fence.
If you are planning a home exterior renovation or want to increase your home's security, plan a fence installation with reputable fence contractors in our network.
Reasons to renovate your fence: benefits of fence renovation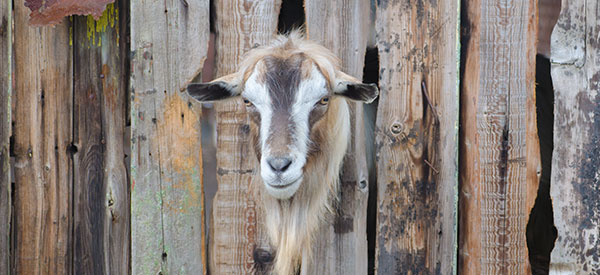 Exterior home improvement projects make up about 40% of total home renovations.
This includes:
Installing a deck or patio
Landscaping
Fencing
Adding a garage
Exterior painting
Improving sidings, gutters, or eaves troughs.
A fence is an important exterior home renovation because it protects your property, your privacy, and has a great impact on your curb appeal.
WHAT ARE THE 4 REASONS WHY PEOPLE RENOVATE THEIR FENCES?
To sell a house
A good-looking fence can attract more homebuyers because it increases curb appeal.
Not all renovations on a house give a good return on investment.
If you are renovating to sell a house, it is smart to put your money on practical renovations such as improving your fence.
Increase security
Your fence secures your property.
The higher the quality of your fence, the harder it will be for intruders to access your property.
You can choose from a wide selection of fences – wood, vinyl, PVC- to suit your needs and budget.
Privacy protection
People have different ideas about what they want others to see from outside of the property.
A fence can guard your privacy and make you feel safer.
Increase home value
Your home could be your biggest investment.
As such, you want to protect the value of your home by keeping it as fresh and well-maintained as possible.
Keeping your fence in a good condition and updating the quality of your fence is a good way to protect your home's market value.
Investing in a high-quality fence can pay off in the long run.
See what other home renovations can help increase your home's value.
Whatever your reason for wanting to renovate your fence, you are in the right place.  Our network consists of reputable and experienced contractors in Calgary.
Are you also planning a patio renovation project in Calgary? Our partners will be happy to provide you with free and no obligation quotes you can compare and choose from.
Just fill out the short online form on this page to receive your FREE QUOTES!
Which type of fence suits your needs and budget?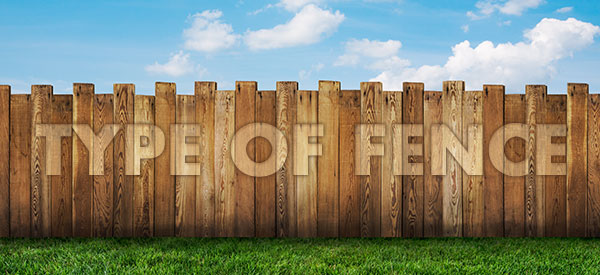 Fences are structures that are used to prevent or restrict access to a property, block or limit visibility, bar noise, as an accessory to your exterior, or to mark property boundaries.
When searching for the perfect fence for your home, there are several types you can choose from.
Each type of fence offers benefits as well as disadvantages.
It is, therefore, important for you to study your options carefully and to choose wisely.
Whatever you choose, you must get a fence that can withstand weather conditions and last for a long time.
WOOD FENCE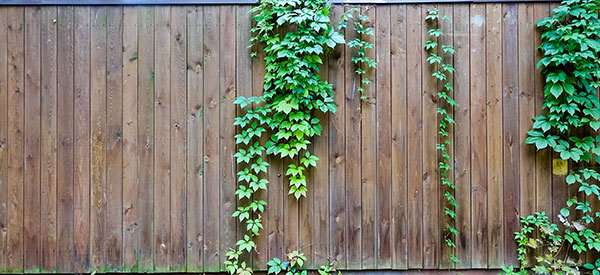 Wood fences are very popular in Calgary residential properties. They come in many designs and materials. You can choose a wood fence as a unique and affordable way to increase your home's value, security, and privacy.
A fence made of solid wood with an appealing design will enhance the curb appeal of your house.
Choices include cedar, exotic hardwood, custom wood, treated fences, etc.
They are also available in gray, brown, or green (pressure-treated).
Types of wood fences
Vertical wood fence:
Vertical slat fencing is a popular choice among homeowners. You can find them in many neighborhoods – pickets, between fence posts, or as vertical slats.
You have many options in terms of style and height including cedar slats or the traditional wood picket fence.
A vertical wood fence can protect your property and your privacy quite effectively.
Horizontal wood fence:
Horizontal wood fences are modern and attractive. It can add to the aesthetics of your landscaping and enhance curb appeal.
It also increases the privacy of your outdoor living space such as a deck or patio.
Other great benefits of wood fences
Wood fencing offers many great benefits to homeowners, such as:
Highly acceptable in Calgary neighborhoods
Can be customized to suit your preference
Easy to change their colors as you wish or when needed
Wide variety of stains or paints to choose from
Suitable for conventional or traditional home designs
Are you leaning towards a wooden fence for your property? You can ask for free quotes to compare costs from our reputable partners today.
PRESSURE-TREATED FENCE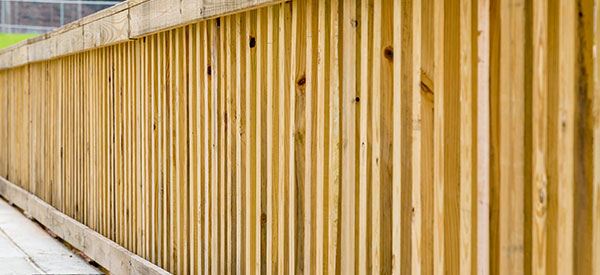 Pressure-treated wood has been treated with chemical preservatives to prevent termite damage, decay, and rotting.
This type of fence can add curb appeal to your property.
They provide more privacy and security and are suitable to the harsh weather conditions in Calgary.
You can have a long-lasting fence with a pressure-treated fence without spending a lot of money.
Benefits of pressure-treated fences:
More affordable than other materials like redwood
Durable
Eco-friendly
Low-maintenance
Consider a pressure-treated wood fence for your backyard for your renovation.
VINYL FENCE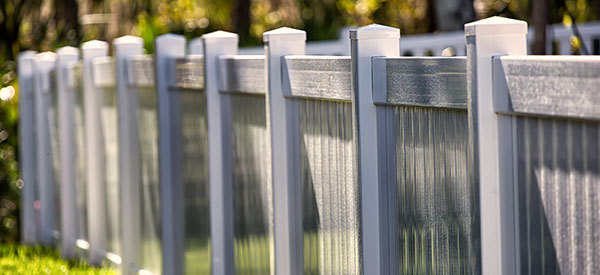 Vinyl fences are environmentally-friendly and easy to maintain.  For these reasons, they are popular among homeowners. They are also very affordable and durable.
They are made of PVC and provide easy to maintain and durable options to chain-link or wood fences. They can be used for privacy purposes, for aesthetic appeal, for residential security, or for marking property lines.
Benefits of Vinyl Fences
Made with 100% recyclable materials
Does not need a chemical application such as stain or paint
Zero-maintenance required
Rot-resistant
Stronger than wood fencing
Will not warp
Vinyl fences also offer a variety of colors like clay, walnut, maple, gray, white, or almond. Thus, it can be made to look like wood.
Vinyl picket fences or vinyl privacy fences are quite popular in Calgary.
They are diverse in design, colors, and styles so you can choose the perfect fence for your home.
Consider a white vinyl picket fence, a horizontal vinyl fence, or a scalloped vinyl picket for your home.
ORNAMENTAL FENCING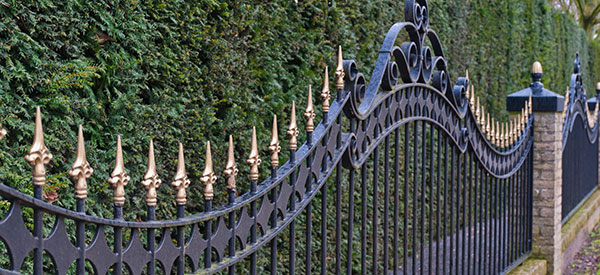 Are you interested in a wrought-iron fence?
Elegant and classic in style, ornamental iron fences provide numerous benefits to homeowners.
Wrought-iron fences are available in 3 styles namely:
Classic: has a sharp point at the upper end of the slat (protection against anyone jumping the fence)
Genesis: Has custom-made quad flares
Majestic: No upward spikes but each slat features a horizontal bar
Many of these fences are black but powder coating choices are available to suit your preference.
Benefits of Ornamental fences
Tough but malleable
Corrosion-resistant
Visually appealing
Traditional
Can resist damage for many years
Easy to install
An elegant ornamental fence can be a long-term investment with huge benefits to homeowners. Find out the cost of a wrought-iron fence by filling out the online request form on this page.
CHAIN-LINK FENCE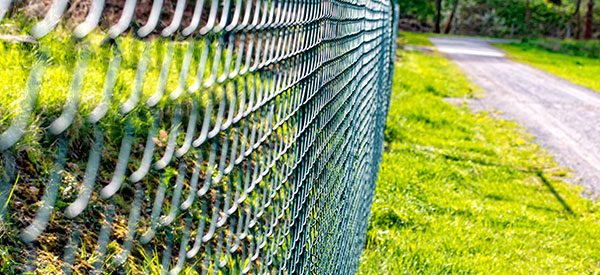 Chain-link fences have been popular in Calgary for decades.
They are also called cyclone fest, zigzag-shaped steel wires often used in commercial properties, public arenas, etc.
Homeowners choose chain-link fences when aesthetics is not a high priority.
They are durable, very affordable, and easy to install and remove.
Benefits of Chain-link fences
Simple in design
Economical (cost estimated on foot-by-foot basis)
Strong (made of galvanized steel)
No maintenance required
Does not warp
Easy to install and remove (mostly used as a temporary security solution)
You can choose a thicker steel gauge if you want a stronger or more durable fence. It is also available in different colors (black, brown, green, and galvanized).
Contact a chain link fence contractor today by using our short online form to receive FREE and NO OBLIGATION quotes.
Save time and money with your fencing project.
ACREAGE AND FARM FENCING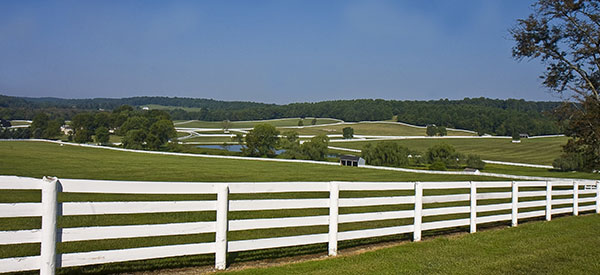 Are you looking for a fence for your rural property?  A fence will mark your property clearly and also protect your livestock.
Installing a fence on an acreage or farm property can seem overwhelming but our partner fence contractors in Calgary will provide you with the best and most convenient solutions.
Find out what type of agricultural fencing is most suitable for your project.
High Tensile Wire Fence
High-tensile wire fences are quite popular in Alberta for use in agricultural fencing.
Made of smooth wire that is pulled at high tension and using posts as support, they are strong and durable.
It can be used for livestock fencing and farm fencing.
You can also opt to have electrical wires in the fence to prevent livestock from pushing the fence repeatedly and avoid wear and tear.
This type of fence can be permanent or temporary.
It also comes in a variety of colors.
Barbed wire fence
Barbed wire fences are also frequently used in farms and rural areas in Calgary.
It is very economical for enclosures and cattle pastures.
They can be installed on top of chain link fences for higher security for industrial and commercial properties.
Barbed wire (galvanized) products differ in thickness and spacing of barbs to suit your needs.
Split Cedar
Split cedar fences are visually appealing and affordable.
Due to their rustic and western appeal, split cedar fences are popular in rural communities.
They also require little or no maintenance.
Garden Fence
Vinyl, wire, or ornamental fences are available for garden fencing.
If you are worried about wild life invading your garden or you simply need an attractive garden fence, request for quotes from reputable contractors to plan your budget.
Game Fence
Generally, a game fence is 8 feet high and are used for paddock perimeter fencing or pasture.
They can also be used to keep away wild game from crops or for wolf dogs and huskies or dog run enclosures.
Horse Fence
You can choose to install wire fencing, post and rail fencing, split cedar, or high tensile wire for horse fencing.
Dog runs or kennels
If you have a commercial dog kennel or need an outdoor dog kennel, you can choose chain link fencing or ask a professional fence contractor for your best options.
Corrals/Paddocks
Plank fencing, vinyl rail fencing, barbed wire, split cedar, plank fencing, or wire fencing are suitable options for corrals and paddocks.
Farm Page wire fence
Page wire fencing is suitable for enclosing livestock such as goats, sheep, pigs, cows, horses, or dogs.
They are made with continuous galvanized mesh that is attached to wood or steel posts.
Whatever type of agricultural or farm fence is needed for your property, you can save time and money
by using our short online form to request FREE and NO OBLIGATION quotes.
Our partners, reputable fence contractors in Calgary, will be happy to provide the best quotes that suit your needs and budget.
Important Things to Know about Building a Fence in Calgary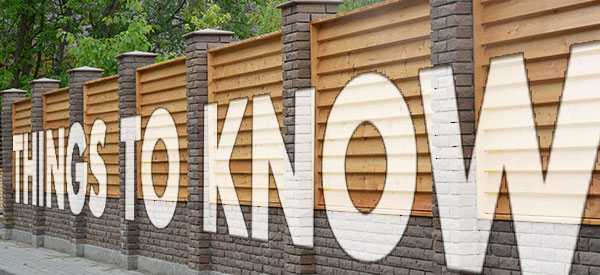 Building a fence will protect your property and increase your privacy and also add value to your home.
There are important things to know before you begin digging a fence.
Not educating yourself about requirements and processes can cost you money in the future.
You need to think about the following before your fencing project:
Purpose for building a fence
Materials and cost
Fencing regulations in your area
Choice of fence contractor
Purpose for building a fence
A fence can make your property more secure and attractive.
The benefits of fences include:
More privacy
Keep away critters or stray animals
More security
Curb appeal
Noise Barrier
Establish your reason for building a fence to be able to choose the right size, type, style, and material that suits you.
High solid wooden fences block out traffic noise more effectively.
Chain-link fences are suitable for keeping pets in the yard.
Materials and Cost
You may find yourself overwhelmed with the choice of material for your fence because of the variety available in the market.
The climate in Alberta is cold and dry, therefore, consider the most suitable material for longevity.
Wood is popular and does well in Calgary temperatures.
Using pressure-treated lumber and waterproof sealant will make wood fences last longer.
Chain-link fences are also preferred by many homeowners due to affordability and durability.
Ground and soil conditions must also be considered along with the climate. 
They all affect how well you can set posts for your fence.
Professional contractors know how to estimate the depth of post holes that are required for the type of fence, the wind, terrain, and style of fence you want.
The costs for fence installation will vary depending on the size, material, and style of the fence you choose.
For wood fences, cedar will cost more than pressure-treated lumber.
To get an accurate idea of the cost of your fence, ask for free online quotes using the short form on this page.
Calgary fencing by-laws
Calgary has regulations for fencing which you should know to avoid paying fines or having to rebuild your fence.
In general, a fence does not require a permit if:
It is not higher than 2m (6'-6") in the rear yard
It is not higher than 1.2m (4'-0") in the front yard
It is not higher than 0.75m (2'-6") in a corner visibility triangle
The gate is not higher than 2.5m (8'-2").
Usually, a building permit or safety approval is not required as long as your design and location meet land-use by law specifications. A fence cannot be placed on City property or any utility right-of-way.  Check your real property report for property lines and any URW.
Learn more about permits for fences in Calgary to make sure your project meets the criteria.
Choice of fencing contractor
You can find many licensed contractors for fences in Calgary.
It is important to choose your contractor wisely because they may not have the same prices and also offer different warranties and quality of work.
To find the best fencing contractor that meets your needs, take the time to ask the right questions.
Questions to ask before hiring a fence contractor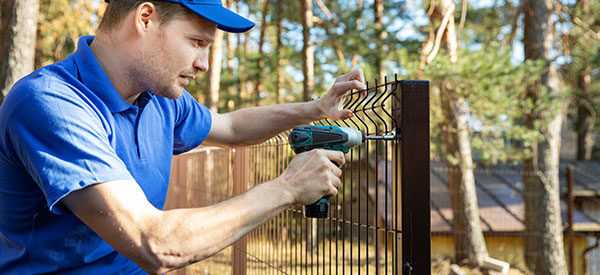 It is critical to ask the right questions before hiring a fence contractor to make sure you understand what the work entails and your expectations are met.
Below are some questions you should ask before your fencing project:
Are you licensed and insured?
A handyman is not a smart option for a fencing project.
It will cost you much less but you will be taking on more risks, including poor quality of installation and liability for injuries or damage.
It is also important to work only with licensed contractors to avoid future complications with your project.
Service Alberta has a nifty tool that searches active licenses in the province for you.
Do you need a deposit?
Many reputable fence contractors don't need a deposit before construction of the fence but this should be verified with your selected contractor.
Some contractors offer financing programs for fencing and deck building projects.
Do you offer a warranty?
Professional contractors provide a warranty for the finished product.
Labor warranty can be two years (at least) or more while materials warranty should be passed on to the homeowner.
It is also important to make sure you are dealing with a stable company because your warranty is good only if the company is still operating years after the installation.
What are the additional charges?
Contractors will do their best to provide you with an accurate price for the project.
It is important to establish with your contractor if there could be additional charges along the way.
This will help you plan your budget and avoid nasty surprises during construction.
You can start looking for a qualified and experienced fence contractor in your area by filling out our online request form.
Remember – this service is completely free and without any commitment on your part.
Plan your fencing project with high-quality quotes from our reputable partners!
If you are planning commercial renovations in Calgary, find out the best contractors in your area.
The cost of installing a fence: Compare different types of fencing
To a homeowner planning a fencing project, the cost is a critical factor in decision-making.
The cost of your fence will depend on the materials you choose and the size of your fence.
If you require gates, they will cost extra.
You can expect to pay from $15 to $50 per linear foot for a fence made of common materials, including labor cost.
Labor and materials make-up the total cost of your fencing project.
On average, the cost of a fence is $1,650 to less than $4,000.
A privacy fence (about 150 ft.) has an average price of $2,800 with prices ranging from $1,500 to $8,300.Wood fences start at $10 to $30 per linear ft.
Vinyl fences start at $20 to $40 per linear ft.
Metal or aluminum fences start at $35 to $50 per linear ft.
Vinyl fences cost around $3,000 – $6,000 (for 150 linear ft.)
A chain-link fence can cost from $1,000 to less than $3,000, on average.
They are affordable fences with very little maintenance required but may not be as visually pleasing as other types of fences.
It is easy to know the price of the fence you want for your home. You can obtain multiple quotes to compare from licensed fence contractors in your area.
Fill out the form today to receive your free and no commitment quotes for your fencing project.
Frequently asked questions about residential or other types of fencing in Calgary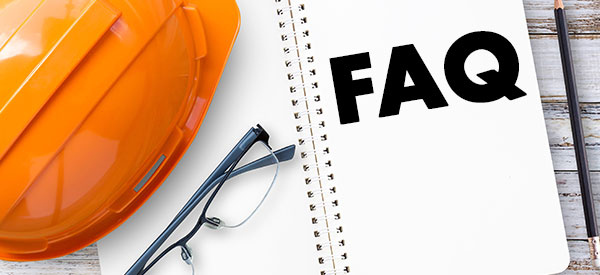 Before you start a fencing project, you will need to know the answers to common questions that can guide you in planning your project.
Below, you will find some of the most common questions about fencing in Calgary to get you started.
How long does it take to construct a fence?
Building a fence is usually custom work.  Several factors are taken into account when estimating the duration of the project.
For example, it could take only 2-5 days to construct a simple wooden fence for a 100-200 foot yard where the ground conditions are normal.  The work will include removal of an existing fence and clean-up after installation.
Essentially, factors that affect the time of completion includes weather conditions, size of the yard, ground conditions, material delays, and the complexity of the design.
How much does it cost to build a fence?
The cost of building a fence depends on the type of fence you choose. Additional costs can apply such as unusual ground conditions – roots, clay, concrete, boulders- that must be removed prior to the installation.
Do contractors provide a warranty?
Professional and reputable fence contractors offer a warranty for a fencing project and the period of the warranty may vary from one contractor to another.
Is it better to install a wood fence or a vinyl fence in Calgary?
Wood and vinyl fences are both able to withstand the local climate. Both of them offer advantages and disadvantages related to fluctuating temperatures.
While wood is quite popular, they are susceptible to moisture and proper waterproof sealing is required to keep the wood in good condition. Homeowners choose wooden fences because they come in a wider variety of designs, can be painted with different colors, and is more solid than vinyl.
In contrast, vinyl does not warp, fade, or rot and needs very little maintenance.  However, there are limited styles for vinyl while wood can be customized to your requirements.  The appearance of a vinyl fence generally remains the same throughout its lifespan.
In terms of cost, vinyl may cost higher upfront than wood. Because vinyl fences don't need maintenance, they cost less in the long run.
How can I maintain my chain link fence?
Chain-link fences are durable but they are not completely maintenance-free.  They are resistant to environmental and pest damage but they do rust. You can paint your fence with rust-resistant finish for protection. It is also advisable to periodically wash away dirt and mud from the fence to avoid damage to springs, latches, and joints.
What fence is suitable for building on a slope?
Fencing can be more complex if your yard has a slope.  There are two choices: angled and step down.
With step down fencing, every section looks similar to those installed on flat ground. Vertical slats are in a perpendicular position to the rails.  They will be of the same height from start to finish.
For an angled fence, the bottom and top rails of every section will be angled up or down between every post.  The slats are not perpendicular to the rails and will follow the slope.
Angled fencing offers a benefit – the fence line will be more continuous and the gaps will not be as severe.
Who is responsible if I share a fence with my neighbor?
If the fence is installed within the boundaries of your property, you are responsible. The construction or maintenance of a fence is an issue that should be discussed between neighbors.
Do I need a fence gate?
A fence gate provides pedestrian or vehicular access to a fenced-in property.  It is advisable to have two access points in a residential fence.
The price for a gate depends on the size, color, and style you choose.  A vinyl walk-through gate may cost around $300 to $400 whereas a double vinyl gate may cost twice as much.
How does a fence increase the value of a house?
Installing a new fence can increase the resale value of a property and also increases a home's appeal to homebuyers. However, you also need to consider the trend in your neighborhood. Do other properties in your area have fences or open lawns? Installing the right kind of fence can certainly increase market value but do it wisely by considering your home's style and neighborhood trends.
You can ask more specific questions from your potential contractor and receive valuable advice to help you plan your project successfully.
A good contractor will assess the situation including ground and soil conditions and your objectives before recommending the type of fence that is most suitable.
Pick a professional fence contractor for your home improvement project
If you want to install a fence on your property, look for a professional builder in Calgary to assist you.
A fence is an important structure on your property that will affect your home's security, your family's safety, the general appearance of your house from the exterior, and even the value of your property.
Not all fences are the same quality and build. Researching your options before you construct anything is a smart thing to do.
You can also save time and money by comparing offers from multiple contractors before making your final choice.
Fill out the form below to get professional help for building your fence.
You will receive free and no obligation quotes from our qualified partners who have been screened carefully for their qualifications and quality of service.
Have peace of mind and feel safe with a well-installed fence in your home from a reputable fence contractor in Calgary.