11 July 2019,
Would you like to improve your home's exterior? You can spruce up your exterior by investing in new siding.
If your house is starting to look rough around the edges after years of abuse from extreme weather conditions, shelling out money for a new siding is a worthy investment. You can boost your curb appeal and it will protect your house from storms, winds, and heavy rains.
You won't just be giving your house a facelift but you will be protecting it, too, from damage.  In addition, siding can reflect radiant heat and reduce thermal conductivity so your home stays cool in the summer.
Consider the benefits of installing a new siding and find out the cost and how to plan your home renovation below.
Home Improvement with New Siding has
High Return on Investment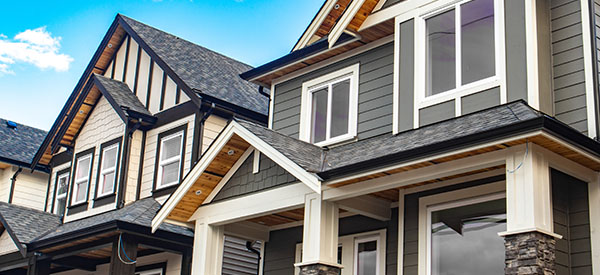 Real estate professionals recommend renovating with new siding if you plan to sell your home.
According to the National Association of Realtors, real estate agents and sellers are in agreement that the exterior of the home is a top home improvement project.
With that in mind, investing in new siding is a great idea if you want to increase the value of your home without spending a fortune.
In their 2016 Remodelling Impact Report, NAR states that a homeowner can recover as much as 83% of the cost of a new vinyl siding while fiber cement siding has an ROI of 79% at a home sale.
Home renovation professionals also recommend installing a good siding because it protects your house from strong winds and rain throughout the year. When you have new siding installed, it is a good time to improve insulation or add a house wrap so that you can save from your energy bills.
If structural damage from leaks and other causes is discovered once the old siding is removed, it is also an opportune time to fix it.
A good contractor can advise you of your best options after a thorough assessment of your home.
Types of Siding you can choose for better protection and curb appeal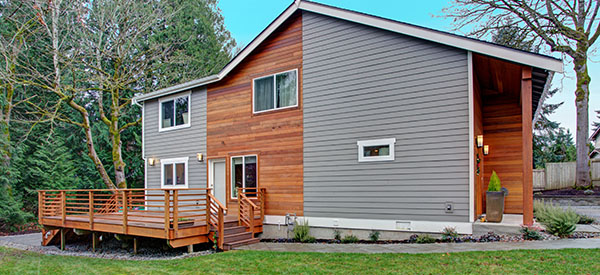 Since Canada is a country with intense summers and severe winters, materials for building a home must be chosen carefully. This includes the siding you use for the exterior of your house to ensure your investment will last a long time.
The outside elements such as winds, ice, salt, hail, and even flying debris can affect your siding. If you don't choose wisely, you can get a very cold house due to poor insulation and high costs for energy. Siding should be able to withstand freezing and thawing cycles of the seasons and not break or crack.
So what is the best siding for your house?
Take a look at the choices you can consider.
VINYL SIDING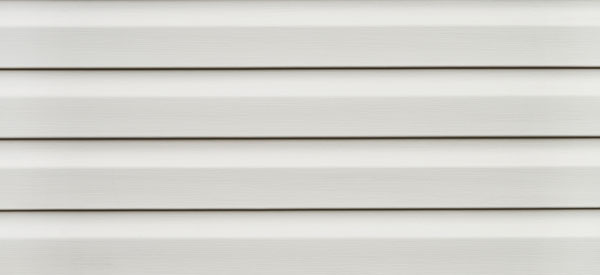 Vinyl is very popular among homeowners because it is durable, versatile in terms of style, and can maintain its shape despite extreme weather conditions. It is also lightweight and can be retrofitted with existing siding.  It is also easy to maintain.
The cost of a vinyl siding depends on the quality and type you choose. Generally, they cost from $10.00 per 10 sq. ft. to around $150 per 200 sq. ft.  The price varies significantly based on the brand and type of siding.
FIBER CEMENT SIDING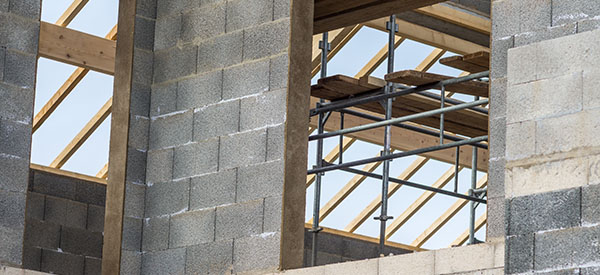 This type of siding provides maximum protection against fire (non-flammable) and hail and also provides an attractive look to the exterior of your home.  It is easy to repaint and is resistant to insects and rot.
This type of siding does well in changing weather conditions. It looks fresh for a longer period of time.  They are also low in cost and offer various options.
Generally, fiber cement sidings cost around $35 for 5/16 inch x 48 inch x 96-inch sidings.  However, they are more time-consuming to install and therefore has a higher labor cost. They also need repainting over time.
WOOD FIBER SIDINGS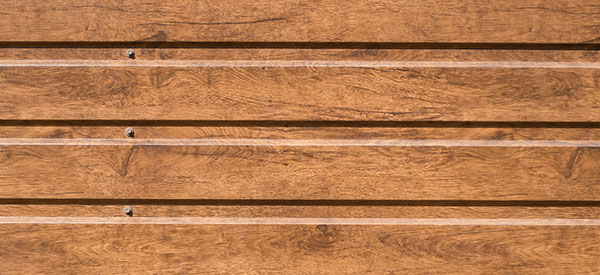 This type of siding is made of wood fiber and other fillers.  They appear like clapboards and can be repainted. They are very affordable and easy to install.
This type of siding provides some advantages. It is eco-friendly, affordable, durable, and can be customized. However, it also has disadvantages. It requires a higher level of maintenance because moisture can make the joints swell.  It is not advisable for wet environments and while they can withstand winter conditions, they don't offer much protection if damaged.
The cost of wood fiber sidings ranges from $3,000 to over $5,000 for installation. The actual price of the siding depends on the quality and type you choose (from $12 per 1600 sq. ft. and up).
WOOD SIDINGS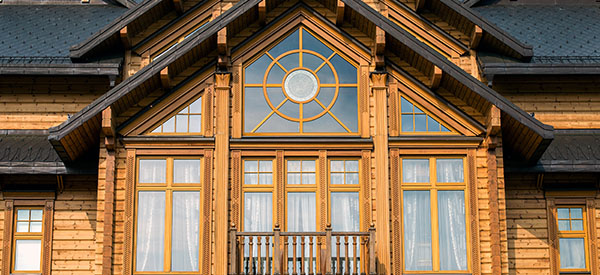 Wood gives a rustic and timeless beauty to any home and wood siding is no exception. They age gracefully and have a variety of sizes and shapes. However, you should expect the finish to change over time.
Compared to other types of siding, wood requires more maintenance.  If not properly sealed, snow must be removed to prevent damage to the framework. This is, of course, inconvenient. When properly installed and the right steps are taken to protect it, wood siding can last for a long time.
You can find a variety of wood to choose from such as plywood or cedar and the cost will depend on your choice. Routine maintenance is necessary to prevent rot, splitting, or cracks.  It will also need to be repainted from time to time.
ALUMINUM SIDINGS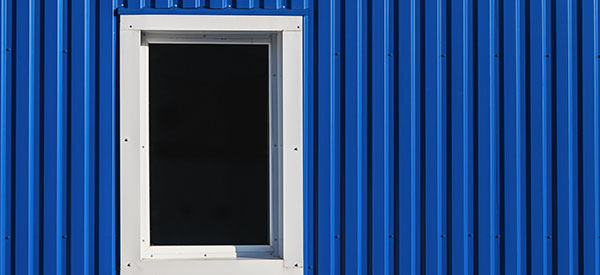 Many homeowners choose aluminum sidings because they are energy-efficient. They are also more weather resistant than vinyl.  This type of siding comes in a variety of colors and can be repainted to suit your preferences. They are also suitable to damp areas, does not rust, and provides good insulation.
Some of the drawbacks of aluminum sidings are the fact that they dent easily and are not ideal for high ground traffic.  It also fades over time, noisy, and can be disfigured.
The cost of aluminum sidings ranges from $200 to $250 per 100 sq. ft. Of course, the price will depend on the quality of your choice.
BRICK SIDING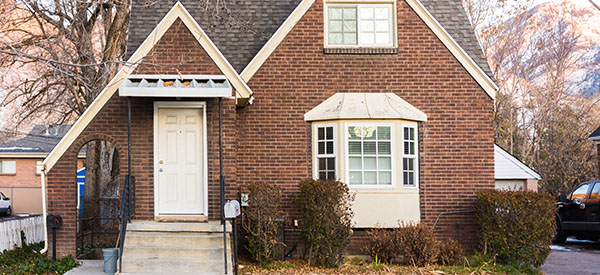 Brick is high in aesthetics and durability. When properly installed, brick sidings last as long as a building and only an occasional wash-down is required for maintenance. It does, however, cost more than other sidings but can withstand the elements. Thus, it is very popular for Canadian homes.
Compared to other types of sidings, brick is more expensive, including installation costs.  The average cost ranges from $7.50 to $16 per sq. ft and installation costs of $15 to $32 per sq. ft.
Despite the higher cost, brick sidings are worth investing in because of their benefits, such as:
Low-maintenance
Resistant to insects
Fire-resistant
Highly durable
Weather resistant
Stylish
If you don't mind spending a tad more for your siding, brick is a great choice.
Whatever your choice, a good quality siding will give your home protection and increase curb appeal and home value.
Have you decided on the best type of siding for your property? Don't worry if you can't make up your mind yet. The best thing to do is to get multiple quotes from reliable contractors so you can compare costs, benefits, and other factors.
Fill out the form on this page to get FREE and NO OBLIGATION quotes from reputable and experienced contractors serving your area!
Improve your home's exterior insulation with professional siding installation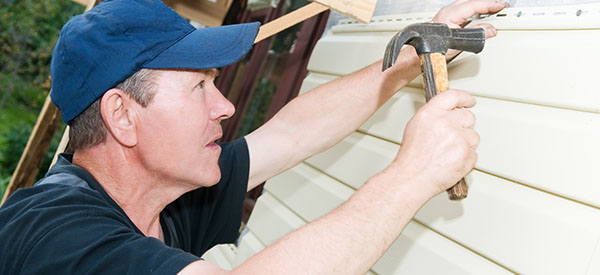 Professional siding contractors are experts at exterior insulation. Make your home more comfortable no matter what the weather is outside. Homeowners can find a wide variety of insulated siding products that suit all types of needs and budgets.
Get energy-efficient siding products that can make your home more attractive and cozy throughout the year.
Top 4 Benefits of insulated siding
Installing a new siding is a huge investment for homeowners. Since it is done maybe only once or twice in decades, it is best to add insulation at the same time.
You will spend a few more dollars for adding insulation with your new siding but you will get so much more.
Aesthetic improvement
When installing new siding, you can be sure it will look great for a long, long time.  There are siding products that don't live up to their promise so it is important for you to choose wisely.
By adding insulation, the wall underneath is leveled to reduce the appearance of imperfections. The siding panel also gets more support from contoured insulation so it doesn't lose its shape with the passing of time.
Manage moisture
Every home produces water vapor through daily activities such as cooking, cleaning, and other tasks. Water vapor needs to escape to prevent the formation of mildew and mold.
With increased insulation, energy loss is avoided but could make it harder to get rid of moisture. There are insulated siding products that are breathable, thus, allowing vapor to exit the home and prevent damage from moisture.
Increase durability
There are many siding products that add significant aesthetic appeal to a house but not all provide efficient protection.  Some sidings can be prone to damage from rocks and hail.
Contoured insulation gives your siding additional support so it can withstand Mother Nature and other things that are man-made to last for a much longer time.
Energy Savings
Efficient exterior insulation from insulated sidings will provide savings from reduced heat loss and lower energy bills.
Enjoy optimum exterior insulation with the best insulated siding products from professional contractors. You can compare and choose the right package for your needs and budget with free quotes from multiple contractors serving your area.
How to insulate siding for energy savings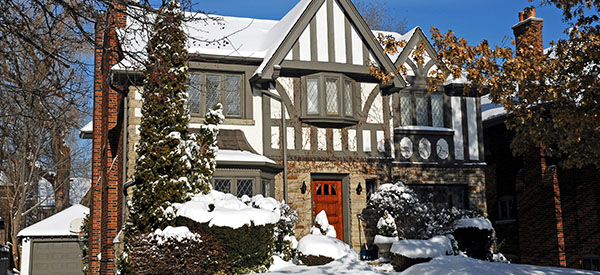 It is an opportune time to add insulation to your walls when you install new siding.  Professional contractors will remove or cover up the old siding to make it easier to add insulation.  They can also enhance insulation from the inside which would require the removal of drywall, more expensive and difficult to do.
35% of energy loss in a home is from walls. This means the walls are the best place to begin improving energy efficiency in your home.
It is highly advisable to increase insulation under new siding.
Here is how siding can be insulated to save on energy in the home.
Qualified installers will blow cellulose or fiberglass loose-fill insulation into the cavity.  This is an ideal option for homes without cavity insulation or if existing insulation does not stop energy loss.
Flat rigid insulation prior to installing the siding
Many homes have walls that are not insulated. When you add a continuous insulated layer under the new siding, it is similar to wrapping the home in a blanket for increased savings in energy.  You can also level out any wall inconsistencies with flat foam insulation.
Installation of insulated vinyl siding
Another good way to increase insulation in the home is to install insulated vinyl siding. This method provides additional benefits that cannot be obtained from cheaper alternatives.
Insulated sidings improve energy efficiency and make the walls more appealing with better siding. It also has contoured insulation which makes it unique. Your siding will look new for many years and has increased shock absorption and resistance from hail and even rocks.
You can use one or a combination of these insulation methods for your home's exterior based on your budget and energy-saving goals.
You can learn the best ways to improve exterior insulation from professional siding contractors in our network.
Request for your free and no obligation quotes today to save money with your home improvement.
Things you should know before starting a project for Siding Installation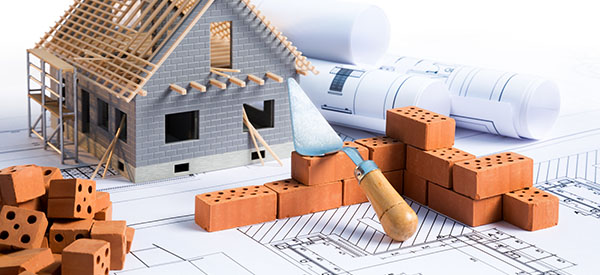 The home's exterior cladding consists of various components that protect your home by keeping moisture away.
Proper installation is vital in order for your home to have optimum protection.
Whether you install vinyl, aluminum, fiber cement, or wood siding, there are certain aspects to follow to attain a high-quality job.
According to the Alberta Building Code, the following are the minimum requirements:
Penetrations into the home must have flashings that are designed to keep water away. Flashings must have an end dam to stop water from flowing off the end and down the edges.
A weather resistant barrier is required to be installed behind the siding. It must be installed similarly to shingles with overlapping top layer or the bottom layer with at least 4" on horizontal joints and 9" for vertical joints. This barrier must be correctly installed over the flashing, at the bottom of all windows, and behind the insulation stops.  It must have no damage or tears before being covered by exterior cladding.
Since vinyl siding contracts and expands, do not secure fasteners too tightly.
Planning any home improvement project can be overwhelming.
It is best to consult experienced professionals to avoid wasting money or getting unsatisfactory results.
It is important to find the best siding contractor in Calgary to maximize the benefits of professional siding installation.
If you are also planning to renovate doors and windows in Calgary, you can also find more tips and search for reputable professionals right here in our network.
Steps for finding the best siding contractor in Calgary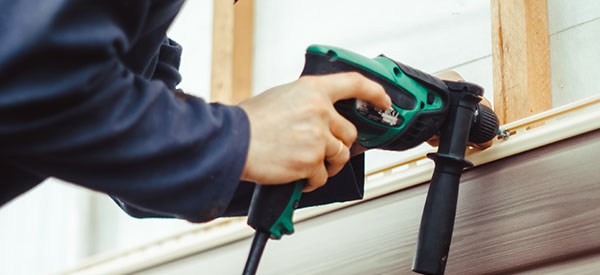 Because you are investing money when you purchase a new siding for your home, it is critical that you choose the right siding contractor for the job.
There are certain factors you need to consider before making your choice to ensure a satisfactory outcome. Most importantly, you need to make sure that your project will meet the Alberta Building Code.
Below are important factors to consider when choosing a siding contractor. 
Years in business: A minimum of 2 years in business in the province of Alberta is desirable.
WCB and Liability insurance coverage: Protect yourself from liability in case a worker gets injured on your property.
OH&S Safety Certification: Professionals with this certification are committed to ensuring safety standards. Other companies may be working on getting this certification.
Good standing with the Better Business Bureau: You can check with the BBB if a contractor has outstanding consumer complaints or has a derogatory record.
Reputable contractors are also members of a professional organization such as the Siding Contractors Association of Alberta.
Regardless of the type of siding you prefer for your home, hiring the right contractor for siding installation is crucial to the success of your project.
10 Questions and Answers

for Siding Renovations

If you are planning to renovate your home with siding installation, you will need to know your options to make a well-informed choice.

We have gathered a few questions and answers to help you plan your home improvement project.

We hope the information below will be useful to you and help you save time and money.

 

What is exterior siding?

Exterior siding or cladding is like a second skin that is attached to the exterior walls of your house. They can be long strips of vinyl, wood, aluminum, faux wood, or even steel.  They are decorative and at the same time can provide your home with protection from the elements as well as insulation benefits.

Can I install the siding DIY?

It is not advisable to work on exterior walls DIY for safety reasons. In addition, it is important to install and seal the siding properly to protect from moisture and to optimize insulation benefits.

Do I have to paint the house first before installing siding?

Siding already comes with color so there is no need to paint your home before installation. Of course, the color won't stay forever and at some point, you may need to repaint your siding. But don't worry because high-quality siding will last for many years.

How do I take care of vinyl siding?

Vinyl siding is very low on maintenance. You will only need to wash it from time to time to remove mildew and dirt from its surface.

How can I repair damaged siding?

It is easy to repair a damaged panel. It can be unhooked and replaced with a new panel.

What is the best type of siding to improve the home's energy efficiency?

Insulated vinyl siding can increase the energy efficiency of your home. This will reduce the drafts from your existing walls.

Can siding reduce street noise?

Yes, siding not only makes your home energy-efficient but it can also reduce noise by as much as 45%.

Is vinyl siding a worthy investment for my home?

You will be surprised to find that many vinyl sidings in the market can mimic wood to improve its appearance and increase your home's insulation. Thus, it is a very desirable home improvement project for improving your home's exterior and curb appeal.

Who should install exterior cladding?

There are exterior cladding or siding specialists in Calgary who can handle the installation. You should always get multiple quotes to compare before selecting your contractor. This allows you to find the right price, compare product options, and get value for your money.

Is wood siding durable?

Wood siding is the most expensive type of siding and looks very elegant and classic. However, as it is exposed to the elements, it requires a high level of maintenance. When installed properly and maintained well, wood siding can last for a long time. It will require refinishing as wood can fade, warp, or crack over time.

If you have other questions regarding siding installation in your home, speak to professionals with expertise and experience from our network.
Our partners will be happy to provide you with advice and reliable quotes to help you plan your project.
Get Exterior Siding or Cladding for the best price with
Free Comparison Quotes
Siding or cladding for your exterior walls is not ideal as a DIY project because it is important to your comfort and for protecting the integrity of your home's structure.
It is better handled by professionals to make sure that you obtain maximum protection for your home in terms of insulation. You also want to avoid mold and mildew problems that can arise with improper installation and treatment of exterior siding.
Residential exterior siding can significantly increase curb appeal while protecting your home from the elements.
If you are planning a home improvement project with siding installation, obtain FREE and NO OBLIGATION quotes from our reputable partners. We have screened and reviewed their qualifications and service standards to make sure you get only high-quality quotes and value for your money.
Fill out the short online form on this page and get connected with the best siding contractor serving your area today!