22 August 2019,
Whether you are planning a home expansion, a new home construction, or an office renovation, a qualified and experienced architect is necessary to make your project a success.
Architects in Toronto have the knowledge and qualifications to create a design for you that is tailored to your needs.
Are you planning to build a 2-story addition or expand your living space with a basement finishing?
Whatever it is you dream for your home, you will benefit tremendously from the expert services of a licensed architect.
Reasons why hiring an architect for a home renovation project makes sense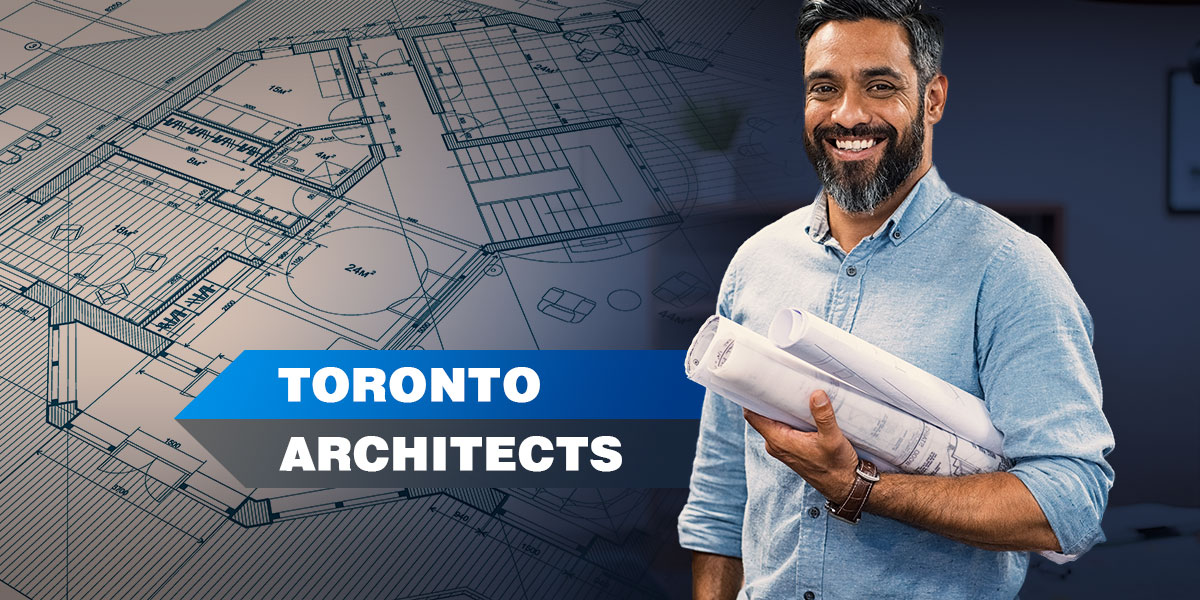 Most homeowners dream of completing a home renovation project that would enhance their home's function and increase their living space.
Some of these projects are quite major and the once-in-a-lifetime thing that can have a dramatic impact on your life.
Such projects would entail maybe months of planning and construction and hundreds of thousands of dollars.
Most people shy away from hiring a licensed architect for a home expansion or a major renovation because of the cost.
They think only multi-million dollar developments require architectural services but they are wrong.
In fact, architects are worth the additional cost because they will make sure that the money you invest in your project will be a worthy investment.
How can an architect help with a major home remodeling?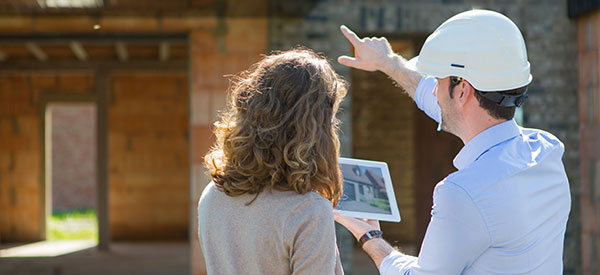 Architects have the skills and education necessary to create a design based on your desires.
He will take into account the existing architecture of your home and ensure a balance of the old and new. He will visualize the big picture in the sense that he will understand all of the steps from the planning stage to its completion.
From the time of your initial meeting, an architect will work with you to define the purpose of the project, the scope of the work, and the budget.
He will develop preliminary plans or schematics for your approval.
At the end of the design phase, your architect will be able to show you plans with greater detail to incorporate all of the design elements you desire.
Architects bring value to any project, big or small, because:
They see the bigger picture
They see what you don't by looking at your existing structure.
They can point out what you are missing such as future expansion plans, budgetary constraints, and even inconsistencies with the design you have in mind.
They ensure compliance with building codes
As a homeowner, you probably only consider and understand the aesthetics of your project and how they fit your goals.
An architect would be concerned about the structure of the building as well.
It is his job to make sure that it meets structural demands and building codes.
This is not easy and requires a thorough knowledge of construction methods and materials.
An architect will also prepare and obtain the necessary documents including building permits to save you time and money.
Supervision of the project
Once the design is completed, you can choose to involve your architect in the construction phase.
You can hire an architect for design work as well as manage the project.
If you choose to expand his role, your architect can hire subcontractors, arrange work schedules, and supervise construction for an additional cost.
Some homeowners also choose contract administration.
The architect will monitor the project to make sure the work adheres to the design and be available for consultation from time to time.
"Green" Ideas
A good architect not only aims to provide an excellent design but also help you make your home "greener".
By incorporating green elements into your home's design, you will be sensitive to the environment while making sure your investment lasts a long time and save money from energy consumption.
If you are looking for tips for residential landscaping, we've got a whole article about the benefits of using a landscaper.
A qualified and experienced architect can help you create a home where you can live, work, and play with a design that is unique and tailored to your needs.
Hire an architect for improving a leased space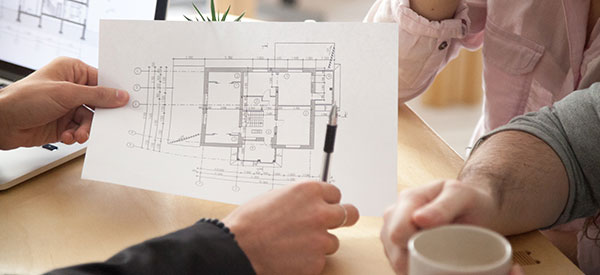 Are you considering a commercial space to lease for your business?
Many people think they need to sign the lease before bringing on an architect but actually, it is quite the opposite.
An architect can tell you whether the business space you are considering will meet your business needs before you sign the lease.
This will help you to avoid making a big mistake.
If you have already started looking at potential locations for your restaurant, retail store, office, or other business you want to open, it is also time for you to start considering an architect to work with.
He can tell you from the start design ideas that could help you visualize your business space and its potential.
He will also give you a more accurate picture of the costs you need to prepare for.
Your architect can identify potential challenges to your budget or the feasibility of your business or offer solutions to problems to help you save time and money.
A business is always a big investment and you need all the help you can get to make it a success.
When it is time to search for a new business or office space, reach out to a good architect from the start.
Take 2 minutes to fill out the form on this page to begin planning your dream business space with an experienced architect in your city.
The profession of an architect: Requirements and Regulation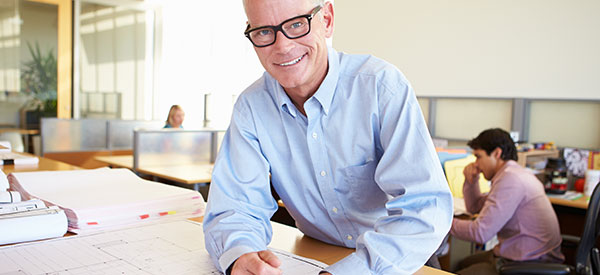 A licensed and registered architect in Canada must complete:
Educational requirements
Experience in all aspects of his practice
Pass mandatory examinations
Provincial legislation in Canada regulate the profession and each provincial architecture association administers and monitors their conduct vis-à-vis public interest based on the Architects Act.
In Toronto, the Ontario Association of Architects promotes and increases the skills, knowledge, and efficiency of its member architects.
Their license to practice can be suspended or canceled for breach of ethical standards as spelled out in the Architects Act.
Note that an architect can only practice the profession in Toronto if he is licensed in the province of Ontario.
How to hire an architect for your project
Choosing an architect for your project is a very important decision to make.
You need to have a good understanding of the architect's obligations and your own.
When considering a candidate, you must ask these questions:
What is the scope of the work to be provided by your architect?
What is the time table for the work?
How much is the architect's professional fee?
What is the method of payment for the fees?
A written contract needs to outline the details after a thorough discussion with the architect.
The Royal Architectural Institute of Canada (RAIC) recommends the use of the Canadian Standard Form of Contract for Architectural Services- Document Six 2018.
The contract must also establish your responsibilities as the homeowner in providing essential information such as:
The project's requirements
Physical specifications
Legal services
Surveys, subsurface investigative reports, etc.
Schedule of payment of the fees
You can request for a copy of the recommended agreement from the provincial association.
5 Mistakes to Avoid When Hiring an Architect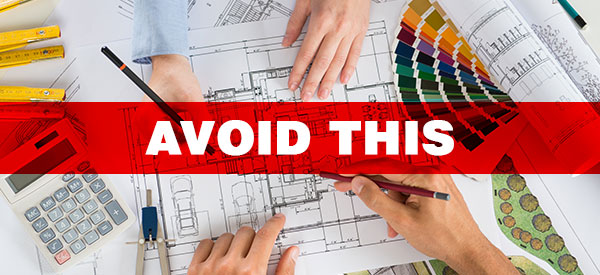 When hiring an architect for a home improvement project, you need someone who can create the best design for your home and save you money from the project.
From the beginning of the design stage to recommending suppliers and other trade persons, an architect is a valuable resource of information and experience you can benefit from.
However, a working relationship can be derailed if you don't know what to avoid.
Below are 5 MISTAKES YOU CAN BE AWARE OF so you can make sure to get the best outcome.
#1: Not having the same design perspective or goals
It is important to choose the right person for your project.
Architects are not all the same and they have different design perspectives.
Some are contemporary while others can lean towards the traditional to the in-between.
Choose someone who you share design or style preferences to avoid conflicts in design goals.
You can look at the architect's portfolio to have a preview of his work.
#2: Not agreeing on the budget or fees
It is important to be upfront regarding professional fees and project costs.
Don't be shy about discussing with the architect how much you can spend on your renovation.
He will be able to advise you how to trim down costs and how to choose elements that can add more value to your home but cost less.
The architect can also make different decisions based on what your real budget is (don't try to keep additional funds a secret).
It is also important to be honest with how much you can afford as payment for architect fees.
#3: Not trusting your architect.
If you choose an architect for your project, you need to be sure you can trust his decisions regarding your design.
If you lack confidence in his judgment and look for other opinions, it may leave you more confused and uncertain with decisions.
It could also undermine your architect's authority and cause damage to your professional relationship.
#4: Change your mind about what you want.
When you have given the go signal to your architect, changing your mind can wreak havoc to your design and build process.
It costs time and money to make changes and can put a real strain on working relationships.
While changes can sometimes be unavoidable, it is essential to be confident about decisions made and to stick by them as much as possible.
If you are unsure, ask for time to think things over before signing off on the design.
#5: Make changes without consulting your architect.
Keep your architect informed of changes regarding the project even if he is not directly involved in it.
Most decisions will have implications such as a change in finishing or materials because they could affect the budget or the timeline for the project.
Knowing what to avoid when hiring an architect can help to ensure a harmonious and efficient relationship between you.
This will contribute greatly to making sure that you obtain the best design for your project at a price you will be happy with.
How much do architects charge for their services?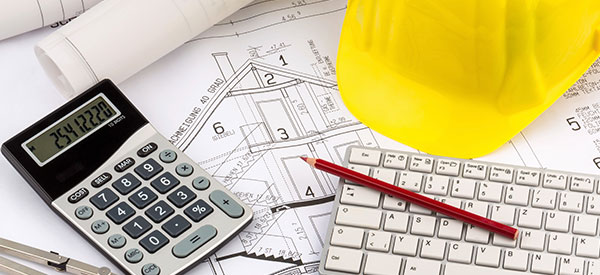 A homeowner who wants to hire an architect for a new home construction or a home renovation would be concerned with the architect's qualifications and skills and how much his services will cost.
The fees for an architect's services are generally of two parts:
The architect's services
Out-of-pocket or reimbursable expenses (including travel, communications, document reproduction)
Once you have decided with the architect regarding the scope of his services, his compensation can be determined by one of the following:
Fixed or lump-sum fee
Hourly or time-based
A determined percentage of the construction cost ( for example, from 8% to 12% of the project cost)
Combinations of these methods may also apply for:
The different aspects of his services;
For limited services; or
The evolving scope of services for the duration of the project.
In many cases, a retainer's fee is paid to the architect upon signing of the contract which can be a percentage of the total amount of his fees.
The payment of the fees of an architect entitles you to use the plans and drawings, and other specifications prepared for the project.
The copyright remains with the architect and you cannot use them for another project or sell the plans, even as part of the same of your property.
Architect vs. Designer: Which one do I need for my project?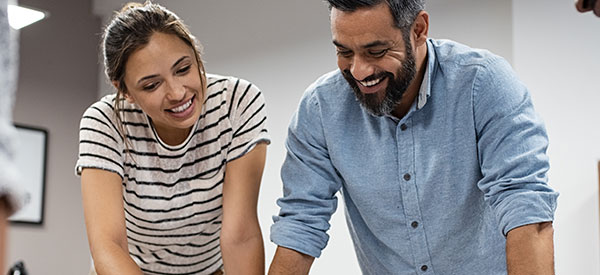 Both architects and designers work with designs but there are significant differences.
Architecture is related mostly to the structure. It includes:
The exterior design
Floor plans of the interior
The function of the space
On the other hand, interior design covers:
Layout
Color schemes
Fabric and other materials
Finishing for flooring, countertops, etc.
In a remodeling project, there may be cases when an architect is needed but not an interior designer.
This will be particularly true for new home construction.
Both are trained and are qualified to evaluate aesthetics of space and can create solutions to problems related to functionality and maximizing space.
INTERIOR DESIGNERS
On the other hand, ARCHITECTS
need to be licensed to practice their trade in Toronto.
They can be the principal contact person for new construction projects.
It is also useful to know that there are firms in Toronto that offer design services that allow you to work with either an architect or a designer.
It can be an à la carte service where you choose what areas of design you need – complete plans, selection of finishes, or all.
It is best to consider what services you need or want and assemble a professional team as you see fit.
Oftentimes, interior design services and architectural services are billed separately.
Frequently Asked Questions about Architectural Services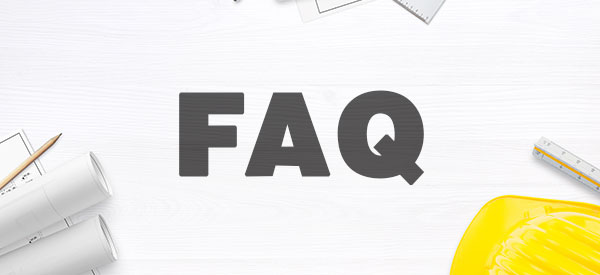 Whatever construction project you have in mind, you may have a few questions you need answers to. Having the right information can make the decision-making process easier and more efficient.
Below are some of the most frequently asked questions about architectural services.
How do I know if I need an architect or an interior designer?
You need to hire an architect if you are designing a new structure, expanding the interior, building a home addition, or significantly changing the floor plan.
If your project is more about making changes to the home's interior, you may choose to hire an interior designer.
Who is qualified to make and submit designs in Toronto?
Traditionally, a home addition project is initiated by hiring an architect or an engineer for the planning stage.
Others opt to make a general contractor as the first point of contact.
In Ontario municipalities, a professional must submit house designs for building permits for home renovations namely a professional engineer registered with the PEO, a licensed architect, or a house designer with a Building Code Identification Number (BCIN).
They must have studied and passed the examinations specializing in design, law, and building technologies regarding single-family homes.
What size and type of buildings are required to be designed by an architect in Toronto?
An architect may prepare and provide a design for the construction, alteration, or enlargement of a building intended solely for residential purposes if not exceeding a gross area of 600 sq. meters and/or not more than 3 storeys.
Can I just hire a contractor and work with him regarding the design of a home remodeling?
If you are just doing cosmetic remodeling, you can certainly just hire a contractor.
Many people do that because experienced contractors are skilled in handling simple home renovations.
If you have special needs, however, or your house has certain peculiarities, a professional designer or an architect may be better equipped to draw the plans for you.
Builders are concerned with the details of materials and the physical aspect of the construction while designers and architects work with the abstract details and in configurations and spaces.
How long is the design process?
The timeline can depend on several factors including the scope of the work, the size of the project, the speed at which you provide needed information or make decisions, etc.
It can be from 2 months to more.
Can I do the design for a DIY home renovation?
If the project involves only cosmetic changes such as repainting or new countertops, you can get away with doing your own design.
However, some municipalities have requirements for home renovations that involve foundation work, rewiring, or other significant alterations and for projects that cost a large amount of money.
These regulations were designed to protect homeowners and ensure compliance with the building code.
What is the benefit of hiring an architect for my home renovation?
Hiring an architect will cost money but it can also help you to save money from your project.
He can advise you regarding materials and labor which can save you money and can offer economical solutions for your project.
How much does it cost to hire an architect?
Depending on the scope of work and the size of your project, an architect may bill you an hourly rate, a percentage of the cost of your project, or a lump-sum fee.
The best way to get the cost of an architect's services is to obtain proposals from professionals in our network and compare them.
Compare and choose the best professionals for your home or office renovation or construction.
Our partners will be happy to provide you with high-quality quotes that you can compare to save time and money!
Find the right professionals for your project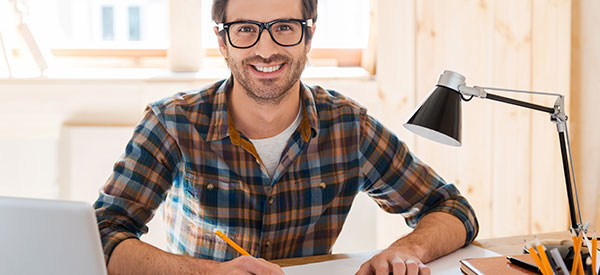 Any construction project is an important undertaking because it requires a financial investment and represents the most important asset for many people.
A successful project will need the collaboration of different professionals.
Finding, choosing, and hiring the best architect for your home or office construction or renovation is critical to achieving success.
You can use our vast network of professionals in the field of renovation to plan your project and bring it to fruition.
You can find well-qualified and experienced:
Architect
General contractor
Interior designer
Painters, plumbers, electricians, or other general work
Other contractors you need
A home renovation project that was done without the help of a qualified and skilled professional such as an architect shows visible signs to visitors.
In the long run, a well-designed home is important to the resale value of your house as well as structural issues.
Small mistakes from a poorly conceived design can cost you a lot of money in the future.
Misplaced or ill-conceived doors, windows, accents, etc. tell a visitor that a designer or architect didn't work on the project.
If you want a successful home or office renovation, find the right professionals by using our vast network.
Our partners are qualified, licensed, and insured to handle all types of office or home remodeling to ensure that your investment pays off.
Are you planning a basement, kitchen, or bathroom renovation in Toronto? Get the help of professionals for outstanding results.
Fill out a short online form below to receive FREE and NO OBLIGATION quotes from licensed architects in Toronto!