10 June 2019,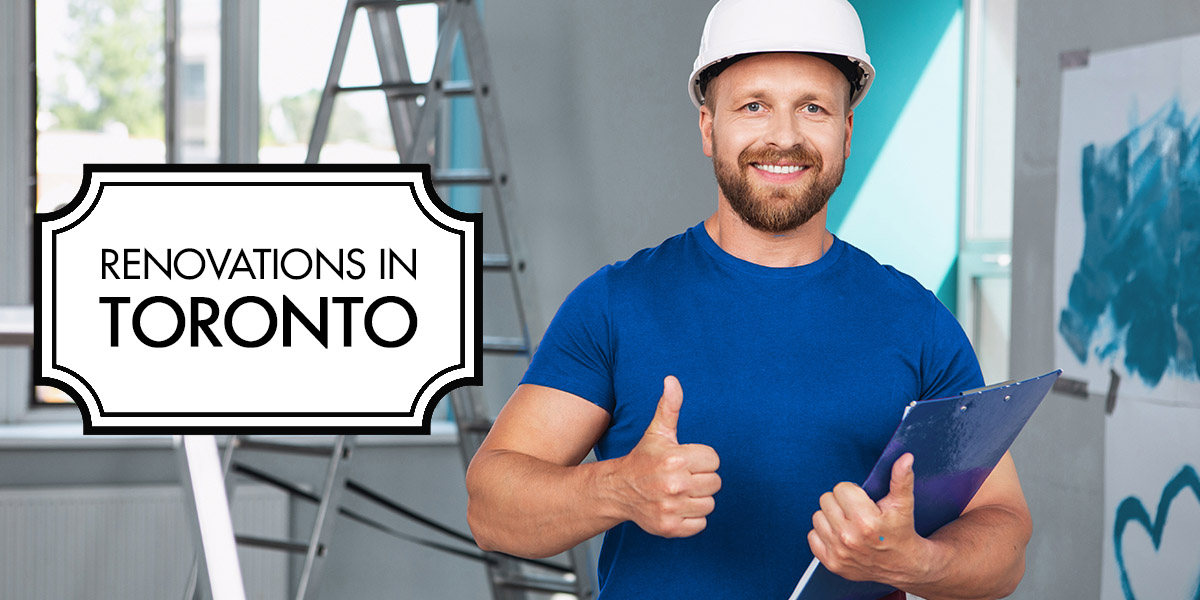 Do you wish to improve the kitchen of your 15-year old home? Are you planning on adding another bathroom to accommodate your growing family? Perhaps, you wish to finally finish the basement so you can make use of all that extra space.
Whatever you need to improve in your home, a home renovation with help from professional and reliable contractors can do wonders.
Because your house is your most valuable asset, it is important to make sure that your investment is well-protected with good maintenance and upgrades.
Below are important tips that can help you plan your bathroom or kitchen renovation and, ultimately, avoid mistakes that could cost you a lot of money to fix.
Popular home renovations in Toronto: Bathroom, Kitchen, and Basement Upgrades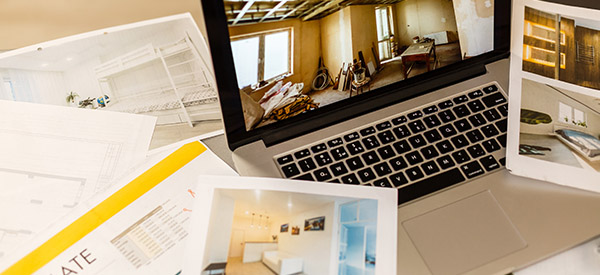 The real estate market in Toronto is very hot. Real estate prices are soaring to unbelievable heights and the demand far exceeds the supply, especially when it comes to single-family homes.
For this reason, many homeowners in Toronto are renovating their kitchens, adding a bathroom or two, adding another floor, or finishing the basement for more space. A home renovation has become an easier and less expensive option to moving to a bigger home.
Further, homeowners who want to sell their homes are renovating in order to compete with a very tight market. With home prices so high, it is imperative that a listed home is in as good a condition as possible to sell at a high price.
If you are planning to improve your home with a kitchen or bathroom remodel, plan it well and use the guide below to help you save money.
Kitchen Renovations: The leading home improvement project with a high ROI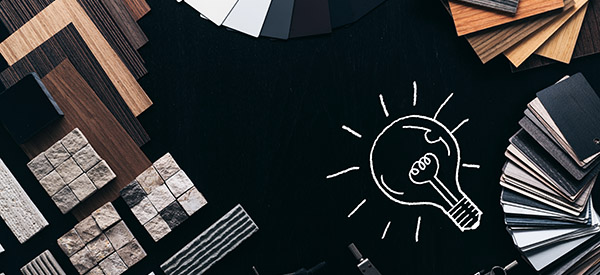 According to Genworth Canada,  kitchens are the #1 most important room that relates to the value of a home, followed by bathrooms at #2.
The kitchen can make a big difference in your home's value, and it is critical that your kitchen is fresh, modern, and highly desirable. Under cabinet lighting, new appliances, and modern cabinets will greatly increase your home's tag price.
Of course, not all homeowners who renovate their kitchens do it for the purpose of selling. To many other people, they want to renovate the kitchen to increase its functionality, convenience, to correct problems, or make it a more attractive part of the house.
It is your home's centerpiece where family members and even guests would gather. It should, therefore, be convenient, appealing, and comfortable.
Ready to plan your kitchen remodeling? Find out below where to start and how to maximize your budget.
A guide to planning a kitchen remodeling in Toronto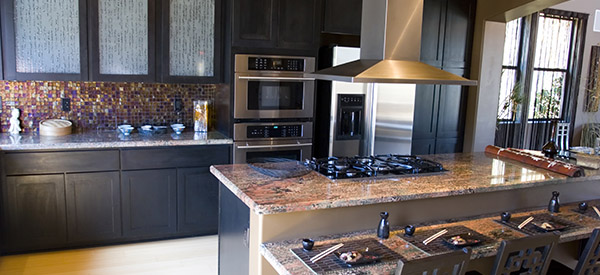 It won't be easy to renovate your kitchen but with proper planning and the right kitchen contractors by your side, you can ensure that your project is cost-effective and successful.
How do you start planning your kitchen renovation?
Collect kitchen ideas for your project and know what you want.
This is actually the fun part as you can look for inspiration from social media like Pinterest, home improvement sites, etc., and create your vision for your new space.
Try to imagine the type of colors, fixtures, and layout you want. You can create a board which you can show to your designer or contractor. This is important because professional kitchen contractors will need to know what you want to give you an accurate price. Knowing what you want will make it easier for your contractor to deliver the goods, so to speak.
Search for a reliable kitchen contractor.
This part is important because in Toronto, there is a high demand for reputable and reliable contractors throughout the year. Many good contractors are fully booked for months on end. You don't want to choose a contractor just because he is available.
As soon as you consider a kitchen renovation, start your search for a contractor by comparing FREE and NO OBLIGATION quotes.  Just fill out the form below and you will receive accurate estimates from reputable kitchen specialists near you.
Draw up your budget and timeline.
Once you have found potential kitchen contractors and obtained free quotes, you can now start planning your budget and timeline. The date of your project will be based on your desired schedule and the availability of your contractor. You may need to work with your selected contractor regarding your project timeline. You must understand that many other people are probably renovating at the same time you are, and summer is particularly busy. Getting an early start by contacting contractors as soon as possible will allow them to give you the earliest possible schedule.
Study the estimates of multiple contractors and choose based on affordability, the reputation of the contractor, experience, warranty, and qualifications.
Provide a temporary kitchen for your use or plan where to live during the project.
If you are simply renovating your kitchen, you will only need to plan where your temporary kitchen will be for the duration of the project. If you have a patio, that can be a good solution (unless it is in winter).
If you are renovating the whole home, you may want to think of living somewhere else for the duration of the project. Once construction is in full swing, people will be in and out all day, and the noise and dust will be unbearable.
Execute a contract.
When you are ready to start the project, execute a contract between you and your selected contractor. Make sure to understand the terms and conditions and always read the fine print. Important aspects that should be carefully read are the duration of the contract, the scope of work, terms of payment, warranties, and responsibilities of the contractor, including obtaining building permits.
Get ready for demolition once you execute the contract. When you have approved the design and materials, your contractor will get busy with the deliverables.  While your contractor will oversee and monitor the construction, you should also be updated regularly and check on their progress. Good communication is essential from the start so that your contractor will be clear about your expectations.
A word to the wise: Once your project is completed, check your new kitchen and see if everything that was agreed upon in the contract was delivered by your contractor before making your final payment.
If you are ready to plan your renovation, fill out the form on this page and obtain free quotes from experienced and qualified kitchen professionals in your area.
From the experts: Kitchen Trends that Increase Home Value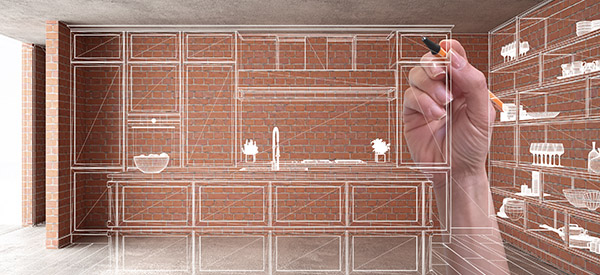 Although a number of renovations are undertaken by homeowners who want to sell their homes, there are also many homeowners who renovate simply because they want to improve their home, increase their comfort level, or enlarge their existing living spaces.
Whatever the reason you are renovating the kitchen, you need to make sure that the results will actually increase the value of your home. Since your property is most probably your most important asset, it is critical to protect your financial investment.
Spending $16,000 on a kitchen renovation doesn't mean you can increase your selling price by $16,000.  Hence, it is noteworthy to keep your expenses down but maximize the impact on your home value.
Small-scale remodeling
A major kitchen renovation could easily cost $20,000 so it is critical to set a budget and stick to it. Even if you have a small budget, minor kitchen upgrades can do wonders.
For instance, new paint on the walls and cabinets can breathe new life into a dated kitchen. Changing the lighting and updating fixtures can give the kitchen a fresh look.
If your budget allows, updating appliances will also modernize the kitchen. You don't need to splurge on the most luxurious appliances in the market.  The goal is to make the kitchen more modern, convenient, and appealing.
Invest in stainless steel.
If you plan on replacing old appliances, stainless steel products will make your kitchen look modern and chic. Stainless steel appliances are eye-catching and can be a worthwhile upgrade if the budget allows it.
Countertop
Generally, the kitchen countertop is the centerpiece of a kitchen.  The most inexpensive would be laminate countertops. In fact, some laminate countertops can mimic the design of granite at half the cost. You may also want to consider whether your potential buyer would be happy with a laminate countertop. If you are living in a luxury neighborhood, you may want to consider a more high-end countertop material like granite which has different grades and different prices.

Go green.
Energy-efficient homes have a lot of appeal to future homebuyers. In addition, energy-efficiency means significant monthly savings for the homeowner. Buy energy-efficient appliances. You can check on Energy Star for products you can use in your home to make it green and be cost-efficient.
Cabinets and Storage
Updating cabinets is an important aspect of kitchen renovations because storage is critical to many people. Dated cabinets can be replaced by custom-made cabinets or the more inexpensive retail cabinets but the latter don't have the same fit and quality of materials as custom ones.
If you think your cabinets are still in good condition and you prefer to retain them, you may want to just upgrade the hardware. New knobs and handles can give your kitchen an uplift that costs only a few hundred dollars.
Start planning the renovation of your kitchen in Toronto with some more trends and tips.
Kitchen renovation professionals from our network will be happy to assist you with questions regarding designs, materials, and prices. Compare kitchen contractors and choose the right one for your project using a short online form below.
The average ROI for Kitchen Renovations
When planning to remodel a kitchen, many homeowners who plan on selling their homes in the future want to know if they can recover the cost from the selling price. The truth is that no renovation has a 100% ROI. Keep in mind, though, that a renovation that is efficiently done can help sell a house faster and for a higher price.
If you have no plans on selling the house for a few years, improving the home with a kitchen renovation will certainly be a rewarding experience. The results can have stunning visual effects on your home, enhance the quality of your life, and even help you save in the long run.
In short, if you are renovating for your own satisfaction, then ROI is not something that would be so important to you. You can then design and upgrade based on your heart's desires. However, if you are doing a renovation for the purpose of selling it, you would want to get a nice return for your project. Thus, you must prioritize what your potential buyers want rather than your own.
In order to plan your renovation, you need to prioritize what you consider to be important upgrades.  Depending on your choices, your contractor will know what type of renovation you need.
You need to consider kitchen renovations under 2 categories: minor and major.
Below we will discuss these two types of kitchen renovations and how much ROI you can expect.
Major and Minor kitchen renovations and their profitability
A kitchen renovation can do the trick if you wish to increase the value of your home. An updated kitchen makes a house more appealing to buyers once you put it on the market.  In fact, real estate brokers will tell you that your kitchen is a deal maker or breaker.
To help you plan your project, we will explain the difference between a minor and a major kitchen renovation. You must keep in mind that every home is different so it is also important to get advice from a professional real estate broker regarding the return on investment for your home.
MINOR KITCHEN RENOVATIONS
Minor renovations are ideal if you have a small budget to work with. Plan carefully, however, because there are renovations that uncover nasty surprises such as plumbing problems, rot, or electrical issues that you didn't know about before. Such surprises can really increase your renovation costs and extend the scope of work.
With a minor renovation, you will be improving mostly the surface, much like giving a facelift rather than drastically changing things.
A minor renovation would usually include changing floors, updating cabinets, new fixtures, and replacing appliances.  The cost for a minor upgrade falls within the range of $3,000 to $10,000, depending on the specific things you want to upgrade and whether you are hiring pros or doing it DIY.
MAJOR KITCHEN RENOVATIONS
More dramatic changes are done with major renovations. This type of renovation naturally has a much higher tag price but they can also significantly improve your life and make your home more valuable.
The kitchen is the most frequently used area of a home and therefore can easily become run down. Unfortunately, it is also an area of your home that family members often see, not to mention visitors to your home.
A major renovation can easily cost from $25,000 to as much as $50,000, depending on whether you get a medium-range or deluxe upgrade. This type of renovation would usually include:
Plumbing upgrades
Electrical upgrades
New layout (may necessitate tearing down walls or moving the sink, counter, etc.)
New appliances
New countertop
New cabinets
New furniture
Flooring replacement
According to US Magazine Remodelling, a major kitchen renovation (upscale) has a typical ROI of 53.5% while a mid-range renovation has an ROI of 59%. This means that practical and medium-scale upgrades are easier to recoup than luxury or upscale upgrades.
Before you make the leap, determine your priorities so you can focus your budget on the things that are important to you. Keep in mind that the more work that is done, the higher the cost. Choosing complex floor tiles and backsplash will cost more to install than simple designs.
If you need help with planning your kitchen renovation, turn to home improvement specialists in Toronto to help you determine the best design and materials that suit your home and lifestyle.
More on home renovations in the Toronto area to get great tips to renovate your house and increase to value of your home.
Basement Renovations: More space, greater functionality, and extra appeal for your home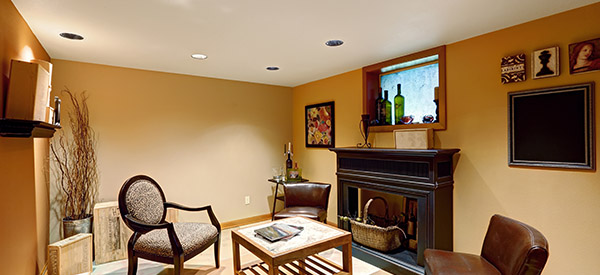 In Toronto, living space is as valuable, if not more, than gold. Land prices are exorbitant, especially in good neighborhoods. More and more people are starting to move outside of Toronto to buy homes at more affordable prices. As a consequence, home renovations have become in demand within the outlying areas as well.
Today, the trend for many homeowners is to renovate for a bigger space, and basement renovations top the list. Why? Renovating a basement will cost less than adding a second or third floor or even buying a new and bigger house.
If you are considering a basement renovation, you would surely want to know:
What is the best design for a basement renovation?
How much money do you need for a basement renovation?
Who is the best contractor for basement renovations in Toronto?
Don't worry as we will try to give you as much information about basement renovations to guide you in your project.
What is the best design for a basement renovation?
Determining the best design for a basement renovation would largely depend on how you want to use the space.
Do you want an extra bedroom or bathroom for occasional guests, parents, married children, etc.?
Would you like to earn income from it?
Do you want to use it for entertaining guests?
Would you like extra space for the family to gather and spend time together?
Do you want to use it as an office or workspace?
Below are popular basement renovation trends for your consideration.
SECOND SUITE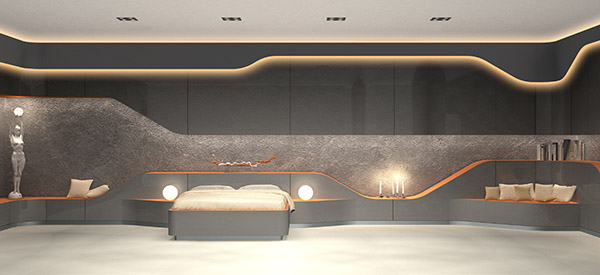 A second suite (also called an income suite or basement apartment) can provide you with extra income from rent. In many circles, they call it a legal second suite which would have an independent set of rooms that function as a separate unit that is located in a basement.
A bathroom and kitchen would be included while access can be shared with the upper floor or separate.
Due to the high demand for housing in Toronto, many homeowners are building a second suite as a way of earning additional income which can help pay for a mortgage, college fees, and other expenses.

Requirements for building a legal second suite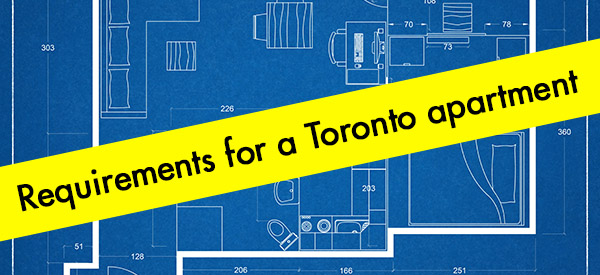 The Province of Ontario passed a law through the Affordable Housing Act in 2011 to promote second suites in the province to respond to a growing rental housing demand.
The city government of Ontario understands that more housing options are needed in this huge city. However, it wants to make sure that basement dwellings are safe. Second suites are permitted in semi-detached and detached homes BUT there are certain requirements to be met.
A second suite is considered as an independent rental unit located in a semi-detached or detached home. To be legal, it must satisfy zoning, property, fire and electrical, property, health, and safety standards.
Other criteria for a legal second suite that you must know:
The residence must be at least 5 years old
The second suite must be smaller than the rest of the home but is self-contained (entryway, bathroom, kitchen)
Must have parking space allotted for the tenant
The exterior façade cannot be changed significantly
Why is it important to make sure that your basement apartment is legal? The truth is that more than half of basement apartments in Toronto are not legal. This may not be a problem until someone reports it and your basement is inspected or you sell your house and the buyer asks questions about it.
If your unit is inspected because a neighbor or tenant complains, you could be ordered to transform it back to a single dwelling unit or spend a lot of money to make it legal. There could also be issues about your home insurance coverage if you need to file a claim.
If you want more information about becoming a landlord by having a second suite, you can visit the Landlord Self-Help Centrewhich discusses the legalities and requirements for second suites.
Basement Renovations for Personal Use
Many homeowners in Toronto renovate their basements for personal use. Finishing or renovating a basement adds extra living space, makes more functional use of the available space, and even increases the value of the property.
You can make creative use of your basement space based on your needs, interests, or lifestyle. There are endless choices when it comes to what you can use your basement for.
Some popular trends for basements for personal use include:
HOME OFFICE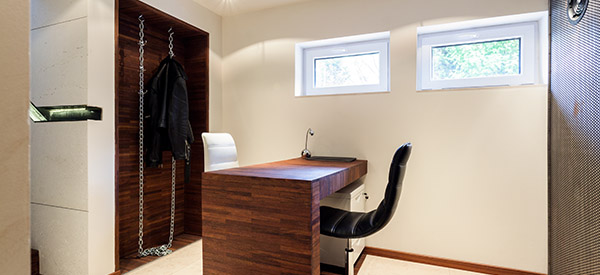 Many people bring their work home while others have the luxury of choosing whether to work at home or go to the office. For such situations, an office space at home will be very convenient.
Below are some tips from professionals that you may want to consider for your renovation project.
Tip #1: Make an evaluation of your basement.
You need to check if the basement will be suitable for your business equipment, furniture, telephone and internet, and storage.  To make it safe and comfortable, you will also require adequate heating and lighting.
Tip #2: Determine if you will require a separate entryway.
If you expect to receive clients or visitors, it may be a good idea to have a separate entryway. Keep in mind that you should have the right paperwork for conducting business at home, and inform your insurance company.
Tip #3: Plan for adequate technology access.
You must plan to have technology wired strategically so you can work conveniently and make use of the internet, telephone, and be able to position your computers, printers, and other equipment in all the right places.
Tip #4: Consider adding a bathroom for your convenience.
If you will be working long hours in the basement, you may want to add a bathroom as well so you don't need to go up and down throughout the day or night to visit the bathroom.  It will also be convenient if you receive visitors.
Tip #5: Find a basement renovation contractor with experience and a good reputation for building basement offices.
A basement office renovation needs to be planned carefully. It must be checked for any leaks and have proper waterproofing and insulation. It may also require sound insulation to reduce noise.
Professional basement renovation specialists are highly recommended for this type of project. You want to make sure your basement doesn't get flooded, and to check other issues such as mold prior to any installation.
GAME ROOM / FAMILY ROOM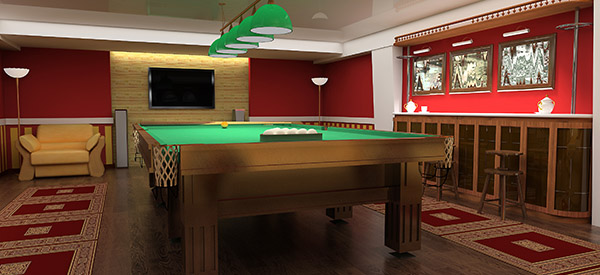 You can make your basement a special place where you or your family can have fun with a game room or an entertainment room. A pool table, a music room, or a place to watch movies together is something the whole family will enjoy. It will also be a great place to entertain and have fun on the weekends.
When it comes to a basement game room or family room, the sky is the limit.
Professional basement renovation specialists are highly recommended for this type of project. You want to make sure your basement doesn't get flooded, and to check other issues such as mold prior to any installation.
BASEMENT KITCHEN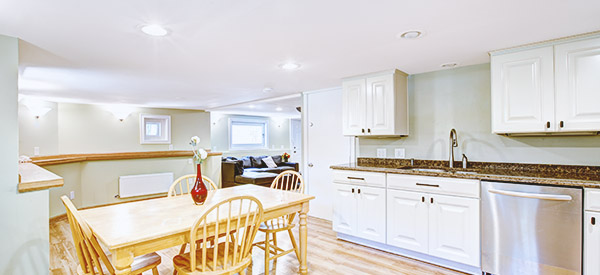 If you need a second kitchen for entertaining or just want to create an extra suite in the basement, you can create a wonderful space with modern and cozy designs from professional basement contractors.
A basement kitchen is a complex project as it will require plumbing, electrical, HVAC, flooring, cabinetry, and many more. You can also add a bar to make it more fun to hang out in the basement.
If you want to know how much it will cost to make a basement kitchen, get in touch with our reputable partners using the short form on this page.
BASEMENT LIVING ROOM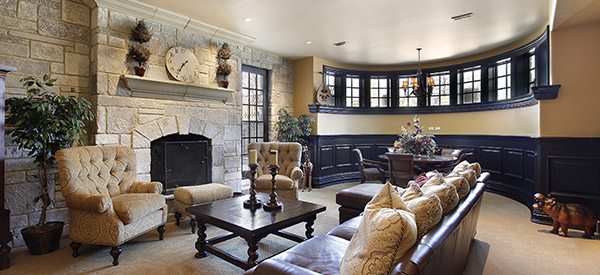 If you want somewhere private to hang out or entertain, a basement living room may be ideal for your needs. You can make it more personal and use design ideas you could not do in your main living room.
Whether you want a man cave or a woman cave, you can customize your basement living room to make it appealing, cozy, and totally personal.
BASEMENT GYM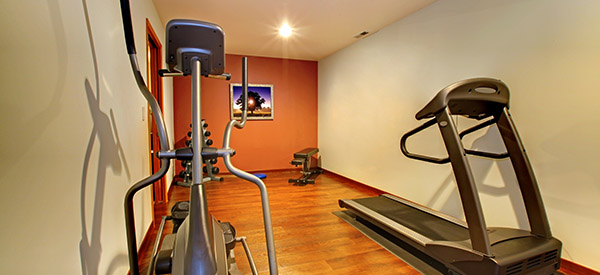 Many of us appreciate the importance of staying fit and healthy. What better way to do that than from your own basement gym? Now you won't have any problems exercising in winter months. A basement gym is a really cool and fun way of exercising and you can furnish it with exercise equipment, yoga mat, and anything you need to have a healthy and active lifestyle.
Once you have carefully thought of your goals and needs for your basement remodeling, you should start your search for the right contractor. It won't be easy to find a reputable contractor that is immediately available if you are removing in peak season. Start your search early so you can schedule the project in a timely manner.
Our short guide to basement renovations in Toronto can give you other great tips to get a professionally-finished basement.
You can start your search for your contractor by using the short online request form on this page.
Receive free quotes from basement renovation specialists in your area that are experienced in basement office finishing.
The service is absolutely free and you can compare estimates without any obligation.
Bathroom renovations: Adding a bathroom or improving an existing bathroom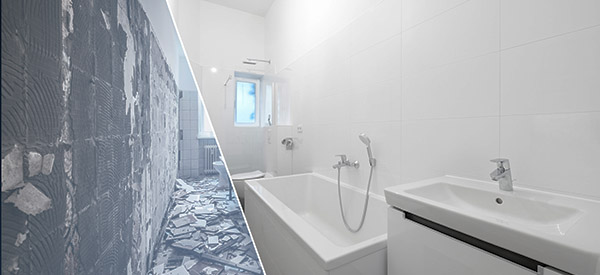 Don't we all wish we had another bathroom in the house? Truth be told, bathrooms are highly in demand especially in a home with 3 or more people. If you regularly have visitors or guests, another bathroom would definitely be needed.
It can be vexing to live in a house with only 1 bathroom and it will surely make you want to move to a bigger home. Did you know that you may be able to add another bathroom with a home renovation? A bathroom addition costs less than buying a new home and moving out.
You can add another bathroom if you are doing a basement renovation or you can change the footprint of your home with a bathroom addition with help from professional home renovation companies.
The cost of adding a bathroom will depend on the specifics of your project. Is plumbing ready? Do you need to tear down walls? You can convert a room to a bathroom but costs would likely climb to as much as $10,000 for a basic bathroom.
The other expenses would be for your choice of fixtures (simple or luxury), plumbing, electrical, lighting, and other accessories.
The average cost of a bathroom addition
It isn't surprising for homeowners who are planning a bathroom renovation to want to know the cost right away. This may not be easy as there are many factors that affect the cost from one contractor to another, and from one project to another.
To give you an idea of the expenses to expect, below is a table showing the average cost of common expenses for bathroom additions.
The average expenses for bathroom additions

Average plumbing cost




(adding new pipes)

$1,000
Bathroom contractors need to add pipes before anything else because they go behind walls. The cost may increase if you are also adding a shower or tub.

Shower installation

$3,000
For tiling, shower stall door, shower head, etc.
Frameless glass shower door can cost up to $1,500
Shower stall doors can cost $500 or less
The cost of shower fixtures greatly vary from cheap to very expensive

Bath tub installation

$3,000
A bath tub can cost less than a shower if you are not adding a shower option.
You can choose from fiberglass, steel, cast iron, or acrylic tubs.

Toilet

$600 or less
One-piece or two-piece
wall-hung toilets available for small spaces
The cost can increase significantly if you choose luxury  toilets

Sink

$500 to $1,000
(vessel, pedestal, or under mount)
Sinks can be stainless steel, fireclay, cast iron, or acrylic. Your choice of material will have a big impact on your bill.

Flooring

$2,500 on average
The cost varies significantly based on the material.
You can choose vinyl, bamboo, laminate, hardwood, or ceramic tiles. Vinyl is the cheapest but ceramic and hardwood are the most popular.

Countertop

$3,000 to $5,000 on average
Quartz and granite are the most popular options but are expensive. Laminate is the cheapest.

Cabinets

$2,000 or less on average
Can be store-bought or custom, with the latter being much cheaper.
Other items commonly added to a bathroom:
Mirror (installation cost at an average of $200)
Backsplash
Heated bathroom floors
Bathroom fan
Jacuzzi
Automation (average cost of $2,000)
Prioritizing what you want in your bathroom and always having an eye on your budget will allow you to trim down the costs.
Steps to renovating an existing bathroom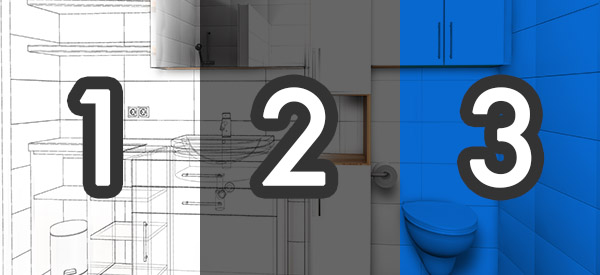 If you already have a bathroom and just want to remodel or renovate it, you could spend from $5,000 to $20,000, depending on the choices you make.  The entire process can seem daunting, not to mention hectic. If you are doing it for the first time, professional bathroom renovation specialists will be able to help you step by step.
You will need to consider many things before you can choose the right design and budget. Do you want a walk-in shower or a hot tub? What colors do you prefer? What countertop do you want? There are many choices when it comes to colors, materials, and accessories for your bathroom.
How do you start planning your bathroom renovation project?
Do your research.
You start planning your project by doing your research. What type of bathroom do you want? What are the must-haves? You need to gather all of your ideas together. This will make it easy for you to choose the bathroom design you want and present it to your contractor.
Plan your budget.
You need to determine how much you can spend on your renovation. Do you need financing? Work on your finances so because your budget will be the primary consideration when making your choices.
Search for the right contractor.
Believe it or not, finding the right contractor can be a challenge. There are many reputable and experienced bathroom contractors in Toronto but they may all be busy with current projects. If you need your bathroom remodel done right away, it might be difficult to manage.
It is important to start searching for your contractor as early as possible.  This will enable you to book a quality contractor who can give you value for your money. It will allow you to check on their references and previous projects so you can make a smart choice.
Finalize the design and price with your selected contractor.
You need to finalize plans, design, and price with your chosen contractor. Make sure to have a written contract.
Construction to completion.
Your bathroom renovation will involve the following:
Demolition
Electrical
Plumbing and fixtures
Drywall installation
Tile installation
Cabinetry
Clean-up
Once your bathroom is completed, always check if the work is to your satisfaction before making your final payment.
Of course, it will be necessary for you to plan what bathroom to use during the renovation. If you are renovating other areas of the home aside from the bathroom such as the kitchen or if you are making an addition to the home, it may be necessary for you to stay elsewhere during the construction period.
How to choose the right contractor for kitchen, basement, or bathroom renovations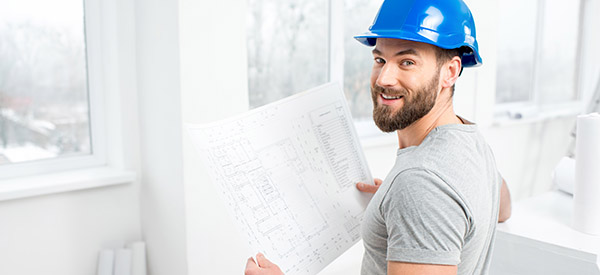 Many people who have experienced a home renovation will tell you that choosing the right contractor is not as simple as it sounds. There are many horror stories you will read and hear about involving contractors who have done a poor job, did not finish the job, and even some who have taken advantage of their clients.
As with any industry, the home improvement industry has good and bad apples. It is your primary responsibility to look for a reliable contractor for your project and make sure your interests are well-protected. How can you find a good contractor and what do you need to consider?
Years in business
A contractor whose company has been in business for many years is less likely to give you problems. He would have built a reputation and earned enough experience from previous projects. He will also be able to provide valid references that you can check.
Stability
You need to check the stability of the company you plan to hire. You don't want a contractor who is on the brink of bankruptcy.  You also don't want to deal with a business that is about to fold.
Reputation
A good contractor will have earned a solid reputation in the industry. He would be a member of a national or local trade association such as the Toronto Construction Association, Ontario Home Builders Association, or the Ontario General Contractors Association. He may also be registered with the Better Business Bureau.
There are contractors who use the Renomark logo for branding because it tells homeowners that they are members of the Canadian Home Builders Association and comply with the industry's code of ethics and standards.
You can also check for online reviews, if any, to see any negative or positive feedback from previous customers.
Expertise
If your project involves transforming your basement into a legal second suite, you might want to hire professionals who specialize in that type of project. Same goes for transforming a basement into a gym or home office or adding a second-floor bedroom and bathroom.
Price
You must compare prices when looking for a contractor. They will all prepare a bid for you which you must study carefully in terms of scope of work, warranties, deliverables, insurance, etc.
Availability
Finally, you will need to check on the contractor's availability. You may need to have 2 or 3 options in case your first choice is unavailable for the time you want your project to start.
Although price is important, remember that it is only 1 factor among many that you need to consider. Peace of mind is critical and you will get this only if you have complete trust and confidence in your contractor's abilities.
Are you ready to start your search for the best contractor for your kitchen, basement, or bathroom renovation? We want to make it as painless and seamless for you as possible.
Our network consists of reputable and experienced general and specialist contractors for all types of home renovations in Toronto.
Fill out the short form on this page to receive FREE and NO COMMITMENT quotes you can compare.
Choose from among our partners and plan a successful home improvement project.