9 July 2019,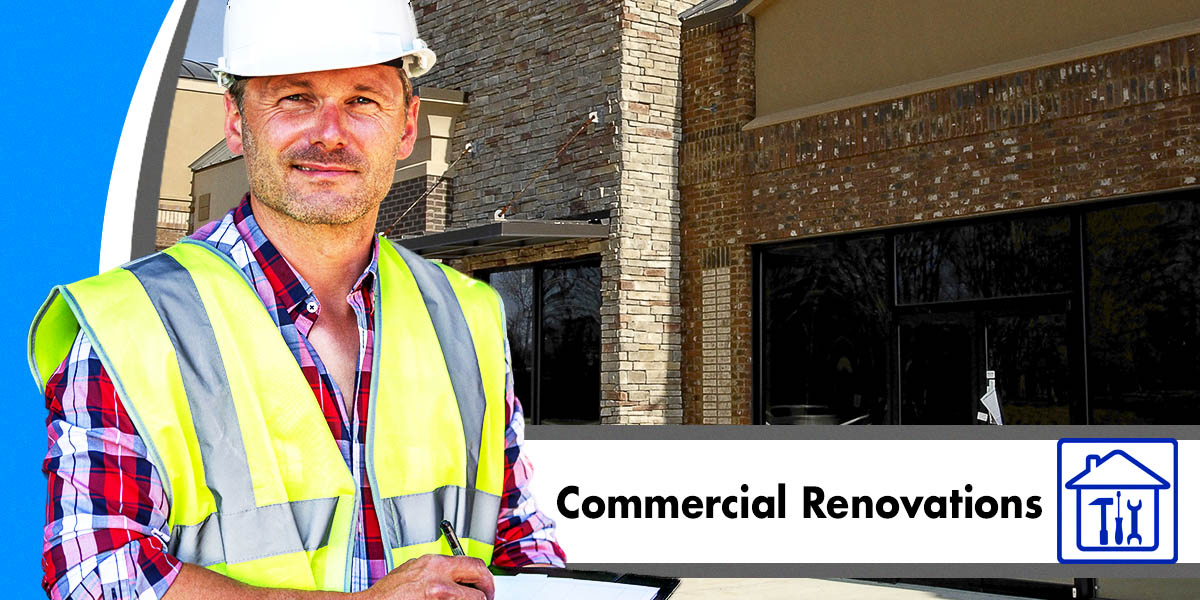 Are you renovating a store, office, clinic, or any other type of commercial space? You are in the right place.
You will find useful tips to help you plan your commercial renovation, including the best way to search for the right contractor for your project.
Any business or commercial renovation aims to improve operations, enhance safety and convenience in the workplace, attract more clients, and increase the bottom line.
You want to make sure that your money is well-spent and delivers the results that you desire.
Our experienced partner contractors can help you design and build the interior space you need for your business. Read on below for inspirations and tips you need for a successful project.
WHAT IS A COMMERCIAL RENOVATION

IN CALGARY?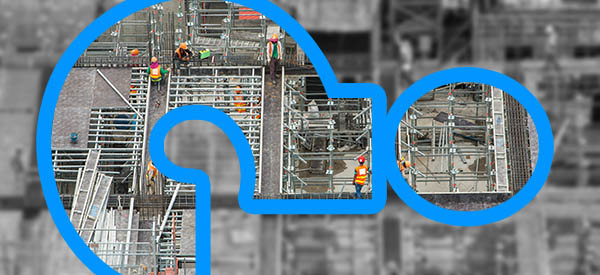 A commercial renovation means restoring, remodeling, or improving your business space.  It is designed to increase aesthetic appeal and functionality.
There are many forms of renovation; some are really simple or cosmetic while others are major and extensive.
Some examples of renovation projects for commercial spaces include:
Interior or exterior painting
Flooring renovation
Bathroom renovation or addition
Interior re-designing
Total renovation (demolition, design, build)
Even changes in lighting can have a dramatic effect on the appearance and comfort of your workspace.
You can plan to have a small renovation project or a huge one, depending on your needs, goals, and budget.
Commercial renovation contractors can provide you with important options so you can have the key benefits from your project.
The different types of Commercial Renovations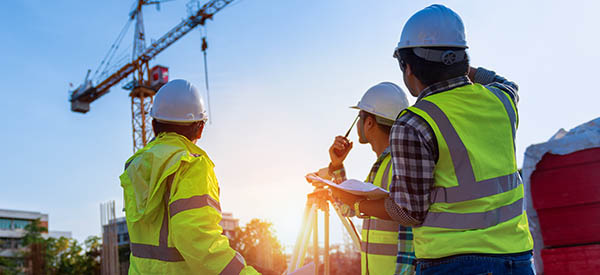 Whatever you imagine for your commercial space, reliable commercial renovation contractors in Calgary can make it happen.
Every business needs to grow and expand and that means your space must grow and improve, too. What type of renovation do you need?
RETAIL STORE RENOVATION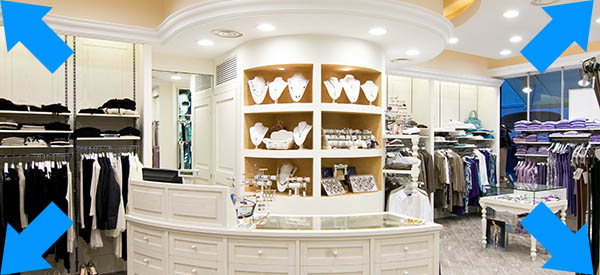 Retail stores need to maximize space and improve design for efficiency and appeal to more customers.  A good retail store design will encourage customers to linger at your store, browse, and spend their money.
Retail store renovation specialists can improve your store layout and make your display more beautiful while working to maximize your renovation budget.
From creating the design, demolition, to every aspect of your project, reputable contractors in our network will be happy to assist you.
MEDICAL / DENTAL CLINICS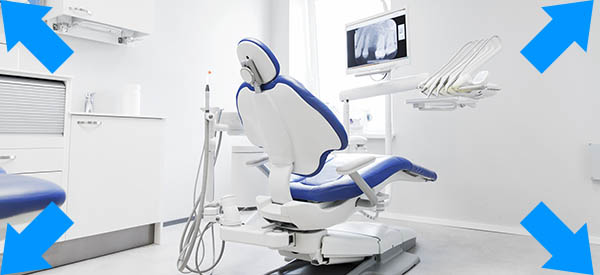 A medical or dental clinic renovation project requires a contractor that specializes in this field. Each project owner would have unique goals such as investing in the latest technologies, improving the layout, adding more workspace, or improving aesthetic appeal.
Whatever your goals are, experienced medical or dental clinic renovation contractors have the know-how and experience to get the job done right.
A warm and inviting atmosphere is necessary to promote a sense of well-being for your clients. With the right design, you can create a comfortable, contemporary, and visually appealing office with your renovation project.
You can make use of an open layout, use the right colors for visual contrast, and utilize modern lighting, and eye-catching décor and furniture.
Speak to reliable contractors in our network for your renovation to get the best clinic design tailored to your needs and budget.
RESTAURANT RENOVATION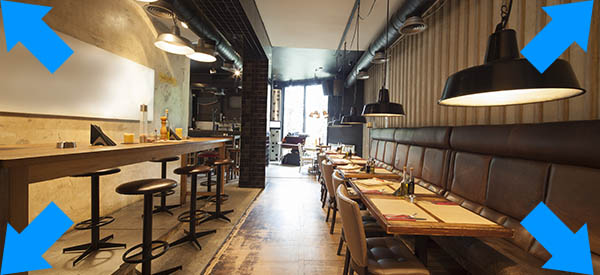 Are you renovating a tea shop, a bar, bakery, or bistro? You need a talented and experienced design-and-build team to make your vision a reality!
A good contractor can take care of the building permits you need, design and build your space in a timely manner that maximizes your budget.
A restaurant renovation will entail specialized work for outfitting a kitchen, improving the dining area, and maybe, even an outdoor dining area.
You can rely on experienced contractors for renovating outdoor patios, kitchens, bathrooms, and dining areas creatively while adhering to building codes.
SMALL OFFICE RENOVATION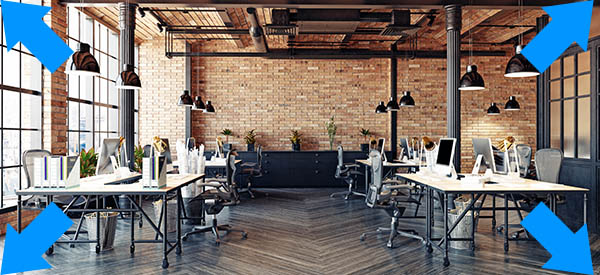 Whether you want to renovate a law office, a real estate, accounting, or any type of small office, you will need a good contractor to help you with the design that maximizes your space, improves workflow, improves aesthetics, and enhances comfort and workplace safety.
When you are renovating an office, it can lead to business interruption that would have a big impact on your business income.
Experienced contractors will make sure to execute the project in a timely manner to minimize disruption to your operations and help you plan your alternative space.
No office renovation project is too small. Get help in planning your design, budget, and timeline by obtaining free quotes for your project using the short form on this page.
BUILDING RENOVATION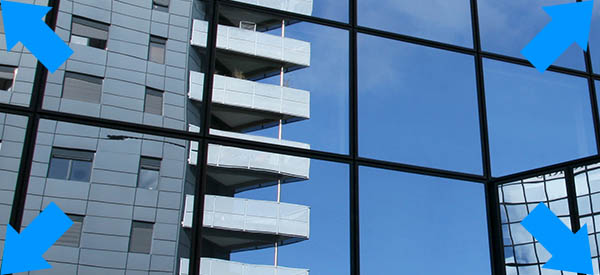 Over time, the exterior and interior appearance of any building will wear out. Your building exterior may need new paint, new windows or doors, landscaping, and other upgrades.
The interior of the building including common spaces like the lobby and toilets will also need upgrading.
You can plan on renovating specific areas or the entire building, depending on your goals and budget. Experienced contractors will help you plan renovations in priority areas and minimize business interruption.
For commercial exterior or interior painting, bathroom renovations, and other types of building renovations such as additions, find reputable contractors in Calgary from our vast network.
5 Huge benefits of renovating your store, shop, or office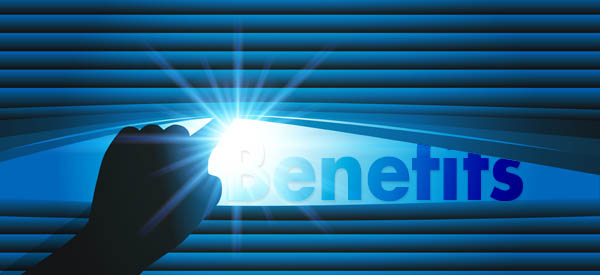 There are important benefits that can be gained from renovating your store, shop, or office.
Business owners are always on the lookout for ways to improve their operations to reduce costs, increase productivity and sales.
Even if business has been good, you can take it to the next level with a commercial renovation project.
Below are huge benefits you can get from renovating your commercial space.
Attract More Customers
With improved business premises, you can definitely attract more customers. You must keep in mind that the physical appearance of your business is the first impression customers get. A renovated store or office can attract more people and impress your current customers. A renovation gives them the impression that your business is stable and intends to remain for a long time.
Improve Workflow
A commercial renovation project can tremendously improve workflow. You can improve your store's layout, enhance work stations, improve interaction among employees, and even cut down on the time needed to get things done.
Improve energy-efficiency
Businesses always want to reduce their operating costs. A commercial renovation can help to reduce your energy bills by as much as 40%. Today, there are many green products available that target business efficiency.
For instance, upgrading windows and your heating systems can cut your bills significantly. Modernizing bathrooms or toilets can also reduce your annual energy costs.
Increase Employee motivation for Better Performance
Employees are also a vital part of your business. With higher employee productivity, your income also grows.
An office renovation can increase employee morale and motivation so they perform better. You can create more comfortable and attractive workstations, break rooms, and spaces where they can discuss ideas or interact productively.
Creative and efficient use of space
Your renovation project can optimize the workspace to improve your processes and increase productivity.  Dead spaces can also be utilized so that nothing is wasted.
If you plan your renovation with a reliable commercial renovation contractor, you can take your business to new heights. It doesn't matter if you want a simple renovation or a total makeover.
Entrust your project to a well-qualified and dependable professional for commercial renovations from our network.
The step-by-step process of a commercial renovation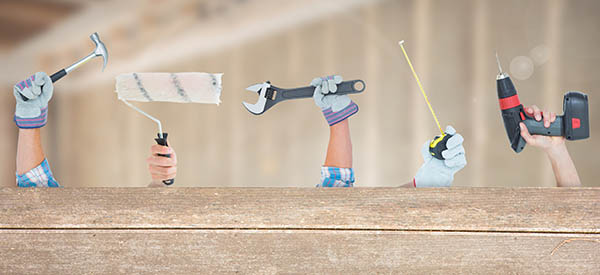 For office or commercial renovations, timely delivery and cost management are critical. Reputable contractors can provide an efficient and professional approach to your project and ensure results that exceed your expectations.
You will need to give contractors the necessary details in your project meetings so they can calculate the materials required and the labor costs for your project.
Being informed is the first step to planning your project. You need to understand the process of contracting to get the desired results.
Below is the step by step process of a commercial renovation.
Step 1: Find the right commercial renovation contractor for your project.
It is important to find the right commercial renovation contractor from the onset to get a free on-site assessment.
A contractor can give you an initial analysis so you can have an accurate picture of the scope of work, costs, and timeline.
You can easily find reputable contractors in Calgary by using our online request form on this page.
Experienced contractors will quickly provide you with quotes so you can compare and choose.
Step 2: Receive design proposals and cost estimates.
A reputable contractor will provide a design proposal and cost estimate for your consideration.
You can sit down and discuss any changes to the design that you want to incorporate or negotiate the cost of the project.
A contractor can also provide advice on materials that can minimize the costs, if necessary.
Step 3: Application for permits and choose building materials.
Once you have chosen your contractor, he can start applying for permits required.
You will also choose building materials for your project.
This is a critical decision because it will significantly affect your overall costs.
Step 4: On-site construction.
With permits obtained, on-site construction begins.
It may be necessary to allocate temporary workspace during the project to prevent disruption of your business operations.
Step 5: Management of the different aspects of construction.
While the project is on-going, the contractor will manage the different aspects of construction, including scheduling and coordinating with subcontractors and suppliers.
Step 6: Client inspections.
Before completion, you will be inspecting the site to check the quality of the work and if it meets your expectations.
Any changes to the design and materials should be avoided to prevent going over your budget.
Certain adjustments may be unavoidable if unexpected problems arise during the project.
Step 7: Project completion and turnover.
A good contractor will be able to deliver the completion of the project in a timely manner.
Reputable contractors provide a warranty for the work to give the client peace of mind.
Make sure to execute a written contract with the contractor of your choice.
Read the fine print carefully and pay attention to the timeline, cost, the schedule of payment, scope of the work, materials, and warranty.
After you have interviewed prospective contractors, always check their references and review their quotes.
Make sure that they are submitting a quote using similar specifications.
Use the short online form on this page to connect with experienced and licensed commercial renovation contractors in Calgary.
7 Critical things to look for in a commercial renovation contractor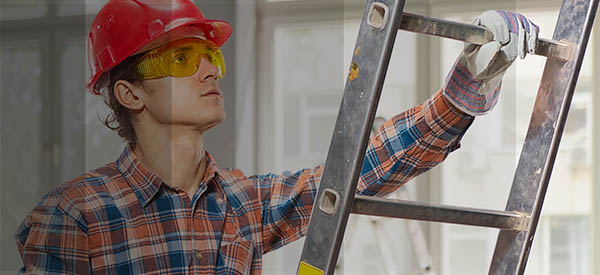 With such a huge investment required in a commercial or business renovation, it is important to look for 7 critical things in a commercial renovation contractor.
You will be investing money as well as putting in the hands of your contractor the future of your business.
A 2017 publication (a downloadable pdf) from the Alberta Government gives precious tips to guide you in the search for a contractor in home renovations.
EXPERIENCE
A commercial renovation contractor must have the necessary experience in carrying out the type of renovation you need.
INSURANCE
Commercial renovation contractors are required to have business liability insurance and Workers' Compensation Insurance. This is for your protection in case your property is damaged, or if damage to a third-party occurs, or in the event that a worker gets injured on your property.
BOND
A commercial renovation contractor must be bonded so you can have peace of mind.
LICENSE
Renovation professionals are mandated to possess a license to operate in Calgary. This ensures that your contractor has complied with all the legal requirements and has the training and skills for practicing his trade.
WRITTEN CONTRACT
The contract must specify the scope of the project and outline the agreements you have reached. The start and completion date, description of the work, list of materials and products, and terms of payment.
It must also specify holdbacks (the amount you will retain from each payment to protect you in the event that a contractor fails to pay a supplier or subcontractor), standards of the work, warranties, and insurance.
Utility permits, municipal permits, and inspections are generally the responsibility of the contractor.
PROFESSIONAL AFFILIATIONS
Reputable commercial renovation contractors belong to professional trade associations or organizations such as the Canadian Home Builders Association (CHBA) and the Calgary Construction Association.
REFERENCES
Don't take their word for it. Always check their references from their most recent clients to ensure you are hiring a company with integrity and professionalism.
You can take a step forward in finding the right contractor for your commercial renovation.
Fill out the form on this page to receive FREE and NO OBLIGATION quotes.
Frequently Asked Questions: Planning a Commercial or Business Renovation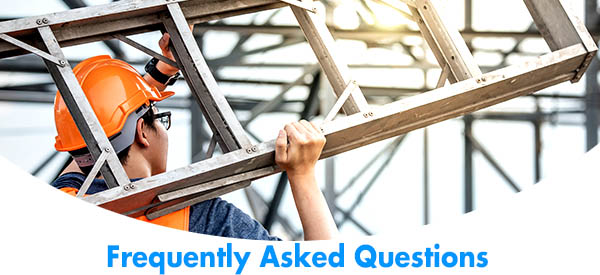 Whether you have experienced renovating your business before or doing it for the first time, you will surely have a ton of questions for your contractor.
Asking the right questions is crucial so you can educate and prepare yourself for your construction project.
A good contractor will prep you and allay any anxieties you have with winning solutions.
How long will the project take?
This question is the most common among business owners. Naturally, business interruption is a primary concern. Excitement is also high because owners are eager to see the results of the project.
The timeline will really depend on the scope of the work. Experienced contractors will estimate accurately for each stage of the renovation to give you a reliable timeline without compromising on the quality of the work. You don't want a rushed job that would jeopardize the renovation's integrity or increase your renovation costs.
Keep in mind that timelines are never final as delays can happen due to unforeseeable events. Your contractor will provide you with as accurate a timeline as possible.
How much should I spend on a commercial renovation?
The truth is that commercial renovations often come with problems that are unexpected. These things can increase your overall costs (plumbing, structural, electrical, etc.)
It is best to set a budget with a contingency fund to cover unexpected expenses. The cost of your renovation will really depend on the size, scope, complexity, and materials you choose as well as your choice of contractor.
An experienced contractor is able to estimate the cost of the project accurately and will be able to stick to the budget.
What kind of warranty do good contractors offer?
A warranty is important because it ensures that you get high-quality work from your contractor.
Good contractors generally offer a warranty of 1 year on the work that was completed.
How can I assess the bids for my commercial renovation project?
Firstly, check the price and find out why the price of the bids differ.
Check the work schedule indicated (working days only or including Saturdays).
Check if the materials are similar and if the scope of work is similar. In many cases, contractors opt for cheaper materials to bring down the price.
Lastly, check on the insurance of the contractors and the warranties offered.
What are the things that should be considered when hiring a commercial renovation contractor?
There are many things to consider when choosing a contractor.
The most important ones include:
Workers' Compensation Insurance (WCB)
Business liability insurance
Bonding
License and qualifications
You can request for proof of WCB coverage and business insurance for your protection.
Who will pull the required permits for the project?
As the business owner, you are ultimately responsible for permits necessary for your renovation project.
Your contractor can handle the application for the permits and you should discuss this with your contractor before the start of your project.
Can the business continue while the project is underway?
In most cases, the business may have disruptions such as shorter opening or working hours, smaller space, or even total closure.
Depending on the extent of your project and the type of business you have, it is necessary to discuss with your contractor what your options are.
Keep in mind that noise is unavoidable during construction as well as dust and dirt.
It may be advisable to look for a temporary space (if the construction will take time) or to temporarily close the business during the renovation.
Compare and choose commercial renovation contractors using the short form on this page.
Ensure the success of your project by hiring a reputable contractor from Compare Home Quotes network!
Save time and money with free quotes for your office renovation
Planning an office or commercial renovation can be overwhelming and stressful when you don't have the right help.
It is critical to find the best commercial renovation contractor in Calgary to assist you from start to finish so you can guarantee the success of your project.
As a business owner, you want to make sure that you hire a qualified, experienced, reliable, and honest contractor who can realize your vision of your commercial space.
Whether you need commercial exterior painters, interior designers, carpenters, or plumbers for your office renovation, we can help you find what you need.
You can start your search for the best Calgary contractors by investing 2 minutes to fill out our short online form below!
Receive FREE and NO OBLIGATION quotes from licensed and reputable contractors in our network.