13 June 2019,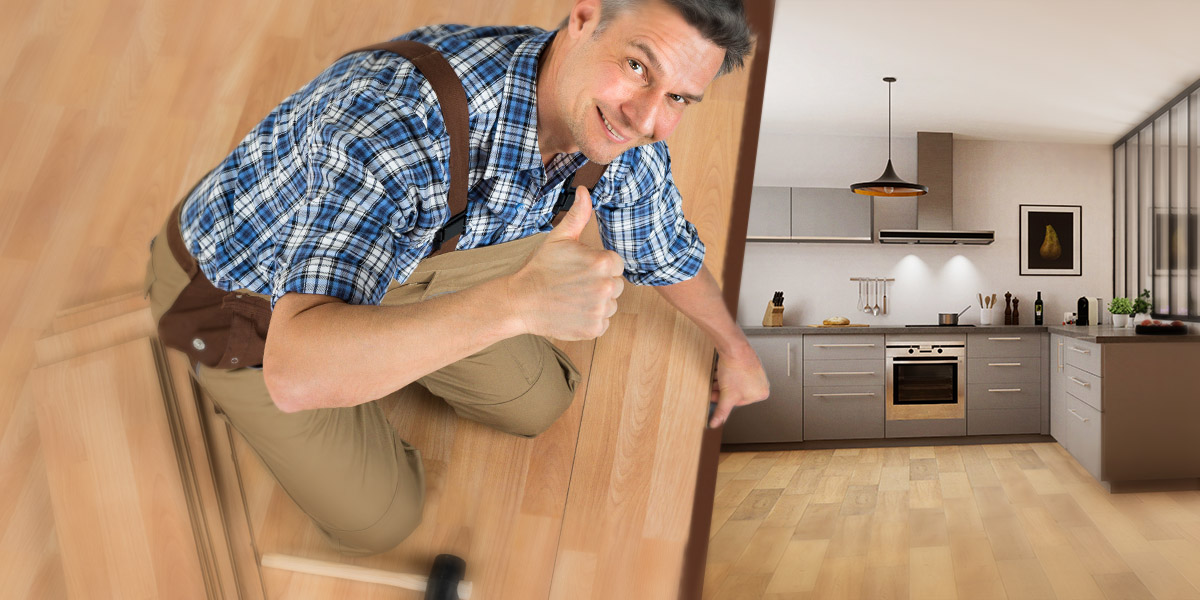 Do you wish to renovate your floor for a more beautiful home? Refinishing or renovating your flooring can totally change your home's interior or your office.
Floors get a lot of wear and tear because of our daily activities. Scratches from furniture, claws of pets, dirty shoes, and so much more can put floors to the test. As a result, wood floors or vinyl tiles can start to look worn out after a few years.
If you live in an older home, you may need to refinish or replace the flooring now if it hasn't been changed in the last 10 years.
For refinishing, repairing, or replacing residential or office flooring, you can count on Toronto flooring contractors for help in the design and installation of a new floor.
Signs you need new flooring for your home or office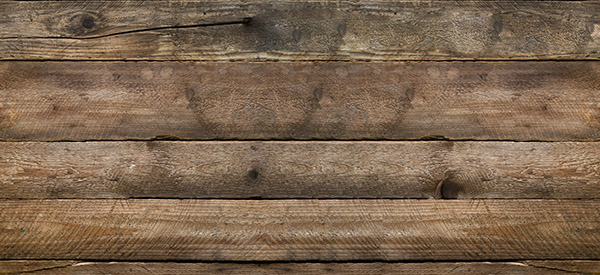 Is your flooring stained or scratched? Do your carpets display souvenirs from your toddler's crazy antics? Or maybe your floor now has 3 different types of tiles from previous DIY replacement jobs.
It is time to get new floors for your home!
As a general rule, carpets can last for as long as 10 years.
Other types of floors like laminate or wood can last around 25 years. This can vary, however, depending on the care and maintenance you provide, and the damage they sustain over time.
Carpet generally lasts about 10 years while flooring types like tile, wood, and laminate can last as long as 25-30 years. It all depends on how much damage they face over the years.
Are your floors indicating that they need replacement? Find out if you need a new floor from the guide below.
TILES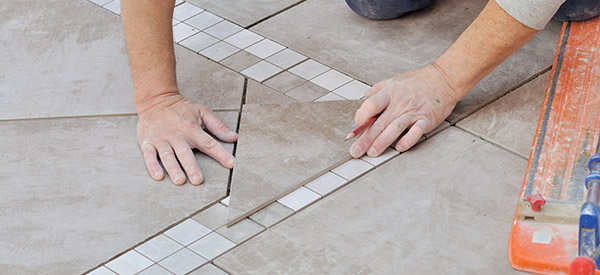 Tiles are quite versatile as a flooring material. They can resist spills and dirt and are, therefore, quite durable.
In truth, ceramic tiles can last for many, many years. Some tiles can get broken but may be replaced and grout can be cleaned. What may not stand the test of time is the style. Tile patterns, colors, and even size can really make a home look old.
This is especially true for small tiles or colored, pattern tiles that remind you of the 1970s. Even if they are still fine, for purposes of style, you should get a replacement.
Tiles come in a wide variety of designs and materials, including ceramic, granite, and marble tiles.
It is perfect for the kitchen if you are looking for renovation ideas.
You should contact a flooring contractor to find out if your floor also needs replacement, aside from the tiles. Sometimes, tiles crack more often than they should because the floor itself needs to be fixed for proper load distribution.
CARPET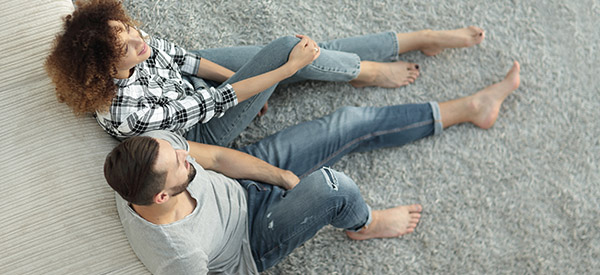 Carpeting is a comfortable cover for flooring and can be used for almost all rooms in a house. There are many materials, depths, and styles for carpets that look attractive.
If you clean the carpet but it still does not look like its old self, it may be time to consider a replacement. Pets, wine spills, and dirt are difficult to remove completely. Odors can also penetrate the padding.
Other major signs that your carpet may need replacement are rips and tears.
Carpeting must be done by experienced professionals to make sure that it is measured accurately, and stretched and tacked properly.
If you are looking for carpets for your office, take the time to check out our commercial and office renovation guide.
WOOD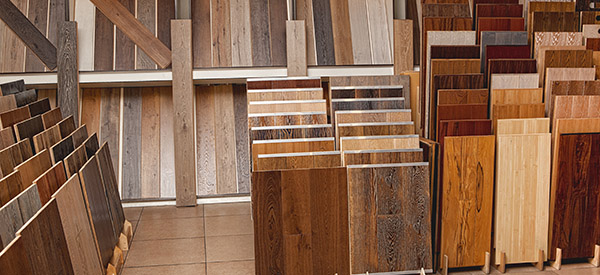 A hardwood floor can be refinished when it starts to look old or worn out. A refinish would be less expensive than a total replacement. The cost could range from $4 to $7 per sq. ft.
Hardwood or engineered wood flooring can really have a dramatic impact on your home's aesthetics. They are also highly-appealing to potential homebuyers.
On many occasions, hardwood floors can be refinished rather than replaced to save on costs.  However, there are times when it needs to be replaced such as when there is structural damage, movement, or if you simply want something better than your existing hardwood floor.
VINYL/LAMINATE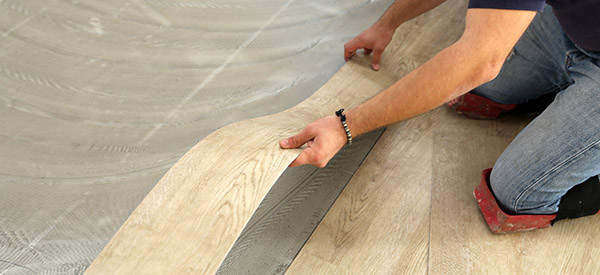 It is easier to see if the end has come for vinyl tiles or laminate. Water damage, peeling, and other signs of wear and tear would be visible. If you need new flooring, it may be a good idea to transition to higher-quality flooring.
You can speak to flooring specialists in Toronto to get your best options and compare prices.
A quick comparison of flooring materials – The pros and cons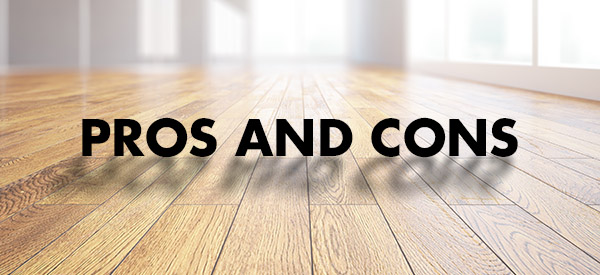 Every home is unique and a variety of flooring options are available to homeowners, based on their personal tastes and budget.
Below are popular flooring options offered by floor specialists in Toronto for you to consider, weighing the pros and cons, including the price.
Flooring materials and their pros and cons

MATERIAL
PROS AND CONS
Vinyl flooring

This can be used for homes and commercial spaces.  If you want durability and affordability, vinyl may be a good option for you. Homeowners who find hardwood too expensive may turn to vinyl flooring.

Cons: While it is durable, it is a softer material than wood and can be punctured by hard or sharp objects. It is also prone to discoloration.

Laminate

It is easy to install and is ideal for places with high-traffic.
It comes in a wide variety of designs and colors.

Cons: Not ideal for areas with water leaks such as bathrooms or kitchens. It cannot be repaired or refinished and must be replaced if damaged. Laminate flooring can also hurt your home value.

Cork

This is an eco-friendly option and is quite trendy.  It also gives the added benefit of insulation. Cork floors are also very resistant to depression due to foot traffic. They also offer sound-proofing.

Cons: It fades over time due to sensitivity to sunlight. Liquid stains can become permanent.

Carpet
Carpeting is warm and soft so it is especially nice underfoot. It is available in many colors and designs. It is ideal for areas with less foot traffic. Carpet flooring also reduces sound and can protect from fall or injury.



Cons

: It is more expensive than vinyl or laminate flooring. It also requires a higher level of maintenance.  Carpets may also carry allergens and some types are difficult to clean.

Engineered hardwood
This material provides great aesthetics and is quite durable and versatile.
It is good for rooms with high humidity.



Cons:

Cheaper than solid hardwood but more expensive than vinyl, laminate, or carpet.

Solid hardwood
Elegant and durable, it is ideal for any room.



Cons

: Will require a hefty investment because of the price.
In choosing the best flooring material for your home, consider the following factors:
Lifestyle
Personal taste
Budget
Maintenance and care
It is best to take the time to understand your options. You can get multiple quotes from flooring contractors in Toronto to compare prices. You can also rely on our partners for valuable advice regarding the best flooring material for your home.
GET 3 FREE QUOTES
Compare prices & products for purchasing a heat pump
The Cost of Floor Replacement and 4 ways how to save money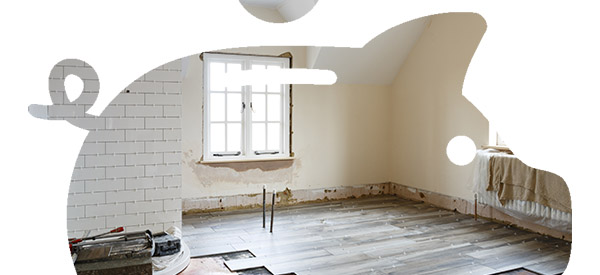 Floor tiles can cost from $14 to $63 per sq. ft. Aside from the tiles, you should expect to pay installation costs, too.
For outdoor tiles, the price is from $15 to $85 per sq. ft. The cost of replacing tile floors usually consists of the price of materials and the cost of labor.
Porcelain tiles that look like wood costs from $3 to $40 per sq. ft. Owners who like solid hardwood and tiles for their durability may consider wood-look porcelain tiles.
The average cost for carpeting ranges from $8 to $12 per sq. ft. Take note that carpeting is sold per square yard (9 feet) and is usually 12-ft. wide. To avoid confusion when comparing costs with other materials such as hardwood, it is best to get the price per sq. ft. for carpeting.
4 TIPS TO SAVE MONEY ON FLOORING REPLACEMENT
First of all, it is important to keep in mind that while you want to save money on your flooring replacement, you don't want to cut corners.
Saving money should not be about choosing the cheapest type of floor or looking for the cheapest flooring contractor. You get what you pay for, as the saying goes, and you definitely don't want cheap and all the headaches associated with it.
Rather, you want to get the highest quality possible for the budget that you have, big or small.
If you are looking for ways to save on replacing your floors, below are some useful tips you can consider.
Update rather than replace.
If your hardwood has scratches or maybe your carpet has stains, you may still be able to save it.
Hardwood floors can be refinished and this costs less than a complete replacement.  You can also look for carpet cleaning specialists for carpet stain removal.
Consider the flooring material that best suits your needs.
If you have pets or toddlers, look for flooring materials that are stain-resistant and not prone to scratches.  Flooring that lasts longer will save you money in the long run.
Compare and shop for the best prices.
You may have your heart set on a new hardwood flooring but it pays to know your options by comparing prices. Know your best options, weigh the pros and cons, before you make your final decision. Understanding your choices will help you to save money and avoid regrets.
Find the best flooring contractor that gives value for your money.
It is important to search for the best flooring contractor to help with your home improvement project. The cost of installation will depend on the flooring material you choose and the size of the home or area.
Your choice of contractor will also have a big impact on your installation cost. Again, cheaper is not always better. Make sure to compare experience, reputation, warranty, and service.
4 Reasons to hire a professional flooring contractor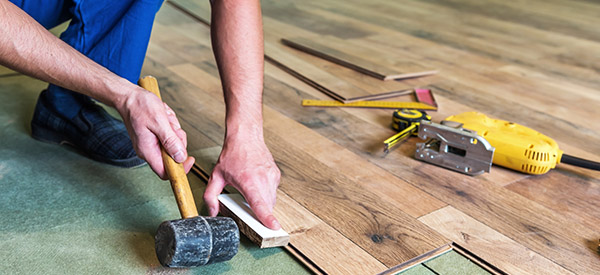 Over time, floors will start to degrade and wear out, making the home look less than attractive. It can also become unsafe for the people living in the home.
Replacing floors can ensure your safety, improve the home's appearance, and increase its value.
Floor installation or replacement is not really easy to do. Measurements need to be accurate, installation must be done properly (to prevent dirt and moisture from seeping into the floor). Expertise is also necessary in ensuring that the pattern of tiles is followed so they look pleasing to the eye.
Many people are torn between doing a DIY floor installation and hiring professional flooring contractors because they want to save on costs. Even when DIY projects nowadays have become trendy, it still pays to hire professional flooring specialists for your home improvement.
Here are some of the reasons why you should consider hiring a flooring contractor in Toronto.
CONVENIENCE
Installing tiles, vinyl, and other flooring materials is time-consuming. If you make mistakes, a DIY installation is harder to fix. When you work with a flooring contractor, you can rest easy and let them do the job.
Further, your activities in the house will be impaired during the project, You want the job finished as quickly as possible so you don't have to be inconvenienced longer than needed.
QUALITY
The quality of professionally-installed flooring is incomparable with a DIY project.  Experienced professionals will know what potential problems are and avoid them so you don't encounter issues in the future. The quality of their workmanship will also be high and worth the price. Using the right tools and equipment, your flooring will be efficiently installed to get the best results.
ADDED SERVICES AND SUPPORT
Your old flooring will need to be removed and discarded. Professional contractors can assist with the removal and disposal of materials for your convenience and peace of mind.
It is also highly advisable to seek advice of professionals when faced with a difficult choice. You will be investing money in your flooring so it is important to make the right decisions. Contractors are familiar with the flooring types in the market and can help determine the most suitable type for your home.
WARRANTY
A professional floor installation will have a warranty. Reputable contractors will guarantee the quality of their work and will provide assistance if there are any problems.
Quality work is a critical factor that must be taken into consideration when getting new floors. Rather than focusing on the price, durability, comfort, convenience, and quality are important.
Find a licensed floor contractor in Toronto for a perfect floor installation project.
To get started, fill out the short online form on this page and connect with reputable and experienced flooring specialists serving your area.
You will receive FREE and NO COMMITMENT quotes so you can compare and choose based on your budget.
5 Services offered by professional flooring contractors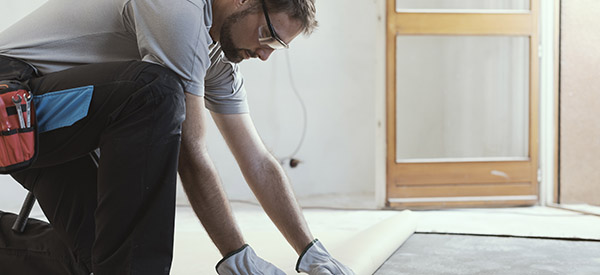 Flooring contractors offer a variety of services that would be useful for your needs. Below are five (5) of the most popular services you can obtain by hiring a professional flooring contractor.
Tile installation
There are many types of tiles you can choose for your flooring. It is durable, easy to maintain, and more affordable than carpeting.  You can choose from porcelain, ceramic, granite, marble, and travertine tiles from experienced contractors in Toronto for your home or office.
Professional flooring specialists can handle bathroom tiles, living room tiles, kitchen tiles, patio tiles, or basement tiles for your home.
Floor leveling
It is necessary to have a level floor to ensure an efficient tile installation. This is a process which ensures that floors are level before tiles or carpet installation.
Carpet installation
You will need experienced hands to install carpet in your home.  Contractors also offer carpet repair, refitting, and other miscellaneous services.
Heated flooring
Nobody wants a cold floor. Heated flooring is easy to install by professionals. This can be used for stone, hardwood, ceramic, or other types of flooring. Heated bathroom tiles are also quite popular and add comfort and convenience to your home.
Hardwood flooring installation or refinishing
Refinishing hardwood flooring takes much time.  It needs to be sanded, repaired, coated, and stained. This must be done by professionals who have the necessary equipment, experience, and knowledge to do it properly.
Hardwood installation is a hefty investment. To get value for your money, it is important to ask professionals for hardwood floor installation. They are knowledgeable about the preparation needed, the techniques for installation, and will make sure your project is a success.
No matter if you live in a condo or a mansion, you can trust professional and experienced partners of Compare Home Quotes for your flooring needs.
Fill out the form on this page and connect with reputable flooring contractors serving your area.
You will receive FREE and NO OBLIGATION quotes so you can start planning your project.
Save time and money when you compare free quotes for flooring installation or other home improvement projects!
3 Environment-friendly trends for residential flooring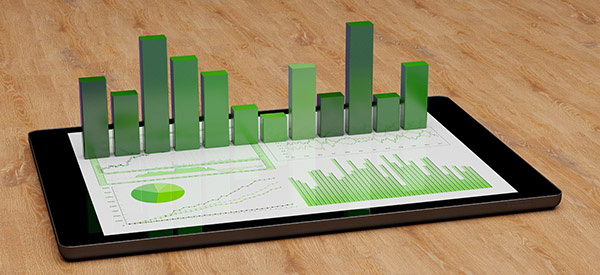 Eco-friendly floors means they come from a sustainable resource. This means they can grow back. Examples of environmentally-friendly flooring are recycled tiles, recycled wood or hardwood flooring, natural carpeting, etc.
Sustainable wood
People in Toronto love wood flooring.  If you are a homeowner who loves wood but is concerned about deforestation, you may be happy to know that there are sustainable wood flooring options in the market.
You can look for products with Forest Stewardship Council (FSC) certification which means they have been harvested from a sustainable forest. Examples of sustainable wood flooring materials are bamboo, White ash, and black cherry.
Recycled Glass and Metal
Did you know that broken glass can be recycled and transformed into beautiful flooring materials? Copper, brass, and aluminum are non-biodegradable and harmful to our environment but they can be made into very attractive flooring so they don't get dumped in landfills.
Natural Carpet
Many people would say carpet is hardly eco-friendly. Today, you can enjoy carpet flooring using recycled materials so your home can look beautiful.
Usually, carpets are treated with chemicals to prevent stains but these are harmful to Earth and to you. Today, there are carpets made with plant-based polymers so you can avoid harmful chemicals in your flooring.
Are you interested in knowing the latest trends in flooring in Toronto? Get valuable ideas and assistance from expert flooring companies in our network. Connect with them today using our short online form!
How to prepare your home for new floor installation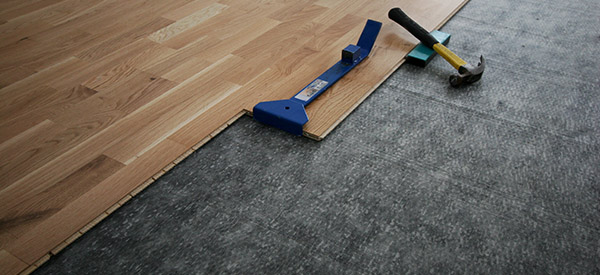 As with any type of home improvement project, you must expect to have some noise, foot traffic of workmen, dust, and other disturbances to your household. To minimize disruptions to your home life and reduce discomfort, it is best to prepare your home for new floor installation.
Here is how to prepare your home for your flooring project.
Cover or remove furniture from the area. You can put furniture in storage, if needed.
Prevent the spread of dust by hanging plastic sheets in entryways to the work area.
Keep the work area free of kids and pets.
Remove any valuables or fragile items.
A professional flooring contractor will help make the floor installation process as stress-free and easy for you. You can have peace of mind that your project will be successful with the services of reputable flooring companies in Toronto.
Choose the right flooring contractor: What to look for in a flooring contractor?
When you have decided on the ideal floor for your house, you need to look for the right flooring contractor. Regardless of the material you prefer, carpet, tile, or hardwood, it is important that the floor is properly installed.
Below are important things to consider when choosing your flooring contractor.
EXPERIENCE
You must know how many years the contractor has been in the business of floor installations. Experience is necessary in flooring installations, especially when it comes to sophisticated patterns or designs.
REPUTATION
It is easier today to check on a contractor's reputation. You can read online reviews, check with the Better Business Bureau, or check with trade organizations such as the National Floor Covering Association.
LICENSE AND INSURANCE
A professional flooring contractor must be licensed and insured. You can ask for a copy of their license and even details of their insurance. The business must have a worker's compensation as well as liability insurance for your protection.
REFERENCES
It is important to ask for references of previous customers from your contractor. You can also check on samples of the previous jobs on their website.
Flooring suppliers are also good sources of information for flooring contractors that have a lot of business because of excellent performance.
Are you ready to plan your flooring installation or refinishing?
Find the right flooring specialist using our short online form on this page.
This service is absolutely FREE and NO OBLIGATION on your part.