3 October 2019,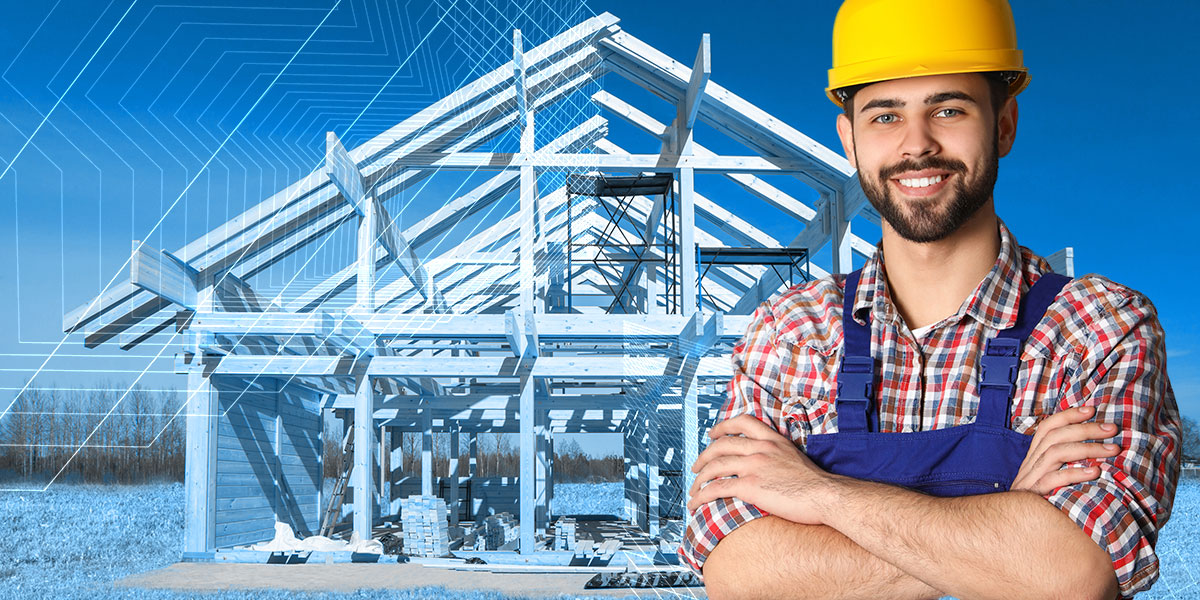 Whether you are building a new house or an addition to your home, you want to get high-quality framing services for your peace of mind.
A wood frame is the skeleton of your house and ensures the correct shape and dimensions of the home so that roof and wall coverings can be added during construction.
It also includes the doorways, window frames, the roof, and walls of the different rooms.
A house is a huge investment that requires the highest return possible.
One way to ensure value for your investment is to get a contractor that can deliver timely and efficient construction that is within your budget.
We have partnered with expert framing contractors in Toronto who can tackle your project, regardless of its size or complexity.
Read on to know the services offered by licensed framing contractors in Toronto to help you plan your project.
Contractors are very busy due to the vibrant real estate market in Toronto, especially during the summer.
Make sure to book your framing contractor or general contractor early to avoid delays in your project.
The importance of high-quality frame for your house construction or renovation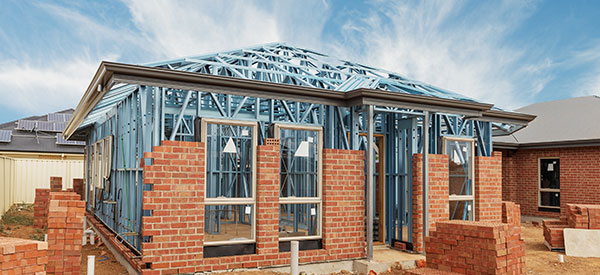 Most Canadians dream of owning a house.
Your dream home may have several bedrooms, a patio, a beautiful kitchen, or even a spacious basement.
But in order to make this dream home a reality, it all starts with the proper framework.
Regardless if you are building from the ground up or simply expanding your house, you will need an experienced contractor to handle the framing.
A house frame is like the blueprint of your home which puts all of its elements together.
A bad frame can cause issues as soon as the house is completed.
Surely, you don't want your house to need massive repairs right from the start!
The best thing to do is to hire qualified and experienced house framing experts from Toronto to handle your construction.
During the planning stage, your contractor can offer you with a variety of options that would later determine the features of your home.
Subcontractors can be employed to complete the project successfully based on the blueprint diagram and design specs.
If you are planning a house construction or renovation, start your process by finding the right framing contractor or general contractor to handle your project.
Different framing Services offered by GTA contractors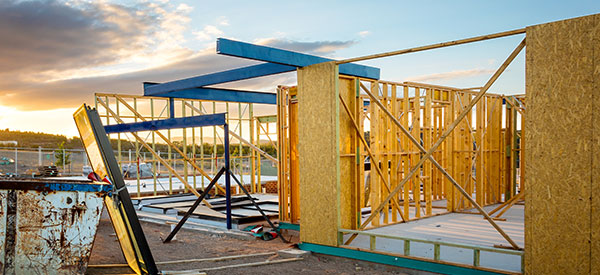 Every building is essentially built with frames in sections that are then joined together.
It is the very first thing that is built, giving you a vision of what your home will look like.
The project is several separate projects that are assembled to form the finished house.  
In many cases, you start with building plans and follow the specs from the drawings.
Wood is the most common material used for residential frames but metal is also desirable in some areas.
It is best to check with the Toronto Building Permit regulations to know more about the building code, zoning by-laws, and other City of Toronto construction and demolition by-laws.
House framing specialists in the GTA offer ground-up construction, add-ons, renovations, or remodeling services.
Many of them are experts in wood framing.
The framing process – what to expect for your project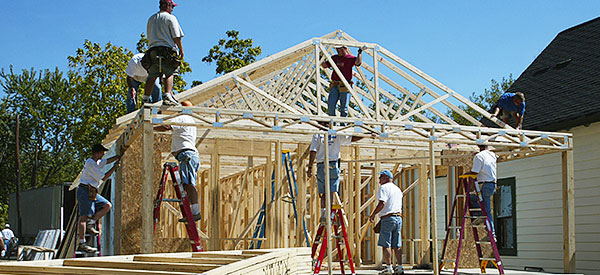 When you hire a residential framing specialist, your project will be in good hands from start to finish.
The project will consist of various stages as follows:
Design Phase
Your contractor will evaluate the proposed design and suggest improvements, if any, for aesthetic reasons or to save on costs.
Budget planning Phase
When the contractor has completed its evaluation, the cost of the project will be estimated.
He can also provide alternate estimates to help you choose the best option that meets your criteria and budget.
Construction Planning Phase
Once you have agreed to the cost estimates, your contractor will start planning the construction.
Required documentation, permits, etc. will be obtained.
The schedule of delivery of the materials and other provisions necessary will be detailed.
This is important so that construction can proceed efficiently and smoothly.
Construction Phase
A well-equipped and trained crew will take over the project while a supervisor oversees the day-to-day construction.
The goal is to deliver the project in a timely, efficient, and cost-effective manner.
Warranty Phase
Reputable contractors offer warranty coverage for non-structural and structural components of the house.
This gives you peace of mind and allows you to enjoy the prospect of building your home worry-free.
The cost of professional house framing services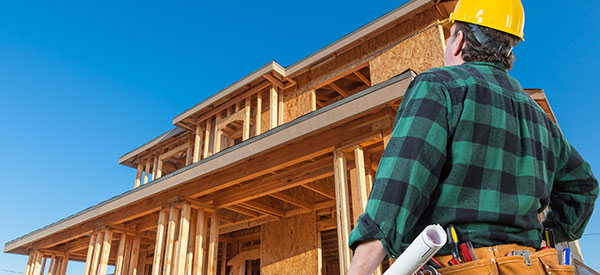 Rough carpentry framing costs average at around $4,000 but it will depend on the type and the size of your project.
A basement or garage will cost much less than a completely new house.
Contractors can charge from $7 to $18 per sq. ft. for labor and materials.
In general, the framing costs represent about 18% to 20% of your house construction budget.
Whether you are building a new house or just an addition, framing is necessary.
Installation costs may be difficult to predict but your contractor will be able to provide you with a reasonably accurate estimate and your best options.
Generally, framing a house can take about 2 months with delays caused by bad weather conditions.
You can find useful information regarding wood frame construction from this publication of the Canada Mortgage and Housing Corporation (CMHC).
How much does a basement framing cost?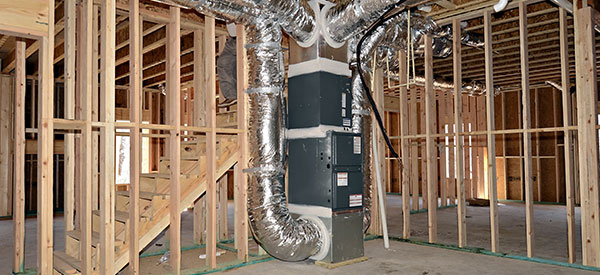 At the lower end, basement walls can cost about $5 to $6 per sq. ft.  if they are not load-bearing and are not complex.
Basement wall framing can seem easy but a poorly-framed basement can be a big headache.
They can lead to mold and moisture issues. Basement walls should be dry, straight, and strong.
If you are finishing a basement, it is ideal to hire framing specialists to do the job and ensure a high-quality installation that meets the code.
Basement framing involves a concrete or cement wall that can be wired for electricity and insulated for protection.
It also comes with unique issues that professionals are trained to address.
If you are renovating or finishing a basement, learn how to save on costs using tips for a professionally-finished basement in Toronto.
Adding a detached or attached garage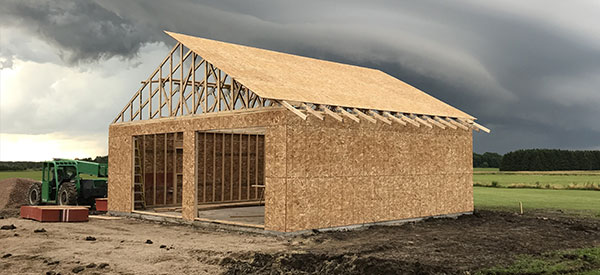 A garage is quite simple to build. To frame a garage, it could cost you about $5 per sq. ft.
Framing contractors will know how to erect the wall frames so your garage is durable and up to code.
Ask for quotes using the short online form on this page to compare prices and choose a reputable contractor.
Several important considerations are done prior to framing such as headroom and door framing.
Your framing contractor will be a big help in planning your garage addition.
Carpentry for a home addition
For any type of home addition, expect to spend about 12% of your budget on framing.
The cost will depend on the type of addition you are building and the materials of your choice.
It is also advisable to have an architect or engineer to determine the best location of your addition before framing.
Ceiling, walls, and interior framing costs
An interior wall project can cost less than $2,000, or about $12 on average per sq. ft.
Interior walls for an existing house can be more challenging as there is less space to work and more care should be taken to prevent damage and dust to the rest of the home.
If you are remodeling or renovating your house, save time and money by comparing free quotes from highly-qualified contractors from our network.
Refer to this guide for wall or ceiling renovations in Toronto.
Roof framing costs
Framing a roof costs about the same as other parts of the home per sq. ft.
A simple design costs less than a roof with a complex design and several angle changes or dormers.
A new house can cost a bit less than replacing an existing roof.
On average, labor costs about $20 per hour plus about $6 for materials per sq. ft.
You can save a bit of money by using pre-fabricated trusses.
If you are converting your flat roof to a pitched one, it would be like framing a new roof at an average of about $10 per sq. ft.
It can entail hourly labor rates depending on the complexity and type of materials.
Speak to an expert in roof framing or obtain free quotes by using the short online form on this page.
Please keep in mind that the cost of framing services can vary from one contractor to another and the specific jobs required by the particulars of the project.
Therefore, it is highly advisable to take the time to do your research and find the best framing contractor in your area.
Many framing contractors are also general contractors and can handle your project from A to Z so you can have a stress-free and smooth construction or renovation project.
Facts you should know about house framing
The frame of any house is what prevents it from crashing down.
A solid frame will keep a home standing up for generations to come.
Building Code Compliance
In Toronto, homeowners must comply with the Building Code, a set of regulations put in place to ensure the safety and durability of every structure.   Residential framing must also comply with the Code.
House Framing Materials
Most commercial buildings use metal frames while homes generally use wood frames. Wood is easier to use, less expensive, and very durable.
Foundation uses concrete which is also versatile, strong, and inexpensive.
Platform house framing is more popular nowadays for modern houses.  Walls are independent of each other.  A platform frame poses a lower risk of fire and makes it easy to work on higher floors.
Benefits of wood-frame construction
Millions of homes in North America use wood-frame construction to build their dream homes.
Wood frames can incorporate engineered wood products, structural wood panel sheathing, dimension lumber, and floor and roof assemblies for an economical and faster build.
Similar to other building materials, wood frames also require care in their construction and design to ensure a durable, comfortable, and aesthetically-pleasing home.
Some of the many benefits of wood frame construction include:
Fast construction and ease of use
Easy insulation to reduce cooling and heating costs
Adaptable to the load of wind and snow anywhere in Canada
Meets fire safety and sound control established Codes
Strong and flexible while making use of light tools
Environmentally-friendly
Wood frames can be used in different designs.
Based on the National Building Code of Canada, metric units govern the implementation of Code requirements but feet and inches are commonly used for wood-framing materials.
You should refer to the Toronto Planning Department for your construction requirements.
Do you need to find the best professional for your house framing needs?
Take 2 minutes to fill out the form on this page and receive free and reliable quotes from reputable specialists in your area.

This service is free and no-obligation so don't hesitate and save time and money!
How to find the right framing professionals for your house in Toronto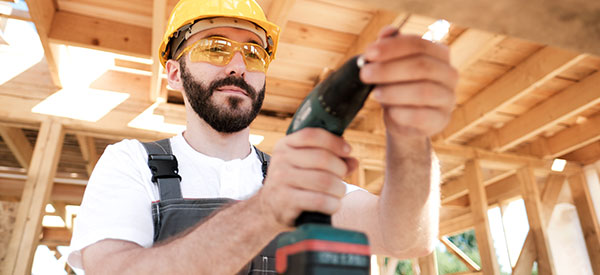 Finding a good contractor is the first step in any renovation or construction project.
It is important to check out all of your options carefully before making the decision to hire one.
A friend or neighbor may recommend a framing contractor but don't take anybody's word for it.
Always check the reputation and ask for references from a contractor.
A very good way to get several prospects without wasting too much time or energy is to obtain free and no-obligation quotes from our platform.
With our vast network of framing specialists and general contractors, you are sure to find the ideal contractor for your project in no time.
Questions to ask your contractor
It is critical that you feel comfortable working with your contractor.
Remember, you are entrusting your home and you need to feel confident about his ability to do the job.
To determine your comfort level, you must not hesitate to interview your contractor and ask the right questions.
You need to get the information outlined below to help you make the right choice.
What are their qualifications? (length in the business, type of operations, past projects)
Obtain references:  Get contact information of at least 3 most recent projects similar to yours
What do they recommend for your project?
How much will it cost? A contractor can provide a ballpark estimate of the cost in writing.
To obtain the necessary information, below are important questions you can ask your candidates.
How long has the company been in business?
Experience counts.
The length of time the company has been in business is a good indicator of the experience gained in the field.
Make sure that the company has the necessary technical and professional skills required in providing high-quality services.
Ask how many employees they have (whether regular or contractual).
What services do you offer?
Contractors specialize in particular services.
A framing specialist can also be a general contractor but you must check if the company you are considering can handle the framing and supervision of the entire project.
While this would be convenient, it is up to you to choose only framing services.
Some will also offer complete design services.
Get a clear understanding of what exactly your contractor can do for your project.
Will you provide a written contract?
Any reputable contractor will insist on a written contract.
If you speak to anyone who does not provide one, walk away.
The contract must provide all the details of your agreement, the description of the work, materials to be used, the total cost and payment options, and the responsibilities of both parties.
What is the warranty for the work?
Professional contractors offer a very important benefit to homeowners – a warranty for the work.
A written warranty will specify what is covered and the period covered.
If there are defects in the work, a reputable contractor will deliver corrections promptly and efficiently.
Can I see your current construction site?
It is a good idea to visit a construction site handled by your framing contractor to give you an idea of their performance.
Who are your most recent clients?
Speaking to a contractor's most recent clients will give you valuable feedback regarding how the contractor operates, how efficient the company is in meeting deadlines, and the quality of their workmanship.
Aside from these questions, it is also important to check with your candidate regarding their availability (how soon can they start), will they handle the permits required, and if they will assist you in sourcing materials for your project.
By asking these relevant questions and fact-checking the information provided by your prospective contractor, you can choose the right one for your project and avoid complications during and after construction.
Our network includes licensed and experienced contractors for house framing, general construction, and all other types of home renovation projects.
Feel free to fill out the online form on this page to request for free quotes for your project and connect with renovation experts in your area!
Our partners are licensed, insured, and reliable contractors from different fields of home renovation and construction.