24 June 2019,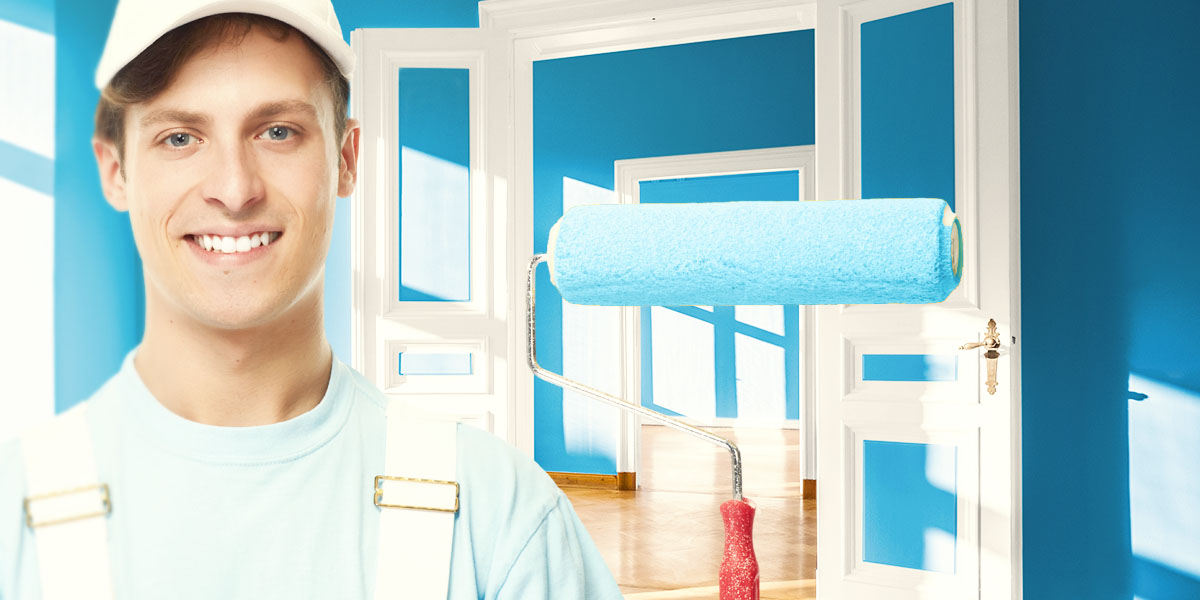 Interior house painting is a very important part of a home renovation project. In fact, it is one of the simplest and most affordable ways to increase your home's aesthetics and home value.
You can paint the living room, kitchen, bedrooms, or your entire home to restore its original beauty or improve it with a more modern design.
The first step to renovating your home with interior painting is planning your design, budget and contractors.
Find out how you can start planning your home renovation with useful and practical tips from professionals.
Are you looking for tips to enhance curb appeal with exterior painting of your Toronto home?
When do you need to paint the interior of your home?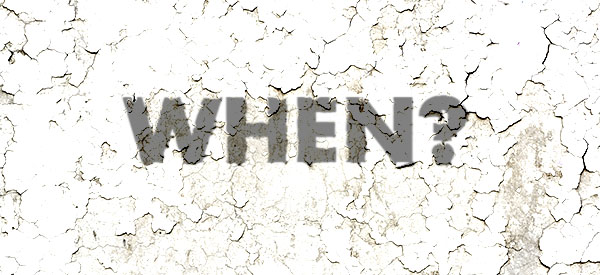 A homeowner would have his or her own personal reasons to paint the home.
If you think to yourself whenever you enter your house that your home looks drab, or old, or unsatisfactory in some way, a home renovation may be called for.
3 of the most common reasons to paint a home include:
Before a home sale
Almost all homeowners who plan to put their house on the market will paint the home. Over the years, paint starts to fade, morph, or peel. If you plan on selling your house, fresh paint is one way to improve its appearance to attract potential buyers.
Improve the home's aesthetics
A house can start to look dated and out of style after several years. Homeowners want to live in a more beautiful and modern house.
Hide the ugly.
Paint fades, peels, or morphs over time. This is unsightly to see. Homeowners will want to cover this with new paint.
You may just want to hide the ugly but in painting your home, you get many other benefits you may not know of.
Additional Benefits of Interior Painting
Increase home value
Keeping the walls, trim, and ceiling of your home freshly painted and clean will increase your home's overall value in the real estate market.  Your curb appeal is also enhanced by fresh paint which, in turn, makes your home more attractive to buyers.
Savings
By ensuring that the paint in your home is always updated, you can save money from repairs over time. Quality paint on your walls protect the home from harsh weather. It can also protect the house from pests or insects.
Better Air Quality
If you use low VOC paints for your interior painting, you can improve the quality of the air in your home. Environment-friendly paint protects the home from pollutants and helps to keep away moisture.
Whatever the reason you need an interior paint job, you can count on the trusted partners of Compare Home Quotes.
Professional interior painting contractors have the right tools and equipment to make sure that your home renovation is a success for the right price.
Find out how much it will cost to paint your home using our short online request form!
DIY Interior Painting vs. Professional interior painting contractors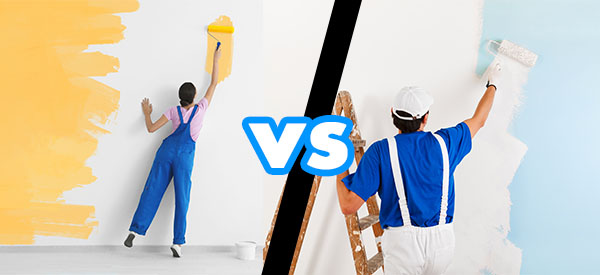 Many people paint their own walls because they want to save money or they enjoy it. If you just bought a home and you want to redo the interior, think carefully before you do.
The truth is that anybody can paint with a roller or brush.
The question of doing it DIY or hiring the pros will can be decided by these questions:
What are you painting? (living room walls, bedroom walls, kitchen walls and cabinets, or the entire house)
What is your reason for painting the house?
Do you have any experience?
Do you have the time?
Do you know about paints, brushes, prepping walls, etc.?
Can you afford professional painters?
If you are painting the entire house because you plan to sell your home, you don't have adequate knowledge or experience, and can afford to hire the pros, then this is a no-brainer.
Because your home is your most important asset, you need to make sure that any home improvement project increases its value rather than hurt it.
An ugly paint job will leave you dissatisfied after all your efforts. It can also be a reason to renovate again sooner.
Benefits of hiring professional painting contractors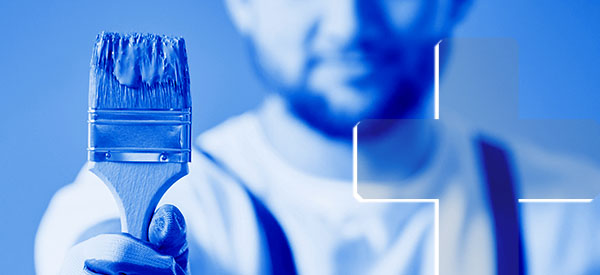 Aside from saving time and energy, you get superior performance when you hire professional painting contractors to paint your home.
Below are 4 major benefits of using professional painting services for your home:
THOROUGH PREPARATION
A successful painting project requires thorough preparation.
Repair, sanding, patching, and carpentry may be needed before painting any surface. This step guarantees that the job will last long and will look fantastic when it is finished.
TIMELINESS
When you hire professional painting contractors, you will know when the completion of the project will be. They adhere to a timetable and will finish the job in a timely manner.
HIGH-QUALITY SERVICE
Although anybody can paint, the quality of the work will not in the same level as professional painters. A professional painting contractor will deliver amazing results that increase the value of your home.
SAFETY
Painting ceilings, top nooks and crannies, cabinets, and other hard to reach surfaces can endanger your safety.
Hire professional painting contractors to prevent accidents or injury. They have the proper knowledge of techniques and use the right equipment to minimize accidents.
You can take away the stress of painting your home interior by turning to a professional contractor in Toronto for your home improvement project.
WARRANTY AND INSURANCE
Because professional contractors offer a warranty for their work, you are assured that if something goes wrong, they will fix it at no cost to you.
Their insurance also protects you from any liability for accidents that occur in your home during the project.
As you can see, hiring professional painting companies provide significant benefits that you don't get from a DIY project.
Invest your money on a professional painting job to make sure your money is well-spent. To save even more money, compare quotes before you choose your painting contractor.
Fill out the form on this page to receive FREE and NO OBLIGATION quotes from reputable and licensed painting contractors serving your area!
What is the cost of residential interior painting in Toronto?
A home without interior paint is unfinished. Even if there are walls, furniture, and doors, it just won't look ready to live in.  In addition, a home renovation without interior painting just won't have the same level.
Knowing how important it is to have nice paint on your walls, as a homeowner, you need to regularly update your interior paint.
When planning a home renovation, one of the most important questions you want to ask is the price of interior painting contractors. The good news is that you can get an estimate of the costs so you can prepare your budget.
First, you will need to know what factors influence the cost of your project.
Factors that affect the cost of interior painting
#1 – Paint Quality
Paint makes up 20% of the total cost of interior painting. It is important to use the best paint that you can afford. There are paint of high quality that are more expensive while some paint have distinct finishes that also make them more costly.
If you have a limited budget, it is best to go with the best quality that your budget allows.
#2 – Other painting essentials
You need to have other materials for painting such as thinner, primers, plastic, etc.  You also need tools such as airbrushes, roller brushes, etc.
#3 – Labor
Professional painters can deliver painting services that would make the interior of your home simply amazing.  You can save on the cost of your painting project with a DIY paint job on weekends but, as discussed earlier, you will spend a lot of time on the project and may not get the best possible results.
Most painting contractors will estimate the labor costs per sq. ft.
How is the area computed to determine the price?
In order to provide an accurate estimate of the cost, a painting contractor will compute the price per sq. foot including:
The walls
Doors and trim
Ceilings 
If your walls are average in size, it may cost you $3 or less per sq. ft.  You can multiply this price with the measurement and you will have a general idea of how much your project will cost.
In general, the price for painting doors and trim is about $1 per sq. ft. This can vary from one contractor to another and it would also depend on the complexity of the design.
The price for painting ceilings, on the other hand, vary widely. It is cheaper for flat ceilings, but stucco ceilings will cost double the price.
If you are planning to paint the interior of your entire home, you can plan on spending from $4 to $6 per sq. ft.  The cost can be higher based on the type of mouldings, trim, and other details like fancy window frame casings or bare wood.
You can stop wondering about the price by getting accurate estimates from reputable painting contractors in your area.
Fill out the short online form on this page and connect with our experienced and trusted partners to assist you in your project.
You will receive FREE and NO OBLIGATION quotes to compare and save time and money!
Condo or Apartment Interior Painting Services in Toronto:
follow the rules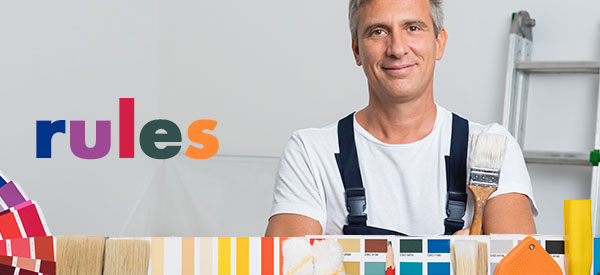 Because of the housing boom in Toronto, majority of residents live in condominiums or apartments. Although painting a condo or an apartment is a lot similar to painting a house, there are also important differences to consider.
Firstly, there are procedures and rules that you need to follow for painting your condo or apartment. Examples would be noise restrictions, working hours allowed, permits that may be required, use of elevators, etc.  These procedures and rules also vary depending on your building.
If you live in a mid-rise or high-rise condo, it could be dangerous to paint your windows, balcony, ceilings, etc. unless you have the right equipment and a lot of experience.
To make the project simpler to manage and less risky, you should consider hiring professional painting contractors in Toronto to do the job.
Reasons to re-paint the interior of your condo or apartment
To have a makeover
Do you need to change a room, make a small space look bigger, or brighten up walls and ceilings? There are so many colors available in the market that can make your condo look cozier or more fabulous.
Professional painting contractors can give valuable advice for painting your condo or apartment so you can get the best results. If you want a make-over for your condo, speak to one of our partners for interior painting.
Increase the value of your property
It is really easy to increase the value of your property without breaking the bank. You can get an interior painting contractor to give your home a fresh, new look. Painting the inside of your house is a simple and easy way to make your condo more appealing and ready for a sale.
Easy Clean
Painting your walls and ceiling will allow you to make your condo look spotless. It is easier to paint walls than to remove stubborn spots or stains. It will also give you and your family cleaner air to breathe due to less dust and dirt.
If you need help with conceptualizing the best design for your condo make-over, painting contractors in our network can provide you with valuable advice that can also help you save time and money.
If you want to get a condo interior painting estimate,
fill out the short online form on this page
.
Painting contractors in our network will help you plan your project and get the best condo renovation within your budget.
Removing or Installing Wallpaper by Professional Interior Painting Contractors
Many homeowners want to have wallpaper installed decades ago to be removed and replaced with new paint. There are also homeowners that want wallpaper to be replaced in dining rooms, bedrooms, or other parts of the house.
Whether you just want old wallpaper removed and a new one installed or you require painting of your home interior, you can count on reputable partners of Compare Home Quotes to help you.
When should you remove wallpaper?
Removing wallpaper is not easy and it can often be messy and slow. If you intend to replace wallpaper with new ones, it is better to hire the pros to make sure the right prep work and installation is done.
Of course, you can opt to paint the walls instead of wallpaper to give it a complete make-over.
Removing old wallpaper can help:
Brighten up a room
Make a room look more modern and updated
Increase home value
De-personalize a room to make it more appealing to buyers
Change the room's design
Paint vs. wallpaper: Which is better to use when renovating your home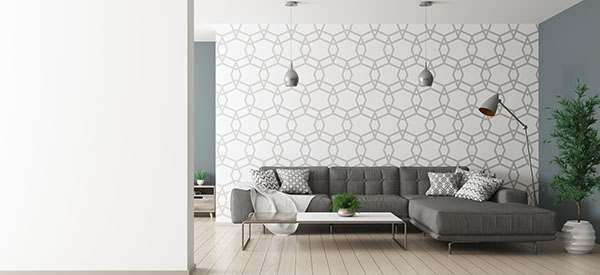 Many homeowners choose to install wallpaper for a variety of reasons.
Rather than using old-fashioned paisley prints in bedrooms or bathrooms, wallpaper has become a trendy way of accessorizing walls in particular areas of a home. An accent wall can make a room stand-out such as a master bedroom, an office, dining room, or a family room.
Which is better to use when renovating your home, wallpaper or paint?
Here are some points of comparison between wallpaper and paint to help you make your best choice.
Pros and Cons of Paint for home renovation
You can paint your walls to transform every space in your home. Light paint can make a room look bright and airy while specific walls can instantly become a statement wall to give any room a dramatic effect.
Below are the pros and cons of using paint for a home renovation.
✓  Painting needs less preparation compared to wallpaper
✓  Inexpensive and easier to apply
✓  Comes in a wide variety of colors and even offers textured paint for more complex designs
✓  Paint can be customized to suit your needs
✓  Paint is more ideal for rooms with high humidity such as bathrooms
■   Paint can chip and needs more frequent updates than wallpaper
Wallpaper also comes in a variety of designs that can help you create a cozy and attractive space.
If you are deciding between wallpaper and paint, below are the pros and cons of using wallpaper for your home.
✓  Wallpaper is generally more durable than paint
✓  Wallpaper can improve any space and is available in stripes, bespoke designs, and a variety of textures
✓  Most wallpaper can be scrubbed and can withstand high traffic
■  It can be more expensive than paint, especially if you use high-end wallpaper
■  Replacing wallpaper in walls is tedious and needs tools
■  Not suitable for kitchens or bathrooms due to high humidity which can cause peeling
Did you know that you can use a combination of wallpaper and paint for your home? A lot of people love the versatility of combining both materials to create a unique and highly appealing living room, dining room, bedroom, kitchen, and bathroom to add value to a home.
You can get more options for painting the interior of your home from qualified and experienced painting contractors in our network.  Whether you choose wallpaper, paint, or a combination of both, it is to your advantage to hire a reputable painting contractor for your home improvement project.
Just fill out the form on this page and get FREE and NO OBLIGATION quotes you can compare and choose from that are tailored to your needs and budget.
How to choose a painting contractor in Toronto for your home improvement project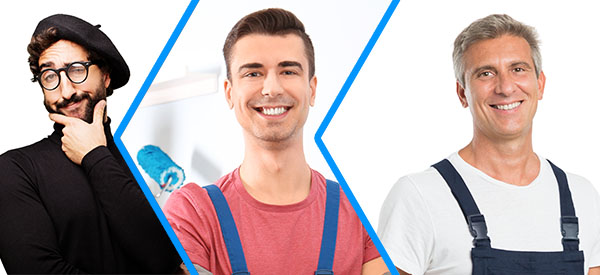 It isn't hard to find a qualified and reputable painting contractor in Toronto. In fact, you can ask for referrals from neighbors, relatives, or friends. However, basing your choice on someone's referral is limiting yourself and can potentially lead to frustration or regret. How do you know a painting contractor is really the best one to hire for your project? How can you be sure to get high value for the best possible price?
It is simple. You should compare multiple painting contractors based on solid criteria before you make your final decision.
Criteria to use when choosing a painting contractor
Painting your home in Toronto inside and out is necessary to protect your investment in your home and to improve your quality of life.
Rather than spending a lot of time in a DIY job and investing in tools and equipment, it is more practical to hire a painting contractor in Toronto. Professionals become even more practical when you are painting a large area of your home or the entire home.
It is critical to hire the right painting contractor for your home improvement project so you can use your budget wisely and get the best possible results.
Below are specific criteria you can use to guide you in your selection.
License and Qualifications
Always choose a licensed painting contractor in Toronto. Unlicensed painters who take on jobs part-time will charge much less but won't provide you with the same level of quality as professionals.
Part of these qualifications is bonding and insurance. This protects you from any liability if someone is injured on your property or if your property gets damaged during the project. Licensed painting contractors carry adequate insurance for your protection.
You especially want a licenced contractor when you need a painter for your office renovations.
Length of experience
You want to work with professionals with at least 5 years of industry experience. It not only indicates adequate knowledge and skills but also stability of the business.
References
Always obtain 3 or more references from their most recent customers which you can verify. Doing this will allow you to check on how satisfied their previous customers are, their performance and skills, and how they deal with their customers. You want to make sure you are hiring a contractor that communicates well, is professional in his approach, respectful and honest, and is dependable.
Price
Not all painting contractors charge the same fees although they generally fall within a price range. Price is really important because you have a budget to follow but it should not be the single most important factor.
Look beyond the price and take the time to consider experience, performance, quality of the work, the scope of work, and warranties.
Are you worried about hiring an unreliable or unqualified painting contractor for your home?
Don't worry.
You can also check on the reputation or the integrity of a contractor in Ontario or Toronto from the Ontario Painting Contractors Association.
Compare and choose painting contractors in Toronto
Are you ready to plan your home renovation with interior painting contractors in Toronto?
You can save time and money when you obtain free and no obligation quotes from reputable contractors in our network. We have carefully screened and verified our partners to make sure you get high quality, professional, and reliable services for your home improvement needs.
It only takes 2 minutes to fill out a short online form which allows you to receive multiple offers from licensed contractors serving your area
This method is more reliable and accurate because you can compare written quotes at your leisure without any commitment on your part. Take the time to ask questions from your potential contractor, ask for references, and get everything in writing.
We have provided thousands of quotes to Toronto homeowners who have been satisfied with the results of their project.
Start planning your home renovation today by getting in touch with our reputable partners who are respected in their field as experts.