1 August 2019,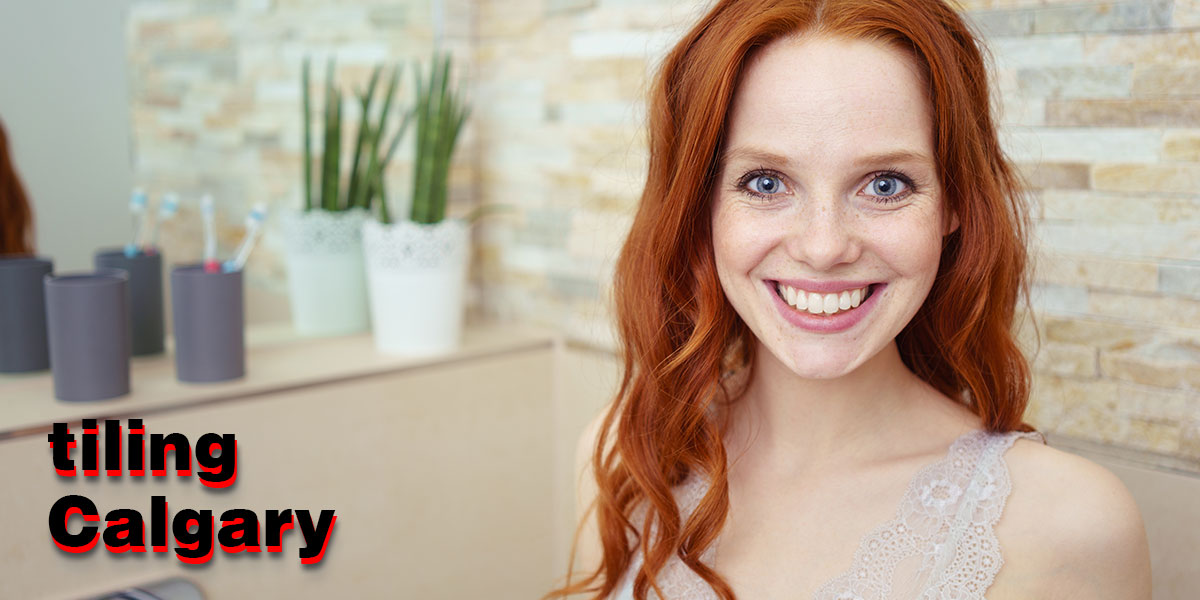 In any home renovation project, tiles are ideal for creating beautiful floors or walls.
Tiles provide an artistic and unique finish to the many different areas of a home that impress visitors.
Why are tiles a good choice for a home renovation design?
Tiles provide high value for your money because of their durability, affordability, and aesthetic appeal, offering a multitude of designs and colors you can choose from.
To have a completely successful home improvement project, you will need to find a tiling contractor or service.
Whether you plan to completely renovate the floor, repair or refinish, a reputable tiling contractor can deliver the results you want for a more beautiful home.
Pros and Cons of Using Tiles for your Home Renovation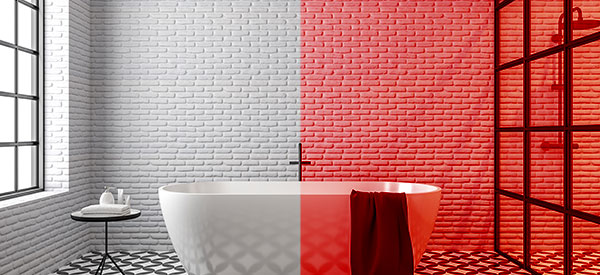 From the bathroom, living room, kitchen, and basement, it is difficult to find any home that doesn't feature tiles for floors or walls.
Tiles remain a prominent choice in most renovation projects because of affordability, convenience, variety, and durability.
Homeowners' favor tiles for wall and floor covering because of the following reasons:
Affordability
Tiles are so affordable compared to other materials like hardwood or stone.
The price would depend on the size and quality.
You can choose the right tile for your renovation based on your taste and budget.
Variety
There is a wide variety of tiles that homeowners can choose from.
They are available in an assortment of colors, shapes, textures, sizes, and prices.
Some tiles are designed for walls or floors.
There are also tiles designed for bathrooms, kitchens, patios, etc.
Convenience
Tiles are easy to clean and maintain.
They don't require any special cleaning products and are water-resistant.
Durability
Tiles last for many years.
The higher the quality, the longer the lifespan.
Of course, tiles can also crack or get broken over time.
Ease of replacement
When you have a broken tile, it is easy enough to replace.
The only problem would be if you can't find the exact tile.
In case the particular color, style, or size has gone out of stock, it may be necessary to replace the tiles in the whole area.
To avoid this situation, it is advisable to keep a small surplus of all tiles used in your home.
Some disadvantages of tiles for floors and walls:
Some tiles have a slippery finish. You may want to avoid this type of tile if you have elderly persons or kids in your home.
Tiled surfaces are cold. You have the option to choose heated flooring systems if you want to avoid cold floors.
Tiles can break on impact such as when a heavy or hard object hits it.
Some types of tiles are more durable and have a longer life span.
Choose durable tiles to have long-lasting floors and walls.
It is important to choose the right type of tiles for your bathroom or kitchen renovation.
Get advice from a professional tile contractor for a cost-effective and satisfactory home renovation project.
8 Important Benefits of professional tile installers for your home renovation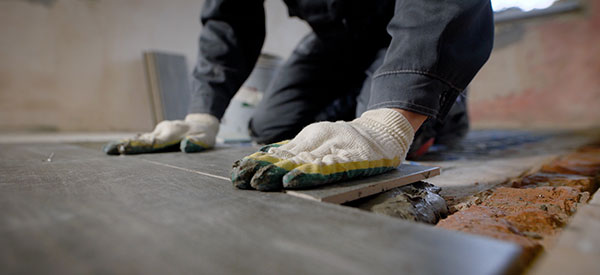 Marble, ceramic, natural stone, slate, or even porcelain tiles greatly enhance the aesthetic appeal of any home.
Tiles are commonly used to finish walls and floors and give the home a beautiful and unique appearance.
It is important to look for a professional tile installation company to make sure that your floor or wall finish will last a long time and will improve the value of your home.
Of course, it is always possible to install tiles yourself to save on cost but doing this comes with several risks, such as:
Waste of materials due to mistakes which increases the cost
Low-quality finish
Loss of time due to delays
Improper installation which can shorten the floor or wall's lifespan
Decrease in the market value of the house
Surely, you want to avoid these things which can only give you stress and make your life more difficult than is necessary.
Instead of compromising the quality of your renovation, obtain these important benefits from a professional tile installation:
On-time installation that meets your deadline
Superior quality of installation
Durable and beautiful
Cost-effective due to proper installation and use of materials
Save time and money
Increase home value
Warranty for your peace of mind
Insurance for your protection against risks
Indeed, your home renovation deserves high-quality services that will give you 100% satisfaction.
You will be investing your hard-earned money into improving your property.
Make sure you get value for your investment by hiring professionals to assist you.
Protect yourself during your renovation project with Warranty and Insurance from your contractor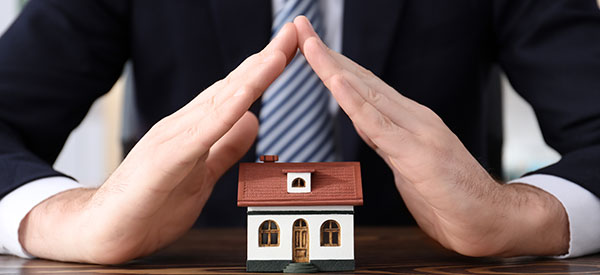 Why is it important to have a warranty for the work and insurance for your home renovation?
1
Professional tiling contractors offer these 2 important benefits to provide value for your money and protect your investment.
In any renovation project, problems can arise which could expose you to financial risks.
For instance, if the result of the project is not up to code, has defects, or not satisfactory for any reason, the warranty from your contractor means they will need to repeat the work without extra cost to you.
In other words, a contractor who provides a warranty is confident of delivering an outstanding result that meets industry standards and your expectations.
2
With a DIY project, you take on the risk of any warranty from products that you purchase such as tiles because of improper installation.
Professional contractors are also required to carry professional and liability insurance as well as workers' compensation insurance.
Insurance coverage protects the homeowner from any financial risks related to damage or injury during the renovation.
This should include damage to your home or your neighbor's property and any injury that occurs in your property.
Don't take chances with your investment!
Hire a qualified and experienced tiling contractor in Calgary from our vast network of reputable home renovation professionals.
Fill out the short online form on this page to receive FREE and NO OBLIGATION quotes to suit your needs and budget!
Types of Tiling Services for Home Renovation Projects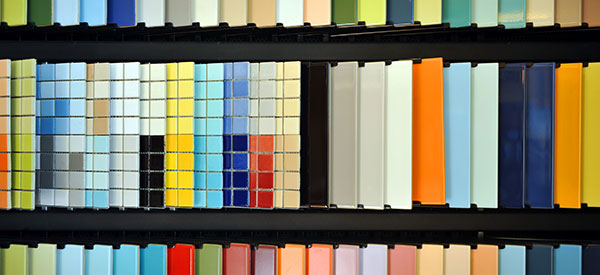 There are several types of home renovations – bathroom, kitchen, basement, and other areas of the home.
No matter what room you are renovating, you will certainly require tiling services.
Below are the various services offered by tiling contractors:
BATHROOM TILING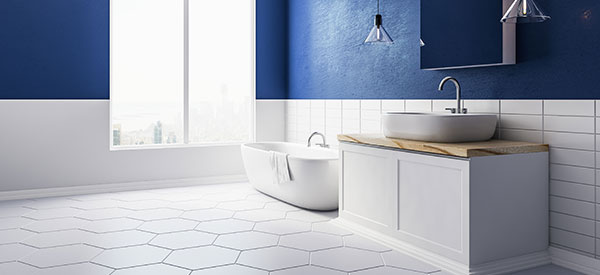 Are you renovating your bathroom? You need a tiling contractor to replace ceramic, porcelain, or stone tiles and install wall tiles for a beautiful bathroom.
Whether you want to use ceramic or stone tiles, mosaic or large format tiles, professionals have the tools and the experience to deliver a high-quality finish.
Bathrooms need wall tiles, shower tiles, and floor tiles with accents, railings, etc.
For this reason, bathroom remodeling can be complex and not suitable as a DIY project.
The list of options for using tiles to create a unique and outstanding design for your bathroom is numerous.
You can count on professional tiling contractors to give you valuable advice for your bathroom remodeling project.
KITCHEN FLOORING AND BACKSPLASH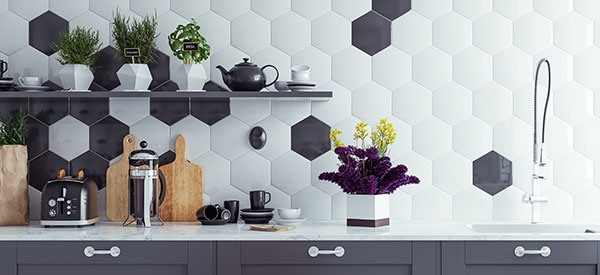 Tiles are perfect for kitchen floors and walls because they are water-resistant and easy to clean.
They can also be used for countertops and other kitchen surfaces.
Backsplash can be colorful, creative, simple, bold, or romantic.
It can be anything you want that complements your kitchen and makes it a happy and comforting place for you.
You can choose from a wide variety of ceramic or porcelain tiles or ask for suggestions from your designer or kitchen contractor.
OUTDOOR TILE RENOVATION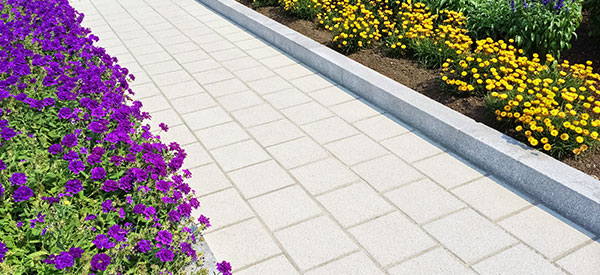 Outdoor living spaces like patios are important because they are enjoyed by everyone in the home.
They are used for entertaining, relaxing, dining, cooking, and for outdoor family activities. I
If you have a pool or a garden, tile works can make your outdoor space pop out using natural stone, slate, or even ceramic tiles created for the outdoors.
Today's patio designs call for the sophisticated use of tiles to enhance aesthetics, improve safety, and increase functionality.
To improve the exterior look of your home in Calgary with new siding, check out our great article on the subject.
FLOORING RENOVATIONS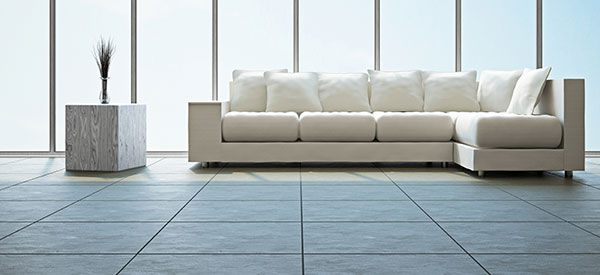 If you are renovating your living room, dining room, bedroom, or basement, you will want to have beautiful floors to improve your home's appearance.
Whether you are thinking of selling your house or simply renovating for your own pleasure, real estate experts recommend renovating floors to increase home appeal and value.
Flooring renovations have a high return on investment and are much appreciated by homebuyers.
Broken tiles, chipped, warped, or even loose tiles turn off buyers and give a negative impression to visitors.
Popular choices for tile flooring renovations
For flooring, you can use ceramic, porcelain, or natural stone tiles.
Each type of floor offers different benefits to homeowners.
Natural stone:
You have probably seen the unique beauty of stone tiles in the streets of Europe.
Each type of stone material can vary in hardness and finish.
They are highly popular because they are durable (can last more than a century) and are suitable for outdoor or indoor use.
Stone tile installations need professional expertise to ensure proper sealing and quality finish that your home deserves.
Some examples of natural stone include marble, slate, granite, limestone, etc.
Porcelain:
Porcelain tiles are the hardest of ceramic tiles.
It has an absorption rate of 0.5% (or less).
The most popular are unglazed porcelain tiles because they are very durable and are ideal for even high-traffic areas.
Glazed porcelain tiles can replicate the look of natural stone but are lower in cost.
Porcelain tiles are easy to maintain and clean while natural stone tiles can be prone to scratches.
Stone tiles also require proper cleaning and maintenance.
Generally, it is more difficult to install stone than porcelain and may cost higher installation fees.
Glass tiles:
Glass tiles are popular for floors and walls.
They offer huge benefits including making a room look larger because they reflect light, expensive-looking but are affordable, easy to shape and can be customized, and great for kitchens, bathrooms, and other areas of the home.
They can be reflective or opaque, shiny or dull.
Professional tiling contractors can install any type of tile you prefer.
Old tiles are efficiently removed before being replaced, avoiding waste and ensuring a durable finish.
WALL RENOVATIONS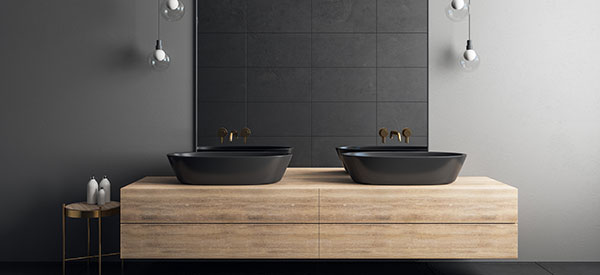 If you are expanding your house, adding another bathroom, renovating your kitchen, or adding a second floor, you will need floor and wall renovations to complete your project.
Walls don't need to be boring.
You can use wall tiles to create a stand-out wall covering that will make any room unforgettable and amazing.
Furthermore, wall tiles like ceramic tiles are hygienic and easy to clean, durable, odor-resistant, and cost-effective.
How to create amazing tile designs for your home renovation in 2019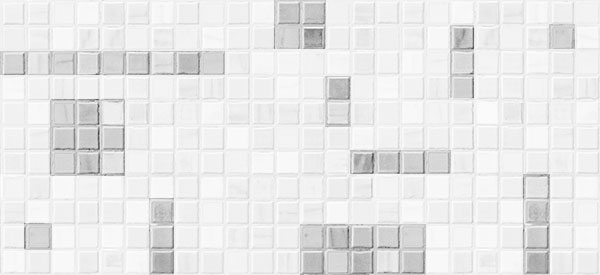 Tiles are most widely-used in bathroom renovations.
You will find a variety of colors, shapes, designs, and textures.
Tiles are great because they are durable, water-resistant, and low-maintenance.
Below are the hottest bathroom tile trends in 2019 you can use to create your amazing bathroom design.
Graphic patterns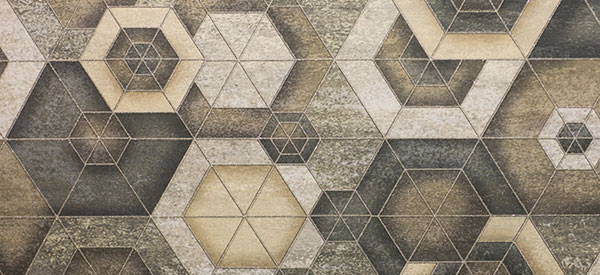 Graphic patterns are ideal for floors or walls of any room in the house.
They can be bold or subtle, capturing you with captivating designs to suit any kind of taste.
A designer can use graphic patterns to create the design you want that complements your home design.
Graphic patterns are hugely available with ceramic floor and wall tiles.
Neutral Tiles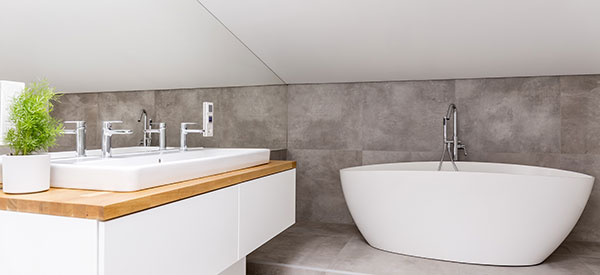 Many modern home renovations today use neutral colors for tile designs.
Grey, cream, beige, and white are huge!
A combination of these neutral colors can also be very appealing.
Neutral tile designs are ideal for kitchens, bathrooms, and living rooms.
Dimensional tiles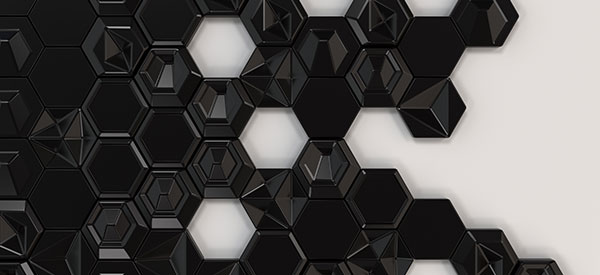 Tiles are not only becoming varied in terms of color but also in shapes!
You can find rectangular, hexagonal, and other geometric shapes that can create a unique and appealing design for bathrooms and kitchens.
Manufacturers are also playing with textures, coming up with tile designs that are no longer flat.
Subway Tiles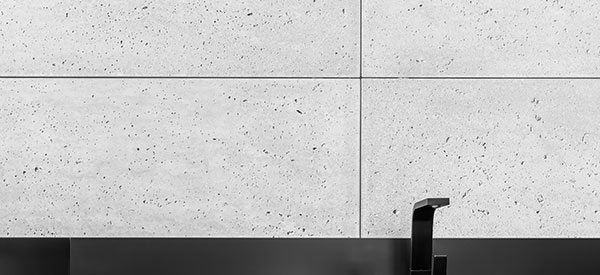 Subway tiles are common but have become more interesting of late with larger sizes, bolder colors, and patterns like arched, sculptural, beveled, or domed.
They have also become longer and thicker, with dimensions departing from the common 3 by 6 inch rectangles to 8 by 20.
Indeed, you can create variations that are delightful to see for walls or floors with subway tiles.
Homeowners now use them for unique patterns or wall mosaics.
Metallic tiles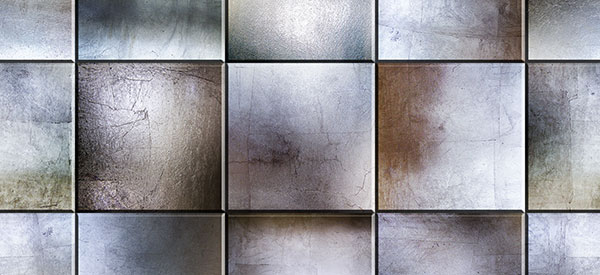 Metallic has become a trend in home renovation projects.
Because metallic tiles are reflective and shiny, they make a room look larger, edgy, and quite beautiful.
You can create beautiful floors and walls using creative tile designs with the help of professional tile contractors.
For your protection, you can look for reputable contractors who are members of the Alberta Renovation Warranty Program where elite home renovation professionals adhere to stringent standards for quality renovations.
It is the only warranty program that aims to give peace of mind to homeowners.
Are you ready to start looking for the best tiling contractor in your area?
Fill out the form on this page and request for FREE and NO OBLIGATION quotes you can compare to save time and money with your renovation.
How to choose the best tiles for your home renovation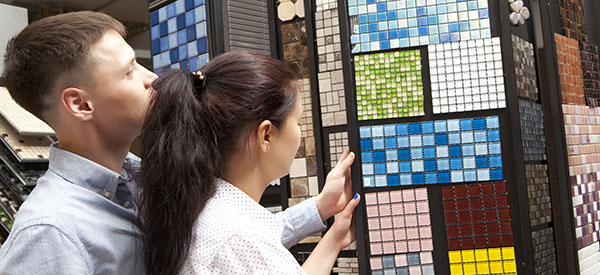 Are you looking for the right tiles for your home renovation?
Several factors should be considered when making your choice:
Functionality
Aesthetic appeal
Price
Durability
Do you need it to be water-resistant?
Will it last a long time?
What colors will look great together?
Is the price right for your budget?
These are but some of the questions you need to ask before making a final decision about tiles for your floor or walls.
Choosing the right tiles for your interior renovation can be quite challenging, even overwhelming.
Below are a few tips you can use to guide you in your selection.
Tip #1:
Before you choose your tiles, check for tile designs from sources such as magazines, websites, etc. to see what you like.
Remember to work with your home design to make sure everything will blend well.
Tip#2:
For kitchens, bathrooms, and toilets, small-sized tiles are usually suitable.
Avoid choosing big-sized tiles for small areas.
Tip#3:
Large tiles can make a room look bigger.
You can use wall tiles for accents but you can't use wall tiles for floors and vice-versa.
Wall and floor tiles have different glaze finish; floor tiles are designed to hold up to high traffic.
Tip#4:
Light-colored tiles also give the impression of a bigger space. If the area is big, you can opt to use dark-colored tiles.
Tip#5:
Choose the right color for grout. Contrasting colors for tiles and grout can be an accent but similar colors will also complement.
Tip#6:
There are many different patterns and textures for tiles. Glazed tiles are easy to clean while terracotta tiles must have proper sealing to prevent staining.
Tip#7:
Whatever you choose, the tiles must complement the overall look and mood you want to achieve in your home. Different tiles also have different prices so choose one that is perfect for your budget.
Tip#8:
Always have a small surplus for the tiles you choose so you don't worry about replacing a broken or damaged tile. Keep in mind that tiles run out of stock or go out of production.
In the end, try to stay within the design throughout your home for continuity and harmony.
Tiles should last as long as possible to be cost-effective so choose based on design, affordability, and durability.
Tiling contractors are experts at choosing the best tiles for a home renovation project.
You can seek their advice regarding the tile design that works well with your project.
Fill out the form on this page to find the right contractor for your renovation. It only takes 2 minutes and you will receive FREE and NO OBLIGATION quotes!
Tile vs. Hardwood Flooring: Which material is better for your home renovation?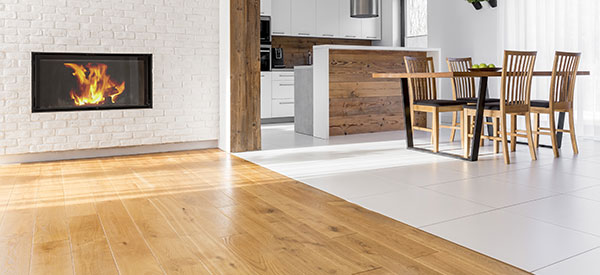 Your home's interior is heavily impacted by your flooring.
Not only is it visible to all, your floor is also a factor for your comfort level, the aesthetics of your home, and the design of each room.
If you are planning a floor renovation and not sure whether to choose tile or hardwood, here are some important tips that can help you make your choice.
The Pros and Cons of Hardwood Floors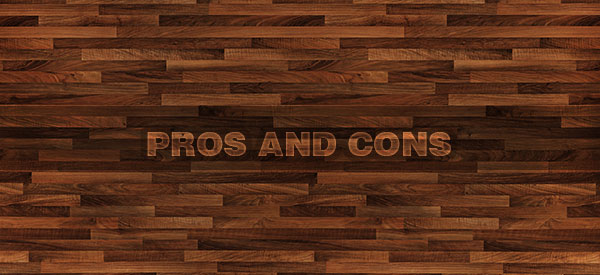 Hardwood flooring is highly desirable because it is elegant, timeless, and appealing to many homebuyers.
A hardwood floor is a huge "wow" factor for potential buyers when the time comes to sell your house.
Hardwood flooring, however, is not for everyone.
The cost can be a hindrance if your budget is moderate.
Below are some of the advantages and disadvantages of a hardwood floor upgrade to help you make a well-informed choice.
Advantages
Disadvantages
Versatile
Hardwood floors are versatile.
You can add an area rug, colored pillows, etc. to change the look of any room. It also complements any design – contemporary, classical, etc.
High Cost
Hardwood flooring is expensive compared to other types of floors like tile or carpet.  If you are renovating your home before a sale, the cost of upgrading to hardwood flooring may not be 100% recoverable.
Easy to MaintainHardwood floors require only regular sweeping and vacuuming. Occasional cleaning with a floor cleaner is recommended.
Hardwood floors can also be refinished rather than replaced.
Noisy
Hardwood floors can't absorb noise. They creak and make sound with movements inside the house.
Variety
Hardwood floors come in a variety of materials and designs. They also have thickness level, stain, and patterns to match the floor you want.
Wear and Tear
Hardwood floors last a long time but they do get scratched and wear out over time. You may need to refinish the floor years after installation. It is not entirely suitable for areas with high traffic.
Popularity
Hardwood floors are popular with homebuyers.
Durability
Hardwood flooring lasts a long time. Houses with century-old hardwood floors are not hard to find.
The Pros and Cons of Tile Flooring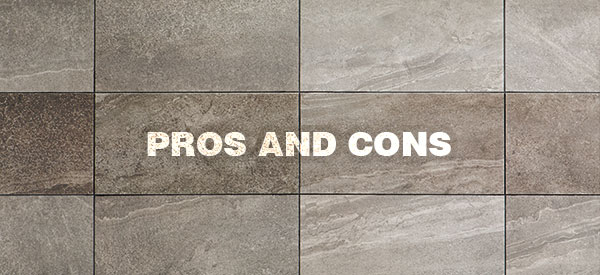 If you are constructing a new home or renovating one, new flooring may be needed.
Tile flooring is trendy, economical, practical, and comes with a diverse selection of shapes, colors, sizes, textures, and designs.
It may be overwhelming to a homeowner to choose the tile for a project because of the enormous variety out there.
Tile flooring can satisfy any type of taste and budget.
Before you choose the best flooring for your project, consider the pros and cons of tile floors.
Advantages
Disadvantages
Lower Price
Compared to hardwood flooring or carpet, tile floors cost less. Depending on the area where the tiles will be installed, they can last a very long time (20 years on average).
Hard surface
Its hardness makes it uncomfortable to stand on for an extended time.  You can put area rugs in certain places to offset the hard surface.
Durability
Tiles are very tough and don't easily crack. High-quality tiles last as long as 20 years or more. They are also easy to replace if only a few are broken.
Installation
Tile installation can be complex to the layman.  You require tools, grout, mortar, etc. Some tile designs are difficult to put together.
However, most types of flooring are better off being done by professionals and tile flooring is no different.
Non-allergenic
A tiled surface does not attract dirt, pollen, or dust. Dirt is easily visible, making it easy for you to clean.  Because of its non-allergenic properties, tiled flooring is suitable for individuals with allergies or respiratory conditions.
May not suitable for upper floors
Tiles are heavier and may not always be appropriate for upper floors. A qualified contractor can advise you after an assessment if tiles are suitable for your project.
 
Cold Surface
Tiled floors are cold. In winter, they won't be comfortable to walk on without proper footwear but you can choose to install heated tiles for convenience at an added cost.
Consider the above pros and cons when choosing the best flooring for your home renovation.
You can also check flooring options for home renovations to help you plan your project.
When you have made a decision, a reputable tile contractor can remove your old flooring and replace it with your new one after careful and thorough preparation.
Removing old flooring can be tiring, time-consuming, and challenging to DIY enthusiasts.
Professionals can assist you with a floor renovation such as upgrading from vinyl to ceramic tiles or carpet to tiles conveniently and efficiently.
Choose the best tiling contractor in Calgary in 3 easy steps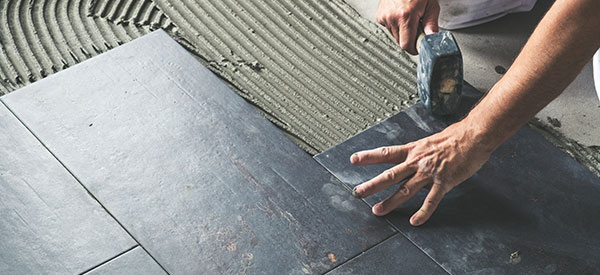 When looking for a tiling contractor, the keyword is qualified.
You need someone who has the knowledge and experience to deliver an installation that is satisfactory and high-quality.
The contractor must possess the necessary license and insurance to carry out the project.
Best practices for finding a reputable tiling contractor
✓   Always obtain multiple quotes to compare. You can use our short online form to get started and receive free and no obligation quotes to choose from.
✓   Ask the right questions from your potential contractor.
How many years have you been in business?
Are you licensed and insured?
Can I see samples of your previous tile installation projects?
✓   Always ask for references and check them.
✓   Make sure to have a written contract with your contractor. Design selections and expectations must be detailed in the contract along with the cost and the terms of payment.
Steps for finding a qualified tiling contractor
Fill out the short online form on this page to request free quotes from reputable and experienced tiling contractors serving your area.
Compare quotes received by checking on price, quality of service, materials, and warranty before selecting the most suitable bid.
Finalize the details of the project with your selected contractor and execute a contract.
Renovating a bathroom, kitchen, patio, or basement can be easier and stress-free when you hire the right professionals for the job.
Our network consists of qualified and licensed contractors from the home improvement industry to assist you with anything you need – tiling, electrical, plumbing, carpentry, painting, masonry, drywall, landscaping, and more!
Don't hesitate to fill out our online request form today to obtain high-quality offers from renovation professionals without any cost to you!
Save time and money while ensuring the success of your home renovation.