6 December 2019,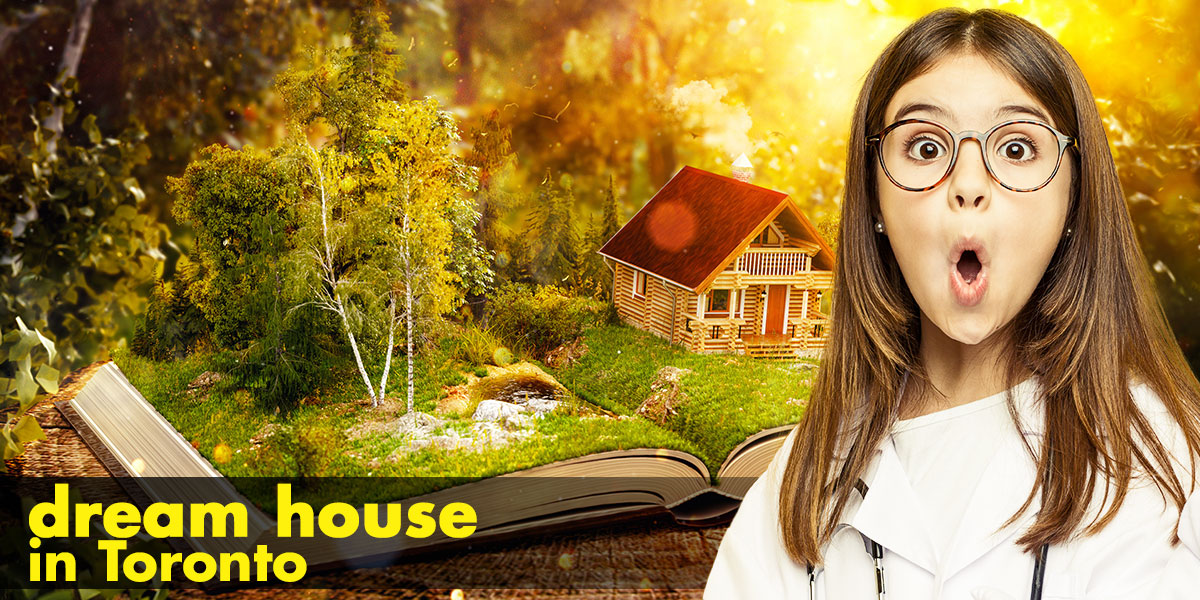 Do you live in a heritage home, a condo, or a chalet?
Do you wish to have more space or perhaps transform your home into something more comfortable, functional and stylish?
You can find specialized interior renovation specialists in Toronto who have experience in renovating older homes, condos, and all other types of homes.
Our network consists of renovation partners with a reputation for delivering custom, turn-key, and specialized renovation projects that exceed customer expectations.
Whatever you need, be it something as simple as a hardwood floor installation or a complete basement renovation, we have the professionals to help you turn your project into a success.
Why work with a specialized interior renovation contractor in Toronto?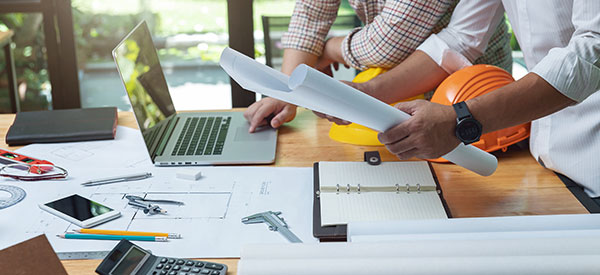 Whatever type of interior home renovation you have in mind, know that it will not be easy nor cheap.
Because your home is your most important asset, it only goes without saying that any improvement you make must increase its value.
Hence, you must choose the right design, materials, and people to complete your project with the goal of getting the most satisfactory results for the best price.
If you are planning a whole home renovation, a kitchen remodel, or a basement renovation, you need to have professionals by your side to ease the many difficulties you will encounter.
Professional interior renovation contractors specialize in all types of home renovations and will guide you from start to finish, including:
Obtaining municipal permits to ensure the construction complies with the Ontario Building Code;
Developing plans and designs for what you wish to achieve
Selecting the materials for every aspect of the project
Estimating the cost of the project
Assembling the construction team
Monitoring and supervising the project from start to finish.
If you are wondering what goes into planning a home renovation, you can consult this Guide for planning, design, and budget from the Canadian Home Builders Association (CHBA).
Benefits of professional interior renovation specialists in Toronto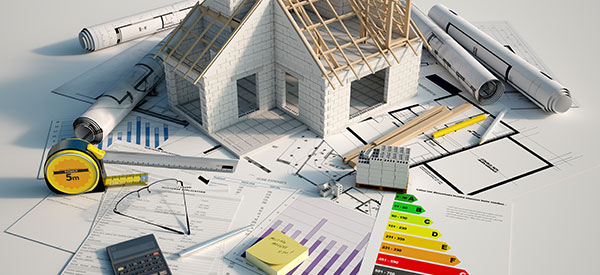 Have you decided to remodel your Toronto home?
Have you also been thinking of supervising or doing some of the work yourself because you want your own touch to show in the finished product or maybe save some money, too?
If you have made these two decisions, please stop to think for a moment.
Remodeling your home is not a trivial project.
The results will affect your lifestyle, comfort, and your personal satisfaction for a long time.
It is also quite likely that the DIY project will soon turn into a huge burden rather than a pleasurable activity because you will encounter difficulties you didn't anticipate.
A home renovation will take a lot of time and effort, specialized skills and experience, knowledge of construction, interior design, and attention to detail that are stressful and exhausting for homeowners.
Most importantly, a home renovation comes with liabilities that can be avoided only by hiring professionals.
Is peace of mind important to you?
You can have a stress-free interior renovation project by hiring a professional renovation contractor.
Some interior renovation contractors choose to specialize in specific projects such as flooring installation, walls and ceiling, stairs and molding, custom kitchen cabinets and countertops, tile installation, etc.
Depending on the scope of your project, you can choose a turn-key contractor for a kitchen or bathroom renovation.
If you are renovating specific areas of the home, you can also choose a specialized interior renovation contractor for your flooring, walls, etc.
If you still feel uncertain, read on to know the many other benefits only professionals can provide.
Specialized interior renovation companies offer the following benefits:
Professional renovation companies carry the mandatory insurance for liability and workers' compensation in case of injuries at the worksite.
Reputable contractors hire only skilled and well-trained tradesmen to perform the construction tasks and assembles a reliable team for your project.
This ensures that the workmanship is of superior quality so you get value for your money.
You'll have peace of mind because a reputable contractor will stand by the quality of their work.
In case there is a problem, he will fix it so you have nothing to worry about.
Because they take pride in the quality of workmanship, reputable contractors make sure they deliver a high-quality result.
Since professional interior renovation specialists have already delivered projects successfully, they know what to do.
They are also knowledgeable about the legal requirements that need to be met.
They would also be able to give you valuable advice based on their professional experience.
Customize your home: Dream and create the home you want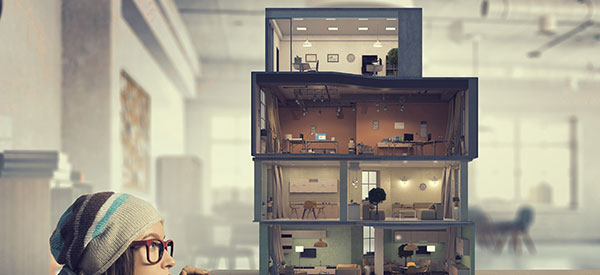 Your home is special and so is your family.
Of course, you want a home that meets your individual needs and makes you comfortable and happy.
In that regard, a home renovation – bathroom, kitchen, or basement- must have a design that reflects your taste and personality and lets your family enjoy space how you want it.
Specialized interior renovation contractors can take care of any renovations or remodeling you want to do.
Fill out the form on this page to connect with the best professionals serving your area.
Do you need a kitchen renovation in Toronto?
Find money-saving tips for a kitchen renovation that can make your project stress-free and budget-friendly
Floor renovations for a more beautiful home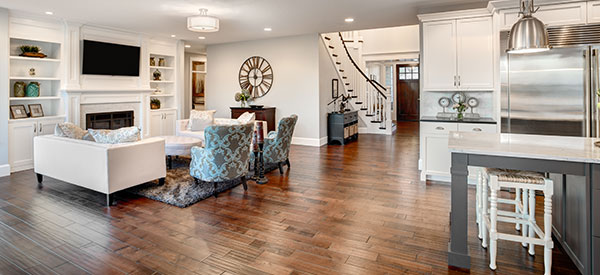 If you wish to renovate the kitchen or main floor, you will need professionals to execute your project successfully.
A floor renovation is important because it has a big impact on the value of your house (particularly if you plan to sell in the future) and it will require a hefty investment on your part.
With that being said, you must choose the type of flooring and the company responsible for the project to achieve the best results.
How do you plan a flooring renovation?
Step 1: Know what type of flooring you desire.
With a floor renovation, a homeowner is faced with various options to meet one's budget and personal preferences.
The most expensive is hardwood flooring while the least expensive is ceramic or vinyl tiles.
To select the best option for you, it is important that you determine:
Your budget: How much can you afford for this project?
Your lifestyle needs: Do you have pets? Are there elderly persons or small children living in the home?
Your goals: Are you renovating to sell the home?
Your answers to this questions will help you know whether a hardwood flooring, natural stone, carpet flooring, ceramic or vinyl tiles, would be ideal for you.
To help you get started with planning your budget, check out the different tile installations and how much they cost in Toronto.

Step 2: Look for a specialized flooring contractor.
Once you know the type of flooring you want (hardwood, natural stone, ceramic tiles), you can start your search for a specialized flooring contractor.
You will discover that there are companies that specialize in hardwood flooring while others specialize in tile installations or carpet flooring.
It is important to consider your potential contractors carefully because your choice also affects the price you will pay and the overall satisfaction you achieve.
It is best to obtain multiple quotes so you can compare and choose the best offer.
It is possible to connect with reputable flooring specialists using our short online form below and receive FREE and NO OBLIGATION quotes.
Step 3: Get written estimates and ask for a contract with your selected contractor.
After steps 1 and 2, make sure to execute a contract with your contractor.
It must clearly stipulate the type of materials, the start date and completion dates, the total price (including labor, materials, and installation), the scope of the work, the terms of payment, and the warranty.
Read the fine print carefully and ask questions until you are completely satisfied with the agreement.
After a renovation, the last thing you would want to do is clean up the mess.
Check on the post-renovation clean-up and make sure your contractor has included it in the scope of work.
If you are ready to start searching for a flooring specialist, take 2 minutes to fill out the form on this page and connect with reliable professionals in your area.
Walls and Ceiling Renovations for your home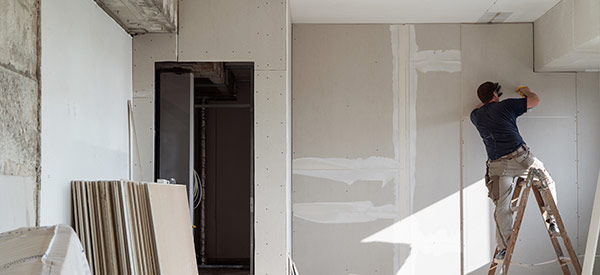 You may not know it but walls and ceiling renovations can do wonders to revitalizing your home's appearance.
Compared to other types of renovations, this type of project has a high return on investment.
For instance, older homes in Toronto may need drywall repair as well as outdated ceilings like popcorn ceilings for a more appealing design.
You will also be amazed at the many unique wall coverings available from professional wall and ceiling contractors such as:
Wood wainscoting
Tile wainscoting
Leather wainscoting
Stone veneer
Companies that specialize in wall and ceiling renovations can help you create the right design for you home.
You can also consider popcorn ceiling removal or ceiling remodel with a waffle ceiling, coffered ceiling, and even incorporate beautiful lighting elements to create a unique look.
You can improve the value of your home and its aesthetic appeal with a wall and ceiling renovation.
Find out how to plan a renovation with wall and ceiling specialists in Toronto.
Window and door renovations to increase your home's value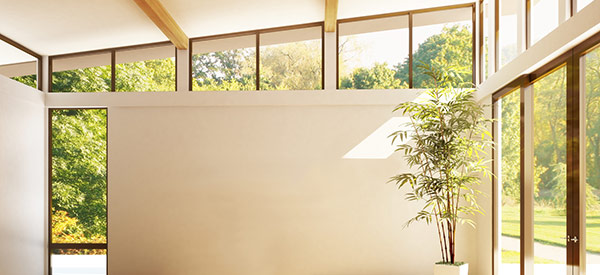 Replacing windows and doors are sometimes necessary for greater aesthetics or for higher security and functionality.
Because Canadian weather is as diverse as its population, the quality of a home's doors and windows has a significant effect on our comfort and the energy-efficiency of the home.
There are many short and long-term benefits you can derive from this type of project and it is one of the simplest and least expensive ways to increase the value of your property.
Window and door replacement contractors can offer you a variety of ways to renovate your windows and doors that would suit your taste and budget.
Choosing windows alone can be overwhelming because of the variety of designs and materials available to you.
Outdated windows or those that no longer work properly contribute significantly to energy loss by as much as 20%.
Thus, it makes sense to prioritize replacement of windows and doors to add to your home's value and save money on energy bills.
According to the Appraisal Institute of Canada, installing energy-efficient windows can provide a homeowner with as much as 70% ROI.
You can start planning a windows and doors renovation project by connecting with reputable contractors who specialize in window and door renovations in Toronto.
Fill out the form on this page and you can receive FREE and NO OBLIGATION quotes.
Considering a windows and doors renovation project for your home this year?
Find the best contractor for the project from our vast network of experienced and reputable home renovation partners.
Increase the quality of your home's heating system and insulation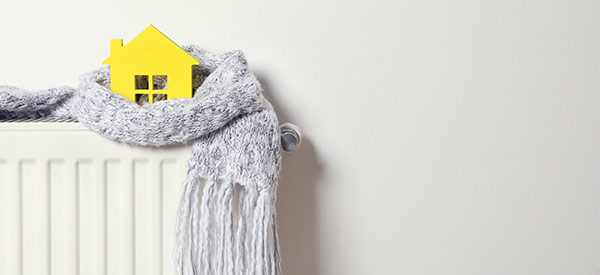 In it survey conducted in 2012, the Appraisal Institute of Canada revealed that increasing the quality of your home's heating system and insulation will motivate buyers to pay a higher price if you plan to sell your home.
If you are renovating your home (kitchen, basement, main floor), it may be the perfect time to renovate your home's heating and insulation system, too.
One good reason to update the HVAC system during a home renovation is the fact that the work goes hand in hand.
For instance, knocking down the drywall is required when renovating your basement and updating the HVAC.
Doing it simultaneously will save you a lot of time and money.
Other good reasons to update your HVAC system:
Comply with safety regulations
Safety codes and new regulations come up all the time. If you have an old furnace or A/C, some of the components may no longer meet the standards.
The HVAC system must match your home's needs.
After a renovation, such as a window and doors replacement, basement renovation, etc. can significantly change the demand for heating and cooling.
By having the right HVAC system in your home, you can avoid paying more for energy or avoid the breakdown of your equipment.
Contact professional HVAC system contractors in Toronto for your heating and air-conditioning needs today using the short online form on this page.
Get free and no obligation quotes to compare.
If you need other types of home renovation specialists, we have them as well.
We can help you plan your project by connecting you to specialized interior renovation contractors you need.
Compare prices for quality heat pumps and air-conditioning systems. Talk to us!
Invest in a basement renovation: Create more living space for you to enjoy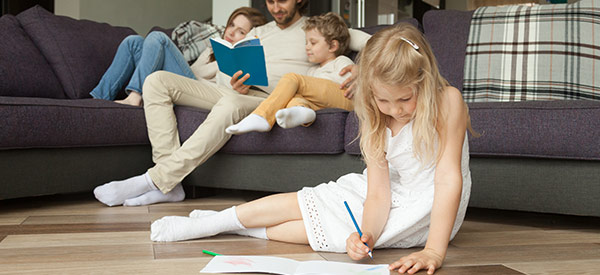 Is it more space you need?
A basement renovation will cost less than buying a new home to get an extra bedroom and bathroom for your growing family.
A basement renovation is also a very good way to increase the home value while gaining more livable space.
In Toronto, many homeowners are challenged by the lack of space.
This type of project has become very popular for the following reasons:
Basement renovations costs less than purchasing a new home
Allows you to stay in the community you love
Can be a perfect opportunity to earn extra money with a basement suite
Can provide as much as 70% ROI from a professional basement renovation
Below are a few important facts about basement renovations in Toronto that can help you save time and money.
How to estimate the cost of your basement renovation
To know the estimate of a big project such as basement renovation, you will need to consider every phase of the project:
Your desired design will play a big role in the overall cost.
If you are planning a secondary suite, you will require plumbing and permit requirements along with the electrical, HVAC, waterproofing, and other aspects.
It is advisable to work with a professional basement renovation specialist to determine the cost of the project.
Understand from the start who will be responsible for obtaining the necessary permits.
Important aspects to consider for the project:
Waterproofing costs
Framing costs
Insulation and soundproofing
Plumbing and electrical works
Basement drywall
Flooring
Painting
If you wish to reduce the costs of your project, know that bathrooms and kitchens significantly increase expenses.
Fixtures and furniture required for bathrooms and kitchens require specialized professionals which increase the labor costs.
SPECIAL REQUIREMENTS FOR BASEMENT APARTMENTS IN TORONTO
In Toronto, it has become popular for homeowners to rent out the basement to make extra money.
While this is a great idea (and demand is high), be aware that there are legal requirements.
Some of the basic requirements are below:
The detached or semi-detached dwelling must be 5 years old or more;
The front appearance of the home cannot be altered to differentiate one unit from the other;
The basement must be smaller than other units of the home;
The ceiling must be continuous, at least 6.5" in height;
Doors must be made of solid wood or metal with at least 1.75" thickness. The window must have at least 18" in dimension and the opening a minimum of 600 sq. inches. The windows must be within 3" from the ground;
Bathrooms must have a fan or window
Parking space must be available for the tenant;
Smoke alarms and carbon monoxide alarms should be maintained by the homeowner if there are fuel-fired appliances or an attached garage;
A single means of egress is acceptable under certain conditions
Building permits must be obtained before construction starts.
You can refer to this guide for basement renovations in Toronto to get an idea about the costs, requirements, design ideas, and many other useful tips.
Steps to a bathroom renovation in Toronto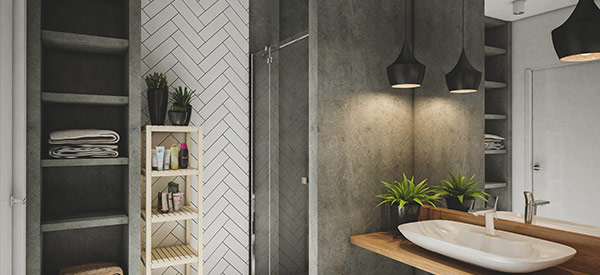 Do you know how much you want to spend on your bathroom renovation?  
Determine your budget realistically as it will be the basis of all decisions you make regarding your project.
For instance, what flooring can your budget afford?
Can you install a glass shower enclosure?
Creating your budget is the first step because a contractor will need to provide you with recommendations (design, materials, etc.) based on your budget.

It will also include expenses for labor, installation, and permits.

Once you have a realistic budget in mind, begin searching for professionals to work with such as a bathroom renovation contractor.

He will ask about your goals, preferences, and aspects that are on your must-have list such as new vanity, new flooring, walk-in shower or tub, etc.

Learn as much as you can about bathroom designs, trendy fixtures or accessories, and materials to get an idea of what you want.
You will finalize the design of your bathroom with your selected contractor to receive an accurate and written estimate of the project cost.
When you have both agreed on the details in writing, work will commence (demolition, materials delivery, preparation of surfaces, finishing stages and installations).
Depending on the complexity of the work, materials, and the size of the area, an average bathroom renovation can cost from $10,000 to $20,000.
Here is a guide on small or large bathroom renovations for homeowners in Toronto that can help you plan a successful renovation project.
Tips for house expansion in Toronto with professional house expansion specialists
There are various ways to expand a house – a second or third floor addition, a basement renovation, a garage conversion, a sunroom, etc.
You can build up or build out, depending on your available space.
Due to spiralling costs of real estate in Toronto and the still competition for buyers and sellers in the market, a house expansion has become popular with homeowners who wish to get more livable space.
House expansion projects are often expensive and will require professional services from interior renovation services including architects, general contractors, and other sub-trades.
As the homeowner, you are responsible for complying with the city or municipal requirements for this type of project.
However, a professional contractor can take care of obtaining it for you as part of his services.
We know you are interested in knowing the cost of a house expansion project.
To get accurate quotes, you can fill out the form on this page and we will connect you with reputable contractors in your area, FREE OF CHARGE!
Find answers to your questions or get more ideas with these tips for house expansion in Toronto. 
Be a well-prepared and informed homeowner and find the right contractor for this very important project.
Ready to find a reputable contractor for your interior renovation project?
No matter what type of interior renovation project you have in mind, our network has specialized renovation contractors who are ready to lend a hand.
You can be planning a simple flooring renovation or a huge whole home renovation, it doesn't matter because we have partners who specialize in what you want.
We have made it easy for homeowners to look for the right contractors for their home renovation projects to save time and money.
When you fill out the form below, you will be connected to the right professionals who have been carefully screened based on their reputation, service, track record, and qualifications.
Our network partners, all licensed, insured, and experienced professionals in the home renovation industry include:
Flooring specialists
Window and door replacement specialists
Basement renovation contractors
Kitchen renovation contractors
Bathroom renovation contractors
Home expansion contractors
HVAC contractors
Walls and Ceiling contractors
And many more….
You can make planning your home renovation easier by finding the right professionals for your project.
Tell us what you need! Fill out the form below and receive FREE and NO OBLIGATION quotes from home renovation professionals in your area.